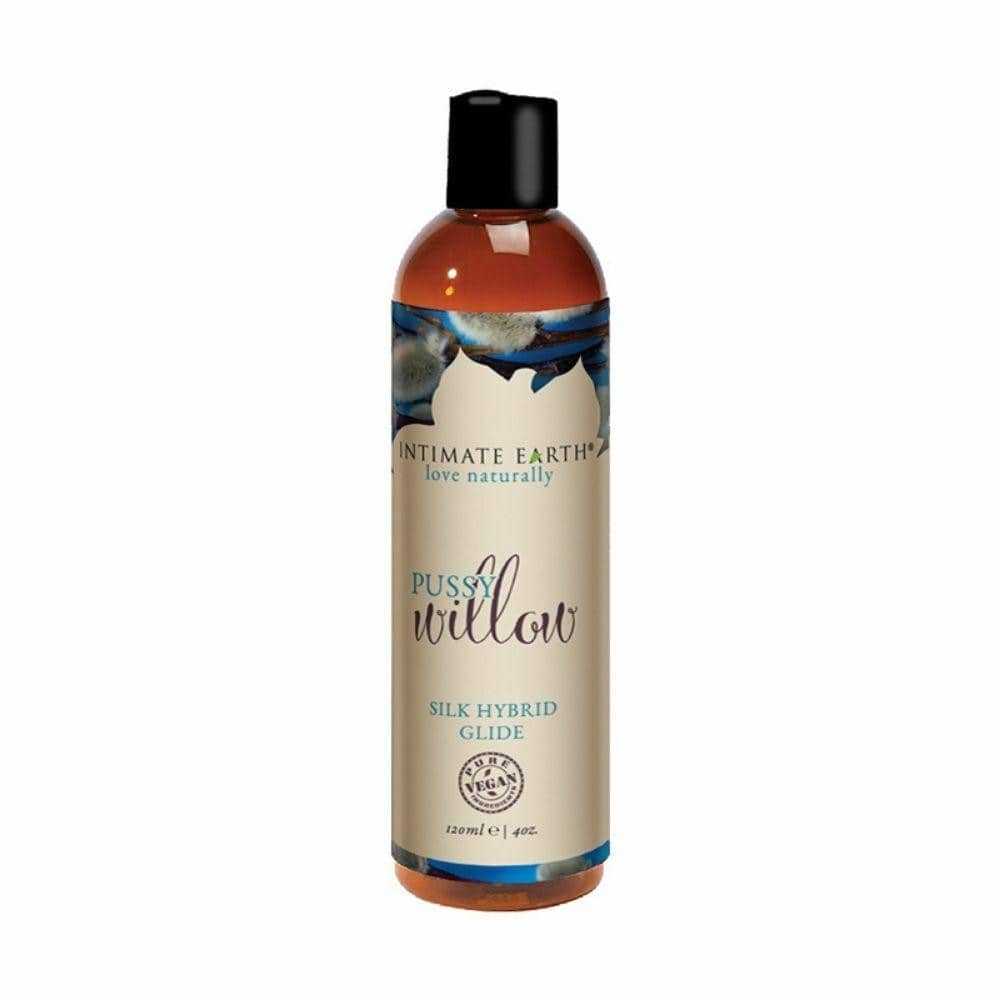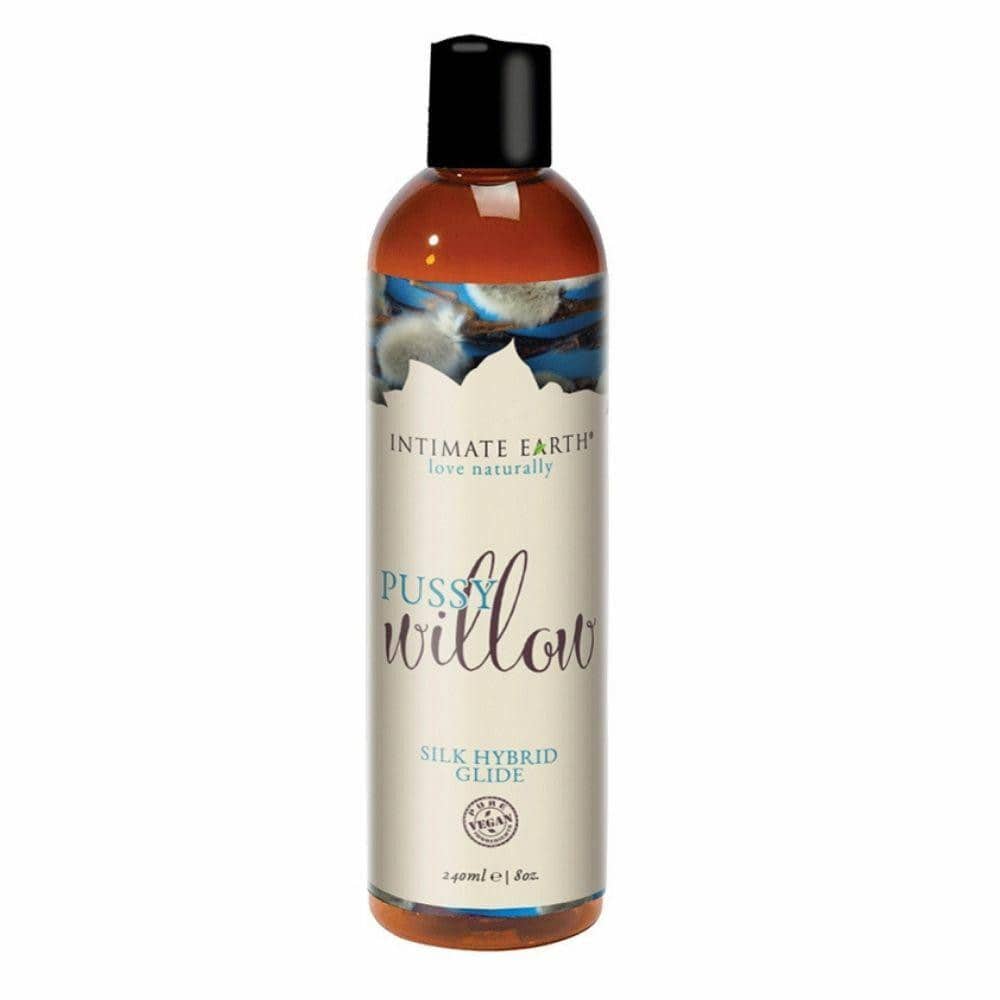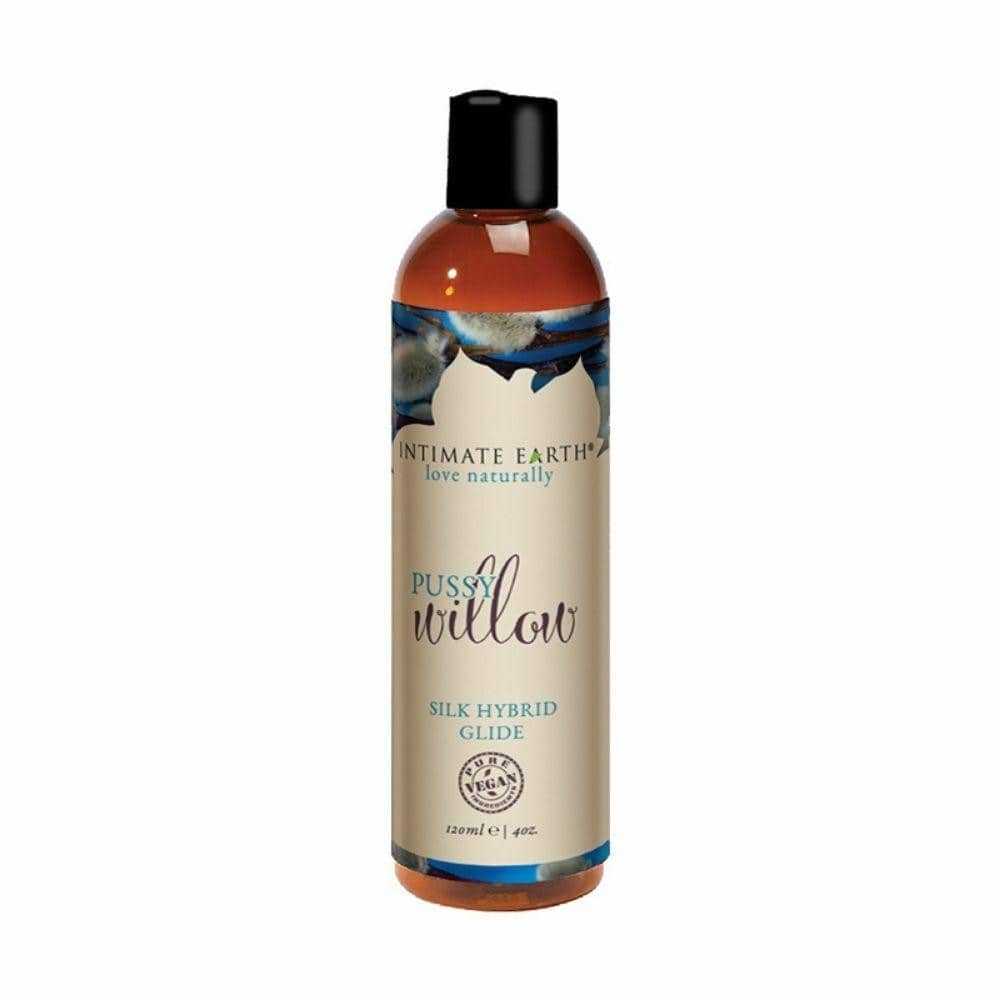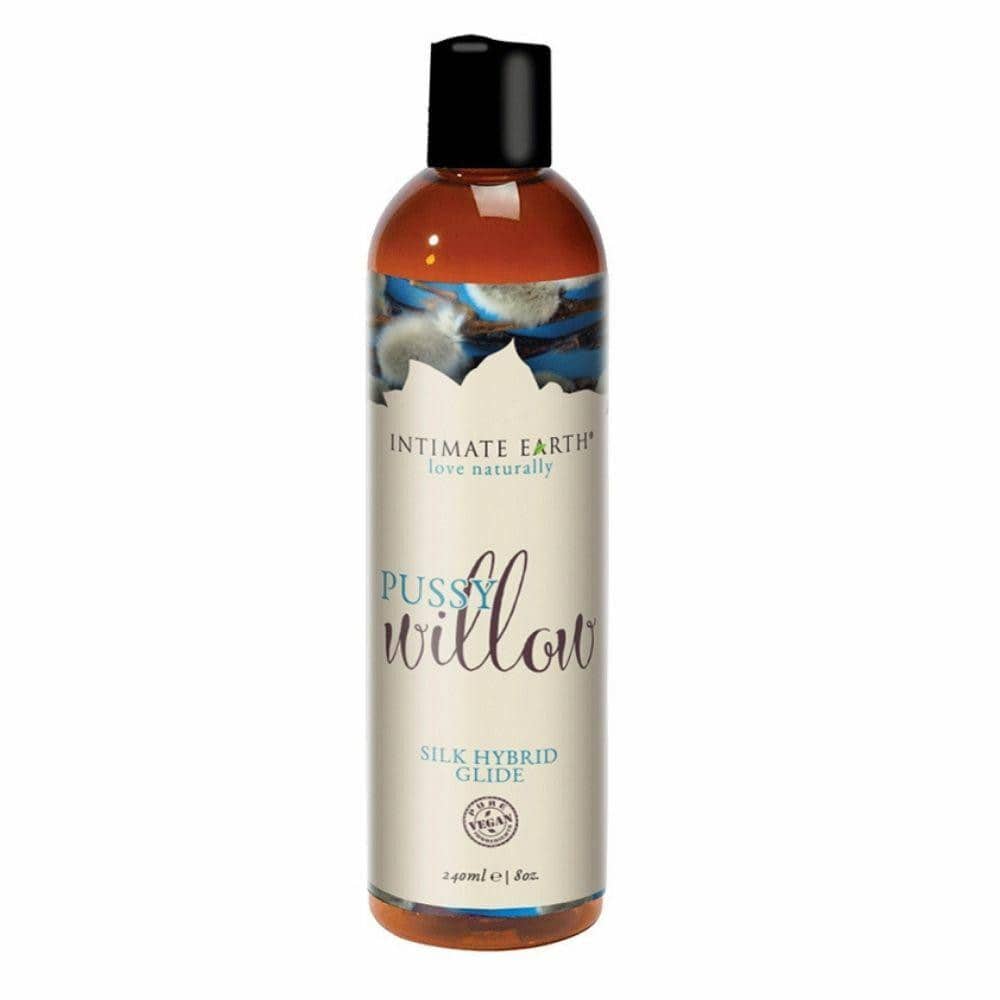 Intimate Earth Pussy Willow Silk Hybrid Lubricant
Description
Intimate Earth Pussy Willow Silk Hybrid Lubricant
Intimate Earth Pussy Willow Silk Hybrid Lubricant is the perfect creamy blend of water and silicone lubricant.
LONG LASTING AND SLICK
Incredibly smooth and rich, this extra long-lasting water and silicone blended lubricant is super slick, smooth, and creamy.
LICORICE ROOT
Infused with organic Licorice Root, Pussy Willow Silk is extra soft and is safe to use premium silicone toys.
Features:
Hybrid water-based lubricant blended with silicone
Infused with licorice root for an extra-soft feel
Smooth and creamy texture
Extremely long-lasting
Paraben-free
Safe to use with premium silicone toys
Ingredients | Water, Propanediol, Isopropyl Palmitate, Dimethicone, Corthellus Shiitake (Mushroom) Extract, Glycyrrhiza Glabra (Licorice) Root Extract, Polysorbate 60, Glyceryl Stearate, Aloe Barbadensis Leaf Extract (Organic), Cymbopogon Schoenanthus Extract (Organic), Lycium Barbarum (Goji) Fruit Extract (Organic), Sorbitan Stearate, Plant Derived Glycerin, Xanthan Gum, Glycerin, Ethyl Lauroyl Arginate HCL, Citric Acid.