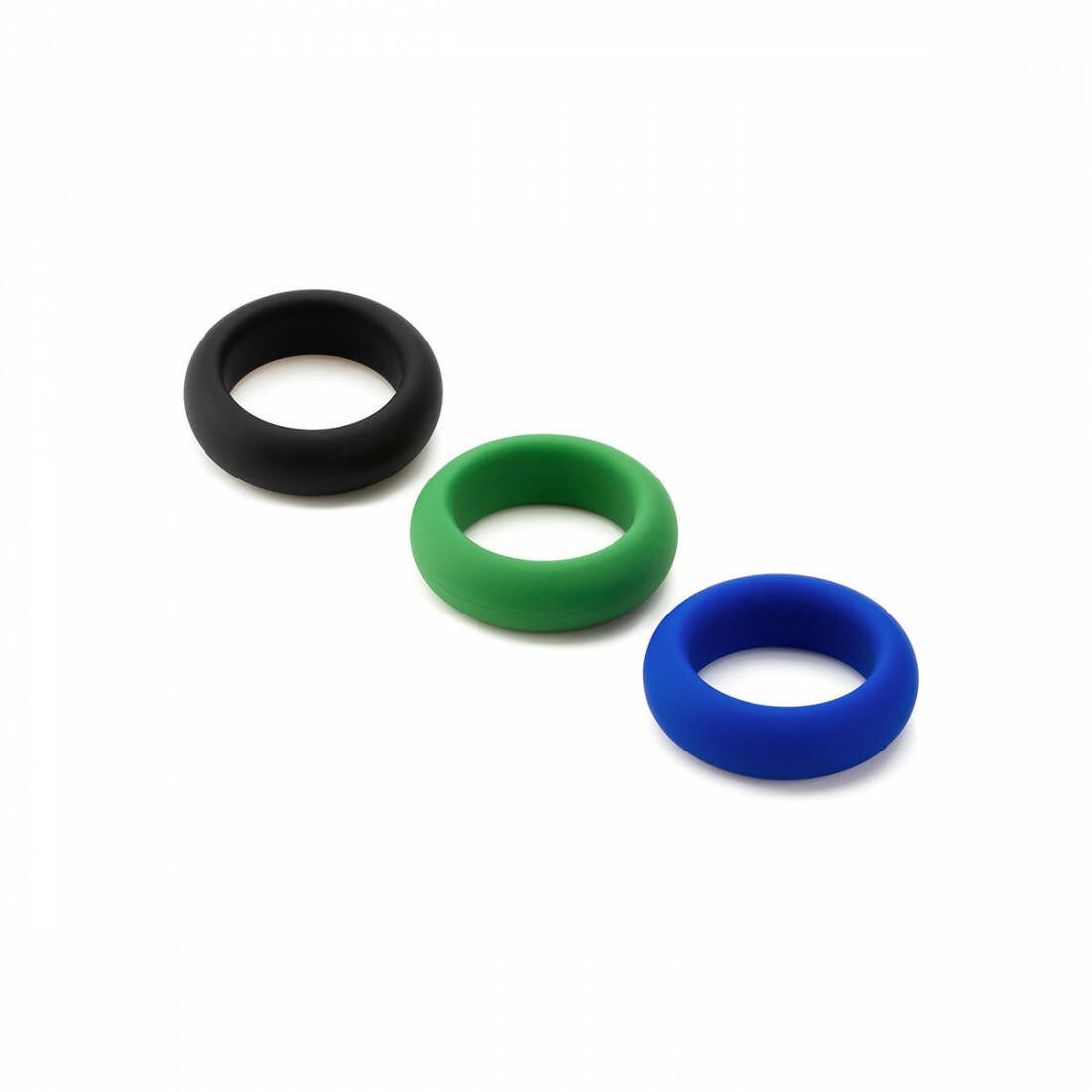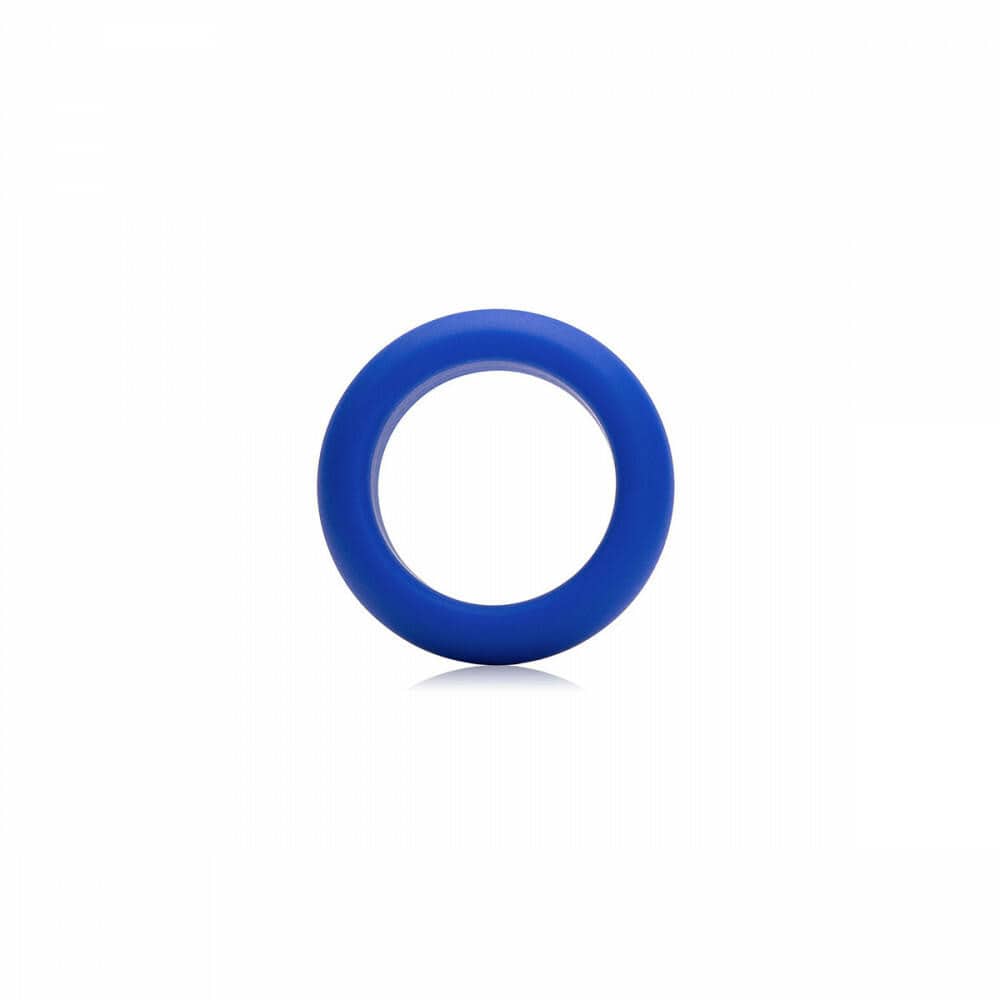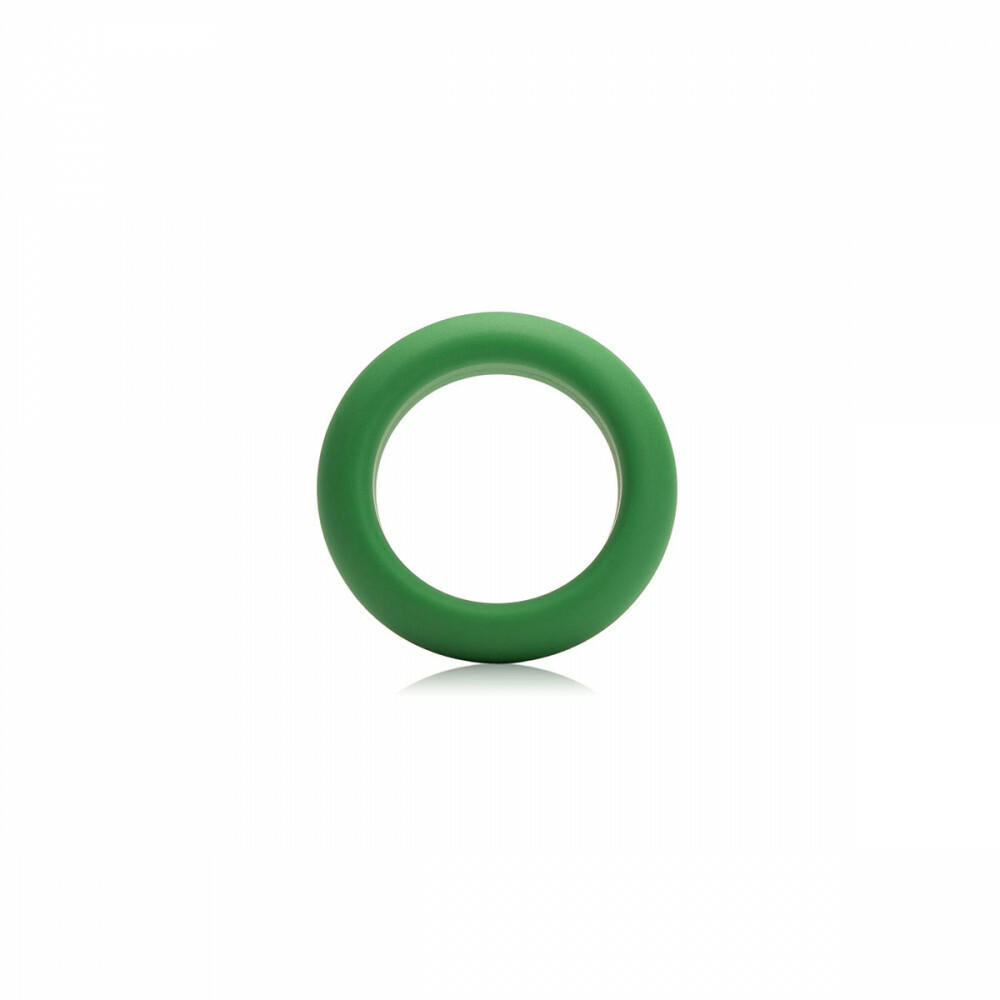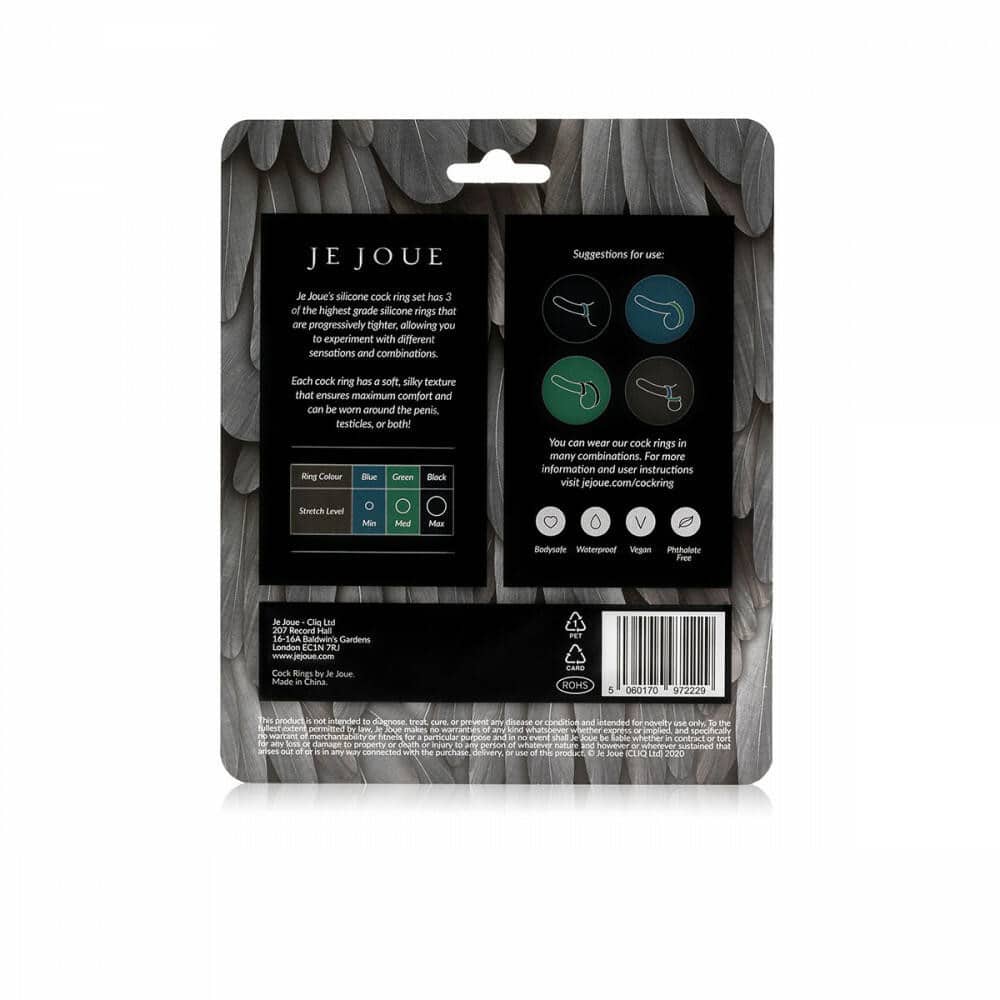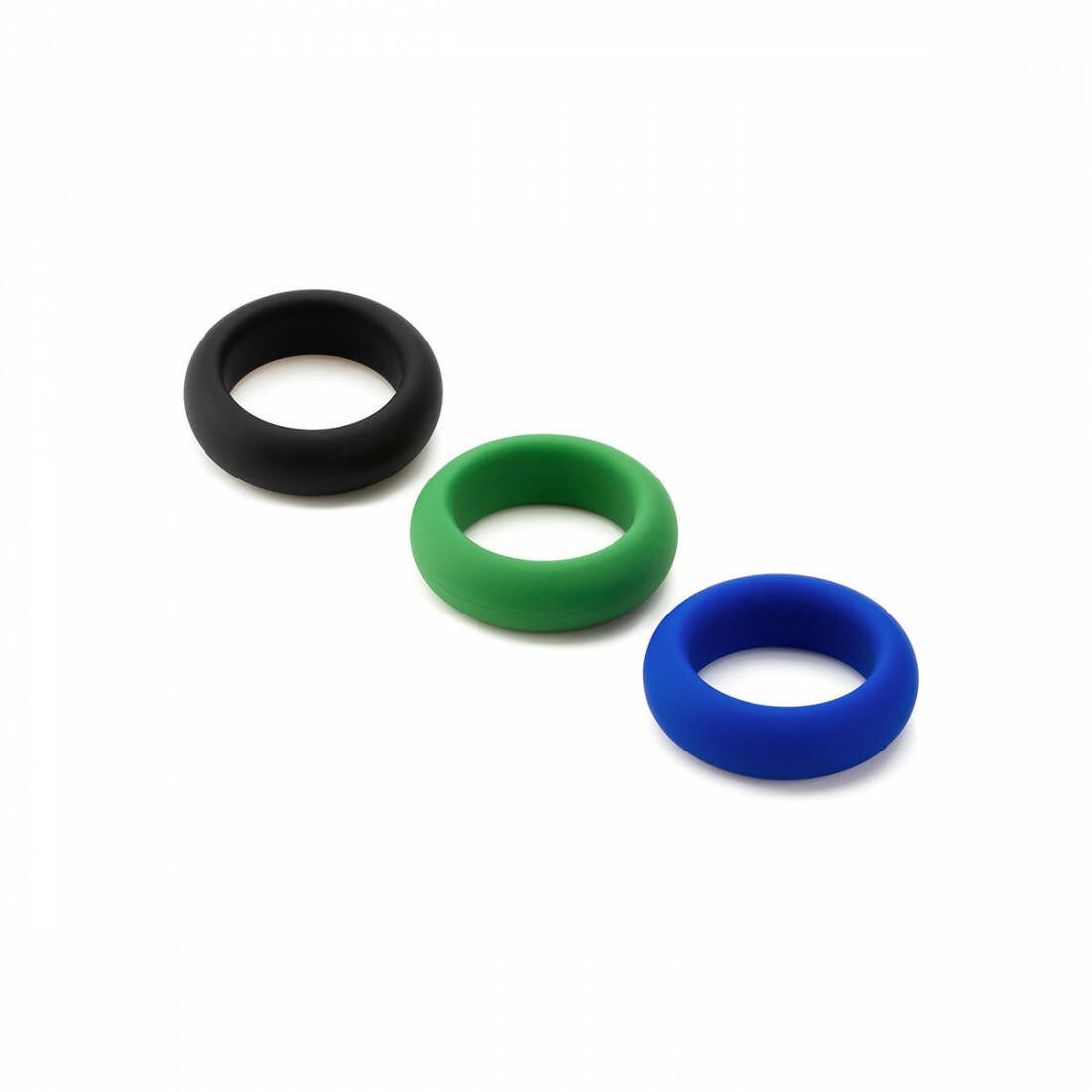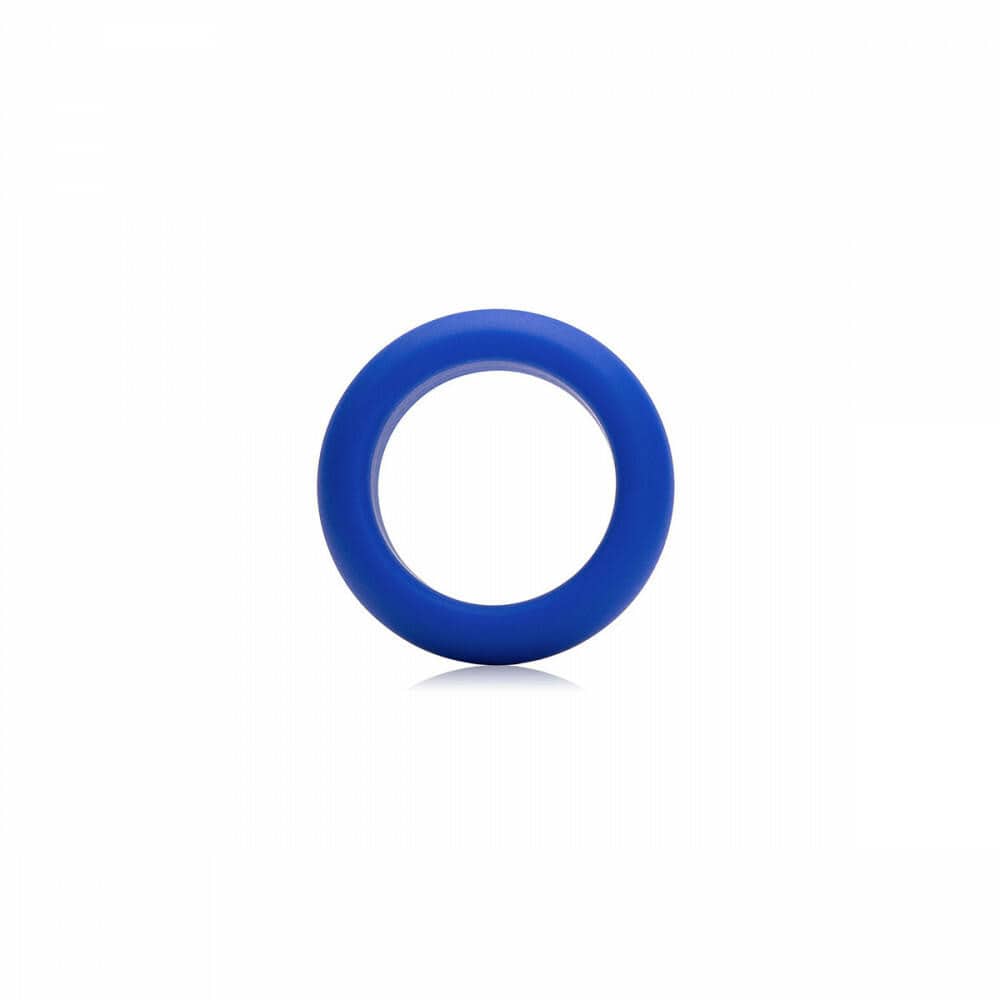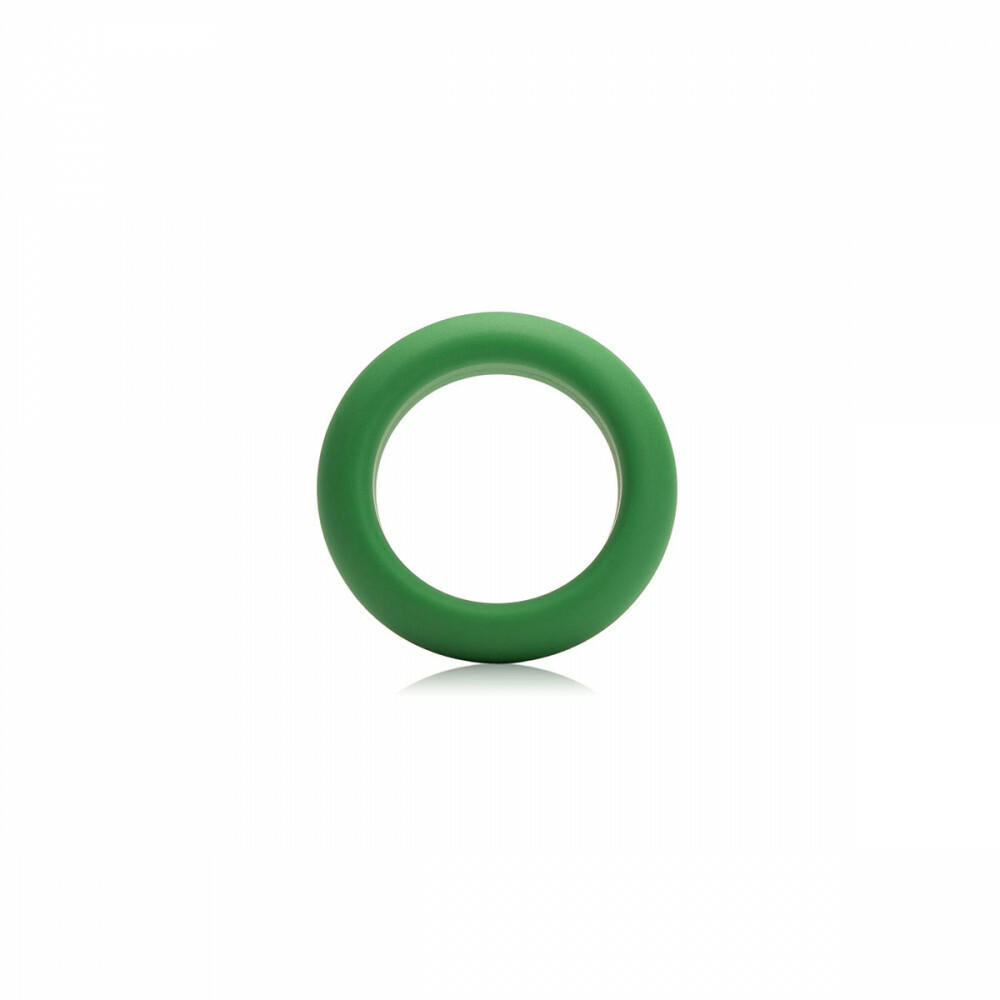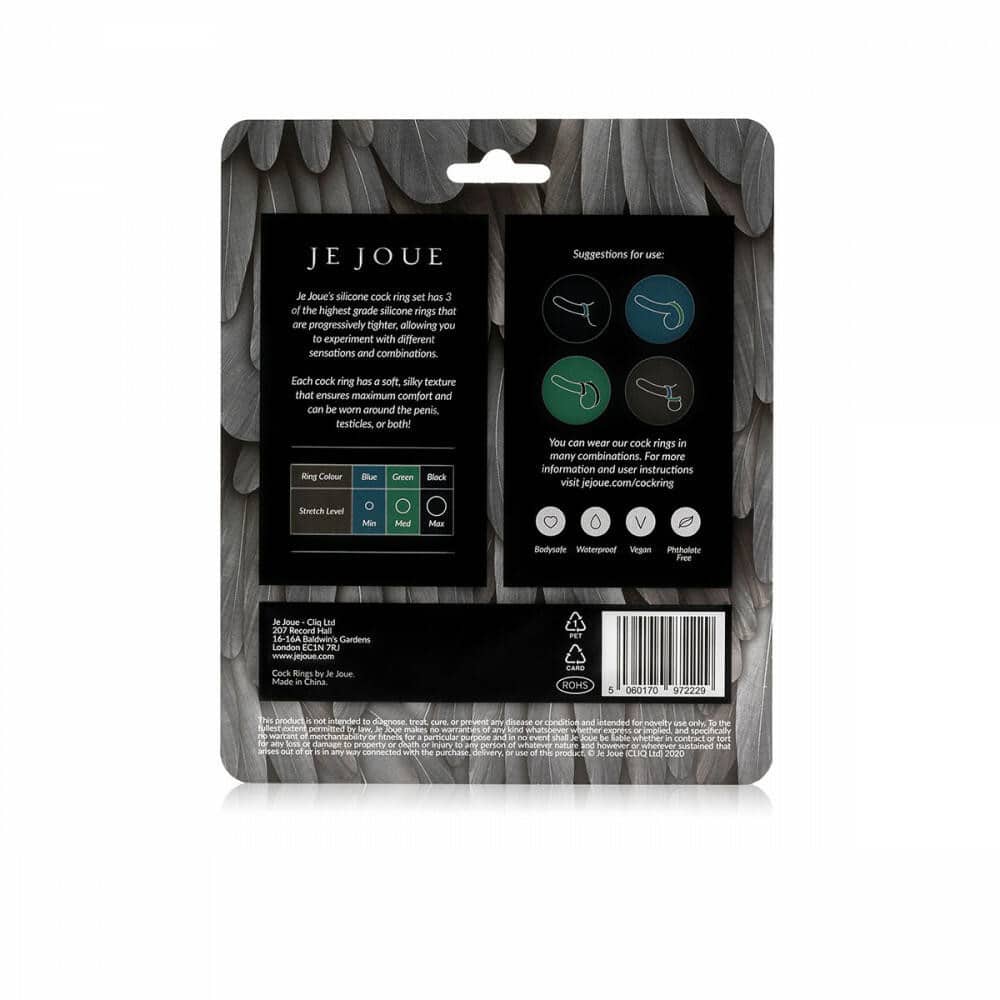 Je Joue Penis Ring Set
Description
Je Joue Penis Ring Set

The Je Joue Penis Ring Set is a set of three stretchy silicone cock rings in different sizes for more powerful orgasms.
INCLUDES 3 SIZES
Penis rings use constriction to make erections harder, bigger, and longer-lasting. These 3 luxury silicone cock rings get progressively tighter, allowing you to experiment with different sensations and combinations. The perfect set for anyone looking to work their way up to the most intense and prolonged orgasms possible.
This set of three penis rings includes:
Level 1 | Black | Maximum Stretch | Excellent for new users, if you have more girth, and if you want to use the ring around both your penis and testicles.
Level 2 | Green | Medium Stretch
Level 3 | Blue | Minimum Stretch
STRETCHY SILICONE
The super-soft silicone feels great on skin, while the unique non-slip design keeps the ring in place throughout playtime. The level of stretch is less about the size of the penis and more about the level of intensity desired.
Easy to put on, and stretchy enough to be put on at any time – with or without an erection.
HOW TO USE
For best results, stretch the ring and slide it down your penis until it's at the base using plenty of water based lubricant for comfort. Use around the base of the penis, testicles, or both to slow blood flow and increase sensation.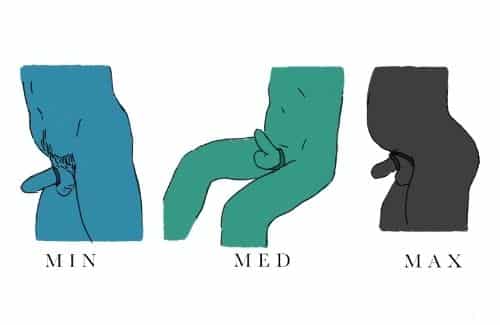 Features:
100% silicone penis rings for longer and harder erections
Includes 3 cock rings that get progressively tighter
Non-slip design
Super easy to put on
Extra comfortable to wear
100% Waterproof
Boil-able & dishwasher Safe
Should not be worn for more than 30 minute
Measures:
Un-stretched Diameter | All | 1.25″
Stretched Diameter Level 1 | Black | 8″
Stretched Diameter Level 2 | Green | 5″
Stretched Diameter Level 3 | Blue | 3″