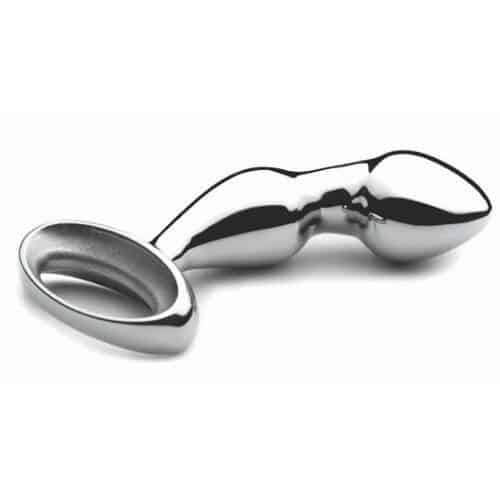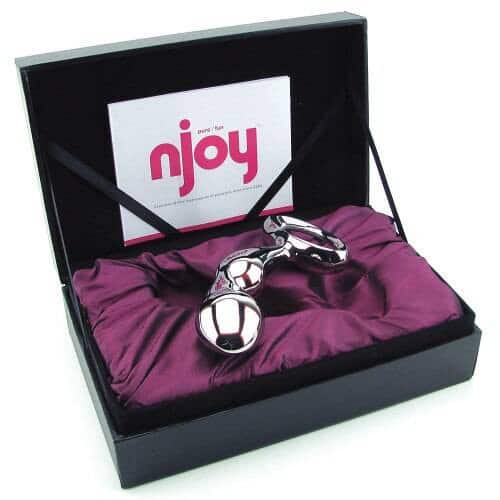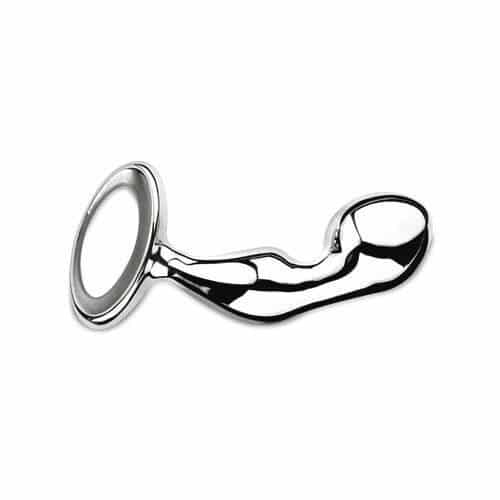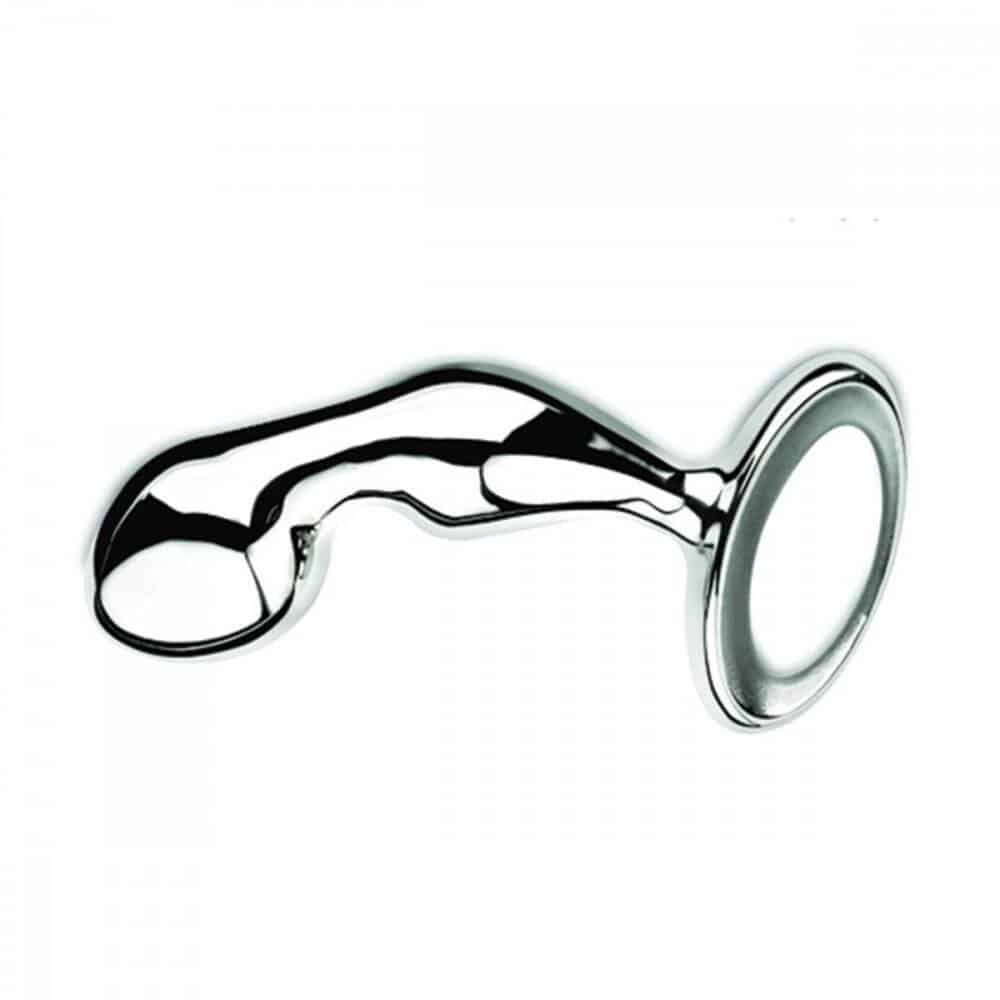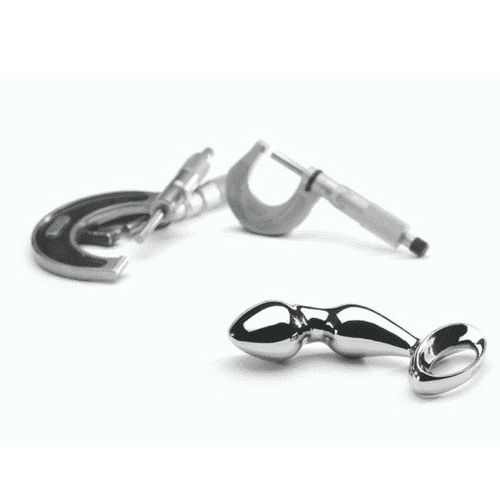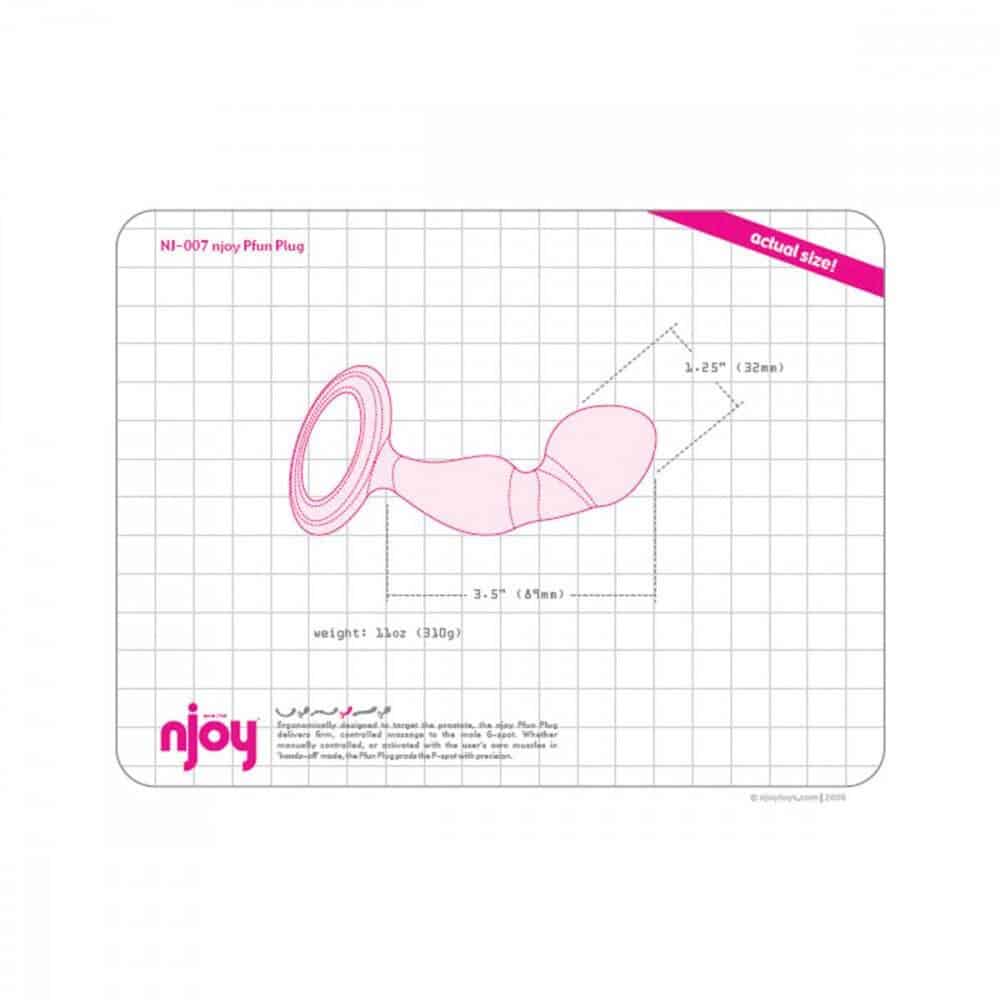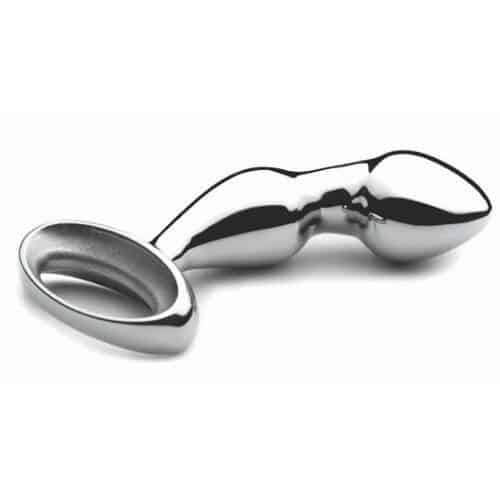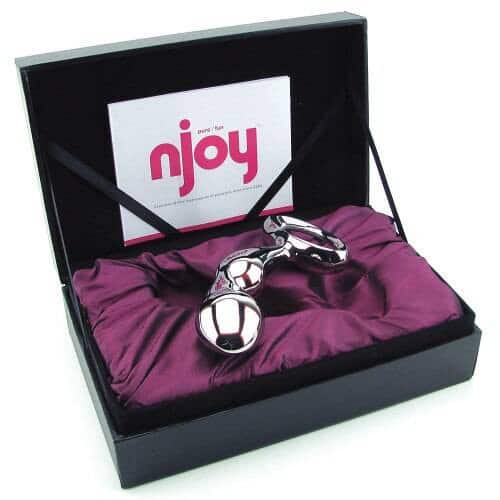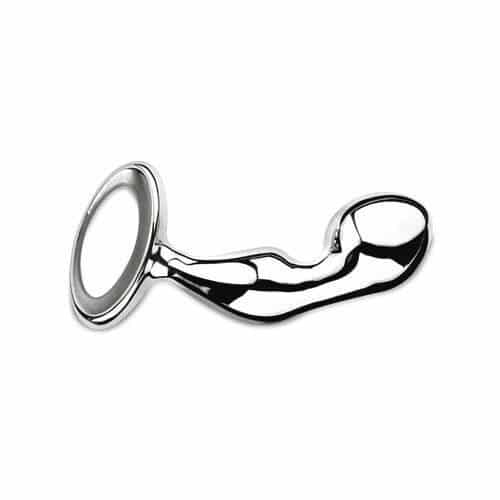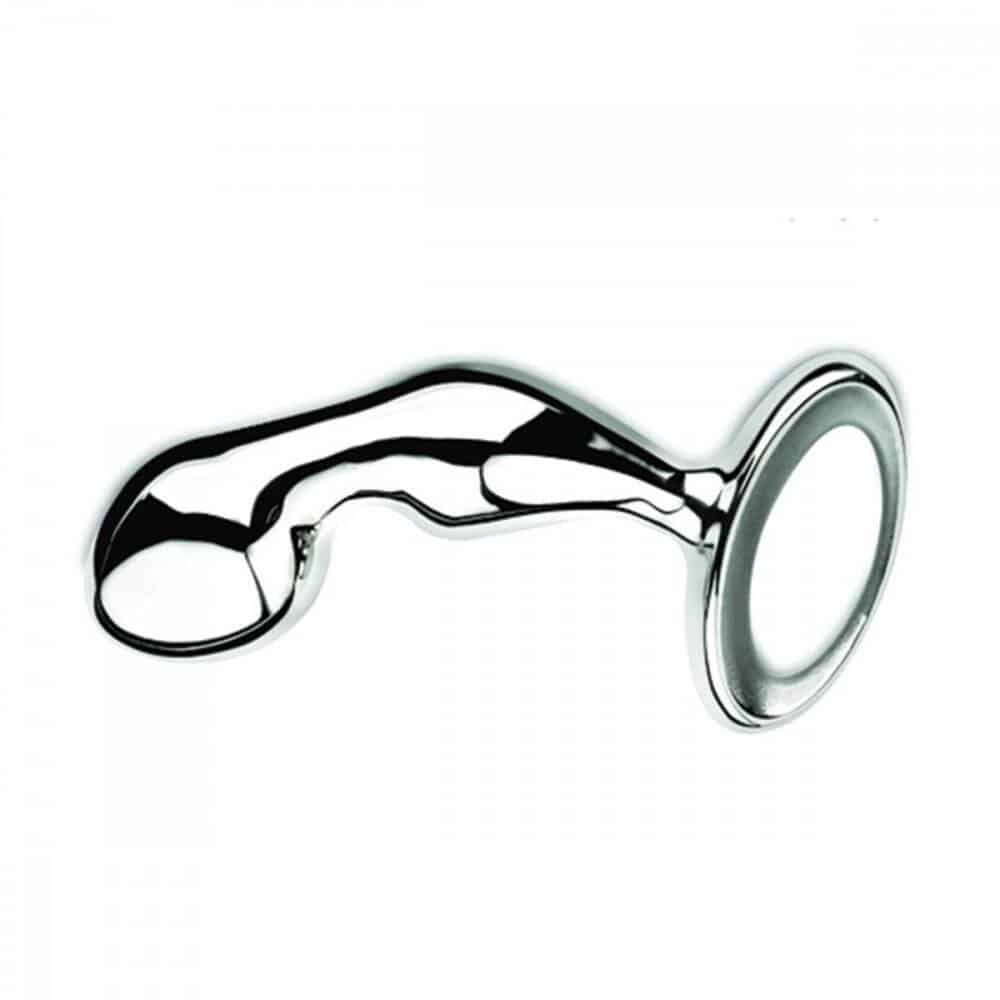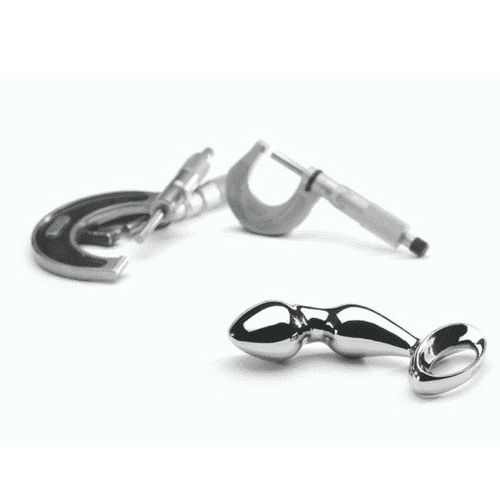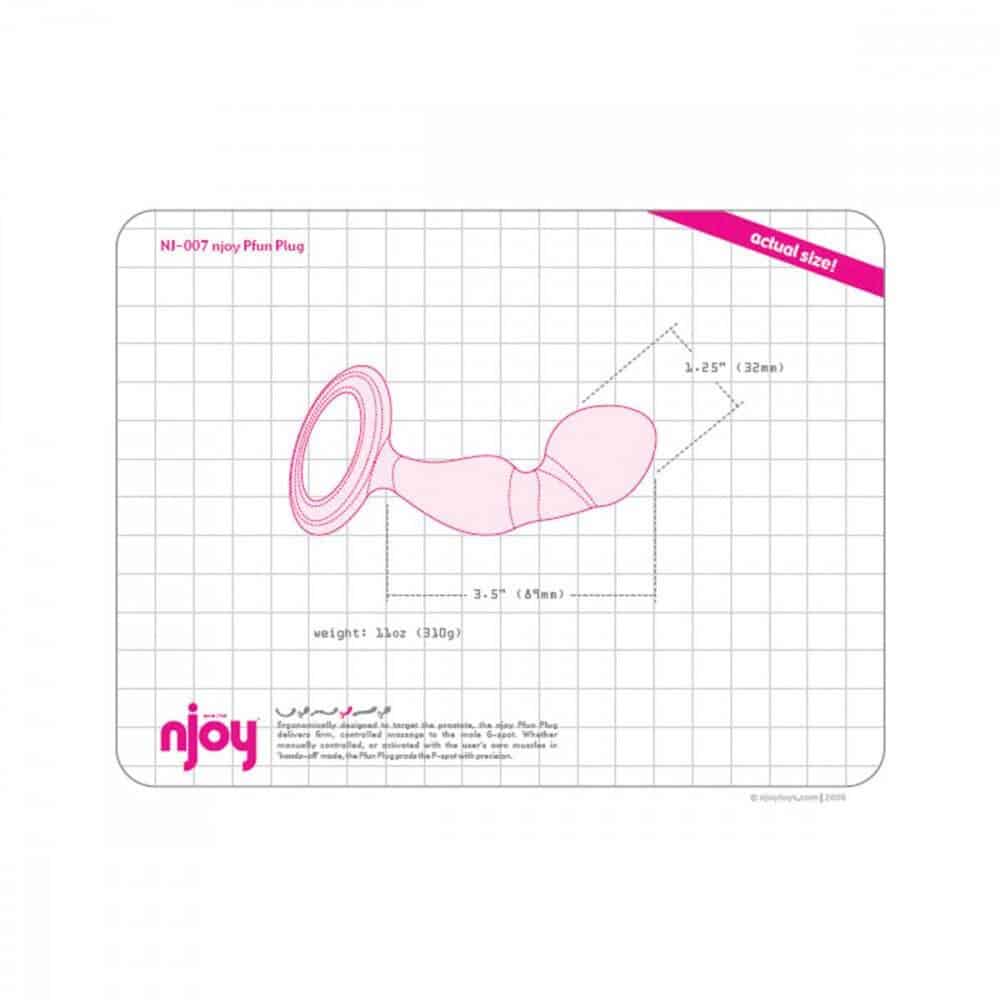 Njoy Pfun Plug Prostate Massager
Description
Njoy Pfun Plug Prostate Massager
The Pfun Plug Prostate Massager by Njoy is an ergonomically smooth stainless steel prostate massager that a delivers firm and controlled prostate massage.
STIMULATING DESIGN
The prostate stimulator is designed at a slight angle, which mirrors the curves of the body.
The larger rounded head delights while the second smaller bulb delivers additional stimulation. Whether manually controlled or activated with your own muscles as a hands-free sex toy, the Pfun Plug prods the P-spot with precision.
STAINLESS STEEL
Cast in 316 medical-grade stainless steel and hand polished to a mirror shine, the Njoy Pfun Plug Prostate Massager retains heat and cold beautifully for temperature play.
SILICONE LUBRICANT
We recommend using silicone lubricant or a thicker water-based anal lubricant with stainless steel toys.
EASY TO CLEAN
To properly sterilize your Njoy metal sex toy, soak in a 10% bleach solution for at least 5 minutes, then wash immediately with soft soap & water (or a very gentle toy cleaner) and give it a good rinse with water. Allowing bleach to dry on your toy can cause the toy to oxidize the finish (rust, discoloration, de-chrome the mirror finish, etc.).
Measures:
Tip Width |1.25″d
Length | 4.75″
Insertable length | 3.5″
Weighs | 11 oz.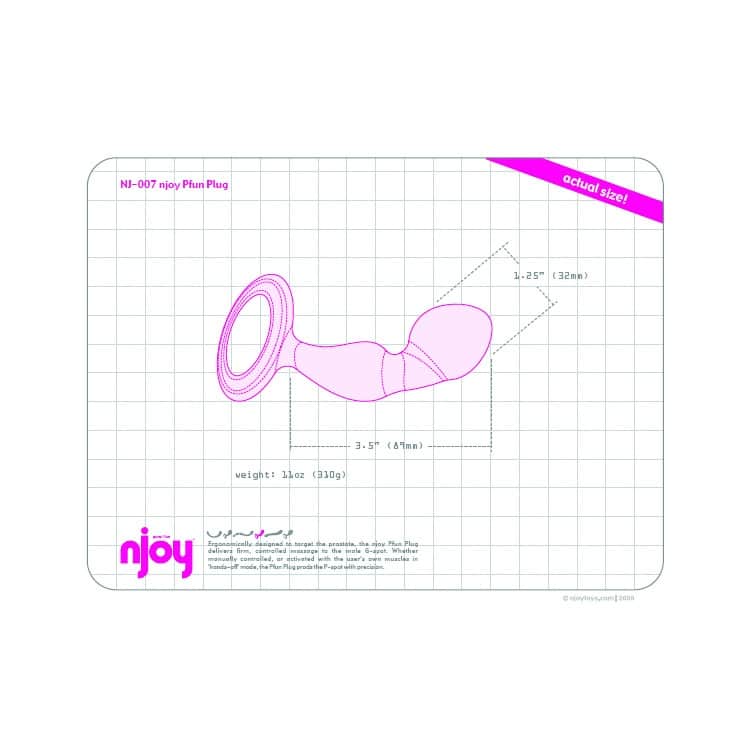 Customer Reviews
OMG this is the bomb!
Have been using other hands free massagers for over a decade and wanted to give stainless a try. Sure glad I did. Took three sessions to get the hang of it due to being super smooth and substantial weight. Secret is minimal lube to have sufficient friction for hands free operation. Just a little coconut oil or spit is all that is needed. Third session the Super O was absolutely there!