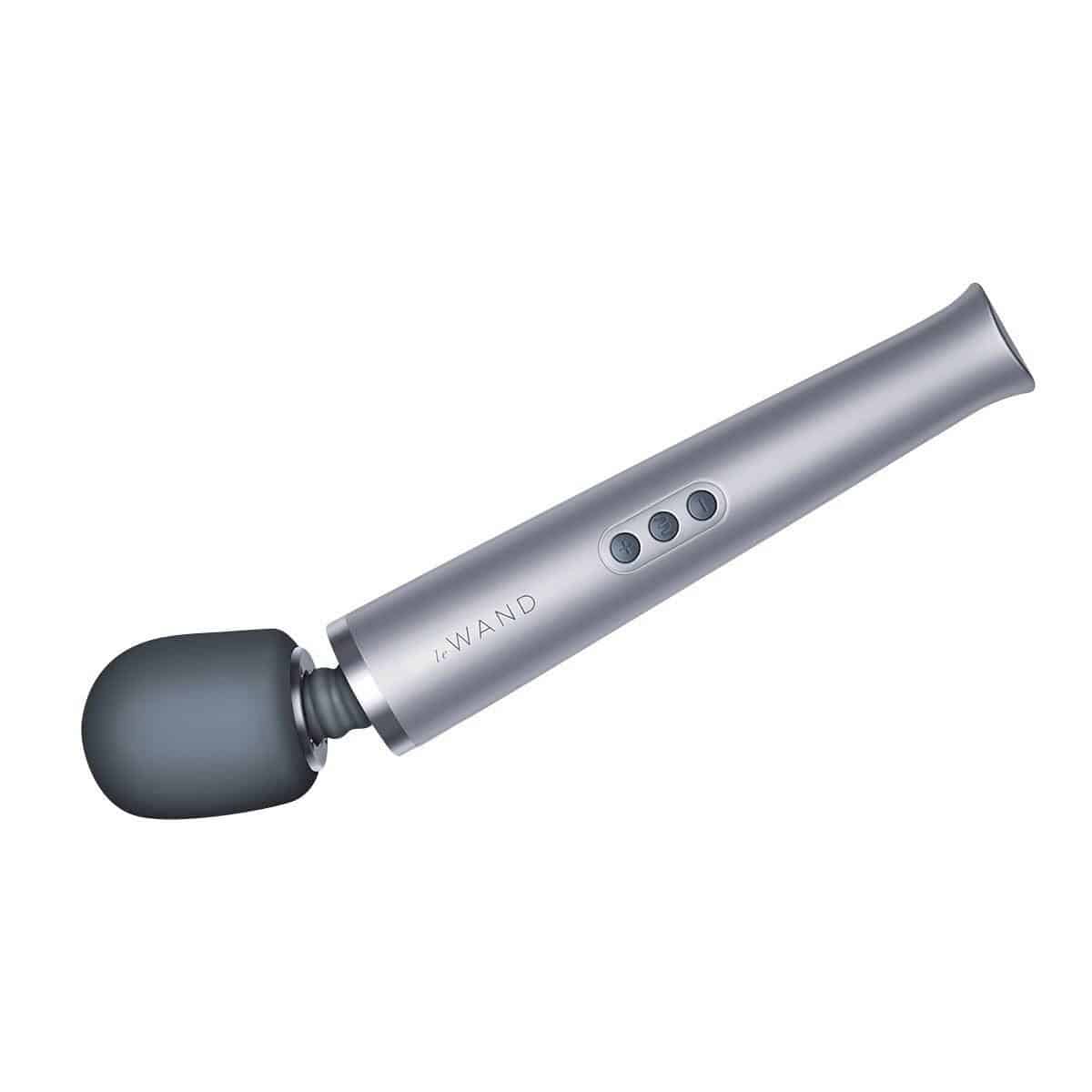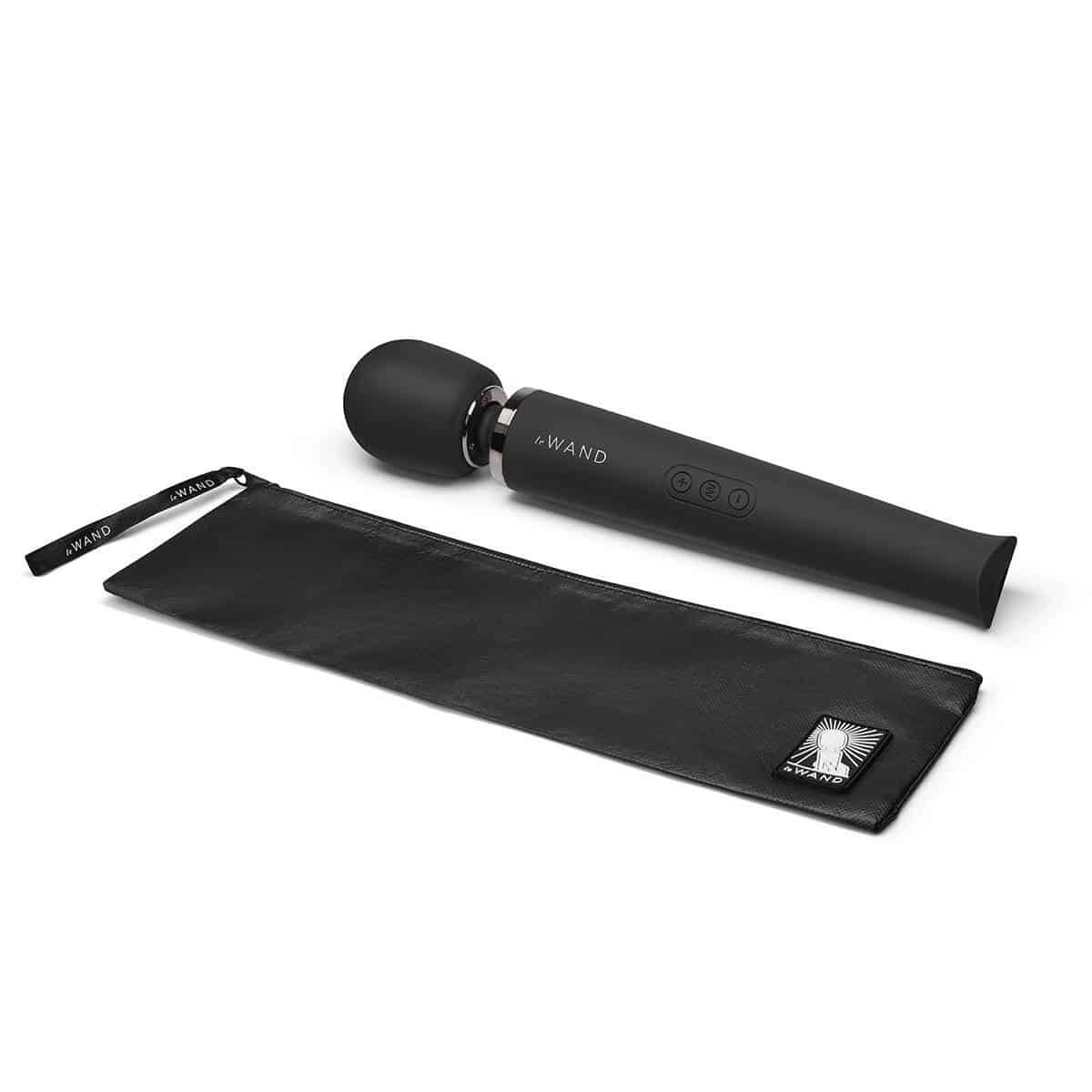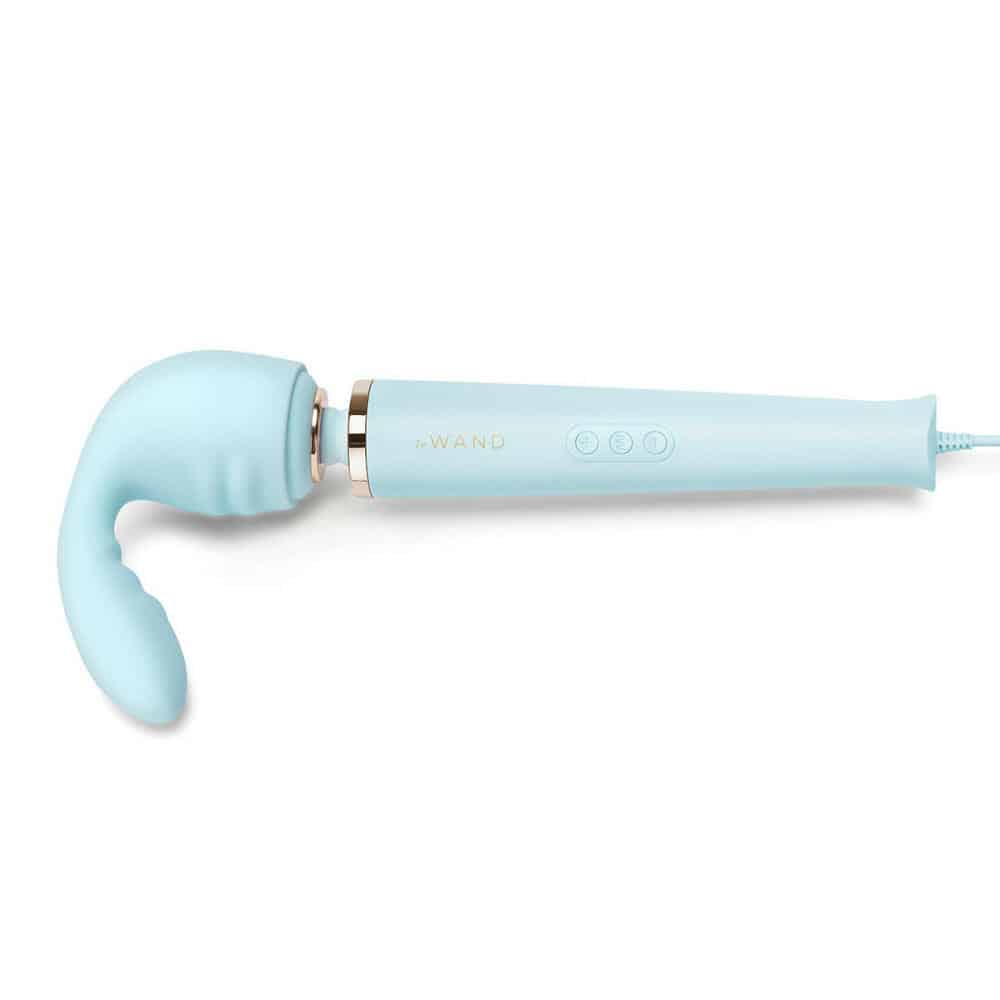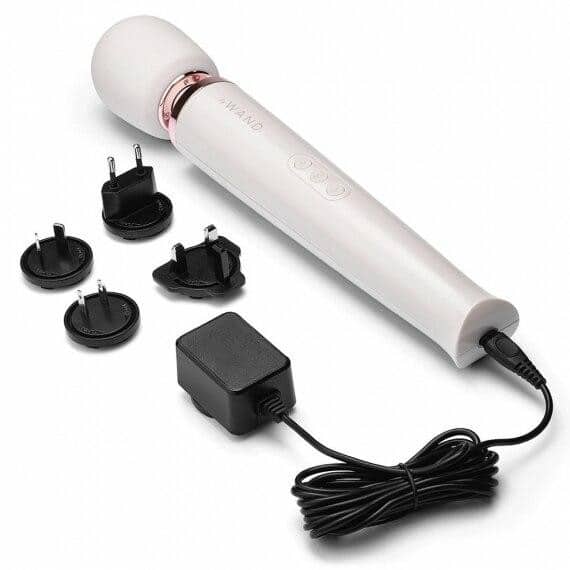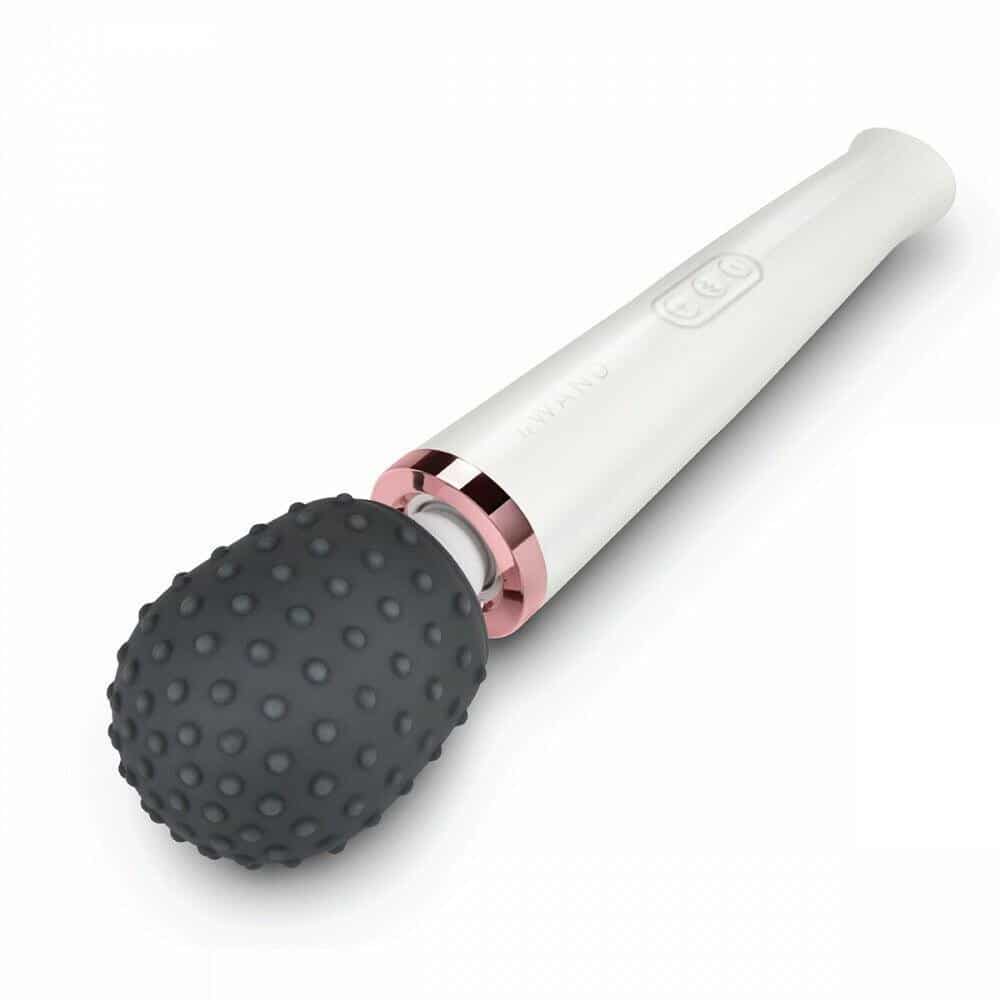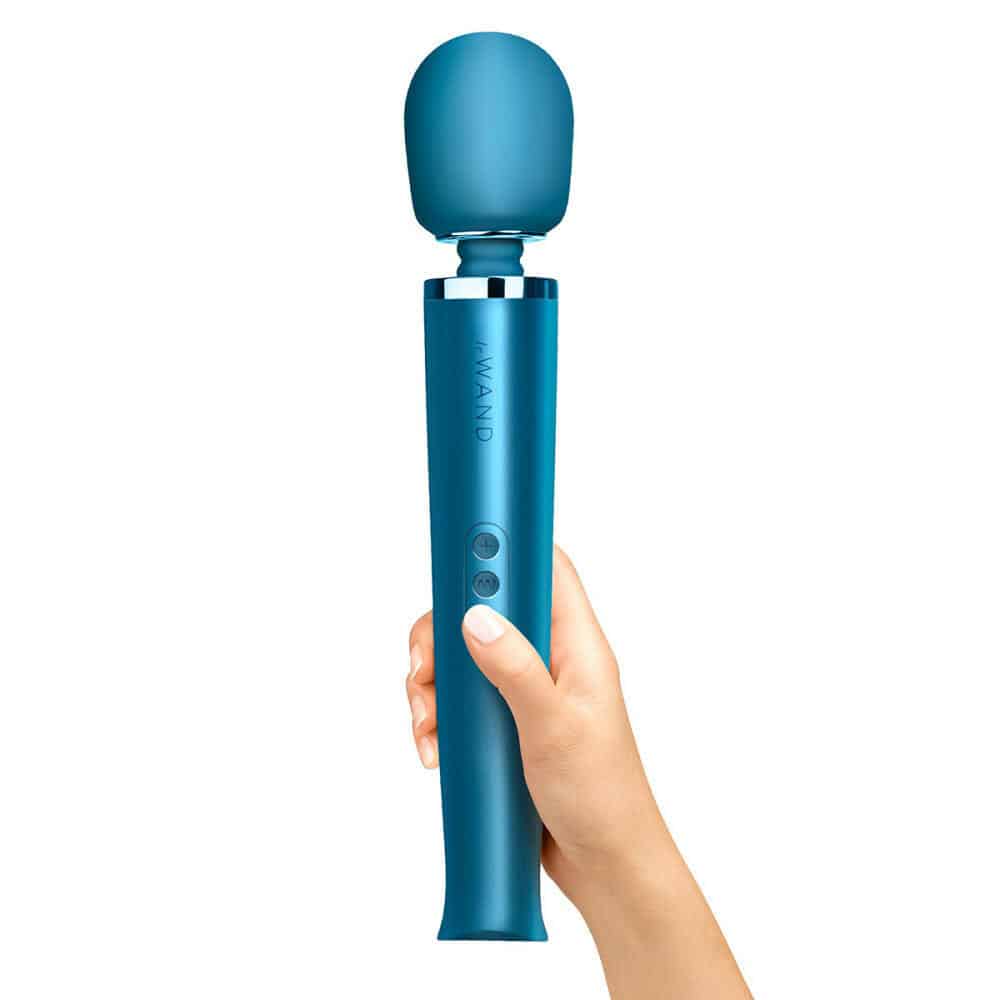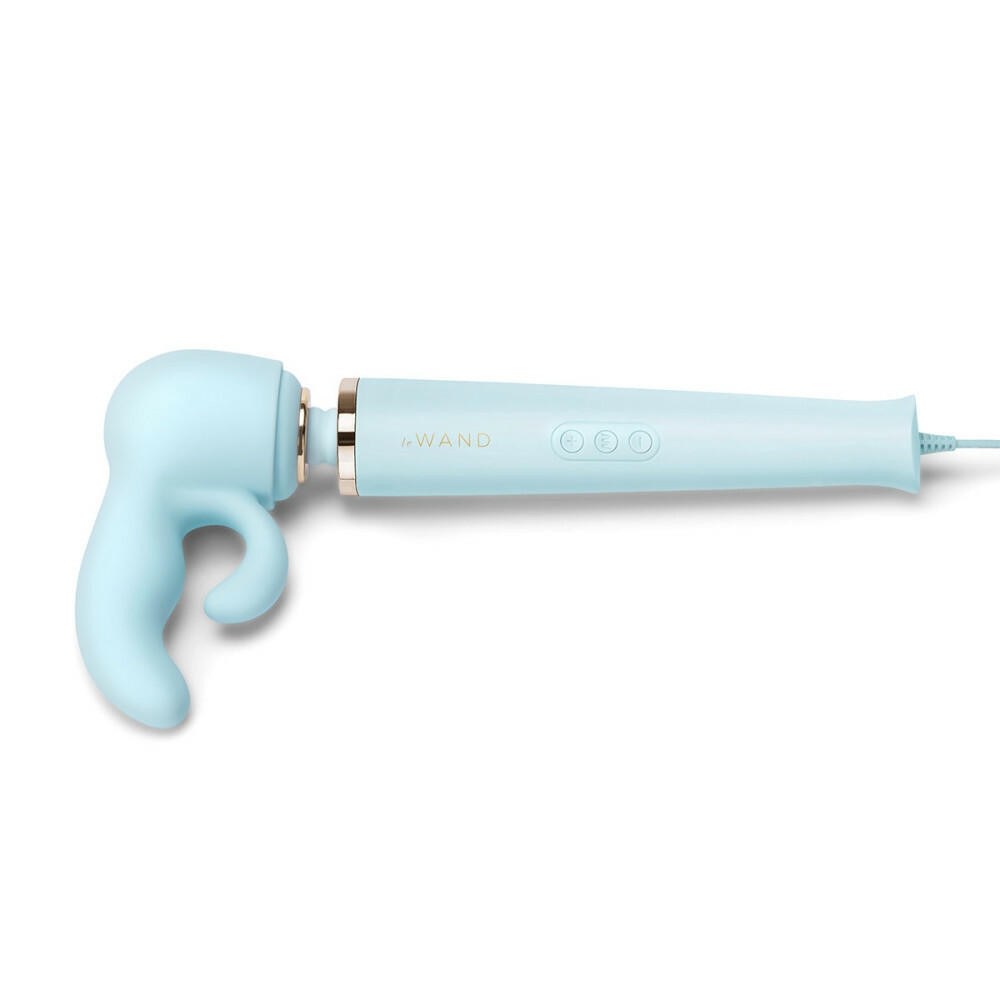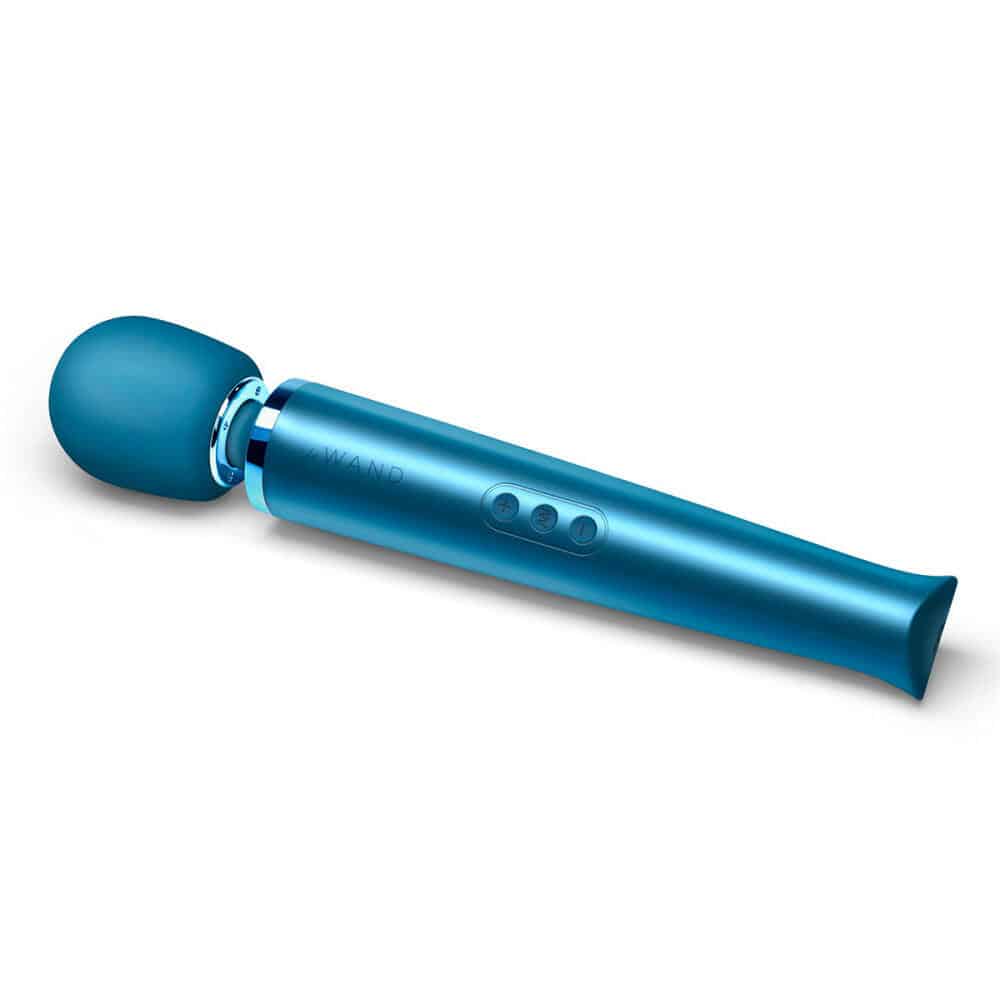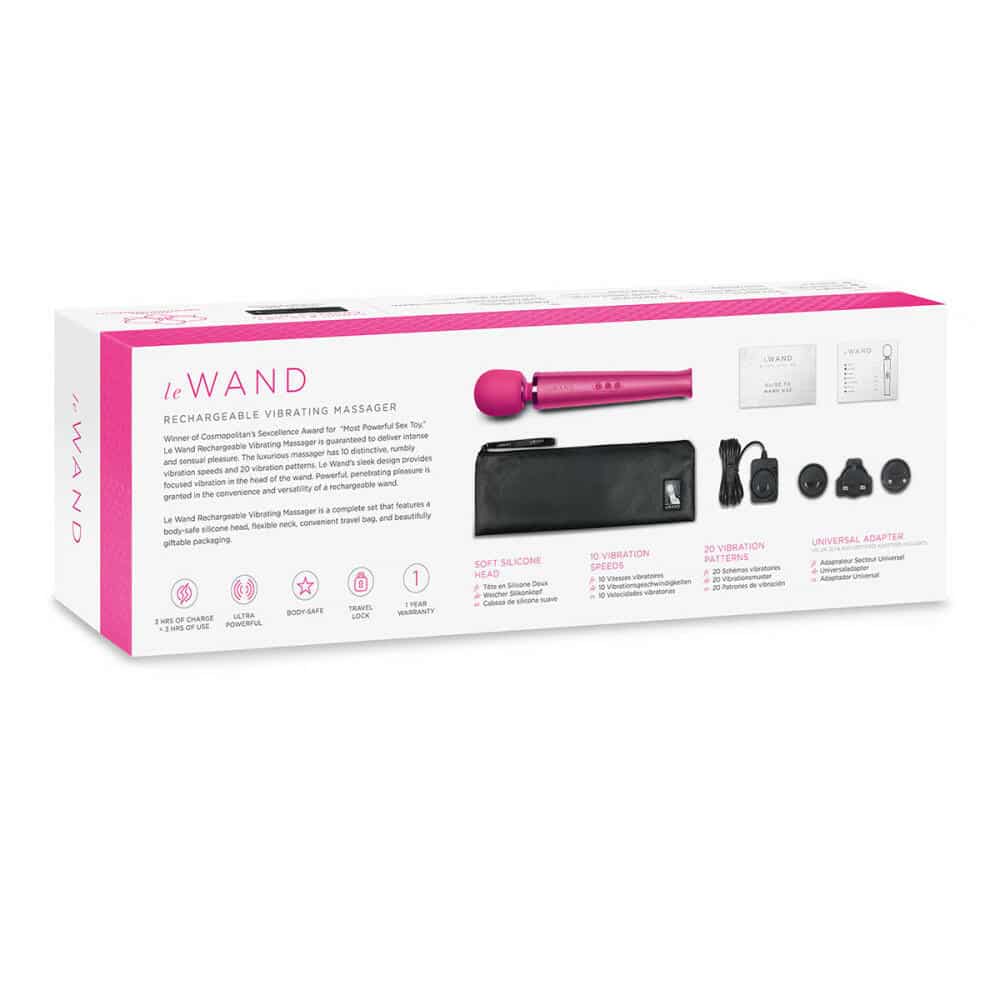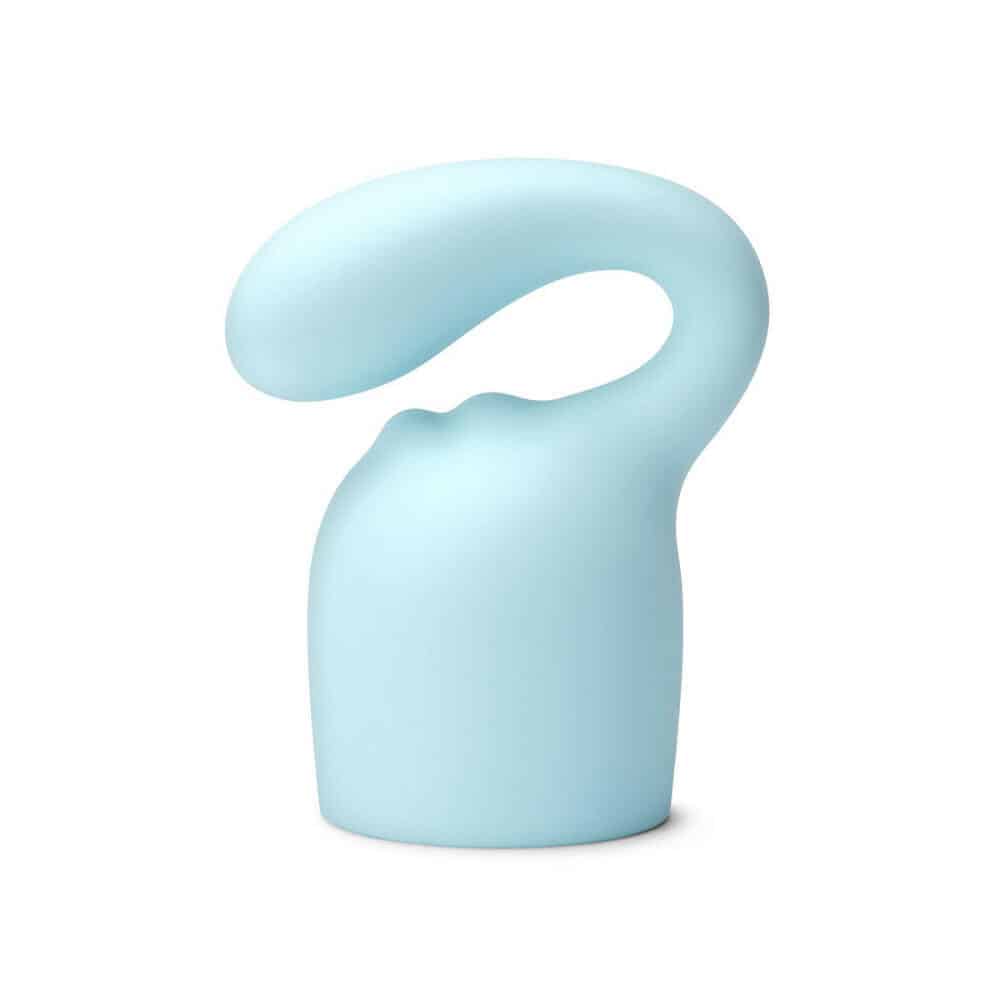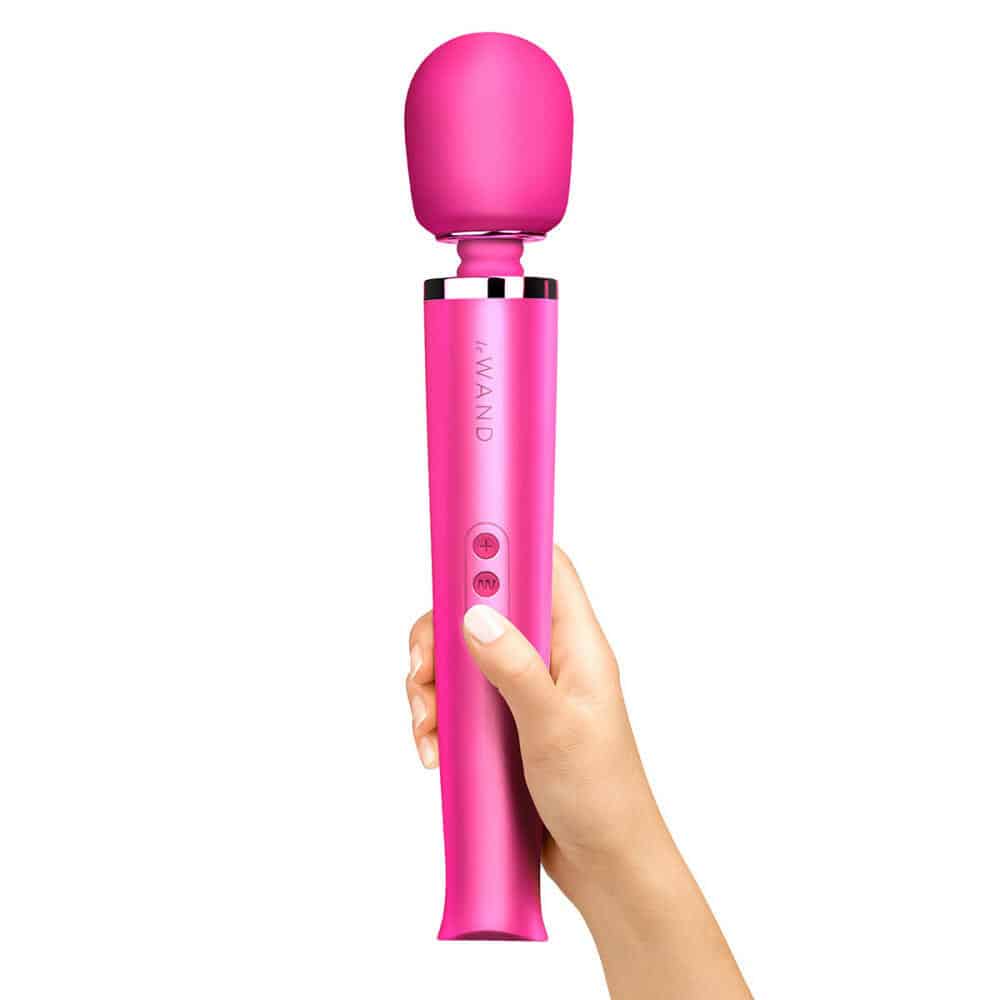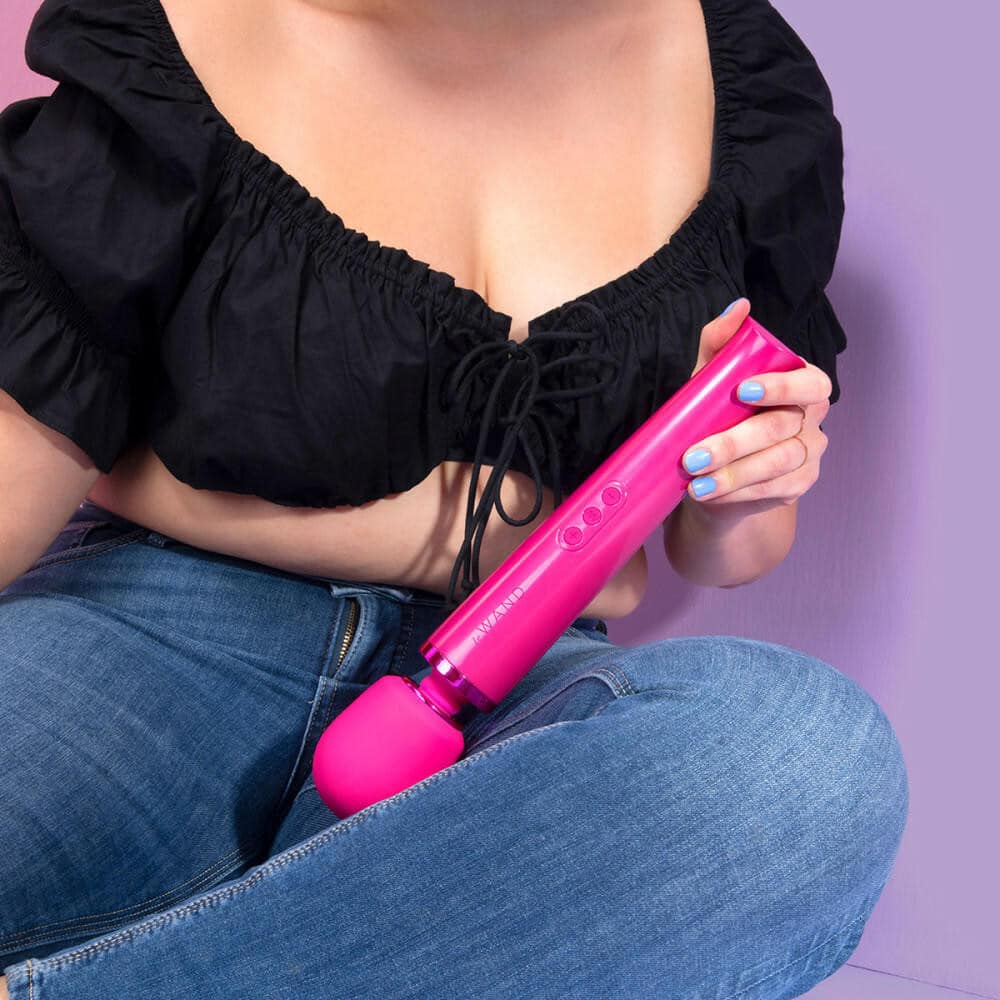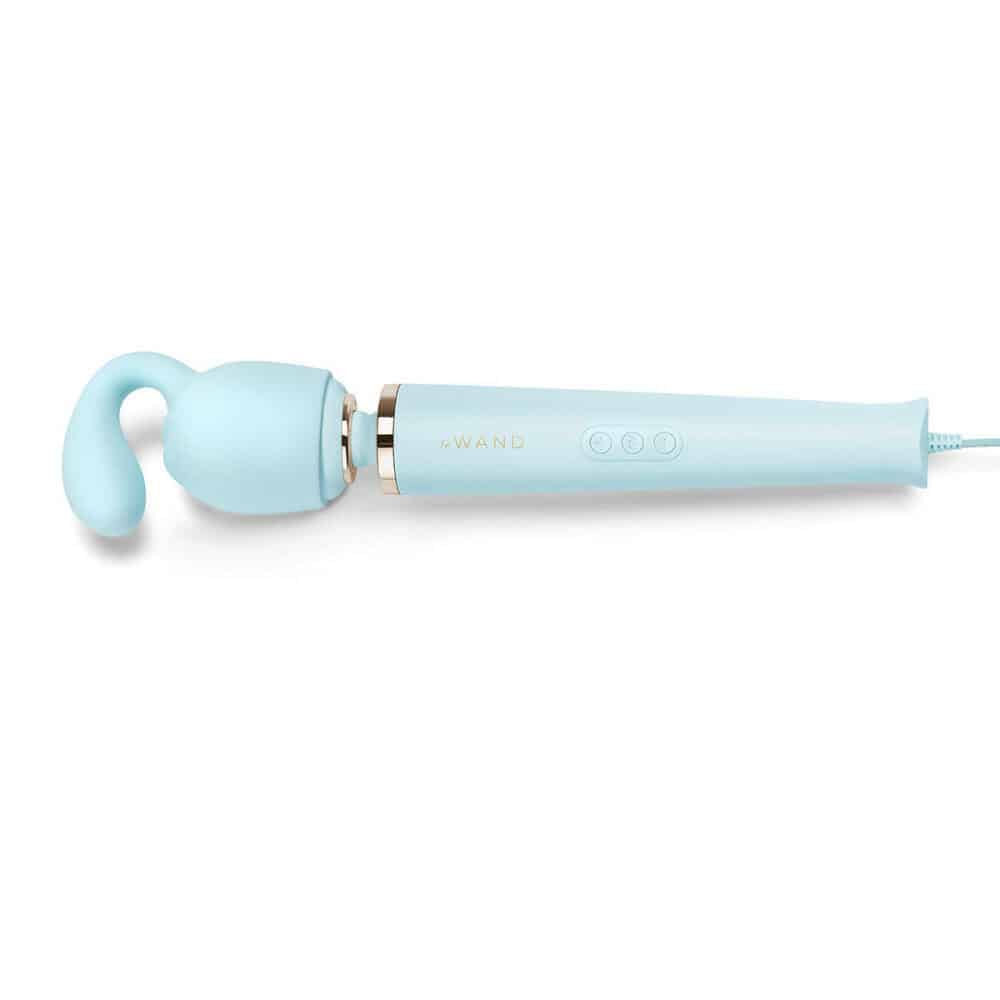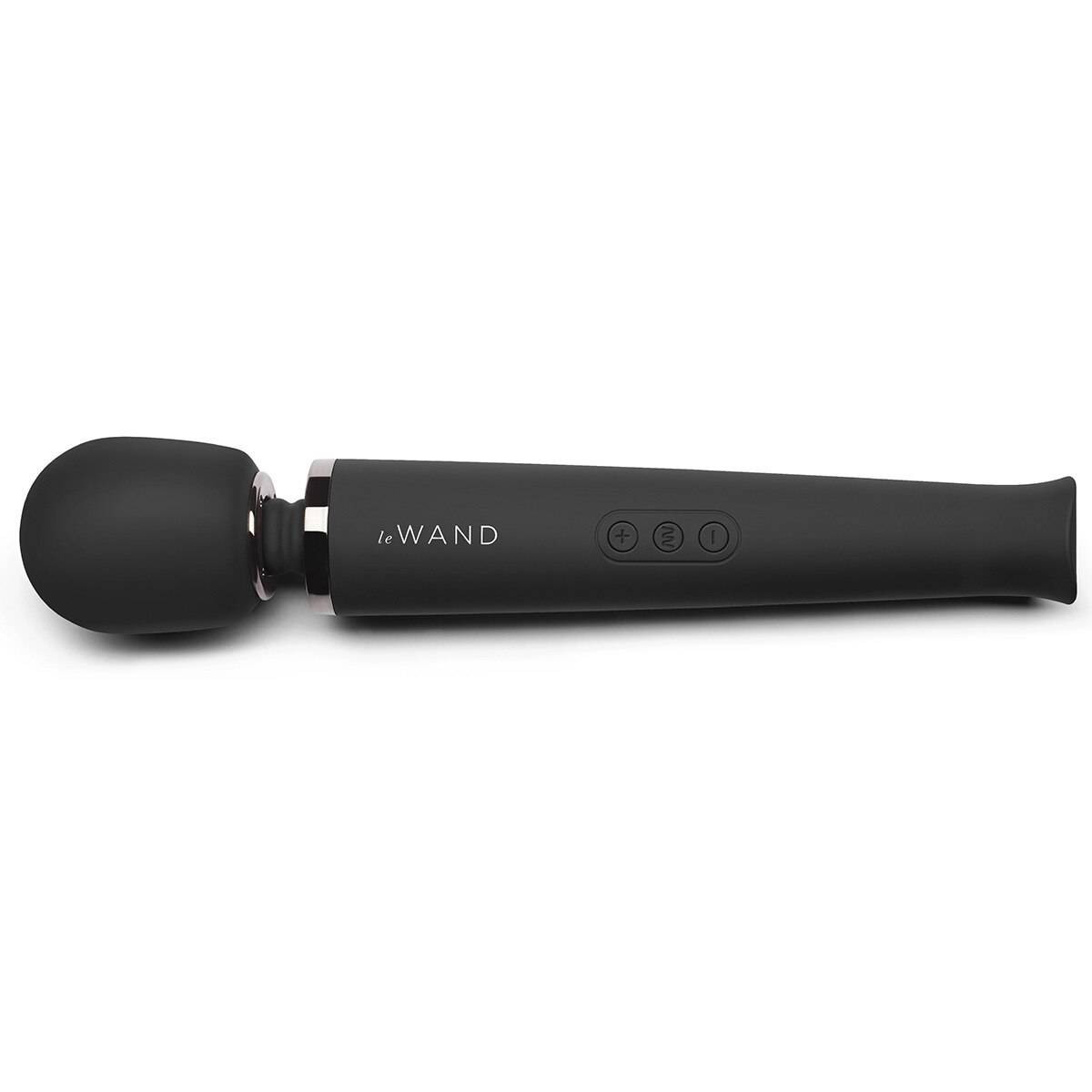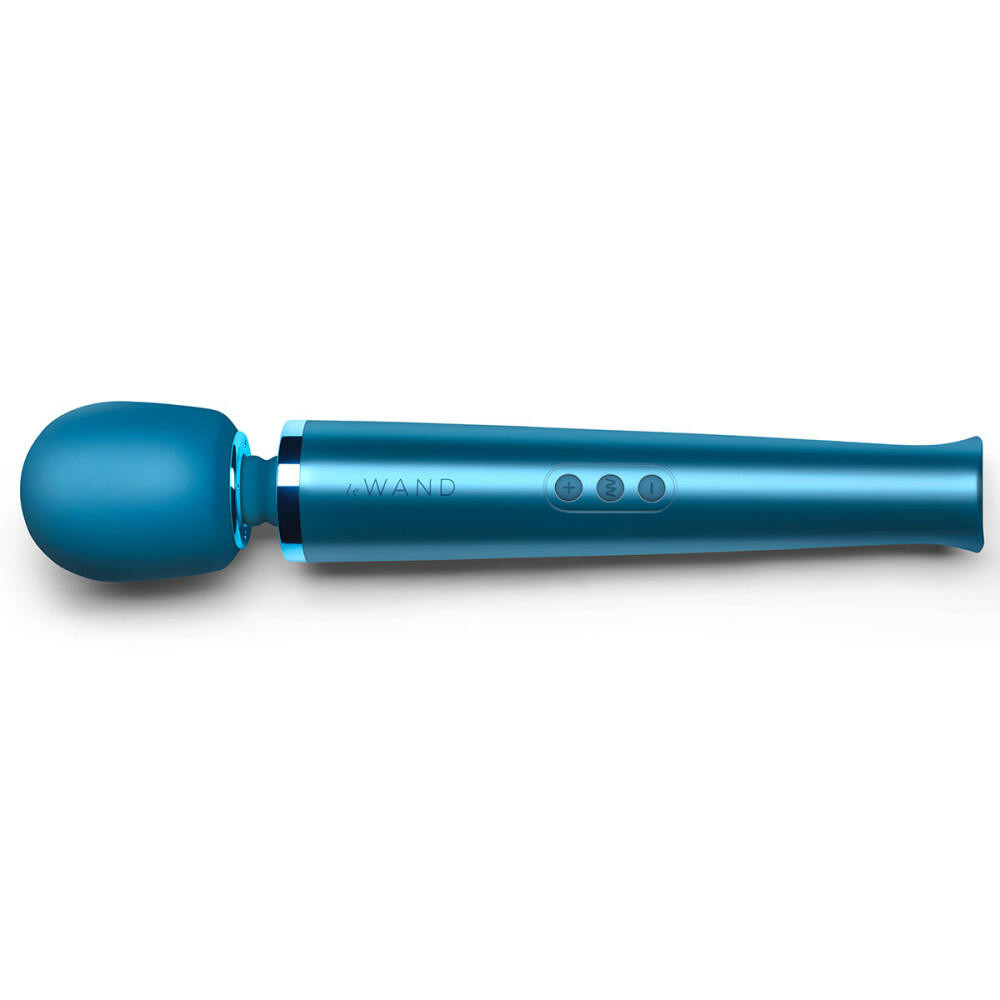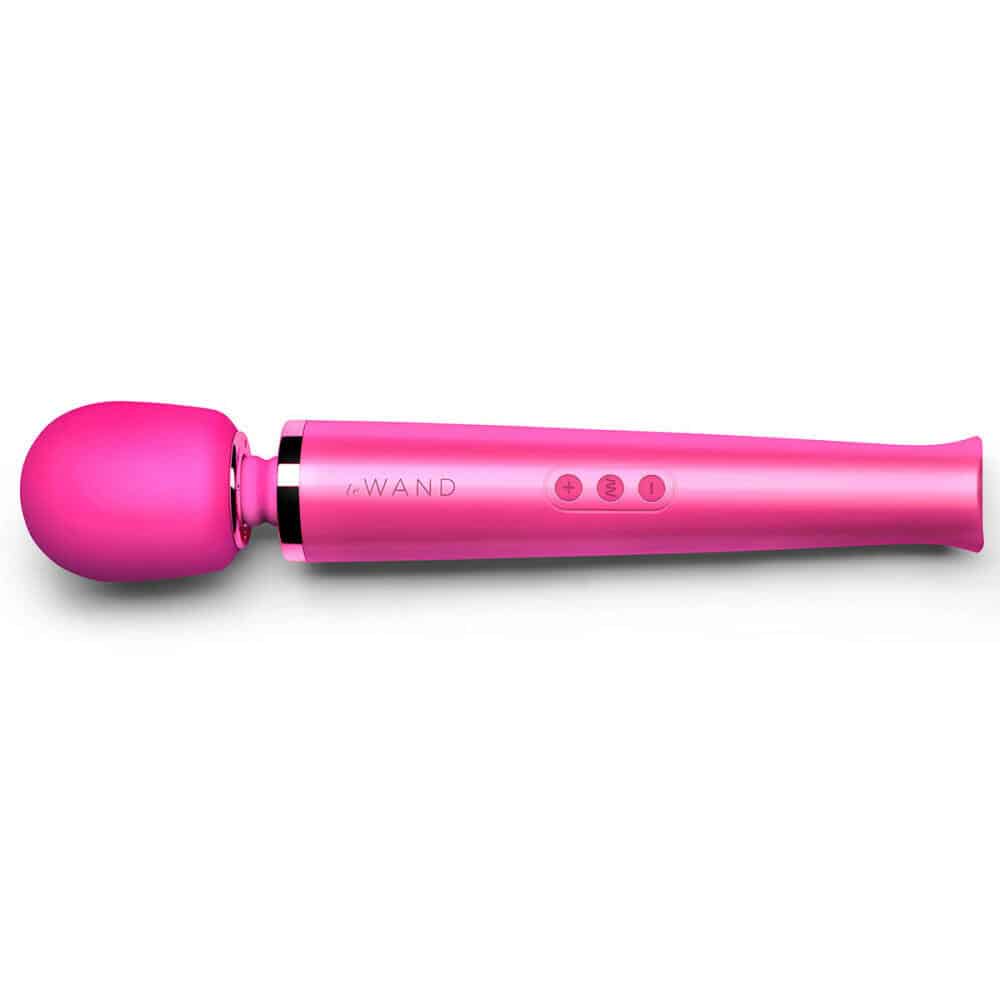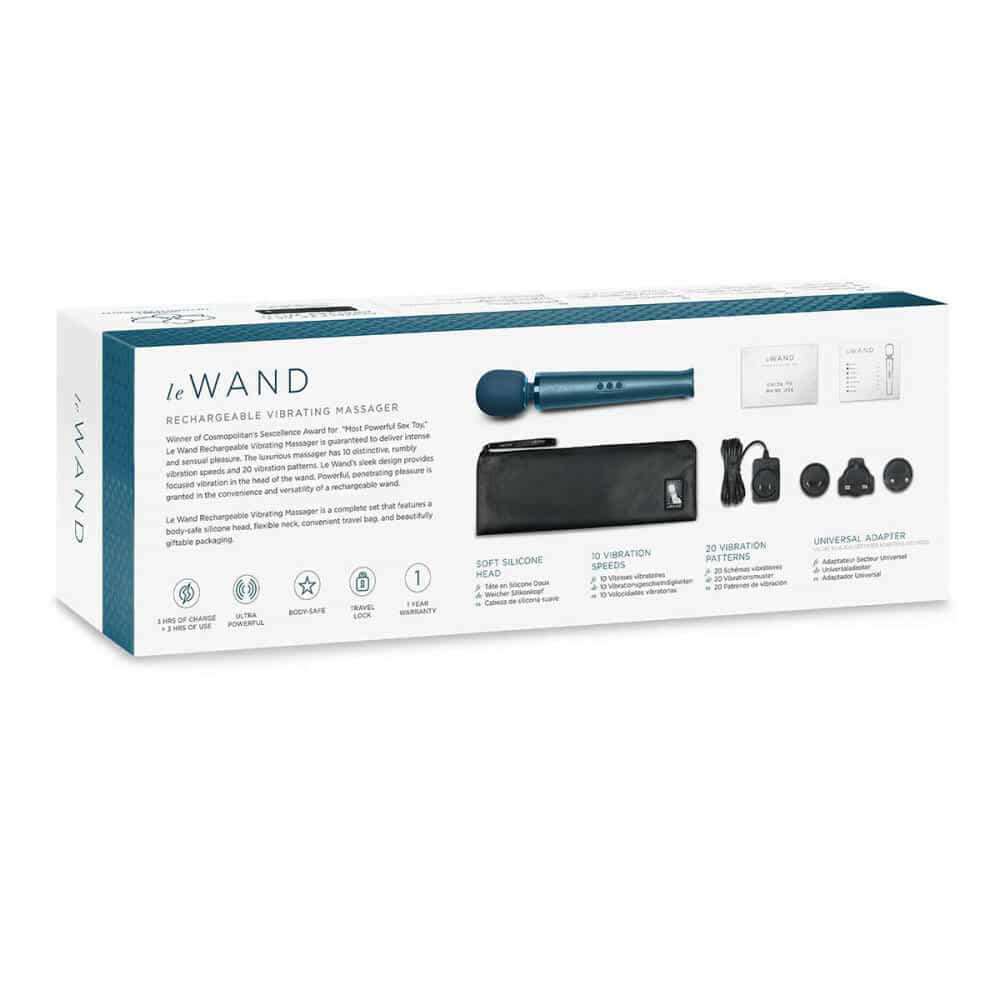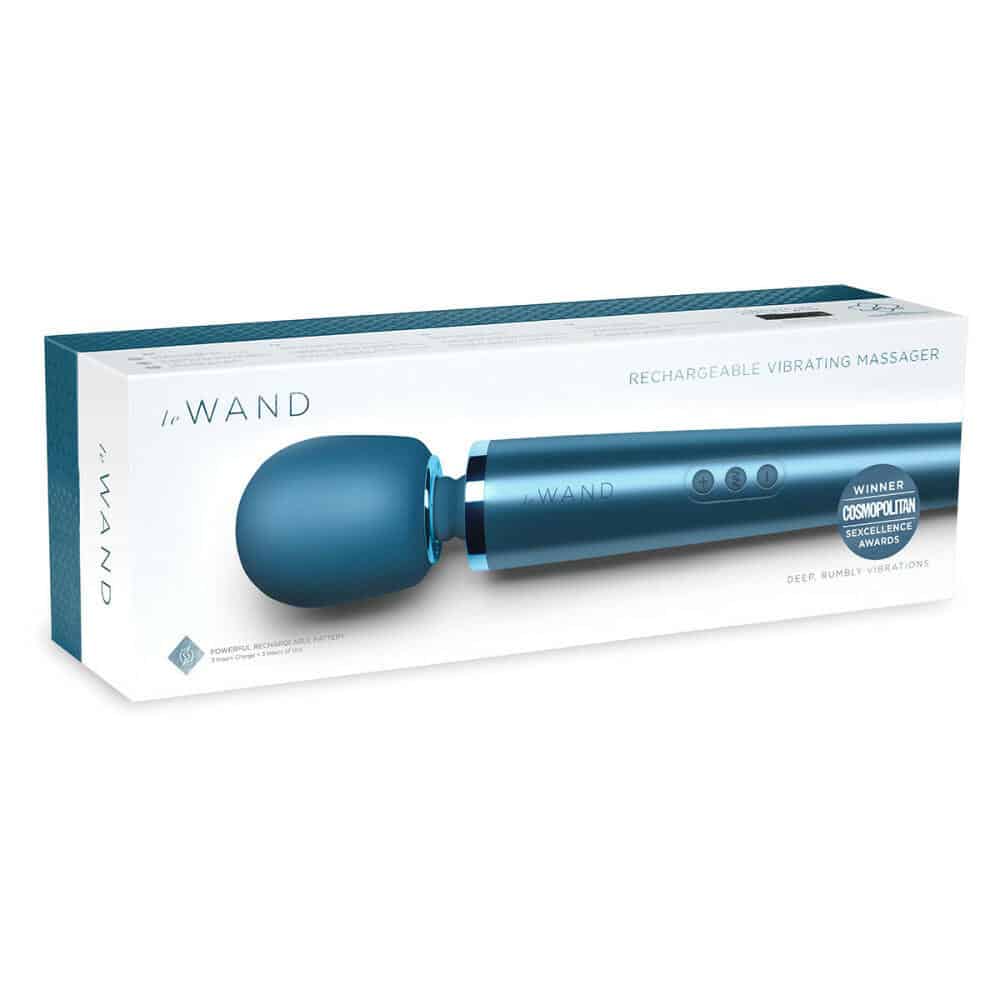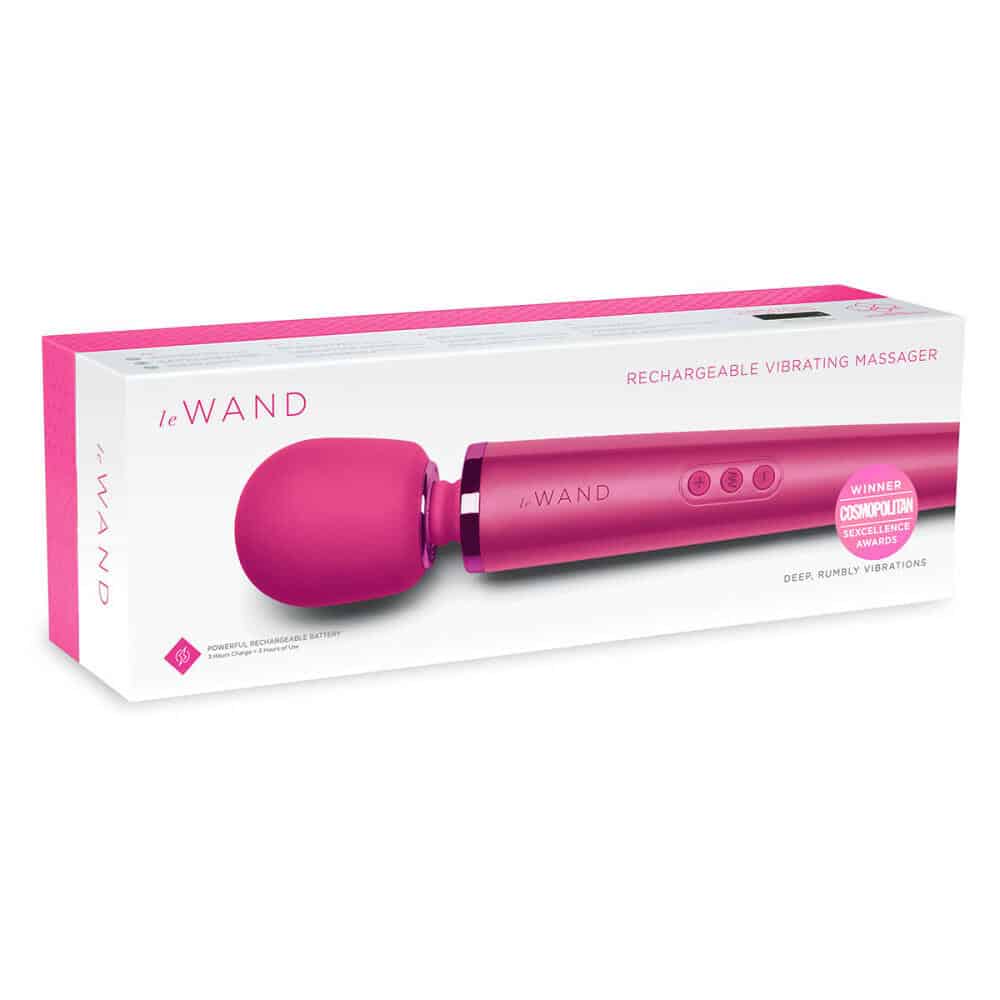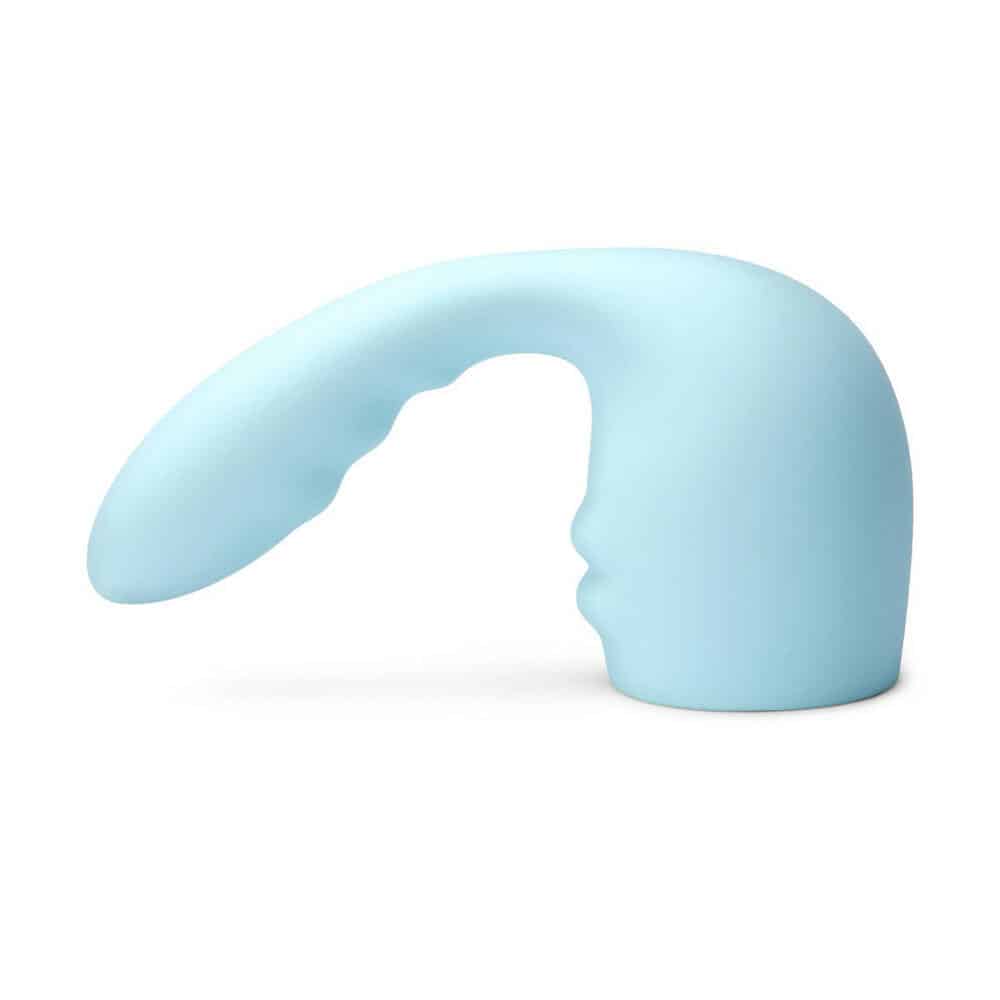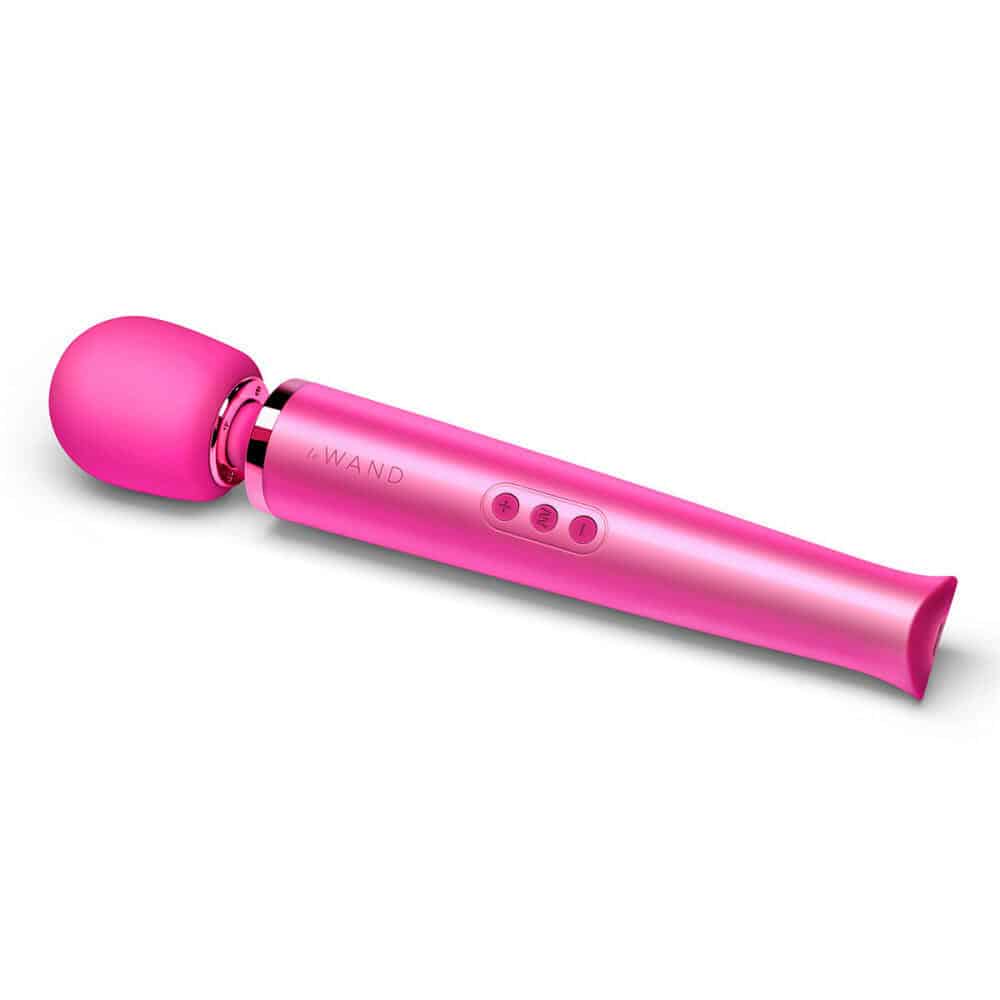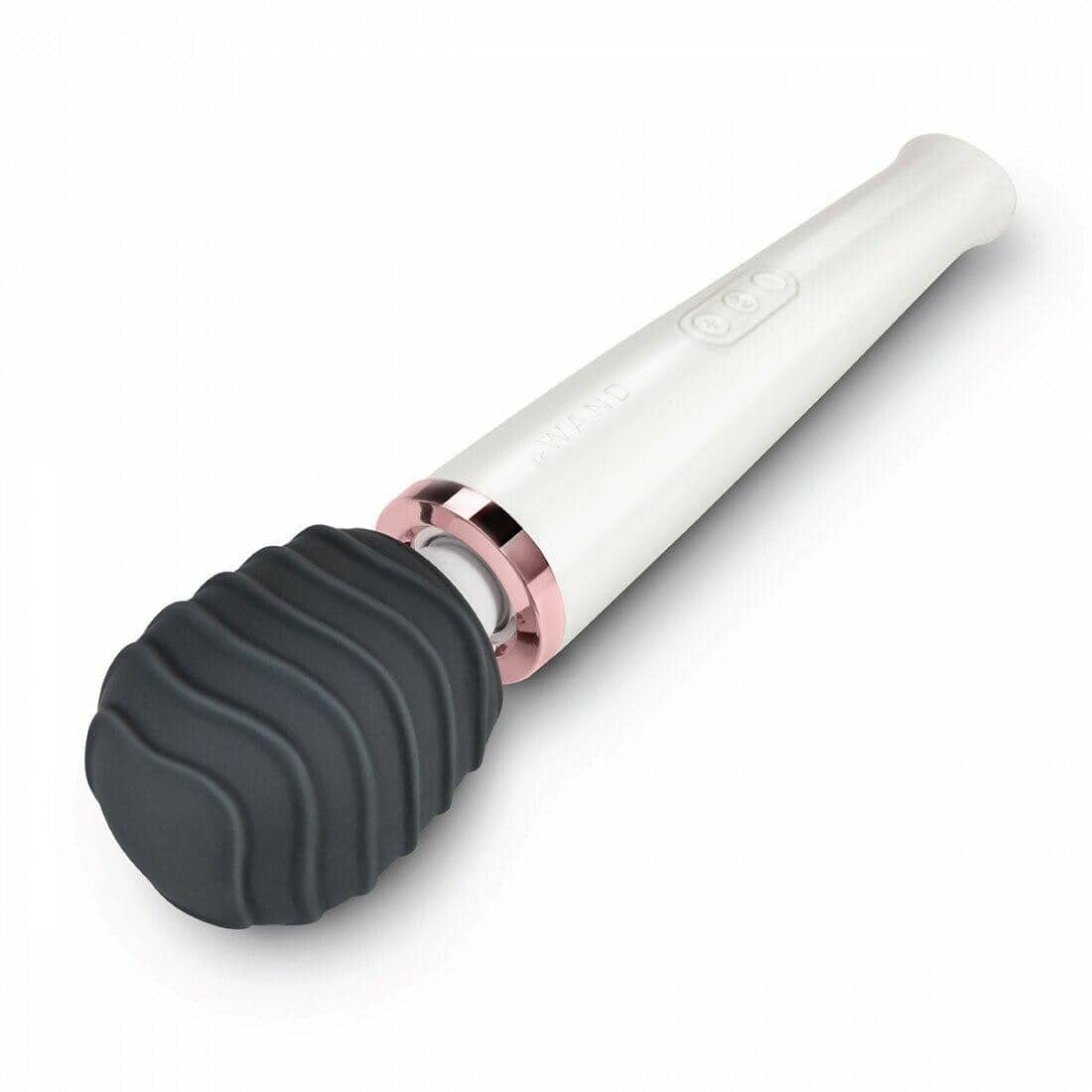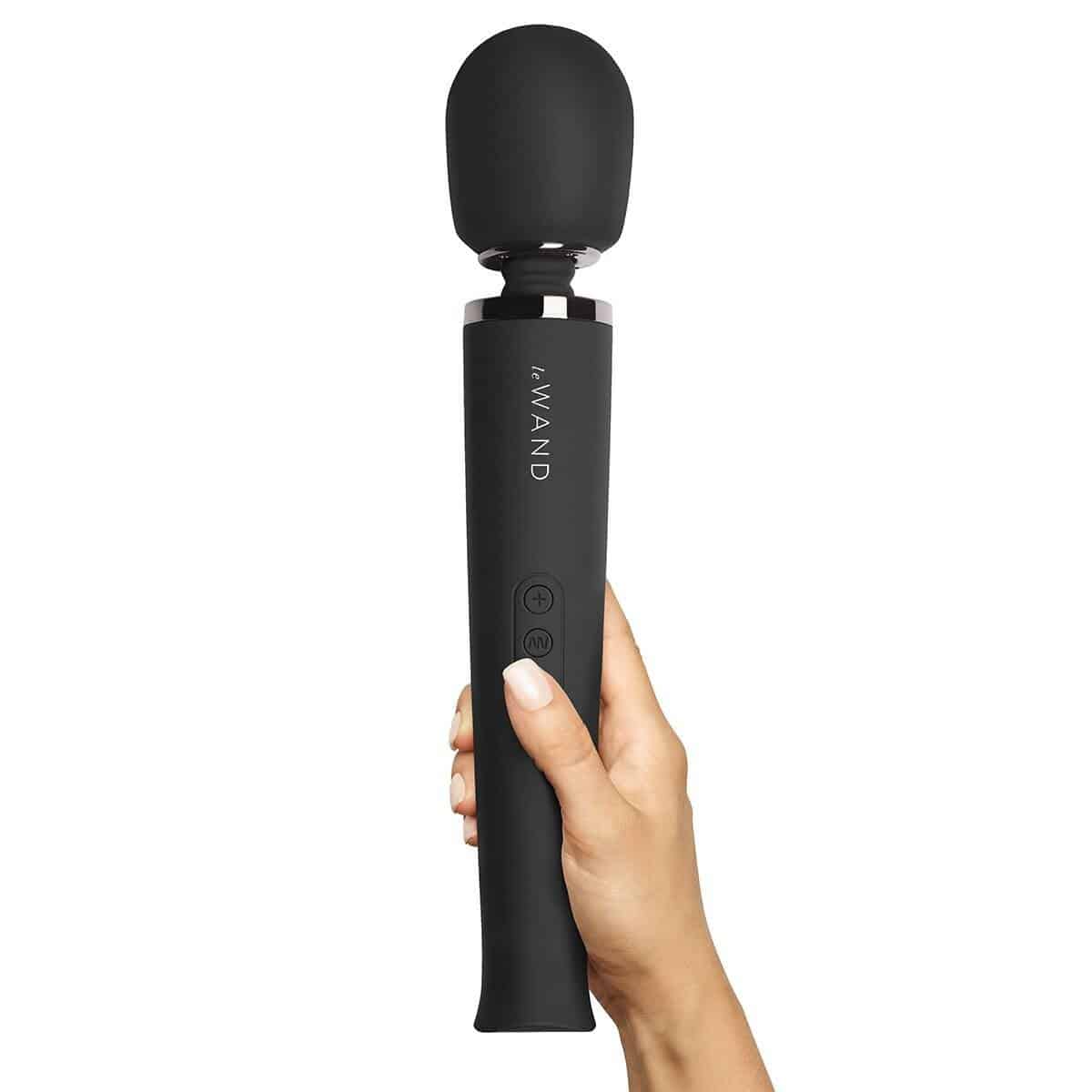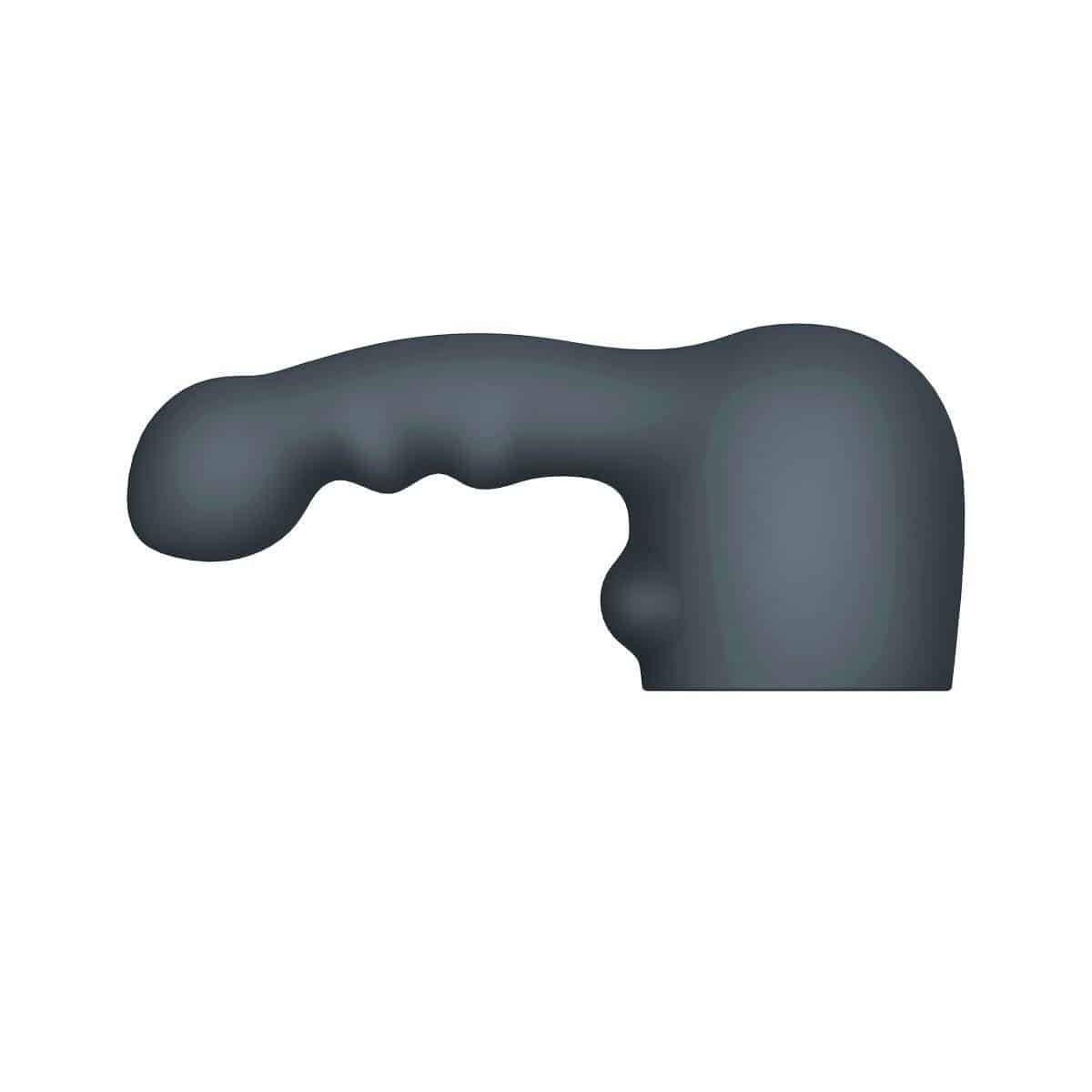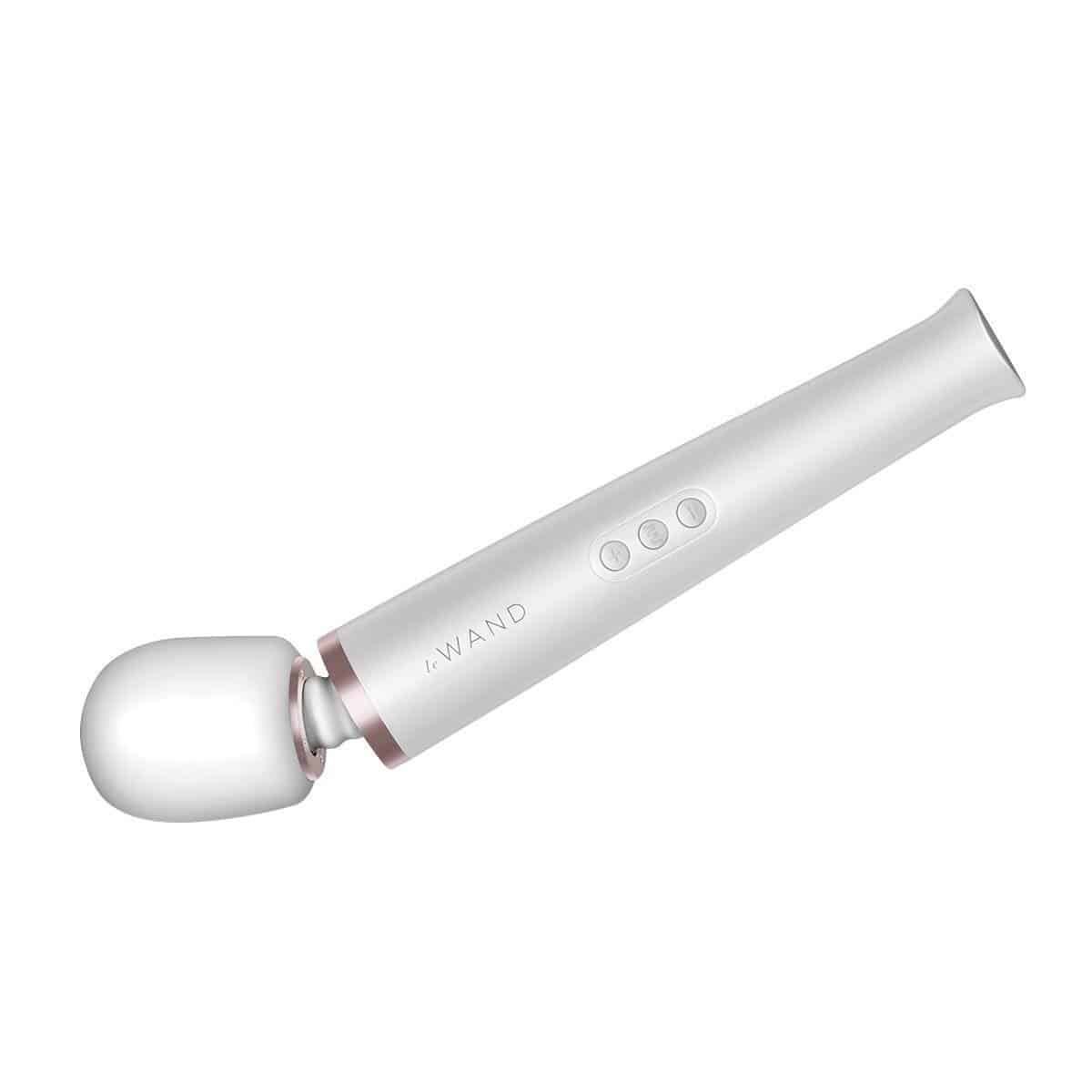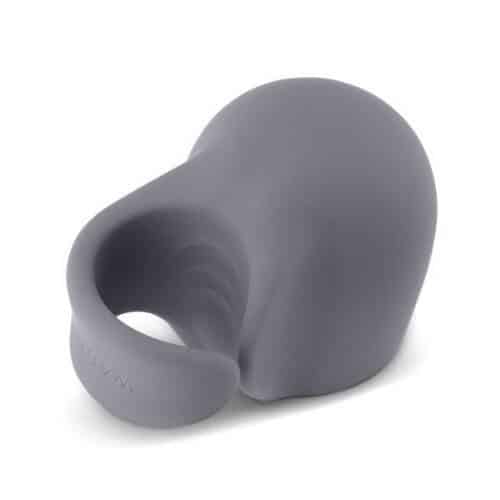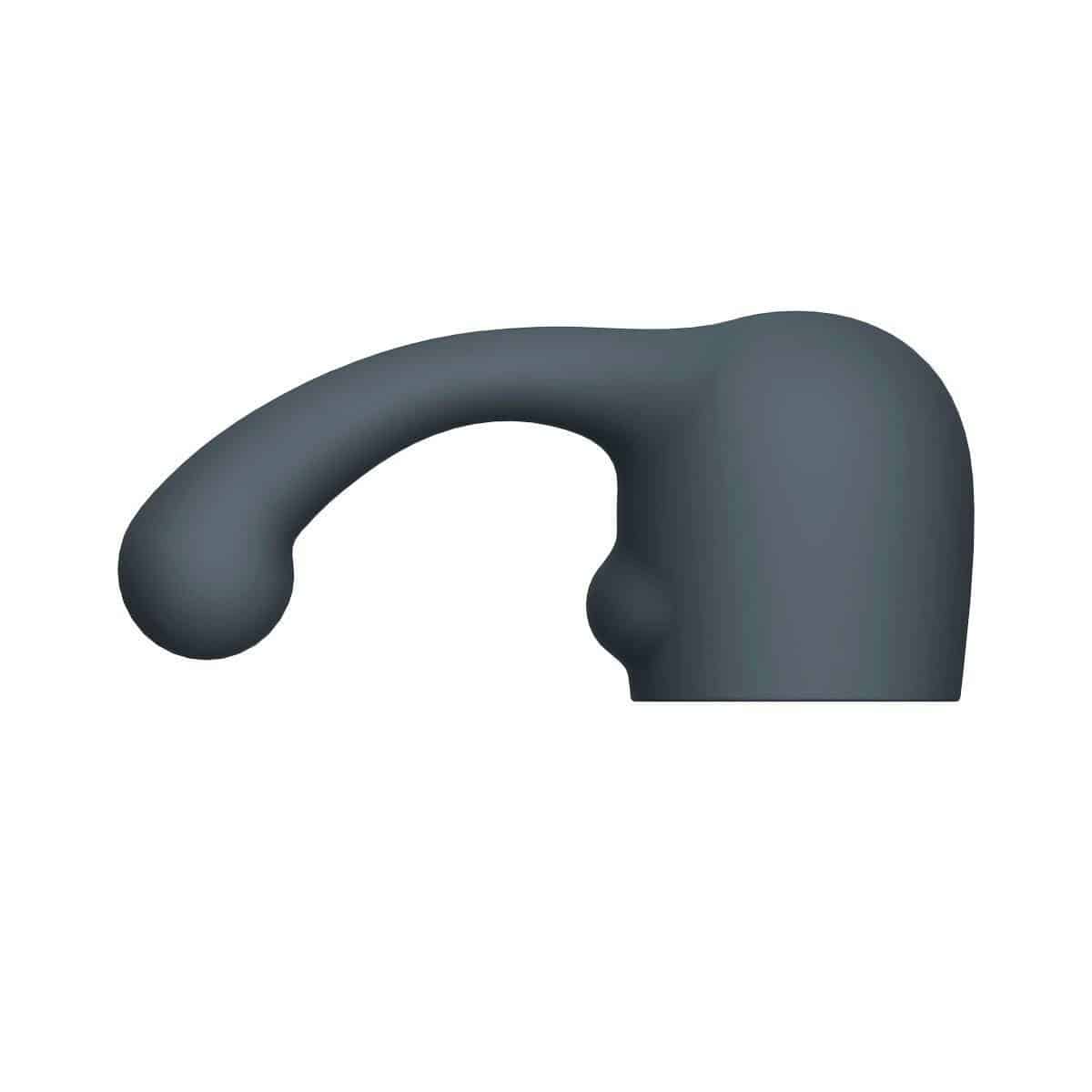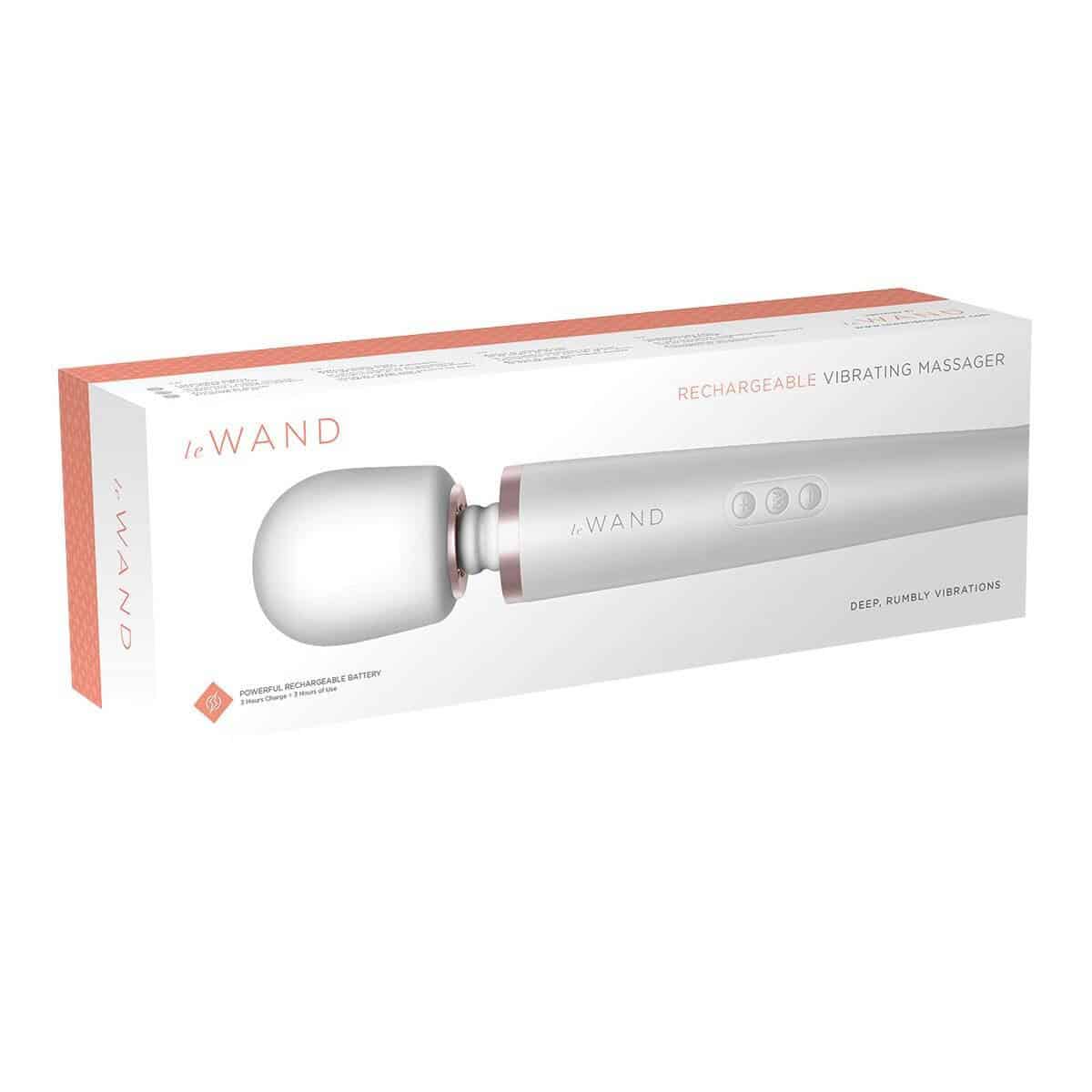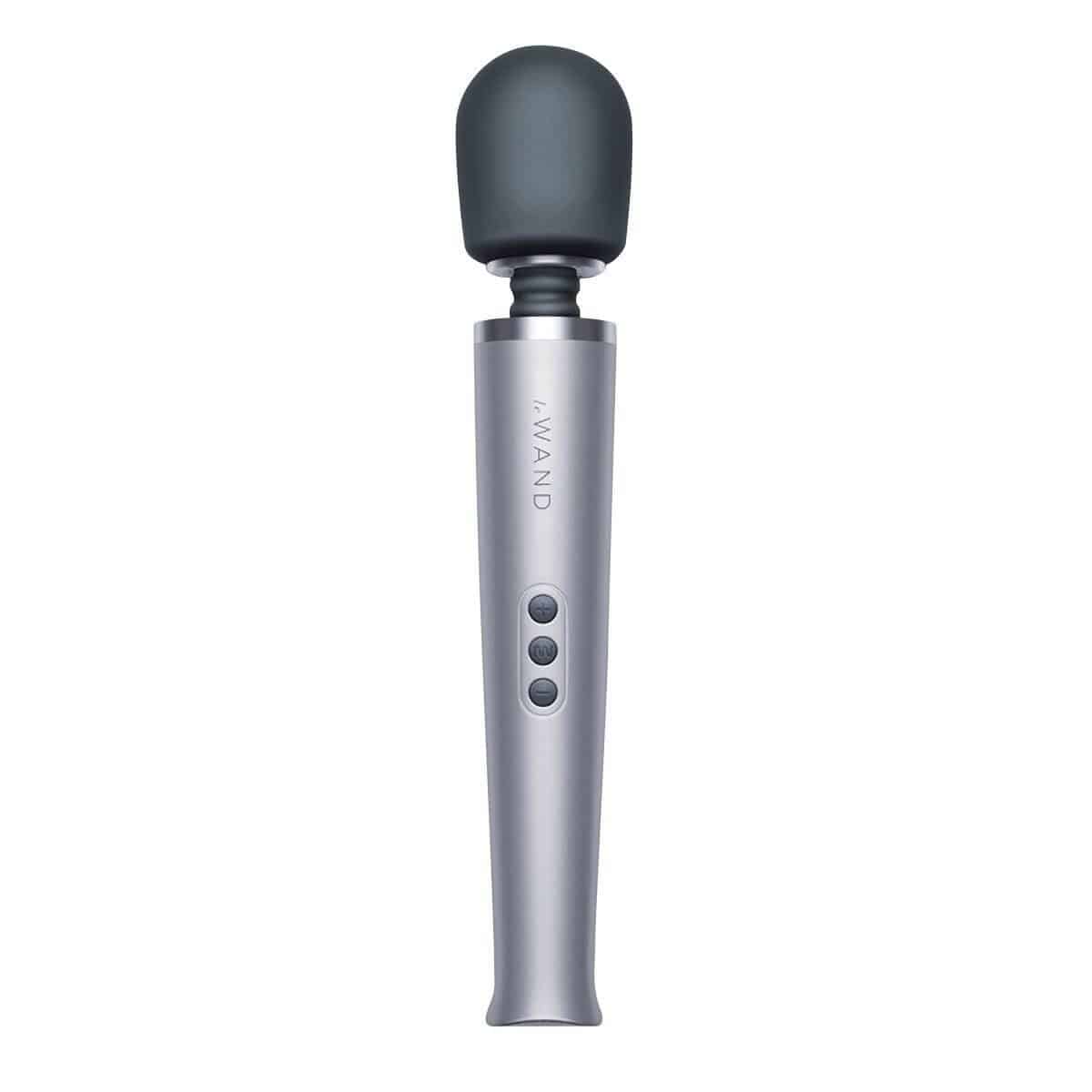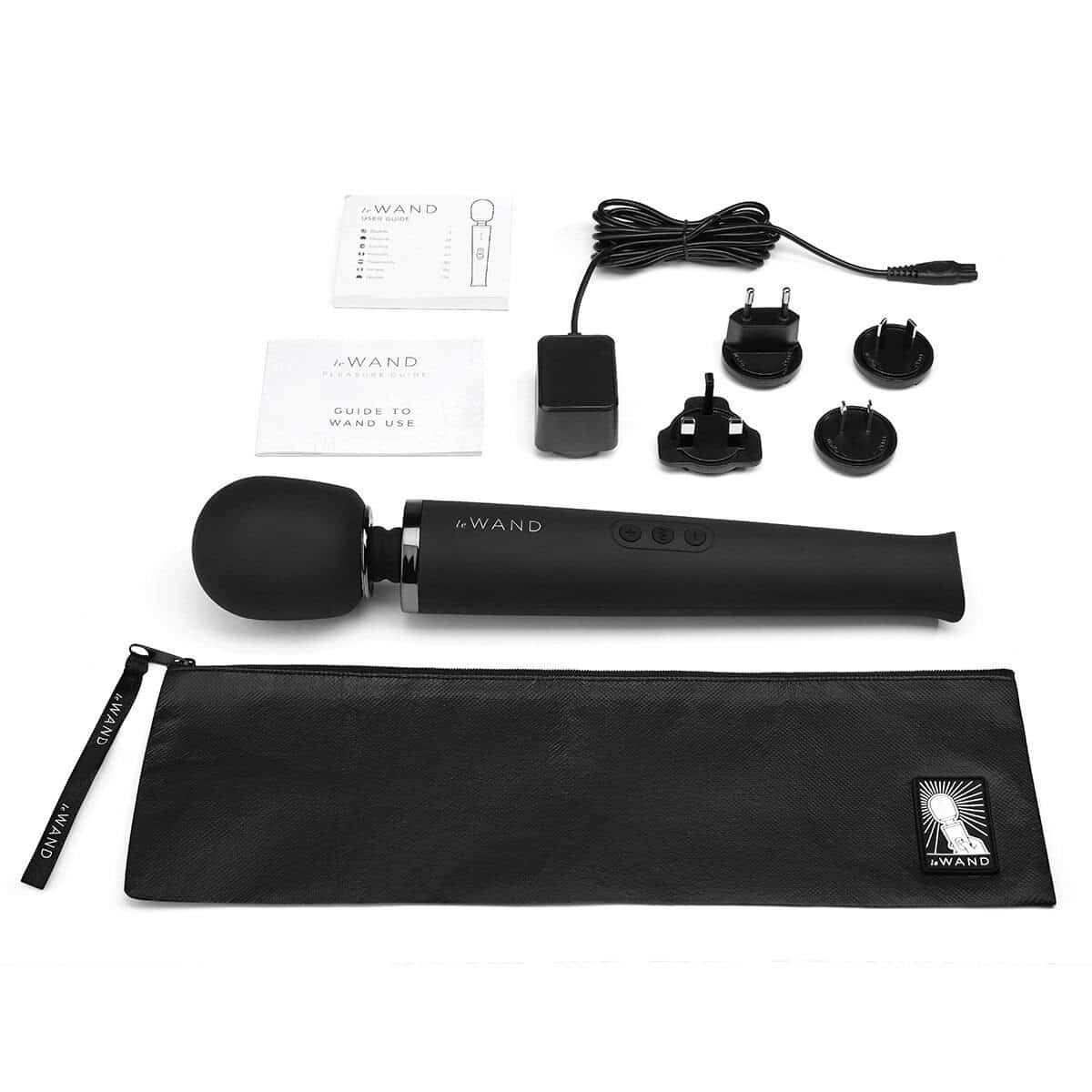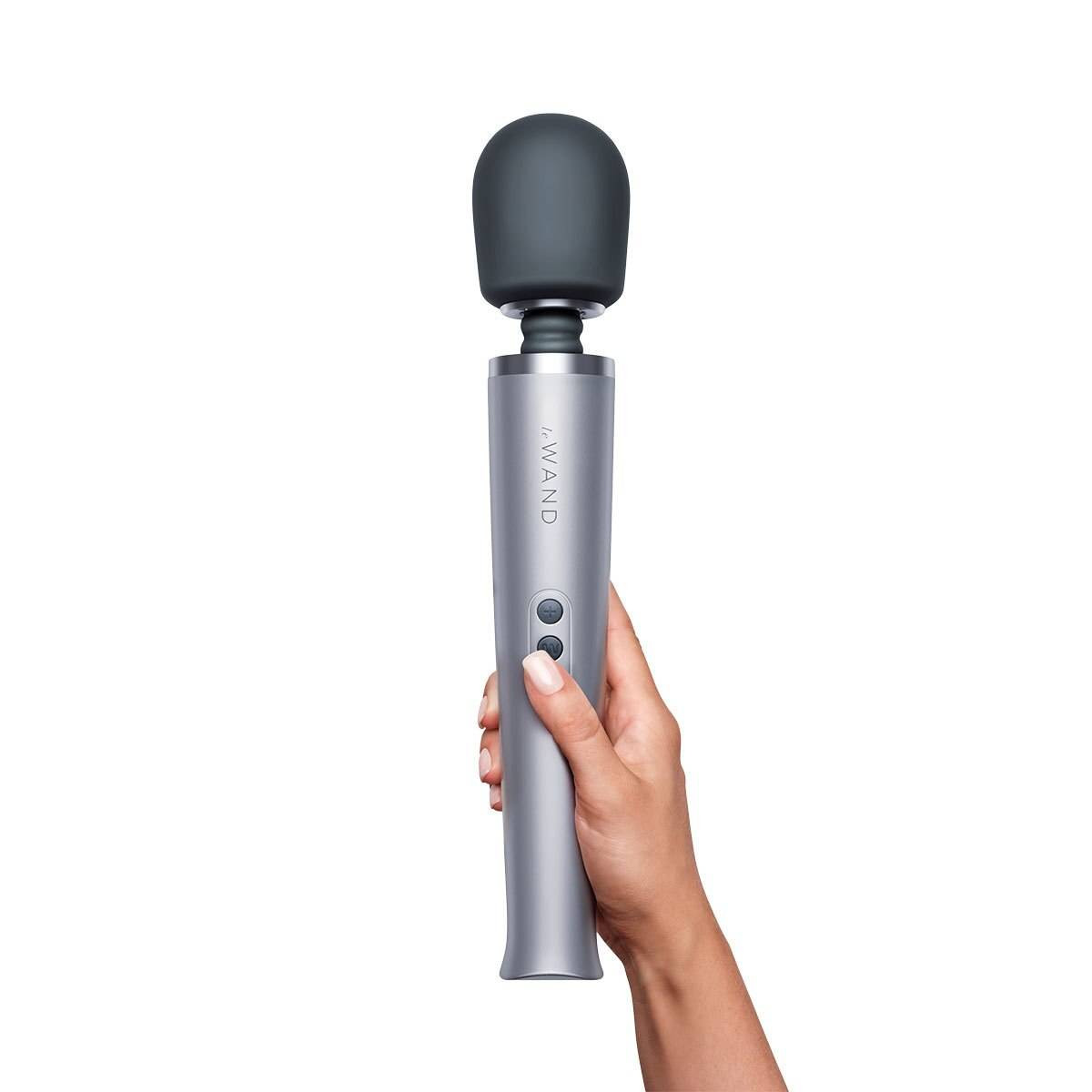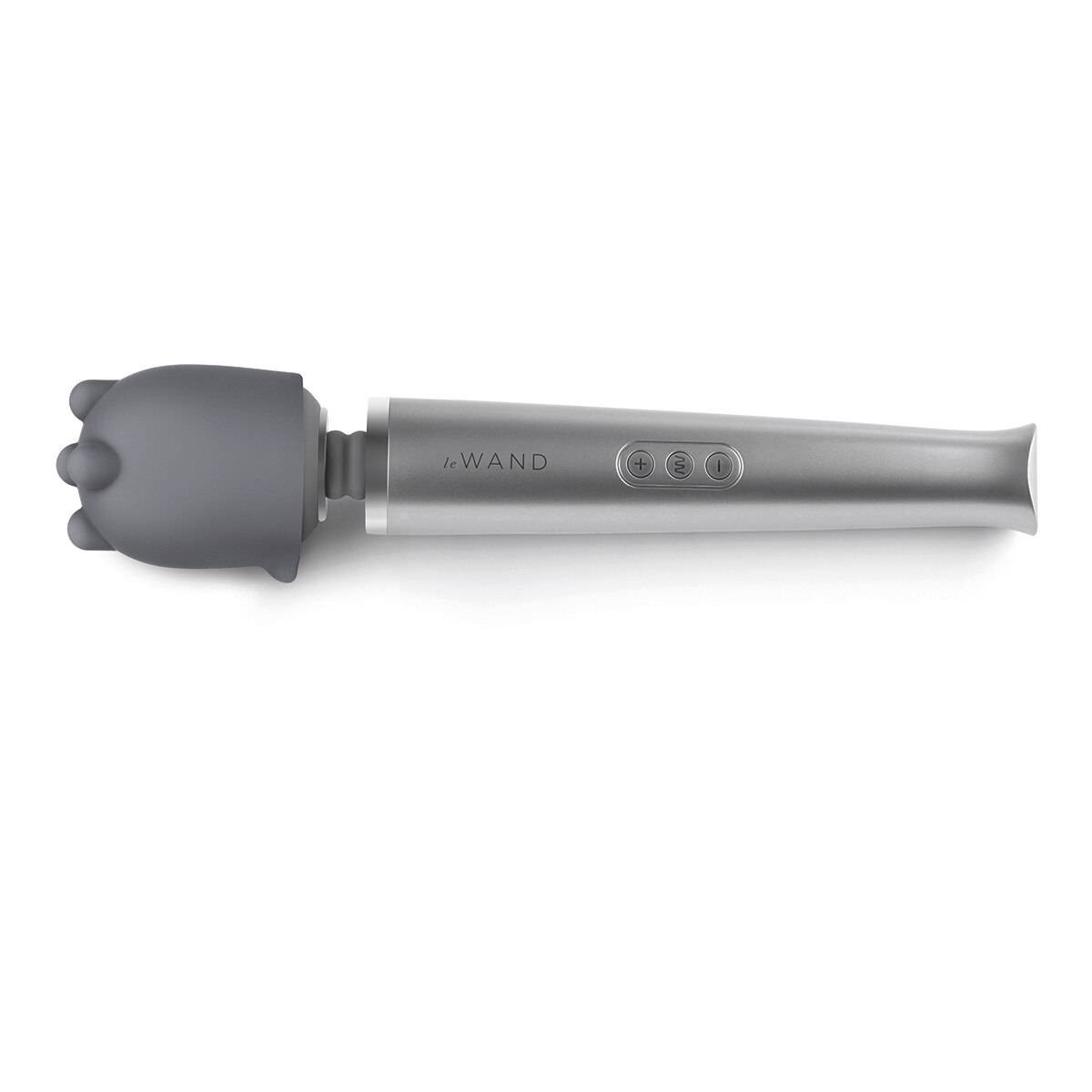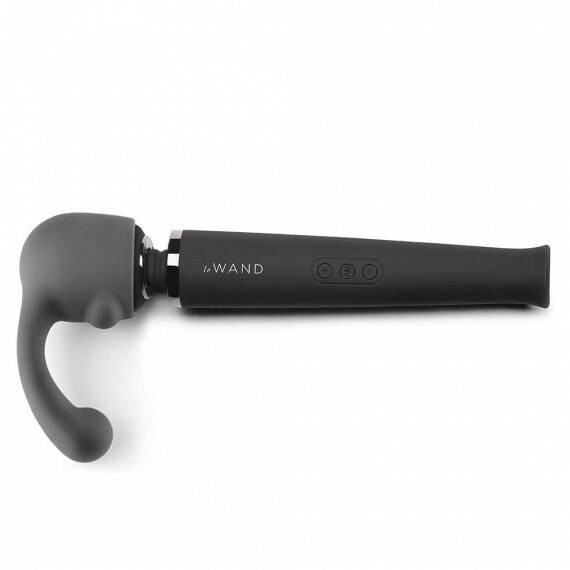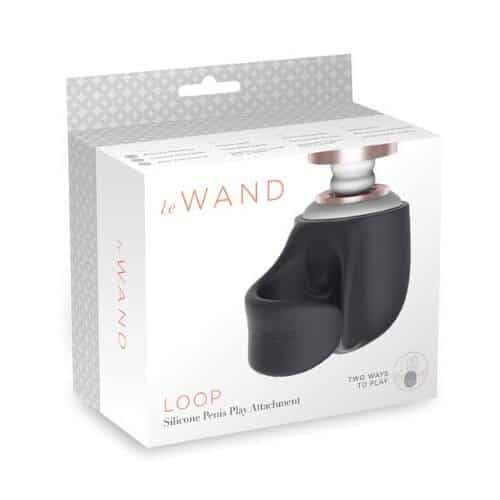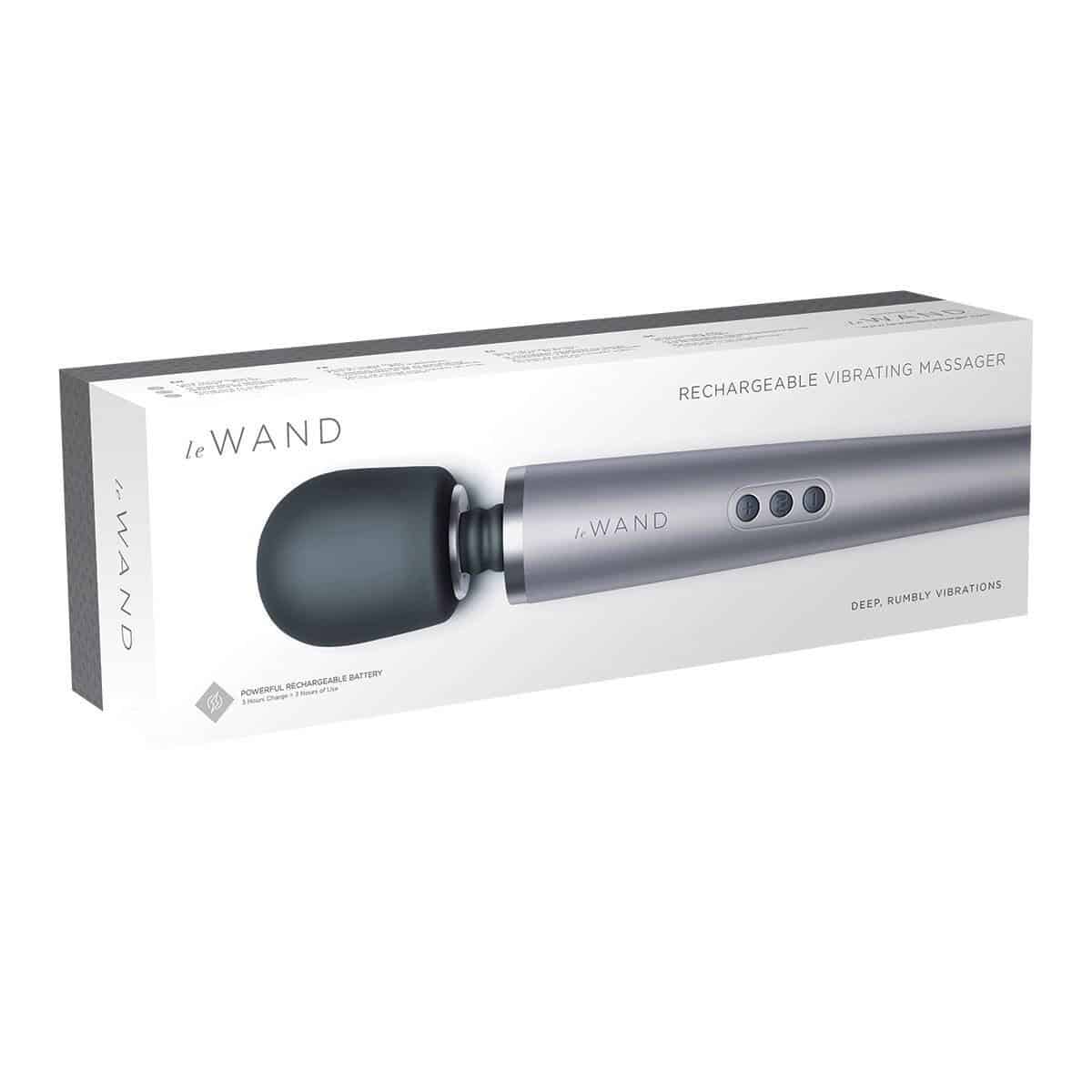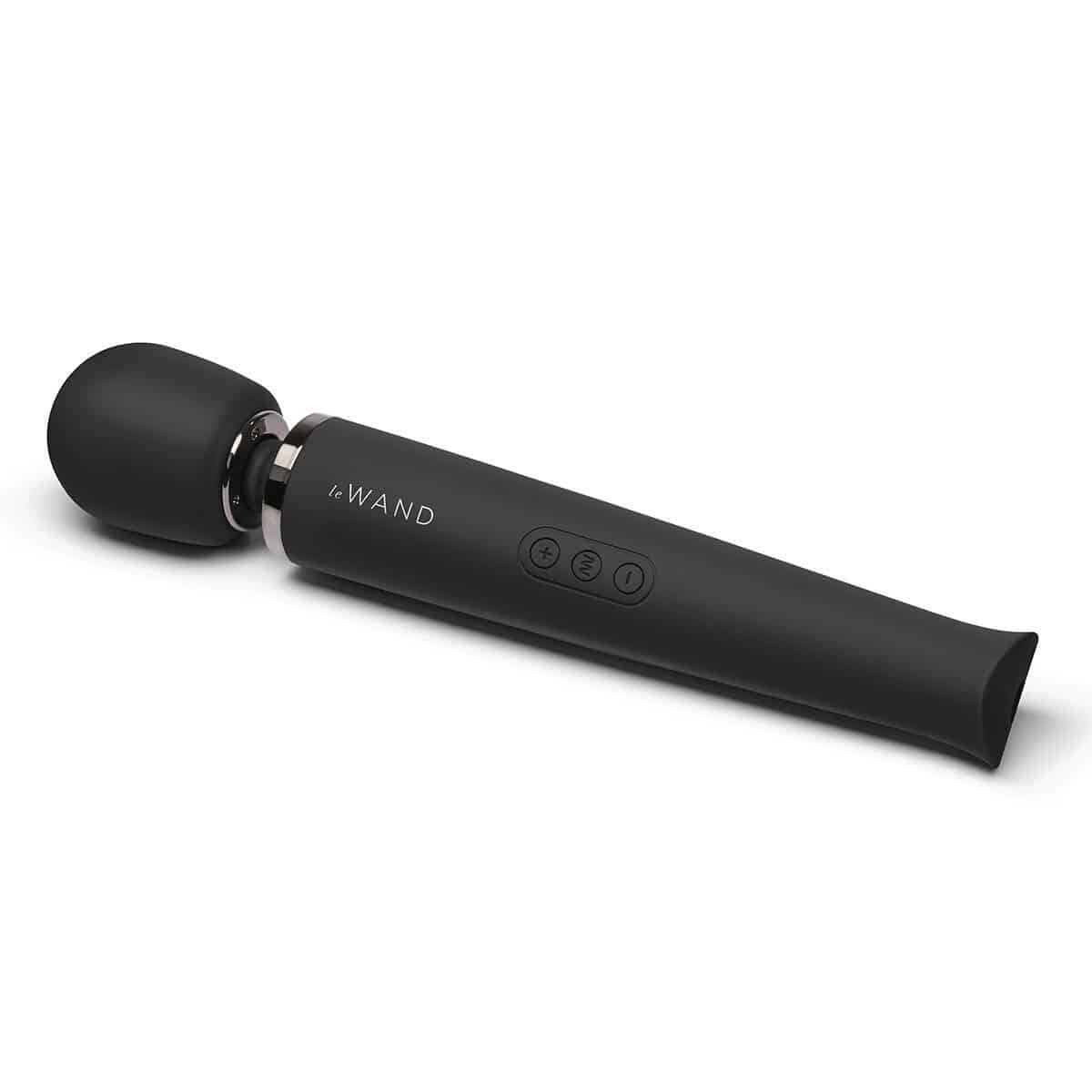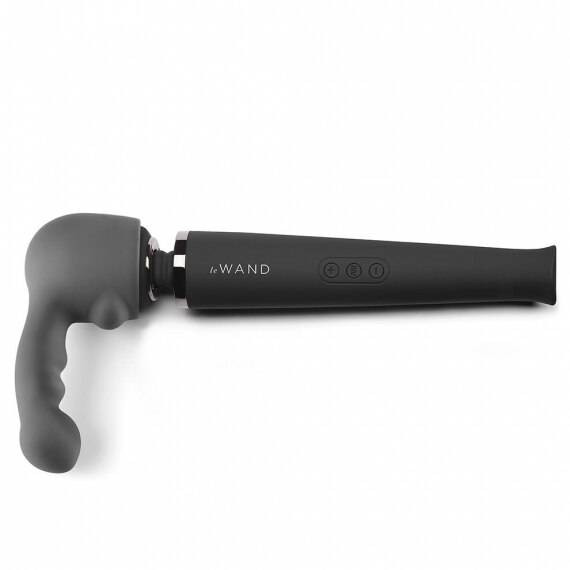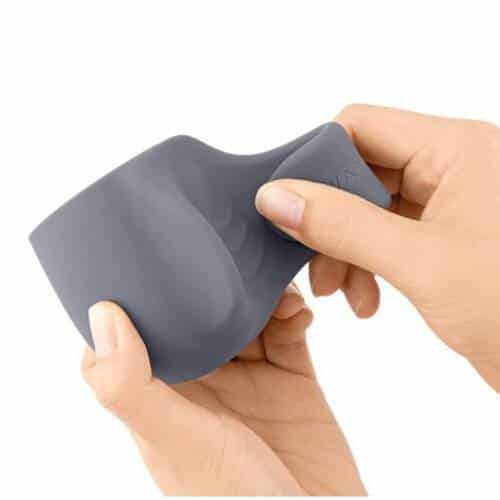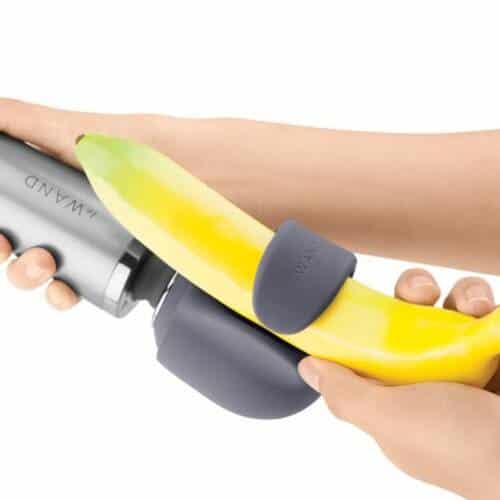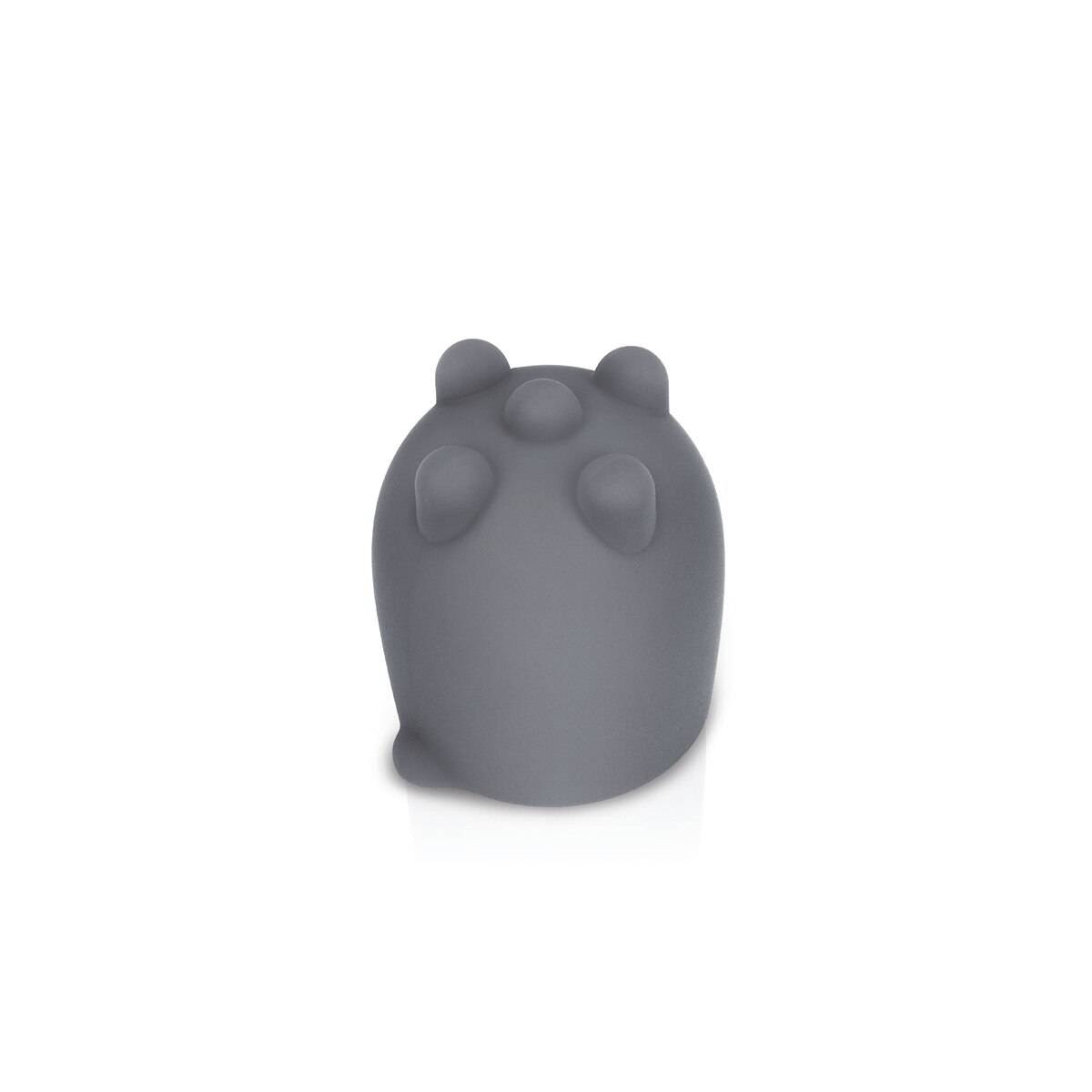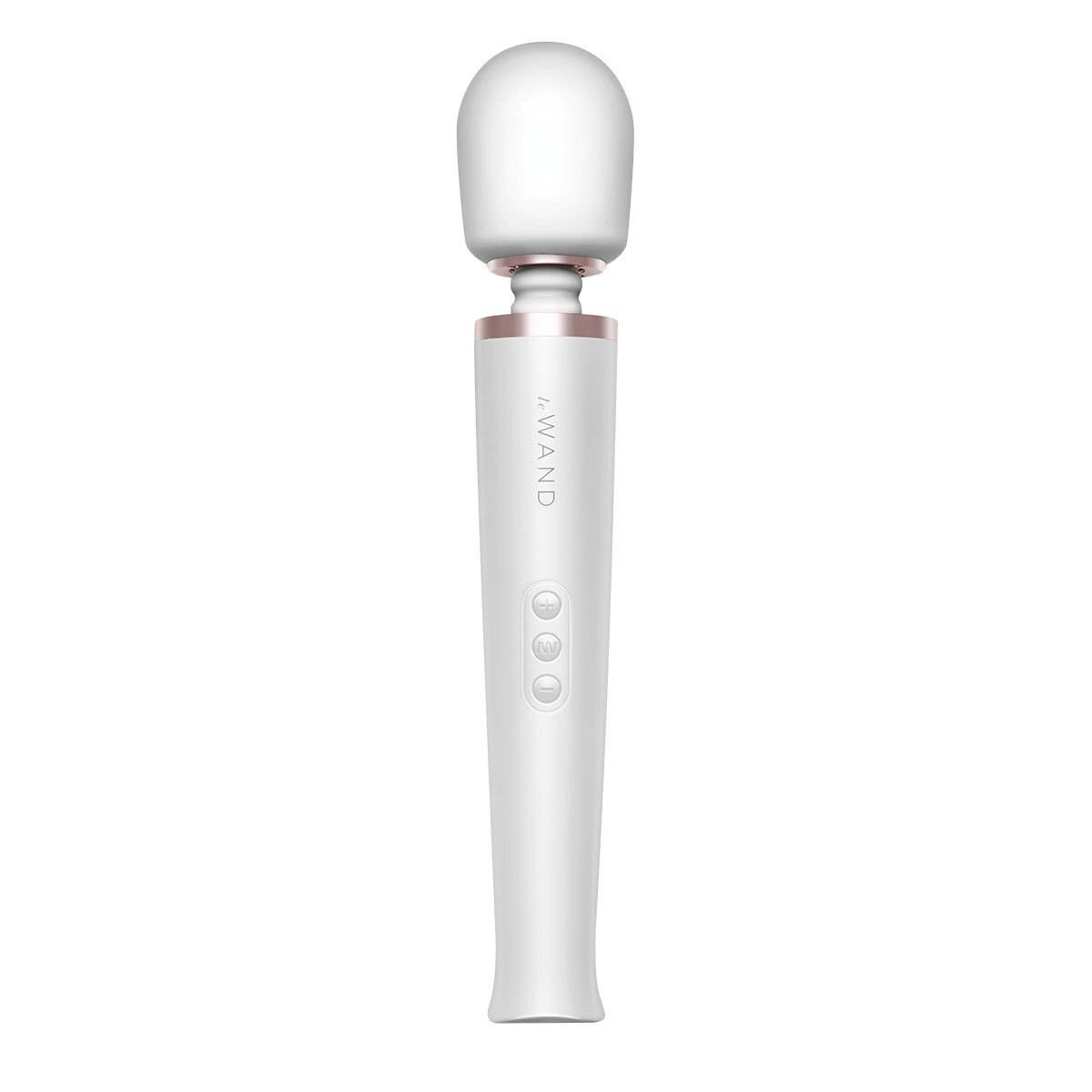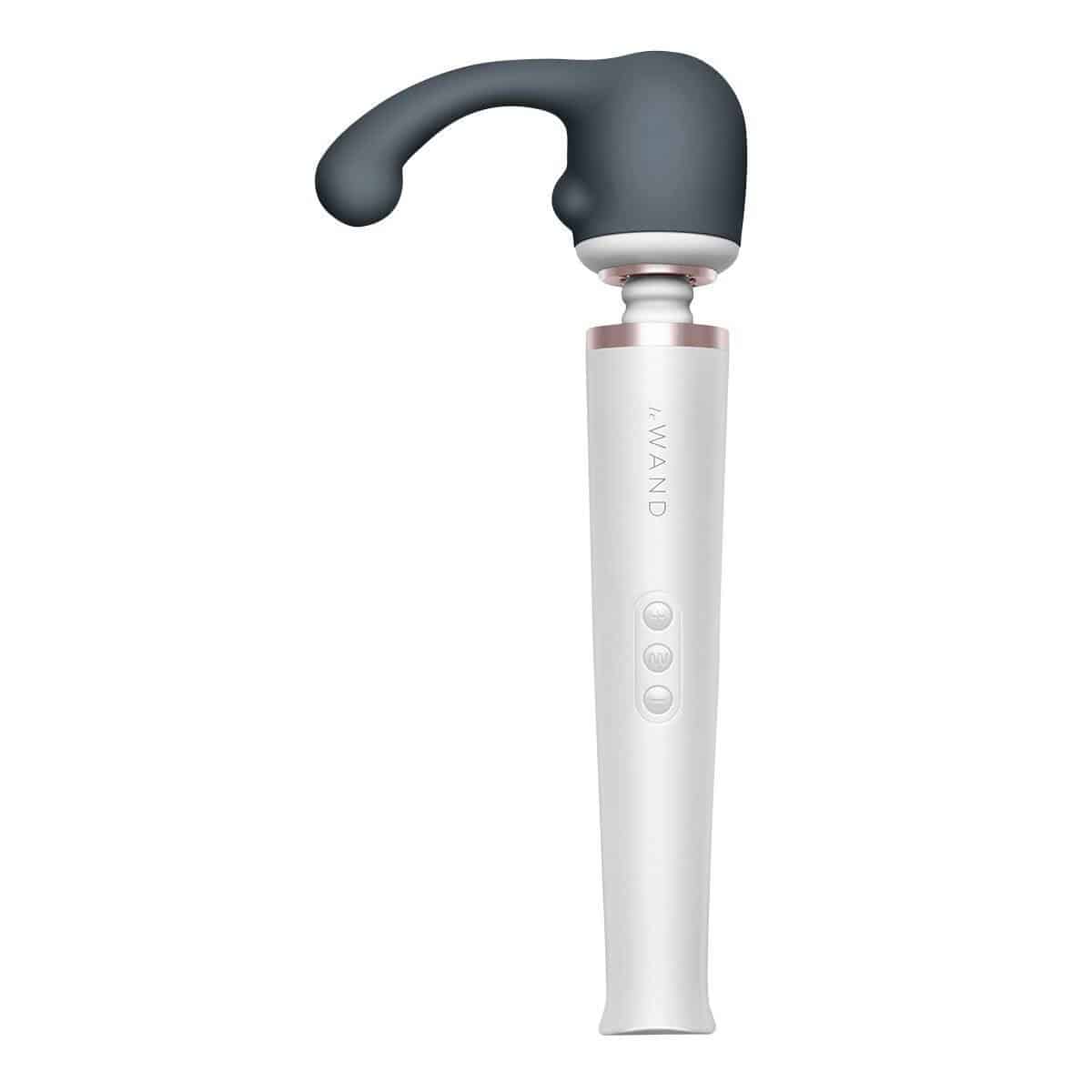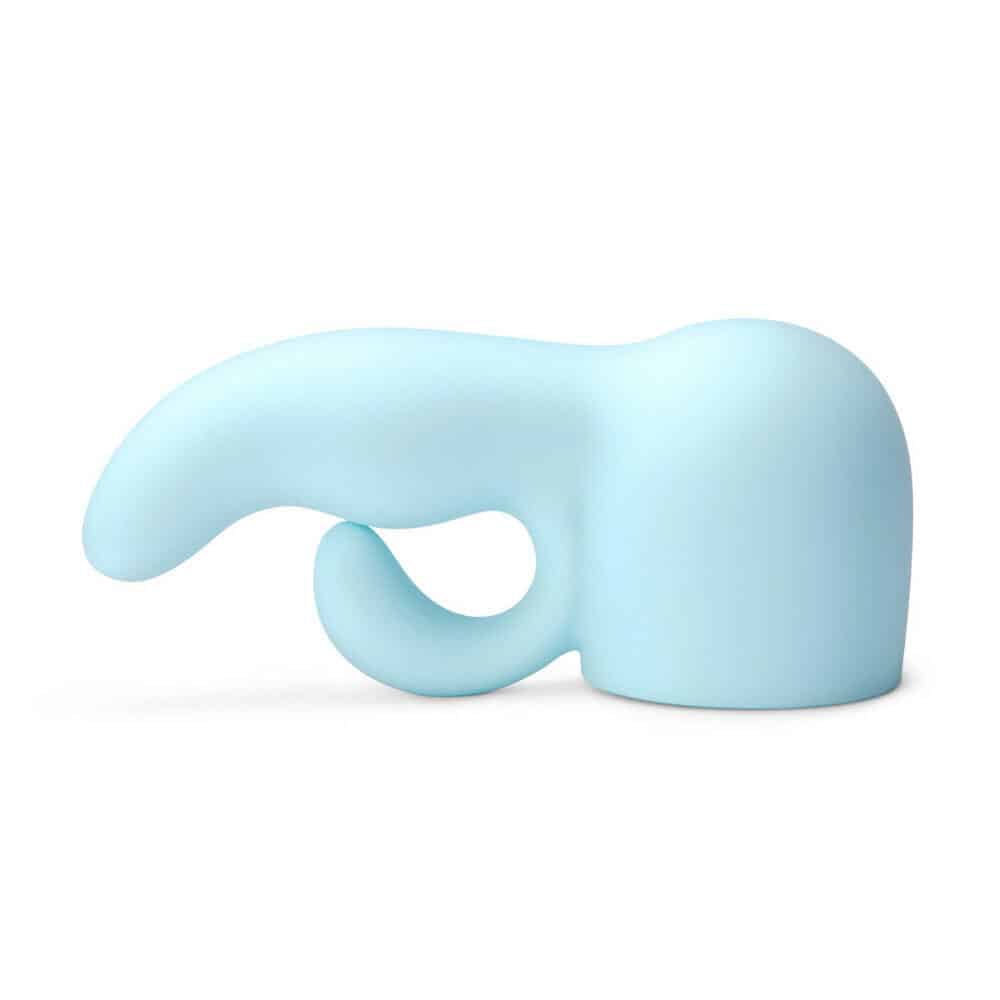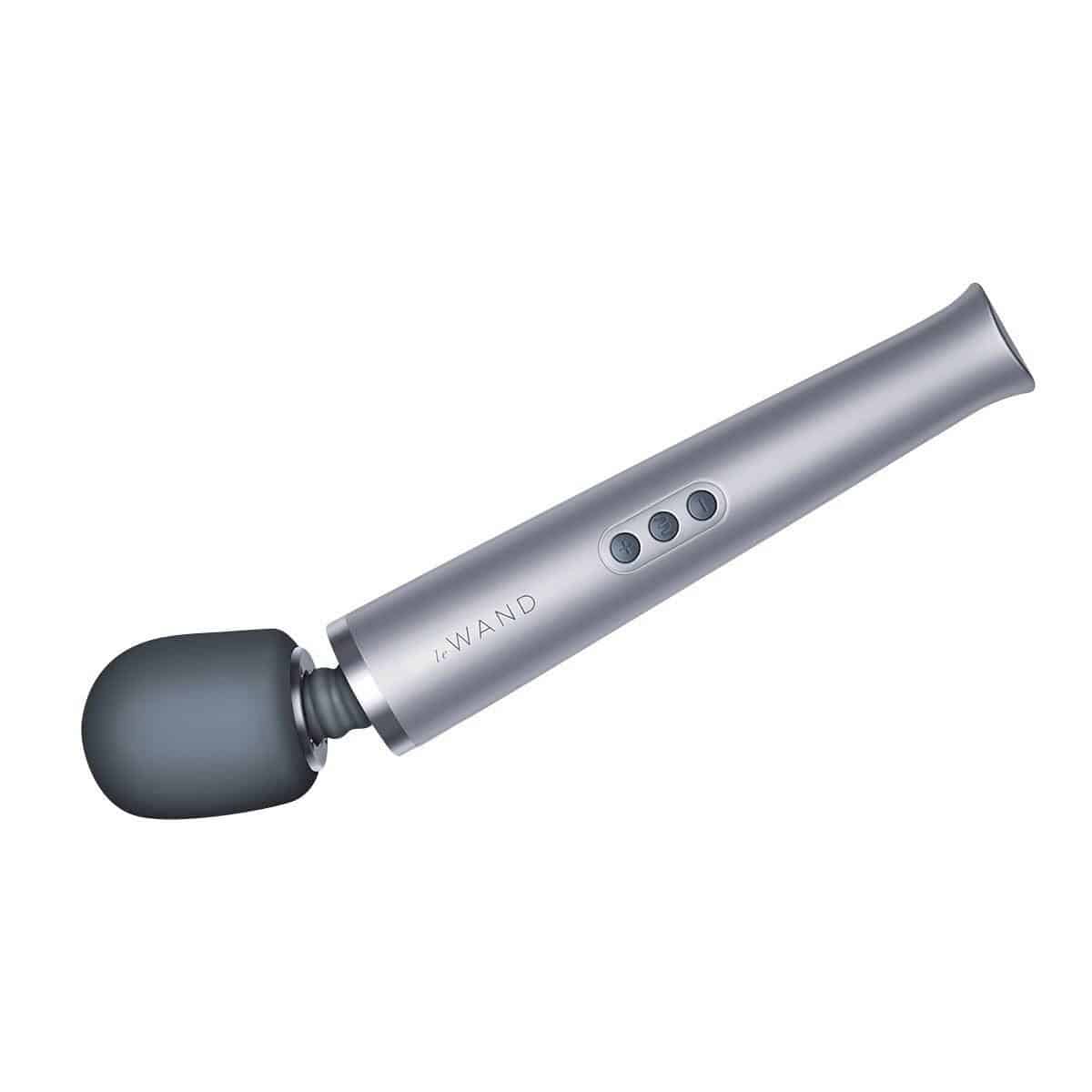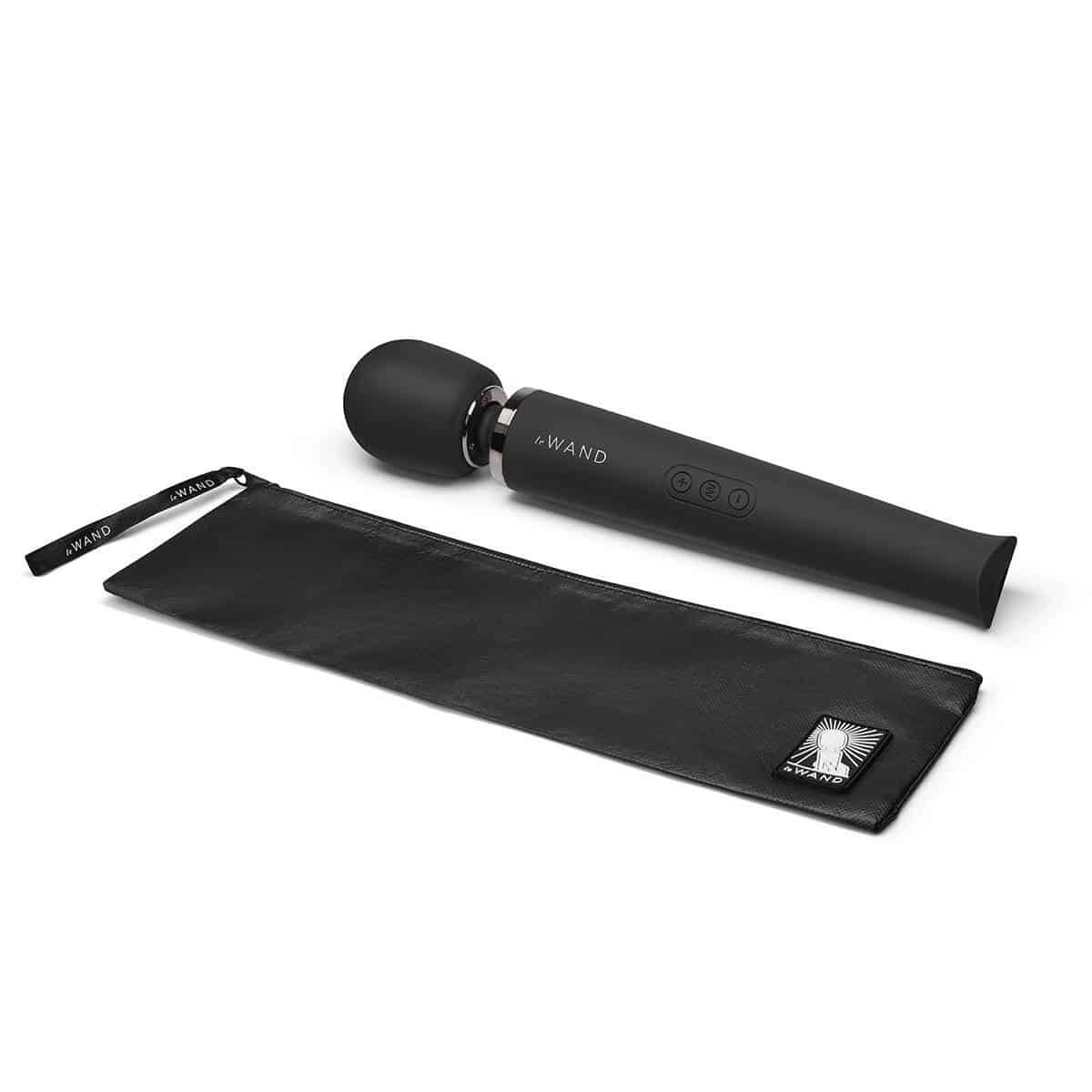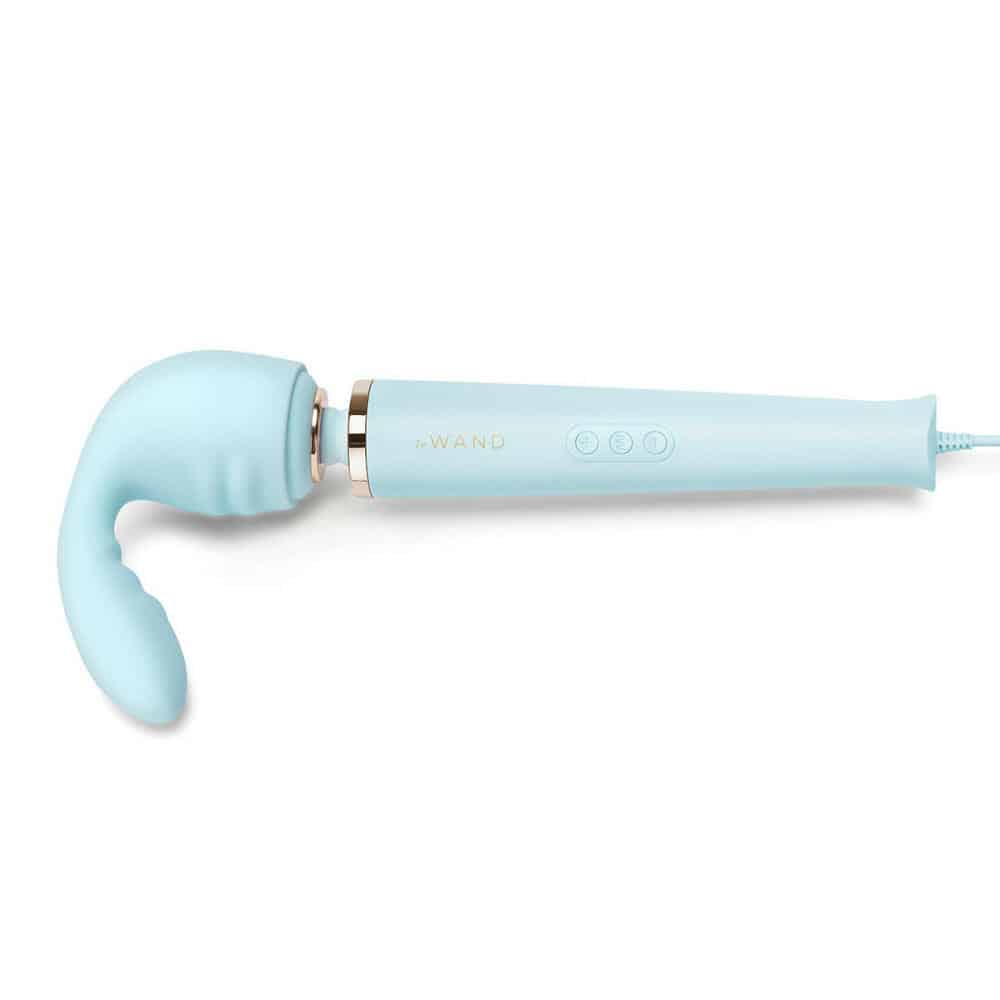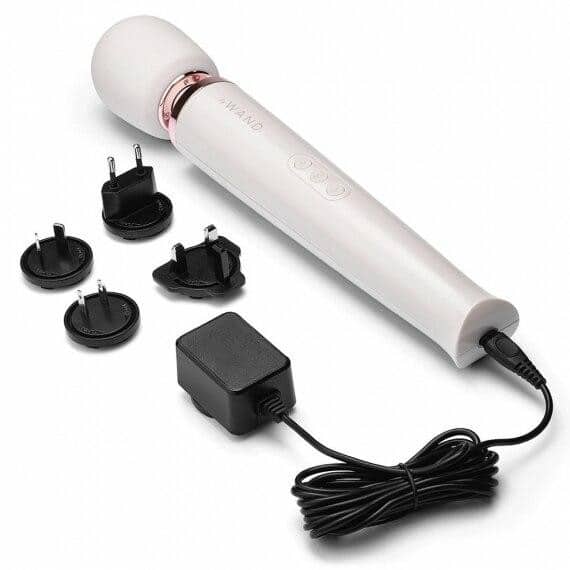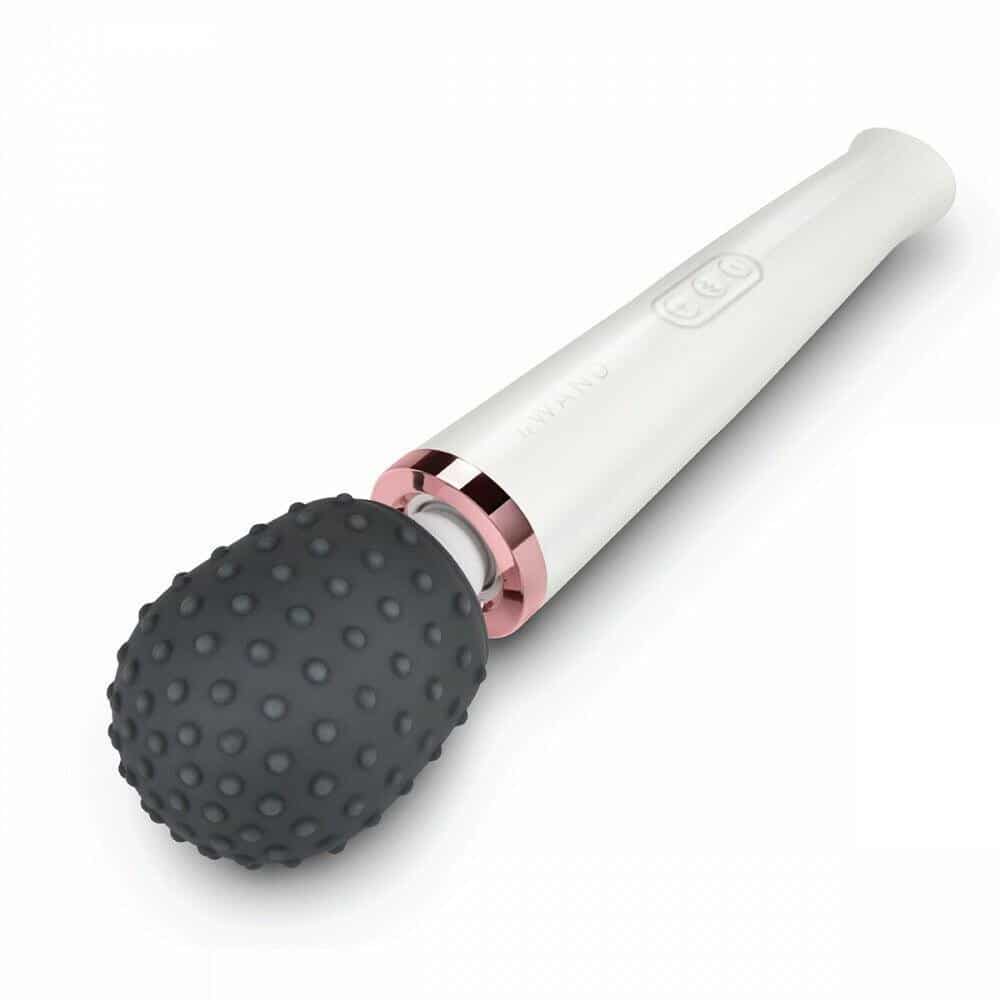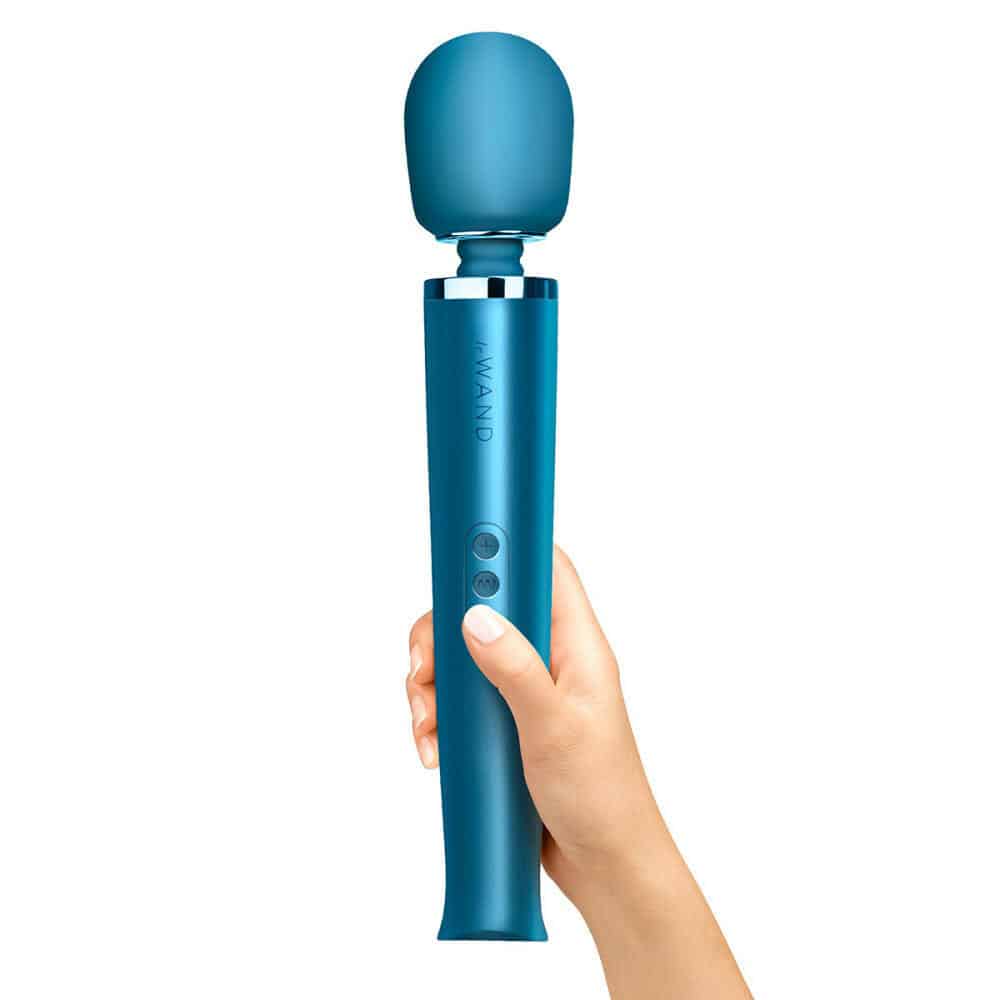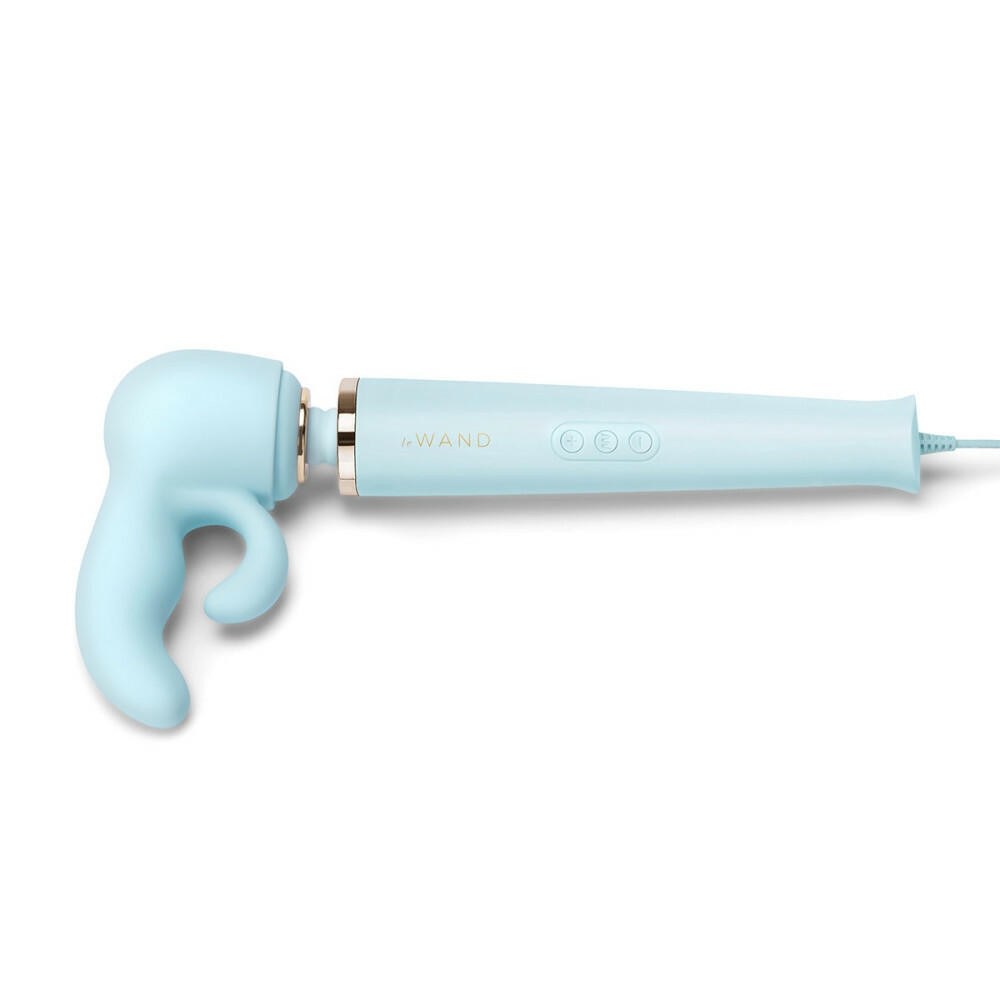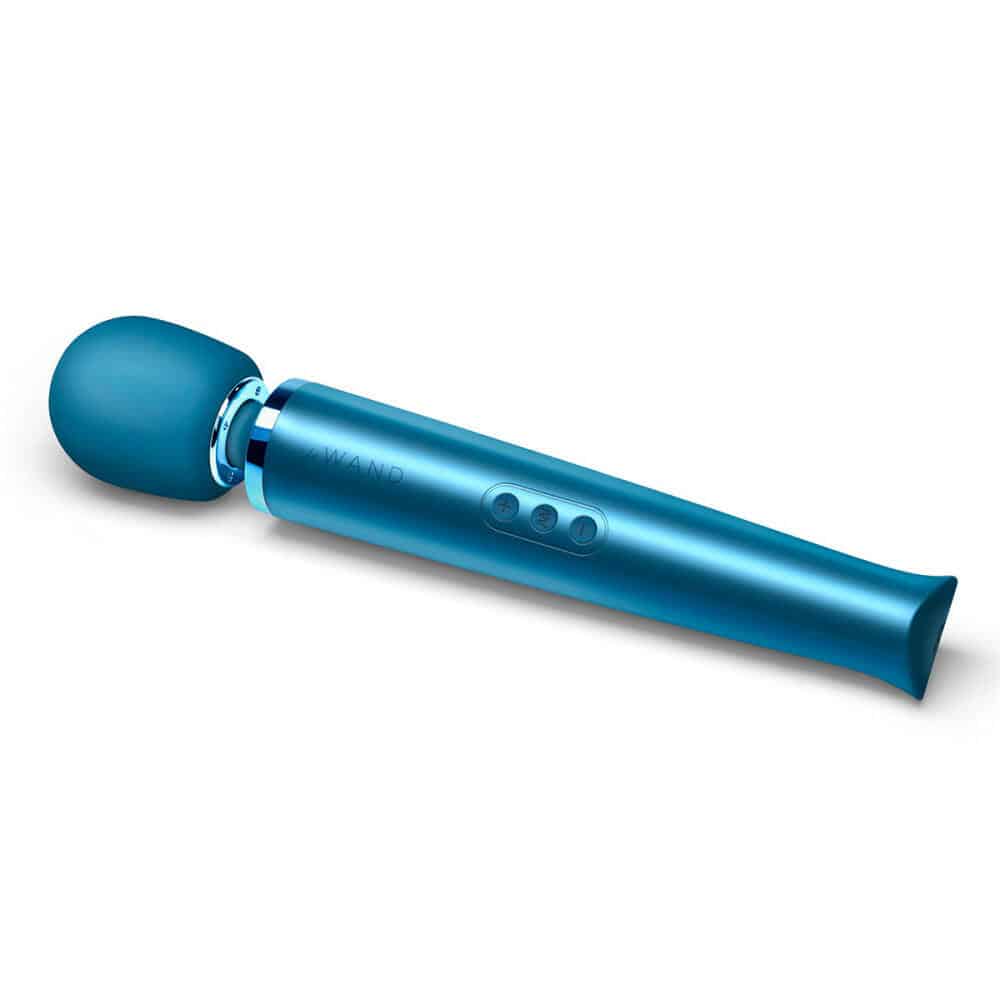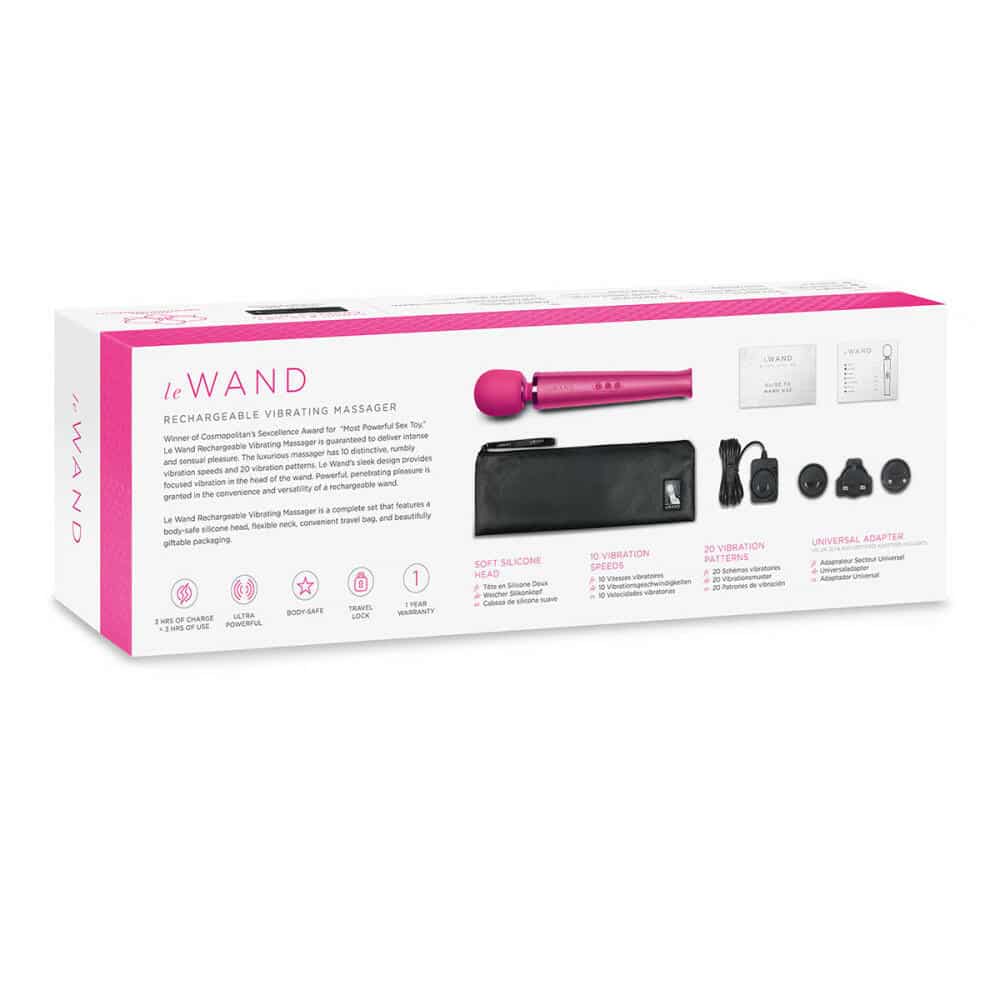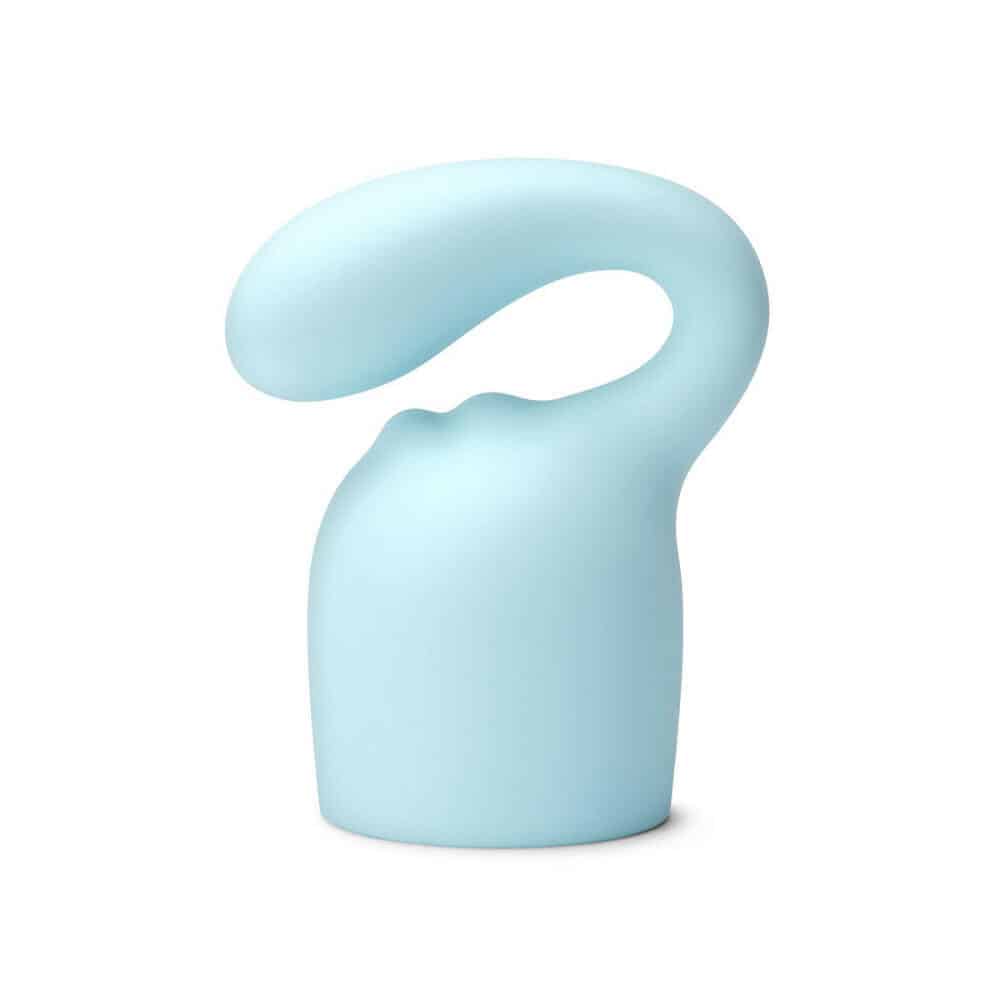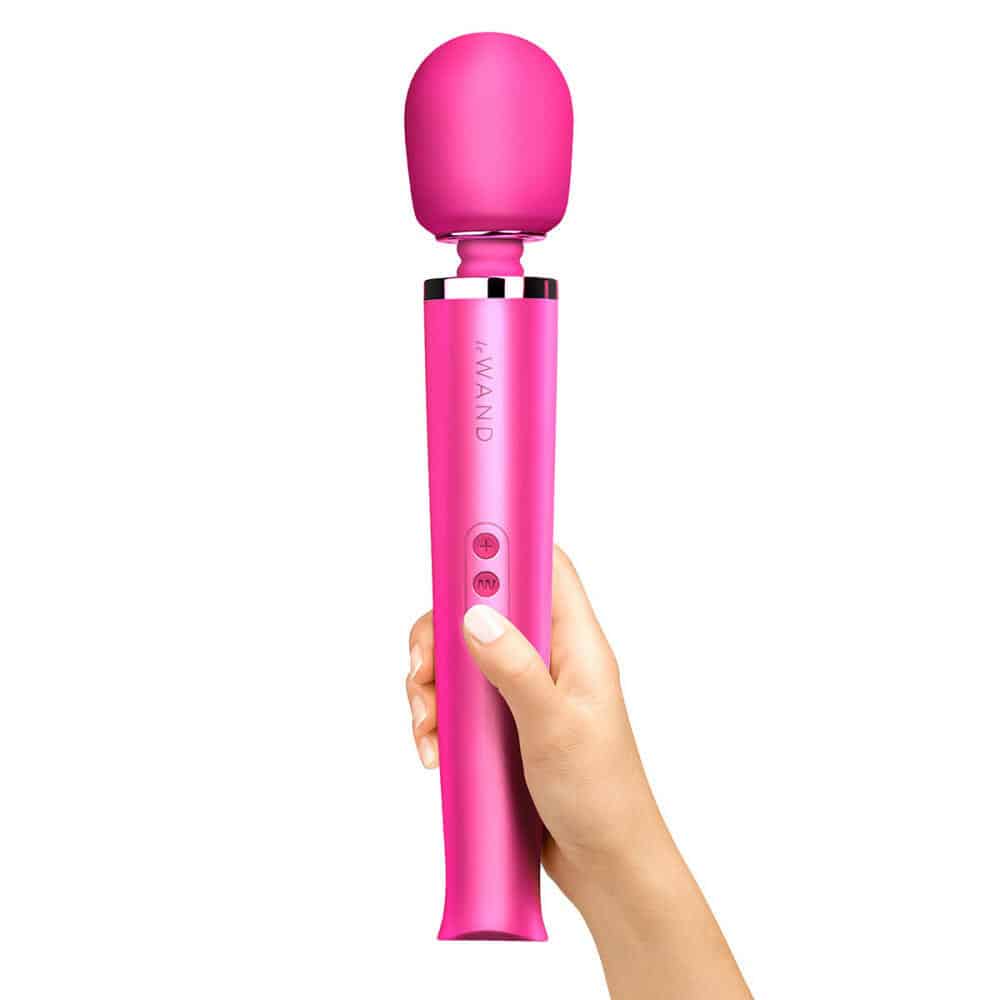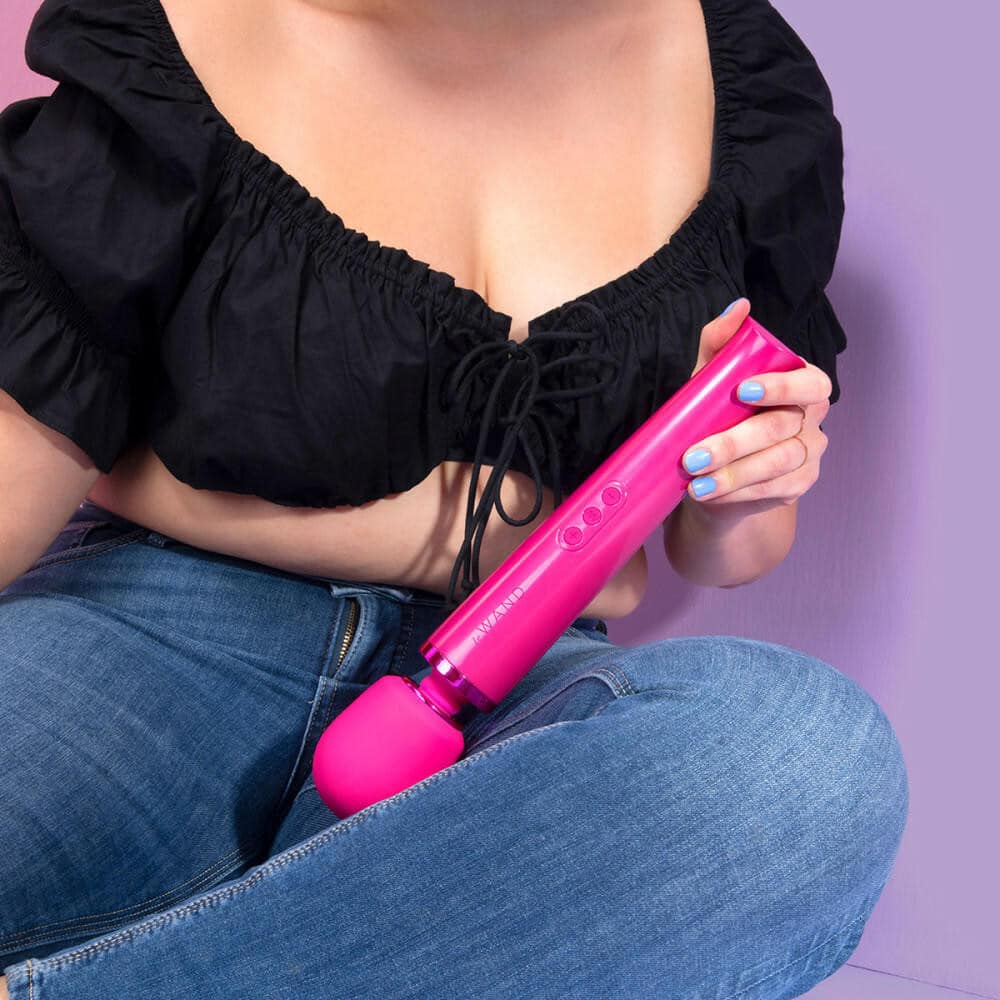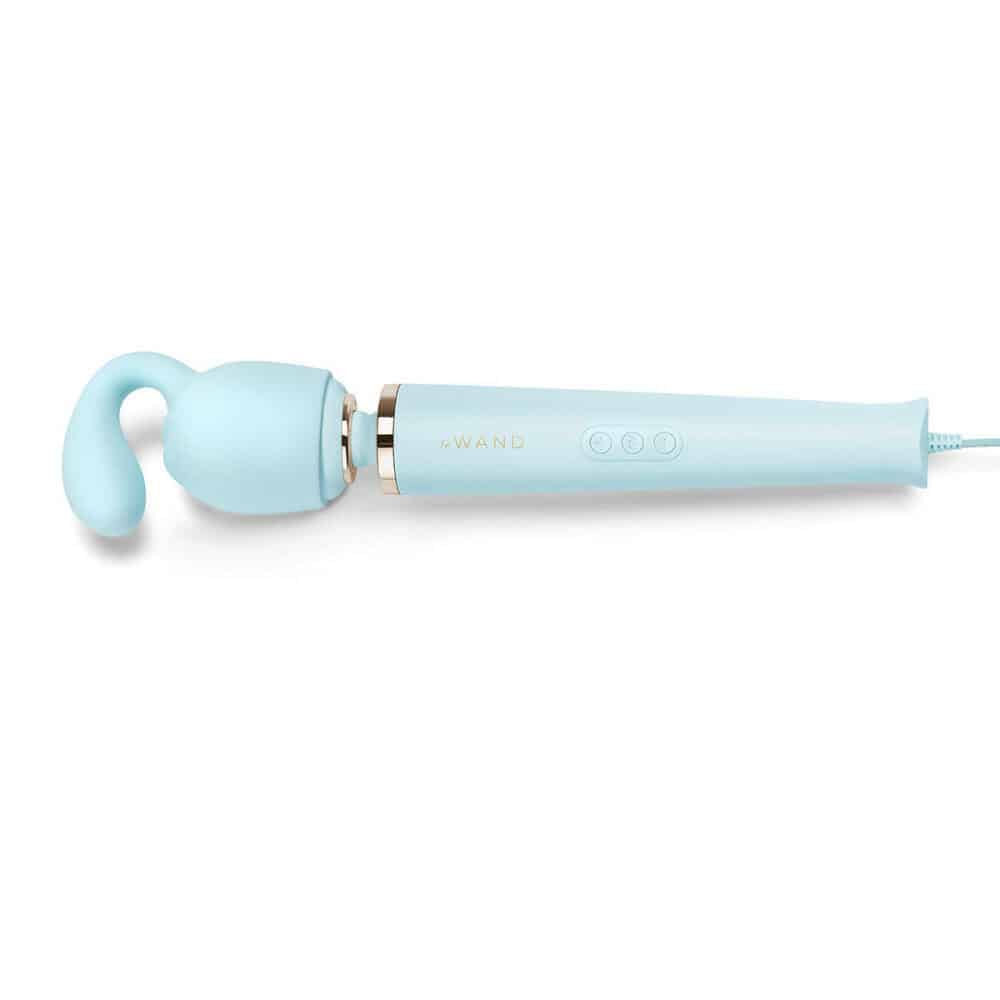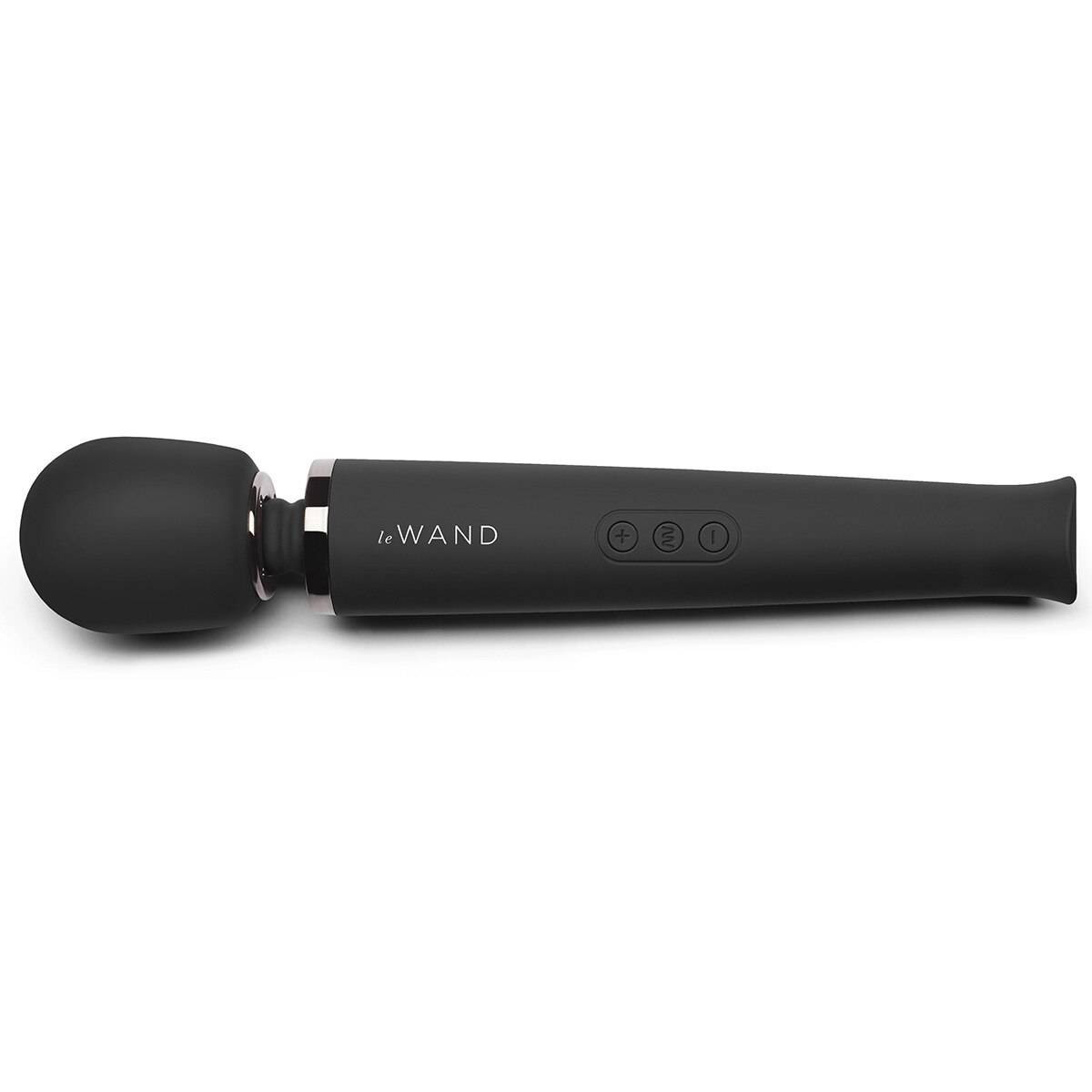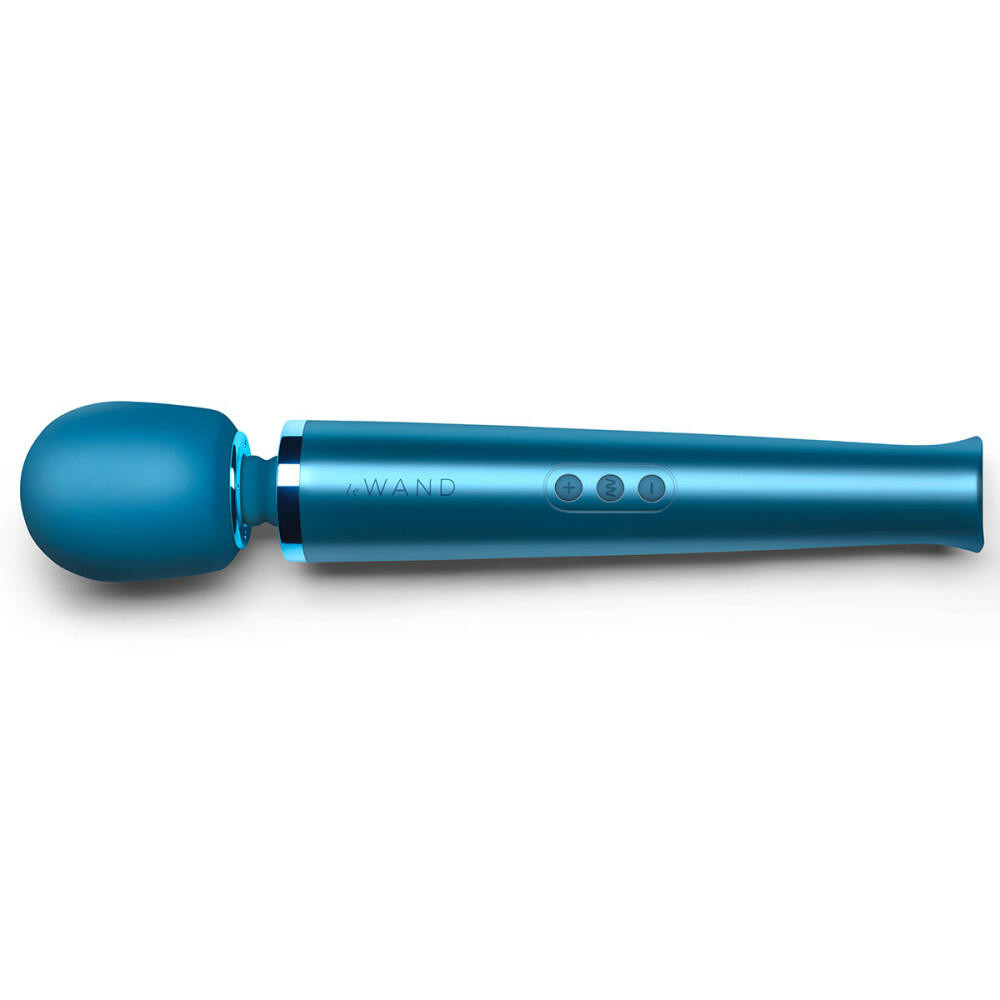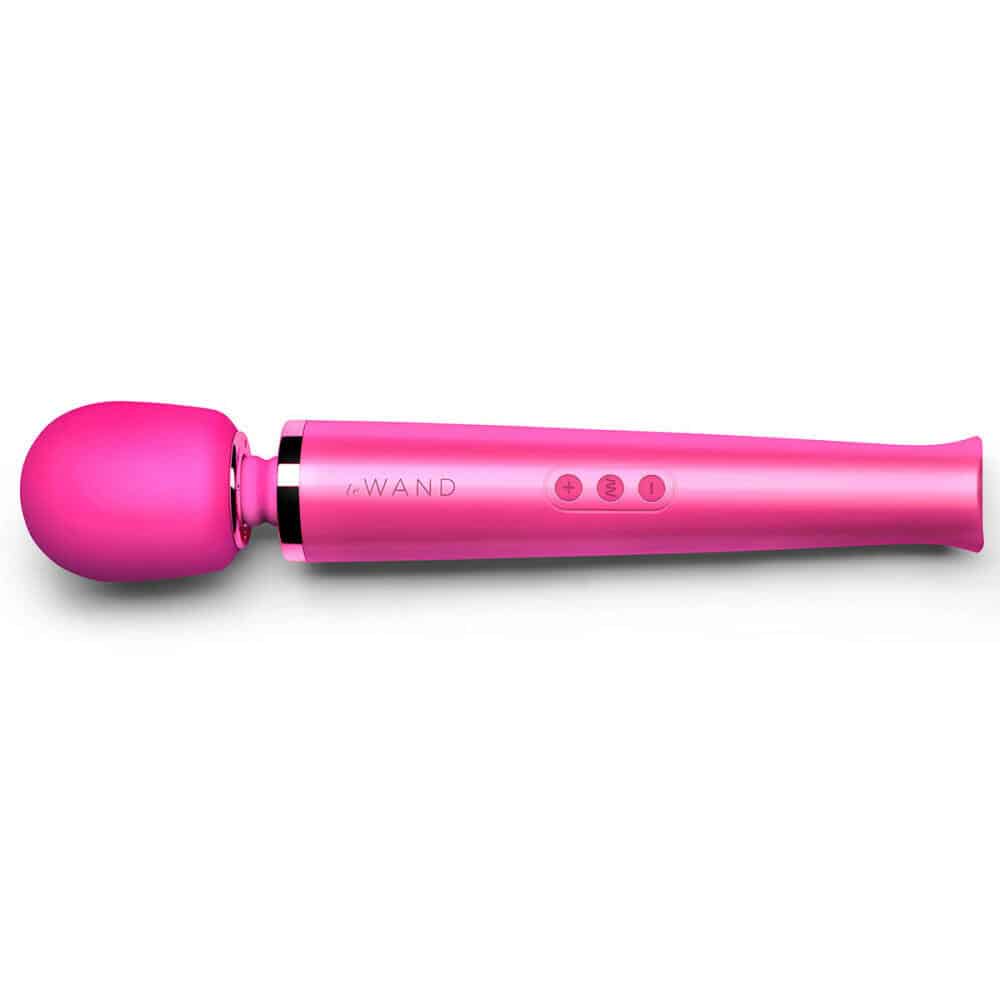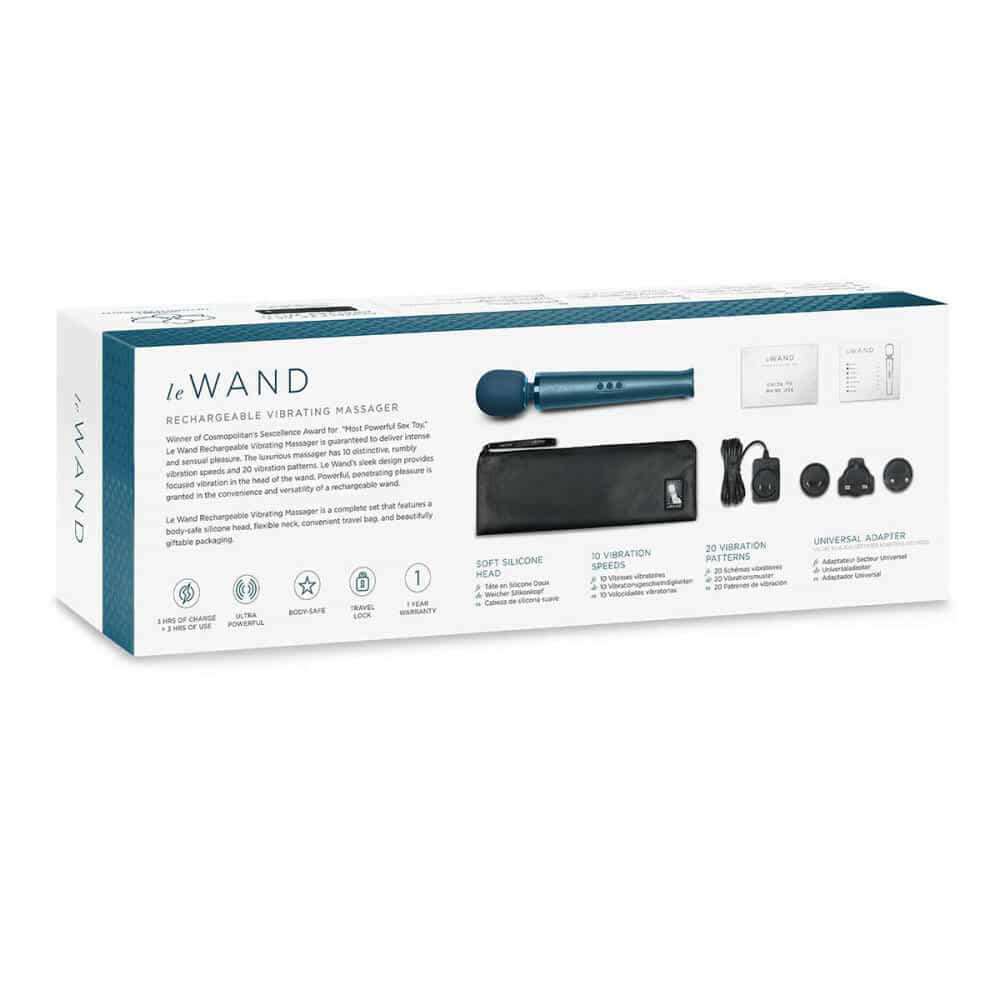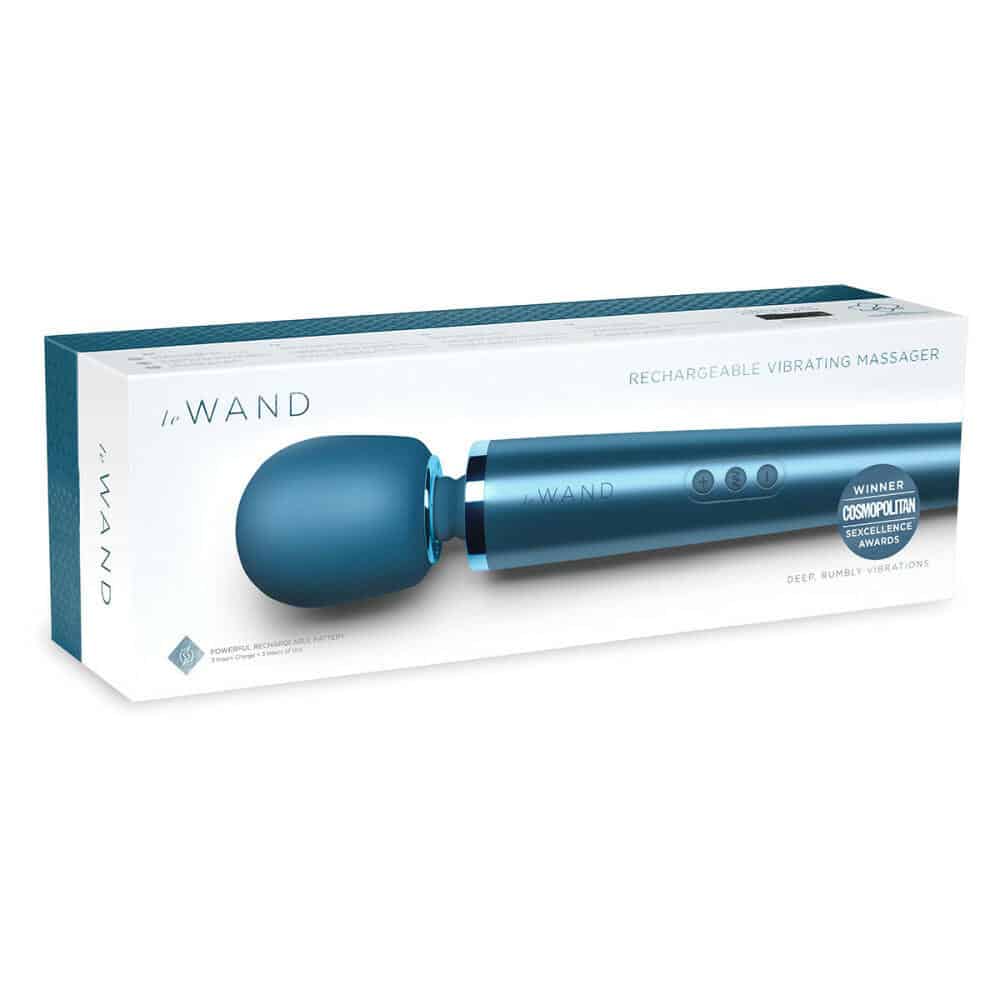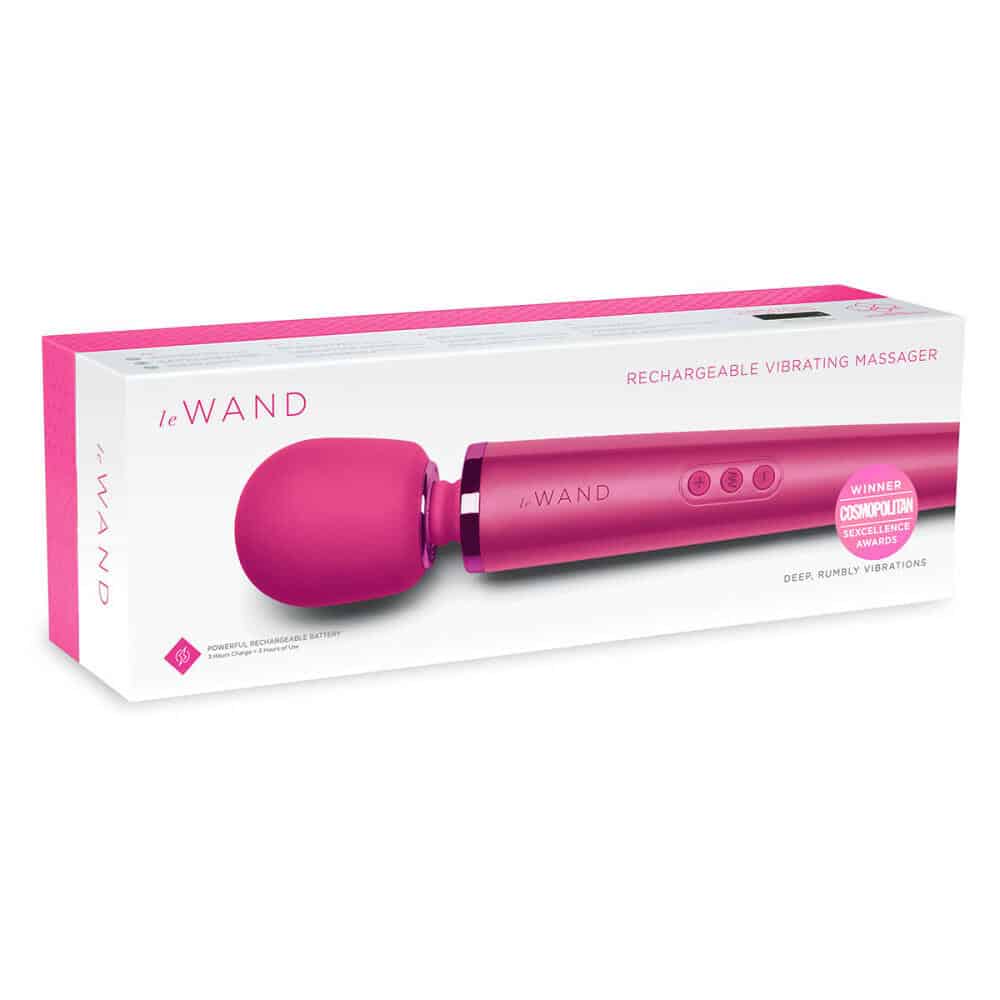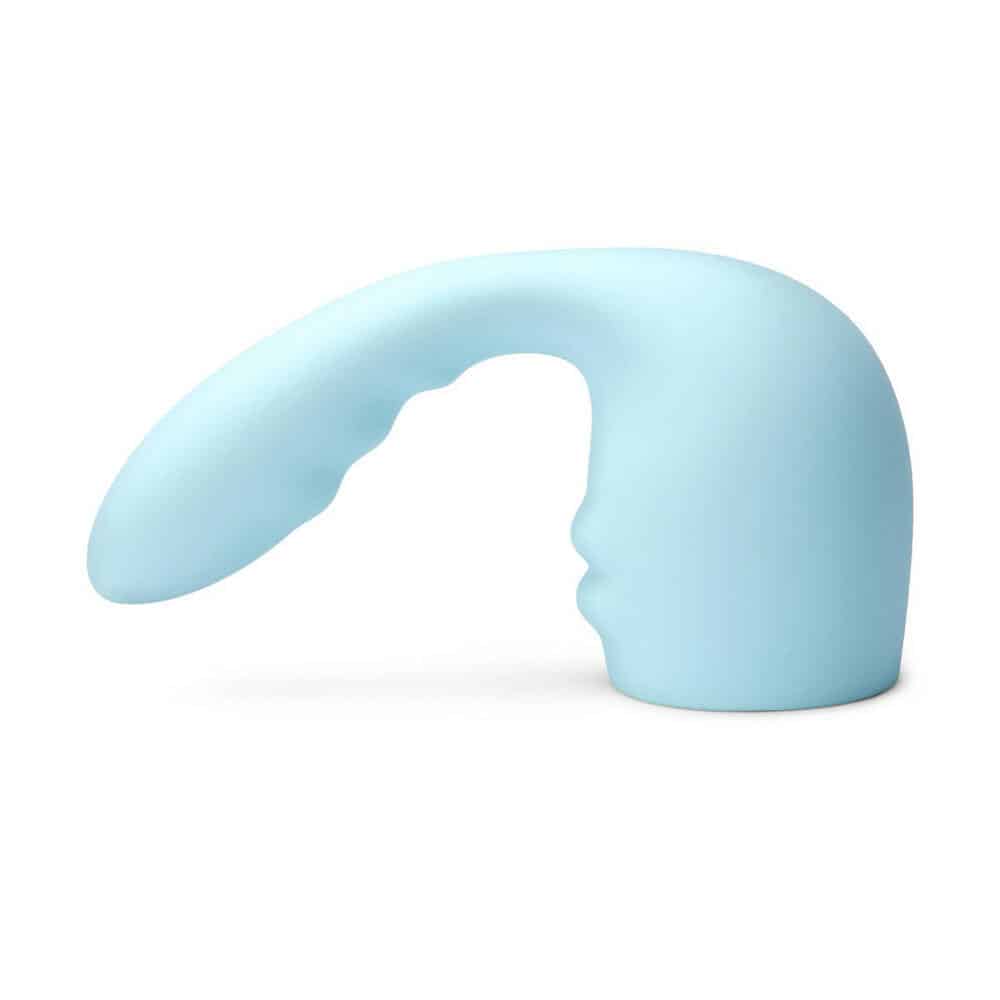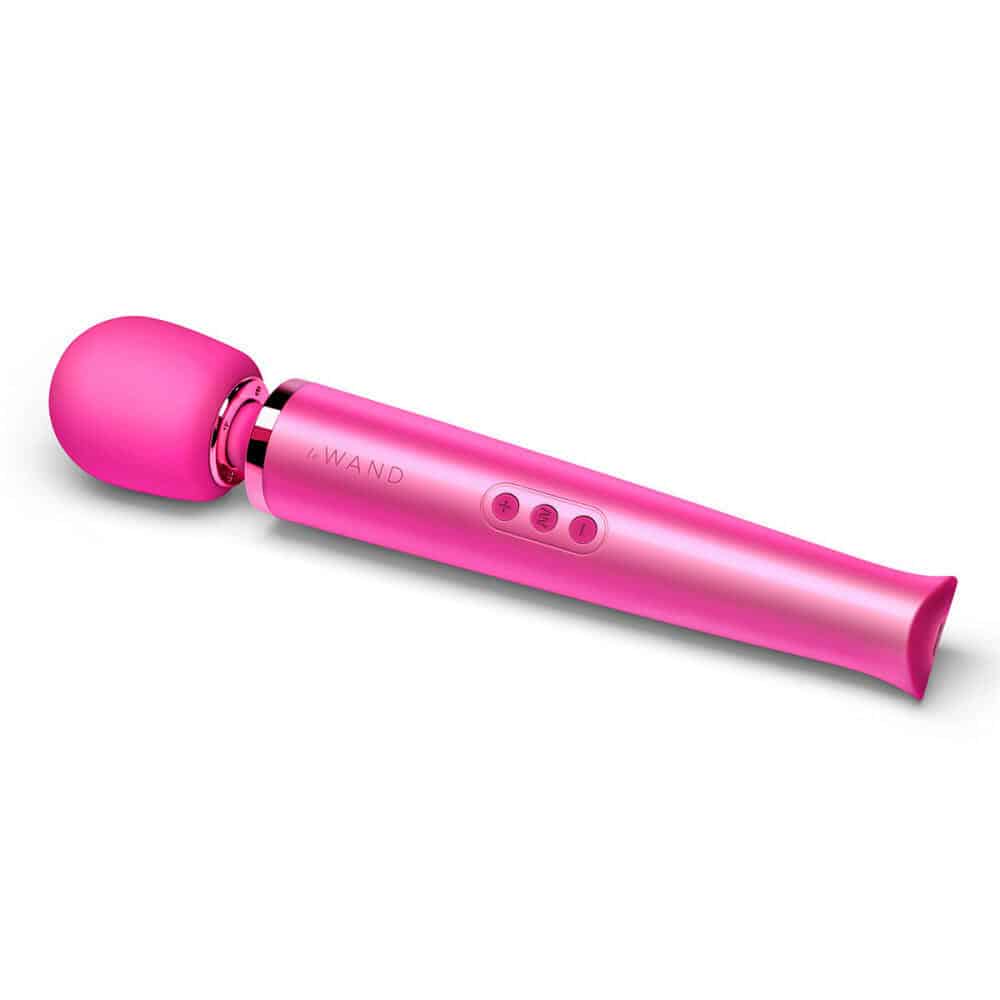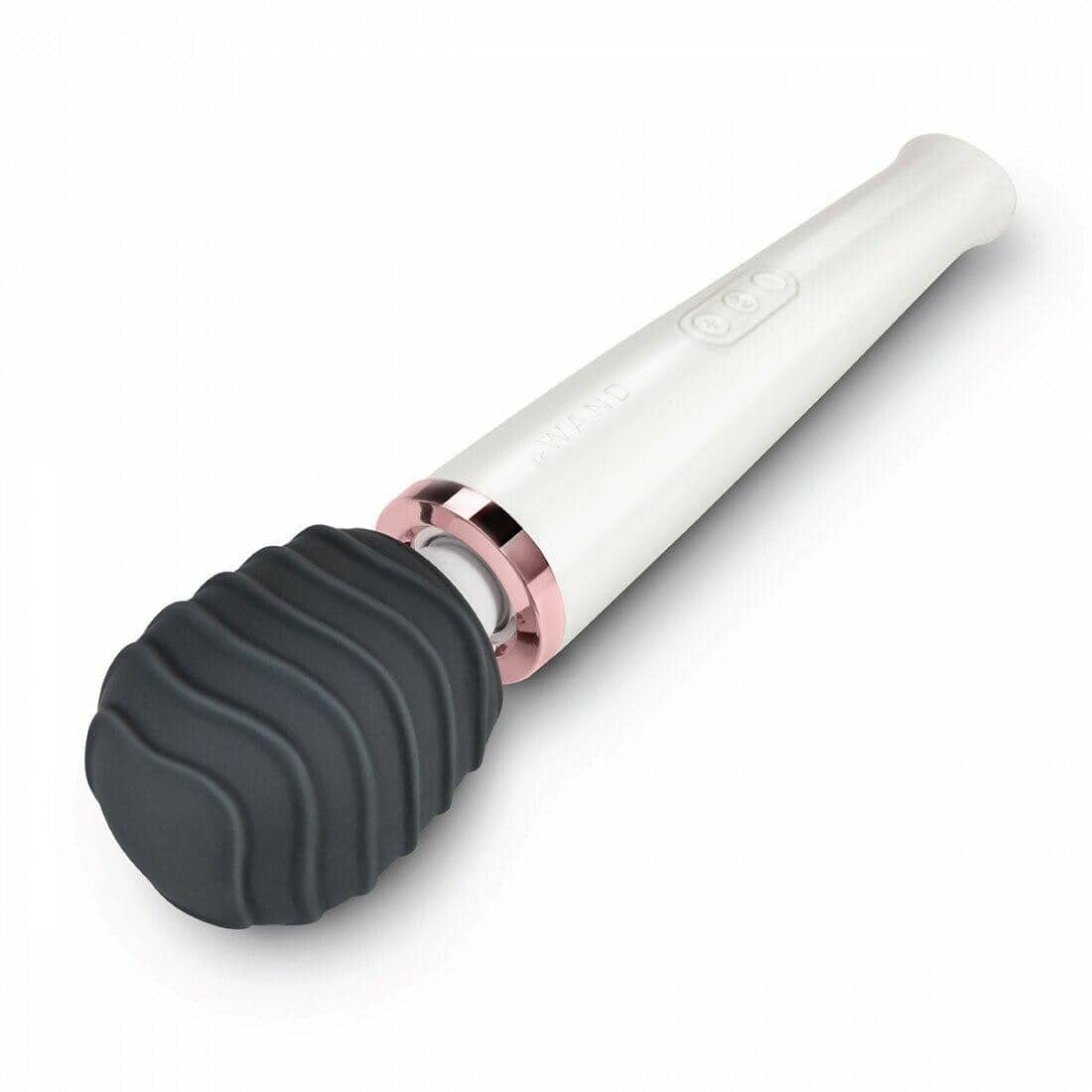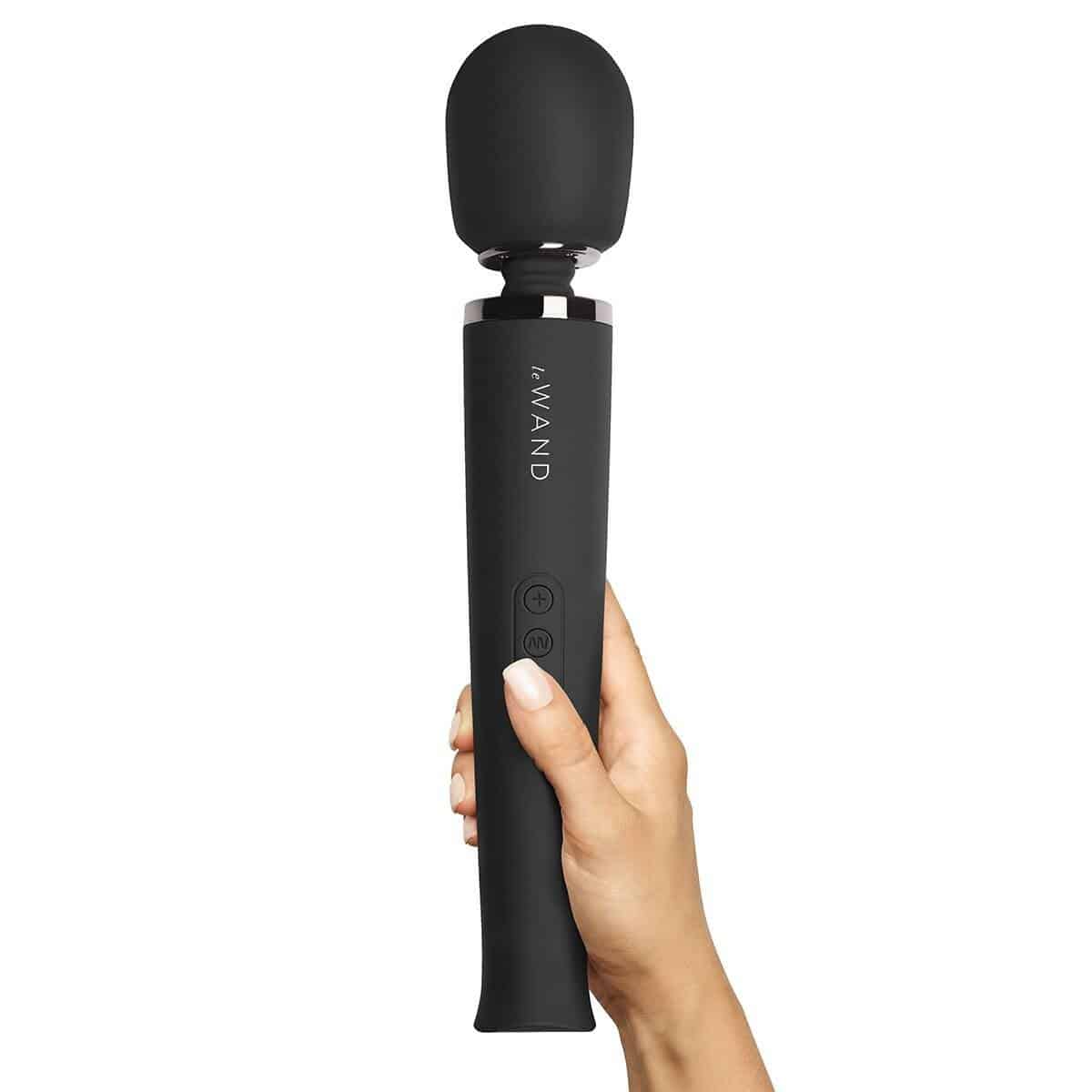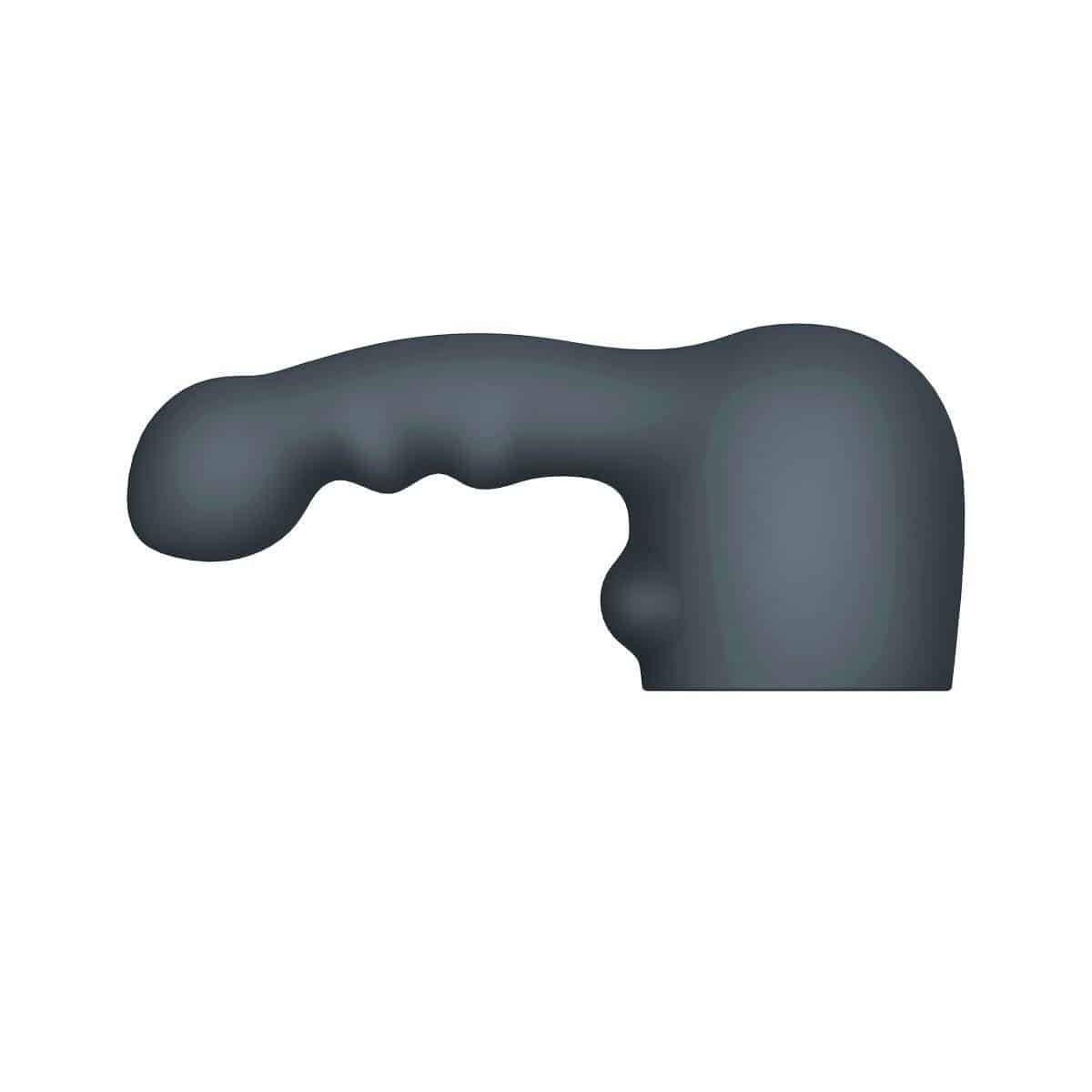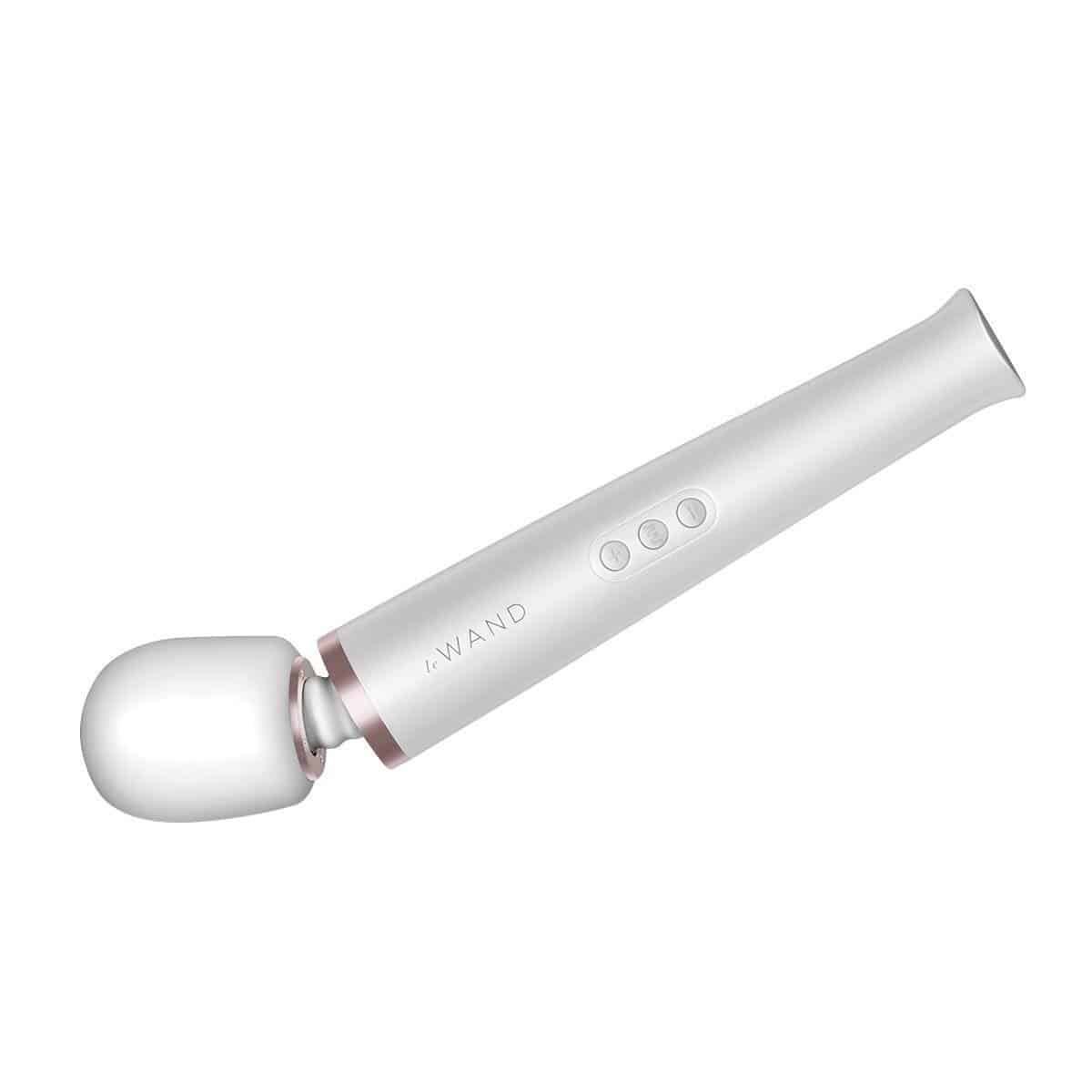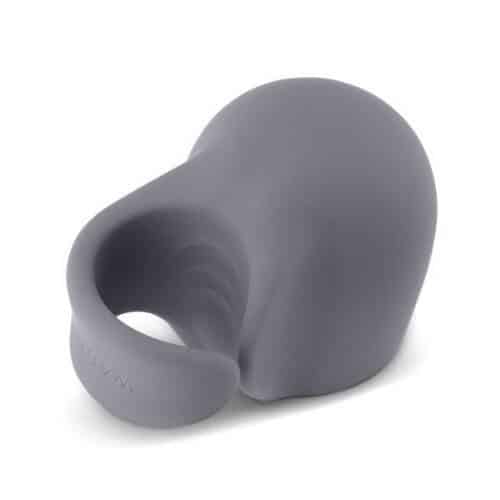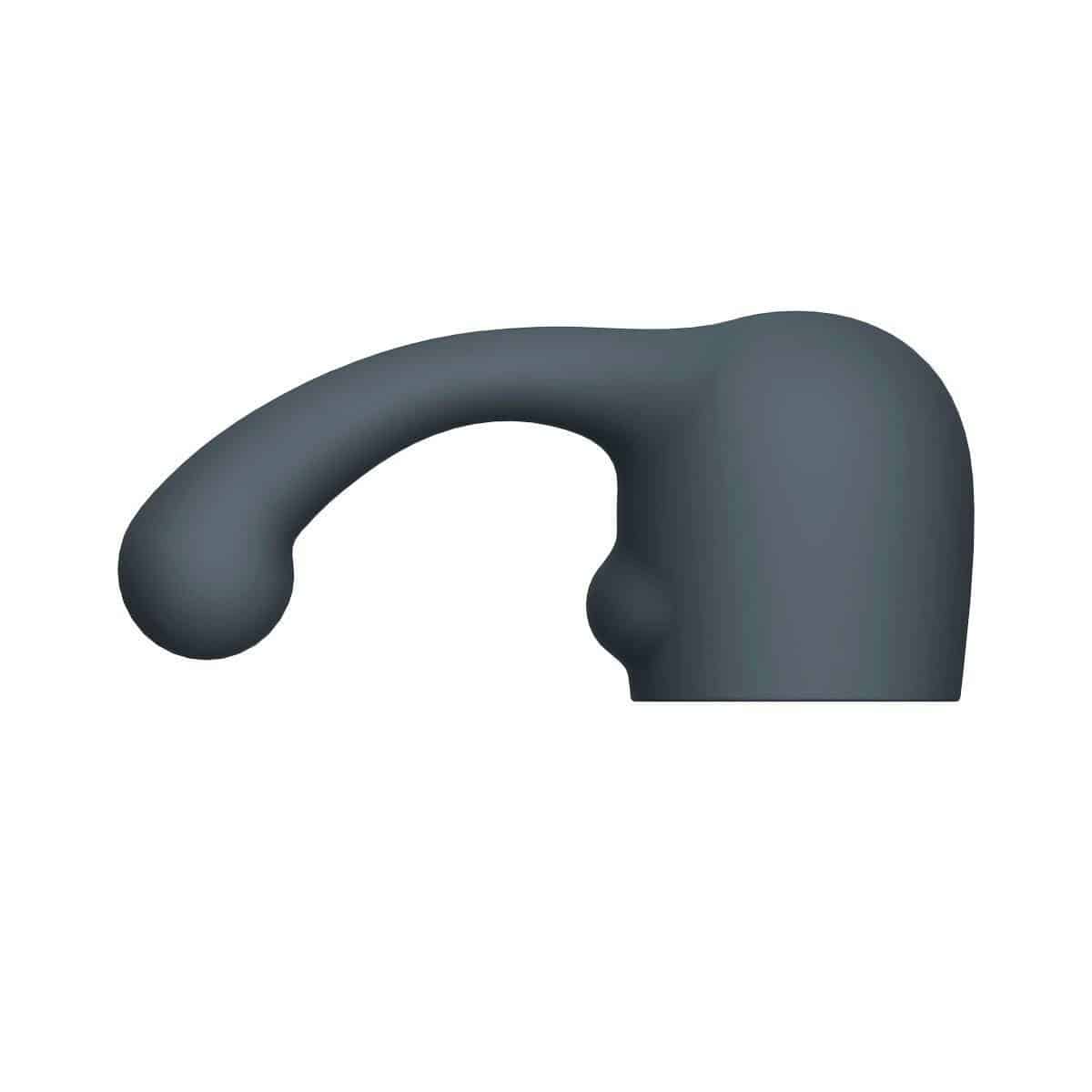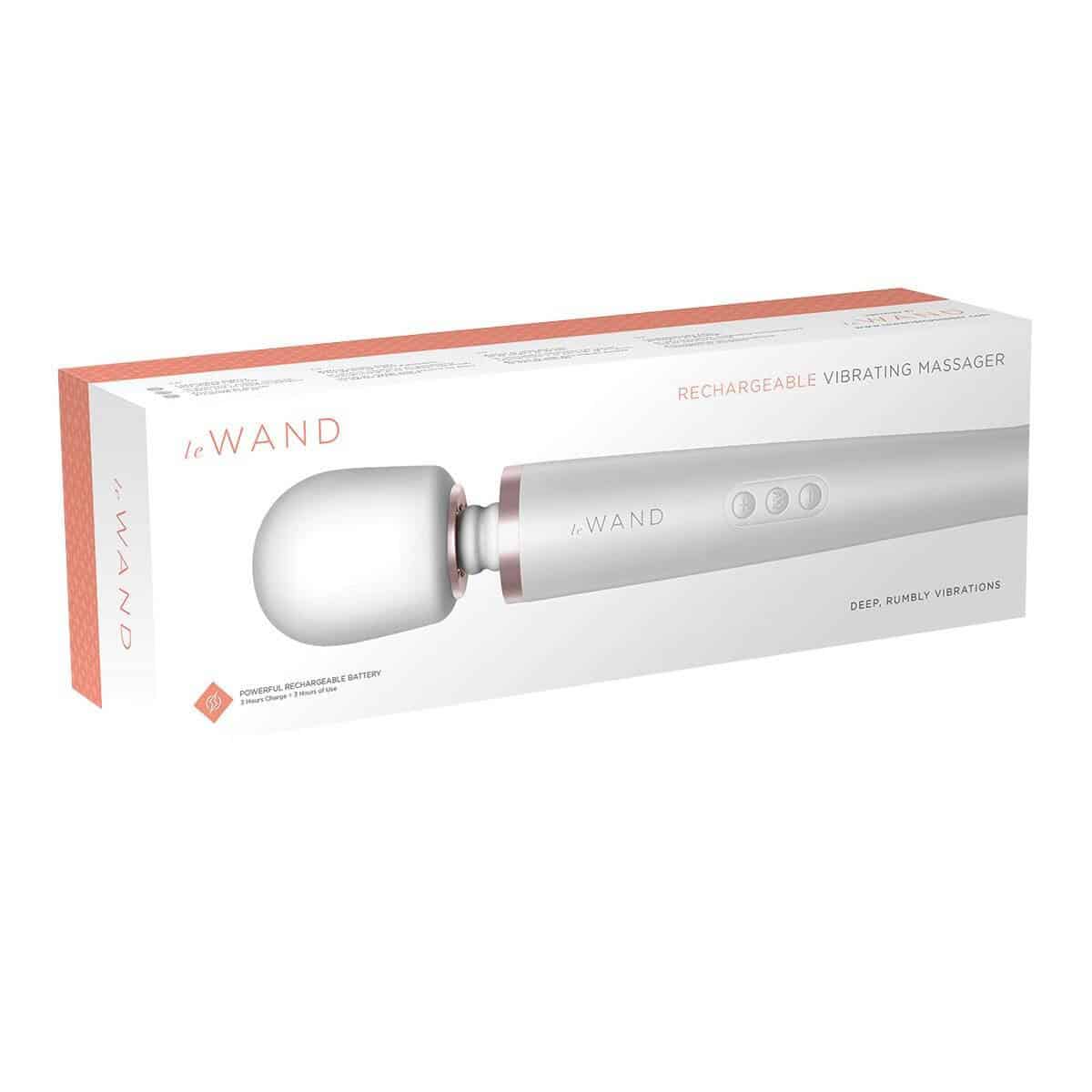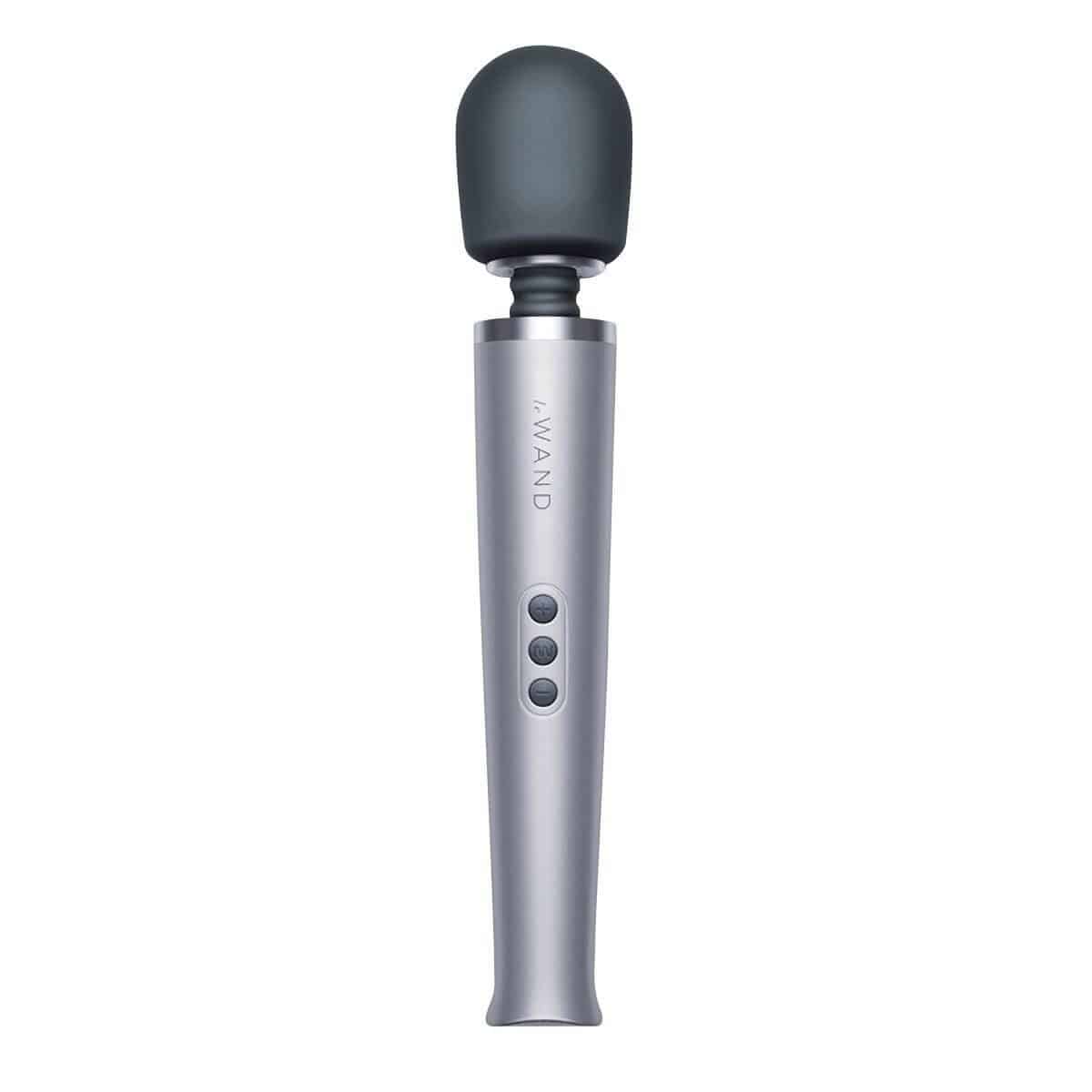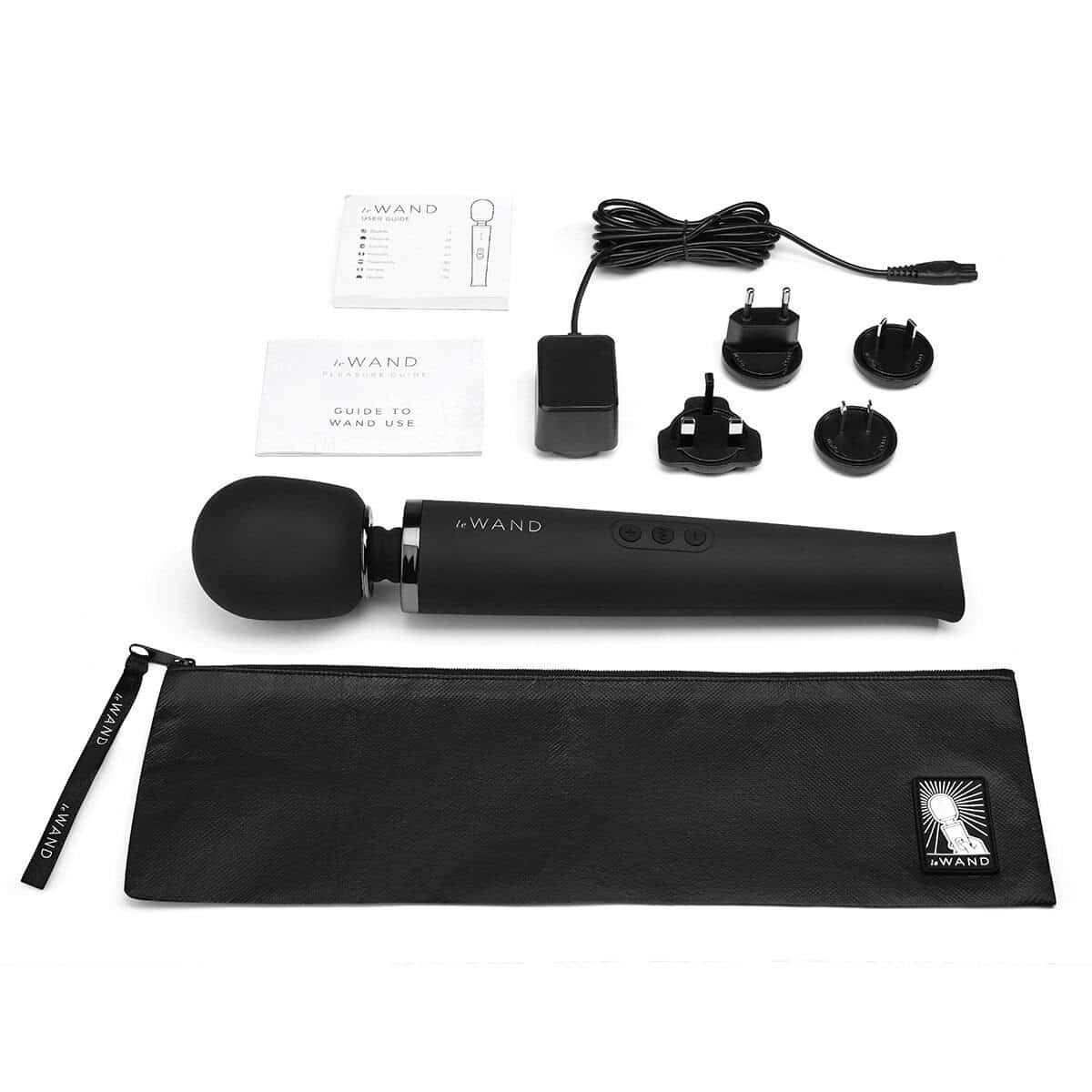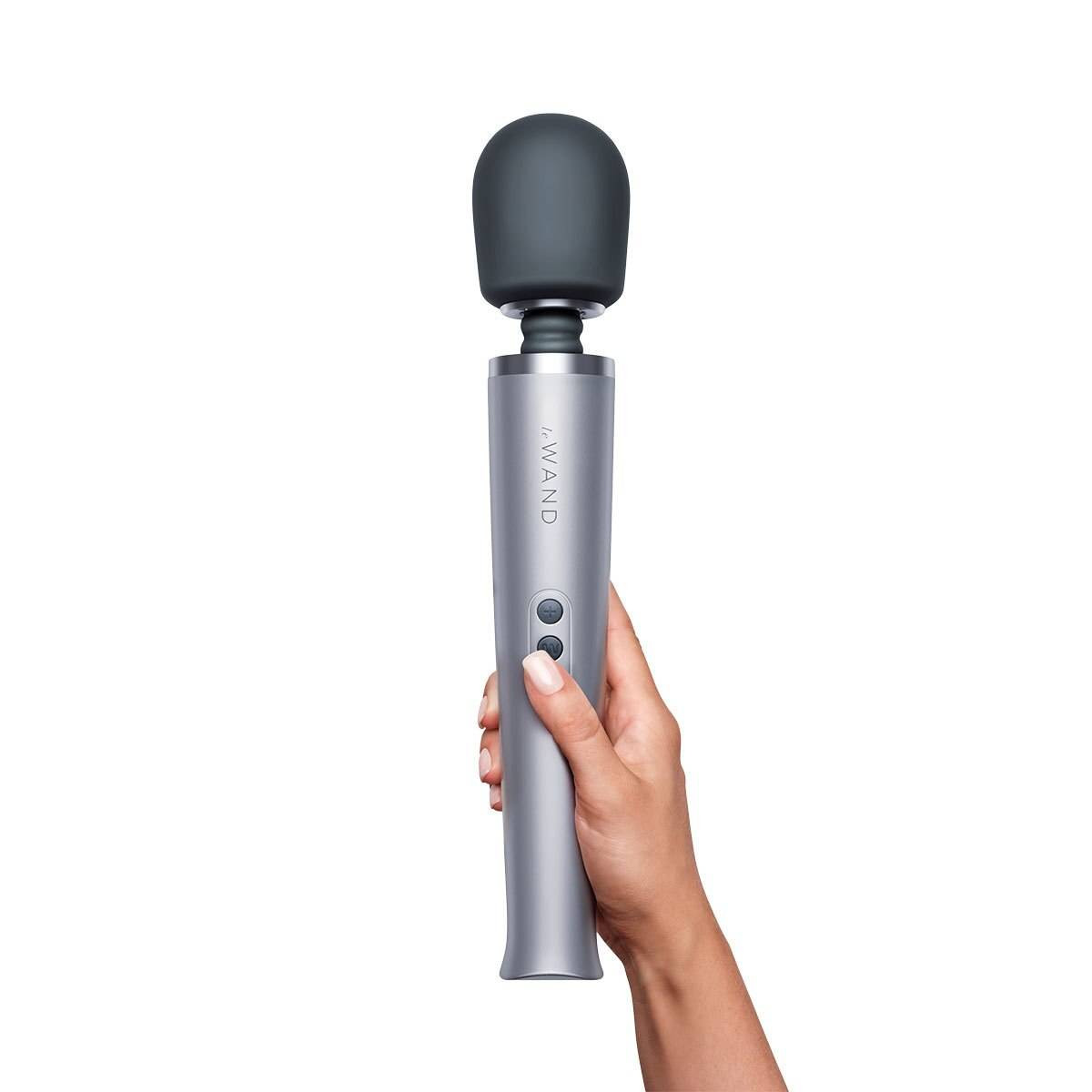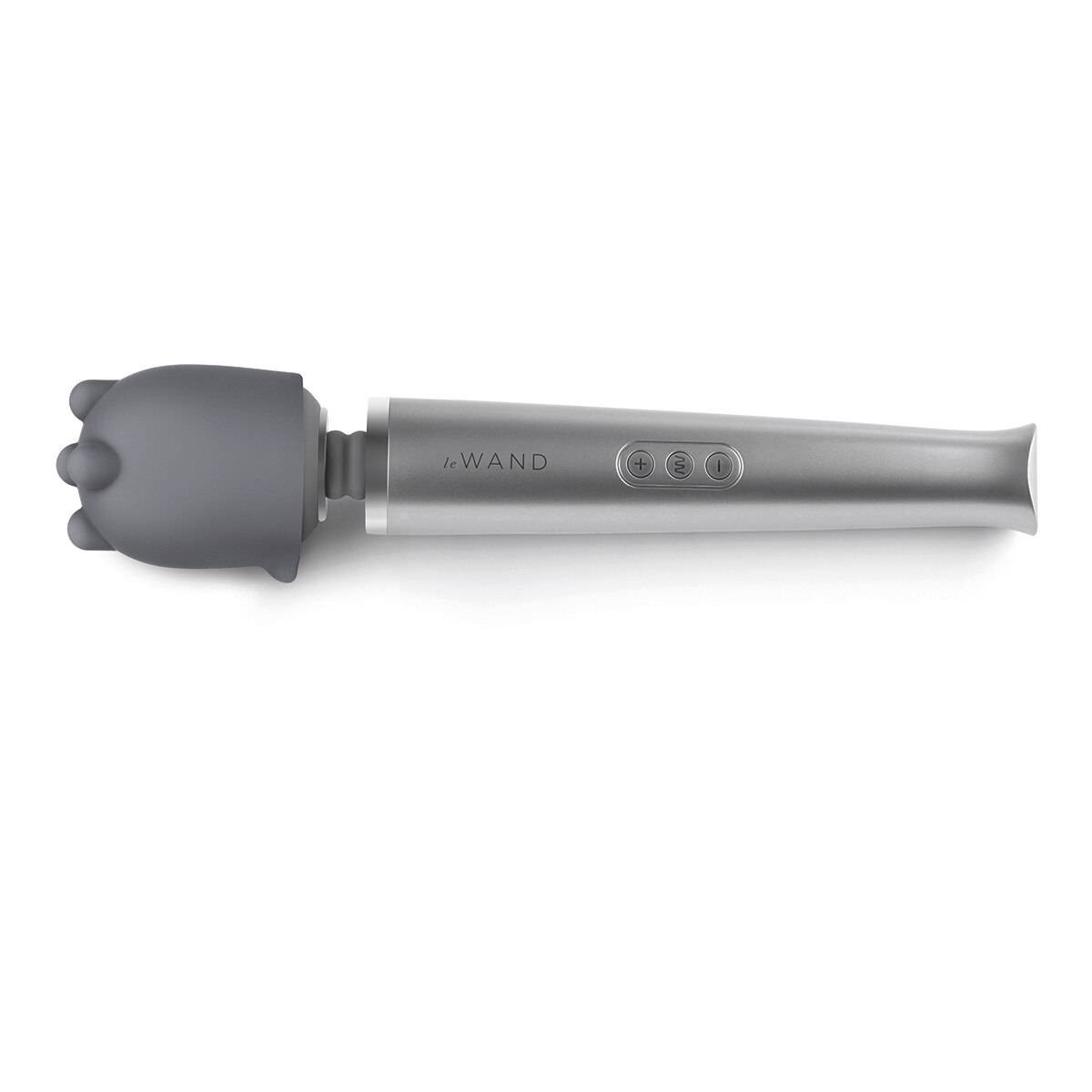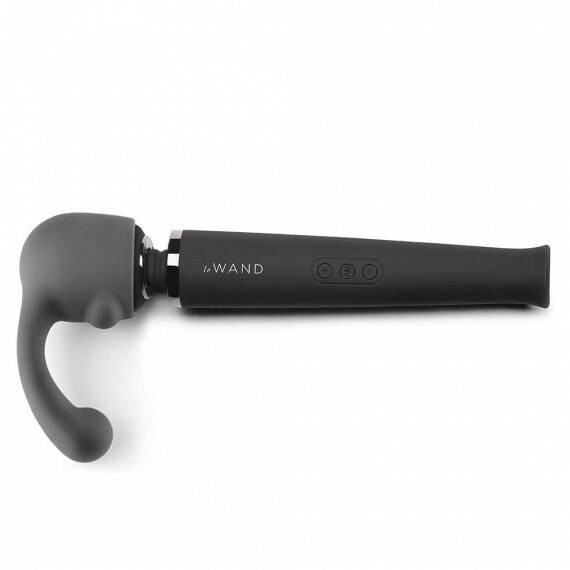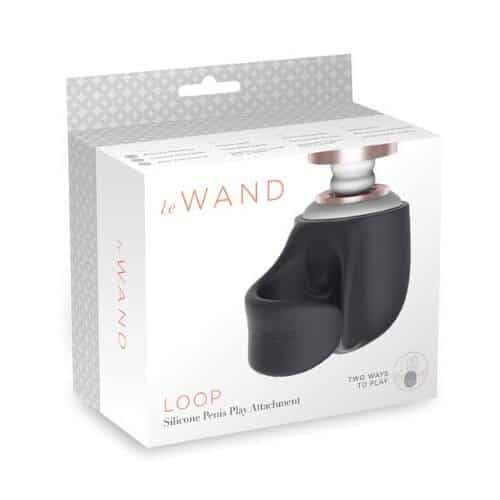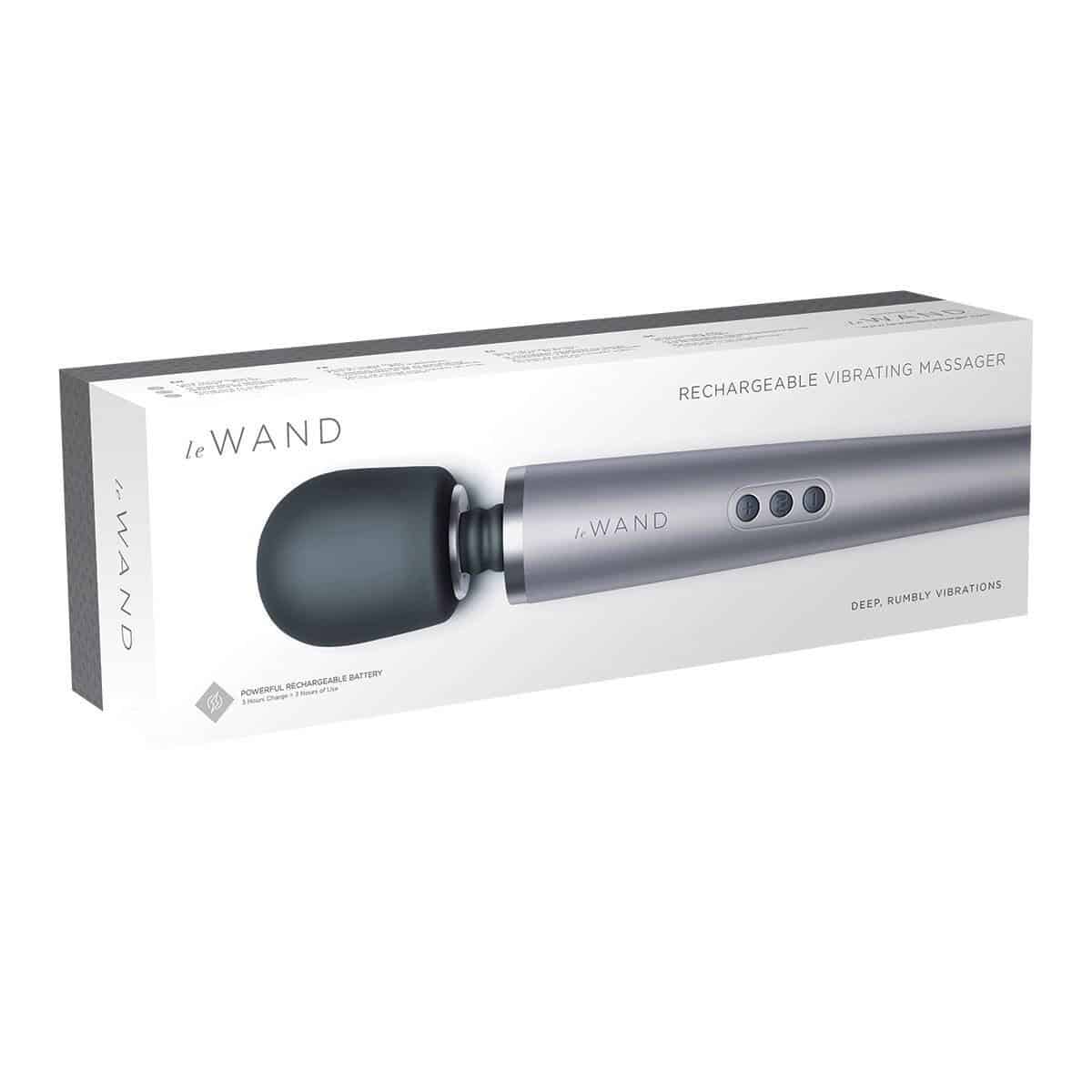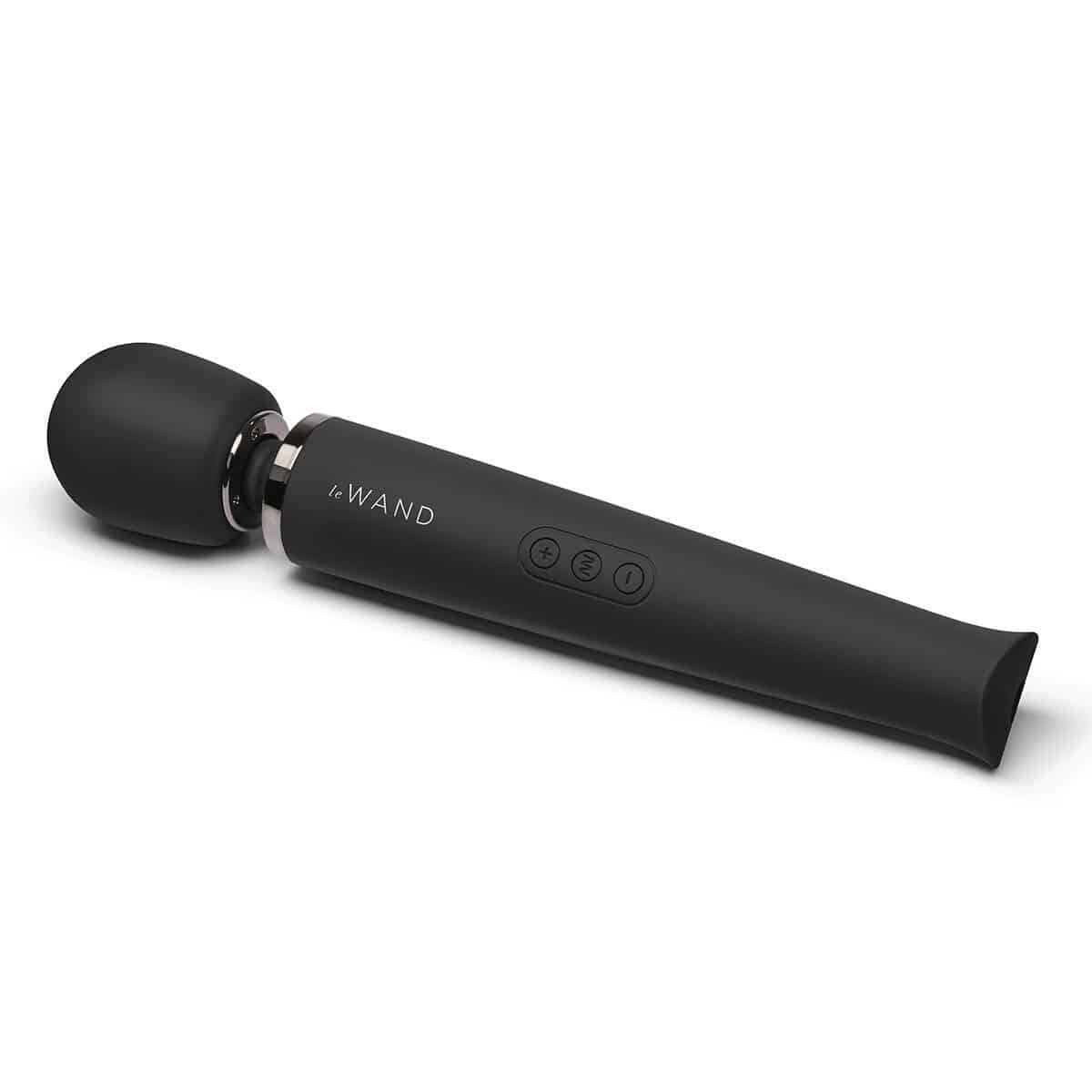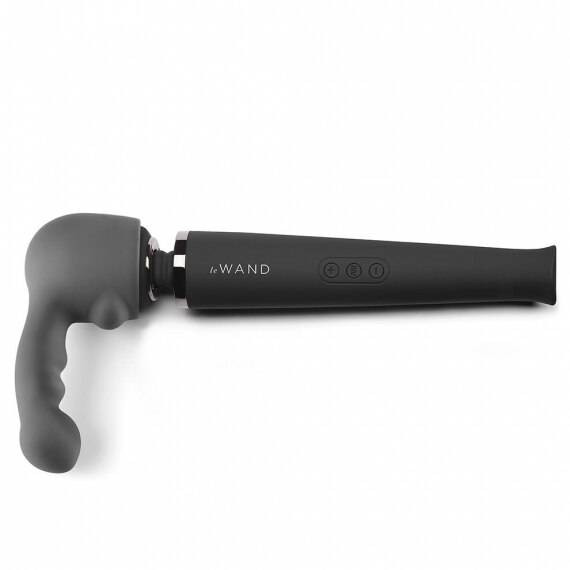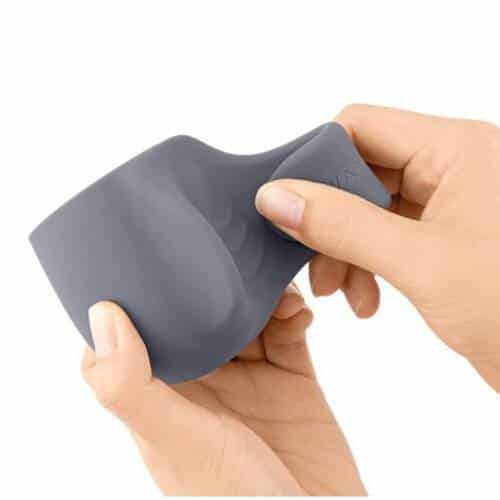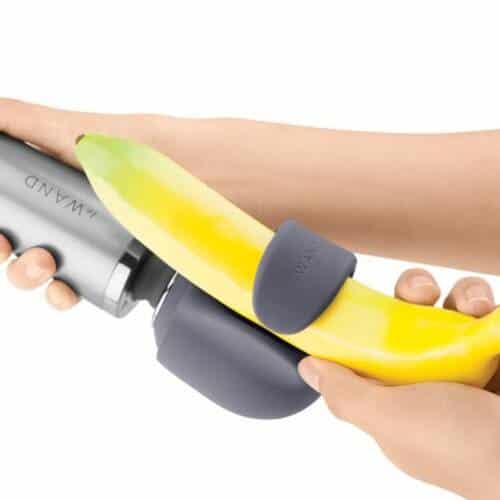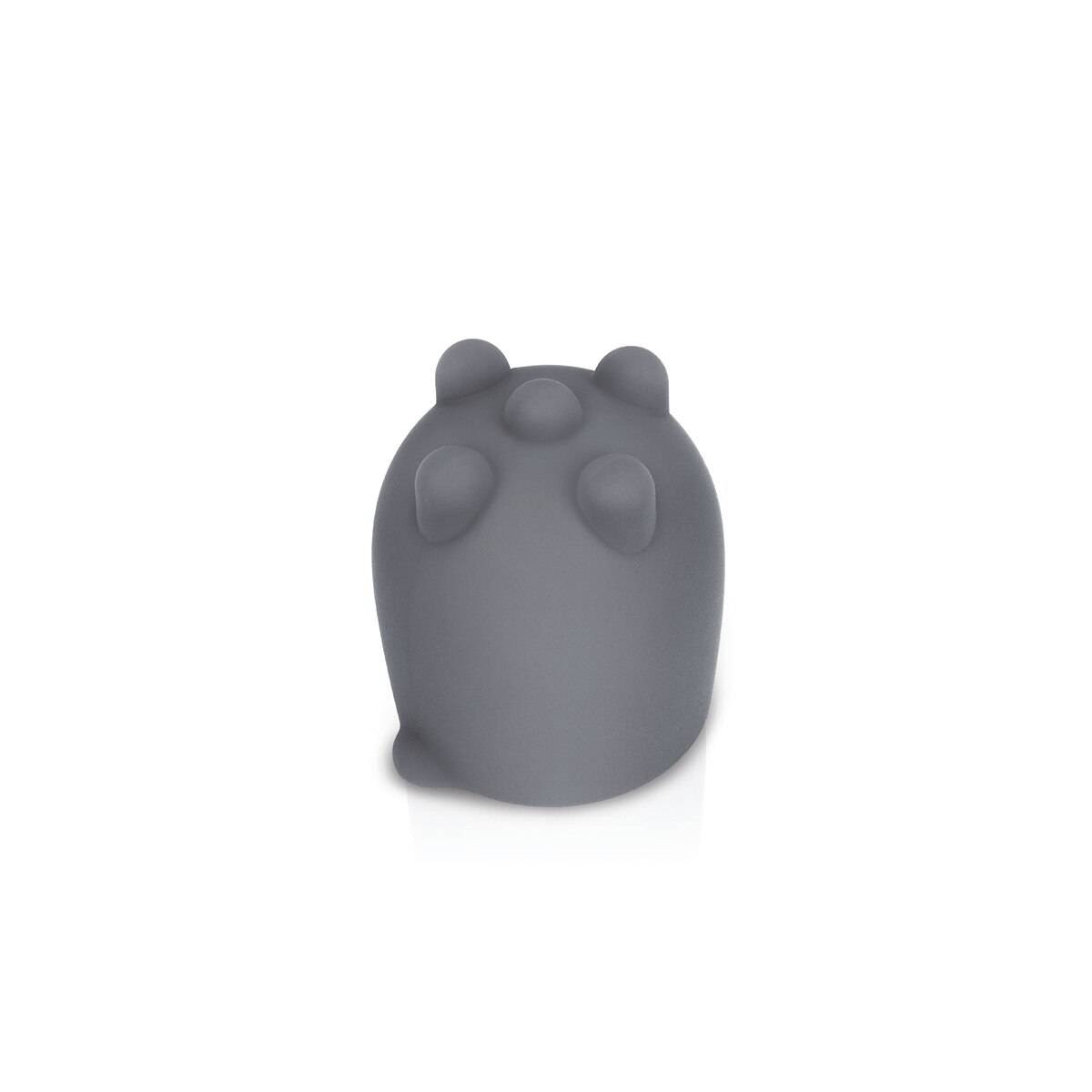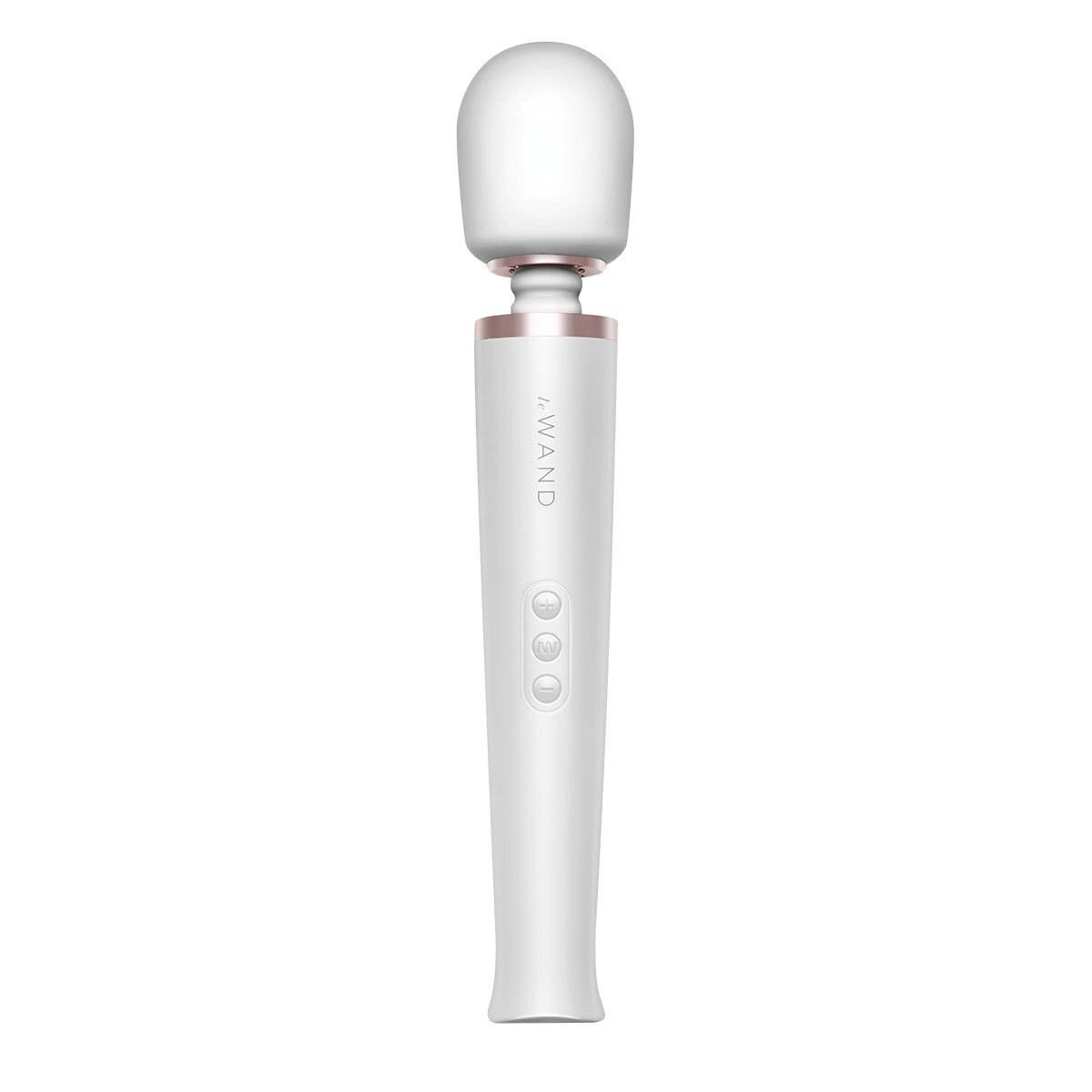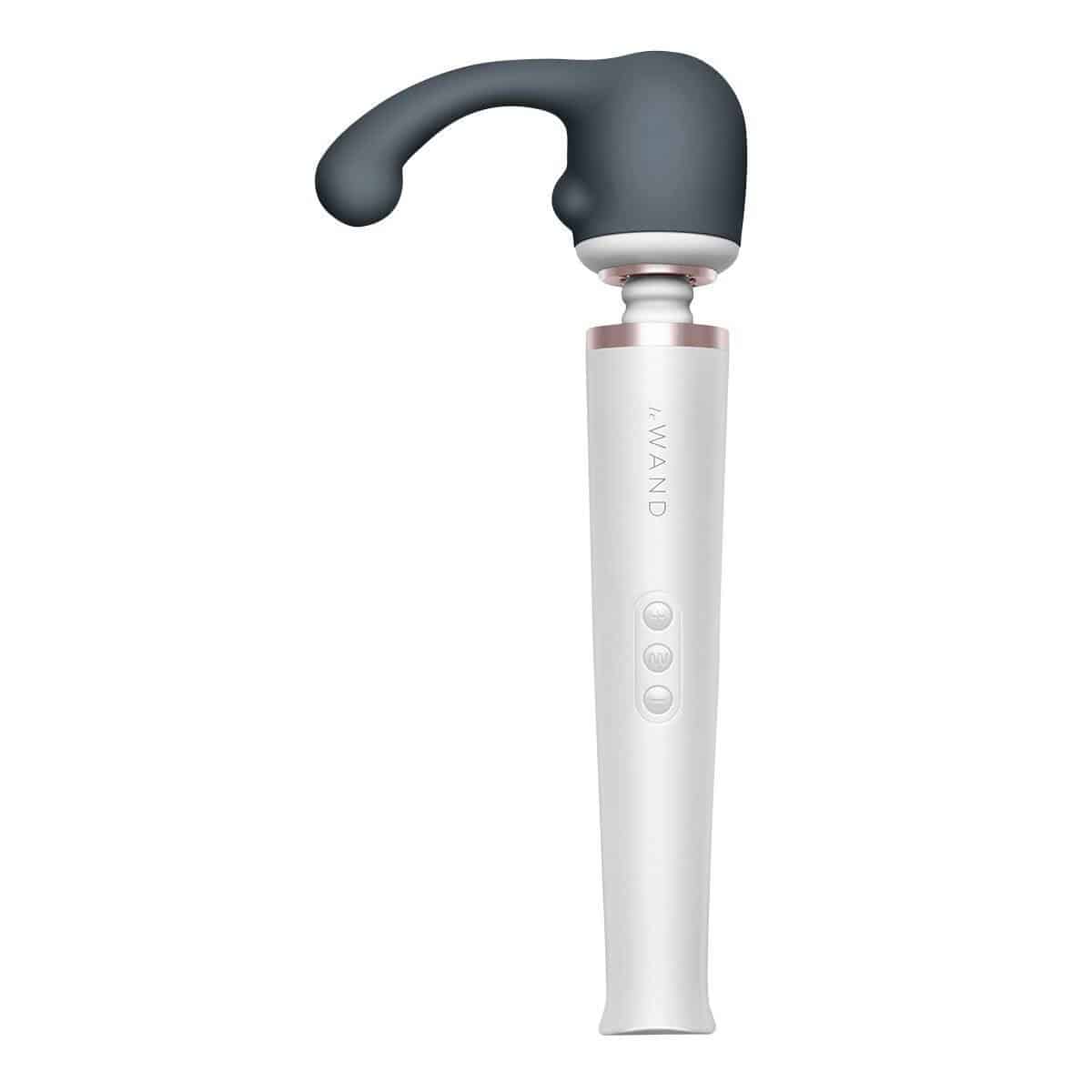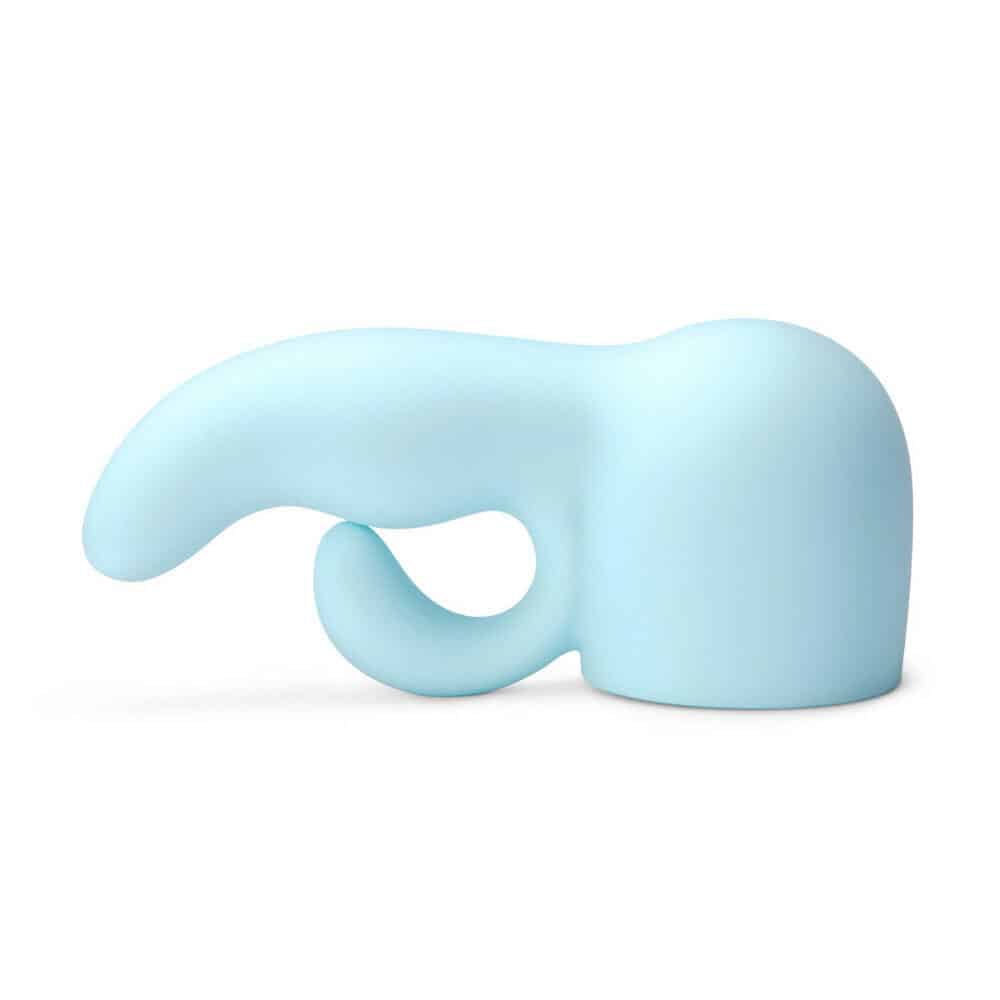 Le Wand Massager
Description
Le Wand Massager
Le Wand Rechargeable Vibrating Massager is a modern and versatile version of the classic wand massager, the all time best-selling sex toy.
FLEXIBLE NECK
Body-safe with a sleek silicone head, Le Wand is designed to rotate 360 degrees. This allows the vibrations to resonate through your body without causing any friction or overstimulation. The flexible neck and a lengthy handle with easy-to-use controls allows for smooth maneuvering.
ULTRA POWERFUL
Powerful and focused vibrations in the head of the wand allows for penetrating pleasure. With 10 speeds and 20 rumbly vibration patterns and different attachments, you can have a different experience each time you use Le Wand.
TOTAL BODY STIMULATION
For unparalleled relaxation, the Le Wand Rechargeable Vibrating Massager doubles as a full body massager to relieve knots and tension all over your body. A lengthy handle with easy-to-use controls allows for simple maneuvering.
RECHARGEABLE
With its long-lasting charge capacity, this wand gives you 3 hours of continuous play time after 3 hours of charging. It also includes a wall charger with an over-8-foot cord.
Equipped with a travel lock, it's ready to go on the road with you. Use a sex toy mount pillow and go hands-free for a more seamless experience.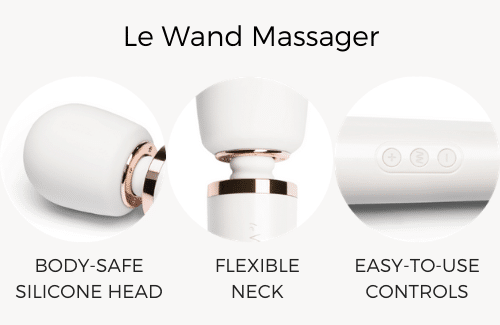 HOW TO USE LE WAND
The "+" button turns the vibrator on and increases intensity; the "–" button turns it off and decreases intensity; and the middle button changes vibration patterns. To use the travel lock: simultaneously press and hold the "+" and "–" buttons for 3 seconds. A flashing light indicates that the travel lock is on. To unlock, repeat by pressing and holding the "+" and "–" buttons for 3 seconds.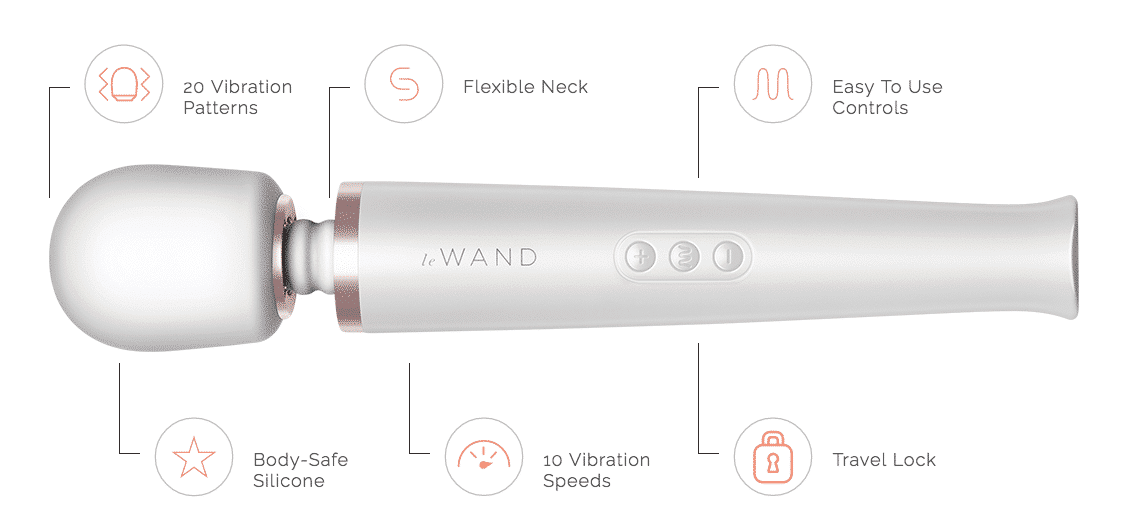 See the instruction manual HERE.
Le Wand is 100% body-safe. We recommended using water-based lubricant and cleaning the head and attachments with sex toy cleaner.
ACCESSORIES AND ATTACHMENTS:
Le Wand's textured covers slip on to the top of the wand to vary sensation. They are multi-use, disposable, and designed to provide varied sensations:

Shiatsu Deep Tissue Massage

| F

eatures 5 precise contact points that focus pressure and the relaxing deep vibrations of Le Wand directly at the location of muscle tension

Le Wand's weighted silicone attachments for women, men, and couples, provide fuller sensation, stronger transmission of vibration, and the ability to heat and cool with warm or cold water and include weights throughout the body of the shaft to provide pressure:

Ripple Weighted

| Ideal for a blended orgasm (clitoral and vaginal orgasm) by offering intense pleasure during "in and out" motion and an external contact for clitoral stimulation. This attachment features ripples along the insert-able portion for intense sensation and provides a feeling of fullness from the weight.

Curve Weighted

| Perfect for G-spot stimulation with its sweeping shape that is precisely weighted in the bulbous tip, making it firm and satisfying. There is also an external contact for clitoral stimulation.

Dual Weighted

| Delivering intense stimulation with pinpoint accuracy, Dual creates a feeling of fullness when inserted. Slide the Dual inside for G-spot stimulation while angling the external arm to target the clitoris for next-level squirting and blended orgasms.

Glider Weighted

| Delivering intense stimulation with pinpoint accuracy, Glider creates a fantastic feeling of fullness when inserted. Rest the Glider's ridges upon the clitoris for blended orgasms, or turn the wand into the ultimate edging sex toy by wrapping it around the glans of the penis.

Flexi Weighted

| Featuring a bulbous head that flexes and bends to the body's natural contours, Flexi is designed with distinctive ridges to provide targeted internal and external stimulation.

Loop Penis Play Masturbator

|

The textured interior of this penis attachment delivers intense targeted stimulation to the frenulum (the most sensitive part of the penis for many people) and also acts as a super-powered masturbation sleeve. Place the head of the penis into the interior of the Loop and press the flexible arm firmly down for amazingly pleasurable stimulation or stroke back and forth to use as a masturbation sleeve.

Features:
Ultra powerful Rumbly wand massager
Soft silicone head and flexible neck
10 speeds and 20 vibration patterns
Rechargeable
Splash proof (

you can wash your it under running water but it can not be completely submerge in a bathtub)

Travel lock
Includes travel case
1-year warranty
Measures | 13.4″ x 2.45″ x 2.44″
Neck Diameter | 1.97″
Weighs | 1.49 lbs.