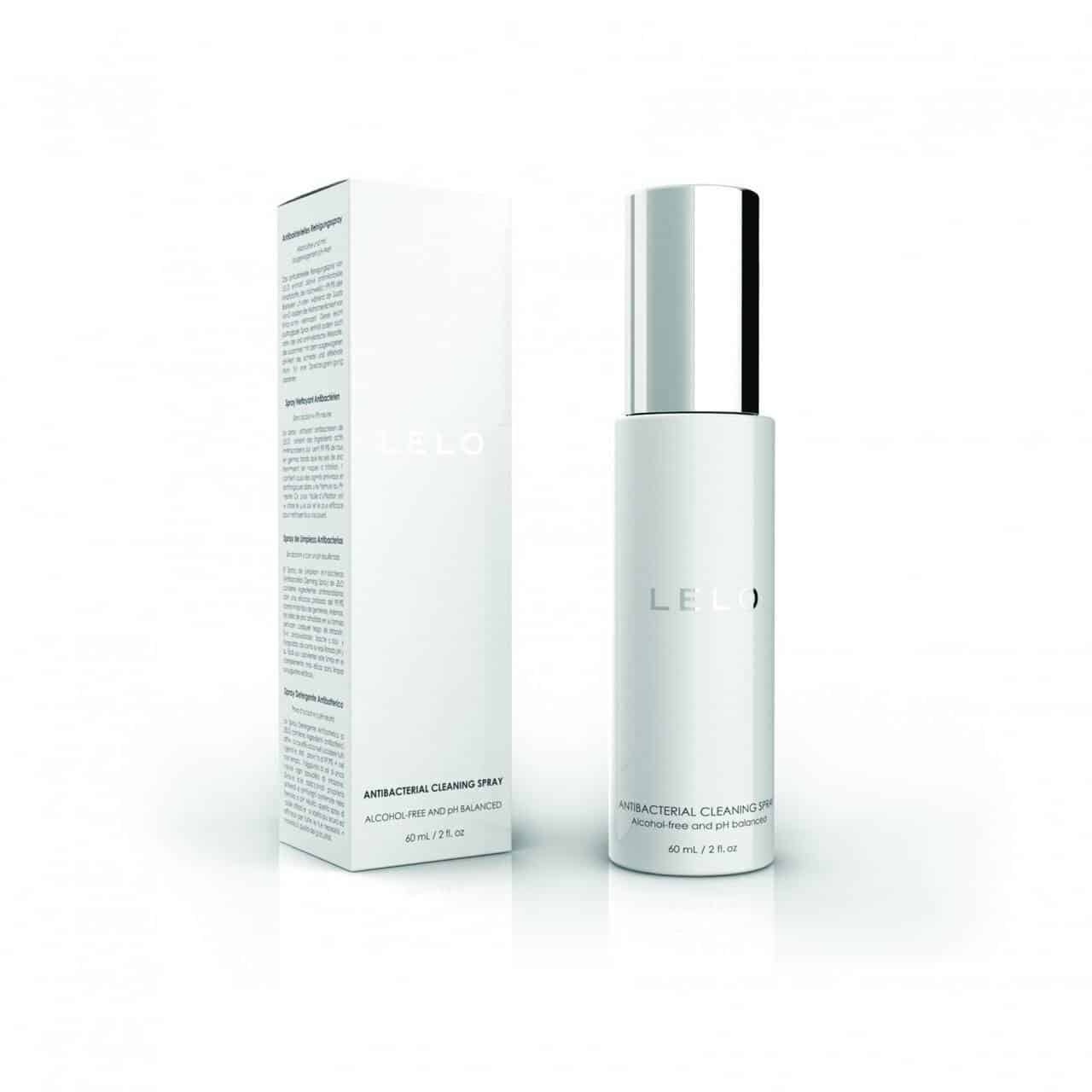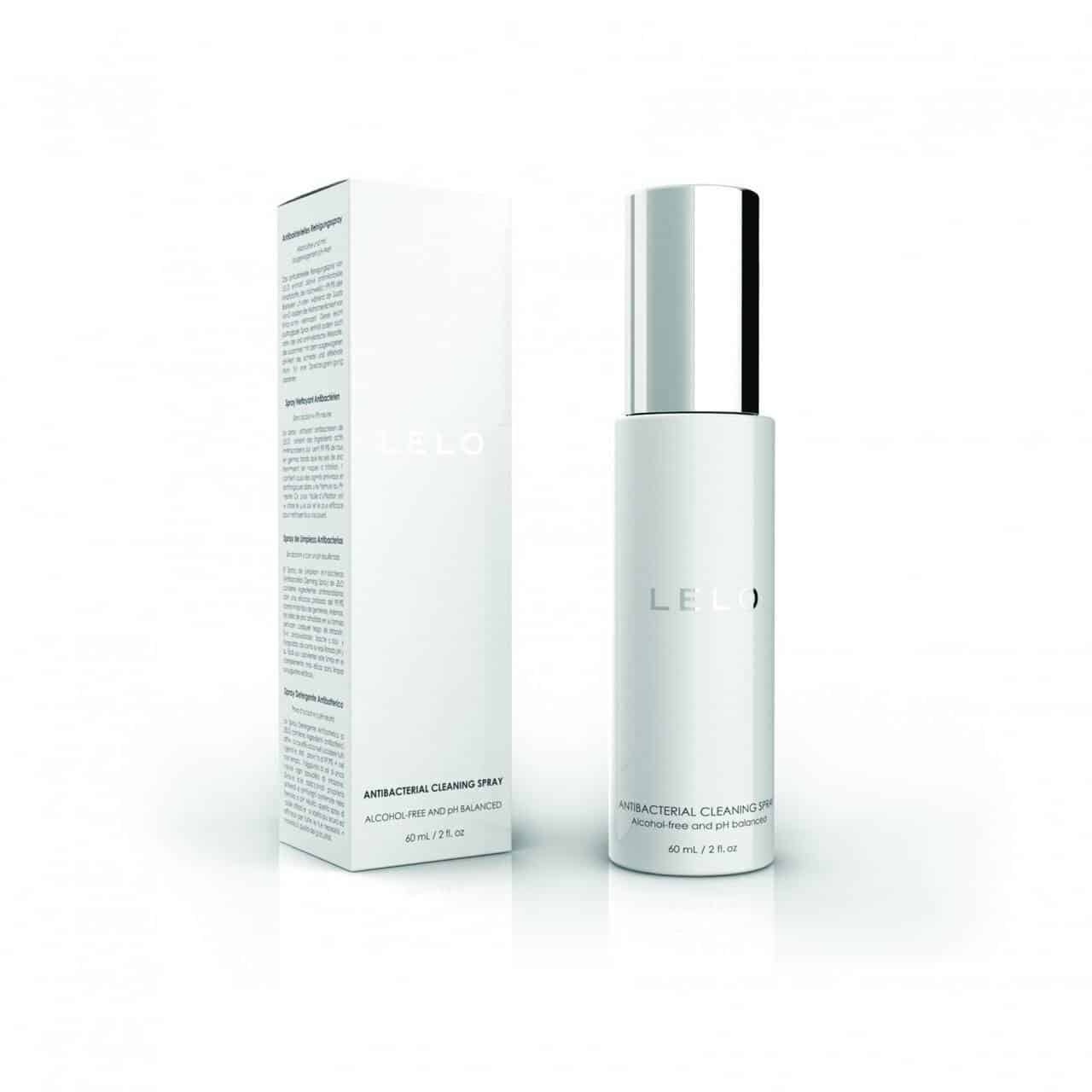 LELO Antibacterial Cleaning Spray
Description
LELO Antibacterial Toy Cleaning Spray
LELO Antibacterial Toy Cleaning Spray is specially formulated to offer enhanced safety and peace of mind that will ensure the enjoyment of your pleasure products for years to come.
KILLS 99.9% OF GERMS
Containing active anti-microbial ingredients proven to kill 99.9% of all germs, this strong yet gentle formula also includes zinc salts to reduce the chances of irritation for all skin types. This premium toy cleaner and easy-on spray contains additional anti-viral and anti-fungal properties within a pH balanced formula and is the safest and most effective choice for all toy cleaning needs.
LELO has improved the formula used by the best-selling toy cleaners on the market, most of which contain ingredients that deactivate or diminish the anti-microbial properties of Chlorhexidine Gluconate, a key ingredient that kills bacteria and germs. Furthermore, FDA monograph compliance ensures their claim of 99.9% germ and bacteria clearance is backed with authority, while the spray's faster and longer-lasting efficacy enables one bottle to go a long way.
USE WITH ANY TOY MATERIAL
This superior formula is also alcohol and silicone free, making it ideal for use with toys of any material and the most effective choice for all your toy-cleaning needs. This formula is suitable for use with silicone, rubber and latex.
HOW TO USE
LELO Antibacterial Toy Cleaning Spray is effective enough to be sprayed on and wiped away in seconds, while being safe and gentle enough to be applied to toys before and after each use. Simply spray the surface of the toy, leave for 5 seconds and then wipe clean with a lint-free cloth or towel. Body-safe formula means no need to rinse with water.
Spray surface of the toy, leave for 5 seconds and then wipe clean with a lint-free cloth or towel. The body-safe formula means that there is no need to rinse with water.
Features:
Fast acting & convenient
Body-safe and pH balanced formula
Alcohol & silicone free
Antimicrobial disinfecting power with anti-viral & anti-fungal ingredients
Non-irritating for sensitive skin with additional Zinc salts
2 fl. oz.
Ingredients | Aqua (Water), Propylene Glycol, Phenoxyethanol, Decyl Glucoside, PEG-7 Glyceryl Cocoate, PEG-12 Dimethicone, Sucralose, Sorbitol, Zinc Gluconate, Zinc Acetate, Zinc Lactate, Chlorhexidine Gluconate, Citric Acid, Disodium EDTA, Benzalkonium Chloride
Customer Reviews
LELO Antibacterial Cleaning Spray
This is a very convenient product to use. Very easy and no mess, just spray it on, wait a few seconds and wipe clean. I also love that there are no harsh ingredients that will irritate my lovely wife. I will purchase more of this in the future!