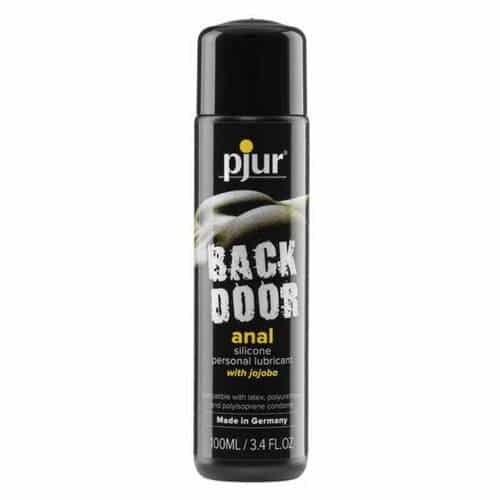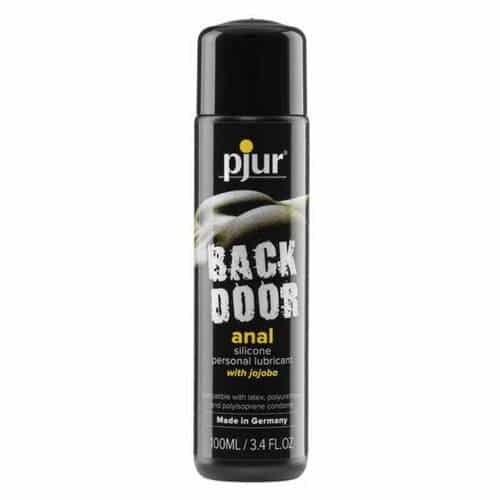 Pjur Back Door Relaxing Anal Glide Lubricant
Description
Pjur Back Door Relaxing Anal Glide Lubricant
Pjur Back Door is a highly concentrated silicone lubricant with jojoba created for anal play.
JOJOBA
Developed specially for anal sex, the combination of jojoba and premium silicone has a relaxing effect. The added benefits of natural high-grade jojoba extracts help to relax the anal sphincter without lidocaine or benzocaine. The soothing, nurturing properties of jojoba doesn't numb the area but helps relax the area without a desensitizing effect so that you still have feeling.
Jojoba also leaves the skin feeling much softer and more supple.
SLIPPERY AND LONG-LASTING
This anal lubricant is silicone based, which is super slippery, not tacky, and long-lasting, while also making the skin soft and subtle.
HOW TO USE
Pjur Back Door Relaxing Anal Glide Lubricant is suitable for daily use and safe to use with condoms.
Features:
Silicone lubricant designed for anal sex
Made with jojoba, which relaxes the anal sphincter
Slippery and not tacky
Long-lasting
100 ml./3.4 oz.
Ingredients | Dimethicone, Dimethiconol, Simmondsia Chinensis (Joboba), Seed Oil, Amyris Balsamifera Bark Oil