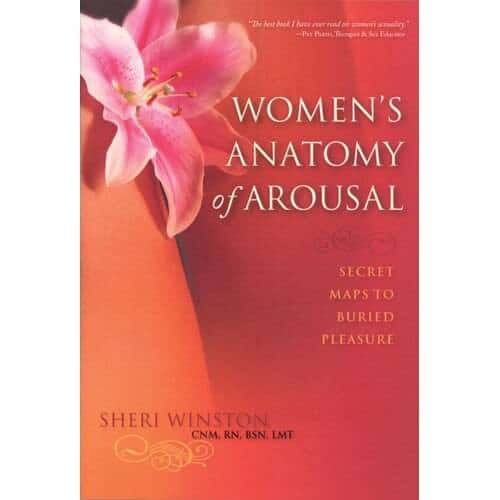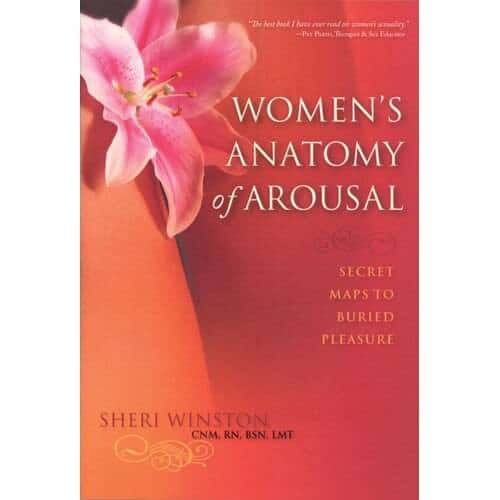 Women's Anatomy of Arousal
Description
Women's Anatomy of Arousal
by Sheri Winston, CNM, RN, BSN, LMT
Do you know everything about female genitalia? Women, their lovers and even medical professionals are missing essential information about how to turn a woman on.
According to Sheri, "It's hard to believe that in this day and age, so much information about female genital anatomy is missing from our science, our media and our minds….Very few people know about these parts or understand how they enable both reproduction and erotic ecstasy….Many professionals, including sex teachers and gynecologists, don't have accurate or complete maps, either."
Women have an entire network of structures responsible for arousal and orgasm that even doctors don't know about. The result: women must discover their sexual potential without accurate guides.
In this groundbreaking book, the reader finds the first-ever comprehensive, accurate, integrated picture of what's "down there." This fun, sexy guide combines lost knowledge with ancient and modern sexuality information, and illuminates every woman's secret paths to fabulous, orgasmically abundant sex.
Section 1 is "Maps, Models and Mistakes." With lots of drawing, this section includes a list of 5 different types of orgasms, the definition of wholistic sex, the definition of sexual energy, the differences between men and women when it comes to sex, and lots more.
Section 2 is "Journey to the Origin of the World," which is all about the female genitalia.
Section 3 is a how to guide with tips and tricks.
Author Sheri Winston boasts over twenty years as a nurse-midwife, gynecology practitioner and student of the ancient erotic traditions. Over the years, she has developed her own unique approach to sexuality education, called Wholistic Sexuality™, which integrates common and obscure information from modern science, specialized holistic healing know-how and esoteric sexual practices. She is the executive director of the Kingston, NY-based Center for the Intimate Arts.
Women's Anatomy of Arousal is a must read for every woman and anyone who wants to have sex with a woman.