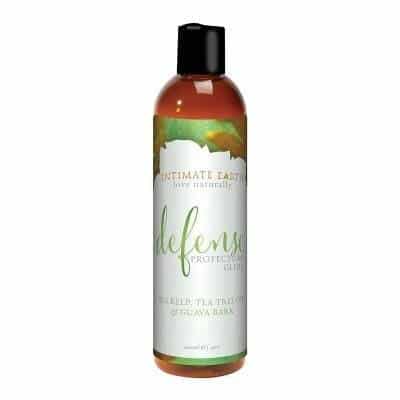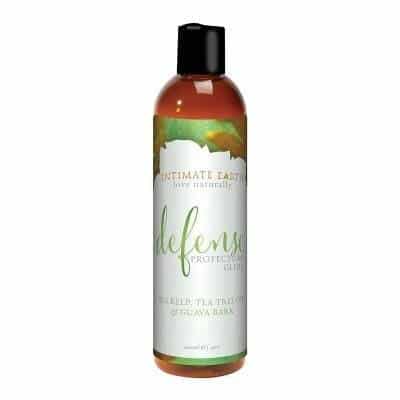 Intimate Earth Defense Water Based Lubricant
Description
Intimate Earth Defense Water Based Lubricant
Made with Sea Kelp and Guava Bark, Defense Lubricant is a premium paraben-free, glycerin-free lubricant that is designed to work with the body and does not disrupt healthy microflora.
Intimate Earth, formerly known as Intimate Organics, Defense Water Based Lubricant is made with Certified Organic Extracts and blends naturally with a woman's natural fluids.
It is latex condom friendly and safe to use with any toy.
Available size:
Ingredients | Purified Water (Aqua), Carrageenan, Polysorbate 20, Sodium Benzoate, Potassium Sorbate, Citric Acid, Alcohol, Psidium Guajava Fruit Extract, Aloe Barbadensis Leaf Extract, Cymbopogon Schoenanthus Extract, Lycium Barbarum (Goji) Fruit Extract, Lealeuca Alternifolia (Tea Tree) Leaf Oil
Customer Reviews
No more worries
I have been using this lubricant for about a year now. Prior to that year, other lubes have been driving me nuts with the constant irritation because of the ingredients that simply do not belong in my sensitive areas. This lubricant helps me stay safe, and I honestly love the fact that I don't need to worry about my health down there. Keep in mind though that it is a water-based lubricant, so it does dry out fast. That aspect along with the size of the bottle would probably be my only problem with it, but I wouldn't risk switching to another lubricant because I've gotten so comfortable with this one.