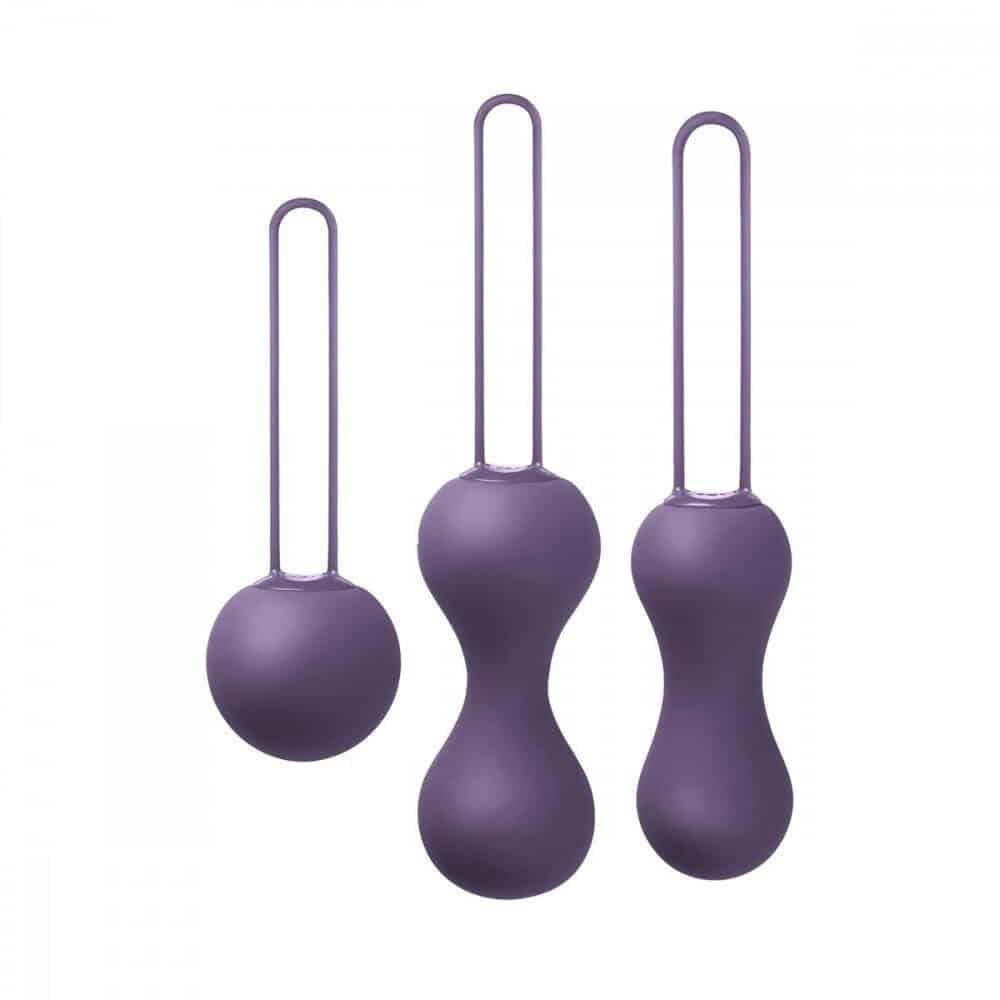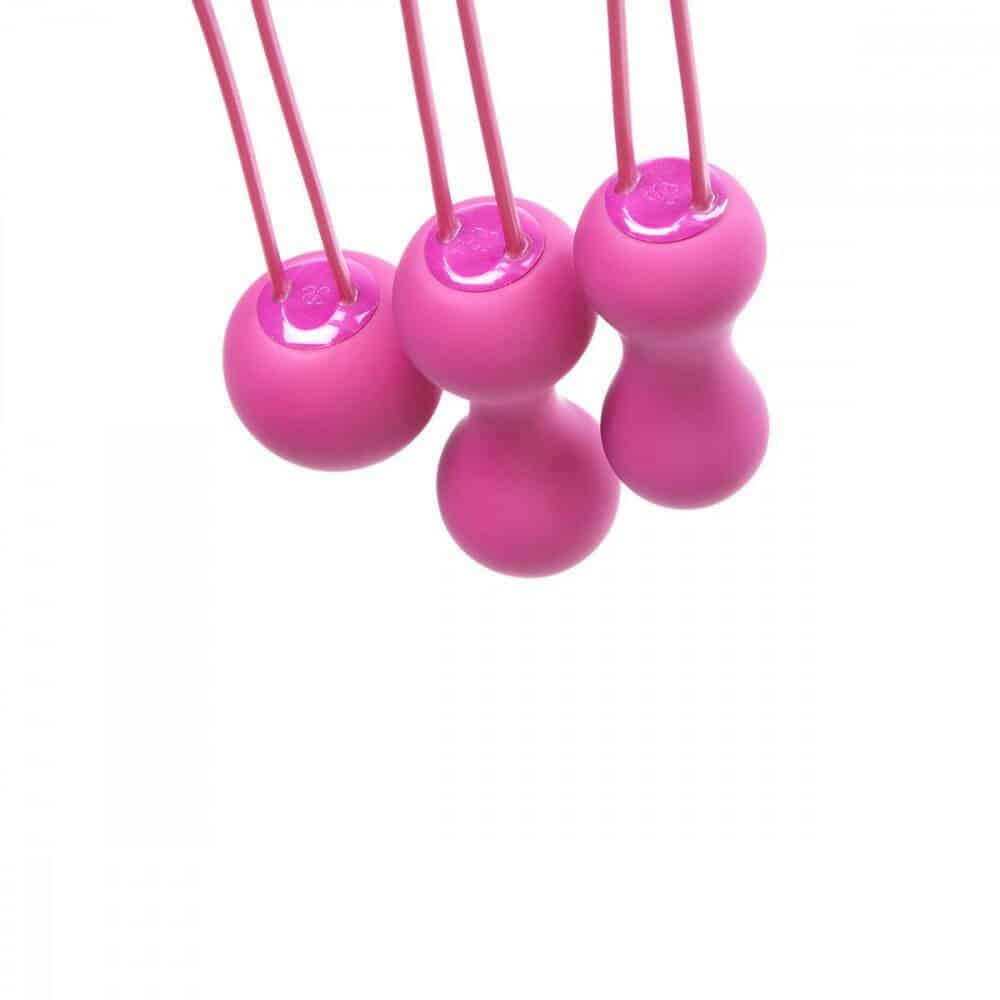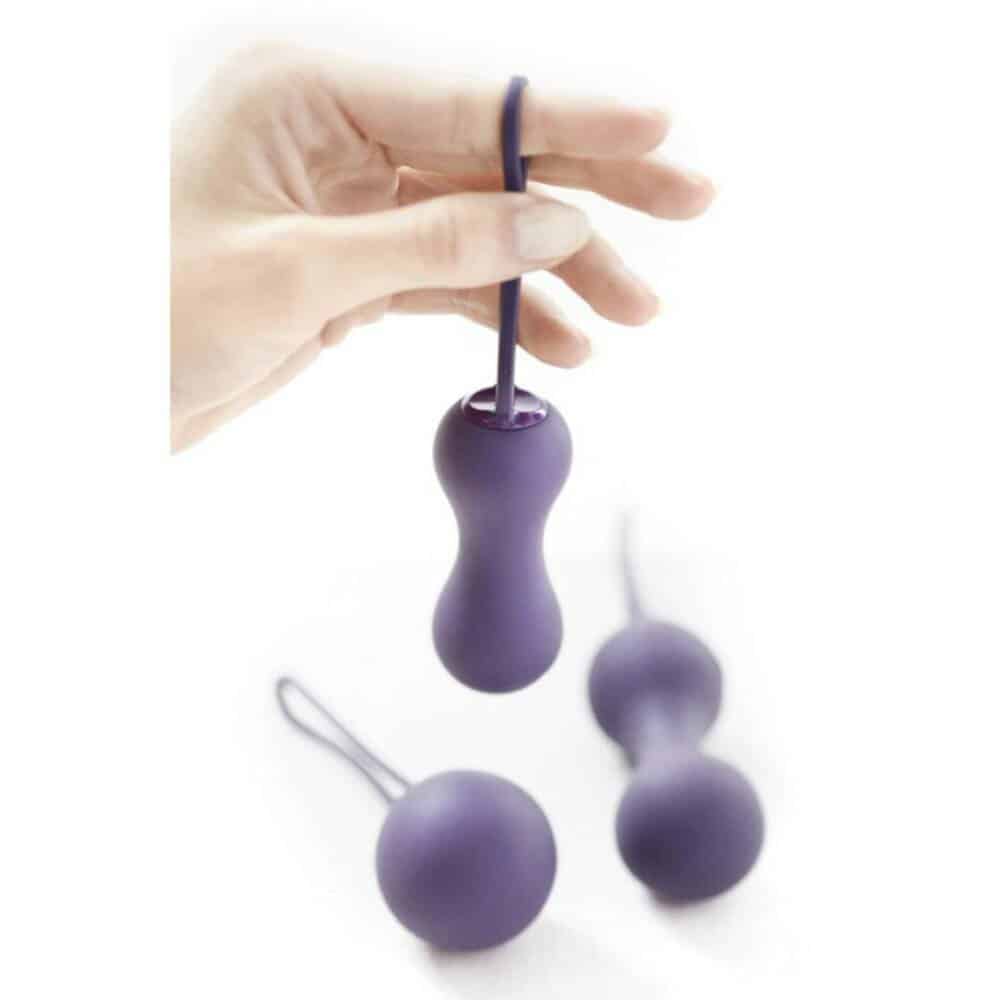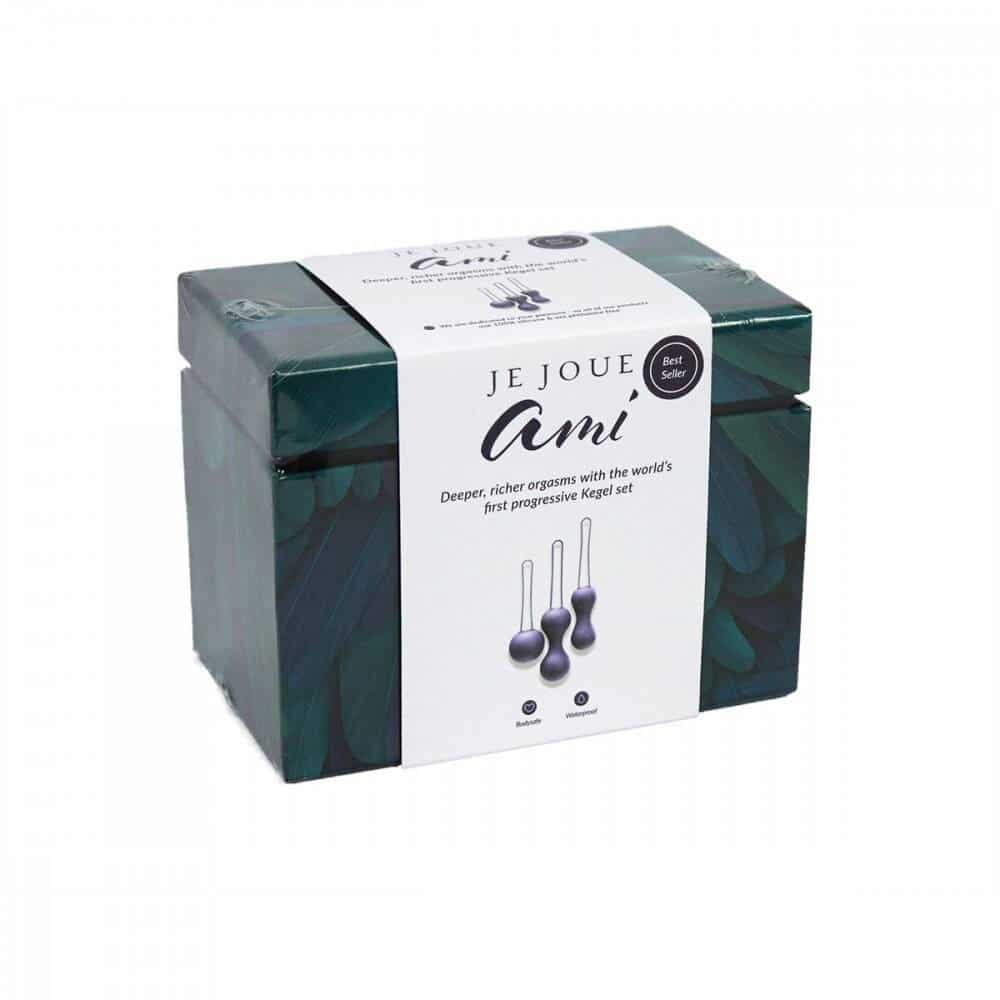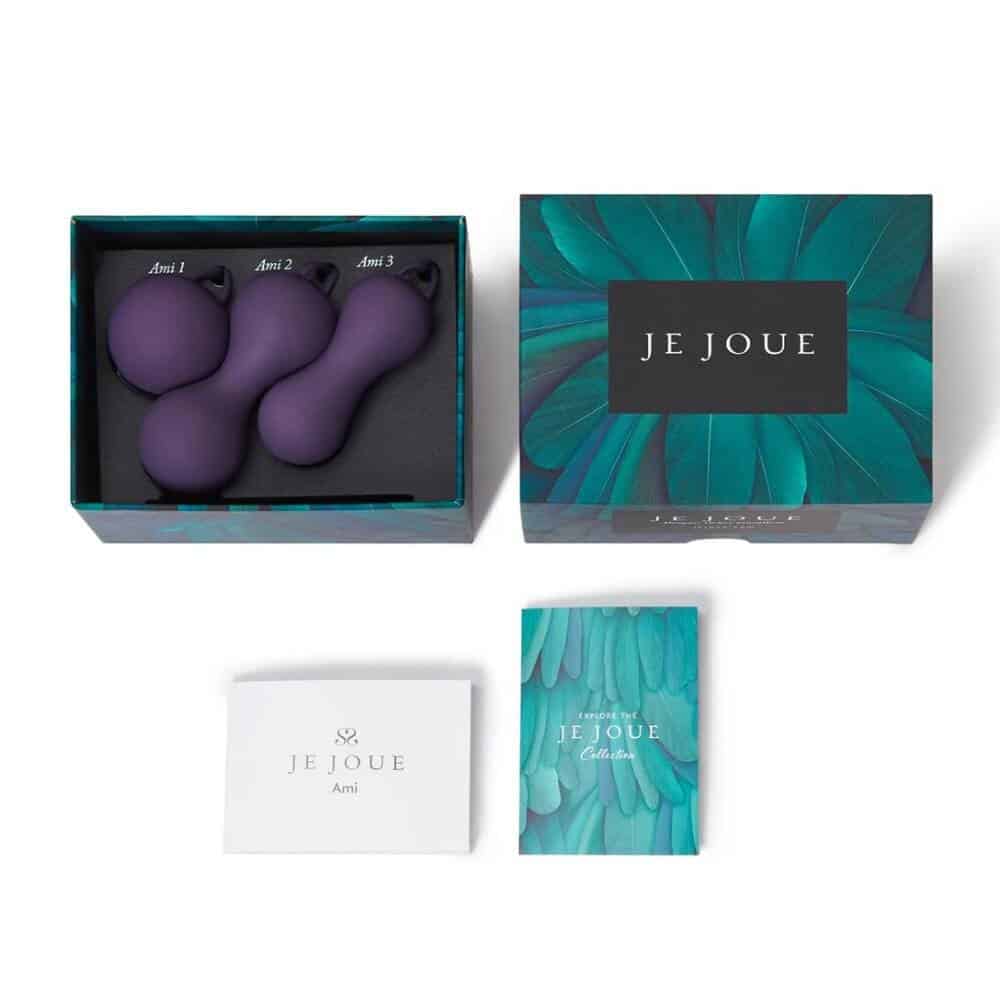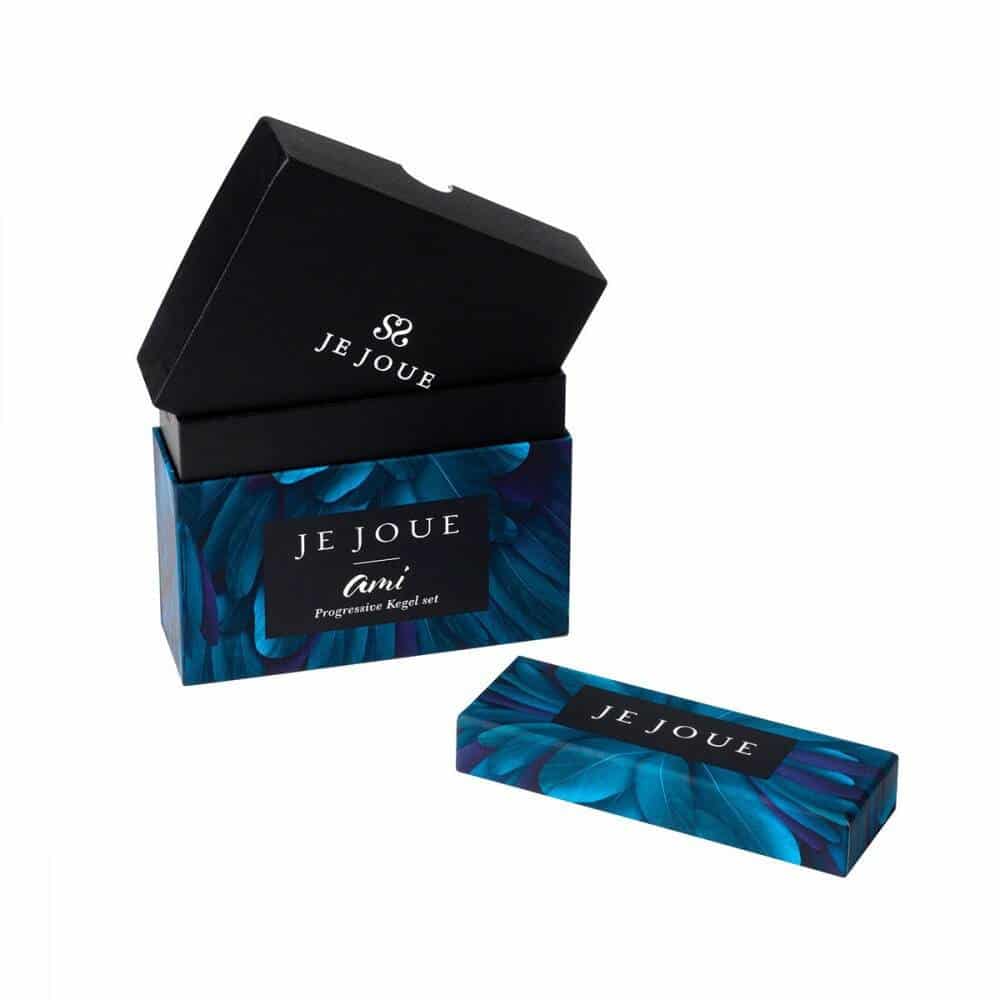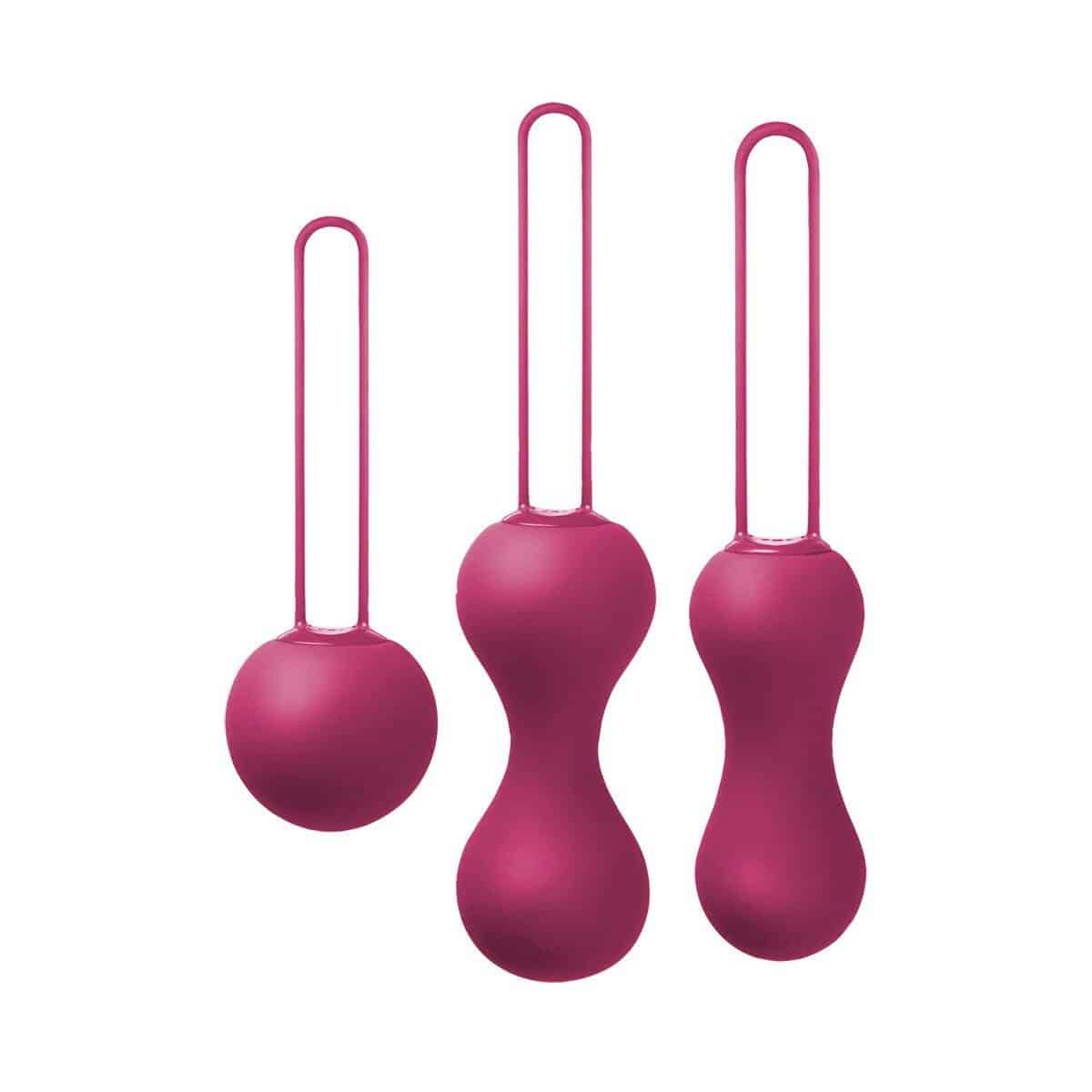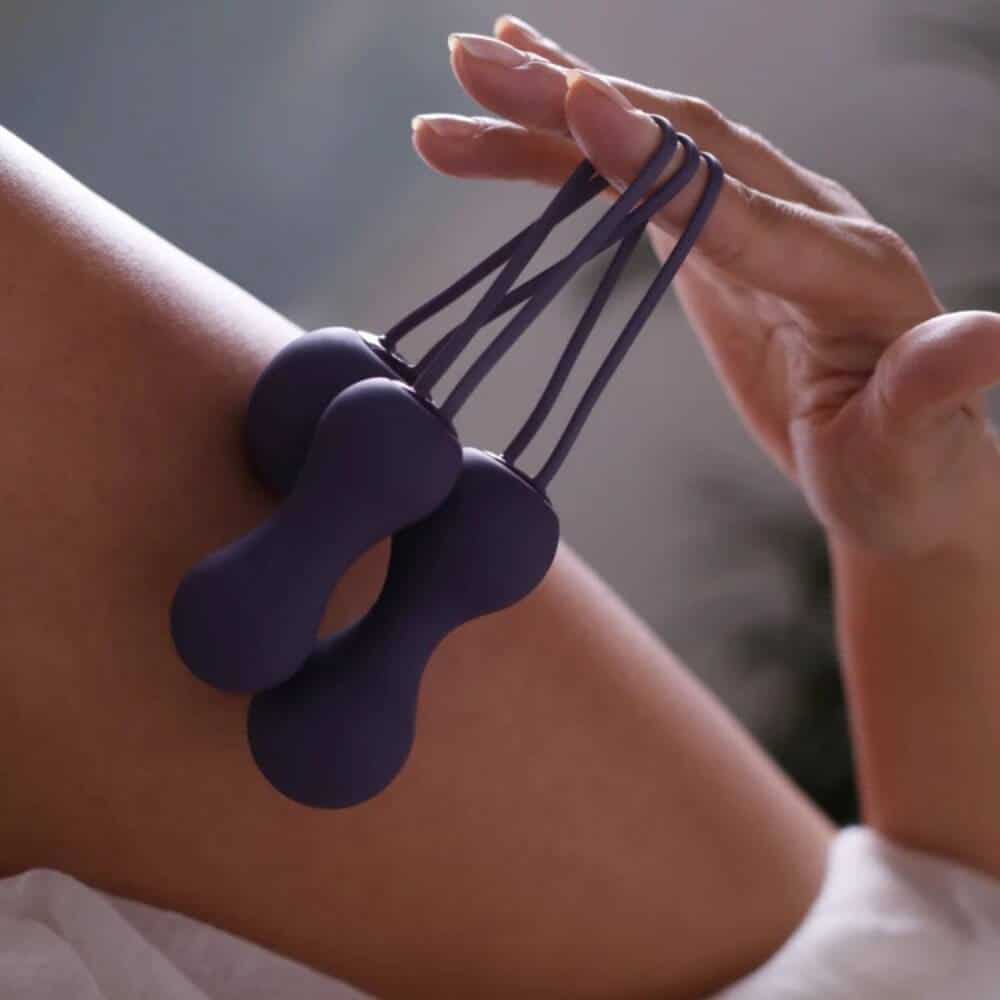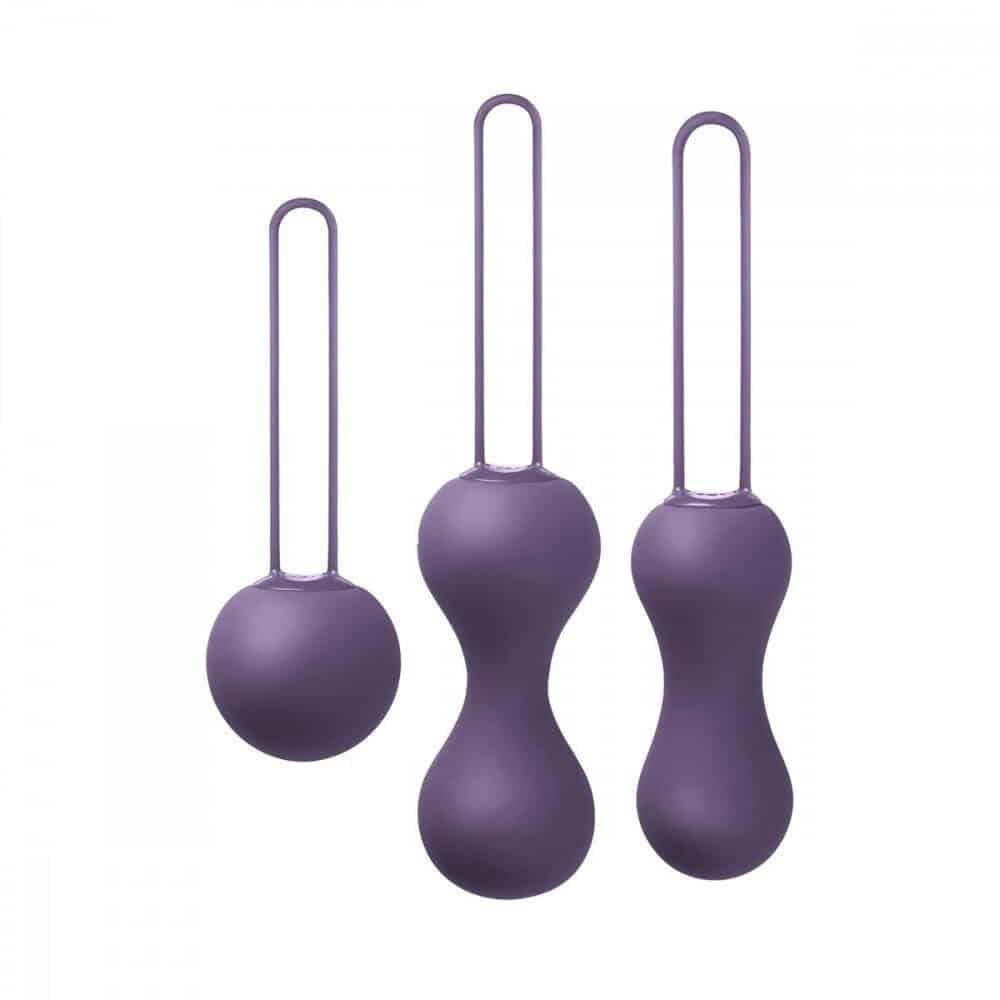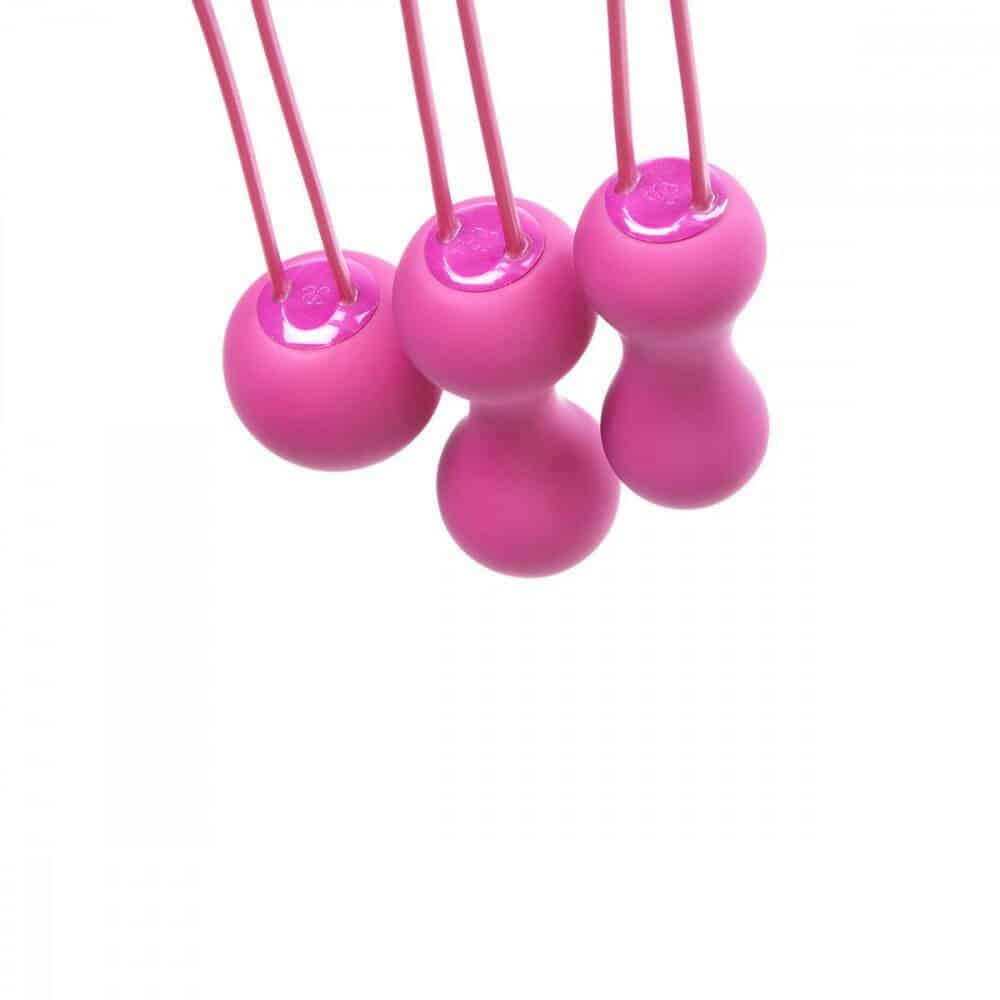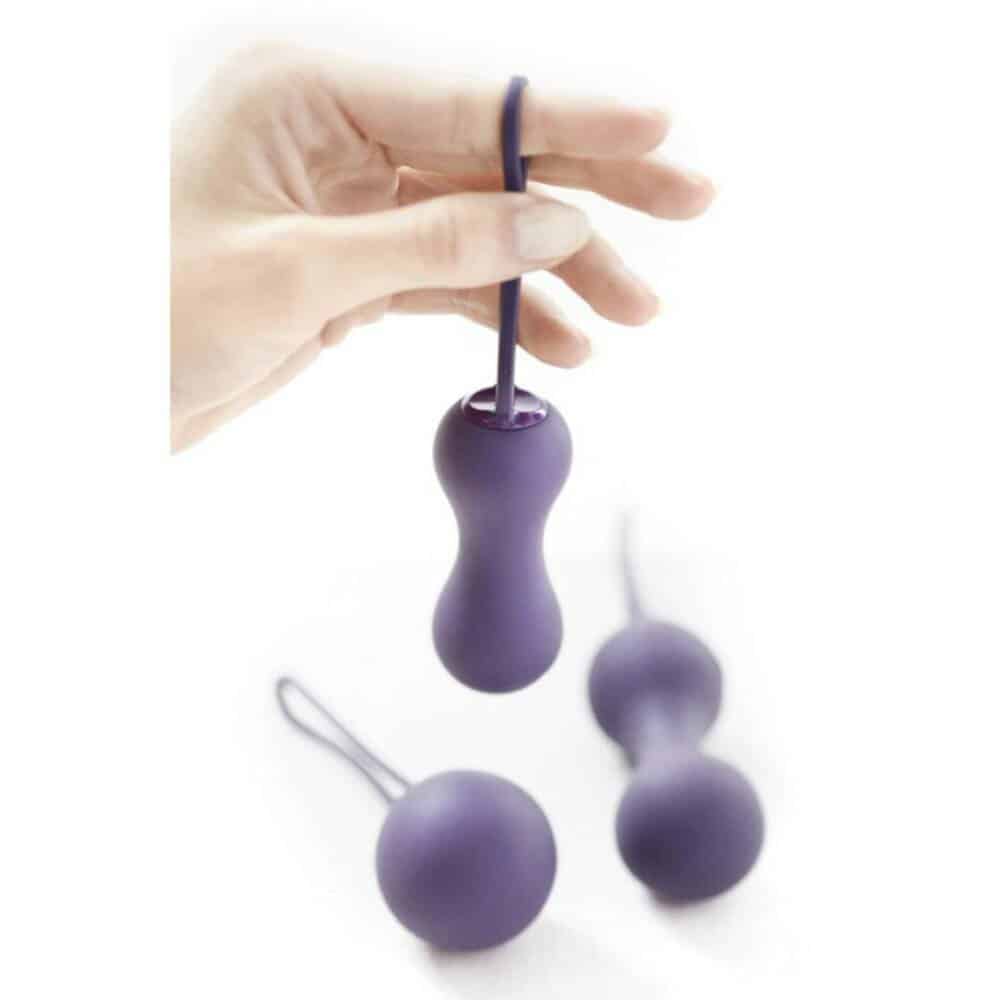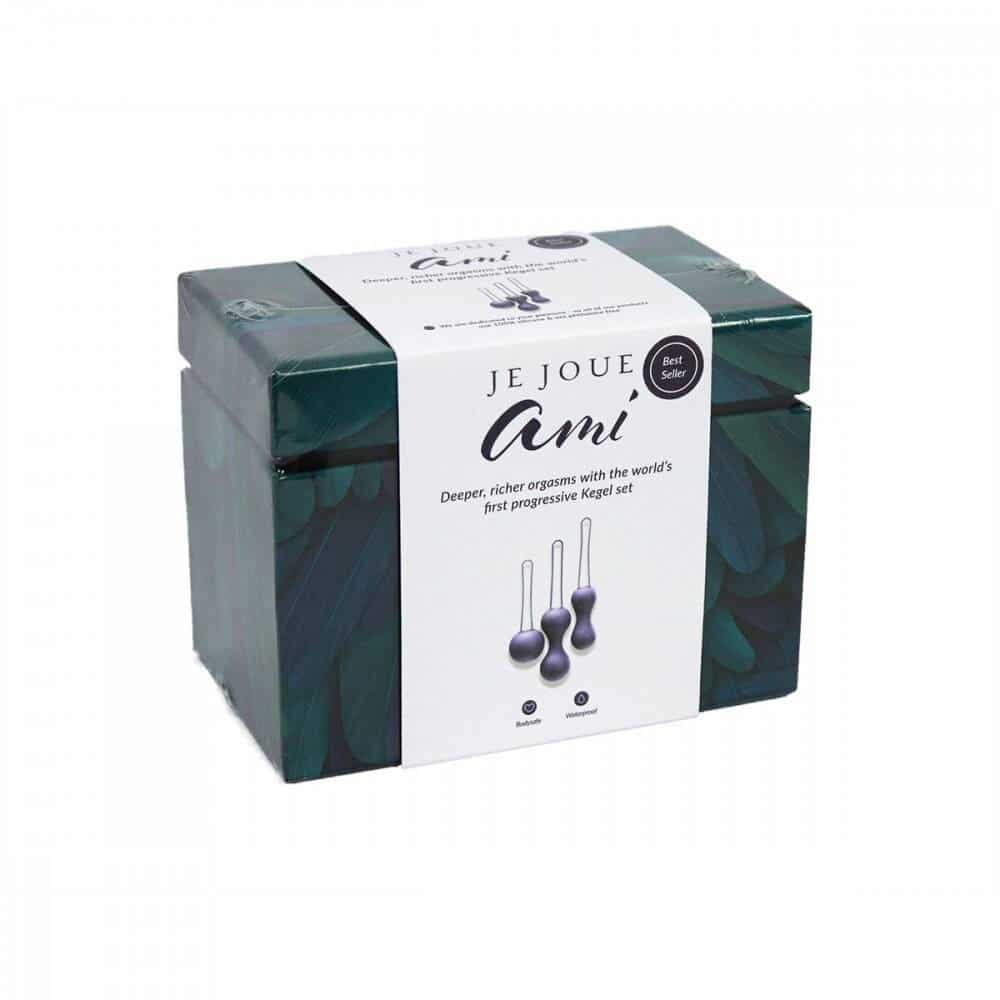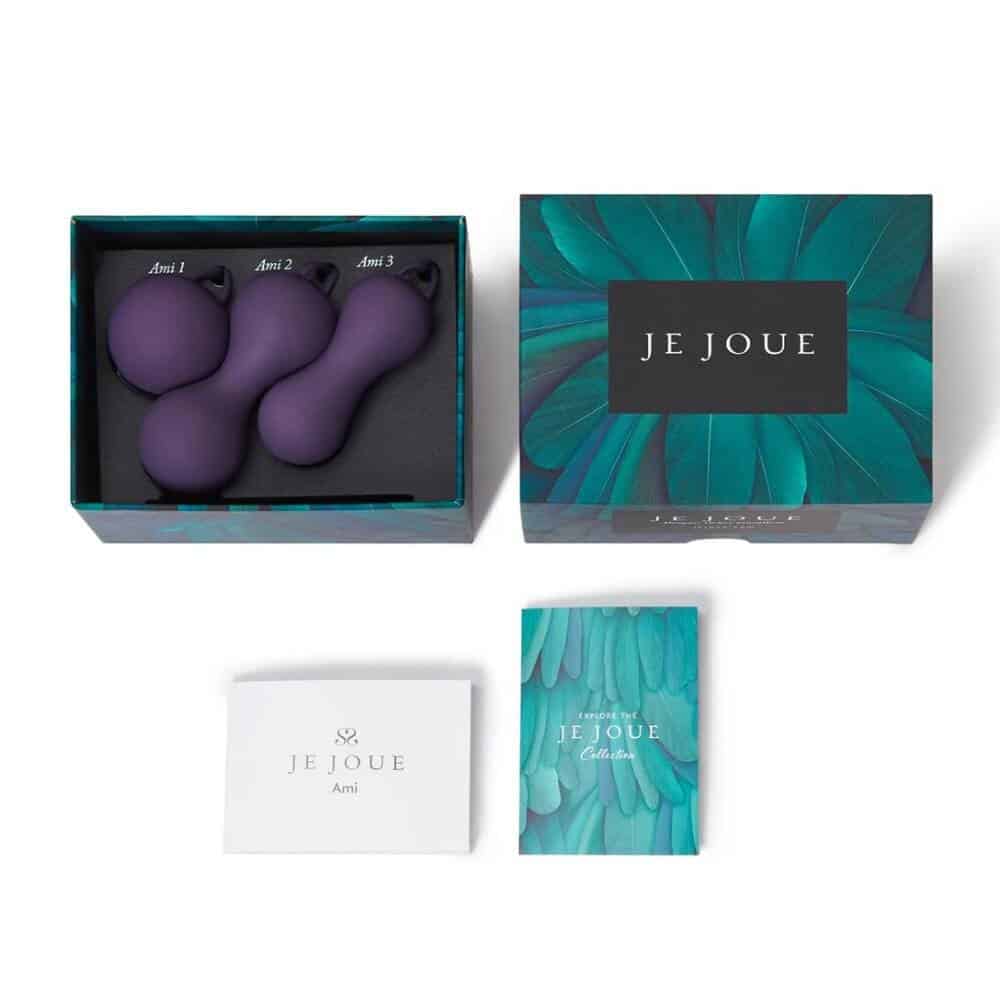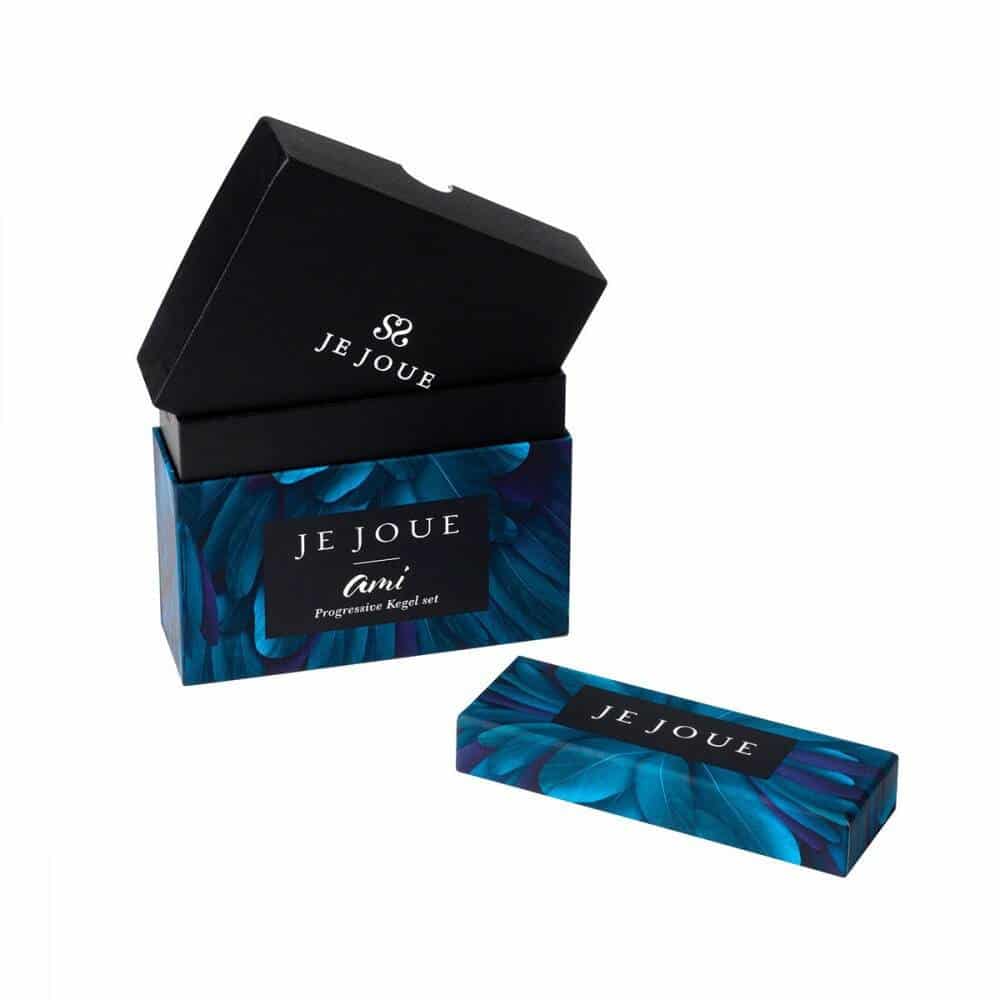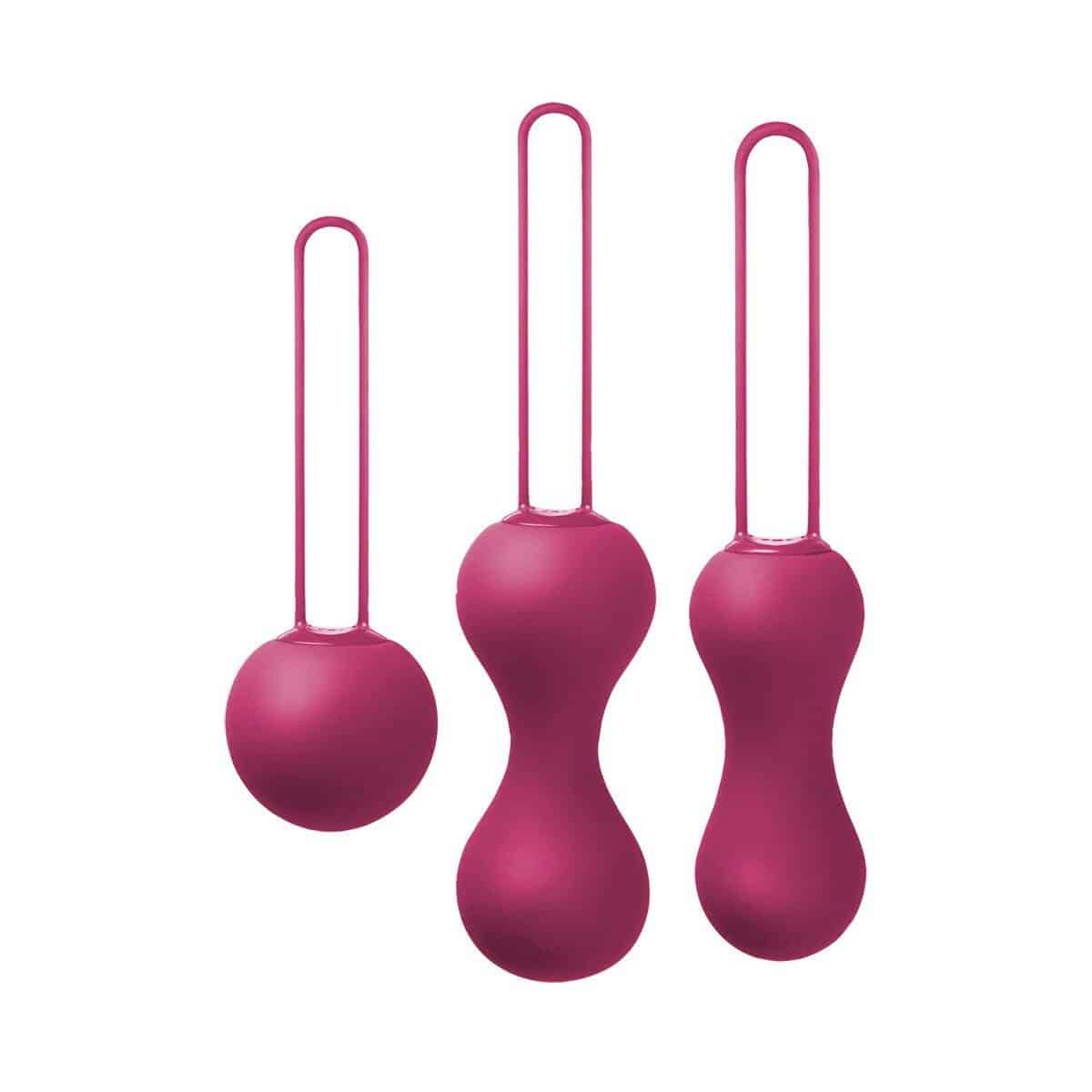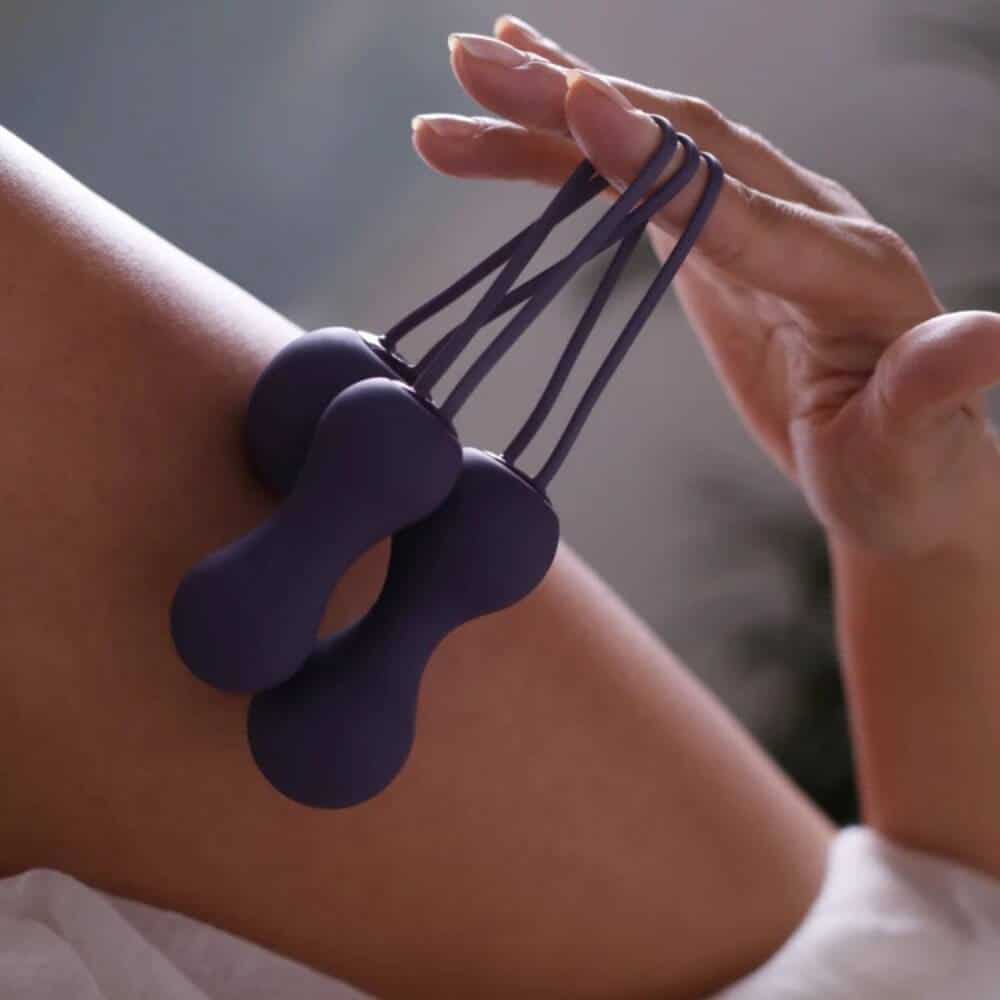 Je Joue Ami Kegel Balls
Description
Je Joue Ami Kegel Balls
Je Joue Ami Kegel Balls and exerciser set is a progressive, three step 'tease as you tone' set of ben wa balls and Kegel weights.
WHY USE KEGEL BALLS
Your PC muscle – Pubococcygeus (PC muscle) is the hammock-like muscle that stretches from your pubic bone to coccyx, supporting your pelvic organs and internal genitalia. Je Joue Ami enhances your pelvic fitness and strengthens your PC muscle, allowing deeper and more intense and easy-to-achieve orgasms, enhanced sensitivity, greater urinary control, and helps during childbirth — all at a self-selected pace.
Pleasure for You
With Ami, these exercises become simple, easy and pleasurable. Using Ami regularly will tone and strengthen your PC muscle. Furthermore, each Ami contains little balls that rumble around inside you, creating a discreet, arousing sensation even while you're working out.
Pleasure for Him
If you have a male partner, Ami can help improve your PC muscle to grip and tease his penis during sex.
Health
With Ami, you can strengthen your PC muscle to improve bladder control and help with urinary incontinence.
Pregnancy
Using Ami before pregnancy can protect your vagina by preparing your PC muscle for delivery. After birth, Ami can speed up vaginal recovery and the enhanced tightness you'll achieve will increase sensitivity for you and your partner during sex.
Menopause
Strengthening your PC muscle can enhance your natural vaginal lubrication, sexual response, and urinary control during menopause.
PROGRESSIVE KEGEL EXERCISER
Je Joue Ami Kegel Balls allows you to find your perfect starting point and progress to heavier weights in order to make your pelvic floor stronger while doing it in a pleasurable way.
Ami 1

| A large, soft and lightweight single ball. If you're new to Kegel exercisers or you're out of practice, start here.

Ami 2

| A medium-sized double ball that's still soft yet slightly heavier. Try Ami 2 if exercising with Ami 1 doesn't challenge you enough.

Ami 3

| A small, hard and heavy double ball. This is the most advanced Ami for experienced users.
MORE ORGASMS
Do you want multiple, more intense and more frequent orgasms? If the answer is "yes," then you should start doing Kegel exercises to strengthen your pelvic floor muscles.
A stronger pelvic floor and PC muscles also can help you have an easier pregnancy and delivery.
HOW TO USE
We recommend using only water-based lubricant and cleaning before and after each use with sex toy cleaner.
Features:
3 step silicone Kegel ball system
Actively exercises and tones pelvic floor muscles for enhanced orgasms
Ergonomic retrieval loops for easy removal
100% Vegan
Measures:
Ami 1 | Beginner
Weight | 1.65 oz.
Length including cord | 4.37 in
Length excluding cord | 1.41 in
Maximum diameter | 1.41 in
Ami 2 | Intermediate
Weight | 2.75 oz.
Length including cord | 6.14 in
Length excluding cord | 3.14 in
Maximum diameter | 1.25 in
Ami 3 | Advanced
Weight | 3.73 oz.
Length including cord | 5.66 in
Length excluding cord | 2.75 in
Maximum diameter | 1.1 in