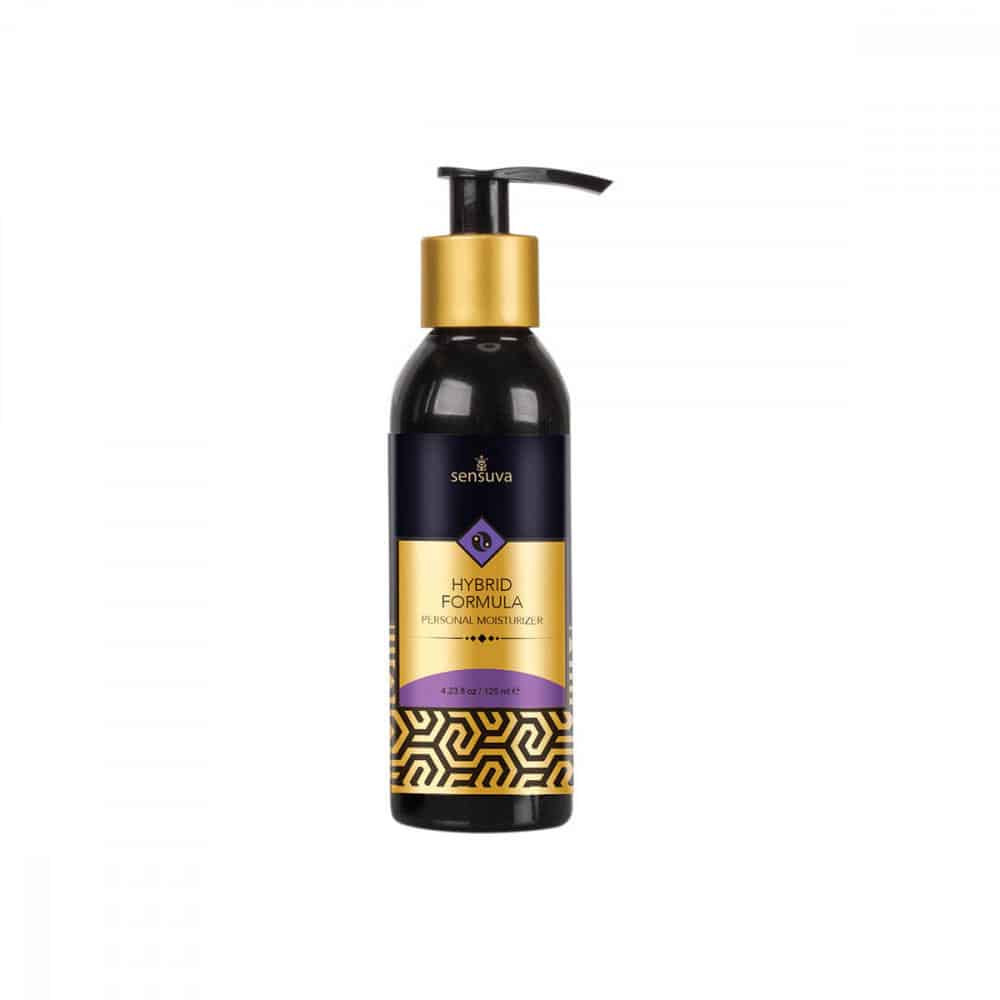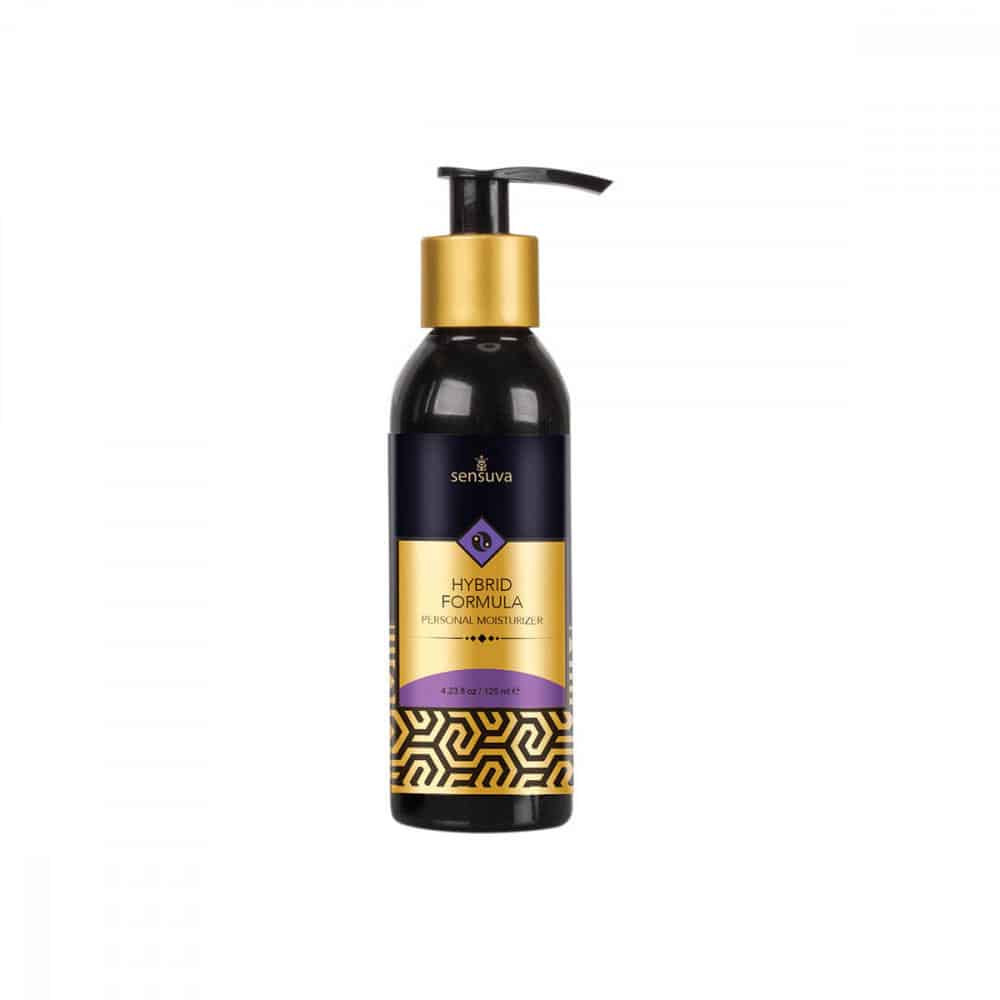 Sensuva Hybrid Lubricant
Description
Sensuva Hybrid Lubricant
Sensuva Hybrid Lubricant is soft to the touch and leaves your skin feeling moisturized and silky smooth.
LONG LASTING AND SLICK
A healthy hybrid formula, Sensuva`s Hybrid Formula is a water-based formula blended with medical-grade silicone. It is longer-lasting than other hybrid lubricants with 15% silicone. It is also thinner so you can feel your partner's body and connect more. The Hybrid formula does not become sticky or tacky like typical water based personal lubricants, and doesn't disappear quickly. When it finally disappears, it leaves the skin feeling silky smooth and well hydrated.
SENSITIVE LUBRICANT
Sensuva Hybrid is ideal if you want a gentle lubricant to soothe delicate tissue, if you are going through menopause, or if you typically have allergies or skin sensitivities. It can be used as a daily moisturizer since it is very hydrating and is wonderful for delicate and sensitive skin.
USE FOR ALL TYPES OF PLAY
Hybrid is made with all food-grade ingredients (also pleasant to use during oral play!). It has a fresh scent and pleasant taste.
Shake well before use.
Features:
Thin hybrid water-based lubricant blended with 15% silicone
Soothes delicate tissue
Can be used as daily moisturizer
Great for all types of sexual play
Long-lasting and not sticky or tacky
Easy cleanup
Latex friendly
Safe for use with toys
Paraben-free
pH balanced
4 oz.
Ingredients | Certified Organic Aloe Vera Juice (Aloe Barbadensis), Water Cellulose, Dimethicone, Propanediol, Isopropyl Palmitate, Sorbitan Monostearate, Potassium Sorbate, Sodium Benzoate