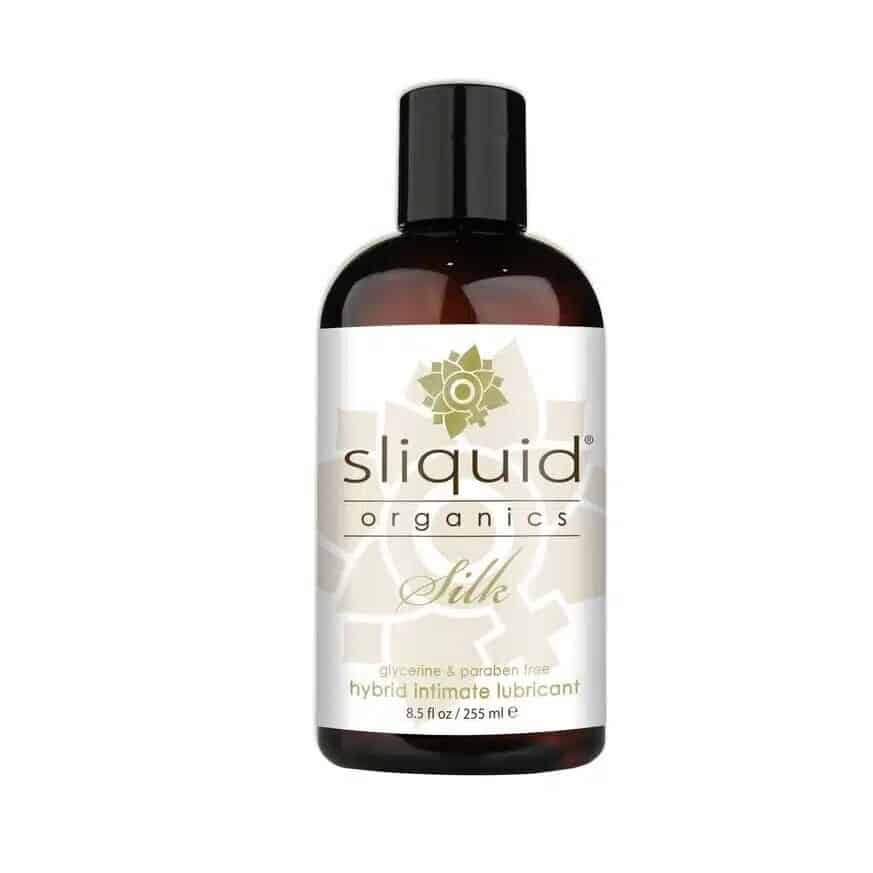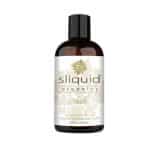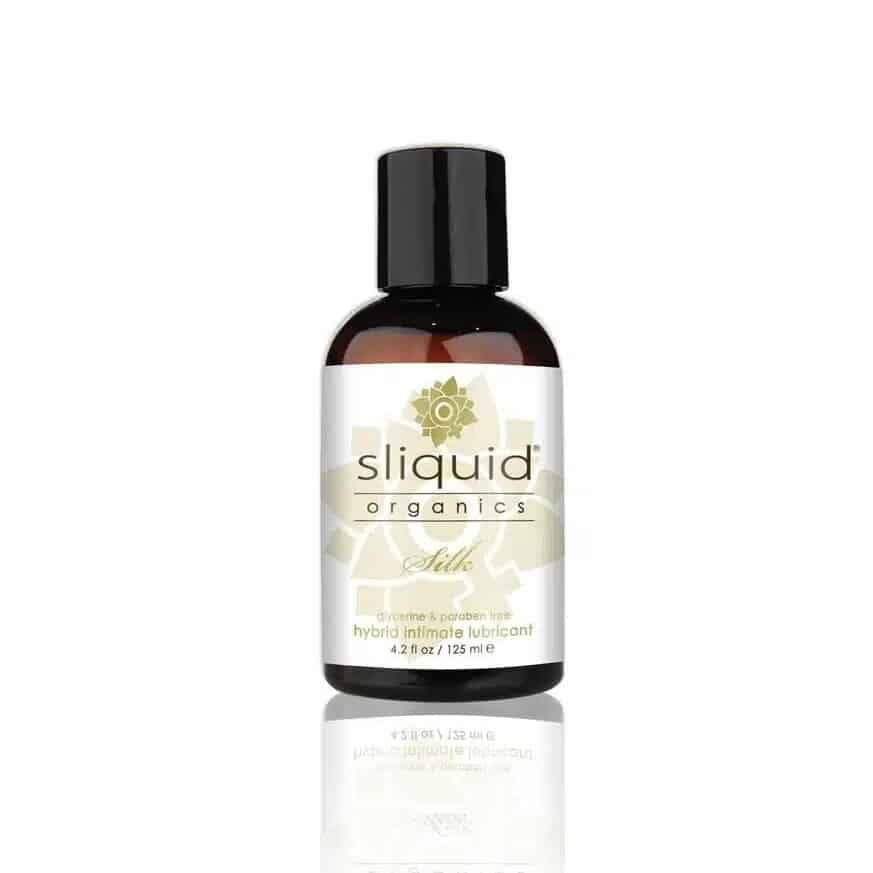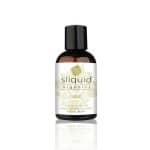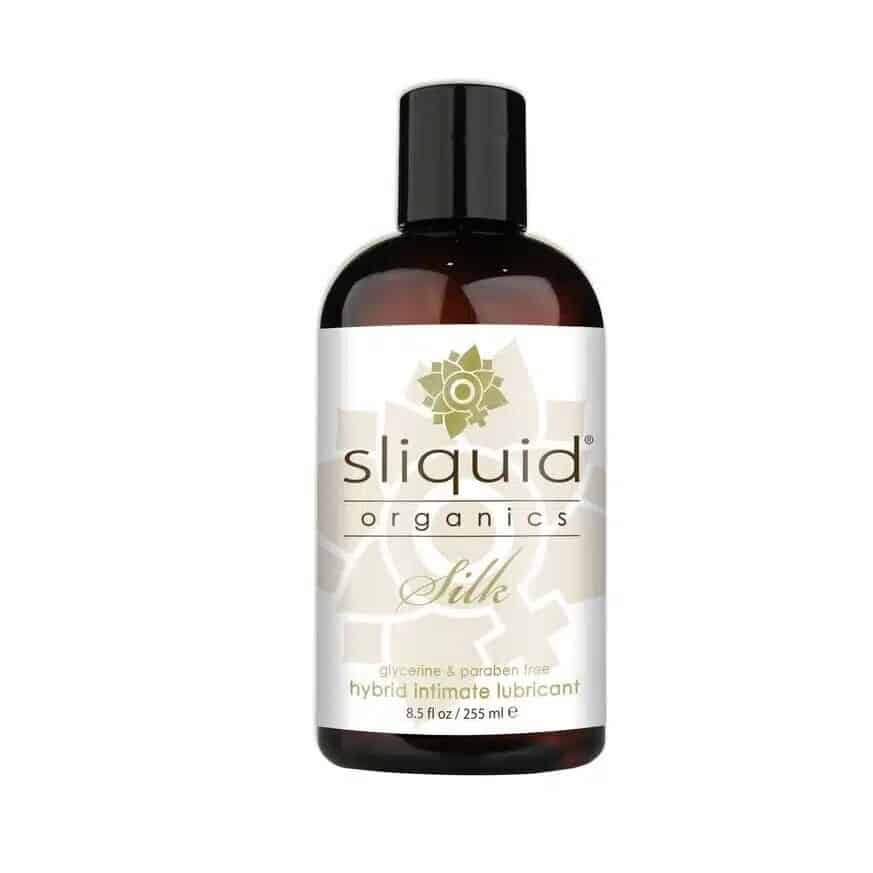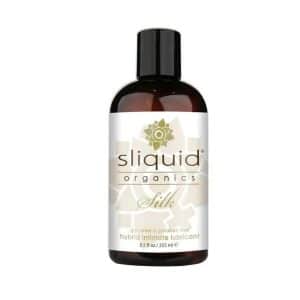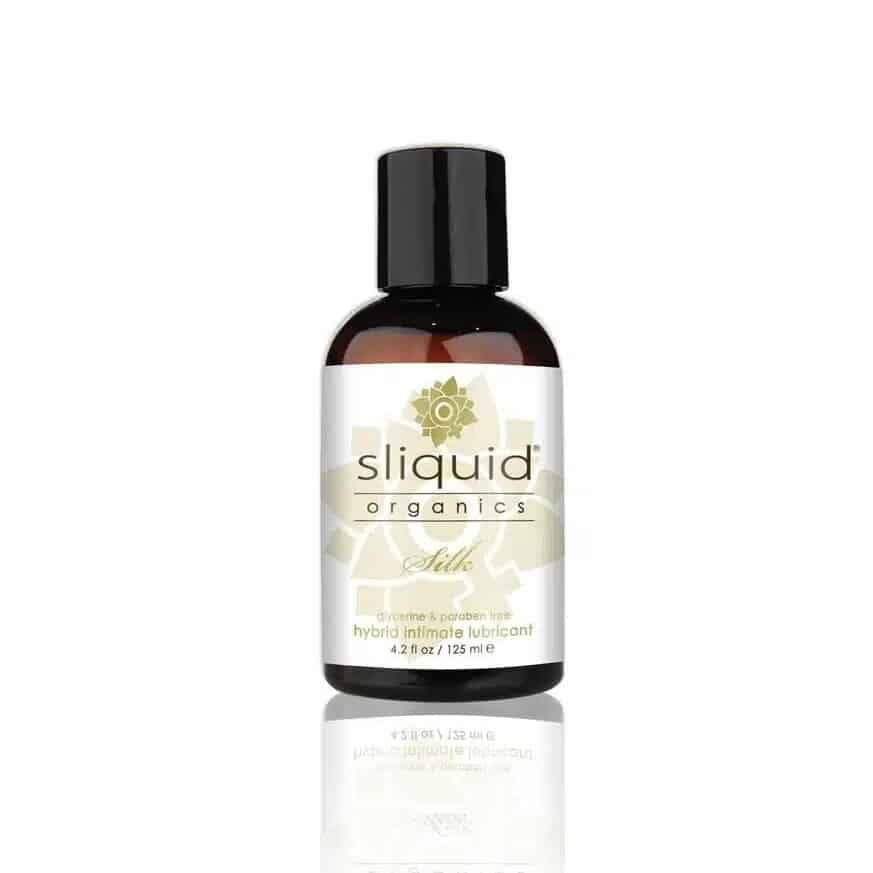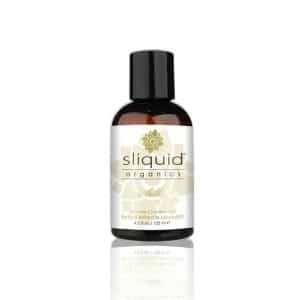 Sliquid Organics Silk Water Based Lubricant
Description
Sliquid Organics Silk Water Based Lubricant
Sliquid Organics Silk Lubricant is an organic lubricant botanically infused with silicone and natural ingredients making it silky smooth and not tacky. Blended with emollient esters, this natural lubricant is similar to a fragrance free, soothing skin lotion.
ADDED SILICONE
The 12% silicone blend adds longevity to the personal lubricant, making it ideal for long lasting intimate sessions, and it is ideal for sensual massage. Sliquid Organics Silk cleans up with the ease of a water based lubricant, and has the added longevity of a silicone based lubricant.
NATURAL INGREDIENTS
Created using only the cleanest and most natural ingredients, this organic lubricant is designed keep your most intimate areas soft, smooth, and moisturized, while healing your skin.
Ideal for women with sensitivities, Sliquid Organics Silk is glycerin and paraben free personal lubricant has been blended with certified organic botanical extracts that support the body. Those botanical extracts include:
Plant Cellulose (made from cotton), which is used to create the thickness of the lubricant
Aloe Barbadensis* (Aloe Vera) & Hibiscus*, which help heal & moisturize the skin
Dimethicone, which is a medical grade silicone that adds longevity and slipperiness
Flax* & Alfalfa*, which restore elasticity to the skin
Green Tea*, which is an anti-inflammatory
Sunflower Seed*, which is used as a calming & cleansing tonic
Isopropyl Palmitate, which is a palm oil based thickening agent
Potassium Sorbate, which is a natural preservative that helps keep unwanted bacteria away
WATER-BASED
Sliquid Organics Silk is aloe-based and water-soluble, making it extremely easy to clean up. It will not become sticky or tacky, because this water lubricant is designed to emulate your body's own natural lubrication.
Features:
Infused with certified organic botanical extracts*
Water-based and water-soluble
Safe to use with all materials
Glycerine and paraben free
Free of propylene glycol & glycerol
No sugars or artificial sweeteners
Ph balanced neutral
Vegan friendly & cruelty free
<100% Made in America
Ingredients | Purified Water, Plant Cellulose (from Cotton), Aloe Barbadensis*, Natural Tocopherols (Vitamin E), Extracts of Hibiscus*, Flax*, Alfalfa*, Green Tea* & Sunflower Seed*, Isopropyl Palmitate, Polysorbate 20, Dimethicone, Emollient Ester, Potassium Sorbate
* Organic botanical extracts are independently certified by Quality Certification Services in compliance with the USDA National Organic Program.
Available sizes:
125 ml. | 4.2 oz.
250 ml. | 8.5 oz.