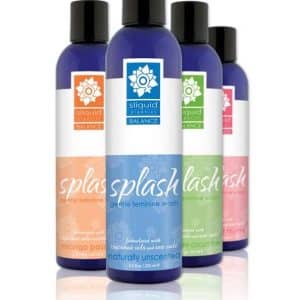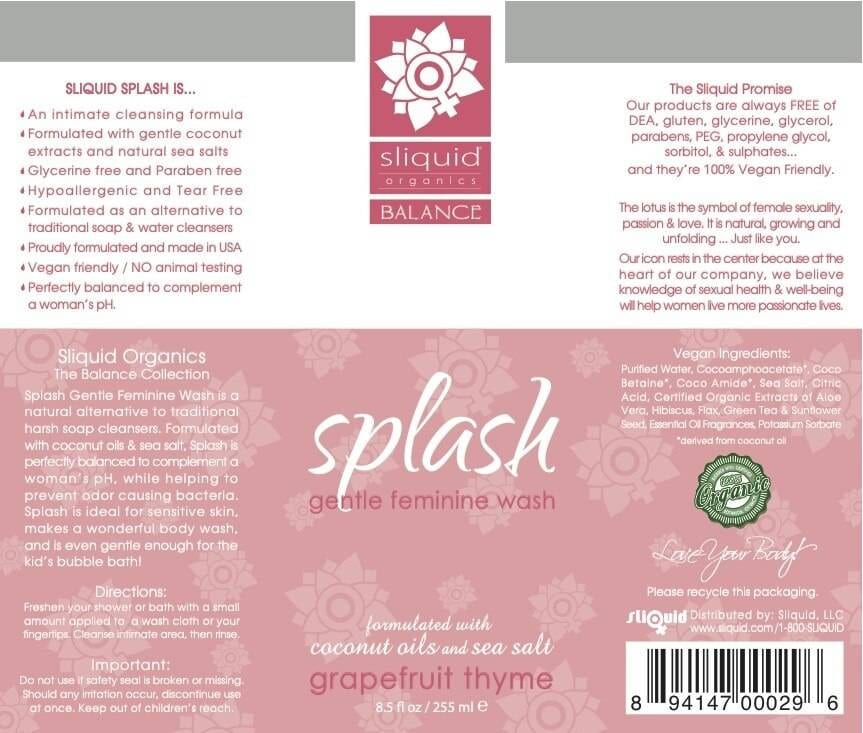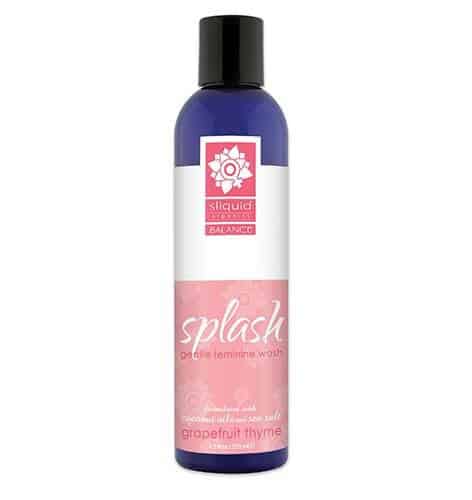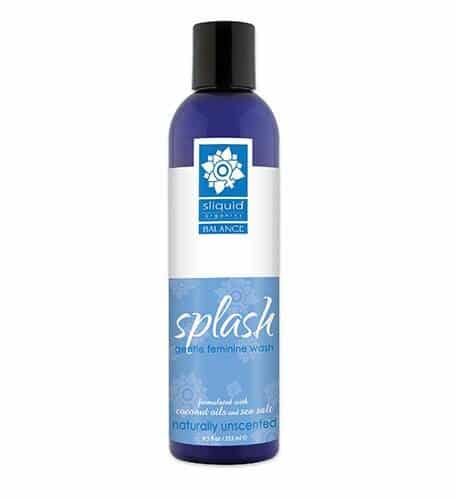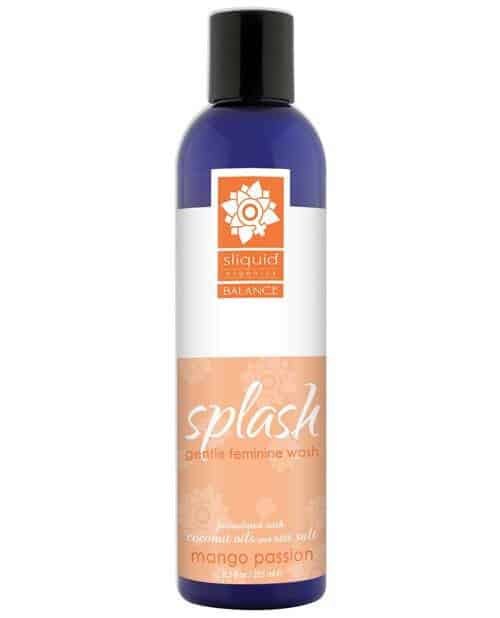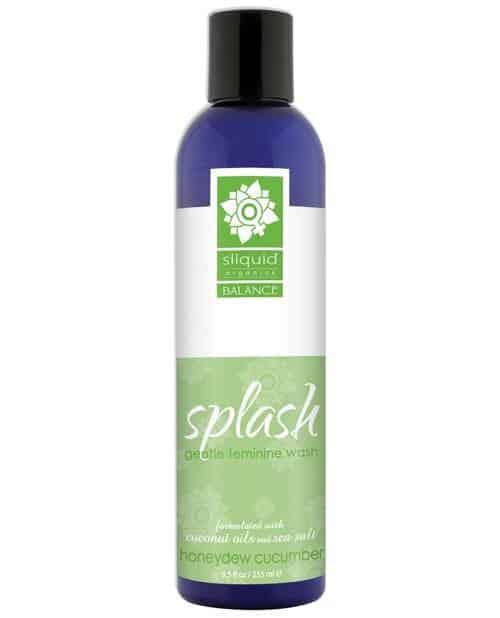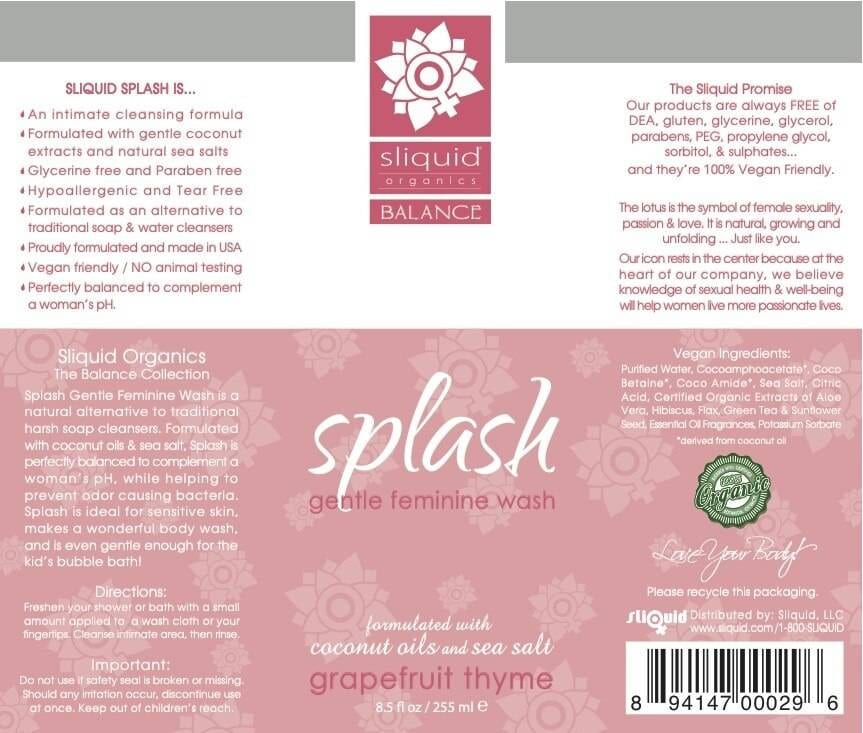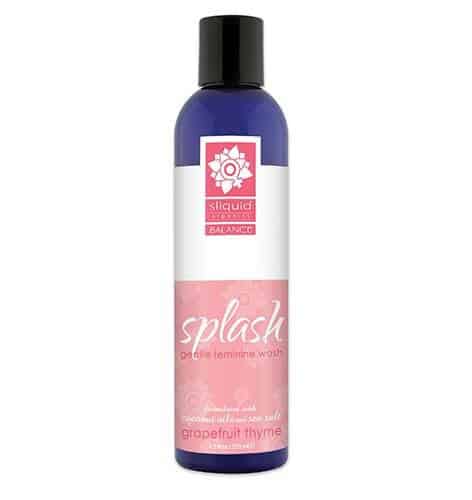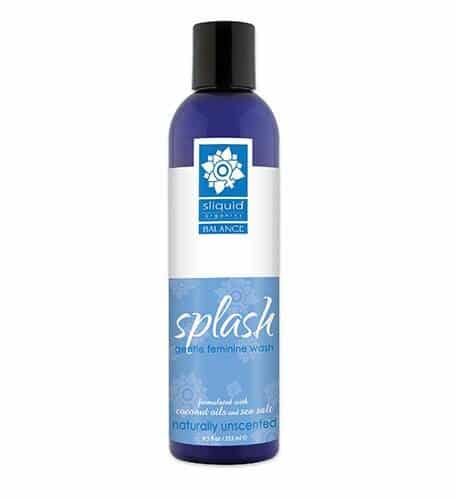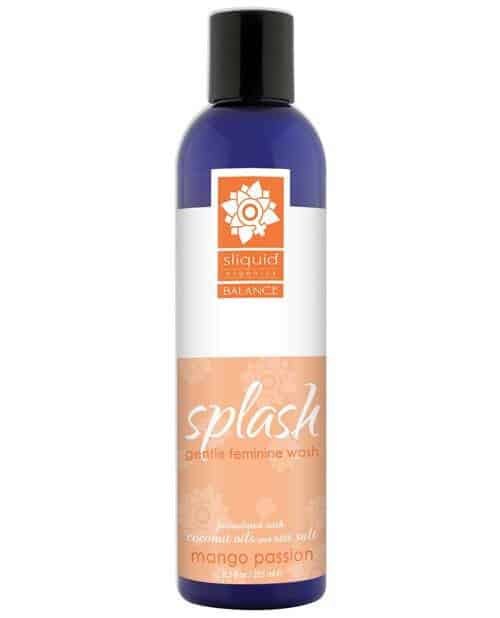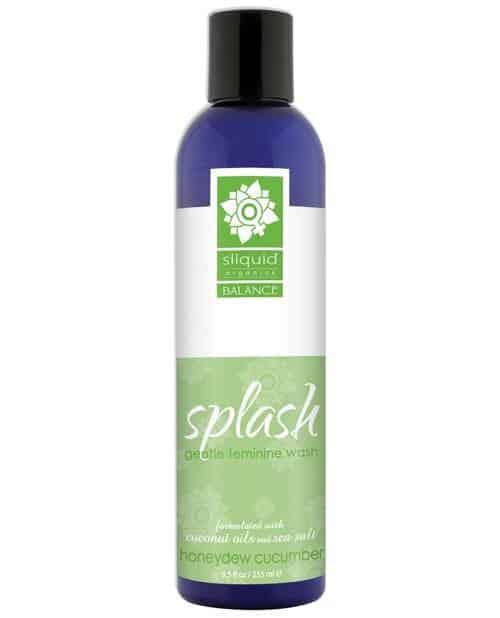 Sliquid Splash Feminine Wash
Description
Sliquid Splash Feminine Wash
Sliquid Splash is a gentle feminine wash, formulated completely glycerin and paraben free.
NON-IRRITATING
Gentle yet effective, this premium feminine hygiene product removes female odor and is a great alternative to traditional soap and water and other harsh detergents that cause irritation. It is excellent for women with sensitive skin.
ESSENTIAL OILS
Each formula is blended with essential oils, coconut derivatives, and sea salt.
pH BALANCED
Sliquid Splash is perfectly balanced to complement a woman's pH.
Features:
Intimate cleanser
Infused with organic botanical extracts
100% Vegan friendly
Helps to remove odor causing bacteria
Glycerin free and paraben free
Hypoallergenic and non-toxic
Created as an alternative to harsh soaps
pH balanced neutral (6.0)
Sliquid Splash available formulas (4.2 fl. oz. each):
Grapefruit Thyme
Honeydew Cucumber
Mango Passion
Naturally Unscented
Ingredients | Purified H2O, Cocoamphoacetate*, Coco Betaine*, Coco Amide*, Sea Salt, Citric Acid, EGMS, Potassium Sorbate, Essential Oil Fragrances
* derived from coconut oil