Being in a long distance relationship is tough…but doable and is more commonplace. According to The Center for the Study of Long Distance Relationships, the number of people in long distance relationships increased due to factors like meeting partners online, traveling more for work, etc. Surprisingly, there isn't a big difference between the rates of breakups between local relationships and long distance relationships.

While a long-distance relationship can be complicated and harder to manage, this type of relationship also offers opportunities to connect with a partner in creative ways! Thankfully, with apps like Snapchat, Facetime, Skype, and/or the traditional phone, many people are putting in the effort to have engaged sexual relationships and intimacy across geographical barriers.
These are the long distance sex toys that you can control from using apps or the internet. Many might think long distance sex toys in the teledildonic category are only designed for people with vulvas. However, there is an emerging market specifically focused on how to include stimulation for people with penises in these long-distance play sessions!
Long distance sex toys are a great way to feel intimate with your partner without being in the same room or location. Sex toys for long distance relationships help the relationship maintain passion and help keep it fun and interesting when you are not together. Long distance sex toys add nuance, intrigue, and fun into how people connect from afar. There are sexual wellness products that expand how you can participate in your partner's pleasure using technology. These long distance sex toys are called teledildonics.
Teledildonics allows couples to connect in a more intimate way there ever before. They can be controlled through a smartphone app from miles away. You and your partner might be physically apart, but long distance sex toys bring you closer together.
THE TOP 5 BEST LONG-DISTANCE SEX TOYS IN 2023
---
BEST COUPLES VIBRATOR: We-Vibe Chorus
We-Vibe has also been committed to making the majority of their sex toys app compatible with shareable controls. The We-Vibe line and app are expanding the ways people share an intimate connection over a distance! By including toys for butts, people with penises, as well as internal and external vibrator designs, We-Vibe has a diverse and broad range of toys to explore. The new app is compatible with most smartphones and allows you to share control of the intensity and vibration pattern with a partner located anywhere the world. It also includes chat and live video functions to stimulate the most important sexual organ, the brain.
We-Vibe Chorus Couples Vibrator, the updated version of the best selling We-Vibe couples vibrator and long distance sex toy, is an adjustable couples vibrator designed to be enjoyed with a partner during sex. However, it can also be used during solo play as a dual-stimulation vibrator (stimulating the clitoris and G-spot). So, when you are not with your partner, they can control your Chorus from anywhere in the world!
When worn during sex, Chorus is worn by her during sex for extra stimulation to the clitoris and/or the G-spot. The penis also feels the vibration of the toy and presses the toy again the G-spot for extra pleasure. It is adjustable for a custom and comfortable fit.
11 ways to use your We-Vibe Couples Sex Toy
Chorus' new Squeeze Remote translates a simple, natural gesture – a squeeze – into more pleasure. The remote control can be operated by you or your partner it while you are in the same room.
The new Touch-sense feature uses advanced sensors to respond to body movements in the moment. And, our the AnkorLink technology ensures couples never lose connection.
BEST G-SPOT VIBRATOR: Lovense Lush 3
Lovense Lush 3 is a powerful hands-free, wearable, and insertable luxury egg vibrator that is controlled remotely with Bluetooth connectivity that can be used in you bedroom, discreet public play, or as a long distance sex toy. Four times more powerful than most hands-free vibrators, its large motor does not reduce battery life.
The third version of the Lush hands-free sex toy Lush hands-free sex toy has new improvements. The antenna has been redesigned to improve the connectivity with your smartphone. The power button is at the end of the antenna, so you can turn it on and off while still being able to wear it. The fixed tail ensures Lush 3 "hugs" your body and stays in place putting more pressure on your G-Spot, which results in even more intense, deeper, and rumbly vibrations!
BEST RABBIT VIBRATOR: Lovense Nora
Lovense Nora is a remote controlled rotating rabbit vibratory and luxury sex toy for women.
Easily stimulate your G-spot with Nora's rotating head, while the flexible vibrating external arm stimulates your clitoris. Nora's optimized shaft was designed to gently stimulate the right places during thrusting.
Smartphone control makes solo play, foreplay or long-distance play easier and more fun with unlimited vibration patterns and fun local or long-distance play.
BEST MASTURBATOR: Lovense Max 2
Lovense Max 2 Masturbator is a multiple-sensation masturbation sleeve and sex toy for men with suction and 360 degree contractions that sends vibrations throughout the toy.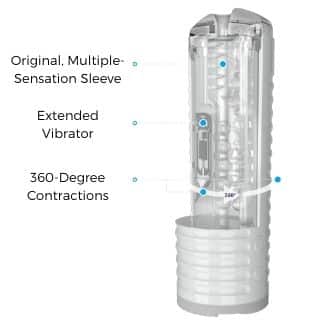 The air pumps mimic contractions, and the adjustable air vent allows you to control the suction. Use the buttons on the Max 2 sex toy for me or the app to change the air pump settings and adjust the tightness.
Max 2 accommodates most sizes and the inner nubs stimulate your penis while you stroke for a unique sensation.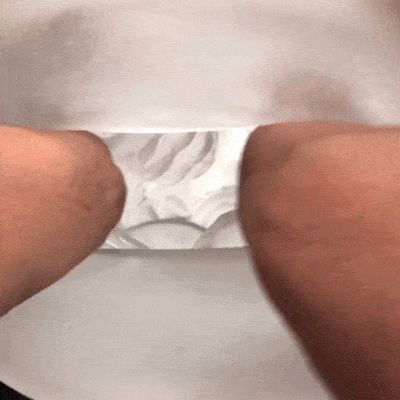 Compatible with the Lovense App, use your smartphone as a remote control. Enjoy close-range control, long-distance control, unlimited vibration patterns, sync to music, sound-activated vibrations, and set vibration levels. An excellent long distance sex toy, either have someone else control your toy from miles away or sync with another Lovense toy and the toys will react to each other's movements.
BEST PANTY VIBRATOR: Lovense Ferri
Lovense Ferri is a small yet powerful magnetic panty vibrator that doesn't move. Meant for targeted clitoral stimulation, Ferri is a low-profile vibrator that's quiet and suitable for public play.
Excellent for foreplay, a very secure magnetic clip ensures Ferri stays put during use and stimulates your clitoris while you stand, walk, sit, dance, or lie down.
Small and discreet, this luxury long-distance sex toy for women is comfortable to wear, whether you are out and about or at home. Ferri is small enough to feel nothing when it's off, but it's powerful when it's on.
Non-insertable wearable toy that stays put
Perfectly shaped for comfortable wear
Whisper quiet
Curved and can be worn with any type of panty.
Smallest of all Lovense sex toys for women