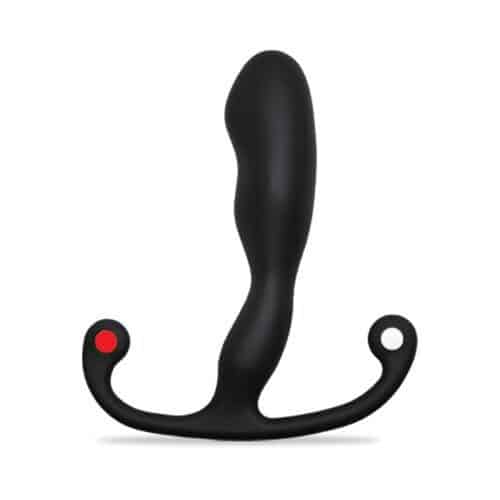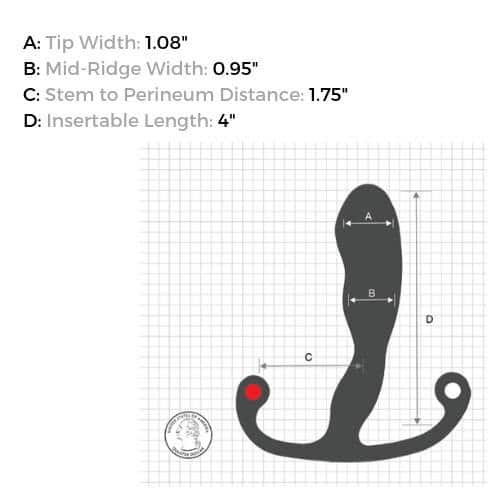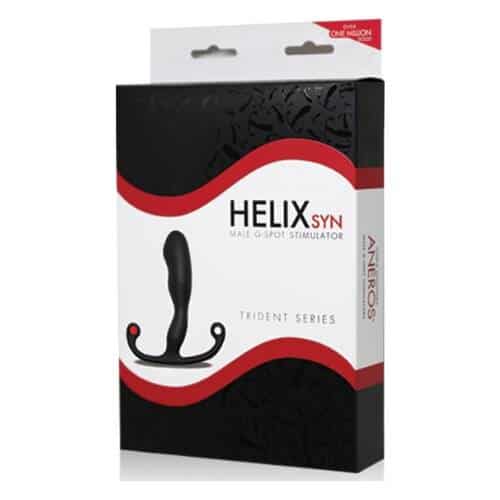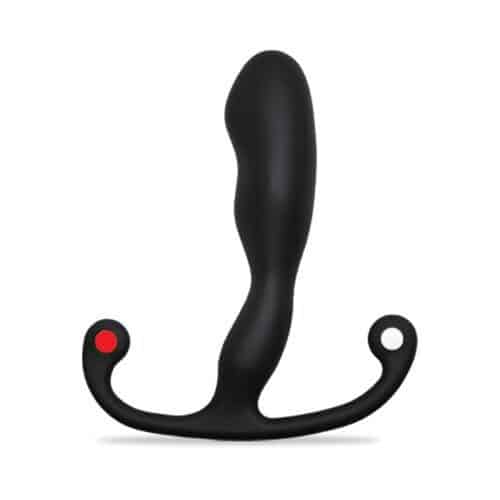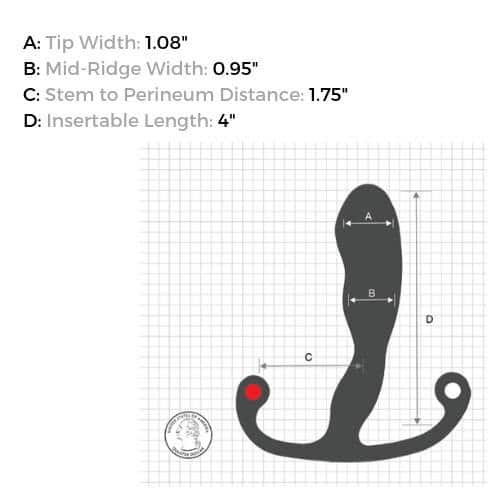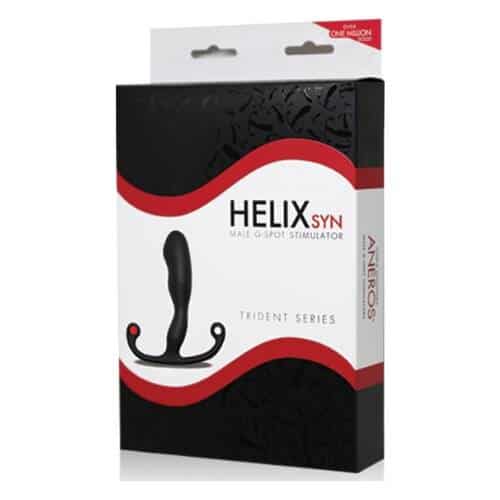 Aneros Helix Syn Trident Prostate Massager
Description
Aneros Helix Syn Trident Prostate Massager
Aneros Helix Syn Trident Prostate Massager is a prostate stimulator that is super comfortable and smooth for a mind-blowing prostate orgasm.
HANDS-FREE PROSTATE MASSAGE
Combining the original Helix design with a solid inner frame that maintains the rigidity necessary for an amazing prostate massager, the Helix Syn Trident has:
A larger angled head for greater more focused stimulation
Modified "W" arms for external perineum stimulation
A contoured body that is great for beginners and advanced users
Super soft silicone
Medically researched and designed, the Aneros remains the only patented device of its kind. With its 4 inch insertable length and curved design, the Aneros Helix Syn Trident is a hands-free male sex toys with a self-pivoting mechanism that simultaneously massages the prostate (male G-spot) and perineum giving you the most intense orgasm that you have ever had.
The Trident series from Aneros is more responsive, more comfortable and has more focused sensations for better performance and pleasure.
MULTI-AXIAL MOTION
The Trident Series introduces Multi-Axial Motion Architecture, or MAMA. This feature allows the Helix Syn Trident to move laterally as well as move up/down and in/out. This extra dimension of movement adds an extra dimension of pleasure, making it easier for you to reach orgasm.
HOW IT WORKS
Each Aneros prostate massager converts the body's own anal-sphincter muscle contractions into energy. Each "squeeze" of the anal-sphincter causes the Aneros to pivot forward, providing a direct prostate massage. When he "relaxes" the sphincter muscle, the Aneros pivots back, pressing on the perineum. When you contracts his anal sphincter muscles, the perineum tab acts as a fulcrum against which the Aneros Stimulator pivots, massaging the prostate for amazing pleasure. The Aneros can be used in many positions.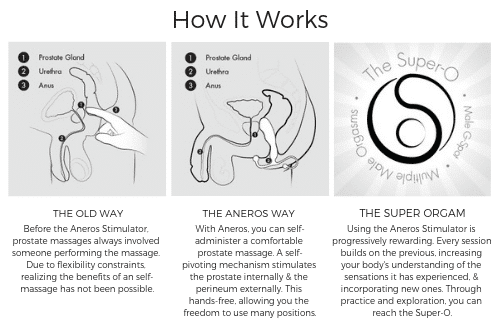 Don't forget the lube! The key to getting the most enjoyment from your prostate/ male G-Spot is applying a liberal amount of lubricant. This allows the Aneros Stimulator to be inserted comfortably and to move freely during use. We recommend using only water-based lubricants because clean up is easier, and it will not breakdown silicone on the Aneros Helix Syn Trident.
Features:
Hands-free comfortable prostate pleasure
Specially balanced for internal movement
Redesigned arms for better external perineum stimulation
Stimulates 4 erogenous zones simultaneously
For adventurous beginners and advanced users
Body-safe soft silicone
Measures:
Tip Width |

1.08″

Mid-Ridge Width |

0.95″

Stem to Perineum Distance |

1.75″

Insertable Length:

4″
Customer Reviews
01/14/2020
Anonymous

Puerto Rico
It was good, wish I knew how to actually use it
Yeah I'm ******, sorry