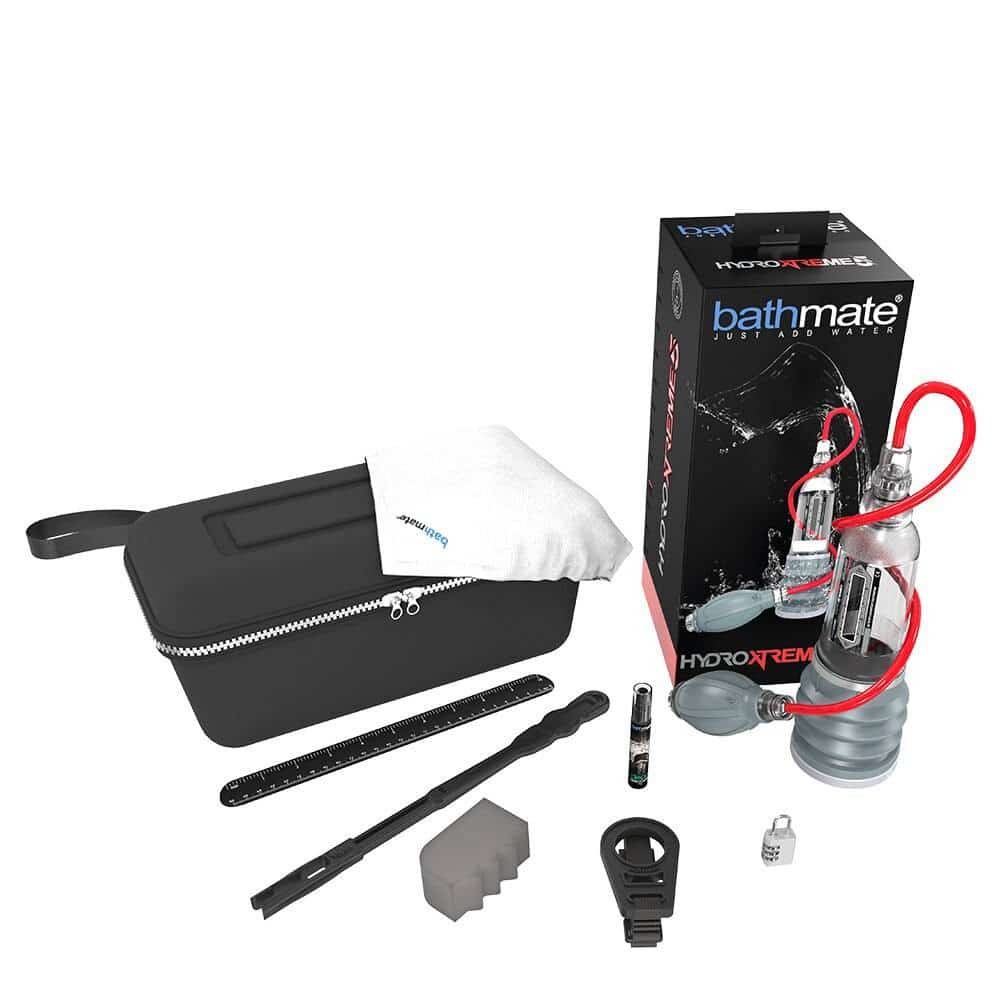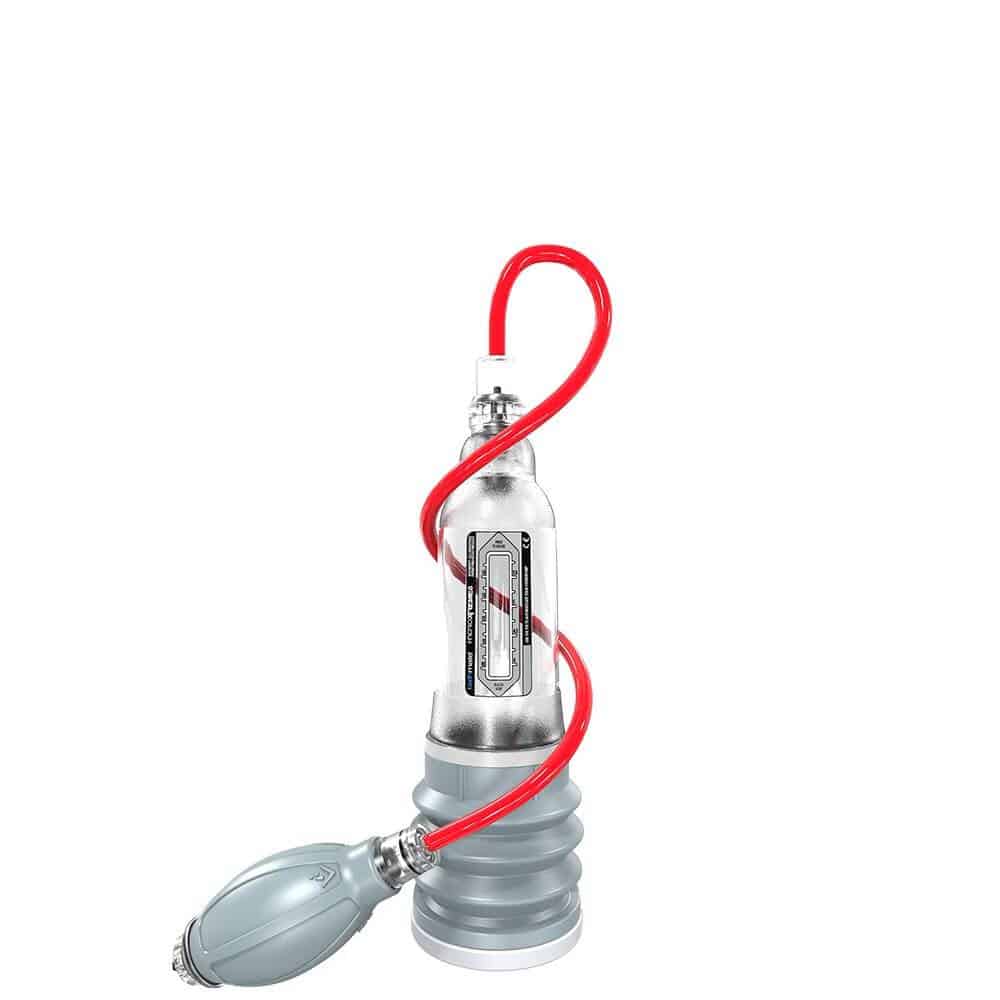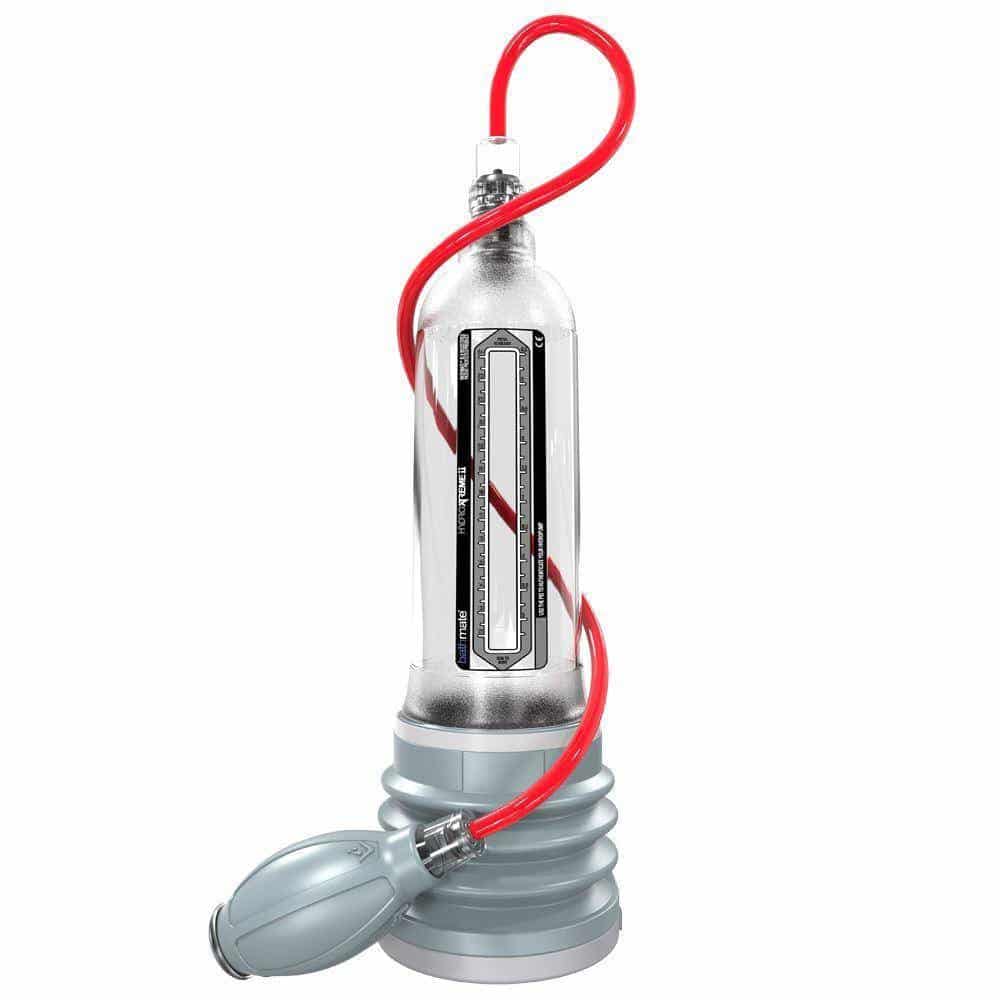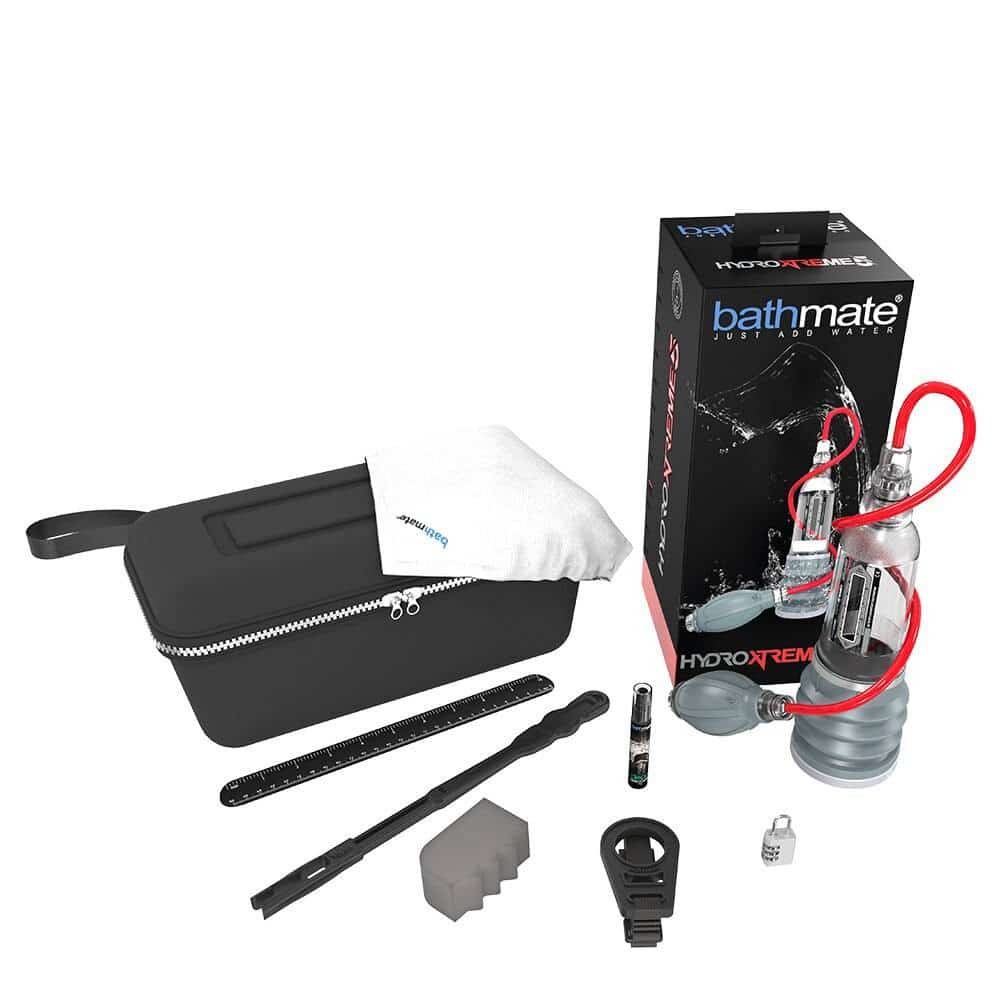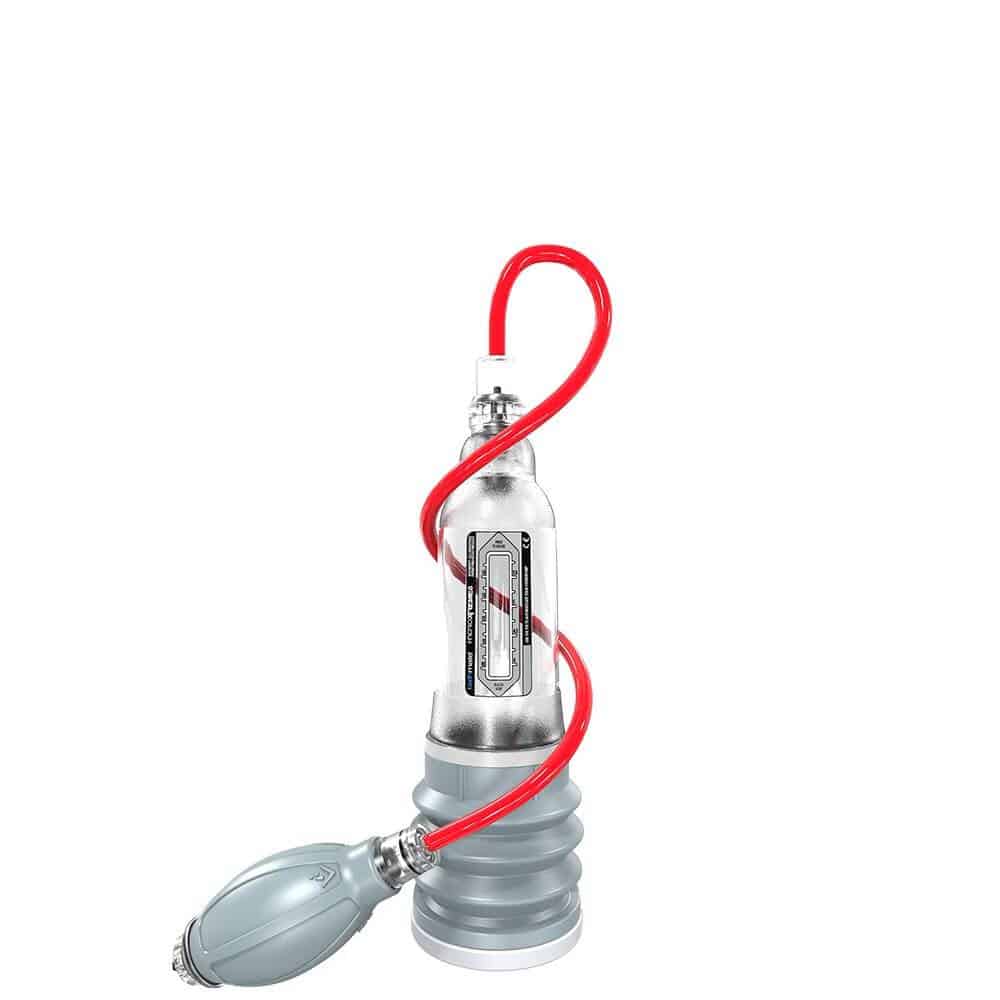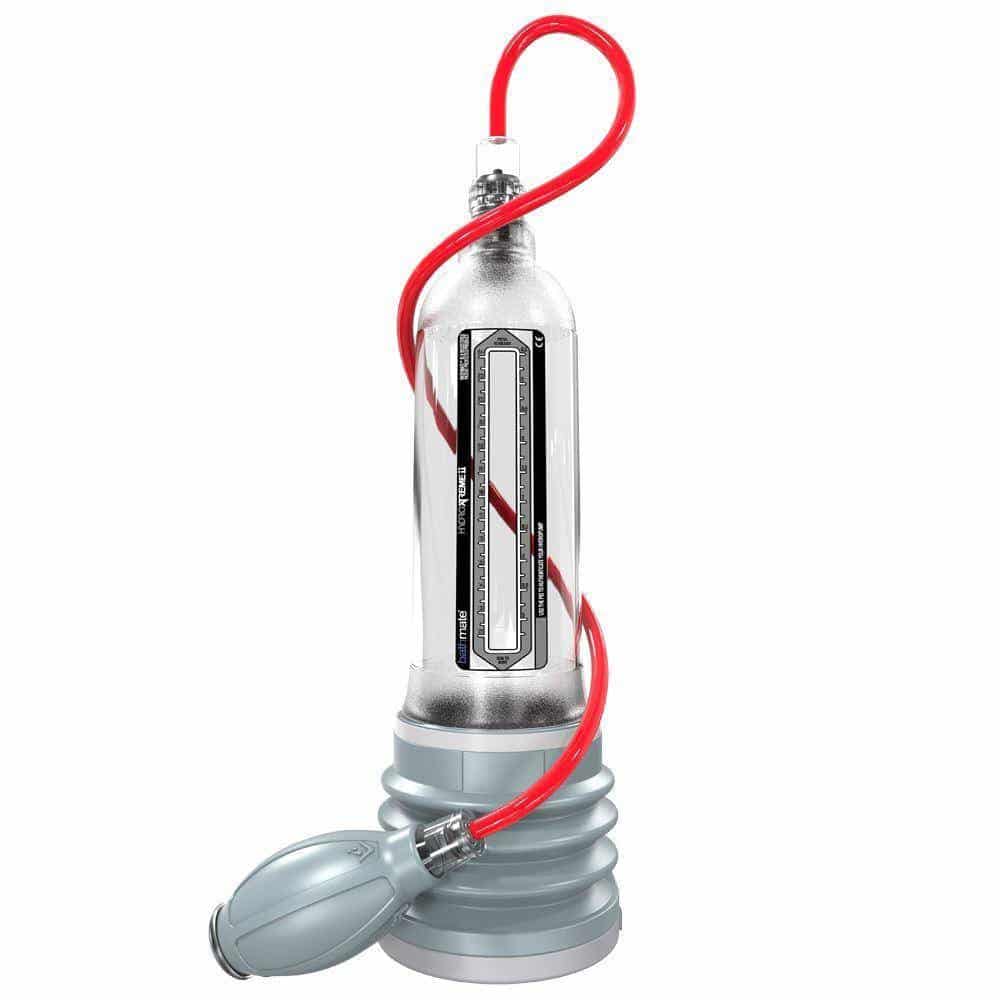 Bathmate HydroXtreme Hydropump
Description
Bathmate HydroXtreme Hydropump
The HydroXtreme is the latest edition to the Hydromax range for bigger (both length and girth), stronger and longer lasting erections.
With a new valve and detachable handball, the HydroXtreme is the ultimate Hydropump for the man who is serious about getting the very best from his pump. The Handball pump lets you add pressure without actually having to pump the unit. This makes it more comfortable to use and helps you create the maximum level of pressure to gain amazing results.
The HydroXtreme has the same unique patented Bellow system design and includes many extra accessories. Plus, it includes a 2 year warranty.
The HydroXtreme is best if you have previously used a Bathmate Hydropump but now are an advanced user who wants more pressure.
HydroXtreme Hydropump Kit includes:
Xtreme Hydropump
Storage case
Measuring gauge
Cleaning sponge
Handball pump
Comfort insert pad
Hose attachment
Pump lube
Security lock
Shower strap
Available sizes:
5 | Best for penises 2.9-4.9″ when erect
7 | Best for penises 5-7″ when erect
9 | Best for penises 7.1-9″ when erect
11| Best for penises 9″+ when erect
*If you are 7″ when erect, we suggest starting with the 9, so the maximum amount of pressure is exerted on the penis. When there is less excess water around the penis in the cylinder, the Bathmate is more effective.*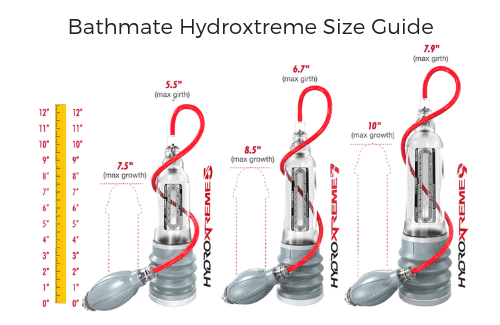 How to use Bathmate Hydroxtreme Hydropump: Use 15-20 minutes per day in the shower or bath. It is recommended that it be used regularly, and results should be seen within 6 weeks.