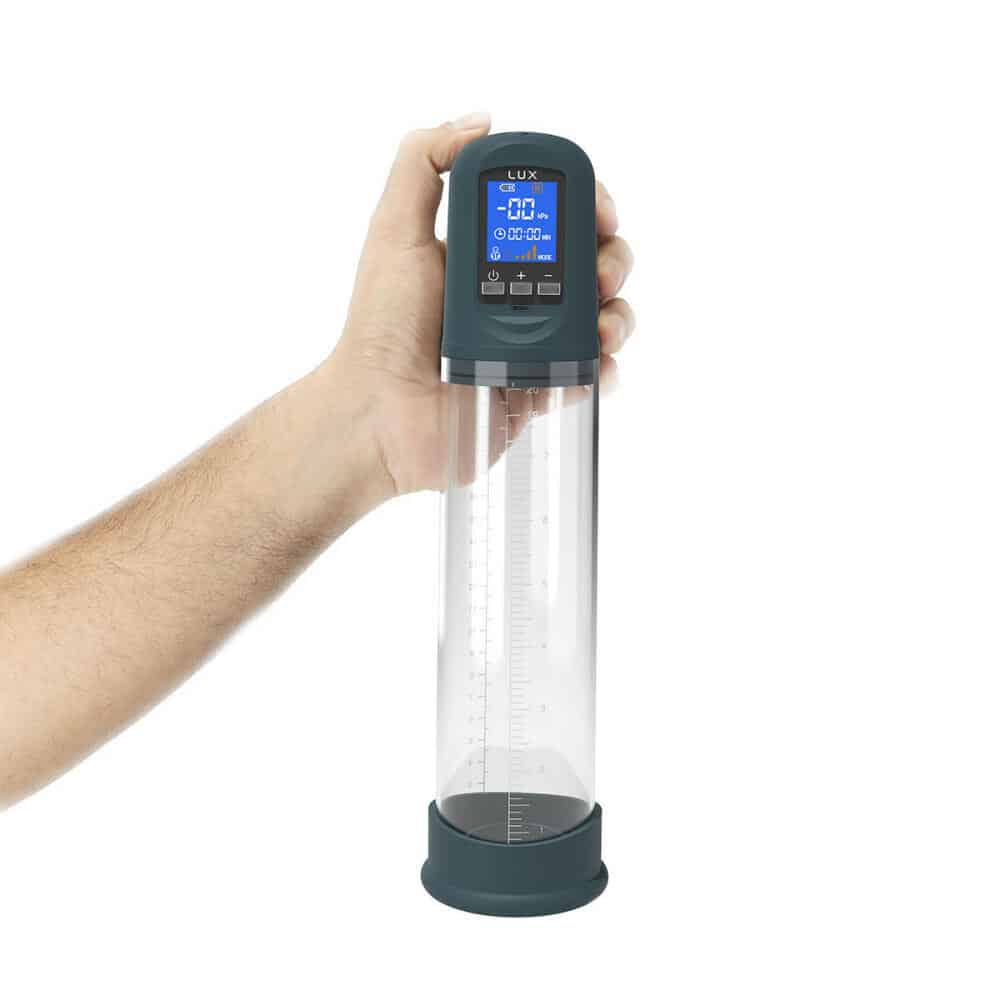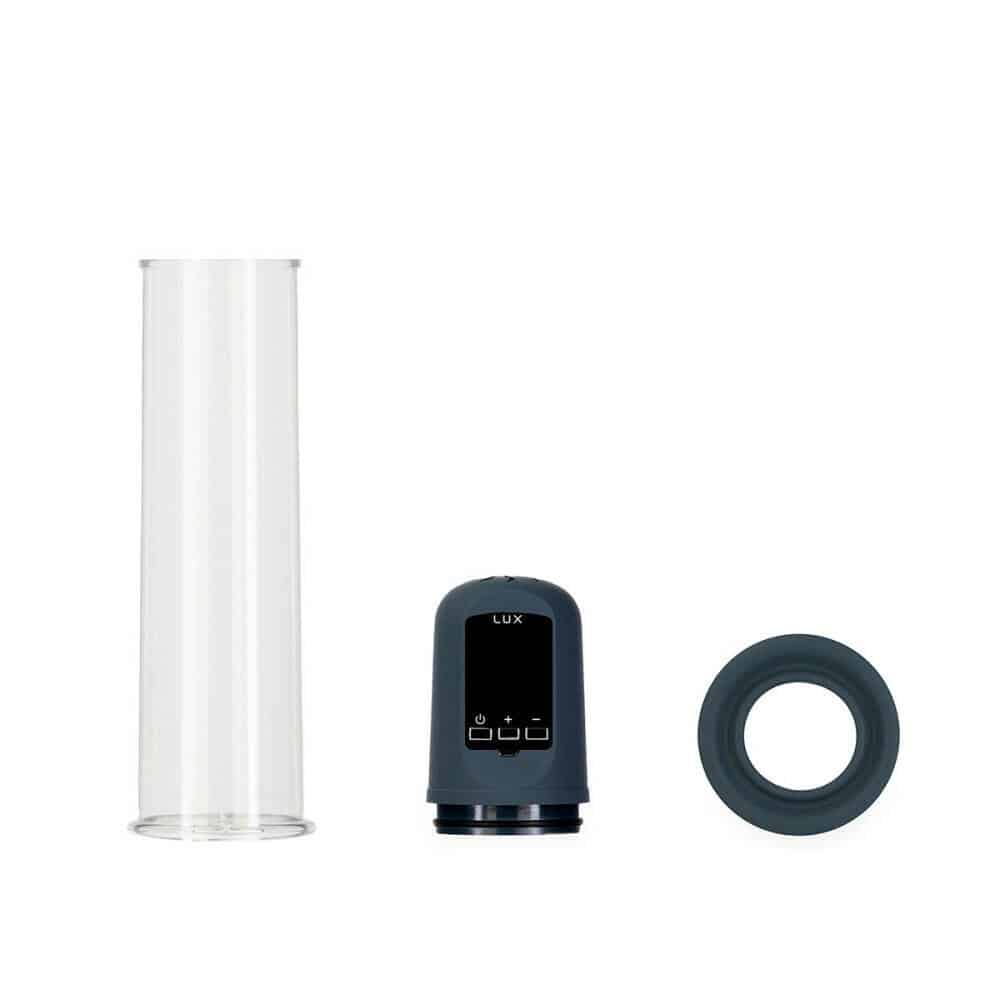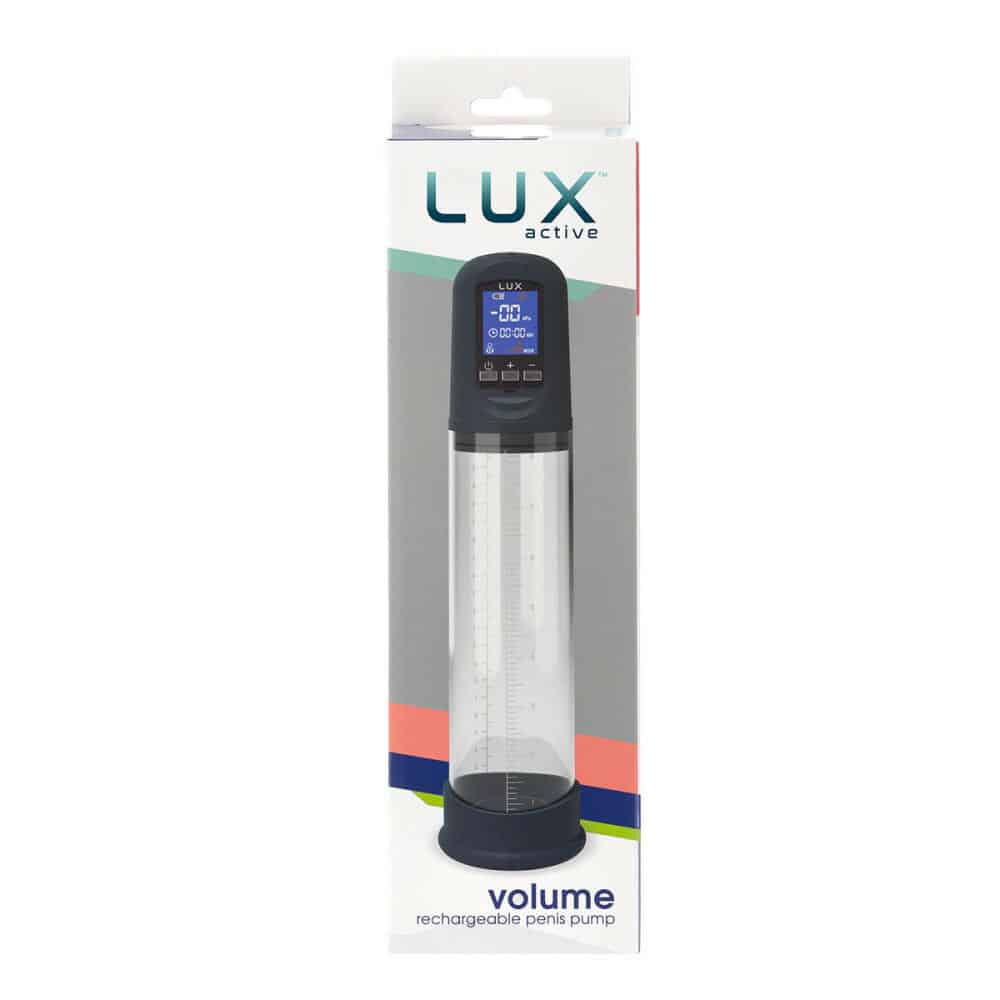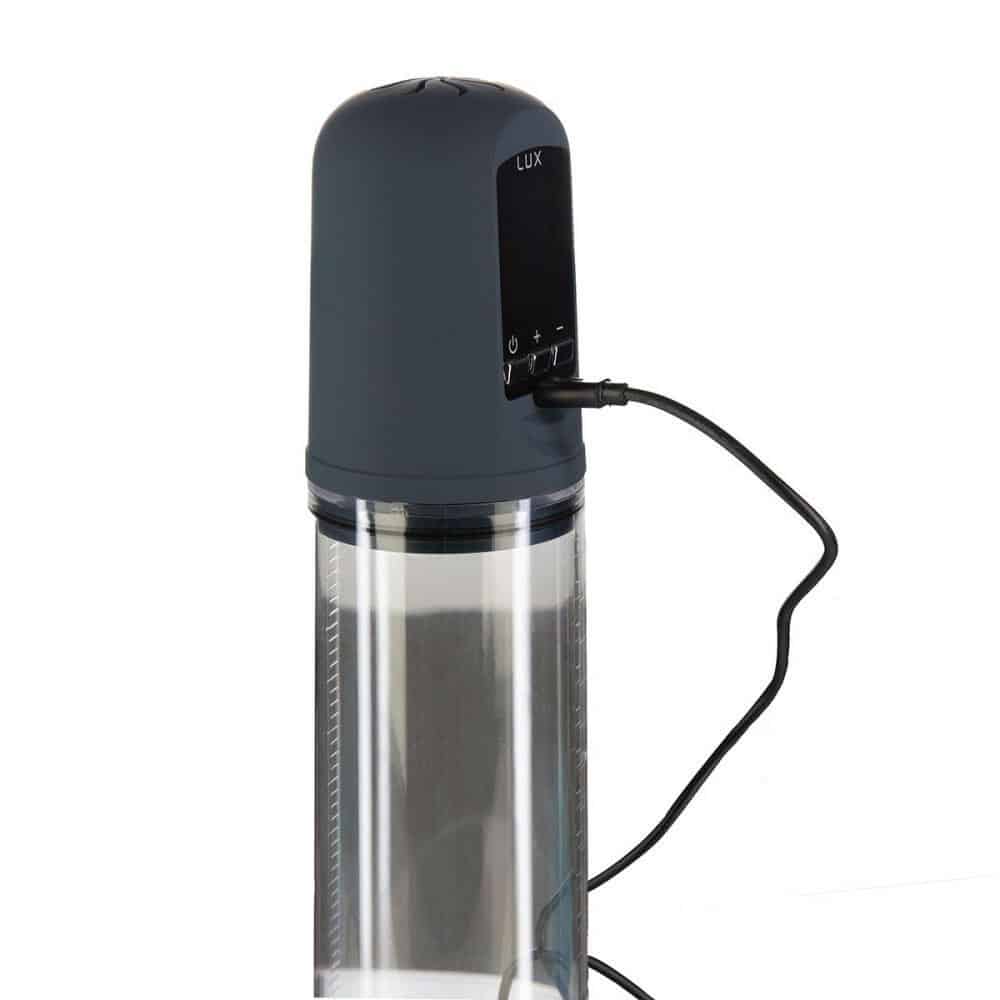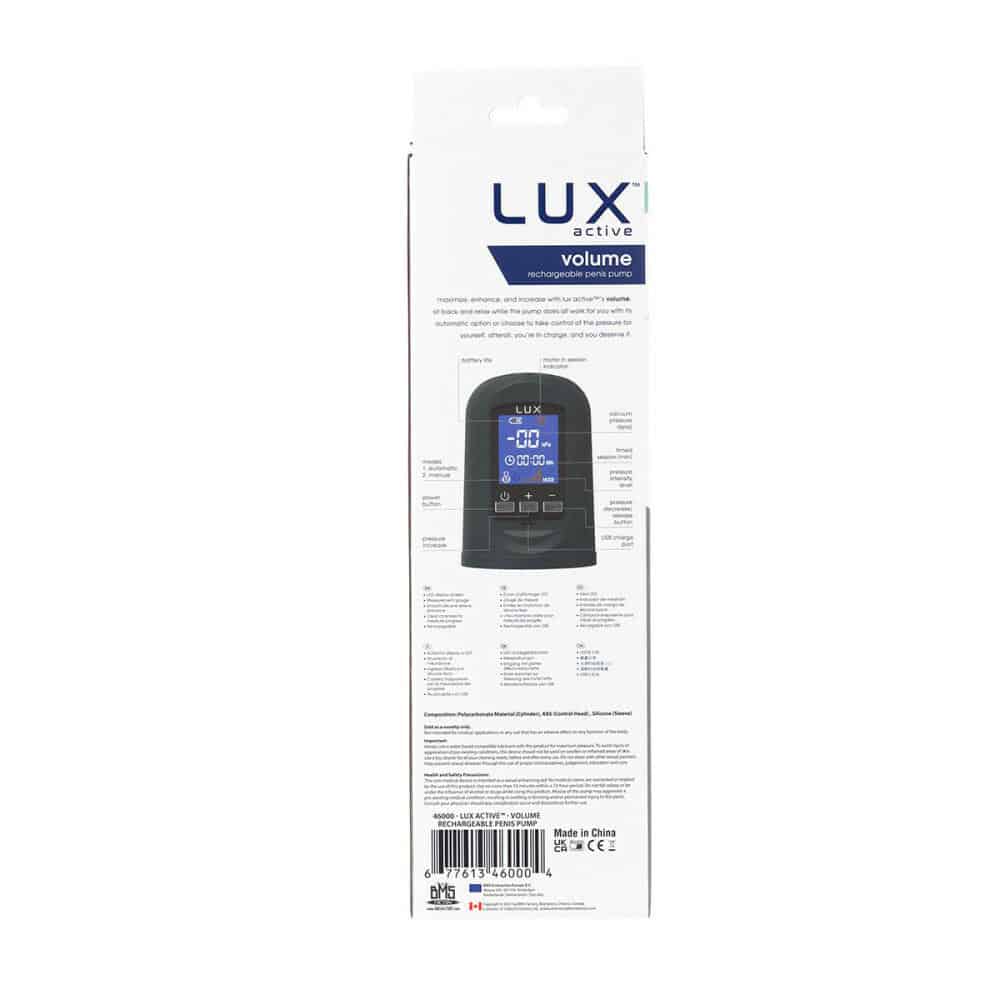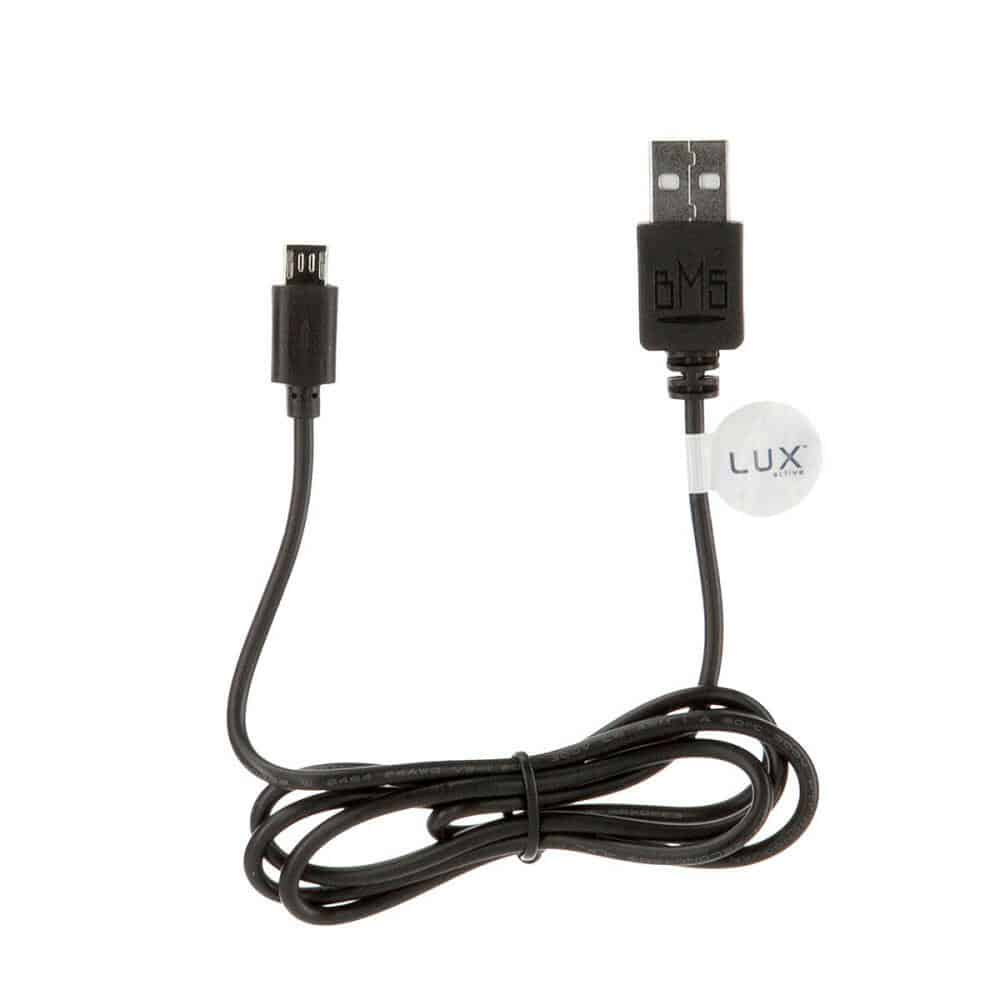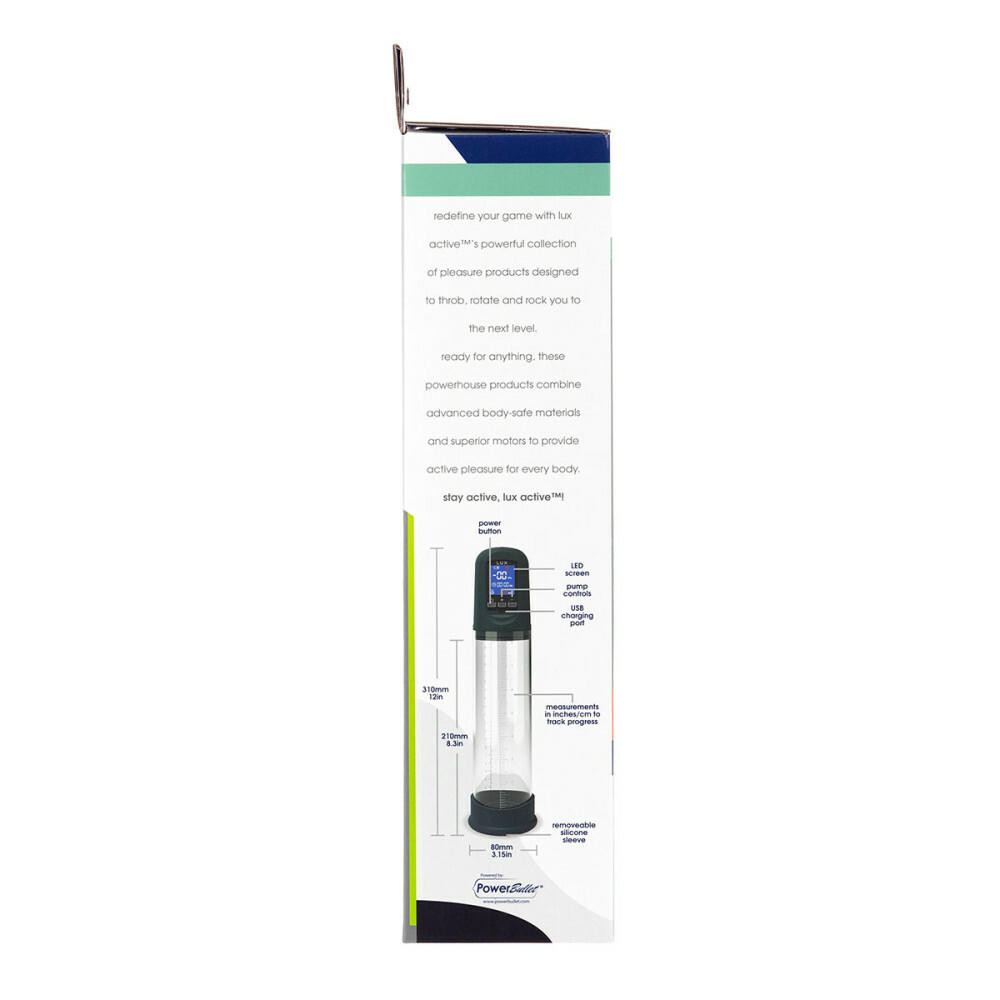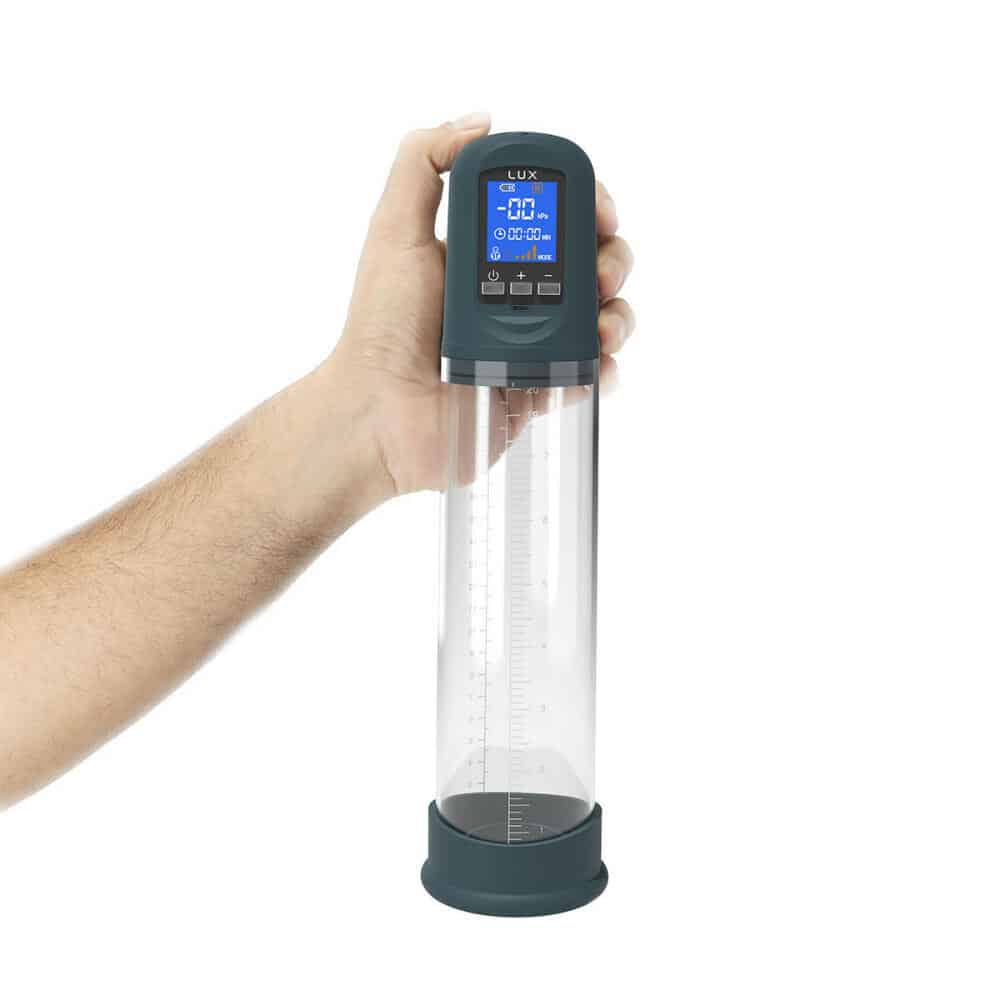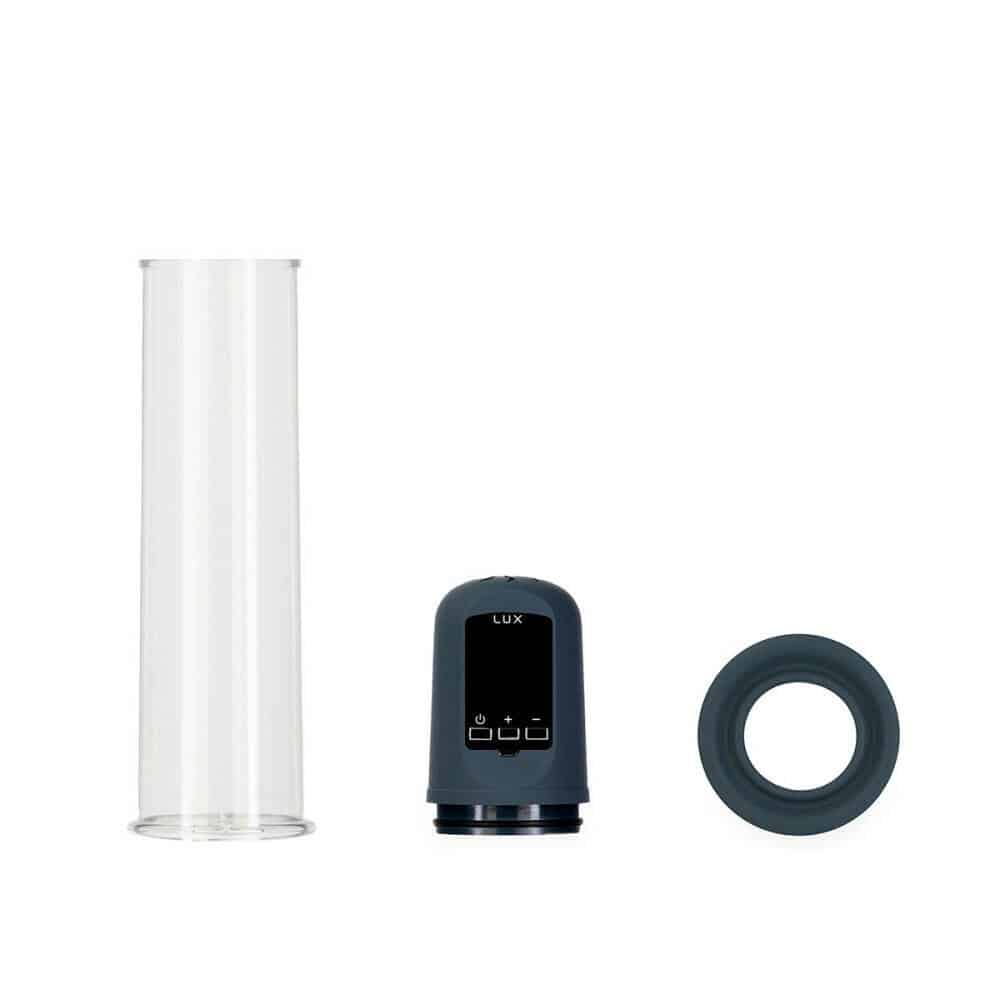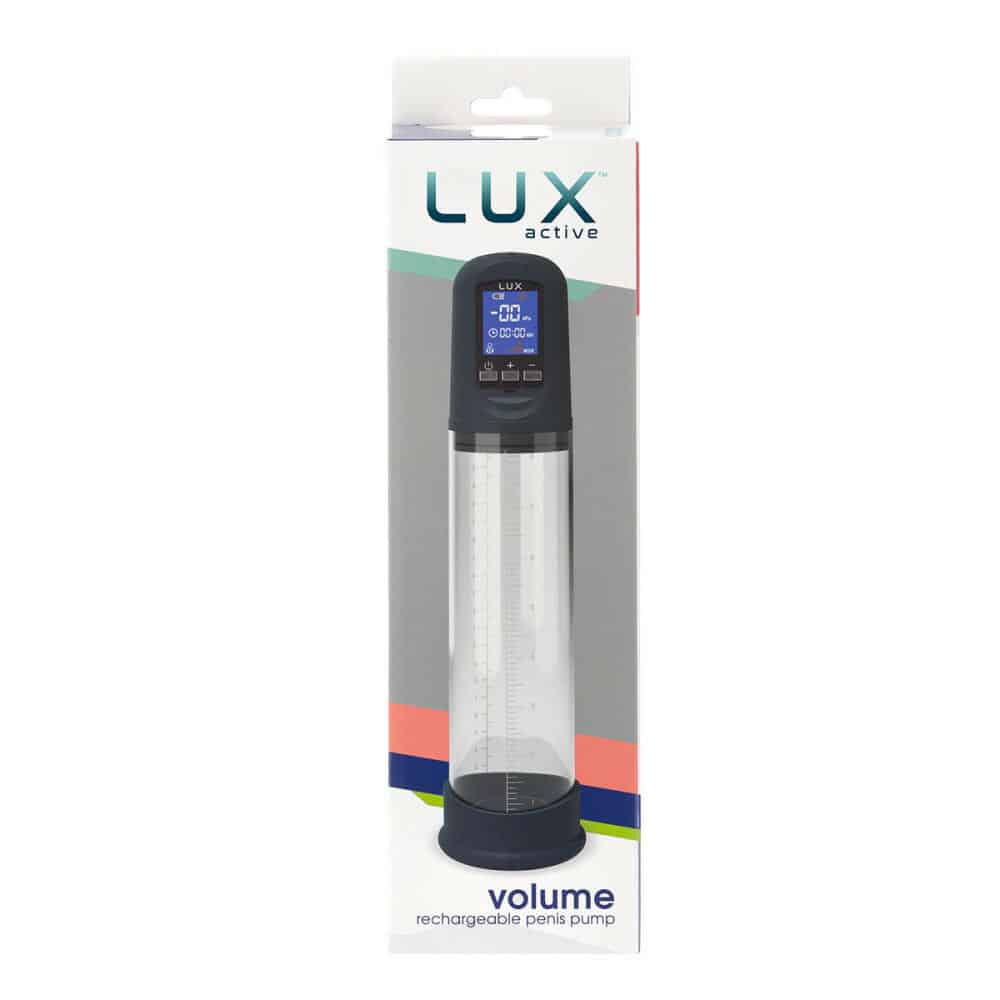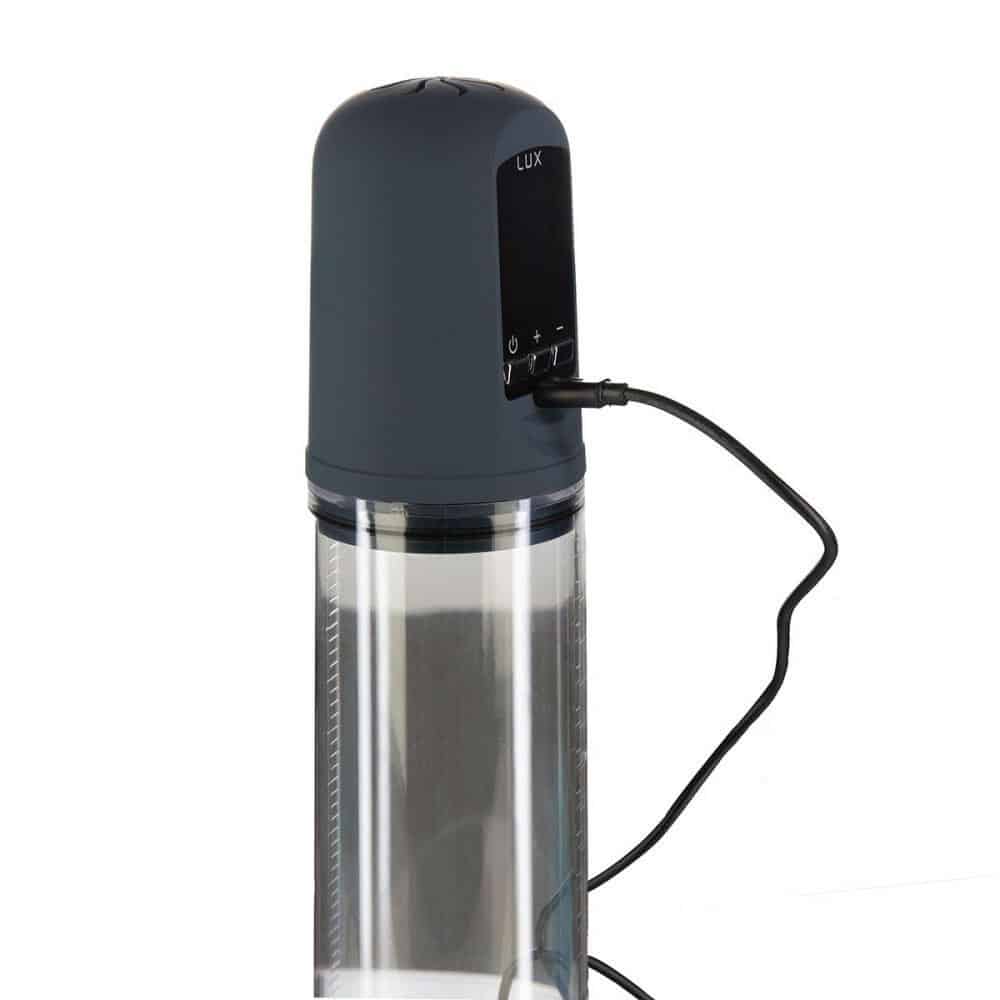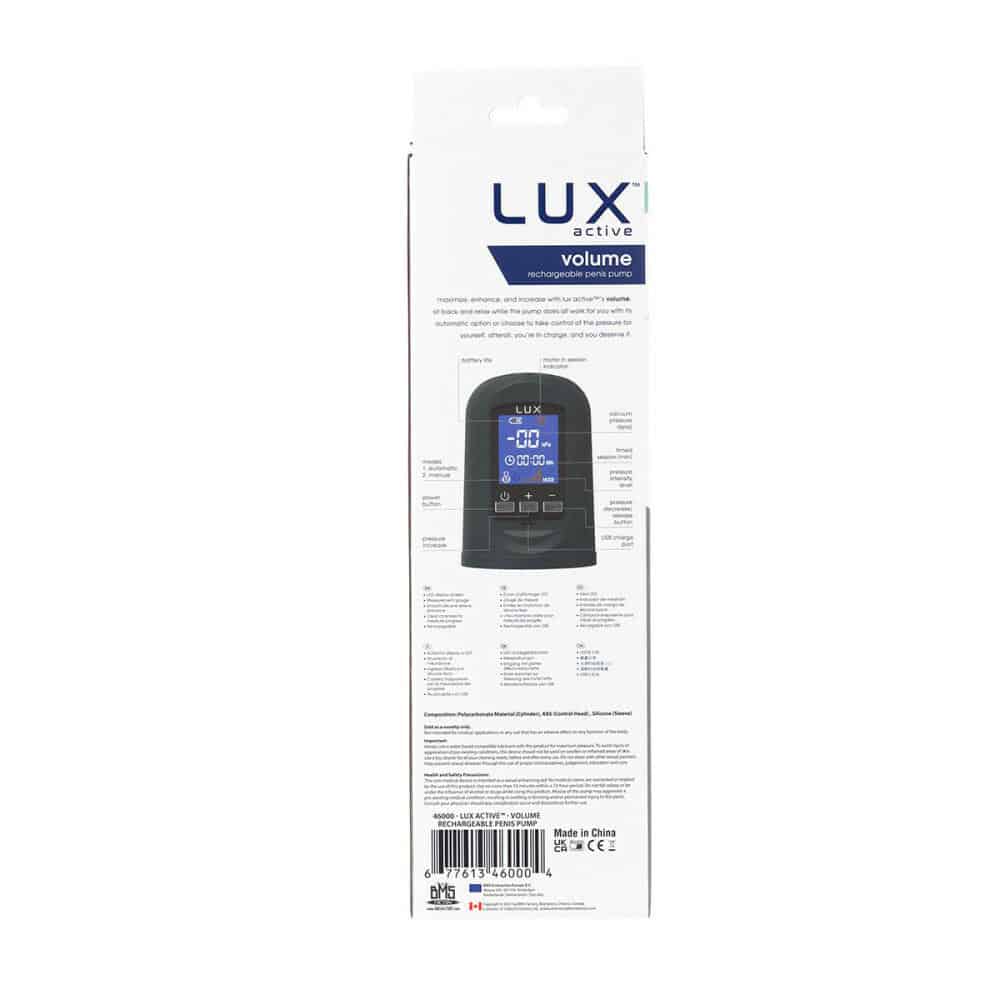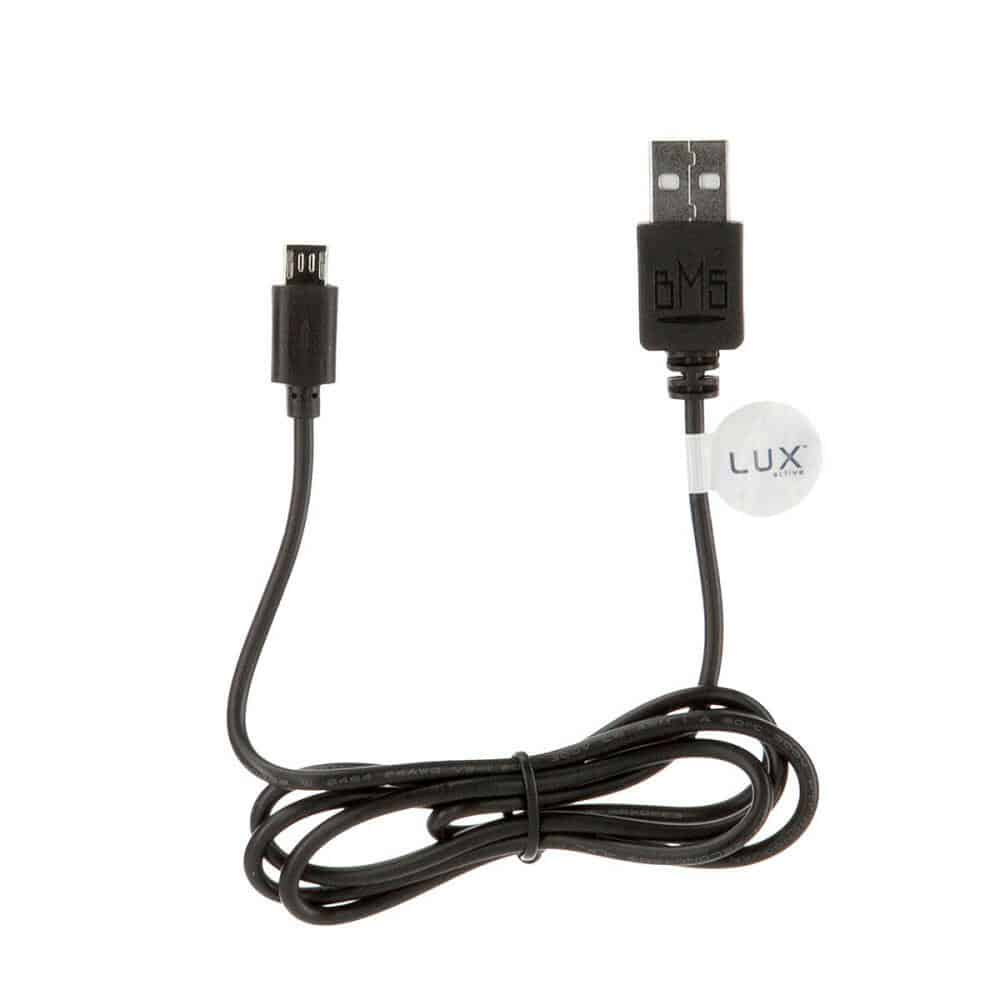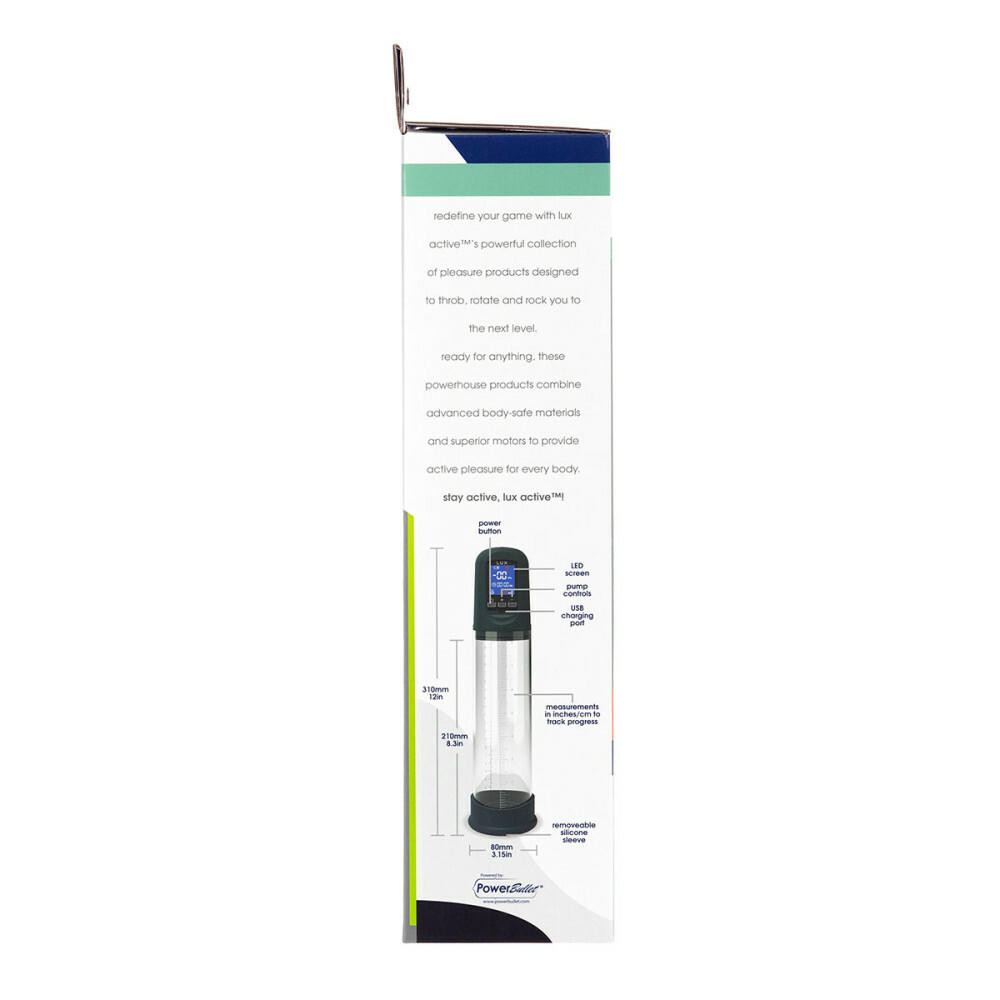 LUX Active Volume Penis Pump
Description
LUX Active Volume Rechargeable Penis Pump
Volume is an intuitive high-tech penis pump which allows the you to sit back while it does all the work.
TWO MODES
Slip inside from the silicone opening with comfort and enjoy Volume's two modes – automatic and manual.
Automatic | Relax while this penis pump does all of the work
Manual | Choose your desired pressure level
To switch between modes, repeatedly press the power button.
EASY TO USE
The Volume is controlled by three buttons:
The power button for turning ON/OFF and switching between modes.
The plus (+) button for increasing pressure level.
The minus (-) button for decreasing pressure level and air release.
On the control panel, monitor everything from vacuum pressure, to the amount of time spent pumping per session.
CLEAR CYLINDER
Easily see and track your progress with the marked measurements along the side of the cylinder.
RECHARGEABLE
The Active Penis Pump is USB rechargeable. To charge the battery, plug the USB cord in underneath the three control buttons and attach the USB part to a power source.
Features:
100% automatic & wireless penis pump
Promotes sexual stamina and creates firmer erections
2 modes | Automatic and Manual
Rechargeable
Includes replacement waterproof ring
Measures | 8.30″ x 3.15″