Vibrating masturbators, male vibrators, stimulators for men and sex toys for penises – all these sex toys for men are becoming mainstream fast! Men can use adult toys too, right?
Some of the best male sex toys are luxury male vibrators that vibrate on and around the penis. Using male vibrators gives you different sensations of pleasure.
TOP BEST-SELLING LUXURY MALE VIBRATORS IN 2023
1. BEST OVERALL: Pulse SOLO and DUO by Hot Octopuss
The Pulse Solo and Duo Masturbator are powerful male vibrators that focus vibration and use oscillation technology on the frenulum.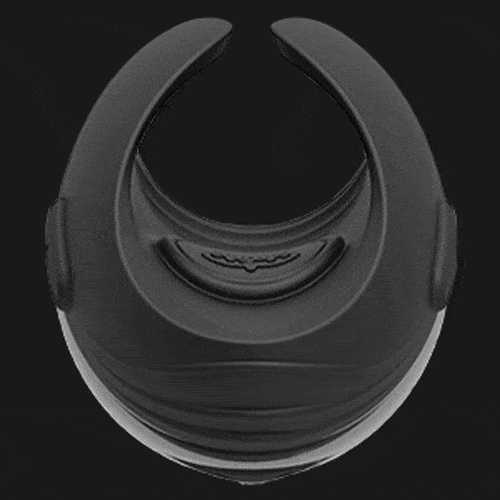 The Pulse hands-free male vibrator can be used with a flaccid (or erect penis), making it excellent for men suffering from erectile dysfunction. Pulse SOLO is meant for solo masturbation, while Pulse DUO is meant to be used with a partner because of the remote control and added vibration on the underside of the toy.
2. BEST PLEASURE AIR STROKER: ArcWave Ion
ArcWave Ion is a Pleasure Air stroker and masturbator, where pulsating airwaves stimulate your sensitive Pacinian pleasure receptors in the frenulum at the tip of the penis. It is an innovative new type of stimulation that is based entirely on changes in air pressure to target highly sensitive nerve endings, leading to a powerful new type of orgasm.
Orgasms can be more intense and more varied. You might feel a more varied build up, waves of sensation, and a powerful release. Pleasure Air uses pulsating airwaves to suck and massage your penis to a brand-new type of orgasm, one that is not achievable by stroking alone.
3. BEST BJ Masturbator: Vedo Hummer 2.0
The Hummer 2.0is a sleek suction masturbator and hands-free BJ machine that simulates a blow job with super-charged suction and electricity! With a top speed of 180 RPMs and 180 suction impulses per minute, this hands-free, remote-controlled, sucking, stroking, BJ machine is very powerful.
Hummer 2.0 is a luxury sex toy for men with 9 gears. The first gear allows you to control 6 different speeds – from slow to go – of the BJ machine. The first gear will help you increase your sexual stamina, enhance performance, and intensify those orgasms.
The second through ninth gears are similar to oral simulation. Eight fully-automatic suction modes with 4 minute sessions and unpredictable BJ patterns will give you a completely random, realistic blow job every time.
The 6.5 inch deep textured sleeve vibrates on its own with a press of a button. This detachable vibrating stroker can be used with or without the BJ machine.Coated in firmer, easy to grip silicone, the stroker sleeve is soft and clingy.
Other masturbators that you can try out include – Fun Factory Cobra Libre Masturbator, Lovense Calor Masturbator, Satisfyer Men One Masturbator and Lovense Max 2 Masturbator.
4. BEST DUAL MOTOR: Jett by Hot Octopuss
Jett is a powerful luxury male vibrator and sex toy that is worn against the frenulum, just below the tip of the penis. This luxury masturbator delivers an intense, hands-free orgasm with a flexible and stretchy sleeve that expands, enabling you to easily go from flaccid to erect.
Jett is powered by two custom 'bullet' vibrators, each contains a different sized motor. These different motors deliver contrasting vibration frequencies. The Treble Bullet emits intense high-frequency waves, while the Bass Bullet delivers deep, rumbly low-frequency stimulation. You can use each bullet separately or together to find the best strength and frequency of vibration and stimulation for you.
5. BEST INTERNAL TEXTURE: Tenga Flip Zero Vibration
The Flip Zero Vibration Male Vibrator is a discreet male vibrator and masturbation sleeve that uses intricate internal texturing details with vibration and suction for the ultimate pleasure experience.
This luxury male vibrator has two vibrating motors inside the elastomer sleeve, which provides rumbly sensations with each stroke throughout the entire masturbator. You can enjoy 5 different vibration patterns by pressing the button on the bottom of the toy. The internal structure is designed specifically to complement and enhance the vibration.
After inserting your penis, the pressure pads can be used to control the pressure manually. Or, you can squeeze out the internal air to create suction. The repeating edges on the inside give a hugging sensation on both sides of the shaft.
Many men use these toys whether they are single or in a relationship. They are a great addition to anyone's toy box and adds variety and more fun!
Some honorary mentions for male masturbators include Fun Factory Mantra Vibrating Stroker, Lelo F1s V2 Masturbator, Tenga Egg 6 Pack Masturbator, and Myhixel masturbator for premature ejaculation.
THE BASICS . . .
---
Why Do You Want A Luxury Male Vibrator And Sex Toy?
Luxury sex toys are higher quality products.
Would you rather drive a Maserati or a Ford? If price were no object, the answer is simple: you would want to drive a Maserati. Why? It's faster, made with better materials, more exclusive, etc.
The same is true with high-quality luxury sex toys. They are:
made of body-safe materials (rather than toxic chemicals that are harmful to your body)
quieter
more powerful
innovative
rechargeable
waterproof
built to last a long time (or will be replaced if they don't!)
Luxury sex toy manufacturers maintain rigorous standards for their products, spend a lot of time and money on research and development, and stand by their products with at least one-year warranties.
High-quality premium adults toys do NOT have:
rough seams
a rubbery chemical smell like that of a new shower curtain
"jelly" materials
---
Luxury, quality, and safety come at a price! Remember: you get what you pay for when it comes to adult products.
---
How Do Male Vibrators Work?
Stimulators for men stimulate the penis with vibration. It's just another way to experience pleasure.
Learn more about prostate massagers and vibrators HERE.
Personal lubricant is needed with most male vibrators and stimulators, which will lead to better stimulation and more pleasure.Every sensation is enhanced which will allow you to feel every movement at a heightened level. Also, toys tend to dry up as they are exposed to air, making for uncomfortable re-entry.
For anal play, lubrication is a must. Unlike the vagina, the anus does not produce natural lubrication. Therefore, lube is necessary. Plus, lube makes anal play more comfortable. Anal lubricant, which is thicker than regular lubricant, stays on the skin longer and provides a more comfortable feeling by reducing friction and sensation.
We recommend water-based lubricant when using sex toys and silicone-based lube when using non-silicone sex toys. A hybrid lubricant is a mostly water-based lubricant with a touch of silicone for a better glide.
Hybrid-Based Lube
Silicone-Based Lube
When To You Use A Male Vibrator?
Whenever you want! You can use it alone when masturbating or during couples play. There is nothing wrong or shameful about using a male vibrator and sex toy. It just adds more fun and variety to your sexual play!!
How Do You Clean A Male Vibrator?
It's very important to clean your luxury sex toys for men before and after each use. Regular soap and water can leave a residue. Therefore, luxury sex toys should be washed with sex toy cleaner. To extend the life of your masturbator and stroker, we recommend cleaning your toy with a Toy Powder.
---
---
Thank you for reading this guide!