Here's a list of 12 high-quality sex toys online that you should keep your eye out for this 2020 holiday season. With Christmas just around the corner, it's only fitting that you start making your shopping list. Make sure that the kids get their toys…and that you get yours! Toys aren't just for kids. High-end sex toys are an excellent gift to give to yourself or your partner.
With Christmas just around the corner, it's only fitting that you start making your shopping list. Make sure that the kids get their toys…and that you get yours! Toys aren't just for kids. High-end sex toys are an excellent gift to give to yourself or your partner.
Many people prefer purchasing sex toys online. The would rather buy them from a brick and mortar establishment due to:
embarrassment

shame

not sure what to buy

lack of access to premium high-quality luxury sex toys
---
THE TOP 12 BEST SEX TOYS FOR THE HOLIDAYS
---
1. B Swish Bhandy Classic Pearl Masturbation Sleeve
The B Swish Bhandy Classic Pearl is an open-ended masturbation sleeve that will maximize your orgasm during masturbation or oral sex.
The silky soft interior texture of the Bhandy Classic Pearl will intensify your orgasm during solo play or oral sex. The super soft 100% body-safe TPE sleeve of this compact stroker has a textured channel designed for more stimulation.
Intensify any blow job with this compact stroker. With a double opening design, your partner can take the head of your penis in their mouth, while using Bhandy on your shaft.
2. B-Vibe Rimming Plug 2
The b-Vibe Rimming Plug 2 is a vibrating butt plug with rotating beads for an intense rimming sensation. Powerful vibrations in the tip + rotating beads = AMAZING pleasure!
The Rimming Plug 2 can be operated with or without its wireless remote control. This luxury butt plug also features a LED wireless remote control that works from up to 30 feet away making it fun for couple's play. The rotating beads can work with together or independently of the vibration.
Why does anal play feel so good? The highest level of nerve endings is at the entry of the anus and the Rimming Plug 2 stimulates that area. In addition to nerve endings, pleasure from anal play occurs due to the shared wall between the anus and the prostate for people with penises and vagina/G-Spot for people with vulvas.
If you are an anal play beginner, we suggest starting with the b-Vibe Petite Rimming Plug.
3. Jett by Hot Octopuss
Jett is a powerful luxury male sex toy and hands-free vibrator that is worn against the frenulum, just below the tip of the penis.
The Jett delivers an intense orgasm. Worn against the frenulum, below the tip of the penis, Jett's flexible and stretchy sleeve expands, enabling you to easily go from flaccid to erect – completely hands-free.
Incredibly versatile, Jett is the first luxury masturbator that allows you infinite choice over the strength and frequency of vibration. Adjust the Treble and Bass to find your perfect frequency.
Powered by two custom 'bullet' vibrators, each contains a different sized motor. These different motors deliver contrasting vibration frequencies. The Treble Bullet emits intense high-frequency waves, while the Bass Bullet delivers deep, rumbly low-frequency stimulation. You can use each bullet separately or together to find the right strength and frequency of vibration and stimulation for an intense hands-free orgasm.
Jett's innovative, soft silicone sleeve fits your penis no matter your size. It expands as you do, taking you effortlessly from flaccid to erect and enabling you to reach orgasm hands-free.
4. Pulse by Hot Octopuss
PULSE, the best-selling male vibrator, is an innovative masturbator or vibrator for men, which enables you to have a hands-free orgasm whether your penis is flaccid or erect – with or without lubricant.
PULSE is the first male sex toy to use powerful, high-amplitude oscillations to stimulate a man's most sensitive area of the penis: the frenulum.
A man does not need to have an erection to use the PULSE frenulum vibrator. This is an excellent toy for men who experience occasional erectile dysfunction (ED).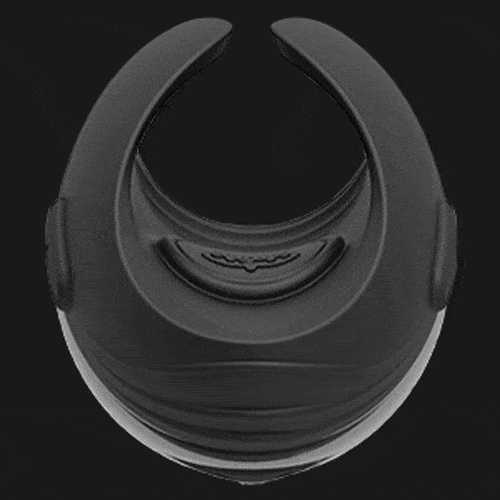 PULSE can be used with or without lubricant as a static masturbator. Used either way, the PulsePlate provides stimulation directly to the frenulum. This is a sensation unlike any other and results in more intense and extended orgasms thanks to the unique placement of the toy's stimulation points.
With PULSE, you can even enjoy masturbation without erection. Simply put your flaccid penis into the toy and let the PulsePlate do all the work. This also makes PULSE the perfect sex toy for those with erection problems (ED) or senior sex toy for older people who need extra help to get erect.
5. Femme Funn Ultra Vibrator
The Femme Funn Ultra Bullet Vibrator is one of the most powerful mini bullet vibrators on the market!
The Ultra Bullet is small yet mighty. It's super powerful motor is very quiet. Plus, it's 100% waterproof and rechargeable.
The Femme Funn Ultra Bullet is ergonomic with a simple one-button control that controls 20 vibration modes. The memory function will remember the last mode that you used in your previous play session and will start off where you last left off.
6. Fun Factory Sundaze Vibrator
The Fun Factory Sundaze is a hands-free tapping, thrusting, and pulsating luxury vibrator for instant arousal and internal or external stimulation.
Sundaze is not just a vibrator. Using patented new technology, Sundaze moves from zingy to rumbling vibration, but also to light tapping that stimulates like nothing else. The pulsing and stroking motions and hands-free thrusting offer internal or external stimulation.
This thrusting vibrator is excellent if you are sensitive or if you require a lot of power.
This pulsating vibrator gives you so many ways to play with so many different kinds of sensations. After using this luxury sex toy, sex with a partner actually feels more intense, not less.
Most vibrators only stimulate one kind of nerve ending. Sundaze stimulates three kinds. Different nerve endings process different kinds of sensation. Plus, alternating between different types of sensation keeps you from becoming habituated or addicted to just one.
7. Baci by Lora DiCarlo
Baci clitoral stimulator and luxury sex toy by Lora DiCarlo gives you the sensation of a mouth on your clitoris, while delivering two types of clitoral stimulation simultaneously: vibration (stimulator) and suction (clitoral mouth).
The Clitoral Stimulator is designed to rest against your vulva, pressed against the inner labia and in between the outer labia. This allows the unique smooth ridges of the vibrator to thrum throughout the full body of the clitoris – above and below the surface.
Simultaneously, the Clitoral Mouth is designed to be placed over the glans clitoris (the part of the clitoris you can see) or against any part of the vulva. Micro robotics create the sensation of lips and tongue stroking and sucking your clitoris. The clitoral mouth uses airflow technology to mimic the feeling of a human mouth and tongue lightly sucking and stroking over the clitoris, mimicking your partner.
8. MysteryVibe Crescendo Vibrator
The MysteryVibe Crescendo is the world's first truly body-adaptable smart luxury vibrator for women, men, couples, solo play, or couples play. Because of its bendable design, you have so many options with this luxury sex toy! Simply bend Crescendo with your hand into any shape for a customized experience.
You can flex Crescendo into any shape that works for you or your partner. That could be a curved shape to stimulate the G-spot, an S-shape to stimulate both the clitoris and G-spot at the same or a J shape to curve around the head of the penis. Crescendo is designed to be unisex and gender-neutral.
Crescendo has 6 powerful motors along the length of its shaft, so there are multiple stimulation points throughout. Crescendo has 6 different places where it bends. All of these motors give you 12 vibration modes and 16 pre-set speeds. With powerful motors and flexible design, it's the perfect companion for foreplay and sex.
9. Mystery Vibe Tenuto Vibrating Penis Ring
Tenuto is a vibrating penis ring and male vibrator with a unique design that stretches around the penis & perineum for increased blood flow, extended erection, and prolonged pleasure.
Comfortable Design
Soft, stretchy and comfortable, Tenuto is designed to be worn comfortably during sex. Tenuto's front three motors is not only designed to stimulate the penis but also deliver powerful vibrations to the partner's labia and clitoris.
Multiple Powerful Motors
6 strong, anatomically positioned motors. Tenuto's vibrations travel through the penis to give you and your partner powerful orgasms.
Remote Controlled
Take charge or let your partner control your pleasure through the MysteryVibe App. Explore pre set vibrations or create your own with just a few taps!
10. nJoy Pure Wand Double-Sided Metal Dildo
The best selling nJoy Pure Wand is an amazing G-spot or P-spot dildo. Made of 100% stainless steel, the weight of the toy helps to stimulate the G-spot or prostate. (Many people need pressure for proper stimulation.) You can heat this luxury metal dildo in a bowl of hot water or cool it in the freezer for a different type of sensation. With its discreet design and two ends to choose from, the nJoy Pure Wand is an excellent addition to your sex toy collection!
11. We-Vibe Nova 2 Rabbit Vibrator
Nova 2 is We-Vibe's ergonomic luxury dual stimulation rabbit vibrator that flexes with your movements and adjusts to your body while simultaneously stimulating the G-spot and clitoris for a blended orgasm.
The ergonomic design includes an adjustable internal G-spot stimulator to fit your body. The adjustable shaft provides added stability, is easy to adjust, and then stays in place once you've found the perfect fit.
Unlike other rabbit vibrators, Nova's super soft external arm flexes when you thrust the toy inside of you. The benefit of this unique design allows this luxury sex toy to never lose contact with the clitoris — so that you always stimulate the clitoris. An honorary rabbit vibrator you should try includes the Lovense Nora Rotating Rabbit Vibrator.
Nova's ergonomic handle makes this luxury sex toy easy to use thanks to a comfortable grip. The shape is easy to adjust and stays in place once the perfect fit is found, ensuring non-stop, comfortable one-handed pleasure.
12. We-Vibe Chorus Couples Vibrator
This next choice is actually a toy for couples. The best-selling We-Vibe Chorus Couples Vibrator uses both external and internal vibration. That way, both partners feel pleasure. Stay with us here; we're going to explain how this high-quality sex toy works. The We-Vibe Chorus Couples Vibrator is worn by her and placed inside the vagina. Meanwhile, the top rests on the clitoris and vulva. The penis is then inserted into the vagina (along with the internal arm of the vibrator). As the penis thrusts in and out, the vibrator stimulates the G-spot. The We-Vibe Chorus Couples Vibrator is the perfect gift for couples who wish to experience pleasure together.
Other We-Vibes couples vibrators and sex toys include the We-Vibe Unite, the entry-level luxury couples vibrator and the We-Vibe Match, the mid-range couples sex toy.
---