Sex toy innovation is has increased sharply these past few years from thrusting sex toys to sex toys controlled by your smartphone to interactive toys that allow you to be intimate no matter the distance between you and your partner. A new exciting trend in the world of sex toys is hands-free vibrators and sex toys.
What Are Hands-Free Sex Toys?
Whether made for vaginas or penises, these sex toys stay in place during sexual play and often, do the work for you. Different types of hands-free sex toys include:
Hands-free Vibrators
Wearable Vibrators
Dildo Mounts
Vibrator and Dildo Holders
Sex Machines
Suction Cup Dildos
What Are Hands-Free Vibrators?
Luxury vibrators and sex toys include hands-free vibrators. Hands-free vibrators allow you to experience pleasure and vibration while your hands are free to do other things… or nothing at all!
There are many different types of hands-free vibrators that are for just clitoral stimulation or just internal stimulation or both external and internal stimulation.
How Do Hands-Free Vibrators Work?
Many hands-free vibrators have a remote control – whether it's a standard remote control or your smartphone with the use of an app. Once you have the vibrator in the right spot, using a remote control makes your vibrator even easier to use.
Benefits Of Using A Hands-Free Vibrator
There are many health benefits to using a luxury vibrator. There are even more benefits to using a hands-free vibrator:
Concentrate Fully On Your Pleasure
During solo play and masturbation, now that your hands are not holding your vibrator, you can fully concentrate on and be mindful of your pleasure.
Add More Stimulation
Hands-free vibrators can help you add more stimulation than you could achieve with two hands.
Threesomes
For couples, hands-free vibrators can simulate a threesome.
How To Choose A Hands-Free Vibrator?
Before getting started with hands-free vibrators, ask yourself these questions:
How will you use your hands-free vibrator? Do you want a hands-free vibrator for external stimulation to stimulate your clitoris? Do you want a vibrator for internal stimulation to stimulate your G-spot? Do you want a vibrator that stimulates you both internally and externally at the same time?
Will you use your hands-free vibrator for masturbation or during partner sex or both?
What should your hands-free vibrator look like? Do you want something discreet, where it doesn't look like a sex toy?
How should your hands-free vibrator feel against your skin? Vibrators come in all shapes and sizes. It can be firm, flexible, hard, soft, textured, or smooth.
What is the right size for your hands-free vibrator, especially if it's an internal toy?
Will you be traveling with your hands-free vibrator? If you will be traveling with your toy, you will want a travel lock.
Why Do You Want A High-Quality Luxury Hands-Free Vibrator?
Luxury sex toys are higher quality products. Would you rather drive a Maserati or a Ford? If price were no object, the answer is simple: you would want to drive a Maserati.
Why?
It's faster, made with better materials, more exclusive, etc. The same is true with high-quality luxury vibrators. They are:
made of body-safe materials (rather than toxic chemicals that are harmful to your body)
quieter
more powerful
rechargeable
waterproof
built to last a long time (and have warranties!)
Luxury sex toy manufacturers maintain rigorous standards for their products. They spend a lot of time and money on research and development. Thus, they stand by their products with at least one-year warranties.
High-quality premium vibrators do NOT have:
rough seams
a rubbery chemical smell like that of a new shower curtain
"jelly" materials/latex, which contains rubber
Luxury, quality, and safety come at a price! Remember: you get what you pay for when it comes to vibrators. High-end vibrators are made with body-safe materials. The best materials are non-porous and non-toxic. Medical-grade silicone is often used, which is excellent at transferring vibrations. Silicone sex toys come in many different textures and finishes. Other premium vibrator materials include Elastomed and ABS plastic.
YES! You Need to Use Lubricant!
Lubrication during sexual play is important. That is because lube makes sex BETTER and makes sex more comfortable. The act of sexual intercourse often creates friction. If there is not enough lubrication, small tears could occur in the vagina, which could increase the risk of urinary tract infections, STIs, and other types of infections.
Just as important, lube makes sex much more pleasurable. Every sensation is enhanced which will allow you to feel every movement at a heightened level.
For anal play, lubrication is a must. Unlike the vagina, the anus does not produce natural lubrication. Therefore, lube is necessary. Plus, lube makes anal play more comfortable. Anal lubricant, which is thicker than regular lubricant, stays on the skin longer and provides a more comfortable feeling by reducing friction and sensation.
If you are using sex toys, it's always smart to use personal lubricant. Toys tend to dry up as they are exposed to air, making for uncomfortable re-entry.
Most of the time, our bodies produce enough natural lubricant to be comfortable everyday. However, if you are having sex or using toys, you may need more than what nature provides, especially if you are experiencing hormonal changes, on medications or experiencing stress.
Using personal lubricant is not a sign of a broken body or a failed libido. Instead it's the most normal thing in the world.
We recommend water-based lubricant when using sex toys and silicone-based lube when using non-silicone sex toys or during sex or during sexual play in the shower/bath tub.
Water-Based Lube
Silicone-Based Lube
How to Clean Your Luxury Hands-Free Vibrators and Sex Toys
It's very important to clean your luxury sex toys before and after each use. Regular soap and water can leave a residue and potentially change your pH making you even dryer. Luxury sex toys should be washed with sex toy cleaner.
The Top BEST HANDS-FREE VIBRATORS AND SEX TOYS FOR HER in 2022
---
BEST OVERALL: Dame Eva 2 Hands-Free Vibrator
The Eva 2 is excellent for couples who don't want a sex toy to be in the way during sex. This hands-free vibrator fits snugly and comfortably under the labia majora. The wings help to keep Eva 2 in place without any straps or panties and can be used in many different positions.
The Dame Eva is a hands-free sex toy that can be used during sex so that both partners can orgasm together. The Dame Eva 2 is:
8% Smaller than the original for a better fit
10% Lighter than original
Shorter wings and a slightly different profile for better all-around fit
Simple to use with button at the top
100% waterproof
Includes charging base/travel case

BEST RIDE ON SEX TOY: VibePad
The VibePad is a remote-controlled ride-on sex toy and cushion with a flowing shape that perfectly adapts to the vagina, clitoris, and anus.
VibePad's unique design is similar to a vibrating cushion (and looks like a mouse pad!) with specially designed waves in the center of the pad that are perfectly adapted to the female anatomy around the clitoris, vulva, perineum and anus.
Vibration is controlled individually depending on how much you move your hips, while your hands are also free to provide additional stimulation elsewhere. Two extremely quiet motors, each with 7 powerful vibration modes, can be independently controlled and adjusted.
BEST VIBRATOR DURING SEX: We-Vibe Chorus
We-Vibe Chorus, the updated version of the best selling We-Vibe Sync, is a hands-free and adjustable couples vibrator and sex toy designed to be enjoyed with a partner during sex. Chorus is worn by her during sex for extra stimulation to the clitoris and/or the G-spot. The penis also feels the vibration of the toy and presses the toy again the G-spot for extra pleasure.
Chorus brings innovation to the bedroom with an intuitive Squeeze Remote, responsive Touch-sense technology, and a new connectivity standard that ensures couples stay connected.
Worn during sex, Chorus is adjustable to fit your body so you can feel the vibrations right where you want them. There are two adjustable points to better target the G-spot and clitoris with more or less pressure. The shape is easy to adjust and stays in position – even when changing positions during sex – once you've found the perfect fit.
BEST G-SPOT VIBRATOR: Lovense Lush 3
Popular with web cam performers and long distance couples, Lovense Lush 3 is a powerful hands-free, wearable, and insertable luxury egg vibrator that is controlled remotely with Bluetooth connectivity that can be used in your bedroom, discreet public play, or as a long-distance sex toy.
The antenna has been redesigned to improve the connectivity. The power button is at the end of the antenna, so you can turn it on and off while still being able to wear it.
The fixed tail ensures Lush 3 "hugs" your body and stays in place putting more pressure on your G-Spot, which results in even more intense, deeper, and rumbly vibrations!
Four times more powerful than most hands-free vibrators, love eggs, vibrating panties, or remote control vibrators, has a large motor, which does not reduce battery life.
BEST REMOTE-CONTROLLED PANTY VIBE: Lovense Ferri
Lovense Ferri is a small yet powerful magnetic panty vibrator that doesn't move. Meant for targeted clitoral stimulation, Ferri is a low-profile vibrator that's quiet and suitable for public play.
Excellent for foreplay, a very secure magnetic clip ensures Ferri stays put during use and stimulates your clitoris while you stand, walk, sit, dance, or lie down.
Small and discreet, this luxury sex toy for women is comfortable to wear, whether you are out and about or at home. Ferri is small enough to feel nothing when it's off, but it's powerful when it's on.
Non-insertable wearable toy that stays put
Perfectly shaped for comfortable wear
Whisper quiet
Curved and can be worn with any type of panty.
Smallest of all Lovense sex toys for women
Smartphone control makes solo play, foreplay or long-distance play easier and more fun!
Ferri is a fully programmable remote-controlled panty vibrator which can be customized to a wide range of vibration levels. The app allows you to choose a power level which matches your individual needs.
---
BEST HANDS-FREE VIBRATORS FOR HIM in 2021
---
BEST OVERALL: Pulse SOLO by Hot Octopuss Masturbator
The Pulse Solo and Duo Masturbator are powerful male vibrators that focus vibration and uses oscillation technology on the frenulum.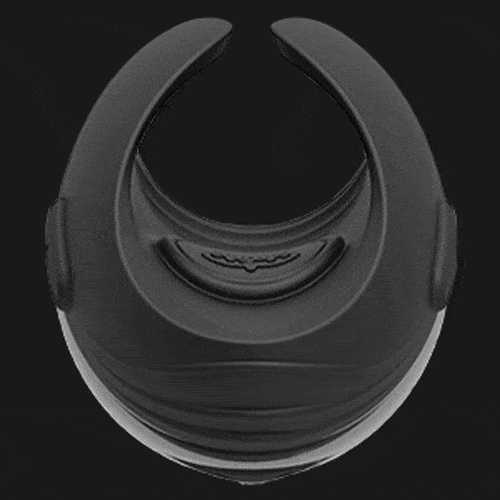 The Pulse hands-free male vibrator can be used with a flaccid (or erect penis), making it excellent for men suffering from erectile dysfunction. A man can feel what it is like for a toy to make him hard.
Pulse SOLO is meant for solo masturbation, while Pulse DUO is meant to be used with a partner because of the remote control and added vibration on the underside of the toy.
BEST DUAL MOTOR: Jett by Hot Octopuss Masturbator
Jett is a powerful luxury sex toy for men and hands-free vibrator that is worn against the frenulum, just below the tip of the penis.
Worn against the frenulum, below the tip of the penis, Jett's flexible and stretchy sleeve expands, enabling you to easily go from flaccid to erect completely hands-free.
Jett allows you infinite choice over the strength and frequency of vibration. Powered by two custom 'bullet' vibrators, each contains a different sized motor. These different motors deliver contrasting vibration frequencies. The Treble Bullet emits intense high-frequency waves, while the Bass Bullet delivers deep, rumbly low-frequency stimulation. You can use each bullet separately or together to find the right strength and frequency of vibration and stimulation for an intense hands-free orgasm.
Jett's silicone sleeve fits your penis no matter your size. It expands as you do, taking you effortlessly from flaccid to erect and enabling you to reach orgasm hands-free.
BEST VIBRATING RING: We-Vibe Bond
The We-Vibe Bond is a luxury sex toy and vibrating ring with a quick-release design and custom fit. Bond offers stronger and longer-lasting erections and more powerful orgasms for both partners.
Worn during sex, this high-quality and comfortable luxury cock ring provides clitoral stimulation and enhances pleasure for both partners during sex. Bond offers hands-free stimulation with powerful rumbly vibrations that both partners will enjoy.
With the Custom Fit link you can easily choose between two sizes. Bond features an easy-on quick-release system for comfort and safety.
When playing in the same room, use the remote control to change vibration patterns and speeds from a distance of up to 3 meters.
Bond can also be controlled by the We-Connect app from any distance. Both you and your partner download the We-Connect app to your smartphones. Bond is paired to the phone that remains within Bluetooth® range of the vibrator. Add your partner to share control with an invite from the app.
BONUS – BEST MULTIPLE MOTOR VIBRATING RING: MysteryVibe Tenuto
Tenuto's unique design stretches and adapts around the penis & perineum for increased blood flow, extended erection and prolonged hands-free pleasure.
Soft, stretchy and comfortable, Tenuto is designed to be worn hands-free during sex. Tenuto's front three motors are not only designed to stimulate the penis but also deliver powerful vibrations to the partner's labia and clitoris.
Tenuto can be used alone or with a partner. Take charge or let your partner control your pleasure through the MysteryVibe App.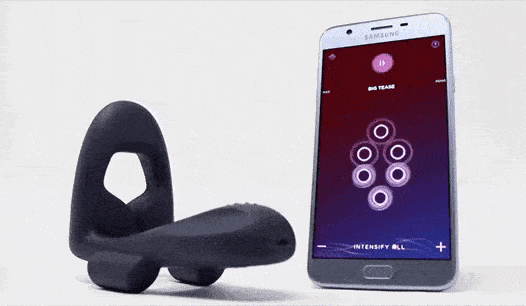 BEST BJ MACHINE: VeDo Hummer 2.0 Masturbator
The Hummer 2.0 is a sleek suction masturbator and hands-free BJ machine that simulates a blow job with super-charged suction and electricity!
With a top speed of 180 RPMs and 180 suction impulses per minute, this hands-free, sucking, stroking, BJ machine is very powerful.
Hummer 2.0 is a luxury sex toy for men with 9 gears. The first gear allows you to control 6 different speeds – from slow to go – of the BJ machine. The first gear will help you increase your sexual stamina, enhance performance, and intensify those orgasms.
The second through ninth gears are similar to oral simulation. Eight fully-automatic suction modes with 4 minute sessions and unpredictable BJ patterns will give you a completely random, realistic blow job every time.
The Hummer 2.0 features a solid motor housing with speed and suction control buttons and nearly 6 feet of tubing.
The 6.5 inch deep textured sleeve vibrates on its own with a press of a button. This detachable vibrating stroker can be used with or without the BJ machine.
Coated in firmer, easy to grip silicone, the stroker sleeve is soft and clingy.
BEST VIBRATING PROSTATE MASSAGER: We-Vibe Vector
Designed in collaboration with leading prostate experts for comfort, safety, and pleasure, Vector by We-Vibe is a custom-fit vibrating prostate massager and hands-free male sex toy thatstimulates both the prostate and the perineum.
Vector's adjustable head applies firm yet gentle pressure on the prostate, and Vector's base is flexible yet stable while stimulating the perineum. This luxury sex toy has two motors that work together to stimulate both the prostate and the perineum with rumbling vibrations and gentle pressure.
You can control both motors independently and change the speed and vibration modes with the easy-to-use wireless remote control or the free We-Connect app.