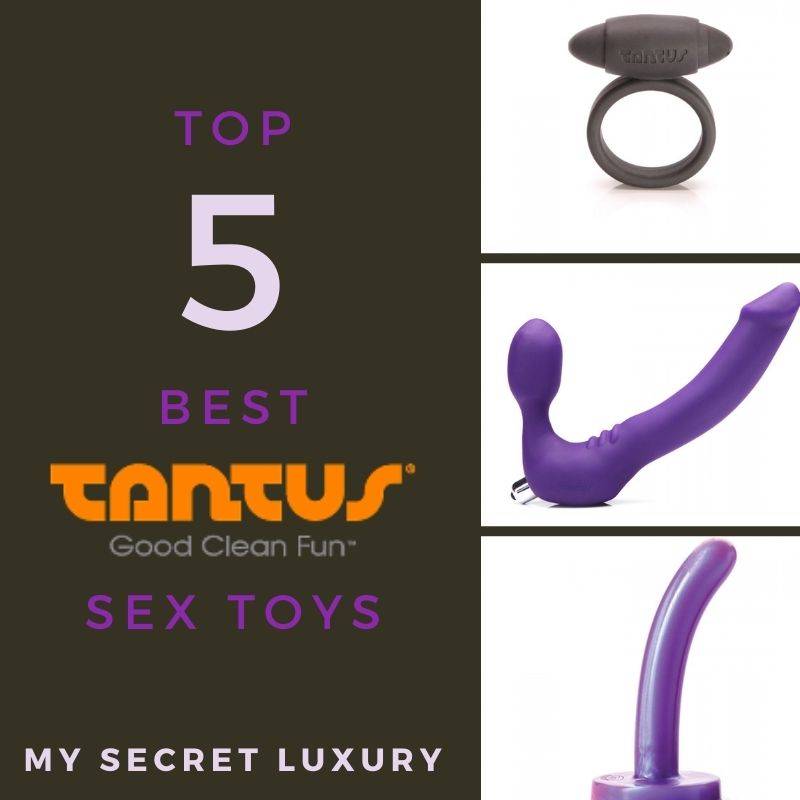 Top 5 Best Tantus Sex Toys
---
Tantus sex toys and tantus silicone dildos are amazing premium high-quality silicone sex toys.
Why?
Tantus manufactures adult toys made of 100% Ultra-Premium Silicone. Therefore, Tantus is an industry leader in manufacturing eco-friendly and body-safe products using their own unique formula of 100% Ultra-Premium Silicone.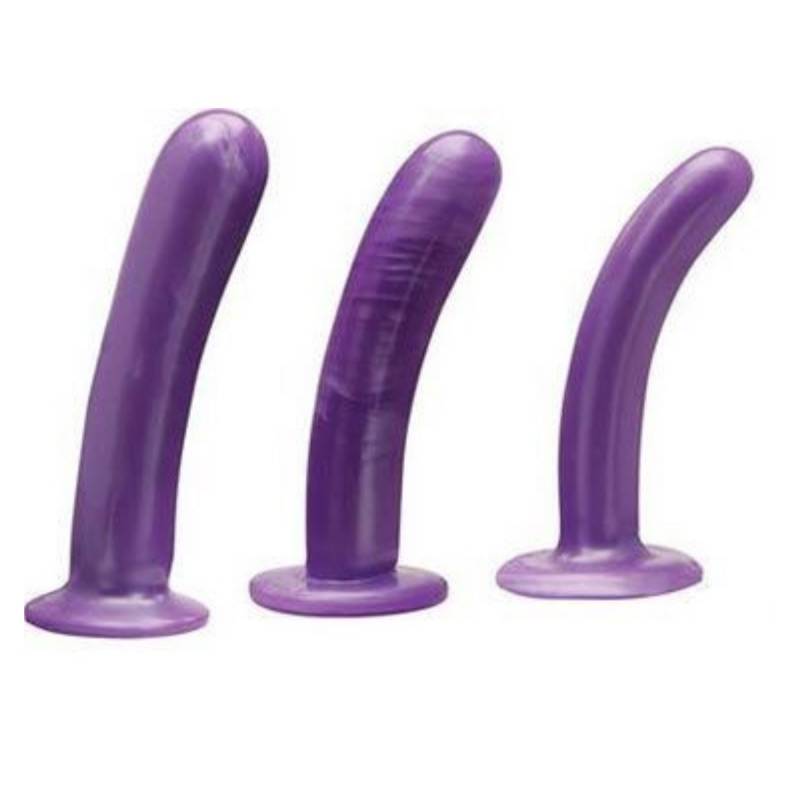 The Basics . . .
---
How Did Tantus Sex Toys Begin?
In 1997, Metis Black began making sex toys by hand. At that time, all silicone products contained white filler. Black wanted a better quality silicone. She helped develop a process using the highest grades of pure silicone. This silicone process was far superior to anything else in the sex toy industry.
What is Silicone?
Silicon is a chemical element. When you add oxygen, carbon and/or hydrogen, you then produce silicone.
Also, silicone has low surface energy. It will not mix with water, and it also repels water. This reduces the risk of allowing bacteria to survive. (Bacteria needs a moist environment to live.)
Furthermore, silicone can withstand temperatures of 125◦ C (257◦ F) for short periods of time. Silicone's structural and physical properties will not break down. Thus, silicone can withstand high temperature such as being boiled.
What is Tantus Silicone?
Tantus silicone is 100% ultra-premium silicone. It does not harbor bacteria and can be boiled.
Silicone made with antibacterial properties have those properties embedded into its chemistry. Yet, Tantus silicone does not have those extra properties. Adding antibacterial properties adds higher than expected levels of toxicity to the silicone. Antibacterial properties might also kill helpful bacteria in the human body.
Pure silicone Tantus toys are:
Phthalate Free
Hypoallergenic
Non-Toxic
Naturally Bacterial Resistant
Hygienic
Boilable
Dishwasher Safe
What Are Phthalates?
Phthalates [THAL-ates] are esters of phthalic acid. They are used as plasticizers [to increase flexibility, transparency, and durability] of plastics. Toys that are made from Rubber, PVC, Vinyl, or Jelly material will often contain Phthalates.
Some adult products are even made with materials on the EPA's most hazardous materials list.
Phthalates are linked to many severe and long-lasting health effects such as:
Breast cancer
Kidney failure
Liver failure
Birth defects
Endocrine disruption
Allergies
Neurotoxic Effects
And reproductive issues
Chemical compounds in Phthalates may also cause:
Itching
Burning
Rash
Tissue damage
---
Have you ever had a bad reaction such as burning or a rash after using a sex toy?
Unfortunately, that toy contained phthalates.
Most noteworthy, Tantus' goal is to cut all toxic additives from adult sex toys. They want to produce products that are healthy for the body in an industry that is unregulated.
Tantus Silicone Is Premium Quality
Tantus Silicone is made from their own blend of 100% Ultra-Premium Silicone. This silicone has undergone a rigorous toxicology testing so that it is safe to use in your body.
Tantus only uses non-toxic, FDA approved pigments. These pigments do not compromise the quality or durability of the silicone. Tantus silicone is boilable, bleachable, non-staining, and safe to store with other toys. It's even safe to use with some premium silicone lubricants.
Because of the high-quality silicone, all Tantus adult toys last a lifetime.
Should You Use Lubricant?
YES!!
Lubrication during sexual play is important. That is because lube makes — both solo and partner — sex BETTER and makes sex more comfortable. The act of sexual intercourse often creates friction. If there is not enough lubrication, small tears could occur in the vagina, which could increase the risk of urinary tract infections, STIs, and other types of infections.
Just as important, lube makes sex much more pleasurable. Every sensation is enhanced which will allow you to feel every movement at a heightened level.
When using high-quality sex toys, it's always smart to use personal lubricant. Toys tend to dry up as they are exposed to air, making for uncomfortable re-entry.
For anal play, lubrication is a must. Unlike the vagina, the anus does not produce natural lubrication. Therefore, lube is necessary. Plus, lube makes anal play more comfortable. Anal lubricant, which is thicker than regular lubricant, stays on the skin longer and provides a more comfortable feeling by reducing friction and sensation.
Most of the time, our bodies produce enough natural lubricant to be comfortable everyday. However, if you are having sex or using toys, you may need more than what nature provides, especially if you are experiencing hormonal changes, on medications or experiencing stress.
Using personal lubricant is not a sign of a broken body or a failed libido. Instead it's the most normal thing in the world.
We recommend water-based lubricant when using Tantus sex toys.
Water-Based Lube
Thicker Water-Based Lube
How to Clean Your Tantus Sex Toys
It's very important to clean your premium Tantus sex toys before and after each use. Regular soap and water can leave a residue and potentially change your pH making you even dryer. Tantus luxury sex toys should be washed with sex toy cleaner.
THE TOP 5 BEST TANTUS SEX TOYS 2022
---
1. BEST STRAPLESS STRAP ON: Tantus Feeldoe
Designed by a woman for women, every part of the best selling Tantus Feeldoe Strapless Strap On fits her body perfectly. This Tantus silicone dildo combines the excitement of strap on sex and mutual penetration, without the need for a strap on harness.
The vaginal muscles hold the bulb end in place for the wearer. A bullet vibrator can be inserted at the base of the toy for extra stimulation. Designed for the perfect angle for penetration, each Feeldoe has small ridges that rub against the wearer's clitoris during penetration.
2. BEST COCK RING: Tantus Super Soft
This Super Soft silicone cock ring from Tantus is an excellent cock ring for beginners because it is super soft and very stretchy.
At 1.5″, this luxury silicone penis ring is large enough for comfort and safety. Made with 100% ultra-premium silicone that is stretchy and soft, you don't have to put on the penis ring before your erection occurs; the silicone is stretchy enough so that you can put it on anytime.
For best results and maximum comfort, apply water-based lubricant to the inside of the ring, then ease one testicle through at a time before finally pulling your penis through.
3. BEST NON-PHALLIC DILDO: Tantus Silk
The Tantus Silk Dildo is smooth and simple luxury silicone dildo. It is ideal for those wanting fullness without a phallic shape. The smallest Silk is an excellent beginner toy. Also, the smooth design makes the Silk an ideal dilator for women who need help with vaginal tightness and penetration difficulties.
Available in small, medium and large.
4. BEST VIBRATING DILDO: Tantus Echo Vibrating Dildo
Based on the original non-vibrating Tantus Echo, the Tantus Echo Silicone Vibrating Dildo has a phallic head with stimulating ridges on the shaft. The ridges massage the vagina's inner walls for even more stimulation. This Tantus sex toy has a thicker base that allows it to fit most strap on harnesses and dildo panties.
A removable 1.625″ x .5″ multi-speed bullet can be placed in the base to send powerful vibrations throughout the entire shaft. (Echo can also be used with other bullet vibrators, such as the We-Vibe Tango.)
5. BEST LONG DILDO: Tantus Echo Handle Dildo
Based on the original Tantus Echo, the Tantus Echo Handle has an ergonomic grip handle for thrusting to target the G-spot. Because of the handle, the Tantus Echo Handle is an excellent plus size sex toy for bigger bodies.
Echo Handle has a semi-phallic head with pleasurable raised ridges all the way down the shaft for extra stimulation. Just like the original Echo, the gentle ridges massage the vagina's inner walls for amazing G-spot stimulation. (When using the Echo Handle for G-spot stimulation, make sure the ridges are facing the belly-button side of your body.)
The texture of the ridges can give you multiple orgasms, especially if you twist while thrusting!
The long ergonomic grip handle makes thrusting much easier and more comfortable especially if you have a back injury, have a large body, are pregnant or have other limitations. The grip is perfect for thrusting, whether alone or with a partner. It can also be used during sex for double penetration.
Thank you for reading this guide!