Every year, you have the same issue: what do you get your wife and/or girlfriend? It's never easy, but why not get her a sexy gift that makes her feel irresistible and loved? Every woman wants that!
When she feels good about herself, she feels better about your relationship.
Sustaining a passionate relationship is not easy, and couples often forget to make it a priority. To gain more sexual intimacy and have a better sex life with your wife and/or girlfriend, nothing makes a better gift than a sexy gift for her.
The Top 8 SEXY GIFTS THAT YOUR WIFE OR GIRLFRIEND WILL LOVE IN 2023
1. Massage Oil Candle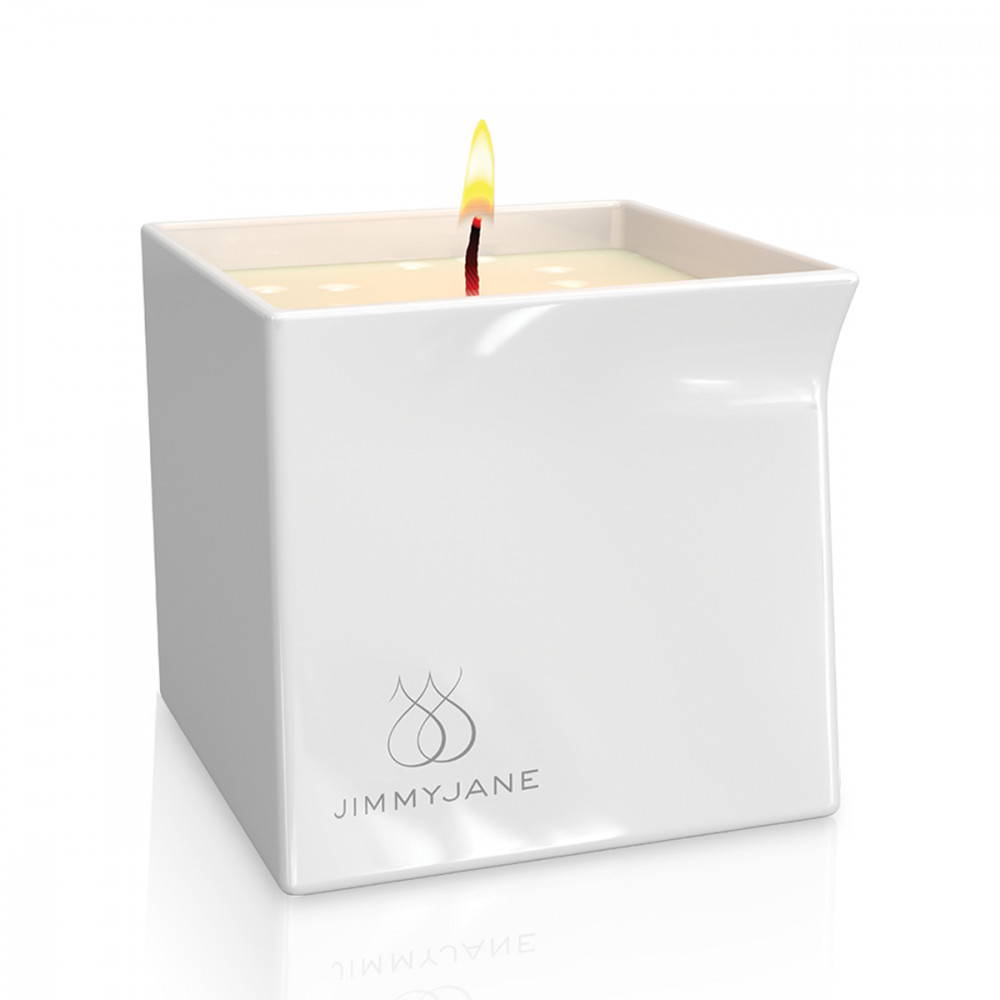 Any kind of human touch is important to any relationship. A great way to connect to your partner and help her relax is to give her the sexy gift of an intimate massage with a massage oil candle. Massage oil candles are candles that when lit, liquify into body massage oil. These are different from regular candles because they burn at a lower temperature.
However, like regular candles, they give the room a warm sensual glow and smell fragrant. When there is enough liquid, drizzle it all over her body. When giving your partner a massage, you should take the time to make it a sensual massage, creating energy in every stroke and connecting on a deeper level. Why? Women need help to relax and let go of any stress. This allows her to be in the mood and to enjoy intimacy. The best part is that this is a gift that both of you can enjoy together!
---
2. Erotic Fiction and Erotica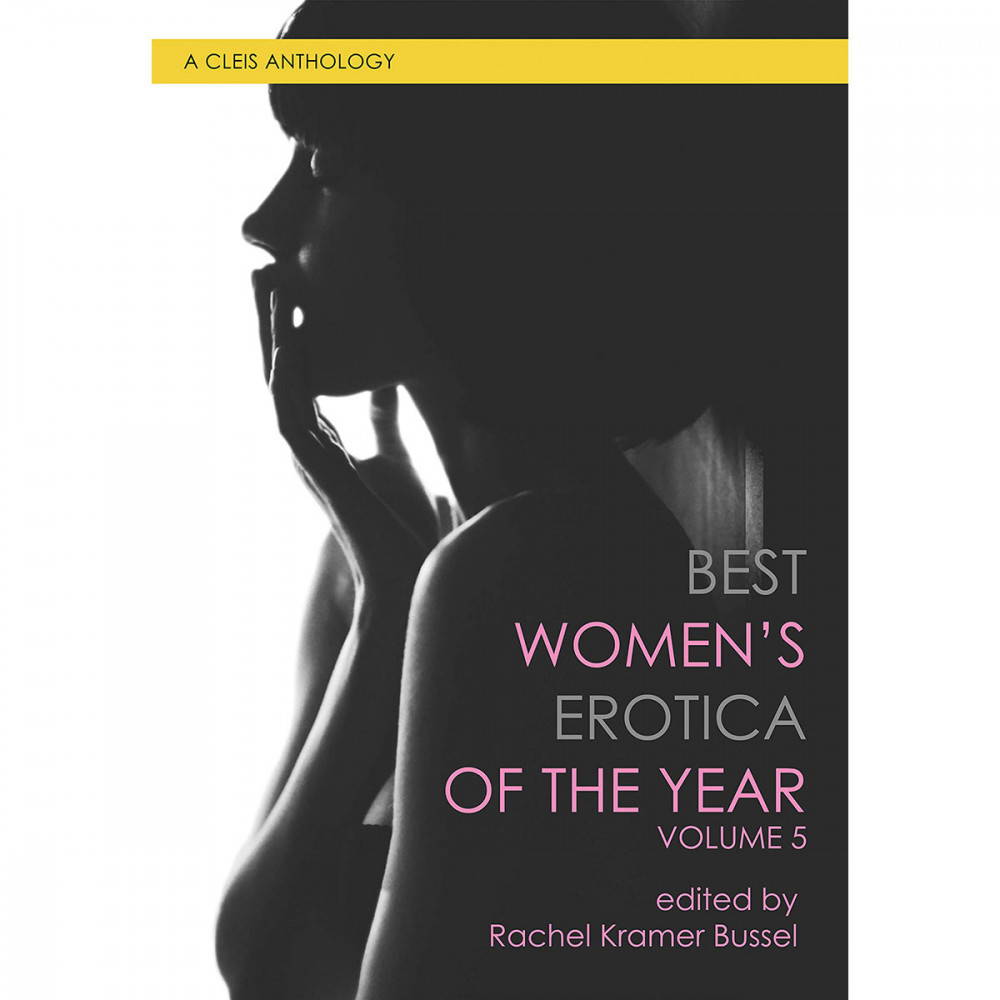 Erotic fiction and erotica might seem cheesy. However, it does make an excellent sexy gift for your partner. There are many benefits to reading erotica and erotic fiction together:
Reading together is a great way to talk dirty without trying to figure out what to say.
Erotic books can help her get into the mood and help her focus. After all, the mind is the biggest sex organ.
Reading erotic stories helps to introduce role-playing and provides ideas of different types of fantasies that you might never have thought of. Plus, reading about an experience might make those fantasies seem less scary.
Once you see how these stories turn her own, you will want to read to her every night!
SHOP EROTIC FICTION AND EROTICA
---
Luxury Sex Toys
There is no better sexy gift than luxury sex toys! Enhance your love-making with luxury sex toys and accessories. We recommend that every couple should have their own sexual toolbox. Having everything you need when you need it, including sex toys, massages candles or massage oil, lubrication, sexual stimulants, erotic fiction, etc., is always a good thing.
Shopping for products together is a way to be intimate before the sex begins! Sex is supposed to be fun and is an excellent way to reconnect to your partner. Having deep sexual intimacy in a relationship is the glue that holds it together and makes it more than just being roommates or friends.
3. ON Arousal Oil
Excellent for women — no matter what age — who want to get aroused quicker or have trouble having an orgasm, this is an all-natural clitoral stimulant. ON Arousal Oil uses a proprietary blend of essential oils and botanicals including sweet almond oil and cinnamomum cassia to create a safe, natural arousal effect unlike any other. In less than five minutes, unlike other stimulating gels, ON Clitoral Arousal Oil offers an immediate warming effect, moving to a buzzing sensation. This combination awakens the nerve endings and increases blood flow so every touch will be more intense.
Most importantly, ON's Clitoral Stimulant allows women to achieve orgasm easier. Another benefit is that it may help some women kick-start their production of personal lubrication. This may be extremely helpful for women going through hormonal changes, hysterectomy, or taking medications that tend to decrease their body's ability to self-lubricate.
---
4. Uberlube Silicone Lubricant
Lube makes sex better. PERIOD. Why?
Lubricant makes sex (and masturbation) better, more comfortable, and more enjoyable. Penetration = friction. Friction = micro-tears that can lead to infection.Everyone has a different baseline and amount of natural lubrication that they produce. Your lubrication can change according to your meds, menstrual cycle, if you are dehydrated if you are experiencing menopause, and how aroused you are.Uberlube is a premium silicone lubricant that does not feel tacky or sticky like other silicone lubricants.
This premium lubricant is not only slippery but it has been designed to transfer sensation while reducing friction. A little definitely goes a long way! When finished, Uberlube leaves your skin soft and moisturized. Recommended by doctors, Uberlube will not affect pH levels and is made with inert ingredients leaving it is scentless and tasteless. This premium lubricant's simple ingredient list makes it widely used by people with sensitivities.
---
5. We-Vibe Chorus Couples Vibrator
Let's face it…not all women orgasm during penetration. If she does…great! If she does not, the We-Vibe Chorus Couples Vibrator is an high quality excellent sex toy that will help you both orgasm at the same time! We-Vibe Chorus is a dual stimulation vibrator (stimulating the clitoris and the G-spot) that can be used for solo play or during sex. Worn inside the vagina during sex, this remote-controlled vibrator allows both partners to experience pleasure at the same time, where she has clitoral and G-spot stimulation, while you have vibration on your penis. It is adjustable for a custom fit and maximum comfort.
The We-Vibe Chorus is controlled with a squeeze remote control and/or your smartphone from anywhere in the world. It's great for couples who travel or who just want to get the fun started from your way home from work!
If you want a more basic version of the We-Vibe Chorus, then try the We-Vibe Unite or the We-Vibe Match.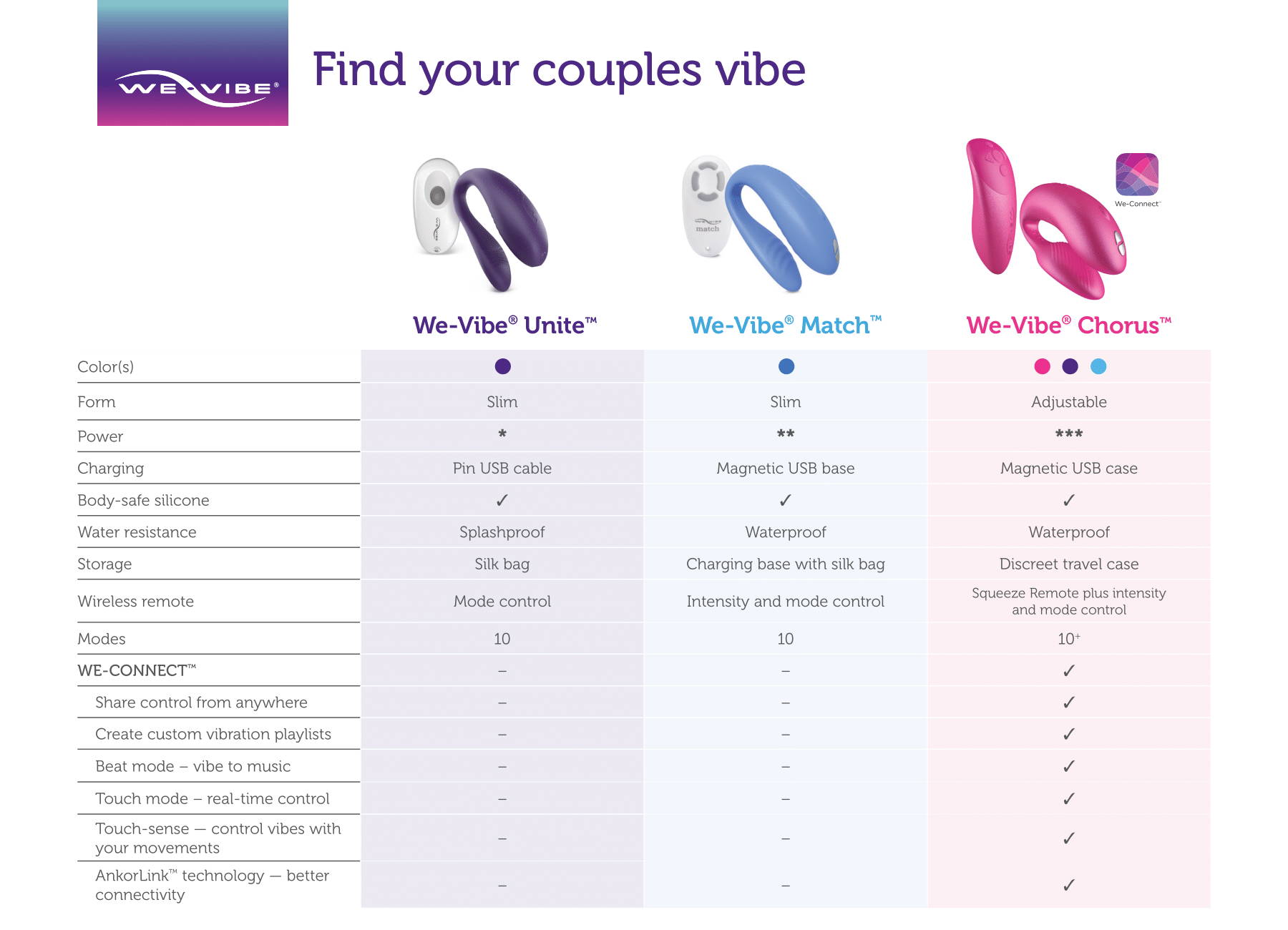 ---
6. Dame Eva 2 Vibrator
Eva 2 is a hands-free and strap-free powerful sex toy that stimulates the clitoris during sex or masturbation. Since approximately 70% of women need clitoral stimulation to orgasm, this luxury vibrator is nestled in the vulva on top of the clitoris for maximum clitoral stimulation and pleasure. When used during sex, due to its size and location, both partners feel less friction.

---
7. Femme Funn Ultra Bullet Vibrator
The Femme Funn Ultra Bullet Vibrator is one of the most powerful mini bullet vibrators on the market! The Ultra Bullet is small yet mighty. It's super powerful motor is very quiet. Because of its small size, the Ultra Bullet is more discreet and easily fits in your nightstand drawer or under your pillow.
The Femme Funn Ultra Bullet Vibrator is ergonomic and flexible. It fits perfectly in your hand and is easy to grip. It is also easy to use with a simple one-button control with 20 vibration modes. The memory function will remember the last mode that you used in your previous play session and will start off where you last left off. You can use the Ultra Bullet in the shower or bathtub, and it's rechargeable.
---
8. Womanizer Classic 2 Stimulator
Whether she needs a lot of time to have an orgasm, has trouble having an orgasm, or wants to try a different sensation, then she should try the Womanizer, a suction sex toy. The Womanizer Classic 2 is the classic version of the Womanizer stimulator, which features Pleasure Air Technology that creates fast and often multiple orgasms — without over-stimulation.
Pleasure Air gently stimulates the clitoris without touching it. The clitoris is sucked gently into the soft silicone tip and surrounds the clitoris with gentle and massaging air waves. The combination of suction and massaging air waves leads to stimulation but not over-stimulation or needing to stop. She should be able to orgasm within a few minutes.
How does it work? The Womanizer directly stimulates the area around the clitoris using massaging air waves and suction. The pleasure cap is placed over the clitoris, making a seal around the clitoris. This creates a comfortable suction that teases and stimulates the clitoris via microprocessor-controlled pressure waves. The end result is a different kind of stimulation with intense orgasms.
Unlike standard vibrators, the Womanizer does not overstimulate the clitoris or causes the clitoris to be overly sensitive.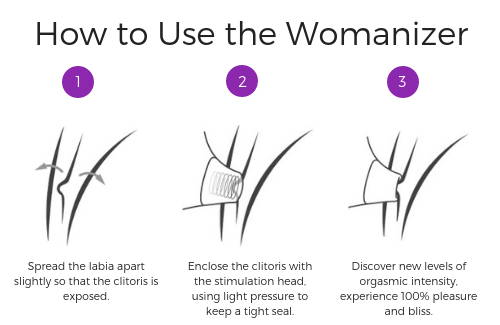 There are many different Womanizers to choose from depending on the features you require and your budget.
---
BONUS: We-Vibe Melt Stimulator
The We-Vibe Melt is a suction sex toy specifically designed for couples to use during sex. Melt sex toy surrounds the clitoris with gentle pulsing waves of air and indirect stimulation that leads to fast and often multiple orgasms — without over-stimulation.
PleasureAir uses gentle changes in air pressure to massage your clitoris without over-stimulation or needing to stop. The curved design of this luxury sex toy is comfortable and easy to hold, while the PleasureAir head is located at Melt's tip. So, it's easy to find just the right spot.
PleasureAir surrounds the clitoris with pulsating waves and gentle suction. Waves of air massage the clitoris with sensations and 12 intensity levels that range from gentle kisses to stronger suction as you increase intensity.
Melt sex toy's slim, curved design fits perfectly between you and your partner in any sexual position so that both of you can climax together.
You can also use the free We-Connect app to control Melt from across the room or anywhere in the world.