There's a lot of sex toy myths out there about sex toys for men and women. Many people feel that they will be replaced if they introduce sex toys into the bedroom. They also feel that something is wrong with them if they bring "those" products into the bedroom. Or, they don't need those products because they don't have any issues in the bedroom, so why would they need them? Another sex toy myth is that only "those" types of people use sex toys and adult products.
WRONG!!!
Let's debunk each myth.
MYTHS . . .
---
MYTH #1: I Feel Replaced When My Partner Brings A Sex Toy Into The Bedroom.
MYTH #2: Something Is Wrong With Me Or My Partner If You Use Sex Toys For Men And Women.
MYTH #3: My Sex Life Is Great! Why Do I Need Sex Toys For Men And Women?
Is it perfect? NO! Nothing is perfect.
So, then don't you want to make it BETTER??
Do you know EVERYTHING there is to know about pleasure? Most people do not!
That's the primary reason to use adult toys and products: they make sex and pleasure BETTER. They add more fun and variety to sexual play. They help you and your partner discover what feels good — and what does not. New sex toys can help you explore new sensations that you might have never experienced before.
Who doesn't want that??
MYTH #4: My Partner And I Are Not Wild, So We Don't Need "Those" Types Of Products.
No matter what kind of sexual play you are into, everyone can use benefit from using sex toys and adult products.
Why?
Luxury sex toys and products are not as scary as you think. They are discreet, which means that they don't look like a sex toy, and therefore, are not intimidating as they used to be.
Personal lubricants make sex and masturbation more enjoyable. Sexual stimulants help the arousal process, especially for women.
These products can only HELP you and your intimate moments…not hurt you!
---
It takes women approximately 10-40 minutes to get aroused.
---
MYTH #5: Only "Those" Types Of People Use Sex Toys For Men And Women.
And what types of people are these? People who enjoy PLEASURE? People who live HAPPIER and HEALTHIER LIVES? There is nothing wrong or shameful about using these products. They will bring you closer to your partner as well as provide more intimate moments and FUN!
---
HEALTH BENEFITS OF ORGASMS
---
Why Every Relationship Needs Sex Toys For Women and Men
Now that we've debunked common myths about sex toys, it's important to understand why every relationship needs sex toys for women and men.
Adult toys help you spice up your relationship and have a more fun and varied sex life. Sex toys can help you and your partner express yourself sexually.
More Sex
Want more sex? Want more enjoyable sex? Adult toys help couples have a more adventurous and fun sex life. If your sexual attitude is more playful, then your sexual relationship is more satisfying.
Women's Orgasms
Did you know that about 75% of women can not orgasm through penetrative sex? Using an adult toy during sex, such as a couples vibrator or a vibrating penis ring, is one way to help with orgasms.
Fake Orgasms
If you are a woman, have you ever faked an orgasm? If so, you are not alone. About 50% of women have faked an orgasm at least once. If you use adult toys, your chances of reaching an orgasm increase dramatically. If she is lucky enough to orgasm through penetration, it could take up to 20 minutes. If she were to use a luxury vibrator, it could take a few minutes, saving more time for cuddling!
Premature Ejaculation
The Mayo Clinic suggests that one in three men or about 30% of men, experience premature ejaculation. Penis rings, and male desensitizers can help.
Everyone Orgasms
The best sex includes an orgasm for each partner. Yes, you read that correctly: it's recommended that each person should orgasm during sex. That should be the goal every time you have sex. Luxury sex toys help you reach your goal and cross the finish line.
She Hates Her Body
Many women are embarrassed about their body, which can sometimes lead to intimacy issues. Using sex toys during mutual masturbation or sex can reduce the anxiety of nakedness and help create more intimacy.
The best sex toys for couples are new sex toys and products that add fun to your sex life, and they let you explore what feels good and experiment with new types of sensation.
THE TOP 12 BEST SEX TOYS FOR COUPLES IN 2023
---
BEST OVERALL: We-Vibe Chorus
There are many adult sex toys that can be worn during sex. However, the we-vibe-chorus-vibratorbest-selling We-Vibe Chorus luxury couples vibrator is a best seller for so many reasons. It stimulates both the clitoris and G-spot while the penis is inside. The penis can also feel the vibration as well when using the We-Vibe Chorus! If you use your smartphone as the remote control, you can control this sex toy for couples from anywhere in the world plus design your own vibration patterns. This premium high-quality sex toy for couples is adjustable for maximum comfort and the best fit!
Chorus' new Squeeze Remote translates a simple, natural gesture – a squeeze – into more pleasure. The new Touch-sense feature uses advanced sensors to respond to body movements in the moment. And, the new AnkorLink technology ensures couples never lose connection.
(If you want a more basic version of the We-Vibe Chorus, then try the We-Vibe Unite or the We-Vibe Match. The We-Vibe Unite comes with a wireless remote control with a one-button interface and is the entry-level couples sex toy. Meanwhile, the We-Vibe Match has a better remote control and comes with a charging base.
BEST HANDS-FREE: Eva 2 by Dame Products
Sometimes, you want to be so close to your partner that you don't want any sex toy to get in the way. The Eva 2 solves that issue because it fits snugly and comfortably under the labia majora. The wings help to keep Eva 2 in place without any straps or panties and can be used in many different positions.
Eva 2 is a hands-free sex toy that can be used during sex so that both partners can orgasm together. Based on the original Eva, the new and improved version of the Dame Eva 2 Hands-Free Sex Toy and Couples Vibrators:
8% Smaller
10% Lighter
Shorter wings and a slightly different profile for better all-around fit
Simple to use with button at the top
100% waterproof
Includes charging base/travel case
BEST CLITORAL STIMULATION DURING SEX: We-Vibe Melt Stimulator
Melt by We-Vibe is a PleasureAir or suction stimulator designed for couples. Melt surrounds the clitoris with gentle pulsing waves of air and indirect stimulation that leads to fast and often multiple orgasms — without over-stimulation.
PleasureAir uses gentle changes in air pressure to massage your clitoris without over-stimulation or needing to stop. PleasureAir surrounds the clitoris with pulsating waves and gentle suction.
Melt's slim, curved design fits perfectly between you and your partner in any sexual position so that both of you can climax together.
Melt can be used with or without the free We-Connect app. When using the app remote control, you can control Melt from across the room or anywhere in the world.Use We-Connect to play and share control of Melt from anywhere, create custom vibes, and play together with other We-Vibe products.
BEST MULTIPLE MOTORS: MysteryVibe Crescendo
The MysteryVibe Crescendo is the world's first truly body-adaptable smart luxury sex toy for women, men, couples, solo play, or couples play. Because of its bendable design, you have so many options with this luxury sex toy! Simply bend Crescendo with your hand into any shape for a customized experience.
You can flex this luxury sex toy into any shape that works for you or your partner. That could be a curved shape to stimulate the G-spot, an S-shape to stimulate both the clitoris and G-spot at the same or a J shape to curve around the head of the penis.
BEST WAND MASSAGER: Le Wand
Le Wand Rechargeable Vibrating Massager is a modern and versatile version of the classic wand massager, the all time best-selling sex toy. Use it during sex, masturbation, or for a back massage.
Body-safe with a sleek silicone head, Le Wand is designed to rotate 360 degrees. This allows the vibrations to resonate through your body without causing any friction or overstimulation. The flexible neck and a lengthy handle with easy-to-use controls allows for smooth maneuvering.
Powerful and focused vibrations in the head of the wand allows for penetrating pleasure. With 10 speeds and 20 rumbly vibration patterns and different attachments, you can have a different experience each time you use Le Wand.
For unparalleled relaxation, the Le Wand Rechargeable Vibrating Massager doubles as a full body massager to relieve knots and tension all over your body. A lengthy handle with easy-to-use controls allows for simple maneuvering.
MASTURBATION TOY ATTACHMENT
The Loop Penis Play Masturbator has a textured interior that delivers intense targeted stimulation to the frenulum (the most sensitive part of the penis for many people) and also acts as a super-powered masturbation sleeve. Place the head of the penis into the interior of the Loop and press the flexible arm firmly down for amazingly pleasurable stimulation or stroke back and forth to use as a masturbation sex toy.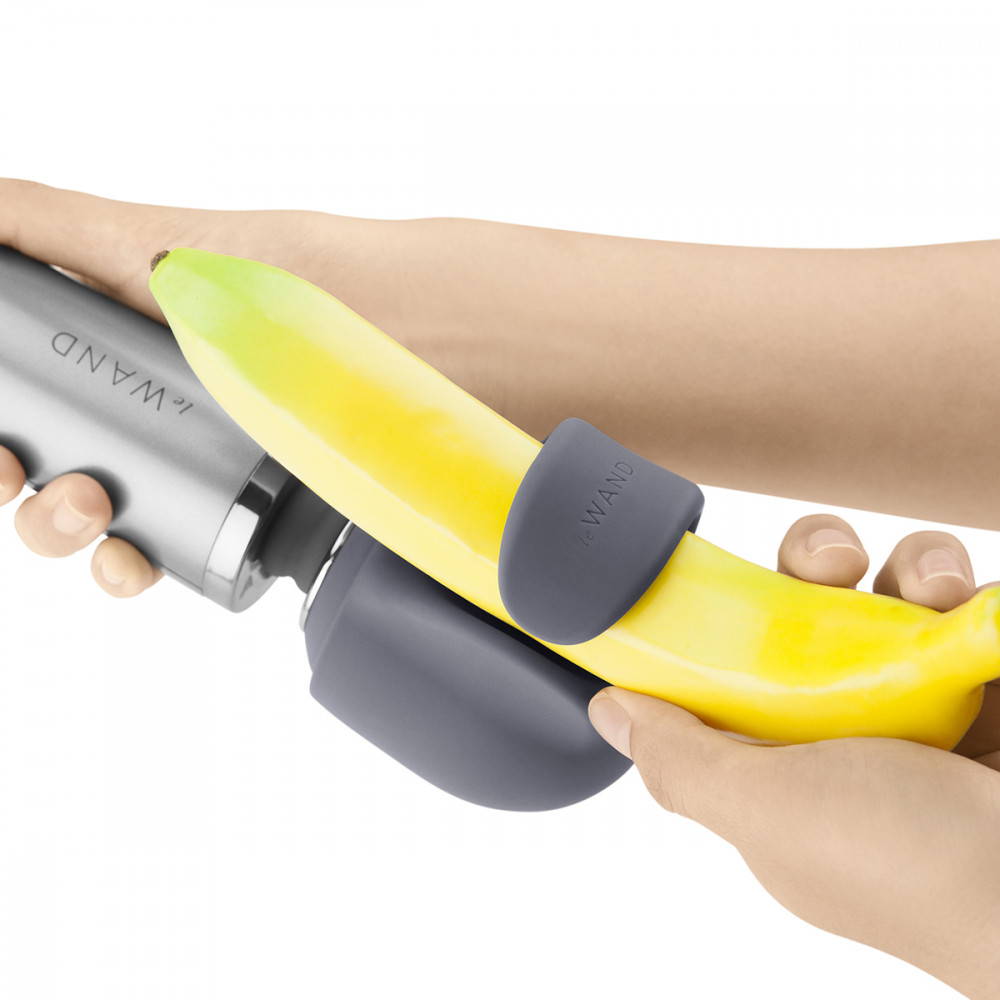 BEST THRUSTING TOY: Fun Factory Sundaze
Do you want to try a threesome but are afraid to invite another person into the bedroom? That's no longer a concern thanks to the Fun Factory Sundaze. This amazing new thrusting sex toy mimics the back-and-forth movement of penetration. So you can enter your partner vaginally and use the Sundaze anally OR you can enter your partner anally and use the Sundaze vaginally.
Or, if a threesome is not your thing, you can use the hands-free Sundaze with a vibrator for an amazing orgasm!
The Fun Factory Sundaze is a versatile luxury sex toy that thrusts, taps, and vibrates for instant arousal and internal or external stimulation.
BEST VIBRATING COCK RING: MysteryVibe Tenuto
Tenuto's unique design stretches and adapts around the penis & perineum for increased blood flow, extended erection, and prolonged pleasure. Tenuto can be used alone or with a partner and is remote controlled with the free MysteryVibe App.
Soft, stretchy and comfortable, Tenuto's front three motors are not only designed to stimulate the penis but also deliver powerful vibrations to the partner's labia and clitoris.
6 strong, anatomically positioned motors have vibrations that travel through the penis to give you and your partner powerful orgasms.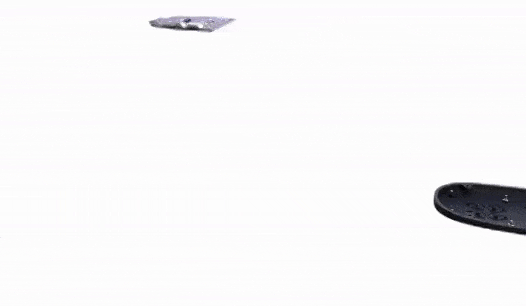 BEST MASTURBATOR: Pulse DUO
Pulse DUO is a remote controlled masturtbation toy and male masturbator that can be used during sex. This couples sex toy can be used hands-free allowing you to focus on each other and not the toy. It's soft vibrating underside has vibrations for her. Those vibrations are independently adjustable with the remote control.
Pulse DUO masturbation toy for couples can be used flaccid or erect, during foreplay and even during shallow penetration in numerous positions.
On Top position: Worn on the penis, the woman's labia and clitoris feel the vibration of the underside of the toy, which is controlled by the remote. With the woman's bodyweight holding the toy in place, the couple can enjoy hands-free foreplay.
Missionary position: Worn on the penis, the woman's labia and clitoris feel the vibration of the underside of the toy. With the man's bodyweight holding the toy in place, the couple can enjoy hands-free foreplay.
One of the best sex toys is Pulse DUO Lux. This powerful couples sex toy is designed for hands-free foreplay. The soft vibrating underside has vibrations for her, while two remote controls control the vibrations.
BEST PENIS EXTENDER: Perfect Fit Fat Boy
The Perfect Fit Fat Boy is a penis extender sheath that adds girth and length to your penis for more sexual enjoyment.
Fat Boy is a comfortable hollow strap-on that gives your penis that extra girth or length without it being too large for your partner. It is ultra-real feeling and super strong. It is also excellent to use if you have trouble staying erect.
It is very easy to get on and off and stays in place by hooking onto your scrotum with the opening hole at the base of the sheath. This also gives you a pleasing pull on your scrotum for more pleasure during masturbation or penetration.
---
Don't forget to use ALOT of water-based lubricant!
---
BEST BUTT PLUG: b-Vibe Snug Plug
The Snug Plug is an ultra-comfortable, weighted butt plug. It is designed with soft ridges that stimulate internally, while its weight provides a sensual and satisfying feeling of fullness.
The body is more responsive to pressure and movement inside the anal canal. Snug Plug's unique design and weight provide both types of erotic stimulation as they slide along the inner wall of the anus.
Each Snug Plug provides a satisfying feeling of internal fullness. The six styles feature progressively heavier weights, ranging from 55 grams to 515 grams.
BONUS: Snug Plug can also vibrate! Vibrating Snug Plugs add vibration for even more stimulation.

SHOP B-VIBE VIBRATING SNUG PLUG
BEST CLITORAL STIMULANT: ON Arousal Oil
On average, women need 10-40 minutes to get aroused. This can depend on stress, lack of sleep, medication, the time of her cycle, and many other reasons. ON Arousal Oil not only speeds up the arousal process but also kick starts the natural lubrication process.
Made of all natural cinnamon oil, when 1-3 drops are applied to the clitoris, it brings blood flow to the clitoris and helps arousal. The best part is that it kicks in within 5 minutes!
BEST LUBRICANT FOR SEX: Uberlube
Simply put: lube makes sex better, and who doesn't want that??
Why?
It makes things slicker and more enjoyable. Not only does it increase your pleasure, but personal lubricant decreases your risk of pain and infection. There are many different types of personal lubricants depending on your needs, but Uberlube silicone-based lubricant is BEST for sex.
---
SEX EDUCATOR TIP:
Water-based lubricant should be used on silicone and other sex toys, as well as a place holder while your partner's natural lubrication kicks in. You should use silicone-based lube during masturbation, partner sex, and any sexual play in the water.
---
Uberlube is a luxurious premium silicone lubricant with a velvety feel and only 4 ingredients that enhance intimacy and stays on the surface of the skin for as long as you want it.
This premium lubricant is not only slippery but has been designed to transfer sensation while reducing friction. The lube continues to last until it is completely rubbed into your skin.
It is not sticky or tacky and a little goes a long way. Uberlube is very thin and not greasy so that you can feel skin on skin (or toy) contact.
When finished, it leaves your skin soft and moisturized. Vitamin E leaves a soft smooth finish similar to a regular moisturizer. It is also an excellent lubricant if you experience vaginal dryness.
Many doctors and therapists recommend Uberlube to their patients, especially if you have sensitivities to other lubricants. This premium lubricant does not contain natural matter, which is less likely to change your pH, which is beneficial if you are prone to yeast infections.
Thank you for reading this guide!