Posted by Sexual Health Educator on 20th Nov 2020
Learn the best handjob tips and tricks from a sex educator. Make handjobs more fun and pleasurable to give.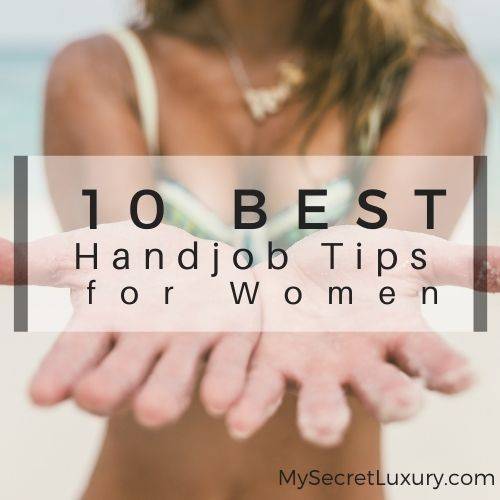 10 Best Handjob Tips for Women
---
This post was last updated on November 20, 2020 at 4:58 p.m.
Handjobs are not just for kids. Many adults forgot about this important part of sexual play that creates intimacy between you and your partner. They are a fun additional to  your sexual play and is a great tool especially when you are not interested in mutual masturbation or penetration.
While you were young, no one taught you how to properly give a handjob. You might have just tugged at the penis and fumbled your way through the experience until your partner had an orgasm.
It no longer has to be like that!
With our tips, handjobs can be an enjoyable experience for both partners.
Here are our suggestions for the best handjob tips for women:
---
1. Use Personal Lubricant
Why?
Using lube makes it a much more enjoyable experience for everyone. There's less friction, which is better for the penis.
Which lube should you use? Use a silicone based lube. Silicone lube is slick and never dries out, whereas water-based lube dries out unless you continually add water (or saliva, which would defeat the purpose of a handjob.) Although most silicone lubes are tacky, premium silicone, like Uberlube, is not. It is super slick and keeps on going and going and going! Plus it doesn't stain like an oil-based lubricant.
Migliori Silicone Lubricant
PRICE TAG:
Starts at $15
(Discreet shipping)
Just like other sexual play, don't go too quickly and start stroking the penis aggressively. You might think the penis likes aggressive and hard stroking, but many do not.
Take your time. Teasing the penis makes it more aroused.
Using two hands gives you a lot more options and allows you to cover more surface area. When using two hands, try stroking in different directions. You can also tickle the scrotum with one hand and stroke the penis with the other. Don't forget to also go in different directions.
4. Don't Forget The Scrotum And Testicles!
The tip of the penis can also be super sensitive. Tickle or stroke the tip as well.
6. Don't Forget The Frenulum!
The frenulum is on the underside of the penis and connects to the shaft. (It's similar to when you lift up your tongue in your mouth, there's a piece of flesh that connects your tongue to the bottom of your mouth.) The frenulum is also sensitive and can be tickled or stroked.
7. Don't Forget The Perineum!
The perineum, also known as the "taint", is the area between the scrotum and anus. Many men like pressure on their perineum with either a finger or knuckle.
Did you know that everyone has a perineum? It is also the area between the vulva and the anus. Touching or licking the perineum can be very enjoyable for the receiver!
8. Experiment With Pressure
Use a lot of pressure and then switch it up with less pressure. See what the penis responds to and keep doing it!
9. Experiment With Anal Play
Whether it's just external play at the opening of the anus or lubing up a finger and then inserting your finger, anal stimulation will definitely give him a more intense orgasm.
Learn more about anal play and the best butt plugs HERE.
Listen to what your partner likes and do it! Don't reinvent the wheel. Of course, you should experiment, but most penises like things a certain way, especially as they are close to orgasm.
11. BONUS: Try Adding a Luxury Sex Toy
Handjobs can also include luxury sex toys and masturbators. It's just another way besides your hands for the penis to experience pleasure and sensation.
We recommend . . . .
Tenga 3D Masturbation Sleeve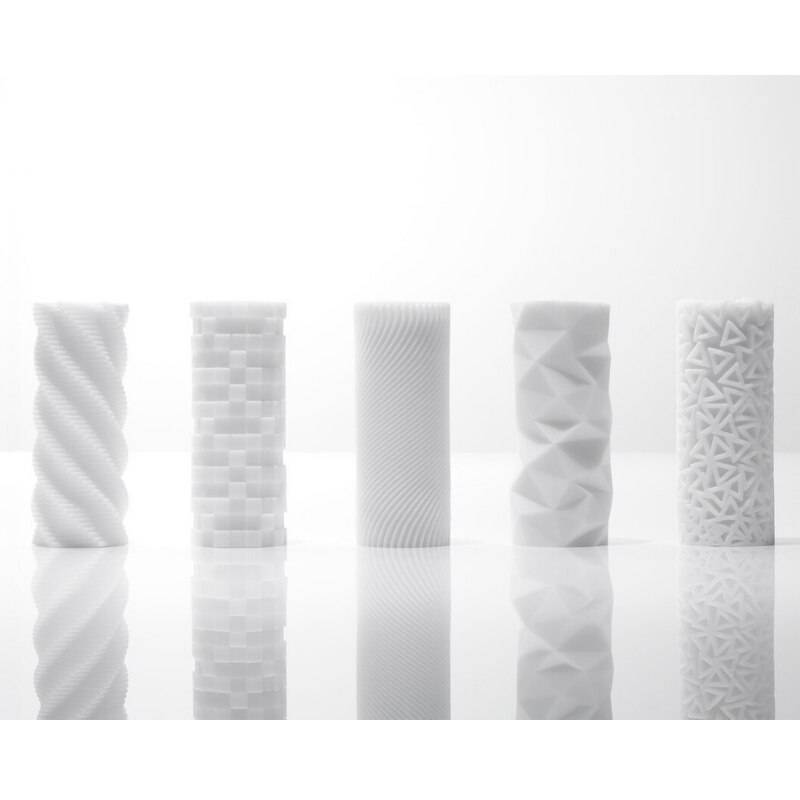 PRICE TAG:
$39
(Discreet shipping)
The Tenga 3D is excellent for any size penis! Its winning designs uses unique internal details to stroke the penis for different sensations. Made of body-safe material, add water-based lubricant to the Tenga 3D, insert the penis and start stroking for amazing pleasure! To create suction for even more sensation, grab the tip of the Tenga 3D! When you are done, turn the Tenga 3D inside out to wash.
B Swish BHandy Classic Pearl Masturbation Sleeve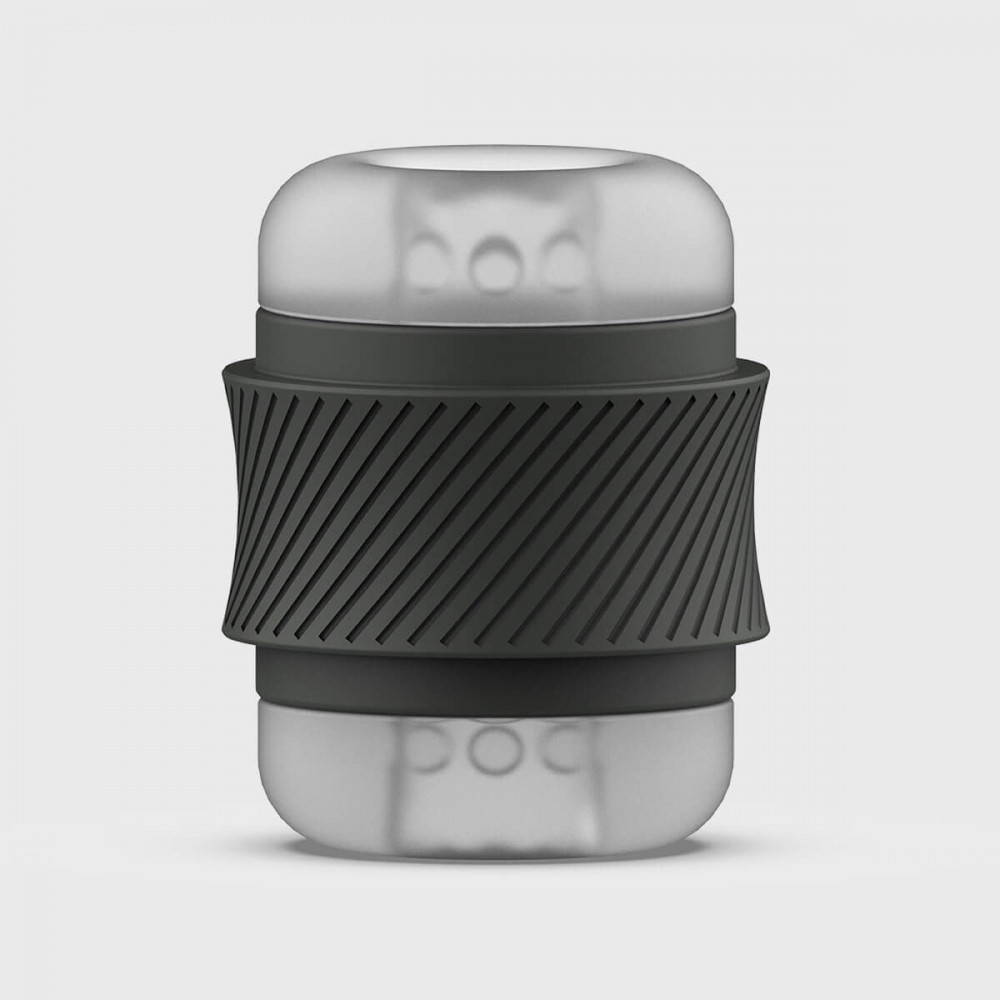 PRICE TAG:
$35.99
(Discreet shipping)
Bhandy Classic Pearl is great for masturbation or added extra sensation during couples' oral play. Open on both ends, this masturbator is very easy to clean. The Bhandy has a dual-orifice and a super soft texture. It features sleeves caps on both ends for convenient storage. It is both discreet and portable. Add water-based lubricant, insert the penis and let the fun begin!
Remember . . .
The most important tip is to . . . HAVE FUN and ENJOY it! If it's not fun, then why do it? It should give you pleasure to see your partner have pleasure, and he should be more than willing to reciprocate!