It is safe to have sex while pregnant and use sex toys if you are having a healthy pregnancy.
If you are pregnant, you might have NO interest in sex, or it might be ALL you think about! Your feelings about sex and pleasure could change depending on your trimester as well. (Most people report that the second trimester is the best for sex and pleasure because you are no longer feeling as nauseous, tired, and are not that big yet.)
Everyone experiences pregnancy differently. Pregnancy is similar to pleasure. Everyone has a different experience and no two bodies are the same!
Always consult your practitioner if you have any questions.
THE TOP 10 BEST SEX TOYS DURING PREGNANCY 2023
---
BEST SUCTION TOY: Womanizer Premium 2
The Womanizer Premium sex toy features PleasureAir, which stimulates the clitoris without direct clitoral contact. This produces super fast and often multiple orgasms.
PleasureAir gently sucks the clitoris into the soft silicone tip and surrounds the clitoris with gentle yet incredibly effective pressure waves with 12 pulsation modes. This does not overstimulate the clitoris or makes the clitoris super sensitive like regular vibrators.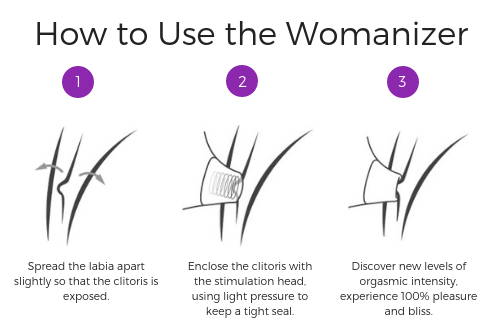 The longer and flatter shape and larger buttons of this luxury vibrator make it easier to use while pregnant.
Depending on your budget, there are many different Womanizers suction sex toys to choose from.
SHOP ALL WOMANIZER STIMULATORS
WHY WE LOVE IT: You are tired, uncomfortable, and strapped for time. This is an excellent and fast way to experience pleasure.
BEST SONIC STIMULATOR: LELO Sona 2
SONA 2 is a powerful clitoral stimulator that delivers sonic waves that stimulate the entire clitoris (not just the tip, like traditional vibrators).
SONA 2 doesn't rely on vibrations like a conventional vibrator, which only focuses vibrations on external nerve endings. Instead, its mouth rests gently around the clitoris and emits sonic pulses for contact-free stimulation. Therefore, your clitoris will not become sensitive and you can orgasm over and over again. These sonic waves and pulses stimulate the entire clitoris – not just the external part you can see and touch.
The clitoris is stimulated with a sonic hum for a different kind of orgasm produced by the gentle deep-tissue massage of sonic waves. It's a prolonged climax after a sensual build-up. It's a different, fluttering sensation that resonates through the entire body of the clitoris, building to an orgasm. This orgasm will be unlike anything you have ever experienced.
BEST BENDABLE VIBE: MysteryVibe Crescendo
Let's face it….being pregnant is not easy. Another being takes over your body for 9 months. At some point, you can't sleep or see over your belly. That's why the MysteryVibe Crescendo is an awesome luxury toy when you are pregnant. With 6 powerful yet silent motors, you can bend MysteryVibe Crescendo into any shape that is comfortable for you. Whether you use it externally or internally or alone or with a partner, the MysteryVibe Crescendo can be used with your smartphone as the remote control.
Discover your erogenous zones with Crescendo:
Intensify your pleasure | Lay on your side and tighten your thighs around Crescendo to feel the vibrations reverberating as intensely as you can handle.
Tease yourself | With Crescendo's curved tip, the vibrations reverberating from the bed, discover what works best for you.
Go on a ride | Get on top and discover your favorite way to use the Crescendo! Explore the best motion and angle to position yourself, whether that's bending backward or forward, changing your angle and experimenting with different speeds and vibrations.
If you want a luxury sex toy that's similar, yet smaller, then try the MysteryVibe Poco.
BEST WAND MASSAGER: Le Wand
Le Wand Rechargeable Vibrating Massager is a modern and versatile version of the classic wand massager.
Body-safe with a sleek body-safe silicone head and flexible neck that is easy to reach the tough spots, this luxury vibrator has rumbly varied vibrations. Focused vibration in the head of the wand allows for penetrating pleasure. With 10 speeds and 20 vibration patterns and different attachments, you can have a different experience each time you use Le Wand.
If you want something a bit smaller, then you should try the Le Wand Petite. This massager might be smaller, but is still powerful, has a 100% silicone head, and flexible neck. Vibration is focused in the head of the wand . . . instead of your hand.
BEST G-SPOT VIBE: Sway Double-Sided Warming Vibrator by Lora DiCarlo
Sway by Lora DiCarlo is a doubled sided warming vibrator with two independent motors for G-spot stimulation
Anatomically contoured, Sway features two different sized ends. Smooth curves and a raised stimulation point on one end is ideal for G-spot exploration, while the larger end provides clitoral pleasure.
Sway is easy to hold. Due to Sway's length, it's super easy to go from external to internal stimulation.
Sway's warming feature creates a lush experience, just above body temp, for a realistic, relaxing touch. Sway's internal heating mechanism delivers pinpointed, targeted heat on both ends of the wand vibrator.
Often seen in mainstream tech design, the benefit of thermally conductive polymer heating with Sway results in quick and consistent internal heating of 104°F/ 40°C throughout the duration of use so that you can stay in the moment. This temperature feels cozy and targets that heat on your G-spot, clitoris, and vulva for maximum stimulation. Sway delivers even, consistent warmth for enhanced circulation, arousal, and relaxation.
The benefits of warmth can help stimulate your blood flow, relax your external muscles during use, and enhance your overall pleasure for a more enhanced sensory experience from start to finish.
BEST TOY FOR BETTER SEX: Ohnut
Whether you are experiencing painful sex or you are still scared that a penetrating penis will hurt your baby, the Ohnut acts like a cushion between two partners and decreases the level of penetration.
Ohnut is a body-safe, soft and stretchy sexual health device and wearable that allows you to enjoy penetration with your partner and not feel pain.
Ohnut is adjustable with comfort ridges that compress down and allows your partner to penetrate as deep as your body can allow without pain.
This comfy wearable is worn externally at the base of a penetrating partner so you can adjust how deep feels good – for both of you.
STEP 1: Stack 3 or 4 rings to start
STEP 2: Lube up shaft or insertable toy
STEP 3: Slide Ohnut down to base
STEP 4: Ohnut is multi-purpose! Don't be afraid to get creative.
BEST POSITIONING AIDES: Liberator Sex Pillows
As you belly gets bigger, you will be more uncomfortable. Whether it's to support your stomach, back or side, the Liberator Pillows can help you feel more comfortable during sex and masturbation.
When the Liberator Ramp Pillow combined with the Liberator Wedge Pillow, it's even more versatile! The Liberator Ramp Pillow provides a greater range of support and lift, while the Liberator Wedge Pillow is a great addition to be able to use for adjustable head support.
For solo play, the Liberator Bonbon Pillow is a good choice due to accessibility on control.
And, don't forget the Liberator Fascinator Throw. Sex can be messy, especially when you are pregnant. This blanket is especially made for sex. It is waterproof, soft, and machine washable. (It's also great once your baby arrives if they sleep in bed with you!)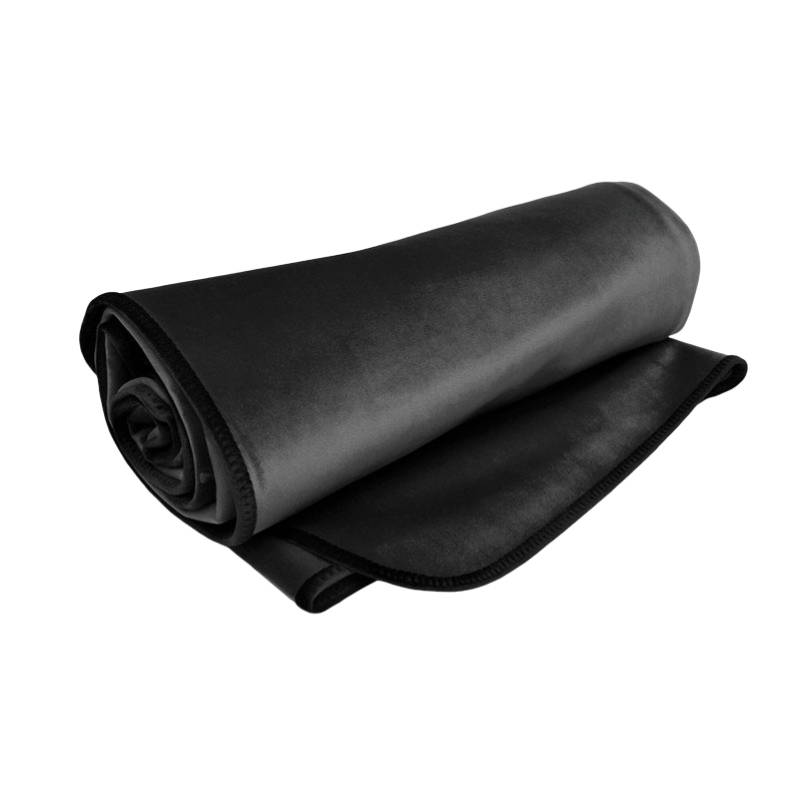 BEST SEX TOY STORAGE: Uvee Storage and Cleaner
In just 10 minutes, Uvee kills over 99.9% of harmful bacteria. The discreet Uvee sex accessory is an excellent way to sanitize, charge and store all of your luxury sex toys.
The UV light inside Uvee kills 99.9% of all harmful bacteria and yeast that may cause infections in under 10 minutes!
When you open Uvee, the UV light automatically stops. When you close Uvee, the UV light automatically starts for continuous cleaning.
BEST LUBE FOR TOYS: Good Clean Love
Whether your pregnancy is making you dry or not, you always need lube. It just makes masturbation or sex BETTER thanks to the added lubrication. Good Clean Love is a water-based lubricant that is best used with silicone sex toys or when you need something before your own natural lubrication kicks in. Made from natural and organic ingredients, Good Clean Love feels wet and can be reconstituted with water or saliva.
BEST LUBE FOR SEX: Uberlube
Whereas water-based lubricant feels wet, silicone lubricant feels slick. Uberlube is a premium silicone lubricant that does not feel tacky and keeps going and going and going. Thanks to added Vitamin E, it also moisturizes your skin and it super soft.
BONUS: BEST CLEANSING TISSUES FOR YOU AND/OR YOUR TOYS: S+HE Afterglow
AfterGlow Cleansing Tissues are pre-moistened anti-bacterial tissues and wipes to clean yourself and/or your sex toys before & after sex. They are thicker than most wipes and never dry out.
The unique formula of this sex toy cleaner and body wipe contains aloe for skin conditioning and has antiseptic & disinfectant properties. Anti-bacterial and anti-viral, AfterGlow Cleansing Tissues contains Chlorhexidine digluconate and Dehydroacetic acid that both function as disinfectants while being safe for the skin.
AfterGlow Tissues have the ability to clean ANY toy material leaving the toy lint and residue free. They also disinfect the toys and get lubricant and bodily fluids off, as well. These soft durable cleansing tissues contain no perfume, parabens, alcohol, glycerin or irritating ingredients!
THE BASICS . . .
---
Should You Have Sex Or Use Sex Toys While Pregnant? Ask Your Health Care Provider!
Don't be shy! Soon enough, your doctor will be seeing your most intimate areas during labor and delivery! Plus, they are well aware of how babies are made!
It is perfectly safe to have sex or use sex toys while pregnant so long as you have a healthy pregnancy. However, if you have a history of miscarriage or other high-risk problems, your practitioner would have probably told you to not have sex or use a sex toy at certain times during your pregnancy.
If you have placenta previa, having contractions from an orgasm, whether it's from masturbation or sex, could cause heavy bleeding, which might endanger your pregnancy.
If you are at risk of developing pre-term labor or you are experiencing frequent uterine contractions, it is best to avoid the use of a vibrator and/or sexual activity to prevent orgasm and any potential harm to the baby. Orgasms cause contractions in the uterus. If you're at high risk for early labor, these contractions might pose a risk.
If you are carrying twins or triplets (or more!), your practitioner might be concerned about preterm contractions because the uterus might be over-extended.
Lots of sex during your first trimester, especially if you have had a few miscarriages or are high risk, is not recommended by many doctors because it could produce a spontaneous miscarriage.
Of course, if you have experienced any vaginal bleeding, discuss this with your practitioner before having sex or using sex toys. A small amount of spotting after sex or vibrator may be caused by the cervix being irritated. It's best to inform your doctor about any bleeding.
Now that you have determined that you are having a healthy pregnancy (aside from nausea, being super tired, etc!), if you do have sex or use sex toys . . .
Will The Baby Know What You Are Doing?
NO!
The baby is well-cushioned by the amniotic fluid. Plus, the baby doesn't even know what sex or pleasure means!
Always remember . . .
No matter how much sexual pleasure you have, start slow if you (and/or your partner) are a little worried about hurting you or the baby. Communicate to your partner what feels comfortable and good, so you can both enjoy the experience and have fun!
Best Sex Positions During Pregnancy
The best sex positions while you are pregnant are the positions that make you the most comfortable. We recommend these comfortable and easy positions:
You on top of your partner
You on your hands and legs, i.e. doggie
Spooning, where your partner is behind you and both of you are on your sides
You lie on your back horizontally on the edge of the bed, and your partner stays standing the entire time
Pregnancy Orgasms And Why They Feel So Good
Orgasms can be more intense while pregnant. There is more blood flow to your entire genital and pelvic region, including your uterus and clitoris. This makes the vaginal area more engorged with blood. The clitoris is more sensitive than ever before and you can get aroused even easier due to the increased blood flow. Hormonal changes can also make orgasms more intense.
Masturbation When Pregnant
There are so many health benefits of orgasms and masturbation. For pregnant women, the top reasons are that it reduces stress, reduces nausea and pain and helps you sleep better!
Unless you are restricted from having an orgasm, go for it!
Masturbation during pregnancy is perfectly fine. Regular masturbation can be beneficial for both you and your baby because of the increased blood flow to the uterus. More blood flow means more oxygen to the baby, which is a good thing.
Some practitioners recommend masturbation in the last stages of pregnancy to induce labor, especially if labor is delayed.
Remember: Masturbation and pleasure shouldn't stop because you are becoming a mom. You are no less sexual than you were before your pregnancy. For many pregnant women who feel too sick or uncomfortable to have regular partner sex, masturbation is a good alternative.
Anal Sex During Pregnancy
Once again, if your practitioner has signed off on sex and you're not experiencing hemorrhoids, anal play and anal sex are safe during pregnancy.
The same rules apply as if you were not pregnant: NEVER go from anal to vaginal sex without thoroughly washing first. (The same holds true for your sex toys: wash them after anal play before you insert them vaginally!) If you forget to clean up in the heat of passion, you could potentially introduce harmful bacteria to your vagina, which could then harm you and your baby.
Oral Sex During Pregnancy
Oral sex is a pleasurable alternative to penetration as long as your doctor has given you the ok to orgasm. Licking, sucking and tongue penetration is perfectly fine. Since your blood vessels are more dilated when pregnant, blowing into the vagina during pregnancy should be avoided. Blowing air can cause an air embolism (a sudden air bubble enters a vein or artery in utero and blocks it, causing a heart attack, stroke or respiratory failure).
Blowjobs and oral stimulation remain fun sexual play during pregnancy. Pregnant women can swallow semen, and semen is not harmful to you or your baby.
Using Sex Toys For Pregnant Women
Adding sex toys to the bedroom — whether it's for solo or couples play — only enhances sex and pleasure. Sex toys are just a means to an end. Plus, they don't get tired or complain and do exactly as directed!
While you are pregnant, your clitoris will most likely be more sensitive thanks to the increased blood flow and your raging hormones. Sex toys are an excellent way (whether pregnant or not) to help you achieve orgasm!
SEX EDUCATOR TIP:
Almost 70% of women need clitoral stimulation to orgasm.
Foreplay can be enhanced by sex toys too. If you are restricted from penetration, sex toys are another way to create and enhance intimacy between you and your partner.
Remember to always clean your sex toys to keep you and your baby safe from harmful bacteria or infections. Wash each toy before and after every use.
Regular soap and water can leave a residue and potentially change your pH, which can make you dry. You can wash your toys with anti-bacterial sex toy cleaner or use a UV sanitizer. If you share your sex toy with your partner, wash it thoroughly or use a condom when you switch users.
What Kind of Sex Toys Should You Use While Pregnant?
Definitely, do NOT use cheap sex toys!
The best sex toys are phthalate-free. Phthalates are used to soften plastics to make them more flexible. They can be toxic especially in developing children (which is why they have removed them from children's toys) and can disrupt hormones. These toxins have been linked to many health problems including fertility.
If internal stimulation is your thing, you should ONLY be using a high-quality luxury vibrator.
Why?
Most internal cheap vibrators are manufactured from toxic plastic that always poses a risk of penetration in the cervix. Phthalates can irritate the cervical lining and may endanger your pregnancy.
Since the sex toy industry is NOT regulated, manufacturers can use all types of materials and label them as phthalate-free when they are really not. Therefore, beware of cheap sex toys.
A cheap sex toy is cheap for a reason. Usually, it's the material that distinguishes it apart from a higher quality toy. All luxury sex toys are phthalate-free and not toxic.
Learn more about sex toy materials HERE.
You want to use the best sex toy and the highest quality sex toy that you can afford. After all, what goes into your body also affects your baby!
Can I Use An Internal Sex Toy During Pregnancy?
Yes. However, we advise never going too deep or being too forceful with an internal sex toy. Whenever you experience pain you should stop.
A sex toy that is inserted into your body will not pierce the placenta: the mucous plug fills and seals the cervical canal, protecting your baby from any outside harm. However, you should still be gentle when you are using an internal sex toy since the material is much harder and stiffer than the penis (and could damage your vaginal lining).
There are several reasons why you might not want to use an internal sex toy:
You have been advised not to have sex.
You have a low-lying placenta.
You have a weak cervix (maybe from a previous pregnancy).
You have been advised you that you are at risk for premature labor.
You have an active vaginal infection.
Your water has broken and there's a risk of infection if you insert a sex toy.
Do Vibrations Hurt The Baby?
NO!
The baby is protected by the amniotic fluid. The baby has no idea what's going on and definitely won't remember any of it!
Preventing Urinary Tract Infections
After you have any form of sex while pregnant, even if you just use luxury sex toys or lube, make sure to empty your bladder. Unfortunately, you are more prone to bladder infections during pregnancy. Therefore, it is important to reduce the risk of bacteria entering your urinary tract. (In some cases, urinary tract infections during pregnancy can result in pre-term labor.)
Make sure you drink plenty of water, which will help flush out any toxins in your systems.
Warning Signs
Of course, any signs of spotting should be reported to your practitioner. Don't be shy! They want to hear all of the gory details because after all it's their job and they will be delivering your baby very shortly.
If you are 37 weeks or more pregnant and orgasm or vibrator use is followed by regular, painful contractions beyond 2 hours, contact your healthcare provider to check if this is or is not the beginning of labor.
Final Thoughts…The Best Advice
Always remember: When pregnant, you should do everything in moderation, including sex and sex toy use. Almost anything that feels good for you is safe for your baby, as long as you are not restricted by your doctor.
Now that you have learned that it's safe to have sex and use sex toys during pregnancy, don't forget that pleasure is a birthright and make sure that you get the pleasure that you deserve!