Desire and sex don't disappear or end as you get older. At any age, sex is a source of pleasure and health benefits!
According to the National Poll on Healthy Aging by the University of Michigan, 40% of adults aged 65 to 80 are sexually active, and 54 percent say sex is important to their quality of life. Sixty-five percent of people in this age group describe themselves as still being interested in sex.
Health benefits of sex and orgasms include:
Boosts your immune system
Relieves pain
Exercise
Reduces depression
and many more!
LEARN MORE ABOUT THE HEALTH BENEFITS OF ORGASMS
As you get older, you approach sex and desire very differently.
For many women, menopause changes the way they think about sex and desire.
Due to decreased estrogen levels, your bodies change.
The wall of your vagina gets thinner, which can lead to painful sex.
You produce less lubrication and experience vaginal dryness.
You can experience incontinence.
Desire can decrease causing sex to no longer be a priority.
For many men:
Erectile dysfunction is an issue due to lower testosterone levels.
Prostate health is more important than ever.
THE TOP 10 BEST SEX TOYS AND SEXUAL AIDS FOR SENIORS IN 2023
If you have never used a vibrator and are a beginner, then you should start with an external luxury vibrator.
1. BEST WAND MASSAGER: Le Wand Petite
Le Wand Petite rechargeable massager is a powerful yet easy to hold massager, especially if you suffer from arthritis. Doubling as a back massager, the Le Wand Petite luxury vibrator is small yet mighty. Besides its soft silicone head, it has different attachments for different sensations.
Why it's an excellent senior sex toy:
Powerful
Small and easy to hold
Body-safe silicone head
Flexible neck to reach all the right places
Easy to use controls
Excellent for beginners
Cordless and rechargeable
Additional attachments for different types of sensations
2. BEST FINGER VIBRATOR: Dame Fin
Small yet powerful, Fin is easy to take on and take off. This luxury vibrator works with you hand's natural movement and is an extension of your hand putting vibration anywhere you want external vibration.
It's ergonomic and easy to use making it helpful for people with disabilities or if you have mobility issues in your fingers, or have trouble holding a vibrator.
Why it's an excellent senior sex toy:
Powerful
Small and easy to hold
Easy to use
Can be used with or without the tether strap
Excellent for beginners
Rechargeable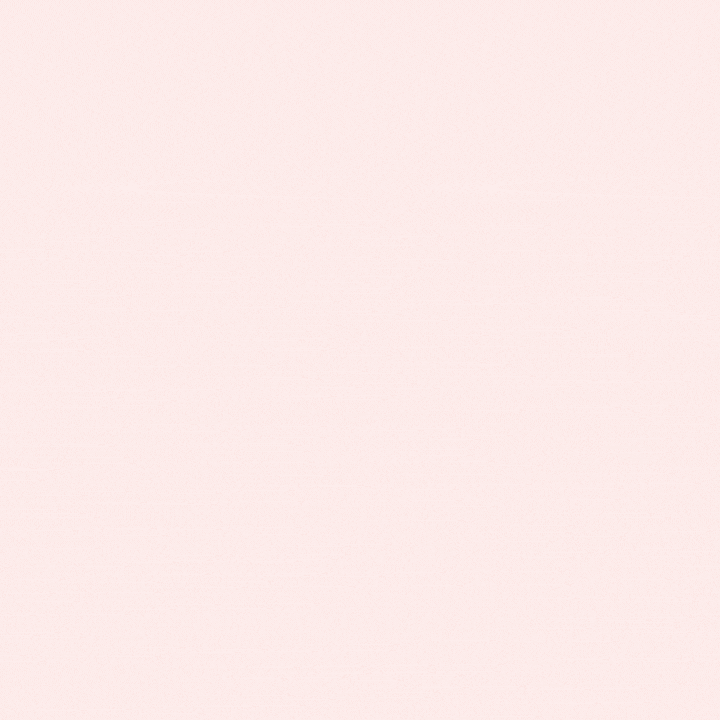 If you want internal stimulation, remember to choose something that is soft and not too big (in diameter).
3. BEST G-SPOT VIBRATOR: OhMiBod Lovelife Cuddle
OhMiBod Lovelife Cuddle is a best-selling luxury vibrator with an amazing curve for G-spot stimulation.
Lovelife Cuddle G-spot vibe was designed for G-spot stimulation with its gentle curve that is necessary to stimulate the G-spot. Cuddle's ridged tip helps to add the needed pressure that your G-spot craves. Although Cuddle is meant for G-spot stimulation, it can also be used externally as well.
How to use: Press the "mouth" or squiggly line for 3-4 seconds to turn the vibrator on. Press the "mouth" again to cycle through the vibration patterns. Control the vibration speed with the
The Cuddle is USB rechargeable and splash-proof.
Why it's an excellent senior sex toy:
Powerful
Easy to hold
Stimulates the G-spot
Easy to use controls
Rechargeable
BONUS – BEST G-SPOT DILDO: Fun Factory Limba Flex
The Fun Factory Limba Flex is a silicone dildo that works with every body. Limba Flex bends and fits your body perfectly, hitting exactly the right spot every time. A firm wire inside is encased in premium silicone, which allows this luxury dildo to flex and bend.
Once you bend the Limba Flex, it holds its position until you bend it again.
Instead of not knowing how much bend you like or don't like, the Limba Flex allows you to experiment. If you discover you want a dildo with an extreme G-spot curve, just bend it into that shape. If you want a straight shaft, just bend it back. This customizable dildo makes it easy to try lots of different positions and ways to play without switching out your toys.
Use Limba Flex for hands-free solo play as the base suctions to smooth, flat surfaces. It's also excellent for pegging. The tip is tapered, and with water-based lubricant, this luxury dildo will slide right in. Perfect for thrusting, enjoy the feeling of fullness with the slim shaft. Its super thin base allows you to be closer than ever to your partner during strap-on play.
Why it's an excellent senior sex toy:
Bendable shape makes it easier to find and stimulate your G-spot
Customizable to your body
Suction cup base for use in the shower
When bent, holds its shape until you bend it again
4. BEST SLIM INTERNAL VIBRATOR: Tenga Iroha Mikazuki and Minamo
Tenga Iroha Mikazuki and Minamo are slim internal vibrators. These discreet vibrators are excellent if you are not regularly having penetrative sex. These vibrators are cushiony, not hard, with gentle to moderate vibrations.
IrohaMikazuki gently progresses from .7 inch in diameter to 1.1 inches midway to approximately 1.4 inches. Meanwhile, Iroha Minamo goes from .9 inch to 1.3 inches. Because of its ridges, the Iroha Minamo different sensations when inside.
(Note: If you're having vaginal pain with penetration, the soft silicone can tug at the skin. Choose a smooth, harder vibrator or dilator instead, such as the Femani Wand.)
Why it's an excellent senior sex toy:
Powerful
Easy to hold
Flexible to reach all the right places
Easy to use controls
Gentle to moderate vibration
5. BEST BULLET VIBRATOR: Femme Funn Ultra
Sometimes, all you need is something small, yet powerful. The Femme Funn Ultra Bullet Vibrator is small yet mighty. It's super powerful motor is very quiet. Because of its small size, the Ultra Bullet is more discreet and easily fits in your nightstand drawer or under your pillow.
The Femme Funn Ultra Bullet is ergonomic and flexible. It fits perfectly in your hand and is easy to grip. It is also easy to use with a simple one-button control with 20 vibration modes. To turn this luxury sex toy off, hold the power button for three seconds.
The memory function will remember the last mode that you used in your previous play session and will start off where you last left off.
You can use the Ultra Bullet in the shower or bathtub. Since it is 100% waterproof, your luxury sex toy is easy to clean.
Why it's an excellent senior sex toy:
Powerful and small
Easy to use
SHOP ALL HIGH QUALITY SEX TOYS FOR WOMEN
Best Male Sex Toy For Seniors
6. BEST MASTURBATION TOY: Tenga Spinner Masturbation Sleeve
Tenga Spinner is a masturbation sleeve and stroker with internal details for added stimulation. The Tenga Spinner masturbator and stroker has an internal coil within the double-layered structure, which makes the Spinner twist as you insert. The spinning sensation around your penis sends pleasurable sensations through your shaft with each stroke.
Tenga's sleeve is a stretchy masturbation sleeve that is snug and fits all sizes.
To use the Tenga Spinner, turn the masturbation sleeve inside out. Add plenty of lube (a small packet is included, but you'll probably need more). Insert the penis while squeezing out trapped air. Start stroking. Squeeze it during use for the desired amount of tightness and to create a tight feeling around the shaft of the penis. When finished, invert the Tenga Spinner while washing. Place on provided stand to dry.
With correct use, you may use male sex toy approximately 50 times.
Why it's an excellent senior sex toy:
Helps to build an erection
Stimulates sex with texture and warmth
Light and easy to hold
Easy to use
7. BEST VIBRATING PENIS RING: We-Vibe Bond
The We-Vibe Bond is a vibrating ring with a quick-release design and custom fit. Bond offers stronger and longer-lasting erections and more powerful orgasms by constricting the blood flow to your penis. Plus, it vibrates so that your partner can also feel the vibration on her vulva.
With the Custom Fit link, Bond allows you to easily choose between two sizes.
Featuring an easy-on and quick-release system for comfort and safety, Bond is the only penis ring that can easily be taken on and off.
Use the remote control to change vibration patterns and speeds from a distance of up to 3 meters.
Why it's an excellent senior sex toy:
Powerful vibrating penis ring
Customize your size
Easy-on and quick release system
Can be used alone or with a partner
Remote controlled and easy to use
Rechargeable
8. BEST VIBRATOR FOR MEN: Pulse Solo or Duo
The best selling Pulse Solo or Duo is an excellent senior sex toy for men. The Pulse stimulates the frenulum, a very sensitive part of the penis for many men. This luxury male sex toy helps you to get hard if you have difficulties. It can be used on a flaccid or erect penis for an amazing orgasm.
Pulse Solo is meant to be used during masturbation. Meanwhile, Pulse Duo is meant to be used with a partner. The underside vibrates as well and you can use it with the remote control.
Why it's an excellent senior sex toy:
Can be used with a flaccid or hard penis
Excellent for men who experience ED/erectile dysfunction
Can be used with or without lubricant
Powerful
Easy to hold
Flexible wings wrap penis
Easy to use controls or remote control
Best Couples Sex Toy For Seniors
9. BEST HANDS-FREE COUPLES VIBRATOR: Eva 2 by Dame Products
The
Eva 2
is a hands-free luxury vibrator that is a great option for senior woman because it is soft and hands-free.
Use this amazing sex toy alone or with your partner, and it will stay in place comfortably, thanks to its flexible wings.
Why it's an excellent senior sex toy:
Hands-free
Can be worn during penetrative sex
Stays in place
Powerful

10. BEST FOR CLITORAL STIMULATION DURING SEX: We-Vibe Melt Stimulator
If you want a toy for partner sex so that both partners can orgasm, try the We-Vibe Melt. Gentle suction and waves of air massage the clitoris without over-stimulation or needing to stop.
The slim, curved design is comfortable and easy to hold. It fits perfectly between you and your partner in any sexual position.
Why it's an excellent senior sex toy:
Excellent when both partners want to experience pleasure
Easy to hold
Fits between two people during sex
SHOP ALL HIGH QUALITY ADULT SEX TOYS FOR COUPLES
BONUS #1: Best Sexual Stimulants for Seniors
Sexual stimulants include biologically active ingredients that create an actual effect on the body. People can use them for fun, to try something new, or depending on the type of effect the product has, it might be very helpful.
The most common stimulants are clitoral arousal products, libido enhancers, and desensitizers.
LEARN MORE ABOUT SEXUAL STIMULANTS
FOR PENISES: Sliquid Ride Bodyworx Rise Stimulating Gel
Ride Rise Stim Gel is a sexual stimulant for men that enhances the sensitivity of your penis for better sexual satisfaction.
This sexual stimulant gently promotes blood flow to the surface with peppermint oil and menthol, known to be natural vasodilators. This special formula is free of L-arginine, a common irritant found in other stimulation gels, and instead uses plant-based and organic botanicals that help soothe and excite delicate skin. The result is a natural and healthier arousal gel that men can enjoy solo or with their partners.
Why it's an excellent senior sexual stimulant:
Helps if you need help getting erect
Stimulates blood flow to your penis
FOR VULVAS: ON Arousal Oil
ON Clitoral Arousal Oil is a best-selling all-natural female stimulant that helps you orgasm and feel more sensation during sex.
ALL-NATURAL
Shockingly powerful, this clitoral stimulant uses a proprietary blend of essential oils and botanicals including sweet almond oil and cinnamomum cassia to create a safe, natural arousal effect unlike any other.
WORKS QUICKLY
Almost upon application, unlike other stimulating gels and oils, ON Clitoral Arousal Oil offers an immediate warming effect, moving to a buzzing, vibrating, and pulsating sensation on the clitoris. This combination awakens the nerve endings and increases blood flow so every touch will be more intense. Most importantly, ON's clitoral stimulant allows women to achieve orgasm easier. Using ON Arousal Oil will help a woman's body respond more easily to physical stimulation, and give her the type of full-body awareness that raises her arousal level. These two things give women the ability to achieve orgasm easier.
INCREASES NATURAL LUBRICATION
Another benefit of ON Arousal Oil is that it may actually help some women increase their production of personal lubrication. This may be extremely helpful for women going through hormonal changes, hysterectomy, or taking medications that tend to decrease their body's ability to self-lubricate.
Why it's an excellent senior sexual stimulant:
Women who want to have quicker or more powerful orgasms.
It is perfect for women with dryness issues or going through menopause.
Many women say it helps them lubricate more.
Sexual Health Is Important For Everyone
Sexual health is important for women and men at any age.
Exercising your pelvic floor muscles can help with incontinence and help you have better orgasms. Kegel exercises strengthen the muscles of your pelvic floor. Strong pelvic muscles support your pelvic organs and increase circulation to the region.
To exercise your Kegel muscles and pelvic floor, you can flex and release your Kegel muscles (like the muscles you use to stop your pee mid-flow). However, the best way to exercise your pelvic muscles is to use a Kegel exerciser.
Massaging your prostate (with or without a prostate massager) and getting all of the toxins out is also very important. Plus, it feels good! You can have an orgasm whether you are erect or flaccid.
LEARN MORE ABOUT THE PROSTATE MASSAGE
Why Sex?
Not only are there many health benefits to sex, it will help you to maintain intimacy, closeness, and communication with your partner.
Senior sex can be better than ever in many ways:
You know yourself and what you like and don't like.
You understand your body.
You are more confident.
You have made your relationship mistakes and know what you want.
You enjoy the (and have the time for) long arousal time.
Pleasure doesn't always have to include a partner. Masturbation is an excellent stress-reliever because of the release of the feel-good oxytocin into your system. Oxytocin has been credited with easing insomnia and as an effective pain reliever.
The mainstream is surprised that people who are middle- and post middle-aged are still enjoying sex. Although pregnancy is no longer an issue, STIs are an important risk factor that should still be avoided not matter your age.
Why Should Seniors Use Sex Toys and Sexual Aids?
In today's world, sex toys and sexual aids have become more acceptable. Many people realize that they only help and add to your pleasure and enjoyment of sex. Sex and pleasure are good things, and if you can make them even better, why not?
There are many different sex toys and sexual aids that seniors can and should use to have more pleasure and help to improve their sexual health.
For an older person, it can be overwhelming and confusing, especially because many of these products were meant for younger people. You want to try a senior sex toy but you have lots of questions.
Vibrators and sex toys are excellent for seniors because:
arousal time for women tends to increase with age.
you need a longer arousal time to reach orgasm.
aches, pains, and arthritic wrists, knuckles and other joints can get tired after vigorous, repetitive motions.
sex toys can reach places and positions that might be too hard for you.
if you don't have a partner, you should still experience solo pleasure.
sex toys can help reduce some physical conditions of aging.
they are alot of fun and are not what they used to be!
Sex toys are designed to stimulate your most pleasurable areas. This includes the clitoris, vulva, G-spot, and prostate.
Of course, toys are also called toys for a reason – they add pleasure, fun, and playfulness to your sex life and relationship. They let you explore what feels good, add variety to your sexual play, and experiment with new types of sensation.
Sex toys are just another way to experience pleasure. Some sexual stimulants that can help with the sex include – Promescent Delay Spray and Intimate Earth Vaginal Tightening Gel.
What Sex Toys and Sexual Aids Work Best For Seniors?
Everyone is different, and everyone likes different sex toys. Also, not all sex toys and sexual aids are created equal. There are high-quality sex toys and cheap sex toys.
Strength matters when you are choosing a senior sex toy. As a woman ages, blood flow to the genitals can decrease. This means that there is less sensitivity and it takes a longer time to get aroused.
Since the vaginal area becomes more sensitive with age, senior sex toys that are made of soft materials, such as silicone, will be gentler and feel better on your body.
A couples vibrator and sex toy will help both partners feel pleasure during sex. A vibrating penis ring turns an erect penis into a vibrator with a powerful vibrating motor. Also, a penis ring will constrict blood flow from the penis, resulting in a harder and longer-lasting erection.
The Best Luxury Vibrators and Sex Toys For Seniors
The best luxury vibrators and sex toys for Seniors:
Are powerful for long periods of time
Are easy to use with easy to find buttons
Are easy to hold but not too heavy
Do not have too many buttons
Rechargeable
Are soft
Are the right size for internal stimulation especially for those who experience vaginal soreness and decreased elasticity
Are FUN!
For someone who has never tried a sex toy before, where do you start?
First the basics . . .
What Happens If You Don't Like A Toy?
Give it at least 3-4 tries before you judge the toy. Whenever you try something new, the first couple of times you are focused more on the newness and sometimes awkwardness of the situation. Your body isn't used to the sensation and your mind might wander a bit. Also, depending on where you are in your menstrual cycle (or even menopause), your body can react differently to sex toys. Your body has different needs during those times, which can affect how well sex toys can work.
It's also important to remember that everyone is different and has a different body. What works for one, may not work for you. So there is no one "best" toy out there – there's only the best toy for YOU!
Why Do You Want A High-Quality Luxury Sex Toy?
Luxury sex toys are higher quality products.
Would you rather drive a Maserati or a Ford? If price were no object, the answer is simple: you would want to drive a Maserati. Why? It's faster, made with better materials, more exclusive, etc.
The same is true with high-quality luxury sex toys. They are:
made of body-safe materials (rather than toxic chemicals that are harmful to your body)
quieter
more powerful
rechargeable
waterproof
built to last a long time (and have warranties!)
Luxury sex toy manufacturers maintain rigorous standards for their products. They spend a lot of time and money on research and development. Thus, they stand by their products with at least one-year warranties.
High-quality premium sex toys do NOT have:
rough seams
a rubbery chemical smell like that of a new shower curtain
"jelly" materials/latex, which contains rubber
Luxury, quality, and safety come at a price! Remember: you get what you pay for when it comes to adult products.
High-end sex toys and vibrators are made with body-safe materials. The best materials are non-porous and non-toxic. Medical-grade silicone is often used, which is excellent at transferring vibrations. Silicone sex toys come in many different textures and finishes. Other premium materials include stainless steel, borosilicate glass, Elastomed, and ABS plastic.
Choosing a luxury vibrator and sex toy can be difficult, especially if you are shopping online. There are lots of sex toys out there. So, how do you know which is the right toy for you?
How Do You Get Started With Sex Toys and Sexual Aids?
Ask yourself these questions:
How will you use your vibrator? Do you want a vibrator for external stimulation to stimulates your clitoris? Do you want a vibrator for internal stimulation in your vagina and stimulates your G-spot? Do you want a vibrator that stimulates you both internally and externally at the same time? Will you use it for masturbation or during partner sex? Do you want it to double as a back massager?
What should it look like? Do you want a sex toy to look like a penis? Do you want something more discreet, where it doesn't look like a sex toy?
How should it feel against your skin? Vibrators come in all shapes and sizes. It can be firm, flexible, hard, soft, textured, or smooth.
What is the right size for an internal toy? A size that would have felt perfect years ago might be too big and uncomfortable now, especially if you are not having regular penetrative sex.
Do you have mobility restrictions or other physical issues? Is wrist arthritis an issue for holding a vibrator? What position will you be in when you use it?
Will you be traveling with your toy? If you will be traveling with your toy, you want something that has a travel lock feature.
Luxury Vibrator and Sex Toy Categories
External Vibrators
External vibrators stimulate the vulva and clitoris. Some luxury vibrators offer pinpoint stimulation of the clitoris, while others offer broad stimulation of the entire vulva.
How does the clitoris work?
The clitoris has approximately 8,000 sensory nerve endings and affects over 50,000 nerves all over the body when stimulated. The clitoris resembles a wishbone, but you can only see the tip (the clitoral head) or the hood (the foreskin). There are two clitoral "legs" inside the body that goes along your labia. Extending down the vaginal wall, these "legs" can be massaged or stimulated during penetration.
SEX TIP: Approximately 70% of women need some sort of clitoral stimulation to orgasm.
Internal Vibrators
Internal vibrators stimulate G-spot and the area around the G-spot. With a curved design, these vibrators stimulate the G-spot. Rabbit (or dual stimulation) vibrators stimulate the clitoris and vulva at the same time.
What is the G-spot?
The G-spot, or Gräfenberg Spot/zone (named after the German gynecologist who first "discovered" it), is a bean/peanut shaped area (a system of glands & ducts) inside the vagina. When aroused, it grows to the size of a walnut. Composed of erectile tissue, it feels rougher than the rest of the vaginal wall when aroused. When aroused, it swells up when blood rushes to it. (It feels like the roof of your mouth.)
Where is the G-spot?
The G-spot an area of spongy erectile tissue. It surrounds the urethra about 2-3 inches on your vaginal wall towards the belly button (towards the front of the vaginal wall close to the uretha). The G-spot is easiest to locate when a woman is aroused because the tissue is swollen. When engorged and swollen, the area is firmer than the rest of the surrounding vaginal wall. Many people find it easier to have someone else locate their G-spot.
Couples Vibrators
Couples vibrators and sex toys allow both partners to feel pleasure during penetration. They are often hands-free sex toys. Couples vibrators and sex toys stimulate the clitoris. Sometimes both the clitoris and the G-spot are stimulated during penetration.
Do You Need Lubricant?
YES!!!
Personal lubricant is needed with sex toys because the older women get, the less natural lubrication they produce. Also, lube on penetrative sex toys to make insertion easier.
Plus, using lube will lead to better stimulation and more pleasure.Every sensation is enhanced, which will allow you to feel every movement at a heightened level.
We recommend water-based lubricant when using sex toys and silicone-based lube when using non-silicone sex toys or during sex or during sexual play in the shower/bath tub.
If you require a vaginal moisturizer to wear on a daily basis because you are experiencing vaginal dryness, we would recommend Good Clean Love Restore.
Do You Need To Clean Your Sex Toys?
YES!!!
Keeping adult toys, luxury sex toys and luxury vibrators clean can help stop the spread of bacteria and prolong the life of your sex toys.
Sex toy cleaner is recommended to clean your sex toys. You could use soap and water, but soap can leave an unseen residue on the sex toy. You could also boil your non-vibrating toys, but either use a colander or pour boiling water on top of the toy for no more than five minutes.
If your toy has batteries, it is wise to always take the batteries out before cleaning. (If your sex toy uses batteries and is not splash-proof, be careful around the area where the batteries are stored.)
Then, simply spray your sex toy cleaner all over your toy, making sure all areas are covered.
Leave the cleaner on the toy for around 30 seconds and then rinse under warm water.
Either air dry or dry with a clean cloth. (Make sure the toy is fully dry before reinserting the batteries.)
Books For Seniors
Naked at Our Age by Joan Price
---
The Menopause Book
---
The Ultimate Guide to Prostate Pleasure
---
The Penis Book