Have you ever been frustrated because it's been hard to get into a certain sexual position or use a sex toy because of your weight? If so, you are not alone.
Sex is a beautiful and necessary part of life. Sex and pleasure are healthy. It is a bonding experience for yourself and your partner. Sex also encourages consciousness in your body. Therefore, everyone should have access to great sex and pleasure.
Sex toys are just another way of giving you different sensations of pleasure. Sex and sex toys should be enjoyed by everyone no matter your gender, sexuality or size. As sex toys become more popular, there are plus size sex toys for people of all shapes and sizes.
THE TOP 14 BEST PLUS SIZE SEX TOYS IN 2023
---
1. BEST ELECTRIC WAND MASSAGER: Doxy
If you require a lot of power, then an electric wand massager is for you. The Doxy Wand is the most powerful electric massager on the market. This external vibrator uses electric power to reach many speeds within the range of 3,000 – 9,000 RPMs. Not only do you get lots of power with your Doxy Massager, you also can have vibration patterns.
This handheld massager can be used on the clitoris, vulva or even the penis and can be used during solo play or partner play. Doxy's strong rumbling vibrations stimulate both beginners and advanced users.
The long handle makes it easy to hold and gives you lots of leverage and the ability to apply as much pressure as you like.
Doxy has a super-soft cushioned, medical-grade silicone head, which is encased over a 2.4″ metal head. We recommend only using water-based lubricant for better sensations.
2. BEST FLEXIBLE WAND MASSAGER: Le Wand
An electric wand massager is great if you need power, but it might not be able to reach all the right places due to your body type. The Le Wand Plug-In Electric Wand Massager has a flexible neck to help you reach all of those hard to reach areas.
Clocking in at over 13 inches with a super soft silicone head and an extra-long 8' cord, you'll be able to experience pleasure without sacrificing any power. This luxury globally compatible A/C powered wand features 10 rumbly speeds and 6 vibration patterns.
Le Wand is also available in a rechargeable version and a petite rechargeable version.
3. BEST FINGER VIBE: Fin by Dame
Fin by Dame is a discreet and versatile finger vibrator that can be used anywhere for external stimulation. This wearable luxury vibrator is worn between the fingers (with or without a detachable tether) and is easy to hold.
Fin's vibrations feel different at each end of its body:
One side offers pinpoint stimulation, which is great for clitoral stimulation.
The other side is soft and squishy.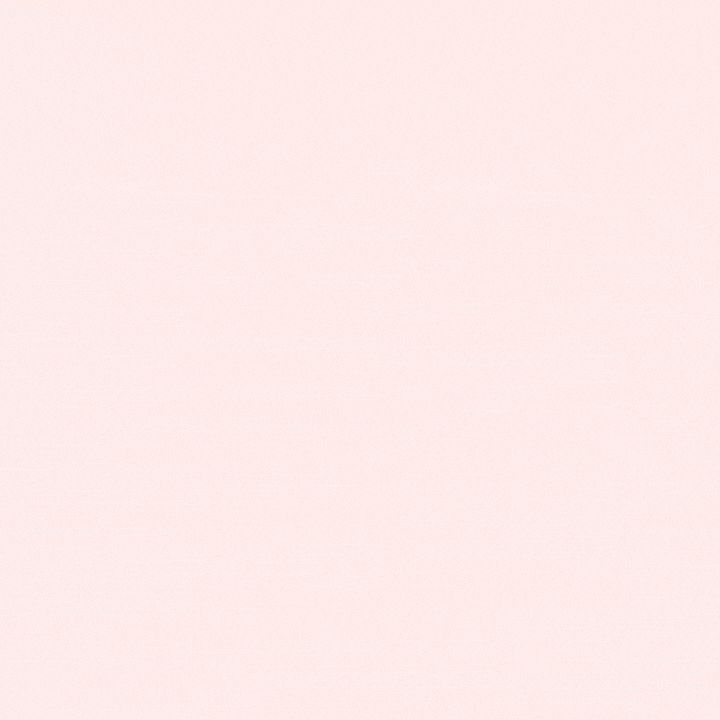 4. BEST G-SPOT VIBE: Fun Factory Big Boss
Instead of using a mini bullet vibrator, people with plus size bodies need a larger toy that will be easy to use and hold. Although Fun Factory Big Boss is a technically G-spot luxury vibrator (because its curve stimulates the G-spot), you can use the tip externally. Plus, its comfortable ergonomic loop handle makes this luxury sex toy very easy to use.
This luxury sex toy can be used alone or between two partners. You can also add it to a Liberator sex toy mount pillow for more comfort and ease of use.
5. BEST BENDABLE VIBE: Mystery Vibe Crescendo
This sex toy bends in 6 different places making it ideal for plus size people who need to maneuver their sex toy so that it hits the right spot.
DEFINE YOUR SHAPE
You can flex Crescendo into any shape that works for you or your partner. That could be a curved shape to stimulate the G-spot, an S-shape to stimulate both the clitoris and G-spot at the same or a J shape to curve around the head of the penis. Crescendo is designed to be unisex and gender-neutral.
CHOOSE YOUR POSITION
Bend and form the Crescendo to any shape that you like best! Crescendo can be inserted into more than one pleasure zone. You can use Crescendo to target the G-spot or to target anal vibration plus clitoral stimulation plus perineum massage … or all at the same time!
POWERFUL MOTORS
Crescendo has 6 powerful motors along the length of its shaft, so there are multiple stimulation points throughout. Crescendo has 6 different places where it bends. All of these motors give you 12 vibration modes and 16 pre-set speeds. With powerful motors and flexible design, it's the perfect companion for foreplay and sex.
6. BEST THRUSTING TOY: Fun Factory Pulsator
Fun Factory Pulsators do not vibrate. Pulsating luxury sex toys mimic the back and forth movement of penetration. Some people compare using a pulsator to being penetrated another person. Thrusting sex toys are also hands-free, which makes it easier for plus size people to use.
7. BEST DILDO: Njoy Pure Wand
Not only is the best-selling Njoy Pure Wand the best toy for squirting, it is also an amazing toy for so many different types of users. This double ended dildo is firm enough for insertion, but long enough to provide good grip. Due to the Pure Wand's unique design, it can also handle the hard-to-reach angle.
Made of 100% medical-grade stainless steel, the Pure Wand holds temperature remarkably well. The stainless steel can be cooled in the freezer or in a bowl of ice or heated in hot/boiling water for a different type of sensation. Alternate between hot and cold sensations for an even more stimulating experience.
Use premium silicone lubricant for amazing lubrication that is not tacky and never goes dry.
8. BEST STRAPLESS STRAP ON: TANTUS FEELDOE
Strapless strap-on dildos can be used in many different ways. For plus size people and people with bigger bodies, the smaller side of this double dildo makes a great handle. These sex toys also feature extended shafts, which make it easier to use if you are overweight. They can be used during solo or partner play where the shorter end is inserted into the vagina and the other end goes inside into your partner either anally or vaginally.
The best-selling Feeldoe's shaft comes up at a natural angle to easily penetrate partner. Each Tantus Feeldoe has small ridges on the shaft that rub against the wearer's clitoris during penetration.
The Tantus Feeldoe includes a vibrating bullet that can be inserted at the base of the toy (a drop of lube in the vibrator cavity allows for easier removal). With the 2.25″ x .625″ waterproof and removable bullet vibrator, you feel more sensation and vibration throughout the entire dildo.
9. BEST PENIS EXTENDER: Perfect Fit Fat Boy
A penis sheath can make him longer to reach different positions. The best selling, ultra-real feeling, super soft, and stretchy Perfect Fit Fat Boy sheaths also gives both partners pleasure.
For the receiving partner
The sheath extender adds girth. There is more internal vaginal stimulation when using textured sheaths.
For the wearer
Fat Boy's interior nubs and ribs act as a stroker and can be used with or without a partner. A thick loop wraps around the base of the scrotum, which gives a pleasurable tug to your scrotum during penetration or stroking. The Fat Boy is also excellent if you have trouble staying erect.
Made of Silaskin, Perfect Fit Fat Boy extenders have an amazing stretch ability. These penis sheaths are not too hard like some other penis sheaths on the market.
10. BEST SUCTION CUP DILDO: Fun Factory Magnum
The Fun Factory Magnum Suction Cup Dildo is a luxury silicone sex toy and dildo that can be mounted on a smooth surface while still being strap-on harness compatible. Easy to insert and wear, Magnum is flexible yet firm. This luxury dildo is an excellent plus size sex toy when mounted because it is hands-free.
11. BEST STRAP-ON HARNESS: Spareparts Hardwear Joque
Since a large portion of the population is overweight and plus size, it's amazing when sex toy manufacturers make plus size sex toys for larger bodies. Spareparts Hardwear makes a beautiful strap-on harness in a variety of sizes that fits waists up to 65″. Spareparts Hardwear Joque Strap-on Harness is a traditional jockey style strap-on harness. Spareparts Hardwear also makes a comfortable panty-style strap-on dildo harness, the Tomboi. This strap-on harness fits waists up to 60″ or size 5x.
If you have a penis, you could try the Spareparts Hardwear Deuce Strap-on Dildo Harness, which fits waists up to 50″.
12. BEST SEX PILLOW/FURNITURE: Liberator
People who are overweight need positioning pillows and aides to help them better enjoy sexual play. Liberator Sex Pillows, such as the Liberator Wedge, were designed for comfortable and supportive sex. They are washable, moisture resistant, and discreet.
Liberator also makes sex toy mount pillows. These specially designed pillows allow toys to be handsfree for solo or couples play. Our favorite is Liberator Tula Toy Mount Pillow.
13. BEST SEX POSITIONING AIDE: Sportsheets I Like It Doggie Style Strap Plus Size
Everyone should have this sex strap in their sex toy toolbox! It gives you better leverage, gives you a secure place to hold, and it allows for deeper penetration. Also, this strap compresses the vaginal canal and creates a "tighter" sensation. I Like It Doggie Style Strap Plus Size has a longer and wider pad making it an excellent plus size sex toy and accessory.
14. BEST LABIA SPREADER: FRISKY PETAL PUSHER
A labia spreader helps you get easier access to the clitoris if you have a large outer labia. This plus size sex toy accessory makes it easier to masturbate, have vaginal penetration, and solves hand fatigue during oral sex.
Just bend to your desired narrowness and slip inside. The bump in the middle helps stimulate the G-spot, while the flexible ends spread the labia and expose your labia to your partner while their hands are free to touch your body in other places. The tips are fully adjustable, so it can accommodate most.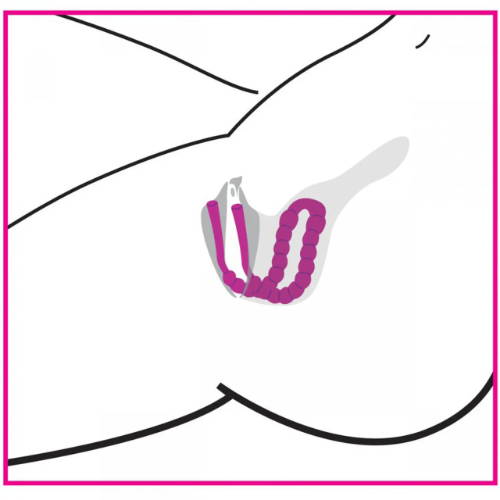 BONUS #1: Sex Sling
Whether you prefer a door sex sling or a sex sling for your body, sex slings are sex accessories that help you try new positions or support your body during your favorite sex positions.
BONUS #2: Big Big Love
Big Big Love by Hanne Black is an excellent resource for plus size sex and relationships. Covering everything from dating to sex toys to getting on top, this guide also features tips on making peace with your size and taking your clothes off, coping with weight-related prejudice, and creating a happy and satisfying sex life.
Thank you for reading this guide!
As we always remind people, bodies are different and everyone like different things. There are so many different body types and sizes. Unfortunately, your body size can affect your sexual needs, as well as your sex toy design preferences and needs.
Some of the best plus size sex toys for bigger bodies are toys that allow you to comfortably reach any part of your body. Sex accessories also help you keep sex toys in place and make positions for sexual play more comfortable.

THE BASICS . . .
---
What Makes A Person Sexy?
The number one quality that makes a person sexy is confidence. Body size has nothing to do with why a person is sexy. Other qualities include but are not limited to:
Smile
Humor
Attitude
Playfulness
Eyes
Intelligence
Imagination
Creativity
Uninhibited
Adventurous
Flirty
Sassiness
Independence
Just like everyone is different, so is the way people exude confidence.
It is also important to note that sexual competence can create confidence. If you are a superstar in the bedroom, you will feel better about your body.
Why Love Your Body?
Loving your body and self-love is very important. Self-love is something most of us — no matter what size we are — need to work on every day.
Self-love includes but is not limited to:
Self-esteem
AppreciationAcceptance
Comfort
Confidence
Masturbation
Some of us self-love more than others, and loving yourself (and your body) means different things to different people. No one can tell you what self-love means for you. You have to discover what it means to yourself. There is no right or wrong way to self-love so long as you do it.
For plus size people, accepting and loving your body is very important.
To enjoy sexual play, you need to be aroused. Essentially, there have to be more turn-ons than turn-offs. Hating your body or feeling uncomfortable in your body is one turn-off that can ruin many turn-ons.
When you feel good about your body, you will have better sex.
Studies have shown that the more comfortable you are with your body, the more sexually satisfied you and your partner will be.
Hating your body and feeling uncomfortable is a distraction. This distraction creates stress. Therefore, you are stressed and your mind is focused on the opposite feeling that will make you aroused.
How Can  You Improve Your Self Love?
"To improve the relationship with your body . . . get naked," says Kait Scalisi, My Secret Luxury's Director of Education and Training. As we get older, we develop shame about our bodies. If you do this regularly…and alone, says Kait, you will get more comfortable with yourself.
You can also masturbate more.
Masturbation — with or without plus size sex toys — leads to a better understanding of your body and how you like pleasure. Once you understand what you like and don't like or what your body needs, sexual play — whether alone or with a partner — will be better.
Why Do Plus Size People Have Trouble Using Sex Toys?
Hidden Clitoris
Many overweight and plus size people have trouble accessing their clitoris because it is not as very exposed. They must spread their outer (and sometimes poofy) labia and their clitoral hood to get to their clitoris. For some, they might also need to part their outer labia for penetration or for internal sex toys. Having a clitoris that's hidden makes immediate pleasure and easy access harder.
Learn more about the female anatomy HERE.
Reach Issues
Many overweight people have shorter arms and rounder bodies. So, reaching your genitals can be hard. Therefore, you need longer sex toys. Sex toys that are easy to hold, stay in place, or bend with your body can also be helpful.
Positioning
Many plus size people have different needs when it comes to the sex toys they use. They may need an easy to hold handle or a toy that bends to get to the right spot. Plus size people with limited stamina and need help maintaining sexual positions. Positional aides help make sex more comfortable, allowing you to extend your sexual playtime.
Do Plus Size People Need To Use Lubricant?
Lubrication during sexual play is important. That is because lube makes sex BETTER and makes sex more comfortable. The act of penetration often creates friction. If there is not enough lubrication, small tears could occur in the vagina, which could increase the risk of urinary tract infections, STIs, and other types of infections.
Just as important, lube makes sex much more pleasurable. Every sensation is enhanced which will allow you to feel every movement at a heightened level.
For anal play, lubrication is a must. Unlike the vagina, the anus does not produce natural lubrication. Therefore, lube is necessary. Plus, lube makes anal play more comfortable. Anal lubricant, which is thicker than regular lubricant, stays on the skin longer and provides a more comfortable feeling by reducing friction and sensation.
If you are using sex toys, it's always smart to use personal lubricant. Toys tend to dry up as they are exposed to air, making for uncomfortable re-entry.
Most of the time, our bodies produce enough natural lubricant to be comfortable everyday. However, if you are having sex or using toys, you may need more than what nature provides, especially if you are experiencing hormonal changes, on medications or experiencing stress.
Using personal lubricant is not a sign of a broken body or a failed libido. Instead it's the most normal thing in the world.
We recommend water-based lubricant when using sex toys and silicone-based lube when using non-silicone sex toys or during sex or during sexual play in the shower/bath tub.
How To Clean Your Sex Toys
It's very important to clean your luxury sex toys before and after each use. Regular soap and water can leave a residue, and if you have a vulva, soap can potentially change your pH, making you even dryer. Luxury sex toys should be washed with sex toy cleaner.