Menopause is a nasty word for many women. It changes your body, your mind, and your sex drive.
The change in your hormones from menopause effects how your body reacts sexually. You may not be as easily aroused as you once were and you may be less sensitive to touching or stroking.
Due to the lower levels of estrogen, there can be less blood supply to the vagina. Unfortunately, that can affect vaginal lubrication, which means that the vagina is not wet enough for sex.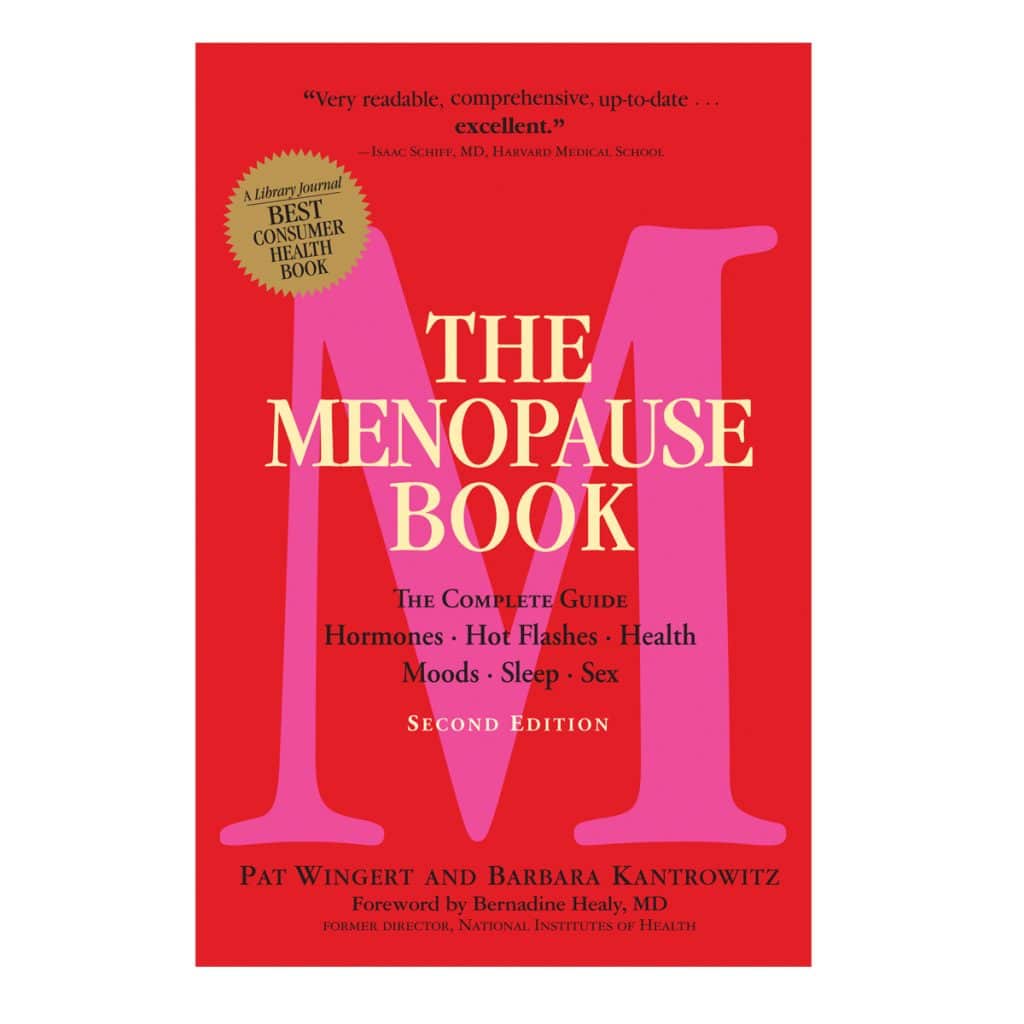 Little to no lubrication makes sex uncomfortable and painful. That translates to the frequency of sex going W A Y down.
No matter how you slice it, menopause usually means less sex and intimacy for you and your partner.
Sex toys help menopause
Unfortunately, many doctors don't know or recognize this.
Why?
Simply, because it's not being taught in med school and many doctors are not comfortable with using sex toys for sexual health and wellness.
Vibrators and other adult products stimulate pelvic blood flow, which helps to create more vaginal moisture. More moisture means better sex! Plus, vaginal tissues are thinner and more delicate making the best sex toys for menopausal women different from what other women need.
Menopause Secret
Do you want to know the secret treatment to menopause symptoms?
Vibrators and sex toys are very useful tools when nothing else will help.
Many menopausal women experience hot flashes, night sweats, mood shifts, and vaginal dryness. According to Dr. Mary Jane Minkin, a clinical professor of obstetrics and gynecology at Yale University School of Medicine, "the lack of estrogen in the body decreases blood flow to the pelvic region. As a result, this can cause vaginal dryness and vaginal atrophy, or a weakening of the muscle tone in the pelvic area that can lead to sexual dysfunction and painful sex."
Ouch. Painful sex is not fun.
Estrogen creams and gels can be applied to the vagina for lubrication. However, a fun and no-side effect solution to some menopause symptoms are vibrators and sex toys!
How Do Sex Toys Help With Vaginal Dryness?
Vibrators and sex toys stimulate pelvic blood flow. More blood flow means more vaginal moisture. More moisture means better sex.
Think about it: the vagina is like any other muscle. Therefore, it needs to be used on a regular basis or it will atrophy. (Do you know that phrase, "Use it or lose it"?)
After using a vibrator or sex toy several times a week, women should be able to notice a difference within a month, even past menopause.
THE TOP 8 BEST SEX TOYS FOR MENOPAUSAL WOMEN IN 2023
---
1. BEST WAND MASSAGER: Le Wand Petite
Le Wand Petite is the smaller version (10″ x 1.85″) of the Le Wand Rechargeable Vibrating Massager(13″ x 2.375″), a modern and rechargeable version of the classic wand massager. The user-friendly size of Le Wand Petite is a perfect sex toy for beginners who like external (and internal) stimulation.
This luxury vibrator has a silicone head, a flexible neck, and a long handle with easy-to-use controls that allows for smooth maneuvering. Vibration is focused in the head of the wand . . . instead of your hand.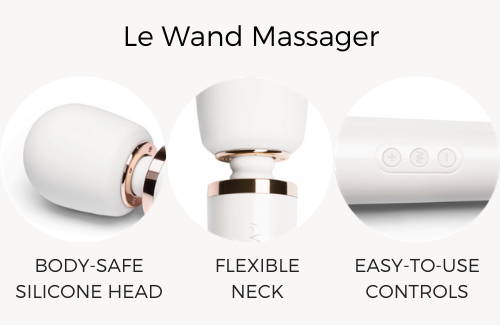 Le Wand Petite also has several attachments for extra stimulation, whether you want to stimulate the G-spot or just want added texture for the head. The head covers are also a great way to keep your luxury sex toy clean.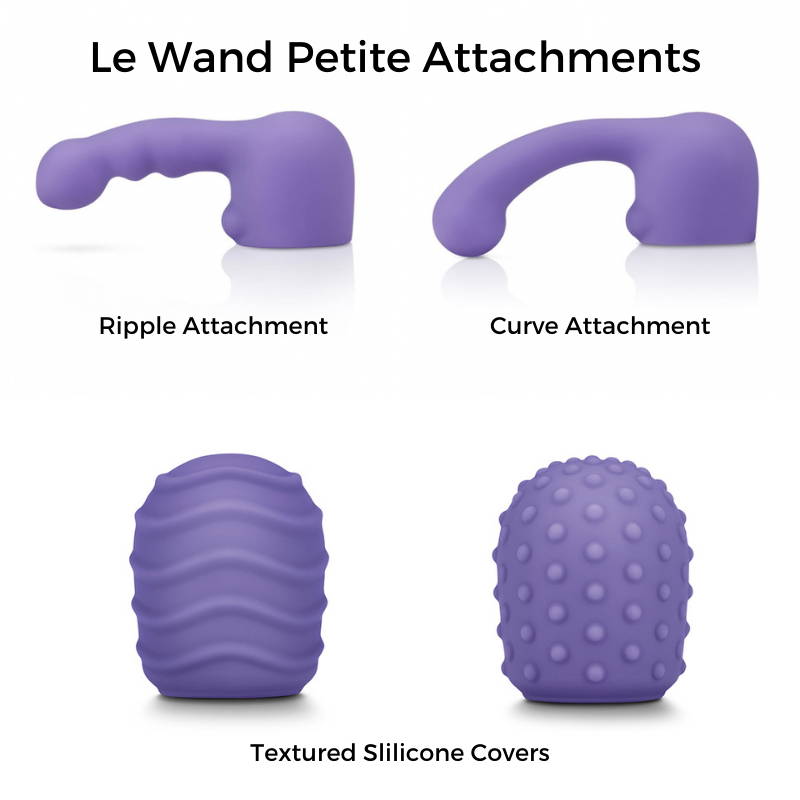 Le Wand is also available in a full-sized massager, the original Le Wand, and a full-sized plug-in electric-powered massager.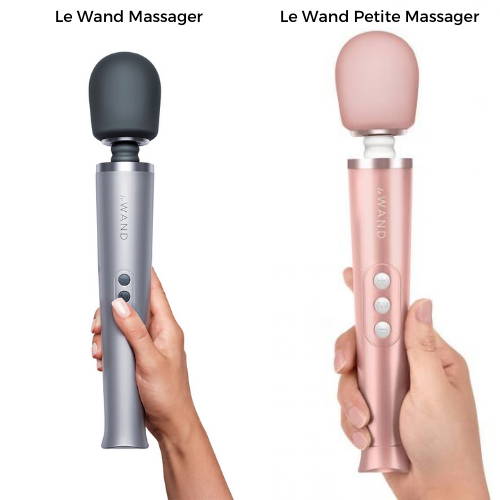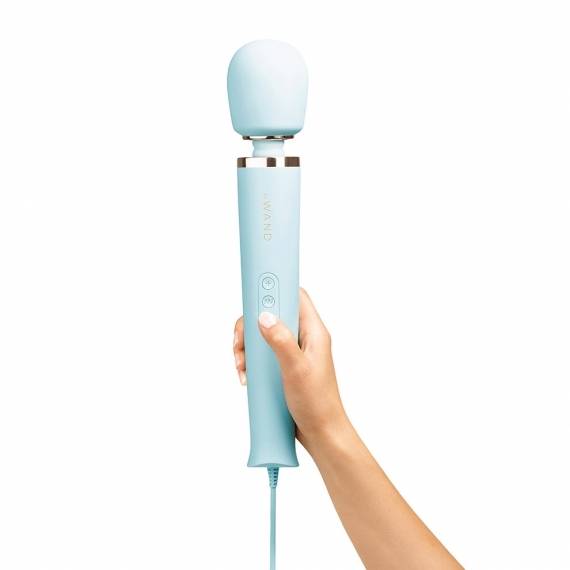 2. BEST NONPHALLIC DILDO: Tantus Silk Dildo
The vagina needs stimulation (massaged, squeezed, contracted) to keep vaginal walls active. This will help avoid thinning and drying by bringing blood flow to feed the tissue. The Tantus Silk Dildo is a perfect beginner dildo for menopausal women because it is slim, pliable and smooth and it comes in three sizes (small, medium (most popular), and large) giving you lots of options.
(If you want a vibrating dildo, then try the Vedo Rialto.)
3. BEST CLITORAL SUCTION STIMULATOR: Womanizer Classic 2
The Womanizer Classic 2 and other Womanizer Stimulators can help you have fast and often multiple orgasms — without over-stimulation. Using suction and vibration, the Womanizer directly stimulates the clitoris and the area around the clitoris.
For many women who have trouble having an orgasm, the Womanizer is MAGIC!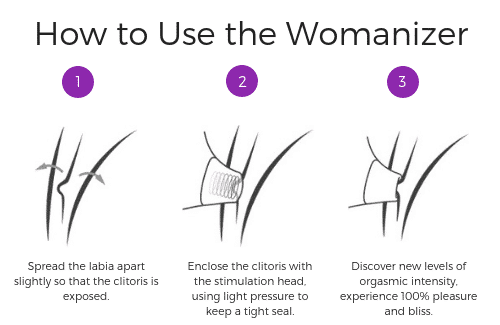 There are many different Womanizers to choose from depending on your budget and features you need. No matter which you choose, orgasms will follow!
4. BEST EXTERNAL & INTERNAL VIBE: We-Vibe Rave
Find toys that are soft and have some bend to them so that they don't pinch, scratch or cause pain to delicate tissues. Menopausal vaginal tissue tends to be thinner and less elastic. Silicone toys are firm enough to give the toy structure without being too hard.
The We-Vibe Rave Vibrator is a great toy for both external clitoral stimulation and internal G-spot stimulation. Rave is a perfect size (not girthy/big), shaped for easy insertion, and angled just right for G-spot pleasure. Plus you can control it with your smartphone!
5. BEST KEGEL BALLS: Je Joue Ami Kegel Balls
Maintaining your vaginal muscles and your pelvic floor is very important during menopause. Building up muscle strength with Kegel balls helps maintain the elasticity of the vaginal wall. Strong vaginal walls mean better orgasms and more sensitivity.
Your PC muscle – Pubococcygeus (PC muscle) is the hammock-like muscle that stretches from your pubic bone to coccyx, supporting your pelvic organs and internal genitalia. Kegel balls enhance your pelvic fitness and strengthens your PC muscle, allowing deeper and more intense and easy-to-achieve orgasms — all at a self-selected pace.
Strengthening your PC muscle can also enhance your natural vaginal lubrication, sexual response, and urinary control during menopause.
Je Joue Ami Kegel Balls and exerciser set is a progressive, three step 'tease as you tone' set of ben wa balls and Kegel weights. These Kegel balls allow you to find your perfect starting point and progress to heavier weights in order to make your pelvic floor stronger while doing it in a pleasurable way.
6. BEST KEGEL DEVICE: Elvie
Elvie Kegel Exerciser is a traditional yet smart Kegel device. This sexual health tool features breakthrough technology and is the smallest pelvic floor exerciser on the market. The ergonomic, discreet and portable exerciser tracks your pelvic floor and Kegel workouts with personalized workouts developed by physiotherapists and other experts. It uses force and motion sensors to measure pelvic floor movement, assisted by the free app to help you visualize the exercises in real-time. The app also lets you know whether you are doing the exercises correctly.
7. Vaginal Dilators
After menopause, the vagina becomes dry, less elastic, narrower, and shorter. Vaginal dilators prevent your vagina from becoming too narrow/tight and keep your vagina more elastic. All of this means less painful sex.
We recommend silicone vaginal dilators or vibrating dilators.
Sex toys also include products that enhance your sex life and help you have more sexual desire like personal lubricants and sexual stimulants.
Vaginal Moisturizer vs. Lubricant
During menopause, your body produces less moisture than before. Therefore, vaginal moisturizer to the rescue! It just makes everything better and more pleasurable. Think of it this way: Would you go down a water slide without water?
What is the difference between a lubricant and a vaginal moisturizer? Lubricants are designed for typical use during sex. Vaginal moisturizers are designed to help maintain a healthy vaginal ecosystem, regardless of sexual activity. However, it can also be used as a lubricant for sex, if desired.
Good Clean Love Restore and AH! YES are daily vaginal moisturizers that are made with natural ingredients instead of chemicals that you normally find in most lubricants.
An excellent choice if you desire lubricant is Uberlube, a silicone lubricant that is not sticky or tacky and has vitamin E, which makes it silky smooth. This best-selling and ultra premium lubricant has a glass bottle and convenient pump top doesn't look like typical lubricant.
A final recommendation for those who want something more natural than silicone is an oil-based lubricant. AH! YES plant oil-based personal lubricant is made with rich oils and butters is designed to enhance pleasure and replenish natural moisture without masking the skin and senses. Meanwhile, Coconu is made with organic coconut oil.
8. Sexual Stimulants
Sexual stimulants, like a clitoral arousal oil, also help with lubrication. They bring more blood flow to the clitoris, which kick-starts your natural lubrication. As a bonus, it also helps you get aroused much faster too!
Our favorite is the best-selling ON Arousal Oil because it's all natural — made with cinnamon oil, which doesn't burn but tingles — and comes in 3 different varieties: Lite, Original and Ultra as well as the ON Arousal Gel.
BONUS I: Ohnut Wearable for Painful Sex
Ohnut is a revolutionary wearable that allows couples to explore comfortable penetration during sex. This body-safe, soft, and stretchy sexual health device helps you to enjoy penetration with your partner and not feel pain.
Ohnut is adjustable with comfort ridges that compress down and allows your partner to penetrate as deep as your body can allow without pain.
Bonus II: WARM Sex Toy Heating Device
WARM Heating Device and warming system is an elegant and discreet vegan leather pouch and warming system designed specifically to safely and effectively warm your luxury sex toys. It is equipped with unique heating coils designed specifically for heating adult products. Powered by patented Tender Technology, in 15-20 minutes WARM heats products using a low-voltage temperature core. It is ideal if you experience temperature sensitivity or delicate skin from menopause or utilizing vaginal dilators. Its discreet design allows WARM to heat products while out in plain sight on a nightstand.
Conclusion: Pleasure and Menopause
Pleasure should not stop when you experience menopause. Sex toys and adult products make sex easier and more enjoyable during this annoying and crazy time in your life. They can help you feel sexy and happy.
Plus, they have useful health benefits for you (and your relationship)!