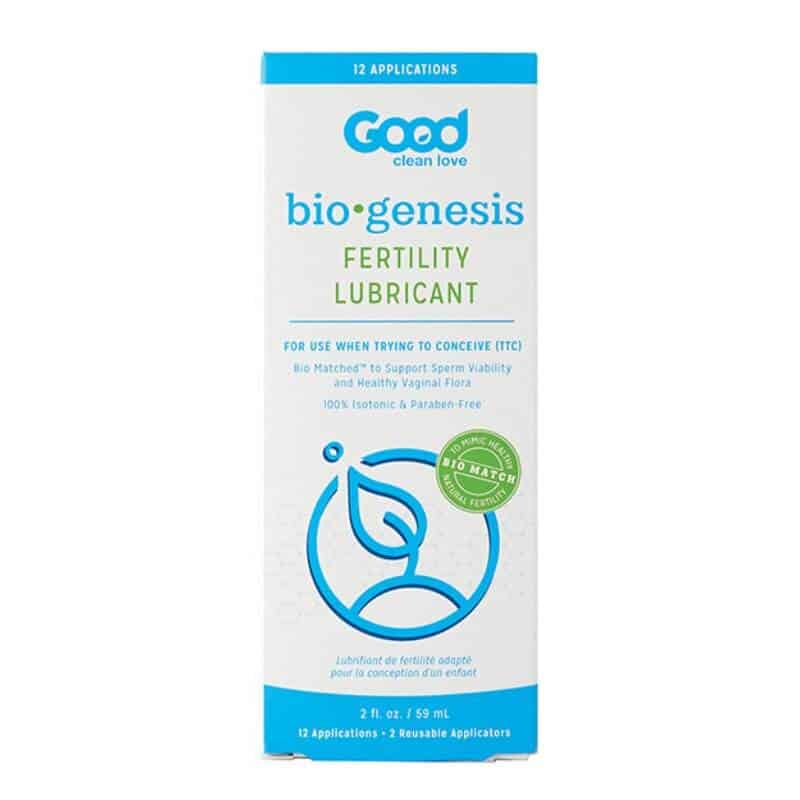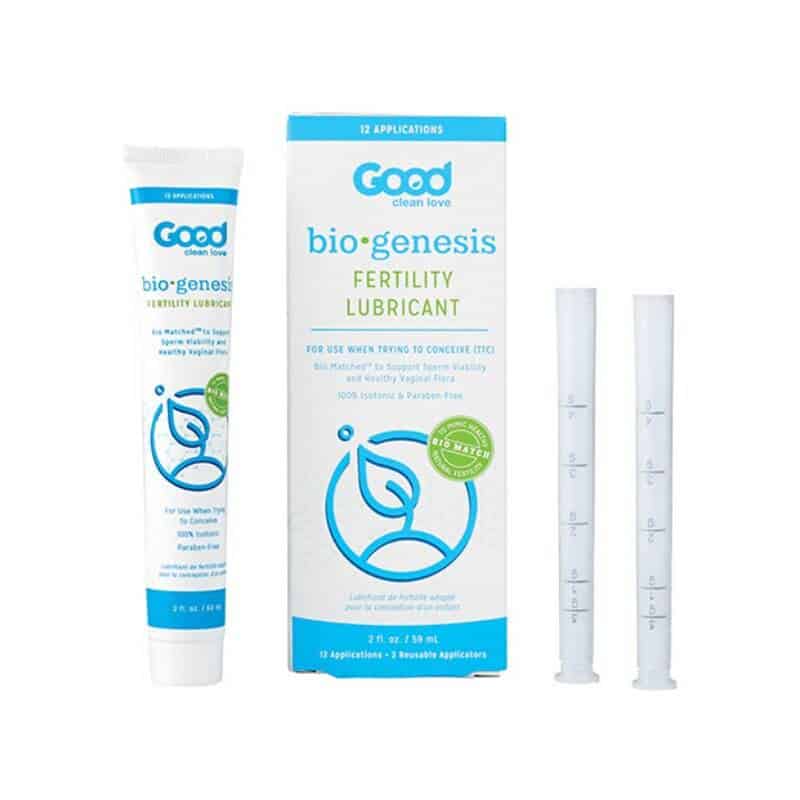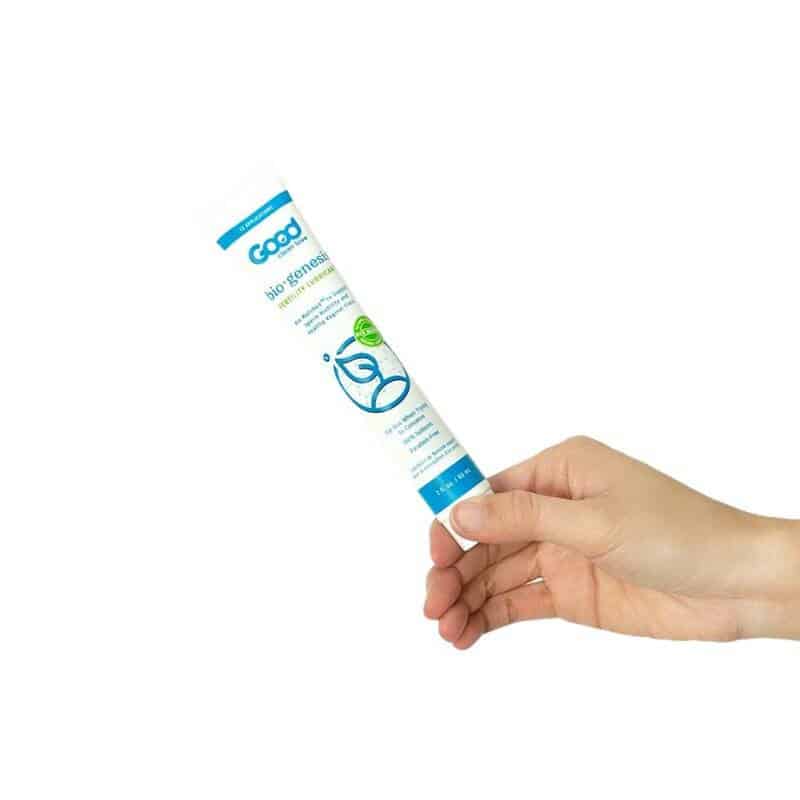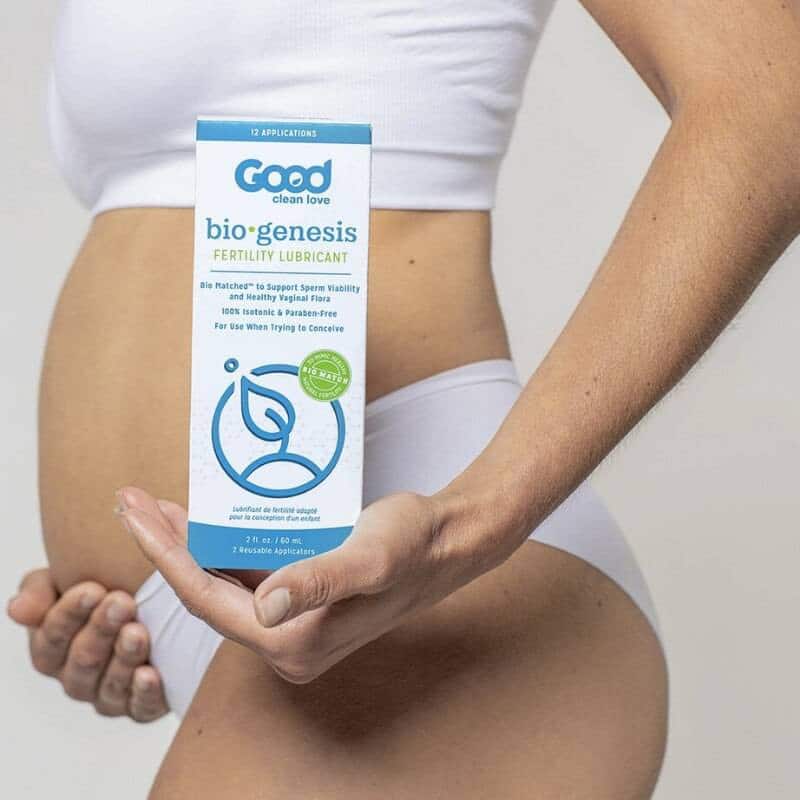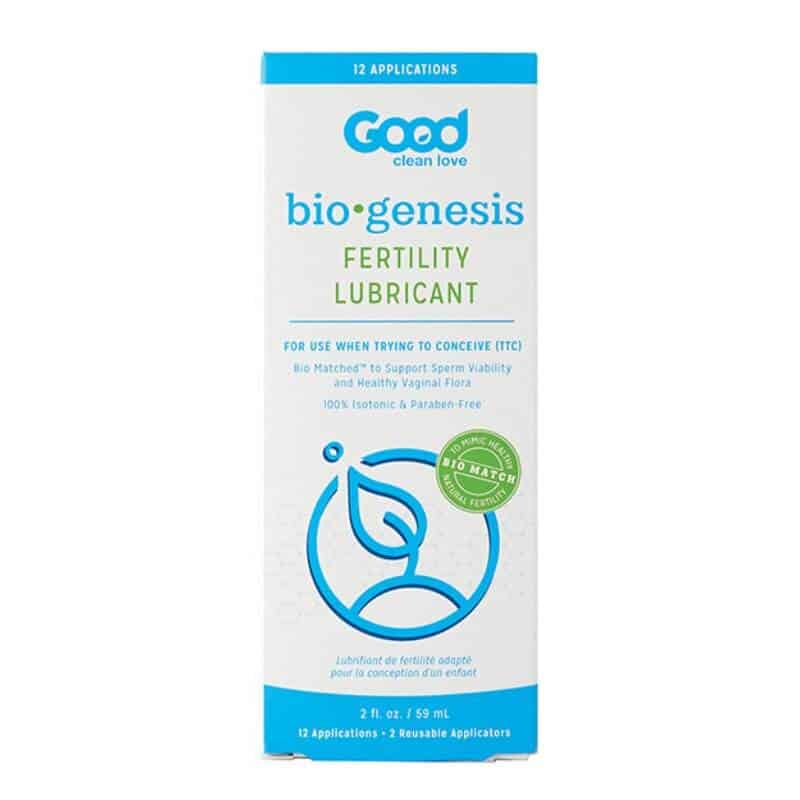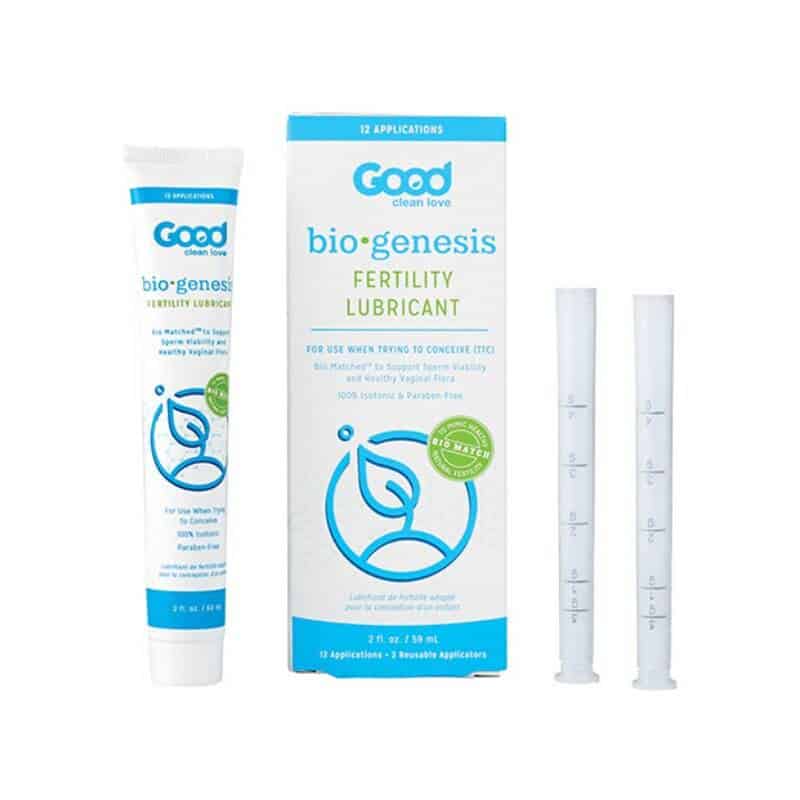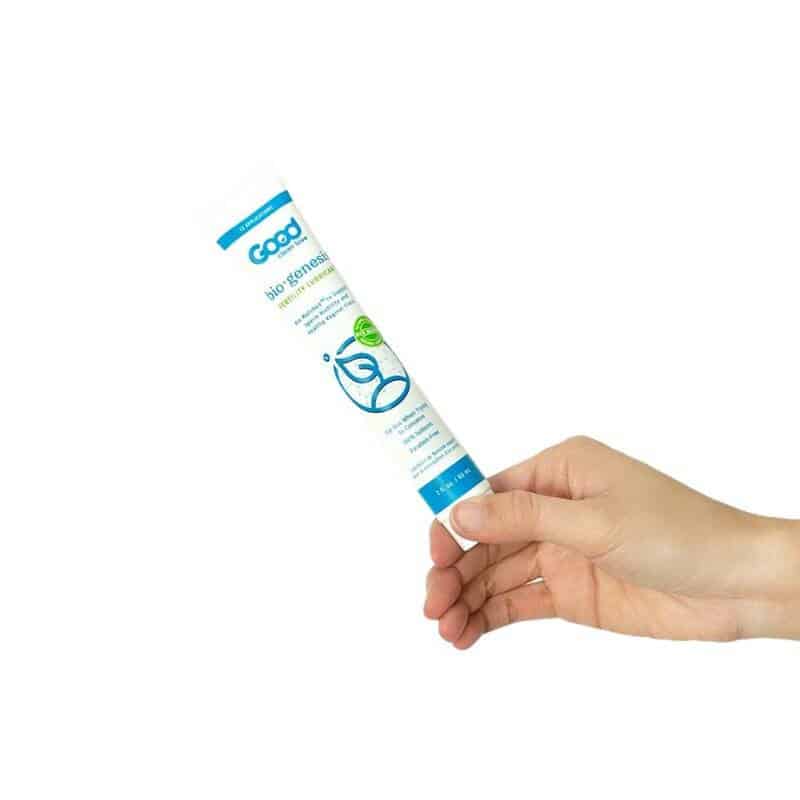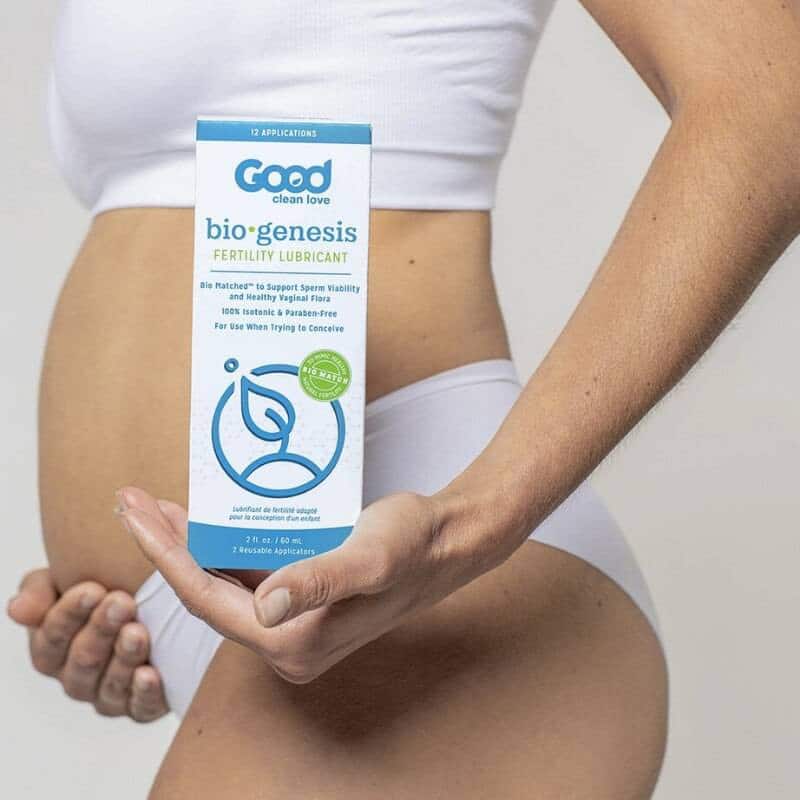 Good Clean Love BioGenesis Fertility Lubricant
Description
Good Clean Love BioGenesis Fertility Lubricant
BioGenesis Fertility Lubricant is a specially formulated lubricant for couples trying to conceive.
SUPPORTS FERTILITY
BioGenesis is a water-based, hydroxyethylcellulose formula – recommended because those materials combined most closely match natural vaginal moisture and they do not inhibit the movement of sperm.
Calcium and magnesium have long been known as critical to fertilization. Both ions have been added to BioGenesis to support the process of sperm movement and egg penetration, which can create an optimal environment for conception resulting in pregnancy.
SUPPORTS NORMAL PH
Healthy vaginal pH is about 3.8 to 4.5. The pH of semen is usually 7.2 to 7.8. During sex, BioGenesis also rapidly matches the pH of healthy vaginal secretions and the elevated pH of semen.
PREMIUM INGREDIENTS
Like other Good Clean Love personal lubricants, BioGenesis™ is made with premium ingredients. It is paraben-free, contains no added flavor or fragrance, is non-staining, and cleans up easily.
HOW TO USE
Two reusable, easy-to-use, and easy-to-clean applicators are included. Apply BioGenesis inside the vagina immediately before sex. One 2 oz. tube should provide about 12 applications.
Features:
Made with natural ingredients to support fertility
Compatible with sperm, oocytes, and embryos
Recommended for use while trying to conceive
Not made with petrochemicals or glycerin
100% isotonic and paraben free
Water-based with hydroxyethylcellulose that does not impede sperm movement
Mimics natural vaginal moisture.
Made with natural ingredients
FDA cleared through rigorous testing
100% isotonic and paraben free
Not made with petrochemicals or glycerin
Safe with latex, polyisoprene condoms and toys
Includes 2 applicators
2 oz.
Ingredients | Water, Hydroxyethylcellulose, Sodium Chloride, Xanthan Gum, Potassium Chloride, Calcium Chloride, Magnesium Chloride, Potassium Sorbate, Sodium Benzoate, Sorbic Acid, Lactic Acid