According to the World Health Organization, one in seven people experiences disabilities. Most people think of people with disabilities having physical disabilities including:
Lack of mobility
vision loss and blindness
hearing loss and deafness
Yet, there are many other disabilities to consider. Developmental disabilities, psychological disabilities, and chronic illnesses can also affect your sex life.
THE TOP 10 BEST SEX TOYS FOR PEOPLE WITH DISABILITIES IN 2023
---
Sex toy manufacturers now recognize the need for sexual aids and sex toys for people with various physical abilities. So, here are our picks for the best sex toys for people with disabilities:
BEST DILDO: Njoy Fun Wand Dildo
One side of the Njoy Fun Wand Dildo can be used as a long handle. The handle of this luxury silicone dildo makes thrusting much easier and more comfortable. This is an excellent dildo if you have a back injury, have a large body, are pregnant or have other limitations.
Fun Wand has a versatile design that can be used several ways. This stainless steel dildo can be used for G-spot stimulation, or you can flip the Njoy Fun Wand over and use the graduated bulbs for anal stimulation!
BEST ELECTRIC WAND: Doxy Wand Massager
Wand vibrators and massagers deliver powerful vibrations to a large area, wherever it may be. Also, the very strong vibrations are helpful if your medication(s) prevent you from experiencing an orgasm.
With a long handle (13″) & and a very large — almost tennis ball sized — massage area, Doxy Wand Massager is also great if you have limited extension in your arms or have arthritis. Stronger than any other electric wand massager, this electric vibrator with many very strong rumbly vibrations. It is excellent for external stimulation or stimulation anywhere on the body. Attachments are available for internal use for G-spot or prostate stimulation.
PLEASE NOTE: If you are incontinent, do not choose an electric vibrator. Urine conducts electricity. We would recommend a rechargeable waterproof vibrator.
BEST RIDE ON VIBRATOR: Rocks-Off Ruby Glow Dusk
Ruby Glow Dusk is a portable ride on vibrator. Non-penetrative and hands-free, the Ruby Glow Dusk is an excellent luxury sex toy if you experience reduced mobility, weakness, or pain.
You can rock and grind against the grooves or relax and let the vibrations do all the work. Since this luxury vibrator is a hands-free sex toy, you won't have to struggle with the grip or hold of a classic vibrator.
Two independently vibrating pads are held in place by the pubic bone in a saddle style design, allowing you to grind your way to orgasmic joy. This hands-free vibrator contours your body with its rigged front to target the C-spot, teamed with 2 highly powered motors each with 10 powerful speeds.
The Ruby Glow Dusk vibrator has perfectly placed buttons allowing you to work through the speeds with ease. It can be used while wearing underwear or directly on your skin like other vibrators.
BEST REMOTE CONTROLLED RIDE ON VIBRATOR: VibePad
The VibePad is a remote-controlled ride on sex toy and cushion with a flowing shape that perfectly adapts to the vagina, clitoris and anus.
VibePad's unique design is similar to a a vibrating cushion (and looks like a mouse pad!) with specially designed waves in the centre of the pad that are perfectly adapted to the female anatomy around the clitoris, vulva, perineum and anus.
Vibration is controlled individually depending on how much you move your hips, while your hands are also free to provide additional stimulation elsewhere. Two extremely quiet motors, each with 7 powerful vibration modes, can be independently controlled.
The remote control can be used to adjust mid-ride without having to move, or a partner can use the remote to control the sensations for exciting thrills.
BEST THRUSTING TOY: Fun Factory Stronic G Pulsator
The Stronic G Pulsator is a hands-free sex toy that mimics the back and forth movement of penetration. The curved tip of the Stronic G uses targeted pulsating thrusts to stimulate the prostate or G-spot.
What's the difference between a pulsator and vibrator?
A pulsator does not vibrate. It simulates the same sensation and movement of penetration. It is also completely silent whereas a vibrator emits sounds. Furthermore, a pulsator can be used hands-free in most positions.
BEST COUPLES VIBRATOR: We-Vibe Chorus
We-Vibe Chorus Couples Vibrator, the updated version of the best selling We-Vibe Sync, is an adjustable couples vibrator designed to be enjoyed with a partner during sex. Chorus is worn by her during sex for extra stimulation to the clitoris and/or the G-spot. The penis also feels the vibration of the toy and presses the toy again the G-spot for extra pleasure.
Chorus brings innovation to the bedroom with an intuitive Squeeze Remote, responsive Touch-sense technology, and a new connectivity standard that ensures couples stay connected.
Chorus' new Squeeze Remote translates a simple, natural gesture – a squeeze – into more pleasure. The new Touch-sense feature uses advanced sensors to respond to body movements in the moment. And, our new AnkorLink technology ensures couples never lose connection.
(If you want a more basic version of the We-Vibe Chorus, then try the We-Vibe Unite or the We-Vibe Match. The We-Vibe Unite comes with a wireless remote control with a one-button interface, while the We-Vibe Match has a better remote control and is 100% waterproof.)
BEST FINGER VIBRATOR: Fin by Dame Products
A finger vibrator is an excellent way for people to add vibration. You can add vibration anywhere you want extra stimulation. Fin by Dame Finger Vibrator will feel part of your body. You can wear Fin between your fingers with or without a detachable tether. Fin has two different sides:
one side has pin-point stimulation for clitoral stimulation
one side is soft and flexible
Fin is easy to take on and take off. It's ergonomic and easy to use making it helpful for people with disabilities or if you have mobility issues in your fingers, or have trouble holding a vibrator.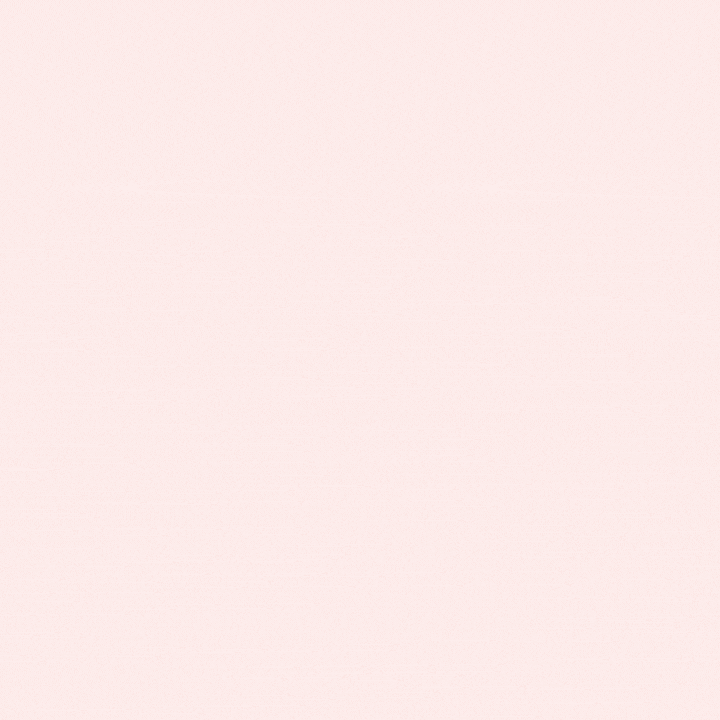 BEST STROKER: Tenga Flip Zero
The Flip Zero is a masturbation sleeve and stroker that uses the finest premium materials and the most intricate internal texturing details with added suction for ultimate pleasure.
The opening for the penis provides the perfect seal, preventing lubricant from leaking and forming a strong vacuum seal made possible by the one-way valve.
The internal details provide a different kind of stimulation, which is a different sensation that regular masturbation doesn't offer.
Easy to hold, the Flip Zero's pressure pads on the side of the toy are soft to the touch and allow for greater stimulation because of the suction it creates. The Flip Zero is also a great way to build stamina.
The Flip Zero has an integrated pivot and a flip-open hinge for seamless insertion, simple use and easier cleaning.
BEST VIBRATING MASTURBATOR: Pulse SOLO by Hot Octopuss
The best-selling Pulse SOLO by Hot Octopuss is a hands-free sex toy. It is one of the most powerful and best male sex toys. The Pulse SOLO helps with different forms of erectile dysfunction (ED), including some caused by spinal cord injuries. Use the Pulse with either an erect or flaccid penis.
The SOLO is for solo masturbation. The DUO is a remote-controlled sex toy and has extra vibration on the underside of the toy for couples play.
BEST VIBRATING BUTT PLUG: We-Vibe Ditto
We-Vibe Ditto
If you want to experiment with anal play and stimulation, a remote-controlled sex toy is your best bet. We-Vibe Ditto is excellent during masturbation, foreplay or sex. Slim and flexible at the base, Ditto is easy to insert and comfortable to wear. This premium butt plug has an asymmetrical shape so you can use it in a variety of positions.
BEST SEX FURNITURE/PILLOWS: Liberator
Liberator sex pillows are ideal for many people:
amputees
wheelchair users
people with limited mobility
anyone who wants more comfort in their sexual play
Liberator Toy Mounts make many sex toys hands-free. Also, because of the toy mount's narrow construction, it is ideal for straddling.
The Liberator Wanda is a sex toy mount designed to hold an electric wand massager, such as the Doxy Wand Massager. The mount's narrow construction is ideal for straddling and enables completely hands-free access to your luxury vibrator or dildo.
TheLiberator Jaz Motion, Ramp, andWedgeadd more comfort and better positioning to sexual play.
BEST STRAP ON HARNESS: Spareparts Hardwear
SHOP SPAREPARTS HARDWEAR STRAP ON HARNESSES
A dildo harness can be helpful for those who have trouble penetrating their partner. Spareparts Hardwear makes comfortable and beautiful dildo harnesses and dildo panties. You could try something traditional dildo harness like the Joque or Deuce or a dildo panty, such as the Tomboi.
BEST STRAP ON DILDO: Wet for Her Five
The Five Strap On Dildo is a luxury strap on silicone dildo. It's a non-phallic dildo alternative for penetration. Five is very stable when worn with a harness or used for hand-held penetration.
BEST STRAPLESS STRAP ON: Tantus Feeldoe
Double ended dildos are useful for partner sex because of their length. They are hands-free sex toys when used by both partners.
Designed by a woman for women, every curve and nuance of Feeldoe sex toy is deliberately contoured to fit her body perfectly. This luxury silicone dildo combines the excitement of strap on sex and mutual penetration, without the need for a strap on harness.
Using your vaginal muscles, you use the bulb end to hold the Tantus Strapless in place. With the new velvet surface, it's now even easier than ever to hold your strapless strap on in place. The shaft end of the luxury dildo and silicone sex toy comes up at a natural angle to easily penetrate partner. Each Feeldoe has small ridges on the shaft that rub against the wearer's clitoris during penetration.
The Feeldoe bulb can also be inserted anally. A man can wear it anally for double penetration or in cases of penile dysfunction. The bulb is also a perfect handle for solo play.
The Tantus Feeldoe includes a vibrating bullet that can be inserted at the base of the toy (a drop of lube in the vibrator cavity allows for easier removal). With the 2.25″ x .625″ waterproof and removable bullet vibrator, you feel more sensation and vibration throughout the entire dildo.
BEST SEX SWING: Sex Swing
A Sex Swing allows you and your partner to try many positions that they never thought were possible! It's best if you have limited flexibility for positioning or have arthritis. With padded supports, the Sex Swing also has a torque bar for added support. Extra-wide nylon straps and self-tightening buckles are adjustable for the perfect fit and comfort.
If you don't want something hanging from the ceiling, then you could try a sex sling or a door jam sex sling that hangs from the door. Both of these slings also adds support to your favorite or new sex positions.
BESTING VIBRATING DILATORS: FeMani
Vaginal dilators help you if you experience painful sex due to menopause, cancer treatments, vaginismus, or vaginal atrophy. Dilators help restore the health and elasticity of vaginal tissue. This makes sex more comfortable and pleasurable.
Progressive vaginal dilation therapy can strengthen and develop vaginal muscles, which help with orgasm, or for other sexual health purposes. This therapy involves the careful, comfortable and slow insertion of vaginal dilators into the vagina.
FeMani vibrating dilators include an easy-to-hold removable handle, three speeds, and different sized ends for easy insertion and comfort.
Each set comes with a motor with 2 smooth wands in different sizes. The graduated sizes allow a natural and effective transition and progression while the use of the hand adds control and leverage.
Developed by a female physician, FeMani vibrating dilators have a smooth surface that is gentle on sensitive areas.
BEST SEX POSITIONING AIDE: Sportsheets I Like Doggie It Style Strap
SHOP I LIKE IT DOGGIE STYLE STRAP
The Sportsheets I Like Doggie It Style Strap adds comfort to doggie-style sex or any sex position! It is soft and padded with adjustable straps that hold you or your partner into place. This is ideal for those with limited mobility and strength. It is also ideal for those who live with fatigue, spasms, or balance impairments.
BEST THIGH STRAP-ON HARNESS: Sportsheets Ultra Thigh Strap-on Harness
SHOP ULTRA THIGH STRAP ON HARNESS
This thigh harness has an adjustable neoprene sleeve that fits a variety of limbs. Thus, you can have a completely hands-free sexual experience. The harness can also serve as a sex toy mount when strapped onto all kinds of mobility devices. No matter how you use the Sportsheets Thigh Strap-on Harness, it is an excellent option if you have limited pelvic movement.
Sadly, there are many myths surrounding sex and disabilities. Just because you have a disability, doesn't mean that you can't enjoy sex and pleasure, whether it is alone or with a partner.
MYTHS. . .
---
Myth 1: People with disabilities are not sexual or should not be sexual.
That is NOT true.
Not everyone with disabilities is asexual. People living with disabilities have sexual needs too. They are as sexual. They need and want sex. They fantasize, desire human touch and intimacy. They go through puberty. They want to date. Having a disability does not change the fact that we are all sexual beings.
Myth 2: If people with disabilities are sexual, they only like the opposite sex and prefer vanilla sex.
People with disabilities like lots of different people and things. They can be heterosexual or homosexual. They might like vanilla sex, or they want something more.
Having a disability is NOT the extent of a person's diversity. Anyone can be a dominatrix. Anyone can like anal sex. Anyone can have more than one partner. Anyone can be into fetish sexual play.
There are people with disabilities who are bisexual, pansexual, demisexual, polysexual, homosexual, intersex, kinky, queer, etc.
Myth 3: If we don't talk about sex, people with disabilities won't want it.
WRONG!
This doesn't work for anyone, PERIOD. If you don't talk about sex, it will NOT go away.
Unfortunately, some people with disabilities are not taught sex education because of this myth.
Everyone needs to learn about:
Their bodies
Their feelings
Good touch vs. bad touch
Language to express their feelings and curiosities
Sadly, research shows that people with disabilities are at a significantly higher risk for sexual victimization than the general population. Among people with developmental disabilities, the rates are very high.
People with disabilities are helpless and often isolated. Sometimes they are unable to access helpful resources like the police. Of course, it is not their fault that abuse happens. The Committee on Children with Disabilities believes that knowledge is power. Sex education is the best protection from abuse. People with disabilities have the right to assert themselves and refuse sexual advances.
Myth 4: They should focus on their disability rather than sex.
Yes – it's important to address disabilities. Yet, that doesn't mean that people with disabilities cannot experience sexual play.
Afterall, doesn't everyone deserve love and pleasure?
Relationships, love, and sex make people feel alive. Sex and orgasms also have many health benefits. Everyone can enjoy those benefits, right?
Myth 5: Sex with disabilities is too much work.
Who would be with someone who needs help or has limits on what they can and can not do? Anyone open-minded! After all, we all have our limits, and some limitations are more visible than others.
Sex with a person with disabilities can be amazing! It requires new positions, open communication, creativity, and changing what intimacy looks like.
Myth 6: People with disabilities know nothing about sex and sexuality.
NOT true!
The Ultimate Guide to Sex and Disability is an excellent sex education book for people with disabilities. It teaches those who live with chronic pain, illness or disabilities how to experience pleasure. This guide provides encouragement, support, and expert information on sex positions, orgasms, and sex toys. It also features illustrations and a resource guide.
Myth 7: Sex can't actually happen.
YES, it can!!!
People with physical disabilities can have sex. It takes a little bit more time and planning.
Sex isn't limited to your genitals. You don't need to have an erection. You don't need to have an orgasm. There doesn't need to be penetration. You don't need any of these things to be sexual and experience intimacy and pleasure. The best adult toys are an excellent way to experience sexual play.
Luxury vibrators and luxury sex toys are helpful tools on your road to pleasure. They can supply the necessary power and stimulation or reach when a hand is unable.
Sexpert tip: Electric vibrators have cords and deliver powerful vibrations. Meanwhile, the battery and rechargeable vibes are cordless and are not as powerful.
Hands-free sex toys are excellent if you cannot achieve an erection. You can use a strap-on dildo. If you have trouble having a penile orgasm, you can use a prostate stimulator to orgasm.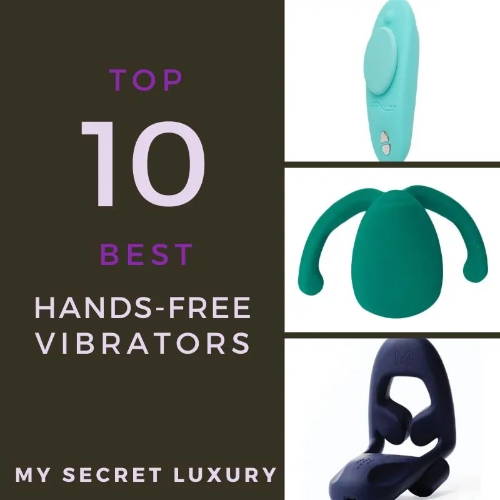 Many women need personal lubricants because they can not lubricate on their own. Many reasons affect why women do not create enough natural lubrication. Those include menopause, spinal injuries, neurological impairments, and other disabilities.
Do You Need to Use Lubricant?
Lubrication during sexual play is important. That is because lube makes sex BETTER and makes sex more comfortable. The act of sexual intercourse often creates friction. If there is not enough lubrication, small tears could occur in the vagina, which could increase the risk of urinary tract infections, STIs, and other types of infections.
Just as important, lube makes sex much more pleasurable. Every sensation is enhanced which will allow you to feel every movement at a heightened level.
For anal play, lubrication is a must. Unlike the vagina, the anus does not produce natural lubrication. Therefore, lube is necessary. Plus, lube makes anal play more comfortable. Anal lubricant, which is thicker than regular lubricant, stays on the skin longer and provides a more comfortable feeling by reducing friction and sensation.
If you are using sex toys, it's always smart to use personal lubricant. Toys tend to dry up as they are exposed to air, making for uncomfortable re-entry.
Most of the time, our bodies produce enough natural lubricant to be comfortable everyday. However, if you are having sex or using toys, you may need more than what nature provides, especially if you are experiencing hormonal changes, on medications or experiencing stress.
Using personal lubricant is not a sign of a broken body or a failed libido. Instead it's the most normal thing in the world.
We recommend water-based lubricant when using sex toys and silicone-based lube when using non-silicone sex toys or during sex or during sexual play in the shower/bath tub.
Water-Based Lube
Silicone-Based Lube
Do You Need To Clean Your Sex Toys?
It's very important to clean your luxury sex toys before and after each use. Regular soap and water can leave a residue and potentially change your pH making you even dryer. Luxury sex toys should be washed with sex toy cleaner.