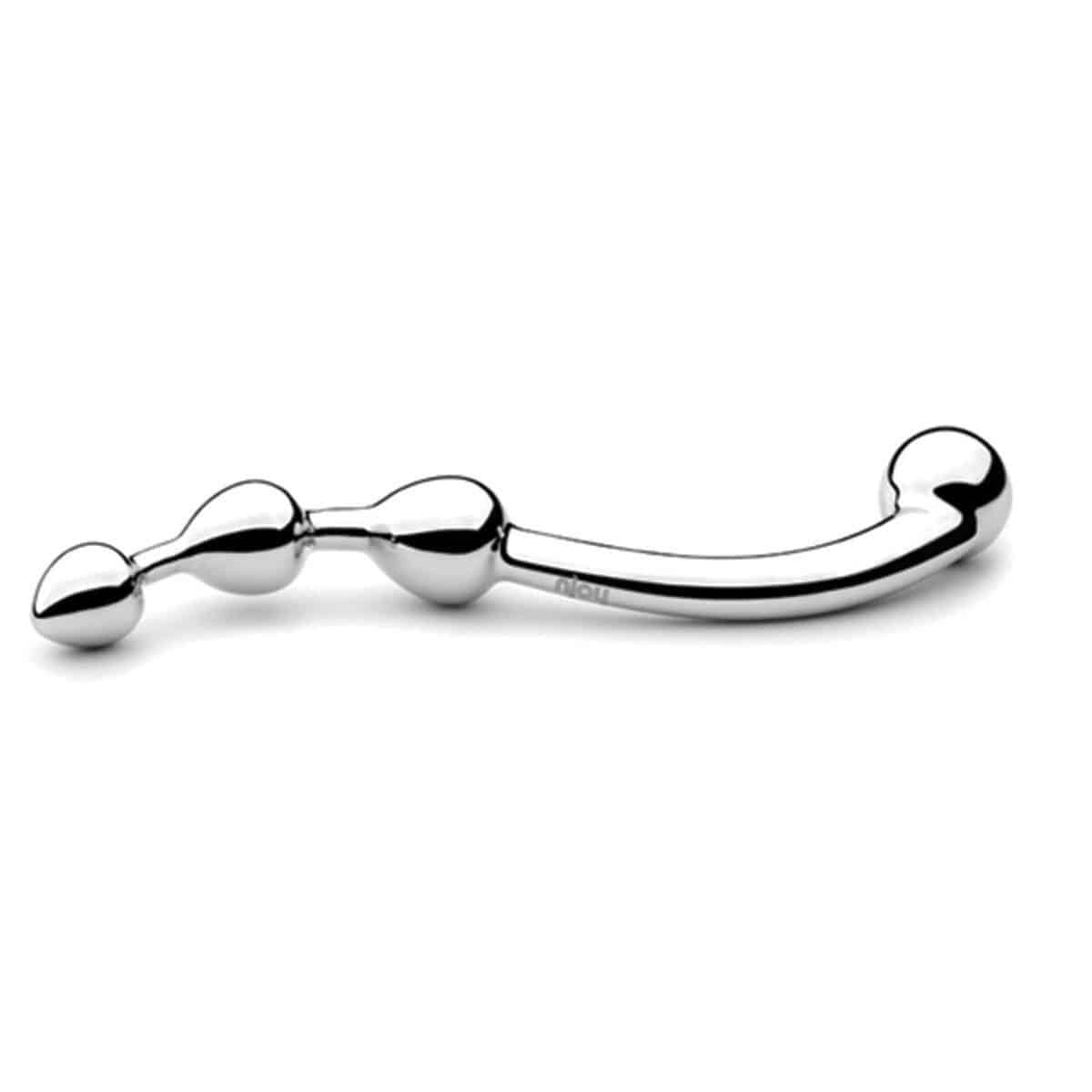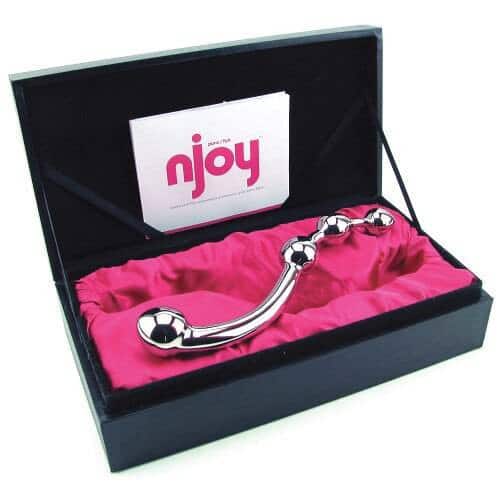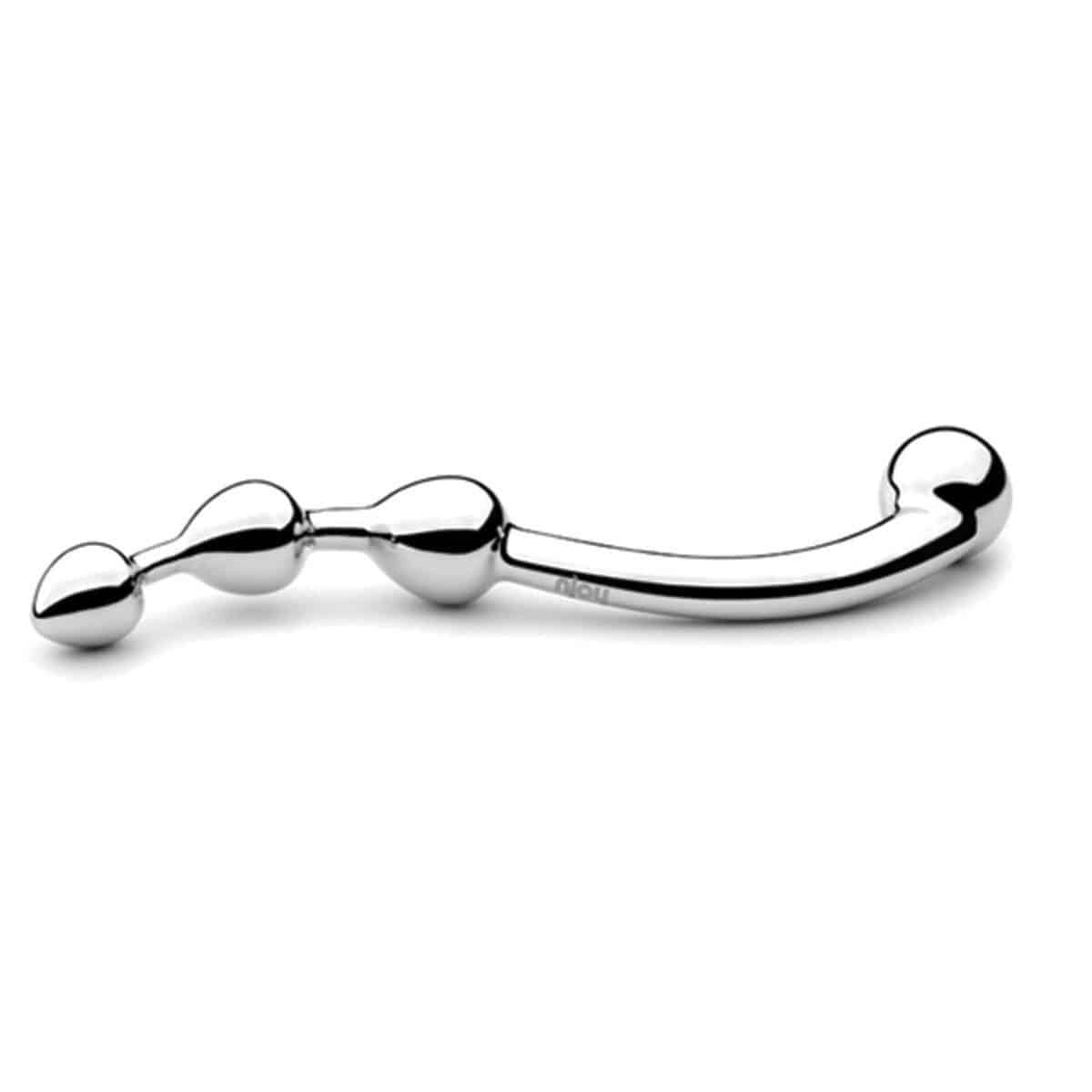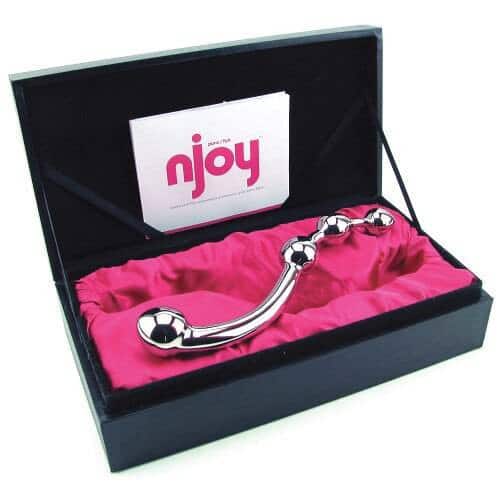 Njoy Fun Wand Dildo
Description
Njoy Fun Wand Dildo
Lighter and sleeker than the Pure Wand, the Njoy Fun Wand Dildo provides 12 ounces of pure stainless steel, hand-polished to a mirror shine, for G-spot stimulation.
DOUBLE SIDED
The Njoy Fun Wand Dildo has a versatile design that can be used several ways. This stainless steel dildo can be used for G-spot stimulation or you can flip the Njoy Fun Wand over and use the graduated bulbs for anal stimulation!
STAINLESS STEEL
Made of medical-grade stainless steel, Fun Wand is completely non-porous and can be cleaned or sterilized by any means. We recommend to properly sterilize your Njoy metal sex toy, soak it in a 10% bleach solution for at least 5 minutes. Then wash immediately with soft soap & water (or a very gentle toy cleaner) and give it a good rinse with water. Allowing bleach to dry on your toy can cause the toy to oxidize the finish (rust, discoloration, de-chrome the mirror finish, etc.).
We recommend using silicone lubricant or water-based lubricant with stainless steel toys.
TEMPERATURE PLAY
The weight, curves, smoothness and retention of heat or cold make this luxury dildo the utmost in simplicity and perfection. Put it in the freezer or a bowl of boiling water for additional stimulation.
Features:
Cast in 316 medical grade stainless steel and hand polished to a mirror shine
Completely non-porous, so it can be cleaned or sterilized by any means
Holds heat and cold for temperature play
Luxuriously smooth and shaped perfectly to the curves of the body
Suitable for use with any type of lubricant
Measures | Approx 8″ end to end
1″ and .75″-1″ graduated bulbs
Weighs | 12 oz.