Having erection trouble from time to time is common for people with penises. But if you or your partner routinely struggle to get and stay hard, it may be erectile dysfunction.
Erectile Dysfunction (ED) is common sexual dysfunction for people with penises. Learn the causes, symptoms and treatment from a sexual health educator.
THE TOP BEST SEX TOYS FOR ERECTILE DYSFUNCTION 2023
---
BEST OVERALL: Pulse Masturbator
The best selling Pulse SOLO and DUO Male Vibrator is a best seller for a reason: it is a hands-free sex toy that can be used while flaccid or erect, which is excellent if you experience ED.
Pulse is the first male sex toy to use powerful, high-amplitude oscillations to stimulate a man's most sensitive area of the penis: the frenulum. This is a sensation unlike any other and results in more intense and extended orgasms thanks to the unique placement of the toy's stimulation points.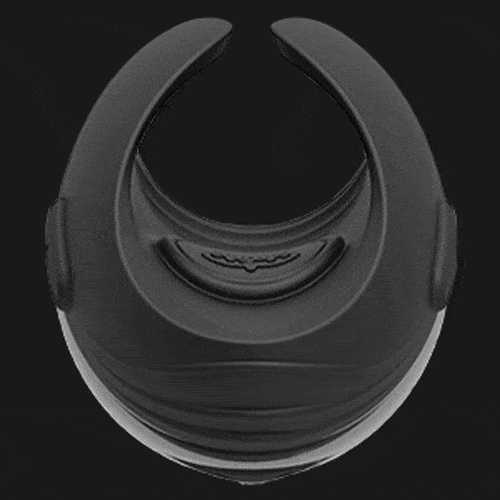 The Pulse SOLO can be used alone during masturbation. Meanwhile, the Pulse DUO can be used as a couples toy with your partner
thanks to the vibration on the underside of the stimulator and the remote control.
Any of the Pulse male sex toys can be used with or with lubrication as well.
BEST VIBRATING COCK RING: We-Vibe Bond
The We-Vibe Bond is a luxury sex toy and vibrating ring with a quick-release design and custom fit that enhances pleasure for both partners with stronger and longer-lasting erections and more powerful orgasms for both partners.
Worn during sex, this high-quality and comfortable vibrating ring provides clitoral stimulation and enhances pleasure for both partners during sex.
With the Custom Fit link you can easily choose between two sizes. Wear Bond beneath your clothes to make every moment extraordinary, and use it to build up to a more exhilarating experience. Featuring an easy-on quick-release system for comfort and safety, it's the only cock ring that can be put on and worn as easily as your watch.
BEST NON-VIBRATING COCK RING: Laid P3
If you are not interested in vibration, the Laid P3 Penis Ring is an excellent alternative. Designed to be worn around the penis and testicles (but can also be worn around just the penis), the Laid P3 penis ring helps to achieve a fuller erection and may delay orgasm by slowing the flow of blood from the penis. The Laid P3 also stimulates the testicles and the perineum when worn facing down.
Stretchy enough to fit most penises, the Laid P3 is an excellent cock ring for beginners.

BEST COCK RING SET: Je Joue
The Je Joue Penis Ring Set is a set of 3 stretchy silicone cock rings in different sizes for more powerful orgasms.
Penis rings use constriction to make erections harder, bigger, and longer-lasting. These 3 luxury silicone cock rings get progressively tighter, allowing you to experiment with different sensations and combinations. The perfect set for anyone looking to work their way up to the most intense and prolonged orgasms possible.
This set of penis rings includes:
Level 1 | Black | Maximum Stretch | Excellent for new users, if you have more girth, and if you want to use the
ring around both your penis and testicles.
Level 2 | Green | Medium Stretch
Level 3 | Blue | Minimum Stretch
The super-soft silicone feels great on skin, while the unique non-slip design keeps the ring in place throughout playtime. The level of stretch is less about the size of the penis and more about the level of intensity desired.
Easy to put on, and stretchy enough to be put on at any time – with or without an erection.
BEST STIMULANT: Sliquid Ride Bodyworx Rise
Sliquid Ride Bodyworx Rise Stimulating Gel is a sexual stimulant that enhances the sensitivity of your penis. Rise Stimulating Gel gently promotes blood flow to the surface with peppermint oil and menthol, known to be natural vasodilators. This special formula is free of L-arginine, a common irritant found in other stimulation gels, and instead uses plant-based and organic botanicals that help soothe and excite delicate skin.
Please keep in mind that every man is different. What works for one person might not work for you.
BEST PROSTATE MASSAGER: Aneros Helix Syn Trident
An excellent prostate massager for beginners, the Aneros Helix Syn Trident Prostate Massager has a thick layer of the finest silicone over a rigid frame for comfort and maximum pleasure. A tapered tip allows for easier insertion.
The Aneros Helix Syn Trident also features a narrowed neck for increased mobility. Also, the Aneros Helix Syn Trident features a perineum tab that stimulates the perineum during the prostate massage as well.
BEST VIBRATING PROSTATE MASSAGER: We-Vibe Vector
Vector
has two motors work together to stimulate both the prostate and the perineum with rumbling vibrations and gentle pressure. Designed in collaboration with leading prostate experts to be the ultimate prostate massager— every aspect of Vector
was designed for the human body and your total comfort, safety, and pleasure.
Customized to fit your body, Vector has an adjustable head and flexible base that target both the prostate and perineum in comfort.
Lastly, change the intensity and vibration modes with the easy-to-use wireless remote or free We-Connect app. Use We-Connect to control Vector's two motors independently, play and share control of Vector from anywhere, create custom vibes and play together with other We-Vibe products.
BEST VIBRATING BUTT PLUG: PLEX with FLEX
PleX with Flex is a customizable and remote controlled vibrating butt plug with a unique flexible base that uses Hot Octopuss' patented Treble and Bass Technology.
Unlike conventional butt plugs that are rigid, PleX with Flex is designed to fit your body with extra comfort. Offering the ultimate comfort and targeted prostate stimulation, PleX features a flexible base that bends up to 90 degrees.
Ergonomically designed for comfort and vibration transfer, PleX with Flex is perfectly sized for all levels of experience. PleX
features a smooth bulb shape that is tapered to deliver orgasmic vibrations to your booty as well as pinpoint prostate stimulation for those looking for incredible prostate play.
The Treble motor at the tip emits powerful high-frequency waves, while the Bass motor in the body delivers deep, rumbly vibrations. Adjust the Treble and Bass to find your perfect customized frequency.
THE BASICS . . .
---
What Is Erectile Dysfunction?
Erectile dysfunction (ED), also known as impotence, is when someone with a penis regularly struggles to get and keep an erection that's firm enough for intercourse. It's a common male sexual dysfunction.
Ongoing ED can cause stress, affect your self-confidence, and lead to relationship problems. Plus, it can signal an underlying health condition that needs treatment. In short: ED isn't only in your penis. It's not necessarily all in your head either.
ED is more common among older people with penises but it's neither a natural part of aging nor relegated only to older people with penises. About 15% of 20-39 year olds with penises report struggling with their erection at least occasionally.
What Causes Erectile Dysfunction?
Sexual arousal, including getting an erection, is a complex process involving your brain, hormones, emotions, nerves, muscles, & blood vessels. Therefore, erectile dysfunction can result from a problem with any of these parts of your body. Stress and/or mental health concerns also can cause or worsen it. Often, it's a combination of physical and psychological issues.
Physical causes of erectile dysfunction include:
Heart disease
Clogged blood vessels (atherosclerosis)
High cholesterol
High blood pressure
Diabetes
Obesity
Metabolic syndrome — a condition involving increased blood pressure, high insulin
levels, body fat around the waist and high cholesterol
Parkinson's disease
Multiple sclerosis
Certain prescription medications
Tobacco use
Peyronie's disease — development of scar tissue inside the penis
Alcoholism and other forms of substance abuse
Sleep disorders
Treatments for prostate cancer or enlarged prostate
Surgeries or injuries that affect the pelvic area or spinal cord
Psychological causes of erectile dysfunction include anything that interferes with sexual excitement, including:
Depression, anxiety or other mental health conditions
Stress
Relationship problems due to stress, poor communication or other concerns
Risk Factors:
In addition to these causes, there are various risk factors that can increase your likelihood of developing ED. These include:
Tobacco use
Being overweight
Certain medical treatments such as prostate surgery or radiation treatment for cancer
Injuries, particularly spinal ones
Medications including antidepressants, antihistamines, and those used to treat high blood pressure, pain, or
prostate conditions.
Drug and alcohol use
You might think aging is the biggest risk factor for ED. However, erectile difficulties are not a natural part of aging. What is common is for your erections to take longer and not be as firm as you get older, requiring more direct touch to your or your partner's penis.
What Are The Symptoms Of Erectile Dysfunction?
Symptoms of ED may include persistent:
Trouble getting an erection
Trouble keeping an erection
Remember: it's perfectly normal to experience these symptoms from time to time. It's only an issue when they're ongoing.
You also may experience other sexual dysfunction including:
Lower sexual desire
Trouble having an orgasm
Ejaculation problems, such as lack of ejaculation; small volume of ejaculation; or pain with ejaculation
What Should I Do If I Think I Have Erectile Dysfunction?
Because there are so many potential causes of ED, it's important to check in with a healthcare provider you trust to get a better idea of what's causing it. This provider can advise you on your next best steps, whether that's medication, treatment for an underlying health condition, sex therapy, or some combination of the above.
Your healthcare provider will do a physical exam and take your medical history. Often this is all they need to diagnose ED and recommend treatment. If you have other health conditions or if you or your health care provider is worried about an underlying condition, you may need further tests or an appointment with a specialist like a urologist.
Additional tests may include:
Nerve testing to check the nerves that go to your penis for sensation
Blood tests to test for underlying heart disease, diabetes, low testosterone, or other conditions
Urine tests
Ultrasound to see how the blood flows to your penis
Psychological exam
What Treatments Can Help With My Erectile Dysfunction?
First, you will treat any underlying physical or mental health conditions.
Then, depending on the cause and severity of your ED, you will have a variety of treatment options to choose from. These
include:
Oral medicines
Penis injections
Urethral suppositories
Testosterone replacement
Penis pumps
Penis implants
Exercise
Therapy
Choose the treatment that makes the most sense for you, your partner, and your sex life.
How Can I Enjoy Sex With Erectile Dysfunction?
Despite what you've likely been taught, sex is so much more than penis-in-vagina (or mouth or anus). Sex includes all of the things that bring you sensual pleasure. You don't need an erect penis in order to have amazing sex!
You can enjoy all sorts of sex without an erect penis including hand job, oral sex, and anal play. Plus there are lots of premium sex toys and products to help you have better sex if you suffer from ED.
The most popular sex toys for men if you experience erectile dysfunction are:
Male vibrators which don't require an erect penis
Prostate massagers and vibrators
Why Use A Prostate Massager With Erectile Dysfunction?
You can have an AMAZING orgasm with a prostate massage!
The prostate gland is considered to be the male G-Spot, also known as the P-Spot. Many men experience intense, long-lasting, and multiple orgasms from a prostate massage. These orgasms are even stronger than a penile orgasm.
A prostate massage does not hurt, so long as you are doing it the right way. And, you are not a homosexual if you massage your prostate. Both straight and gay men enjoy prostate massages and use a prostate massager because of the sexual pleasure that they get from it. What makes you gay or a homosexual is the partner you choose to do sexual play with — NOT the actual sexual play!
When the prostate is stimulated, it can lead to enhanced pleasure and amazing and powerful orgasms. The prostate can be stimulated externally, but very minimally. To massage it externally, use your fingers (or a sex toy) to touch, rub, stroke, or press the perineum (or taint…the area between the testicles and the butt).
Externally is a good place to start if you've never explored prostate stimulation before, if you aren't ready for anal play, OR as a warmup before internal play and using a prostate massager. Of course, the easiest and best way to massage your prostate is with a prostate massager and stimulator.
Most prostate massagers have a large, round head that curves down and rubs against the prostate, creating maximum arousal. Some prostate massagers and stimulators also feature external stimulation on the perineum, which gives you an even more pleasurable experience.
SEX EDUCATOR TIP:
Unlike the vagina, the anus does not produce natural lubrication. Therefore, you should use LOTS of lubricant!!
It's very important to clean your luxury sex toys before and after each use. Regular soap and water can leave a residue. Luxury sex toys should be washed with sex toy cleaner.

Final Thoughts
Erectile dysfunction is really only a problem if you think it is! While you sort out treatment, work on exploring what else brings you pleasure. Introduce new high-quality sex toys, try sensation play, explore BDSM, master giving sensual massage, or try anything else that's been on your sexual bucket list.