Not all vibrators and sex toys are created equal.
There are high-quality vibrators and cheap vibrators. There are vibrators that are better for beginners and first-time users and vibrators that are better for advanced users.
If you are a first time user, CONGRATULATIONS on taking the right steps to making sure you receive the pleasure you deserve.
There are a lot of different vibrators and sex toys out there, and for a beginner, it can be overwhelming and confusing. You want to try a vibrator but you have lots of questions.
For someone who has never tried a vibrator before, where do you start?
THE Top 12 BEST VIBRATORS FOR BEGINNERS IN 2023
---
Best External Luxury Vibrators For Beginners
If you have never used a vibrator and are a beginner, then you should start with an external luxury vibrator. When looking for a first vibrator, you should find one that has different speeds and vibration patterns. It should also be comfortable to hold in your hand.
BEST BULLET VIBE: Femme Funn Ultra Bullet
The Femme Funn Ultra Bullet Vibrator is one of the best vibrators for beginners because it is easy and convenient to use.
This powerful luxury mini bullet vibrator is made of 100% silicone, inside and out. It has one button to push with 20 vibration modes. The Femme Funn is small, lightweight, and 100% waterproof. Another popular Femme Fun product includes the Femme Fun Booster Bullet Vibrator.
BEST FINGER VIBE: Fin by Dame
Fin Finger Vibrator is a discreet and versatile finger vibrator and sex toy for beginners that can be used anywhere for external stimulation. This wearable luxury vibrator is worn between the fingers with or without a detachable tether.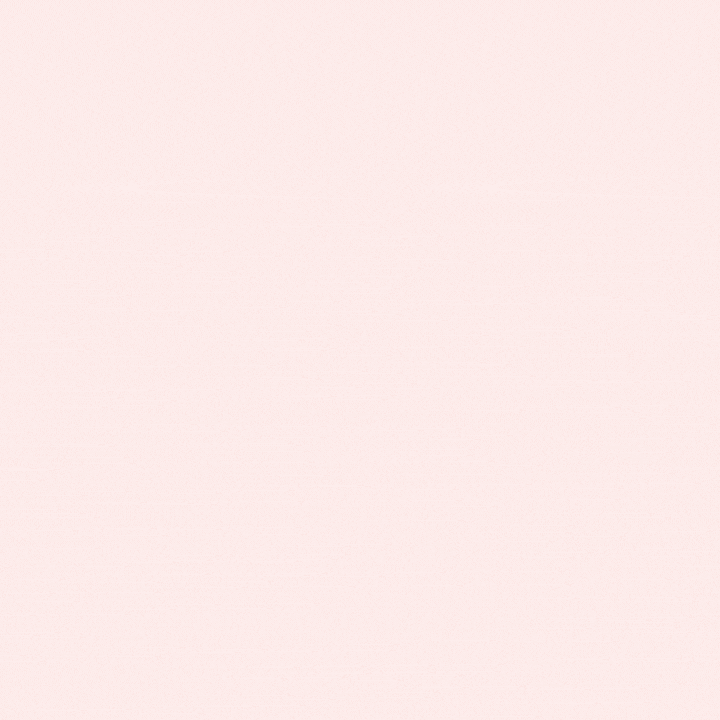 Fin's vibrations feel different depending on which side of the toy you use:
One side offers pinpoint stimulation, which is great for clitoral stimulation.
The other side is soft and squishy.
Vibrations can even travel through the fingers by flipping Fin to the back side of the hand or by sliding it up to the base of the fingers.
Other popular clit vibrators include the Lovense Hands-Free Vibrator and the Lovense Ferri Panty Vibrator.
BEST VIBE THAT FITS IN THE PALM OF YOUR HAND: We-Vibe Touch X
Small, sophisticated, and discreet, the We-Vibe Touch X is a powerful luxury clitoral vibrator that makes a great sex toy for beginners. This super soft and flexible external vibrator delivers deep, satisfying rumbly vibrations with the powerful Tango X motor.
BEST WAND MASSAGER: Magic Wand Plus
Deep and powerful vibrations are the hallmark of the Magic Wand Plus, the updated version of the best selling sex toy, the Magic Wand Original, for over 30 years.
Use your Magic Wand Plus by applying its firm massaging, vibrating head onto your clitoris and labia. Start on the low setting and then progress to the higher setting, if needed.
The Magic Wand Plus is an excellent vibrator for beginners because it:
Has a classic corded design with removal cord for storage
Has a silicone head
Has an immediate off and on button
Has variable speeds with 4 levels of intensity
The Magic Wand is also available as a rechargeable wand massager and vibrator. The Magic Wand Plus a rechargeable massager, try the Magic Wand Rechargeable. Another vibrator that provides clitoral stimulation includes the Vibepad Ride On Vibrator.
BEST SUCTION VIBRATOR: Womanizer Starlet 3.0
The Womanizer Starlet 3.0 is an entry level luxury suction vibrator for beginners. It features the Pleasure Air Technology/suction that often creates fast and often multiple orgasms — without over-stimulation.
PleasureAir gently sucks the clitoris into the soft silicone tip and surrounds the clitoris with gentle and pulsating vibration. The combination of suction and vibration leads to stimulation but not over-stimulation or needing to stop.
There are many different Womanizers to choose from depending on your budget and the features you want.
SHOP ALL WOMANIZER SUCTION TOYS
BEST WARMING VIBRATOR: Drift by Lora DiCarlo
Drift is a warming bullet vibrator and luxury sex toy for women. Featuring an angled curve to provide control and stability while held in your hand, Drift's contoured tip features a raised stimulation point, delivering enhanced tissue stimulation.
Drift's warming feature creates a lush experience, just above body temp, for a realistic, relaxing touch. The temperature of 104°F/ 40°C feels cozy and targets that heat on your G-spot, clitoris, and vulva for maximum stimulation. Drift delivers even, consistent warmth for enhanced circulation, arousal, and relaxation.
The benefits of warmth can help stimulate your blood flow, relax your external muscles during use, and enhance your overall pleasure for a more enhanced sensory experience from start to finish.
Drift's ergonomic design curves to your body, pleasuring both outside and in. Its external stimulation point was designed to deliver deeper, more precise stimulation to your vulva, encouraging G-spot and clitoral exploration.
Rumbly vibrations offer deep internal and external pleasure with seven intensity settings and three vibration patterns.
Best G-spot Sex Toys For Beginners
BEST SPLASH-PROOF VIBE: OhMiBod Lovelife Cuddle
Ohmibod's version of the classic G-spot vibrator, the Cuddle, is powerful and quiet with a great curve and little bump that is perfect for G-spot stimulation and an excellent G-spot vibrator for beginners. With 7 vibration patterns and 6 speeds, there are lots of options for beginners.
Cuddle can also be used externally to stimulate the clitoris and vulva if you want a larger vibrator that is easier to hold.
Cuddle is also available in a smaller, mini version.
BEST RECHARGEABLE VIBE: LELO Gigi 2
LELO Gigi 2 Vibrator is an elegant G-spot luxury vibrator with a flattened tip that is perfect for pleasuring your G-spot every time. With super soft silicone, Gigi is powerful 100% waterproof.
Gigi can also be used externally to stimulate the clitoris and vulva if you want a larger beginner vibrator that is easier to hold. Other popular Lelo products include the Lelo Inez Vibrator and Lelo Mona Vibrator.
BEST DUAL MOTOR: Hot Octopuss Kurve
Kurve by Hot Octopuss is a luxury G-spot vibrator that offers customizable vibration.
Featuring patented dual-motor Treble and Bass technology™, Kurve offers the ultimate in vibration customization. The Treble motor at the tip emits powerful high-frequency waves and targeted vibrations. Meanwhile, the Bass motor in the body delivers deep, rumbly vibrations. With these two different vibration frequencies, adjust the Treble and Bass to find your perfect frequency.
Ideal for G-spot stimulation, Kurve has a soft gel tip that provides a broad surface area and ergonomic contours. Kurve's precise shape is curved to target your G-spot stimulation, and its tip ensures that you will get the right kind of pressure just where you want it.
Best Rabbit Sex Toys For Beginners
BEST RABBIT: We-Vibe Nova 2
Nova 2 is We-Vibe's luxury rabbit vibrator that simultaneously stimulates the G-spot and clitoris with powerful rumbly vibrations and two motors.
Unlike other rabbit vibrators, Nova's external arm flexes when you thrust the toy inside of you. The benefit of this unique design allows this sex toy for beginners to never lose contact with the clitoris — so that you are always stimulating the clitoris.
Nova is an excellent vibrator for beginners who want to experience a blended orgasm.
Nova is compatible with the free We-Connect app (available on itunes and Google Play). The app gives you more features when you pair the toy with your smartphone.
Best Couples Vibrator and Sex Toy For Beginners
BEST COUPLES VIBRATOR: We-Vibe Unite 2.0
We-Vibe Unite 2.0 couples vibrator and sex toy for beginners is the entry level version of a dual stimulation vibrator (stimulating the clitoris and the G-spot.) Although Unite is meant for couples play, it can also be used as a dual stimulation vibrator.
When worn inside the vagina during sex, this remote-controlled vibrator allows both partners to experience pleasure at the same time. Another well know product as a couples vibrator is the Eva 2 By Dame Couples Vibrator, We-Vibe Chorus and the Together Couples Vibrator.
Best Anal Toy For Beginners
BEST BUTT PLUG: b-Vibe Novice Vibrating Butt Plug
If you have never tried a butt plug or have tried a butt plug (or several fingers) and are now ready to add vibration, the b-Vibe Novice is the perfect vibrating butt plug and anal vibrator for beginners.
(If you have never used a butt plug before, we recommend using the Novice without vibration and when you are ready, add the vibration.)
This luxury anal vibrator is small and easy to insert for beginners. The Novice Plug is about the size of a finger and features a slightly tapered design, which makes it ideal for anal play beginners. With 6 different vibration levels and 15 vibration patterns, anal play first-timers have many different options in which to explore.
The b-Vibe Novice can be used with or without the included wireless remote control — which works from up to 30 feet away.
---
The Basics . . .
---
Why Use Vibrators?
Vibrators are designed to stimulate your most pleasurable areas. This includes the clitoris, vulva, and G-spot. Of course, you might also want to feel different sensations on your clitoris, vulva, or G-spot with the help of something other than a finger, tongue, or penis.
Vibrators also let you try things you might not normally do – for example, anal play.
Of course, vibrators and sex toys are also called toys for a reason – they add pleasure, fun, and playfulness to your sex life and relationship. They let you explore what feels good, add variety to your sexual play, and experiment with new types of sensation.
Vibrators and sex toys help you figure out what feels good and brings you to orgasm, all good things to know for yourself and to share with a partner.
Vibrators are just another way to experience pleasure.
What Happens If You Don't Like A Vibrator?
Give it at least 3-4 tries before you judge the vibrator. Whenever you try something new, the first couple of times you are focused more on the newness and sometimes awkwardness of the situation. Your body isn't used to the sensation and your mind might wander a bit. Also, depending on where you are in your menstrual cycle (or even menopause), your body can react differently to vibrators. Your body has different needs during those times, which can affect how well vibrators can work.
It's also important to remember that everyone is different and has a different body. What works for one, may not work for you. So, there is no one "best" vibrator out there – there's only the best toy for YOU!
Why Do You Want A High-Quality Luxury Vibrator and Sex Toy?
Luxury vibrators are higher quality products.
Would you rather drive a Maserati or a Ford? If price were no object, the answer is simple: you would want to drive a Maserati. Why? It's faster, made with better materials, more exclusive, etc.
The same is true with high-quality luxury vibrators. They are:
made of body-safe materials (rather than toxic chemicals that are harmful to your body)
quieter
more powerful
innovative
rechargeable
waterproof
built to last a long time (or will be replaced if they don't!)
Luxury vibrator manufacturers maintain rigorous standards for their products, spend a lot of time and money on research and development, and stand by their products with at least one-year warranties.
Luxury, quality, and safety come at a price! Remember: you get what you pay for when it comes to vibrators.
High-end sex toys and vibrators are made with body-safe materials. The best materials are non-porous and non-toxic. Medical-grade silicone is often used, which is excellent at transferring vibrations and comes in many different textures and finishes. Other premium materials include stainless steel, borosilicate glass, Elastomed, and ABS plastic.
Choosing a luxury vibrator and sex toy can be difficult, especially if you are shopping online. There are lots of sex toys out there. So, how do you know which is the right toy for you, especially if you are a beginner to vibrators and sex toys?
Not all vibrators are created equal, especially if you're just starting out and looking for sex toys for beginners. You should look for unique features to help you have a good first few experiences.
The Best Luxury Vibrators For Beginners
The best luxury vibrators for beginners:
Are easy to use
Are discreet with a simple shape
Are easy to hold
Do not have too many buttons
Are powerful but not too powerful
Are FUN!
Luxury Vibrator and Sex Toy Categories
External Vibrators
External vibrators stimulate the vulva and clitoris. Some luxury vibrators offer pinpoint stimulation of the clitoris while others offer broad stimulation of the entire vulva.
How does the clitoris work?
The clitoris and penis started out in the embryo as the same genital tissue. Somewhere between 8 to 12 weeks after conception, the Y chromosome determines that this organ will be a penis. The clitoris develops from the same tissues that become the glands and upper shaft of the penis. This shared embryonic origin makes these two organs different versions of the same structure. The clitoris has approximately 8,000 sensory nerve endings and affects over 50,000 nerves all over the body when stimulated. The clitoris resembles a wishbone, but you can only see the tip (the clitoral head) or the hood (the foreskin). There are two clitoral "legs" inside the body that goes along your labia and can be massaged or stimulated during penetration and extend down the vaginal wall.
How does the clitoris help women orgasm?
With so many nerve endings, the clitoris is the only part of the body that is designed solely for pleasure and has no other purpose. Although women might get older, the clitoris never ages. Once it matures, it's ready to get to work and seek pleasure whenever she is ready.
What kind of signals does the clitoris send to the brain?
The clitoris is the gateway to pleasure for many people with vulvas. When stimulated, the clitoris sends pleasure signals to the brain.
People tend to misunderstand the following:
Similar to how every woman's body is different, so is the shape, color, and size of every woman's clitoris. Some are small, some are big, some are hidden, while some aren't shy. While aroused, some increase in size, while others remain under the hood. Some love a lot of pressure, while others prefer a soft touch.
As a woman gets older and thanks to her hormones, her body changes. During puberty, the clitoris starts to grow. By the time she's in her 30's, the clitoris will be about 4 times bigger than it was at puberty. After menopause, the clitoris will be about 7 times larger than it was at birth.
Approximately 70% of women need some sort of clitoral stimulation to orgasm
The clitoris gets erect. Although you might not be able to see an erect clitoris, it fills up with blood during arousal. This blood is trapped in the clitoris until it is released with an orgasm.
Internal Vibrators
Internal vibrators stimulate G-spot and the area around the G-spot. These vibrators should be curved to properly stimulate the G-spot. Some stimulate the clitoris and vulva at the same time and these are often called rabbit vibrators (or dual stimulation vibrators).
What is the G-spot?
The G-spot, or Gräfenberg Spot/zone (named after the German gynecologist who first "discovered" it), is a bean/peanut shaped area (a system of glands & ducts) inside the vagina. When aroused, it grows to the size of a walnut, and it feels rougher than the rest of the vaginal wall because it is composed of erectile tissue. When you are aroused, it swells up when blood rushes to it. (It feels like the roof of your mouth.)
Just like anything else, everyone is different and not one body is built the same way because each of us has sensitive nerve endings in different places. Therefore, it is still unknown if ALL women have a G-spot, but some definitely feel powerful sensations when that area is touched, especially when also stimulating the clitoris.
Some medical professionals doubt whether the anatomical structure corresponds to an orgasm or whether the stimulation affects other sensitive areas of a woman. When the tissue is stimulated, the tissue lifts the vaginal wall either triggering sensations around the clitoris or sending its own set of sexual sensations.
Where is the G-spot?
It's an area of spongy erectile tissue that surrounds the urethra about 2-3 inches on your vaginal wall towards the belly button (towards the front of the vaginal wall close to the uretha). The G-spot is easiest to locate when a woman is sexually aroused because the tissue is swollen, making the area firmer than the rest of the surrounding vaginal wall. Many people find it easier to have someone else locate their G-spot.
Couples Vibrators
Couples vibrators and sex toys are used so that both partners can feel pleasure during penetration. They are often hands-free sex toys. Couples vibrators and sex toys stimulate the clitoris and sometimes both the clitoris and the G-spot at the same time during penetration.
Anal Vibrators
Anal vibrators stimulate the anus and help relax the anal sphincters to prepare for anal play. During orgasm, anal muscles contract along with the muscles of the vagina (or penis). (Plus, the internal clitoris extends as far as the anus.) So, anal vibrators intensify pleasure.
For beginners, it is wise to start with a small vibrating butt plug (and go slow!). All anal toys should have a flared base. When comfortable, you can work your way up.
SEX EDUCATOR TIP:
Whenever experiment with anal, you want to make sure you or your partner is relaxed, you start small and work your way up to longer, wider things. Don't forget to use A LOT of anal lubricant (when you think you've added enough, add a little more).
Here are our tips for safe and pleasurable anal play:
Communicate
Listen
Go S L O W!
Use Lube! It is very wise to be prepared with anal lubricant, which is thicker than regular lubricant. Anal lube stays on the skin longer providing a more comfortable feeling by reducing friction and sensation.
Anal play should not hurt. If it does, that means that you are not doing one of the suggestions above.
Do You Need to Use Lubricant?
YES!!!
Lubrication during sexual play is important. That is because lube makes sex BETTER and makes sex more comfortable. The act of sexual intercourse often creates friction. If there is not enough lubrication, small tears could occur in the vagina, which could increase the risk of urinary tract infections, STIs, and other types of infections.
Just as important, personal lubricant makes sex much more pleasurable. Every sensation is enhanced which will allow you to feel every movement at a heightened level.
For anal play, lubrication is a must. Unlike the vagina, the anus does not produce natural lubrication. Therefore, lube is necessary. Plus, lube makes anal play more comfortable. Anal lubricant, which is thicker than regular lubricant, stays on the skin longer and provides a more comfortable feeling by reducing friction and sensation.
If you are using sex toys, it's always smart to use personal lubricant. Toys tend to dry up as they are exposed to air, making for uncomfortable re-entry.
Most of the time, our bodies produce enough natural lubricant to be comfortable everyday. However, if you are having sex or using toys, you may need more than what nature provides, especially if you are experiencing hormonal changes, on medications or experiencing stress.
Using personal lubricant is not a sign of a broken body or a failed libido. Instead it's the most normal thing in the world.
We recommend water-based lubricant when using sex toys and silicone-based lube when using non-silicone sex toys or during sex or during sexual play in the shower/bath tub.
Silicone-Based Lube
How To Clean Your Luxury Vibrators
It's very important to clean your luxury vibrators before and after each use. Regular soap and water can leave a residue. For people with vulvas, regular soap can potentially change your pH, which can make you dry. Luxury vibrators should be washed with sex toy cleaner.
---