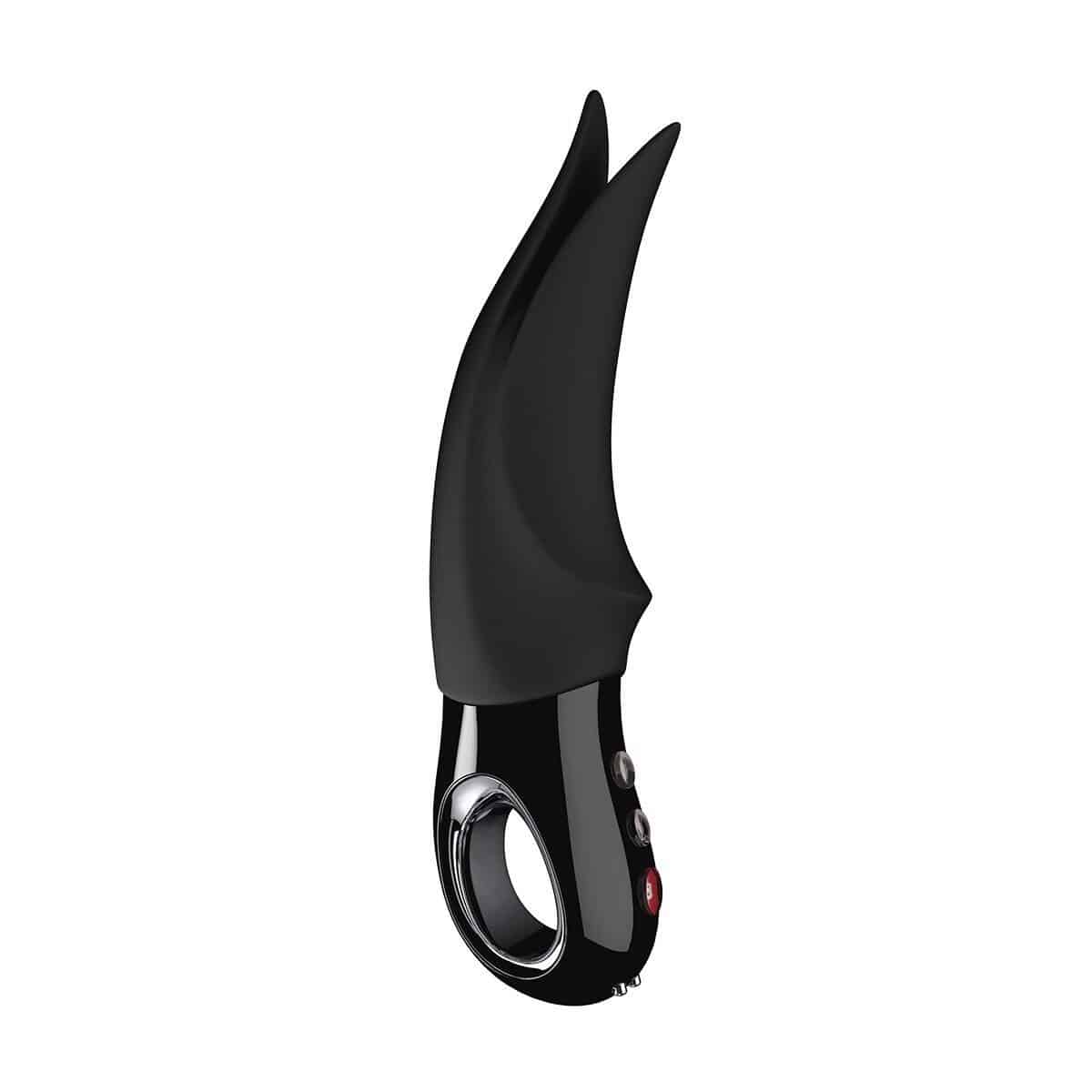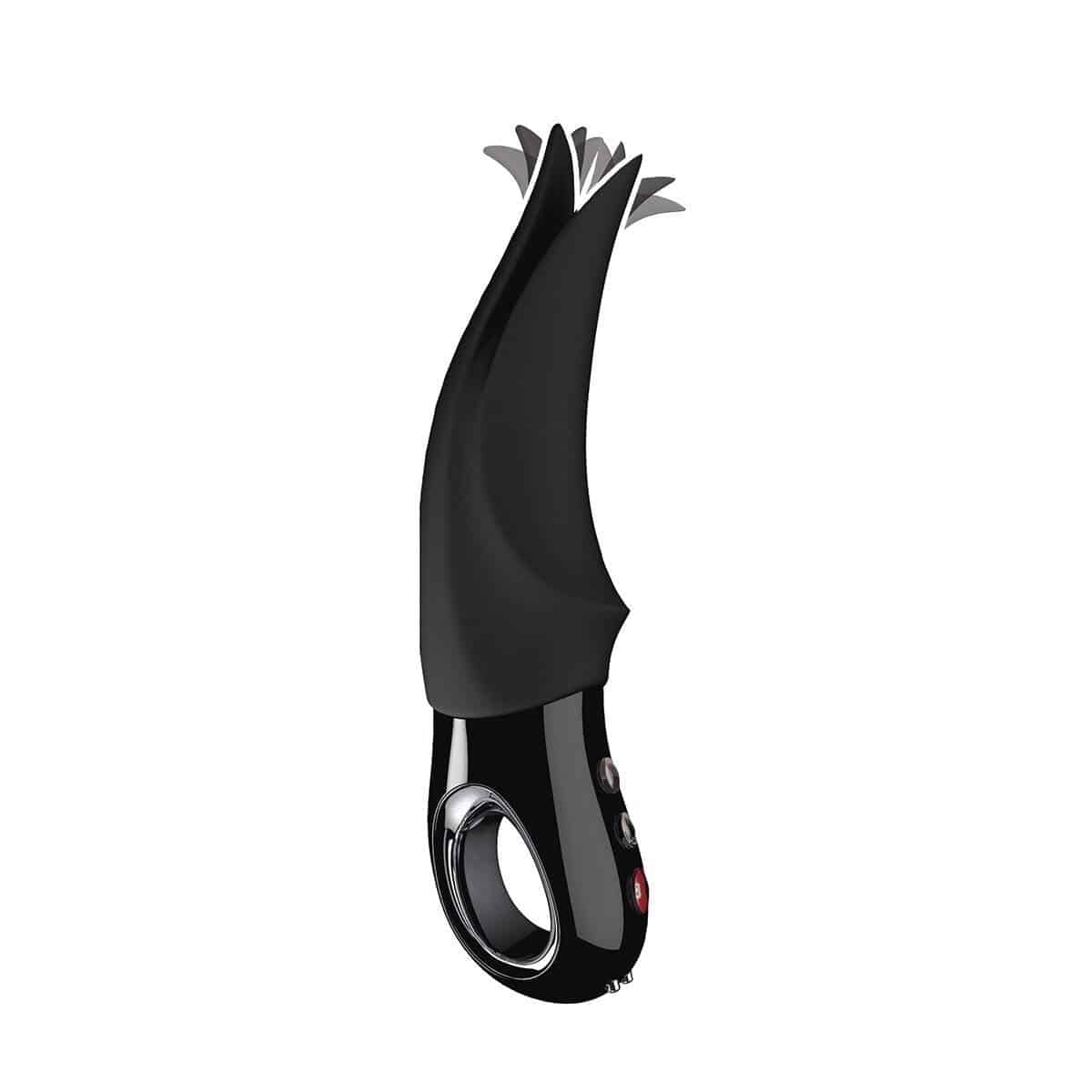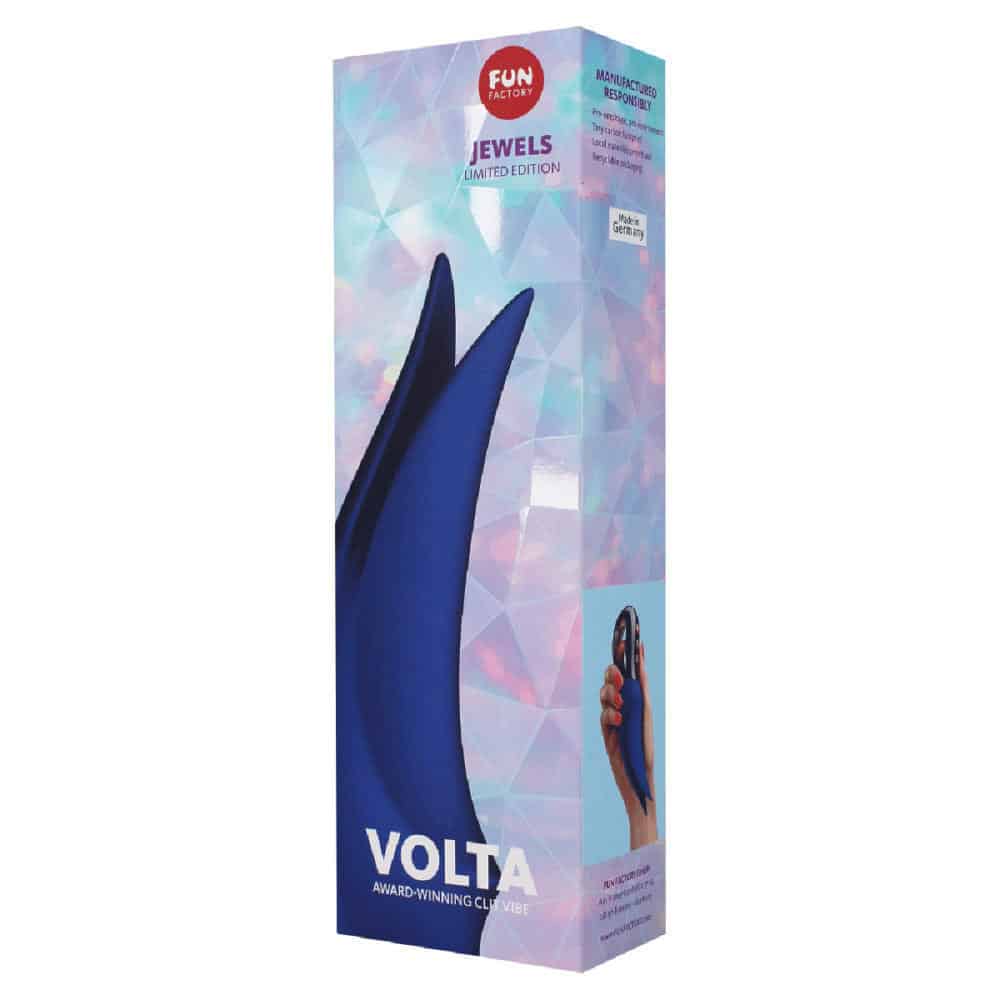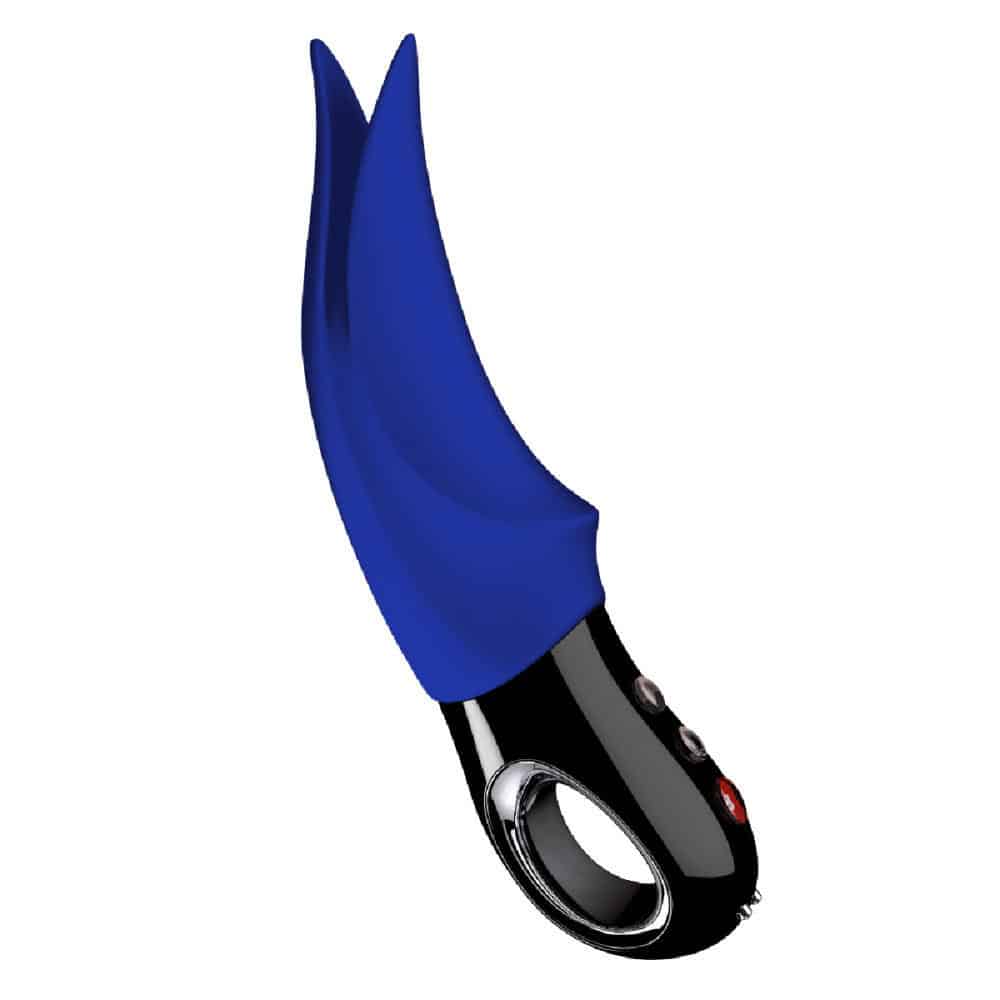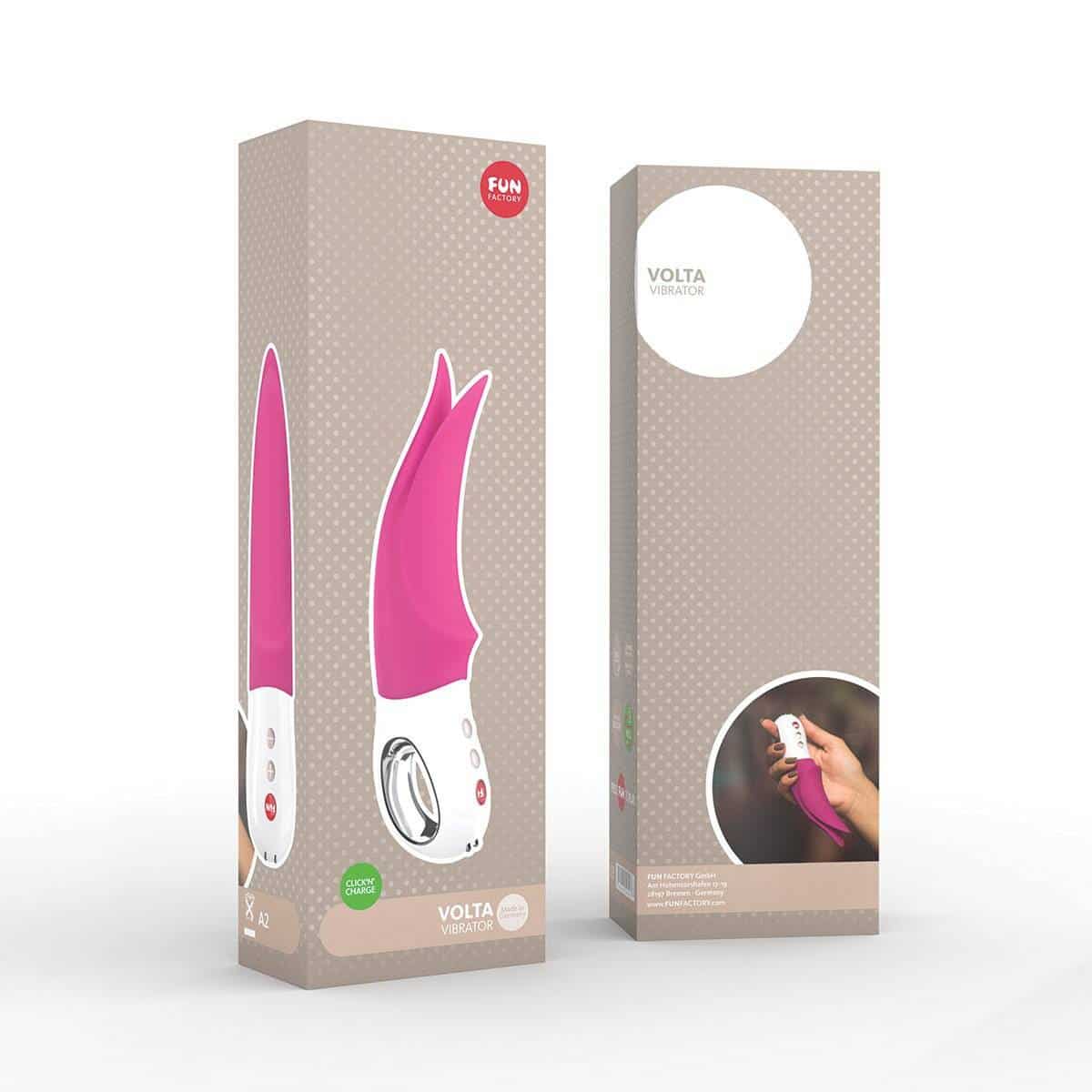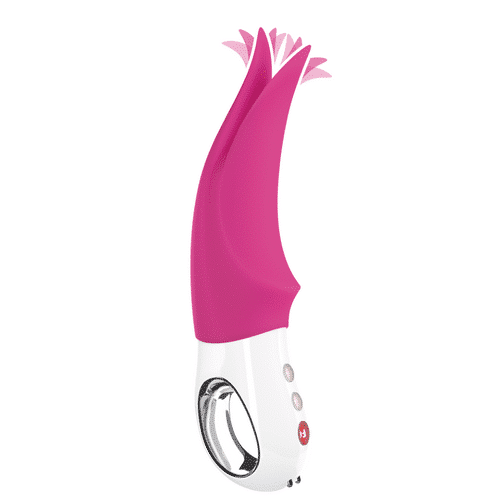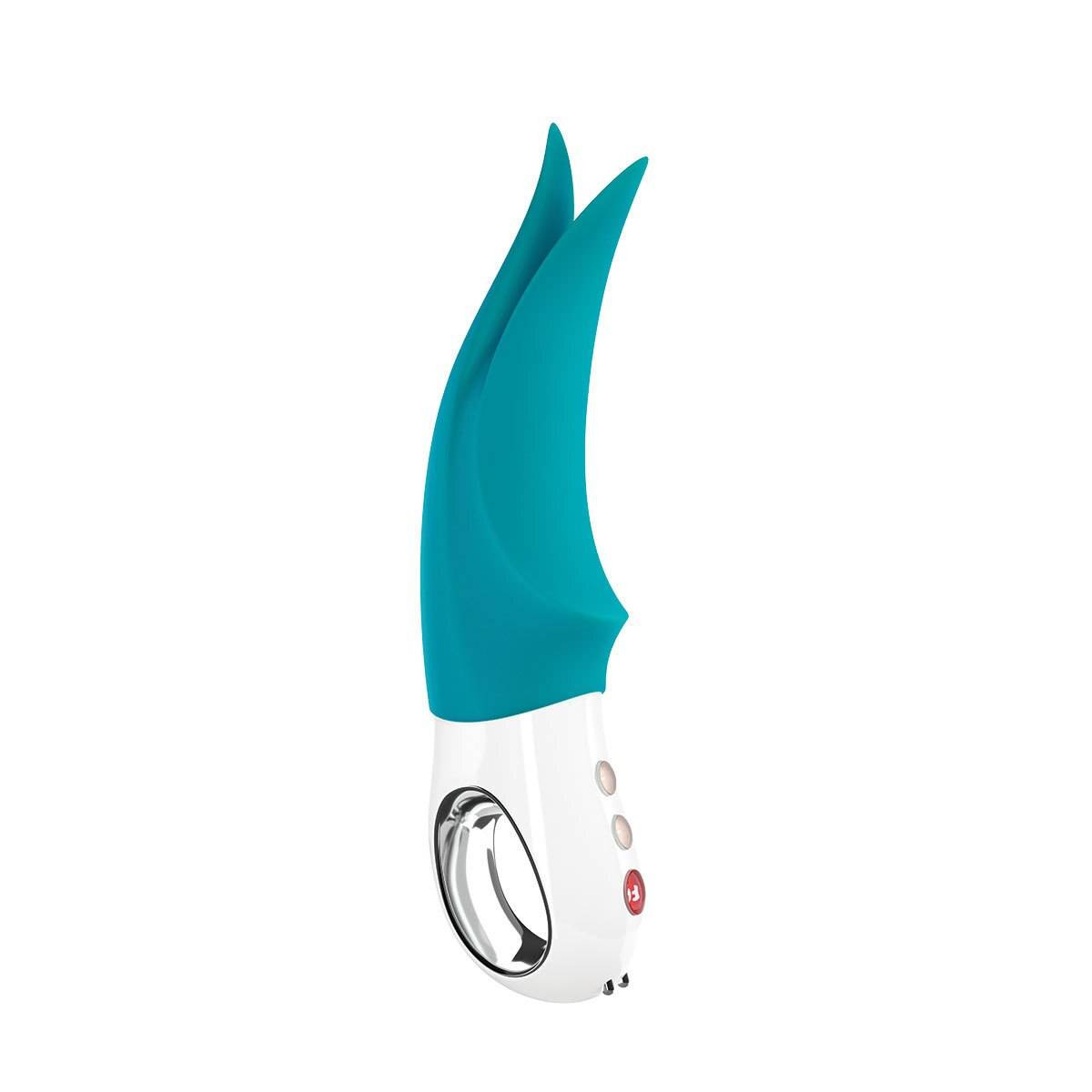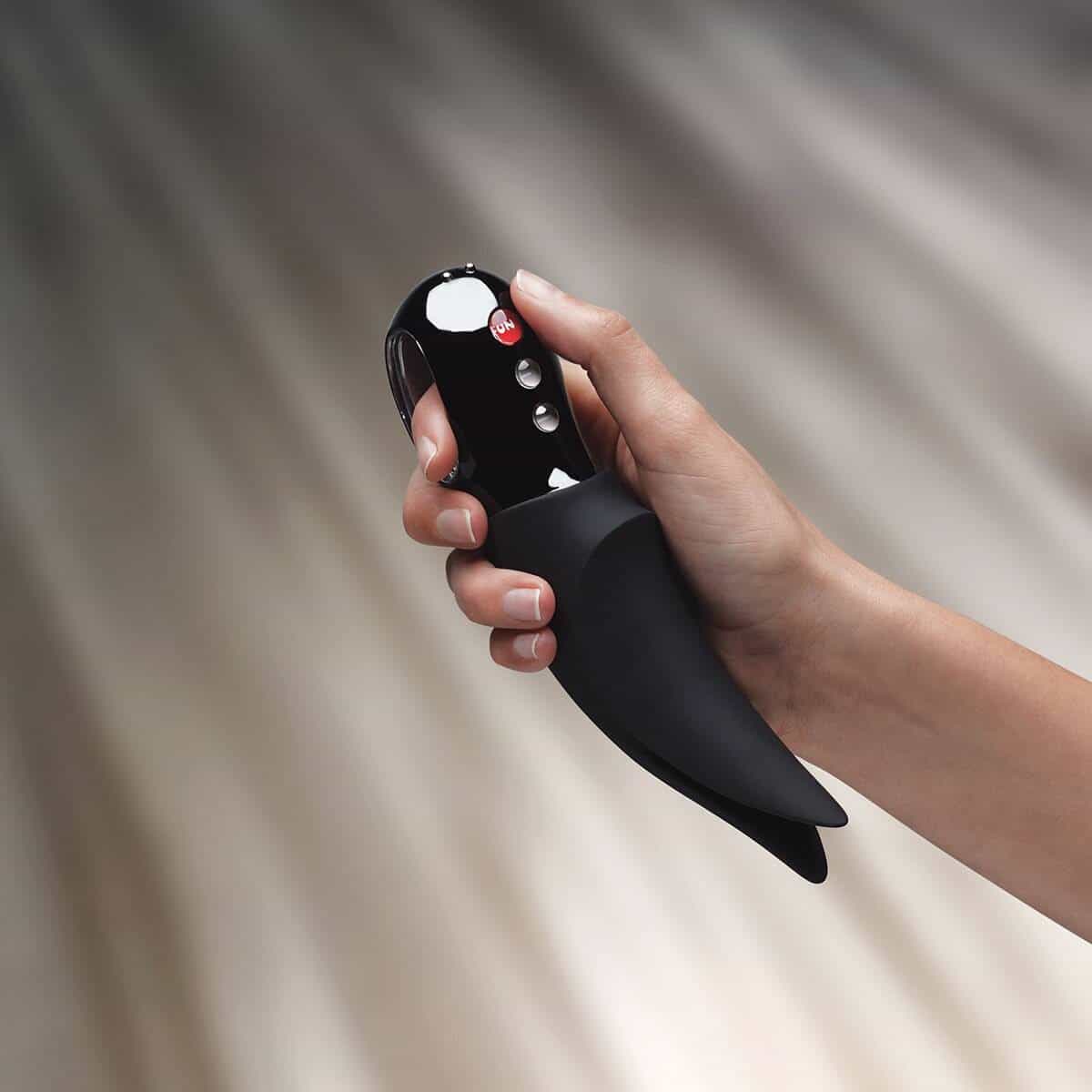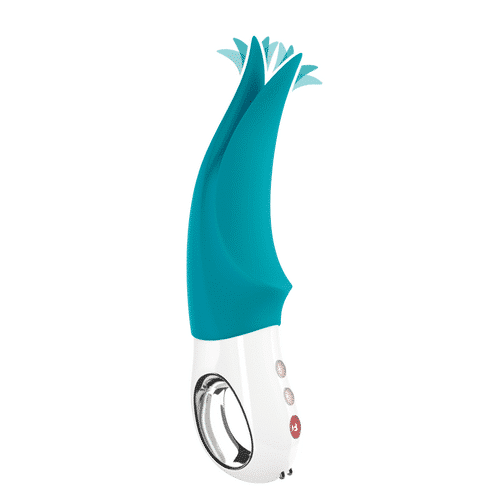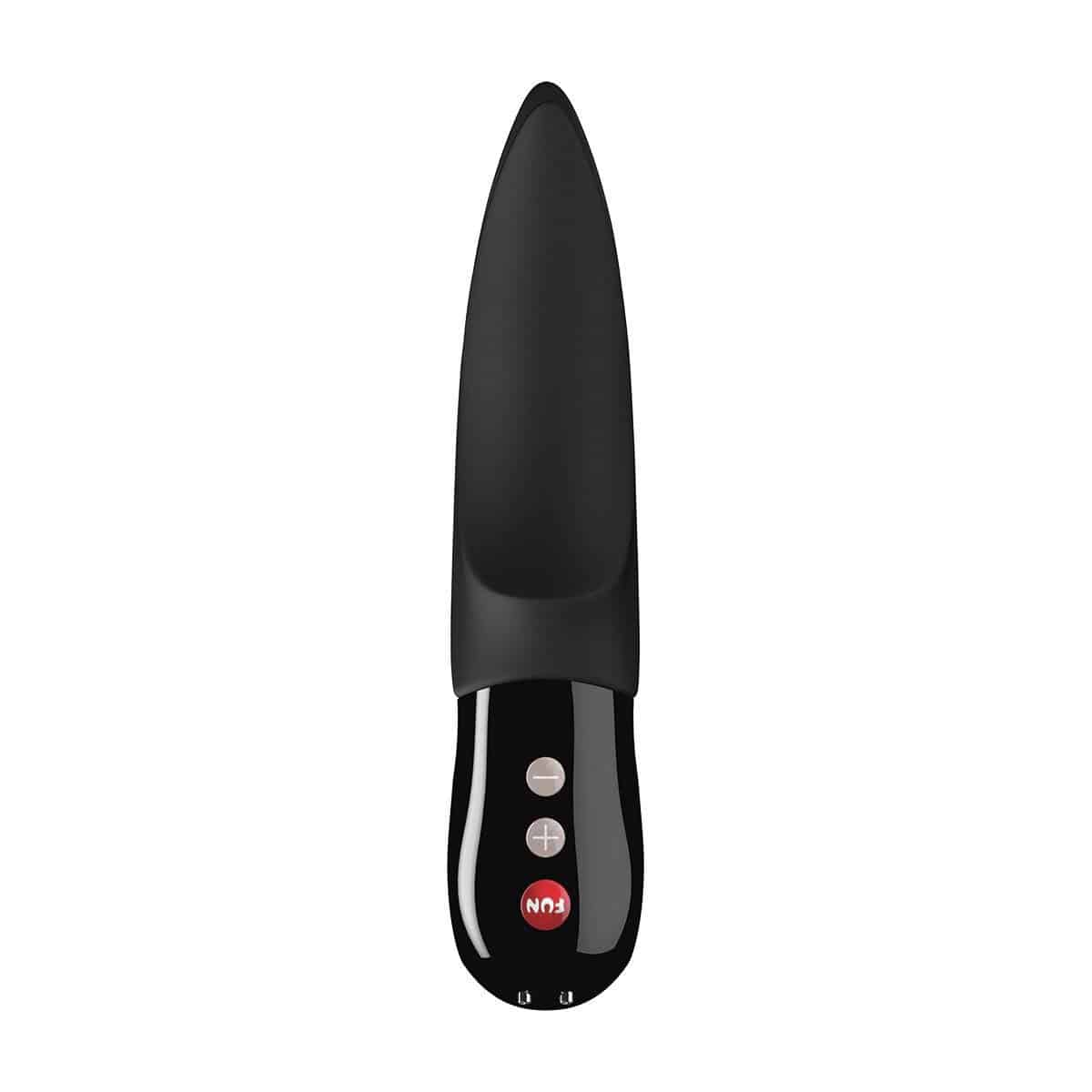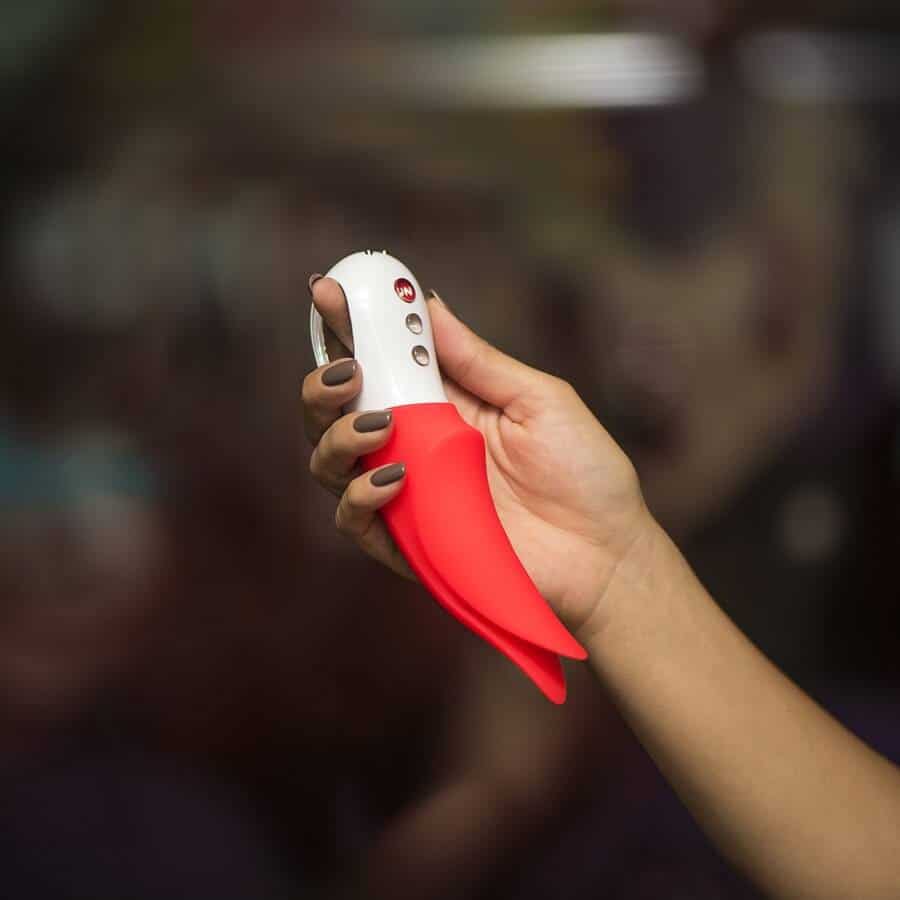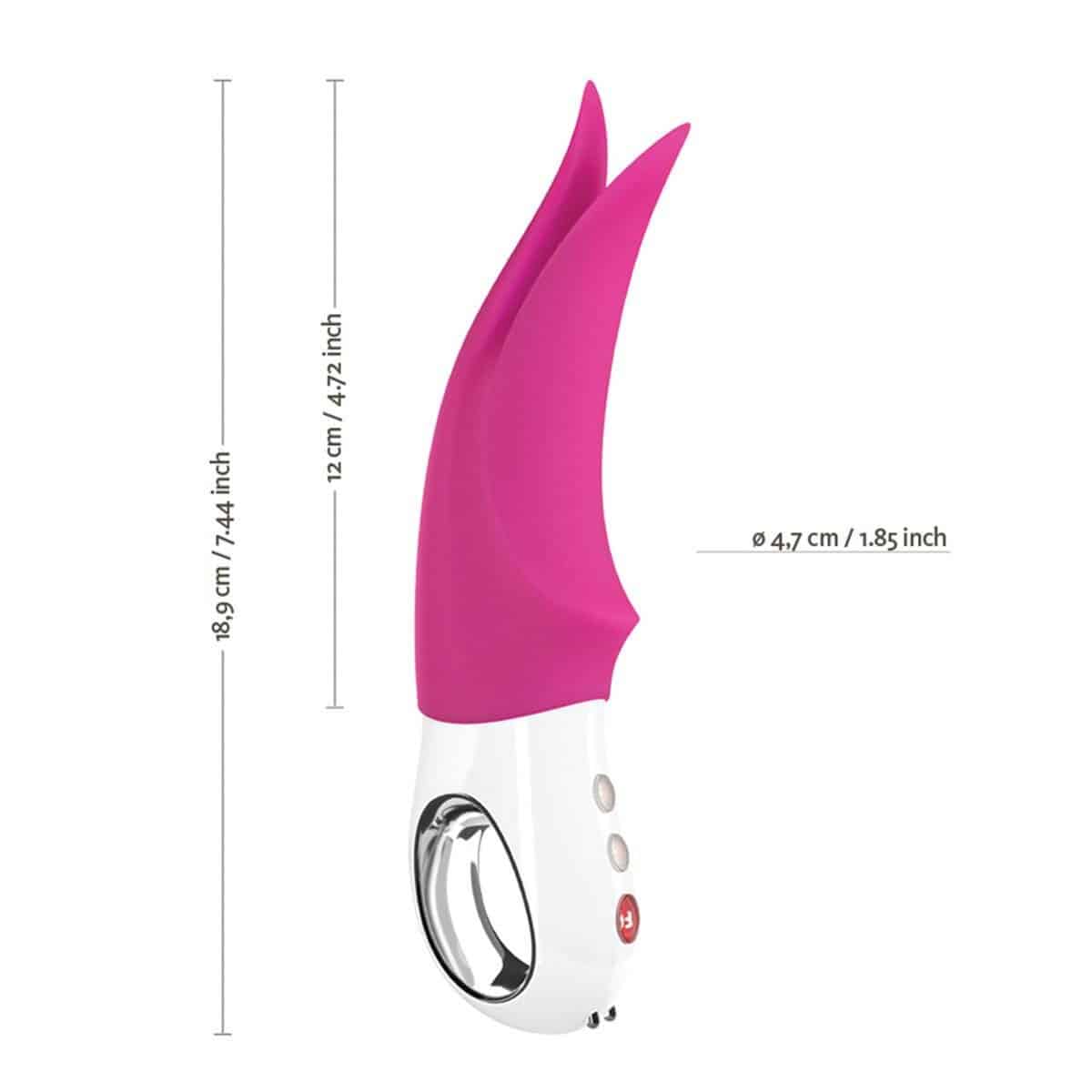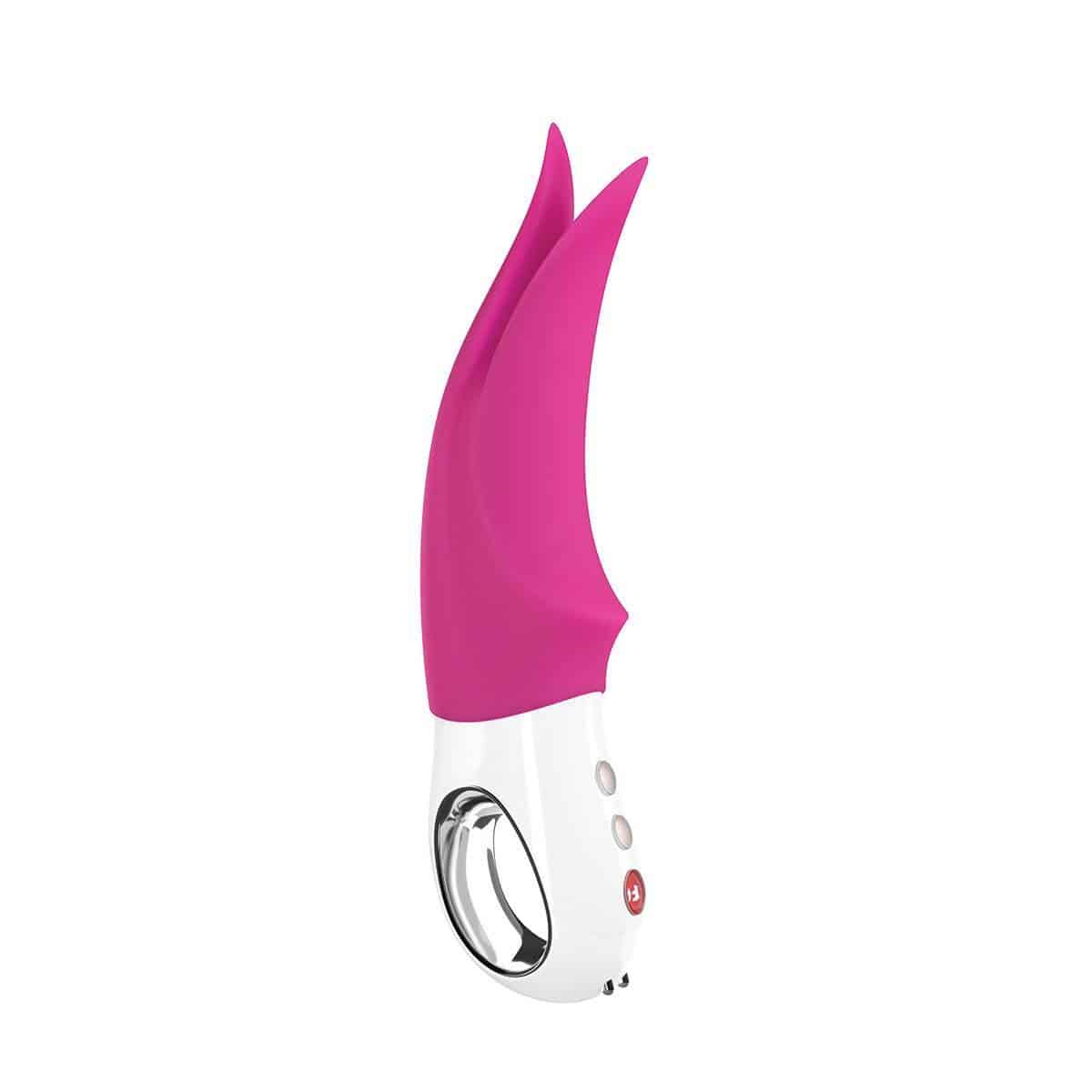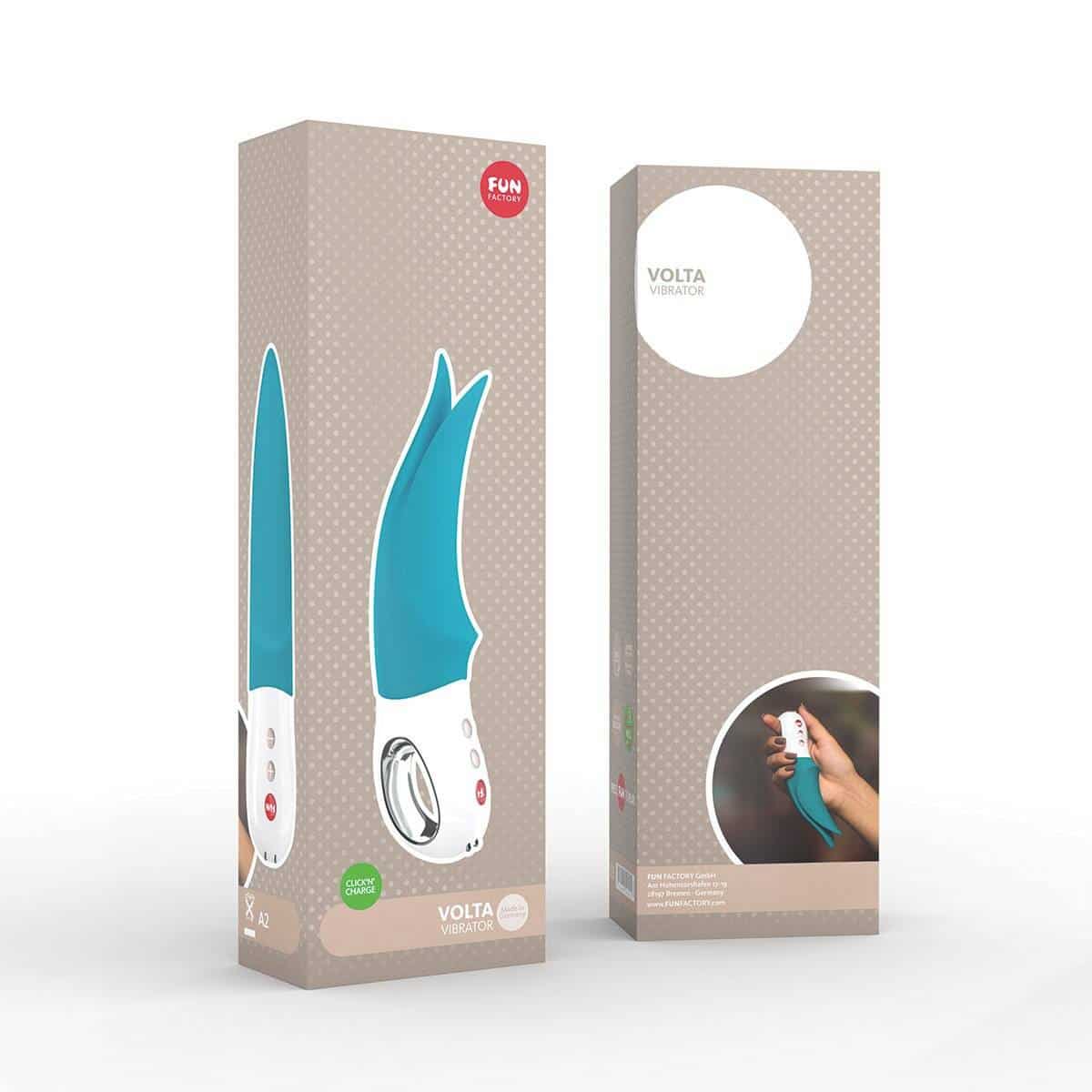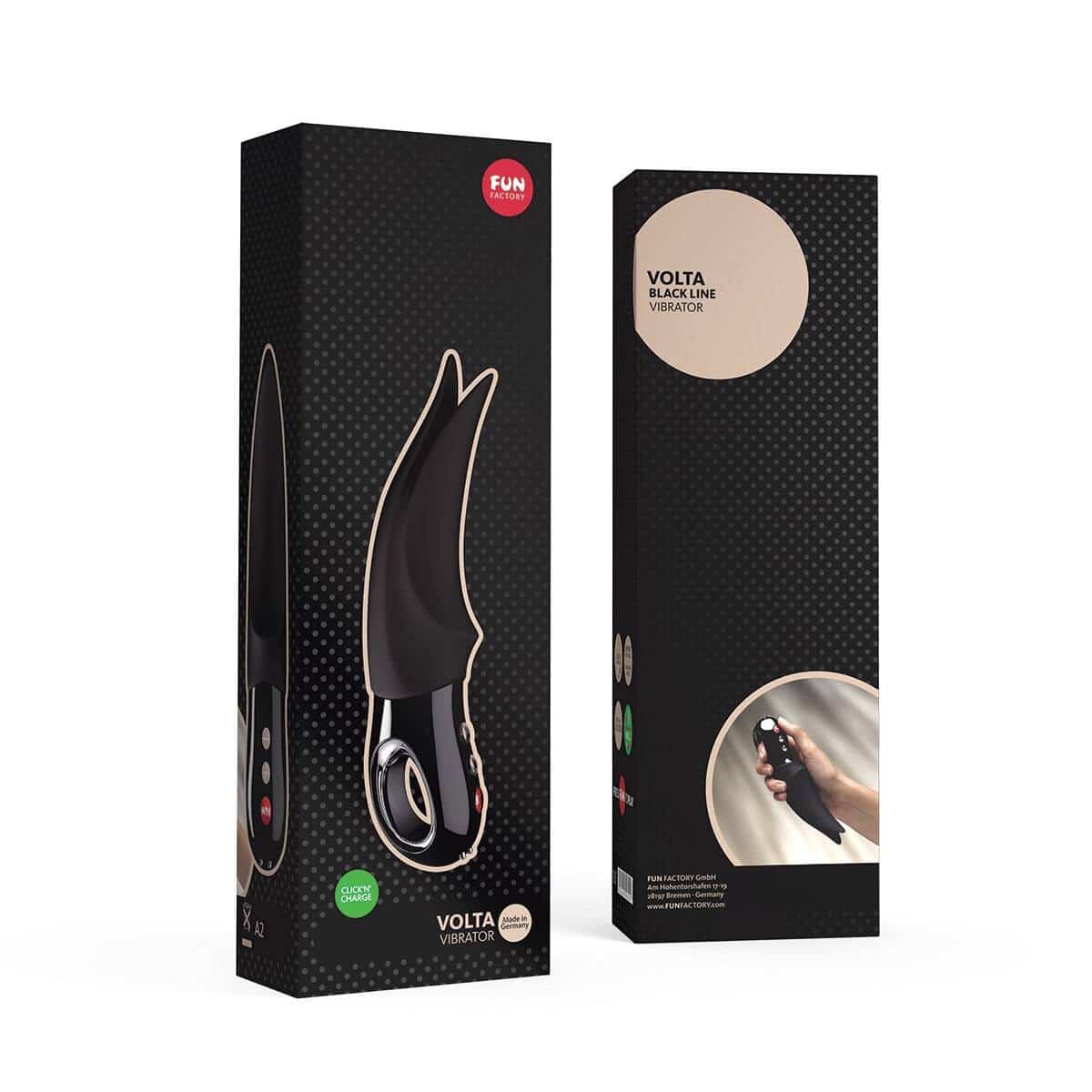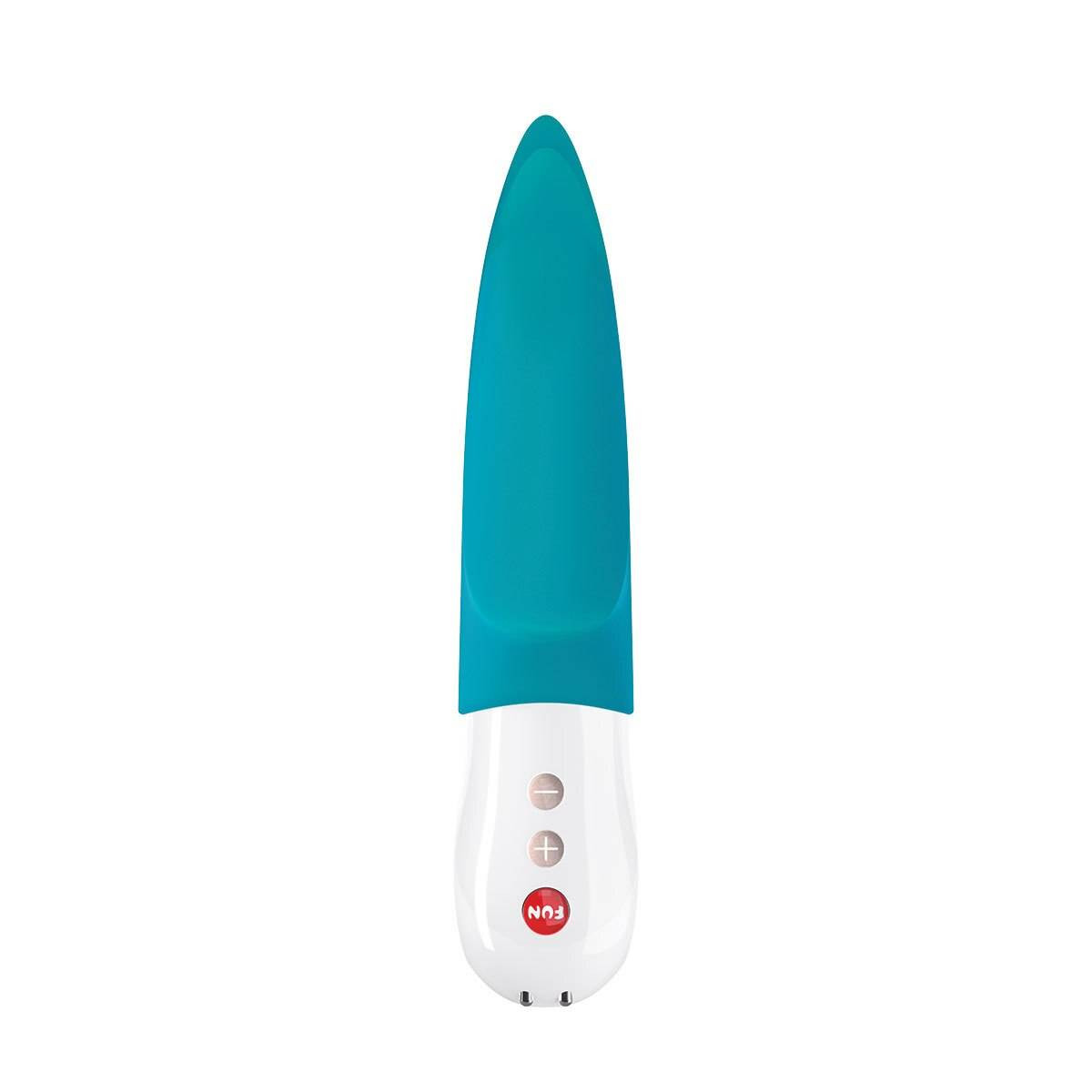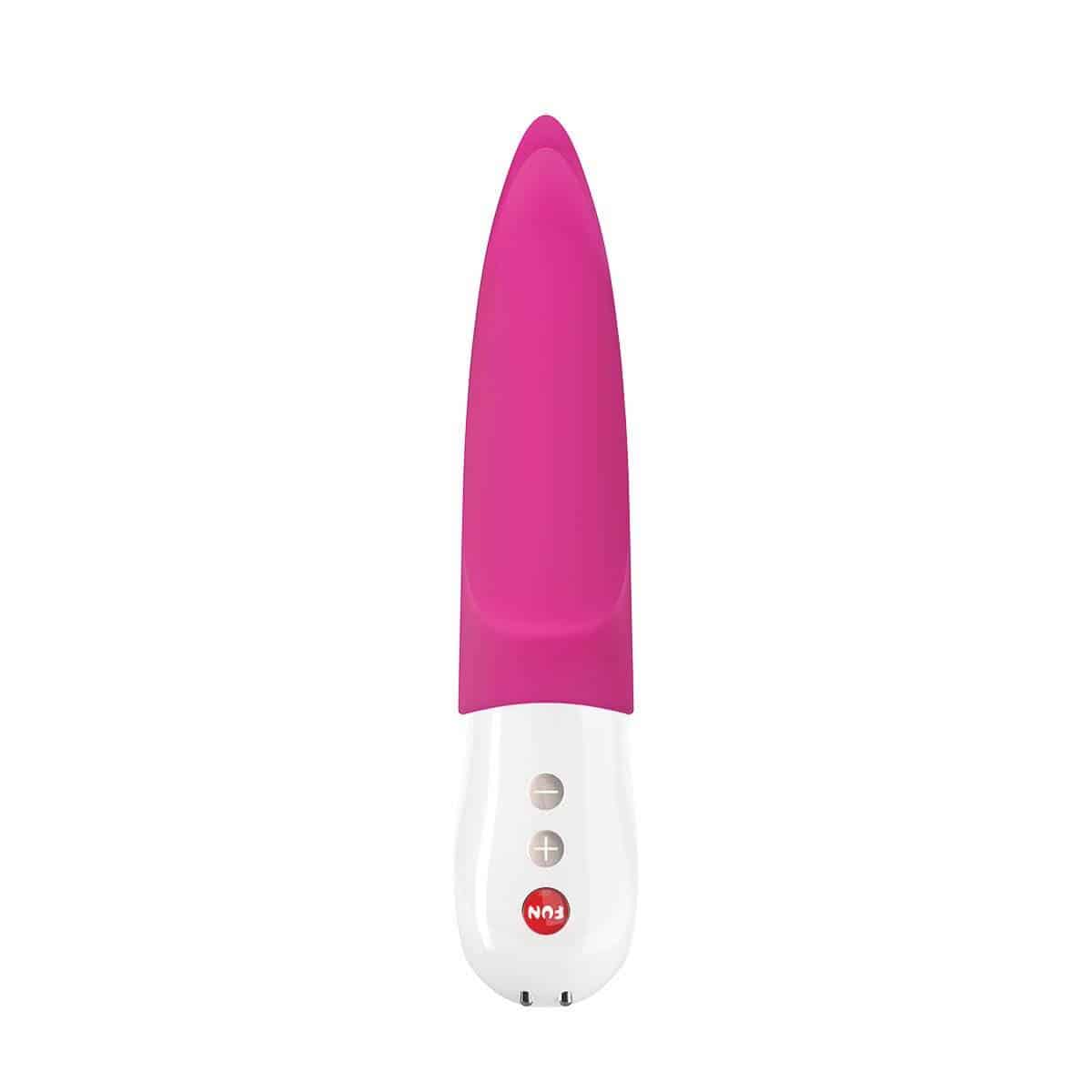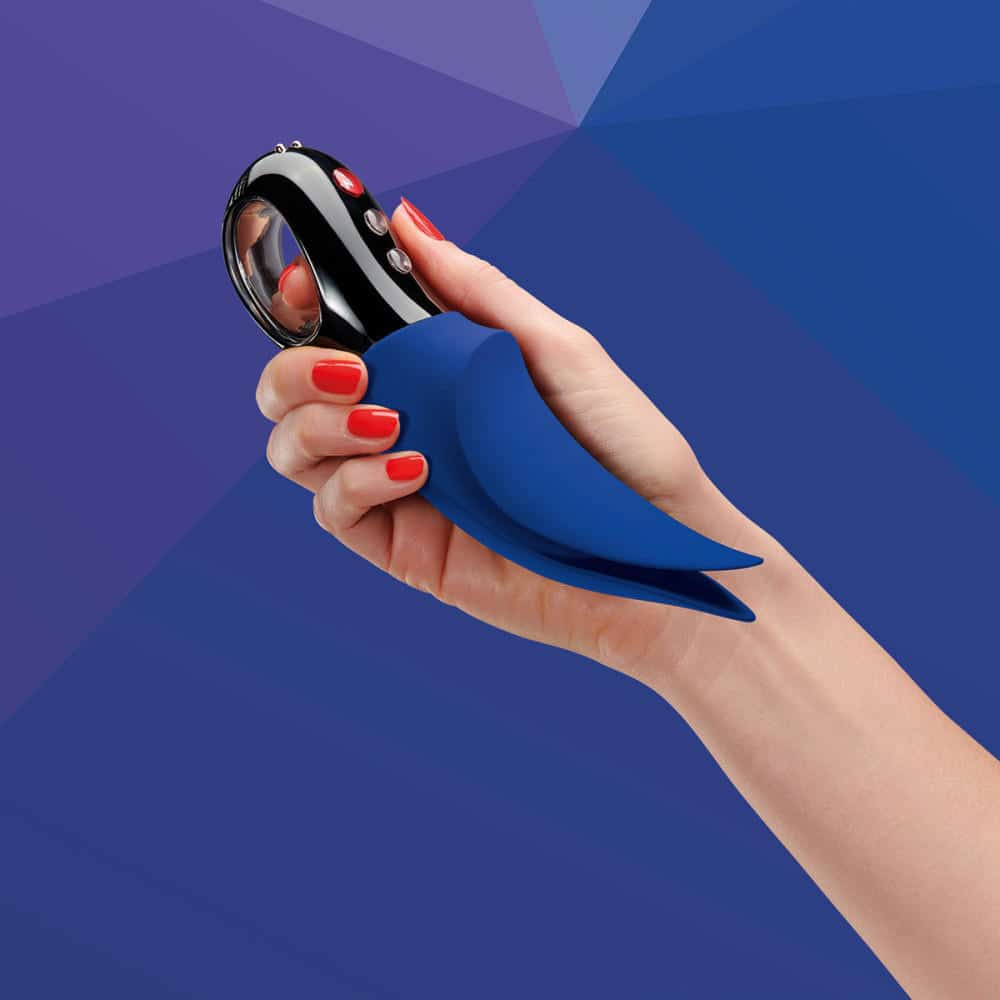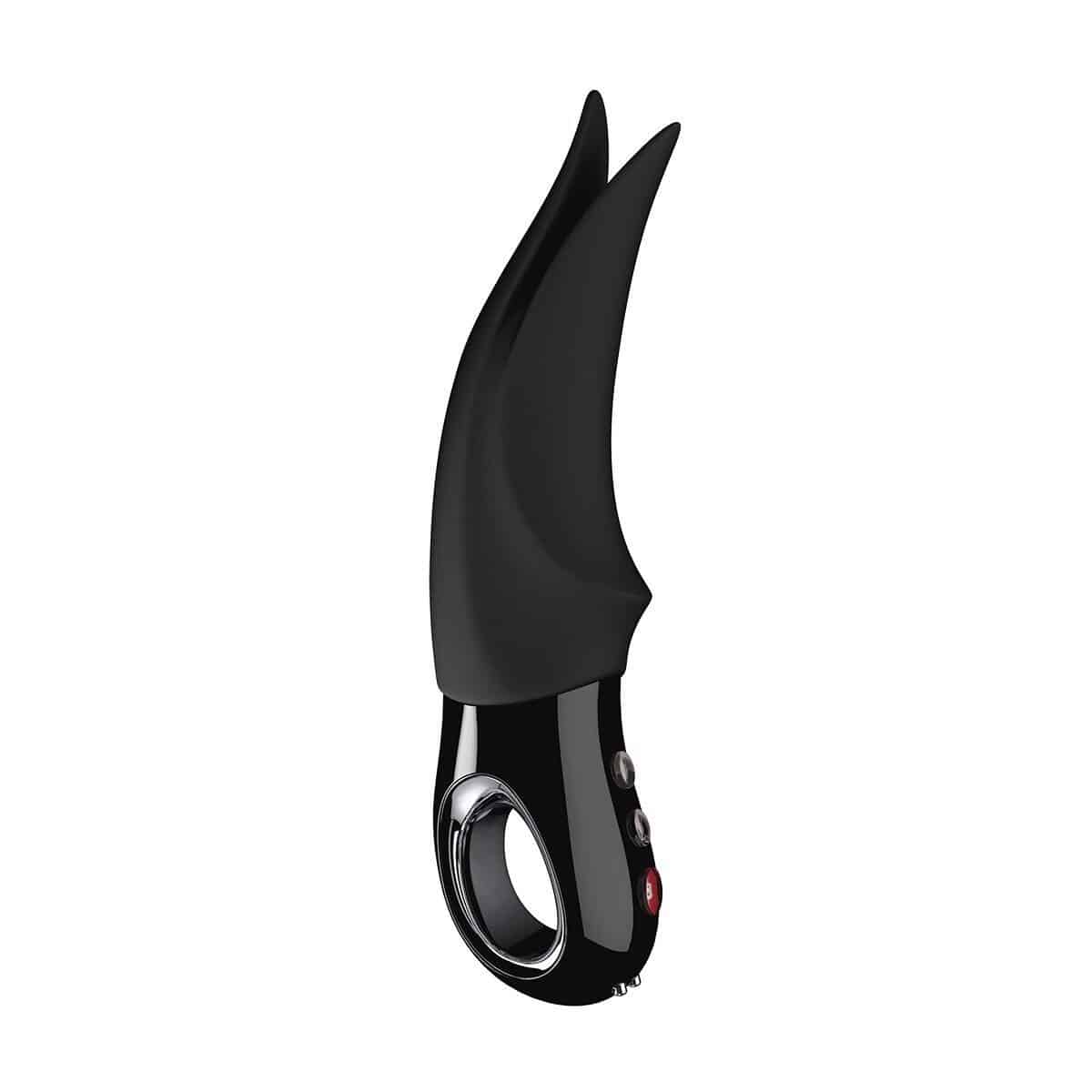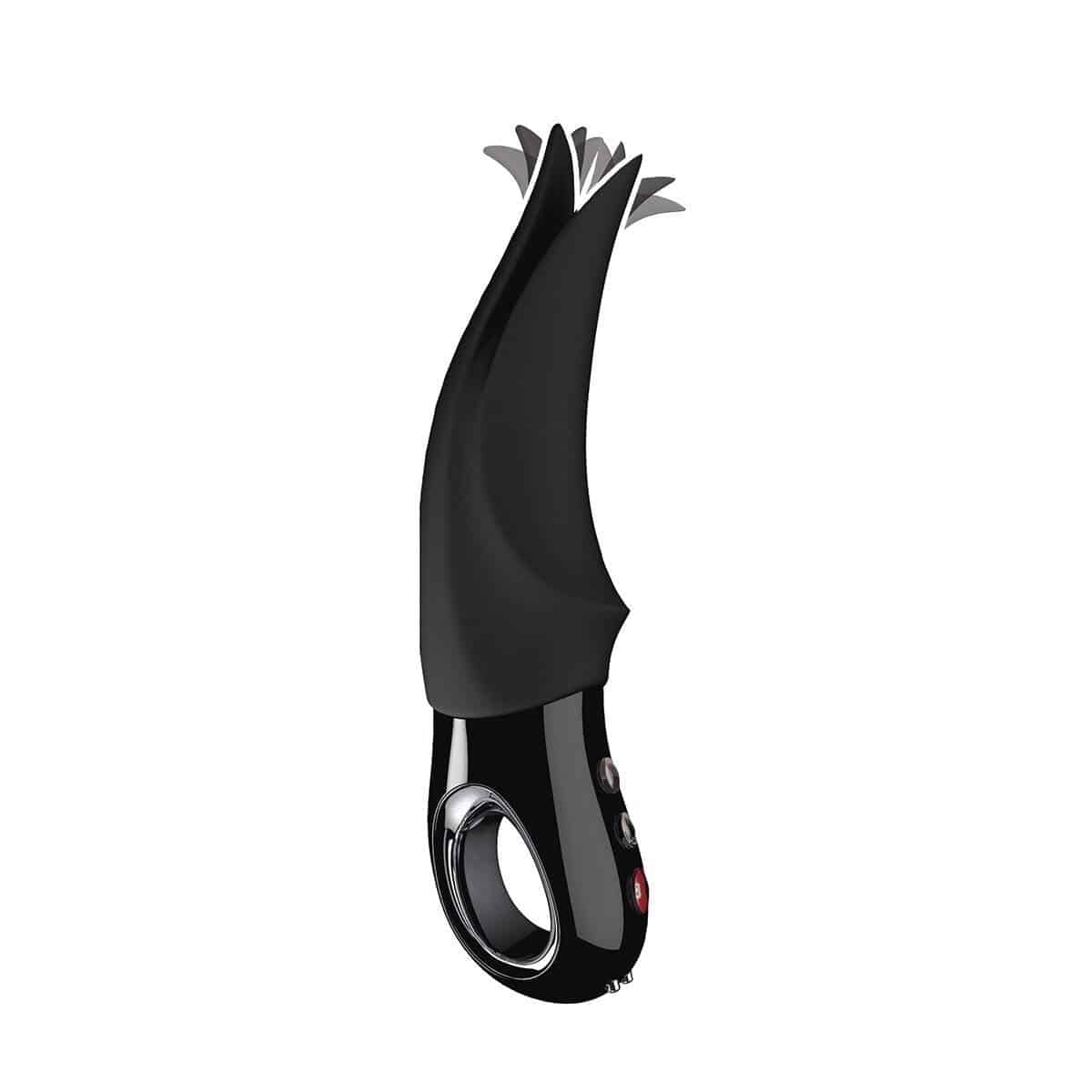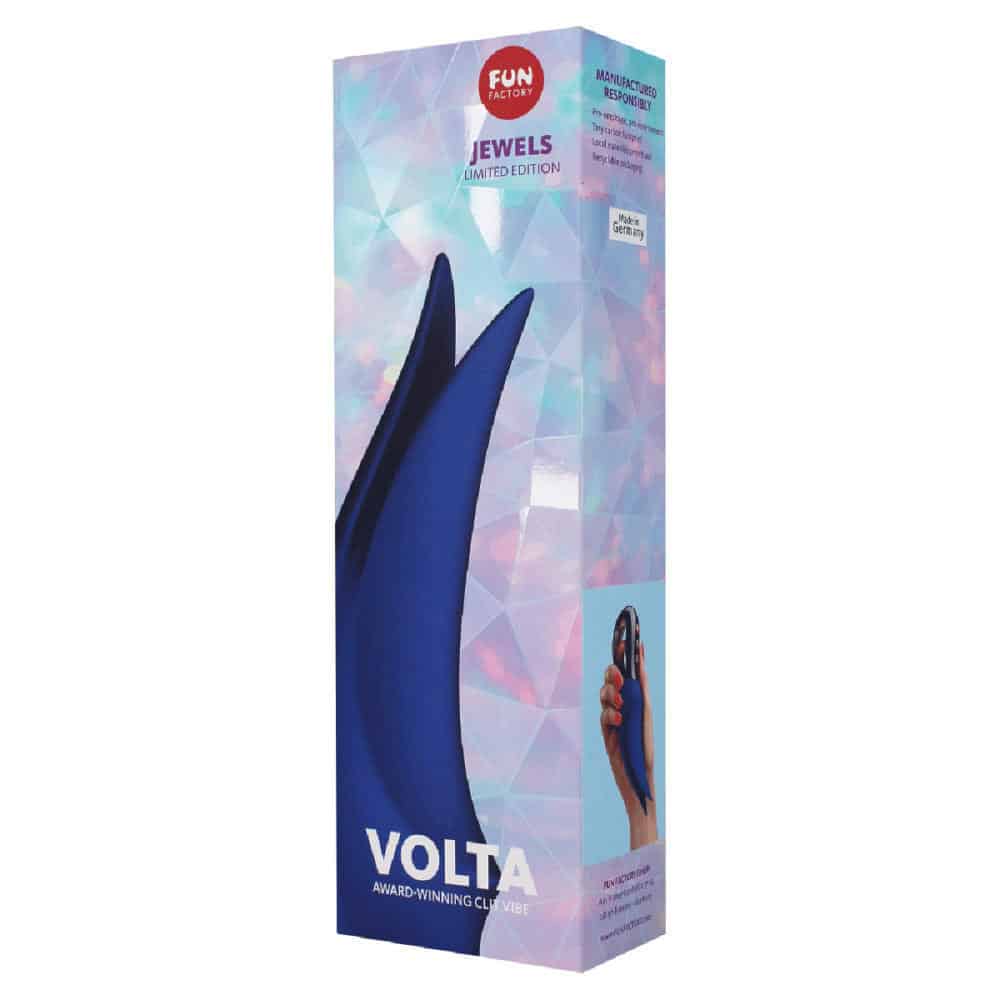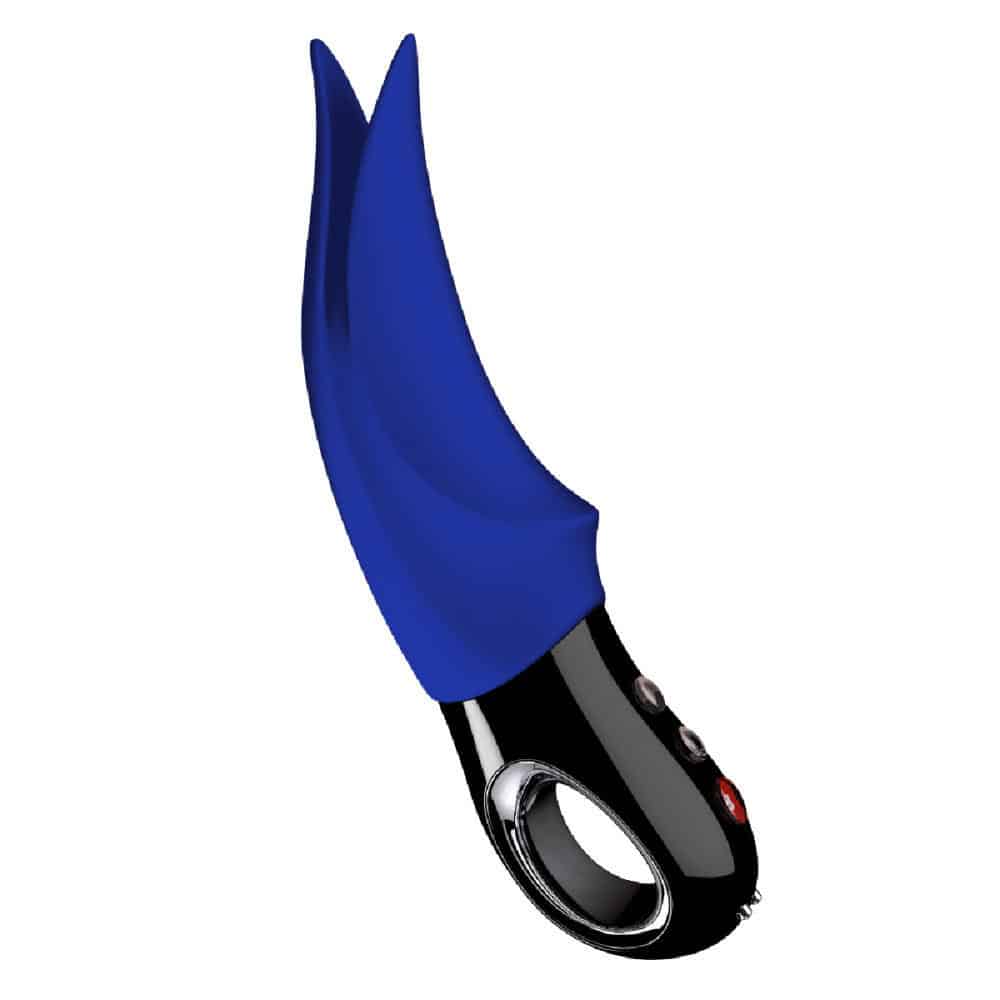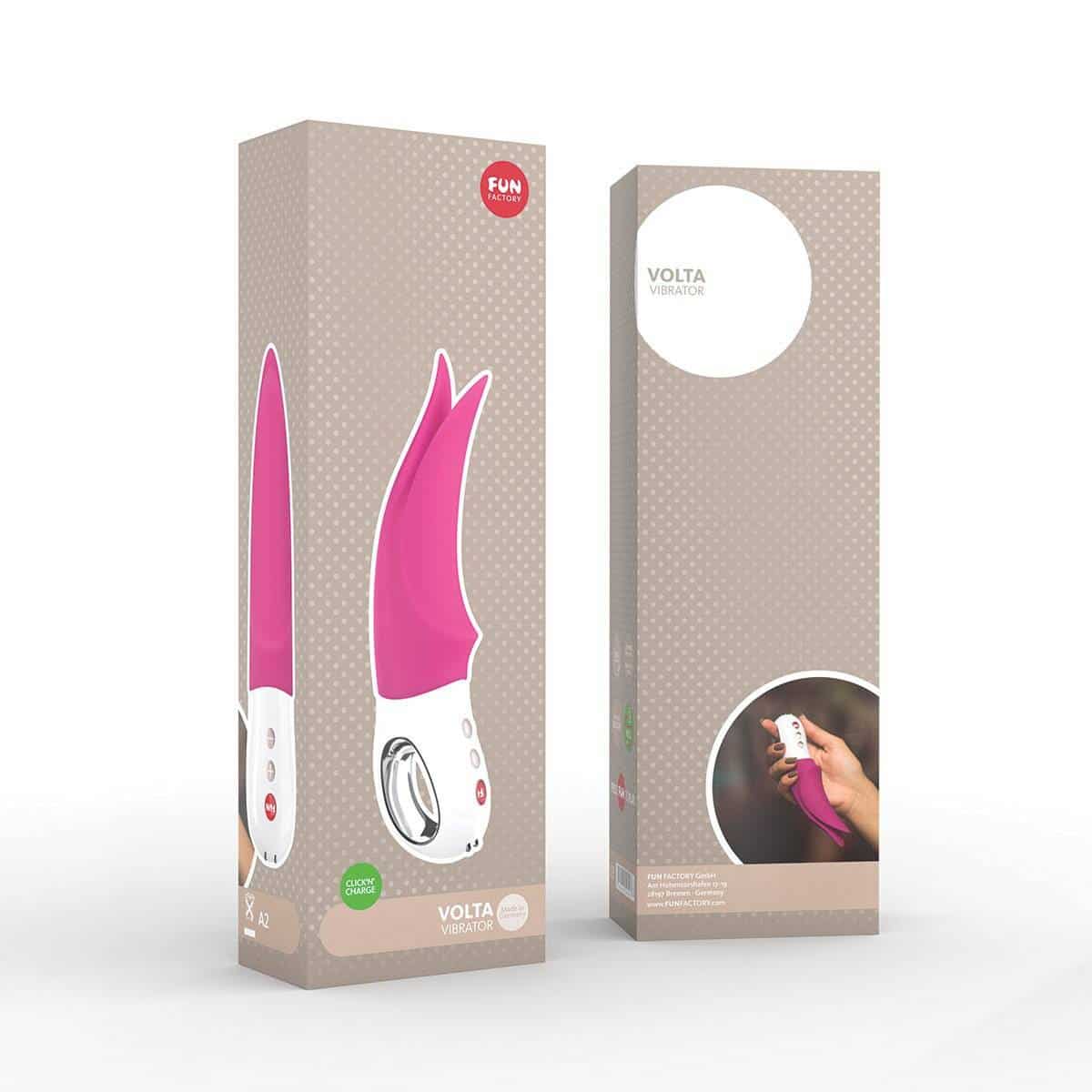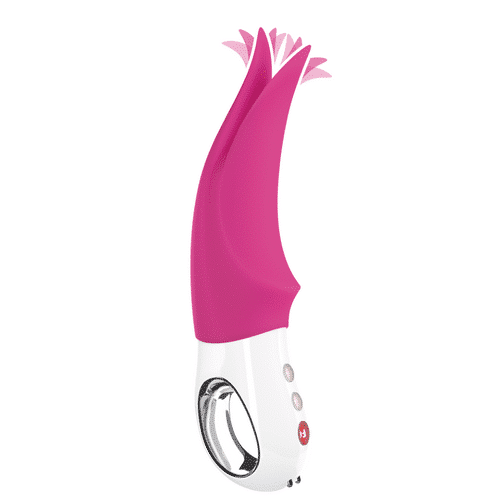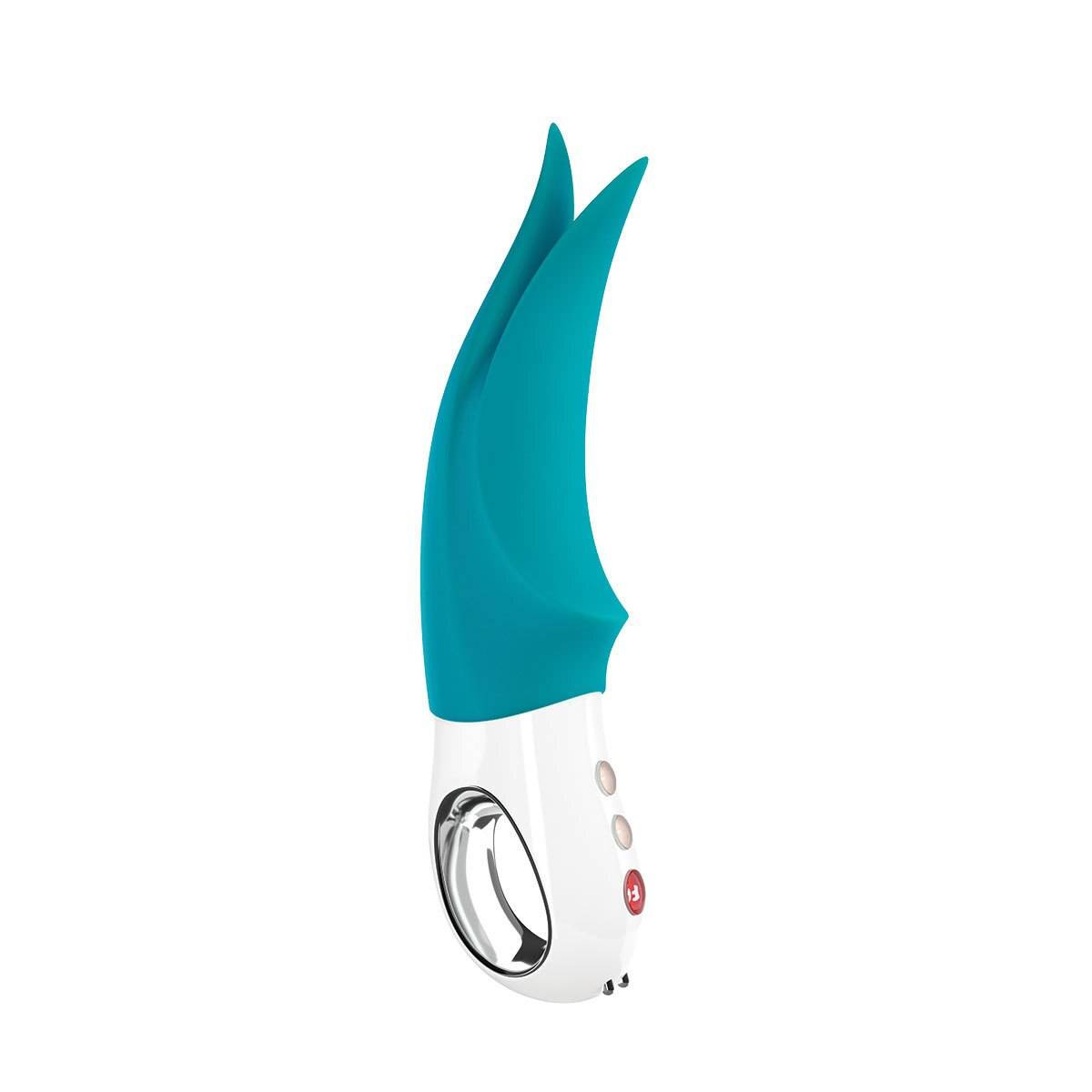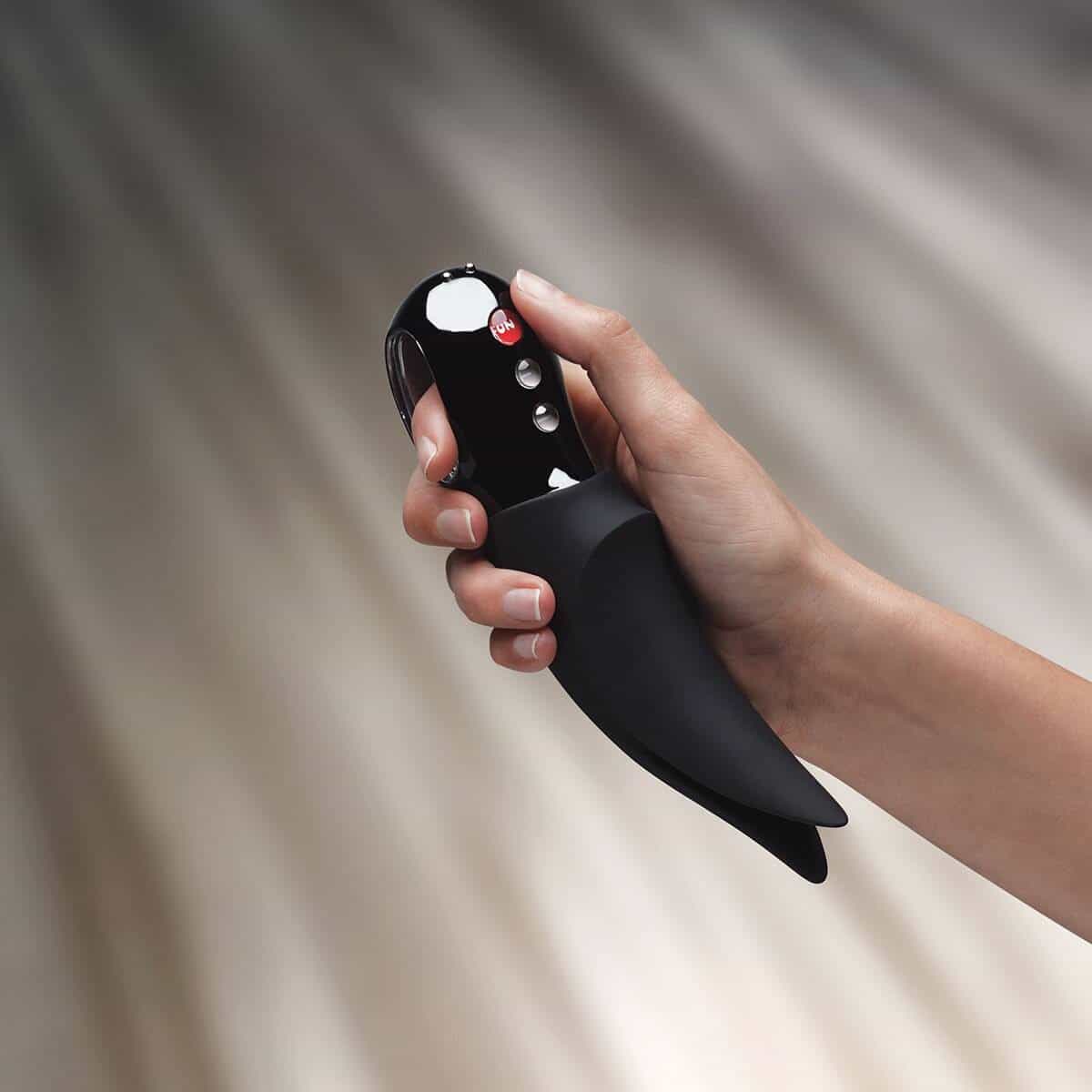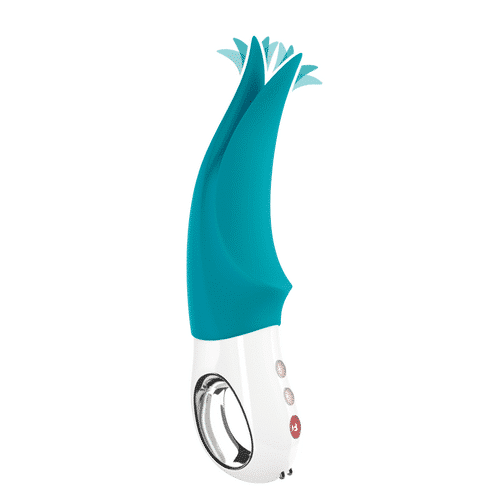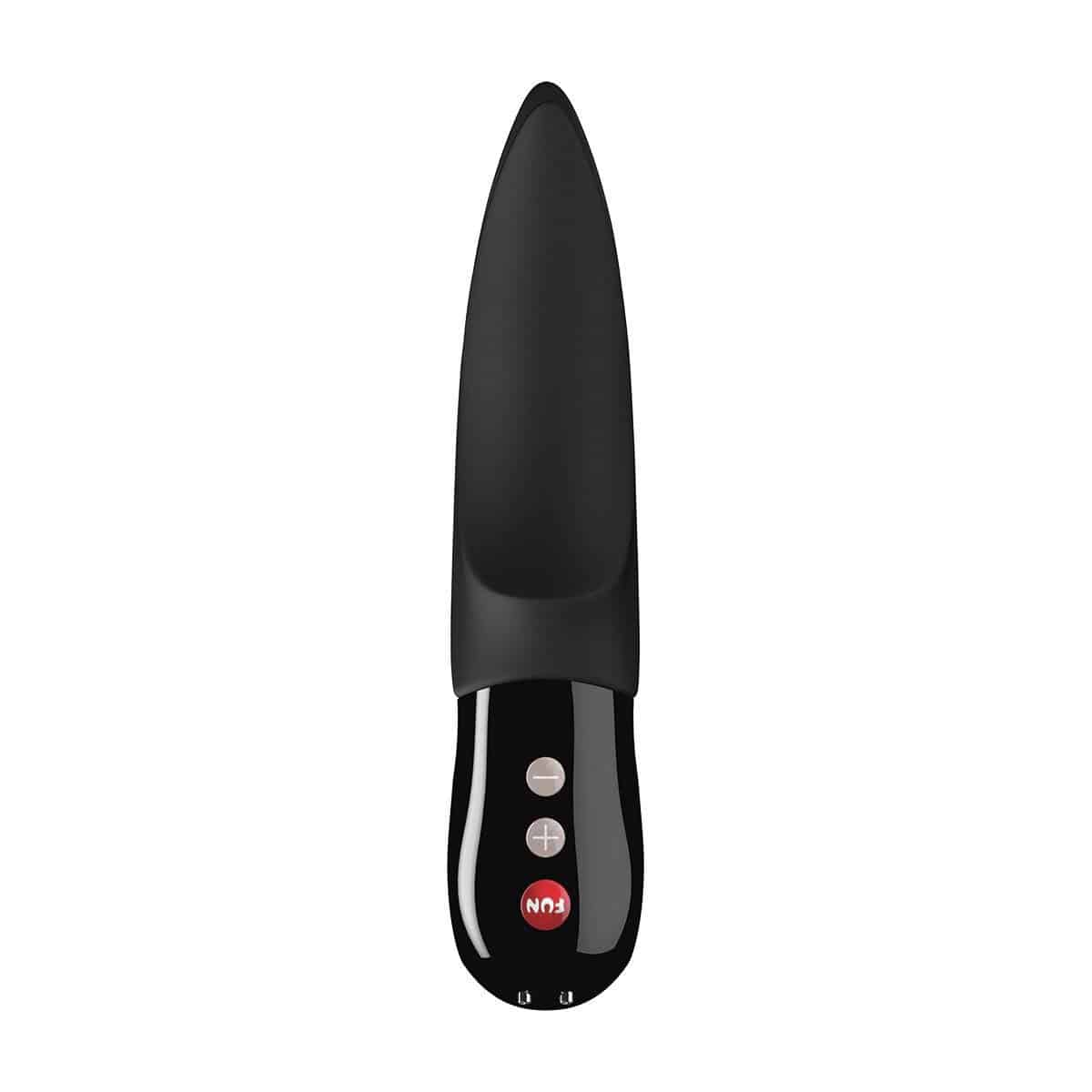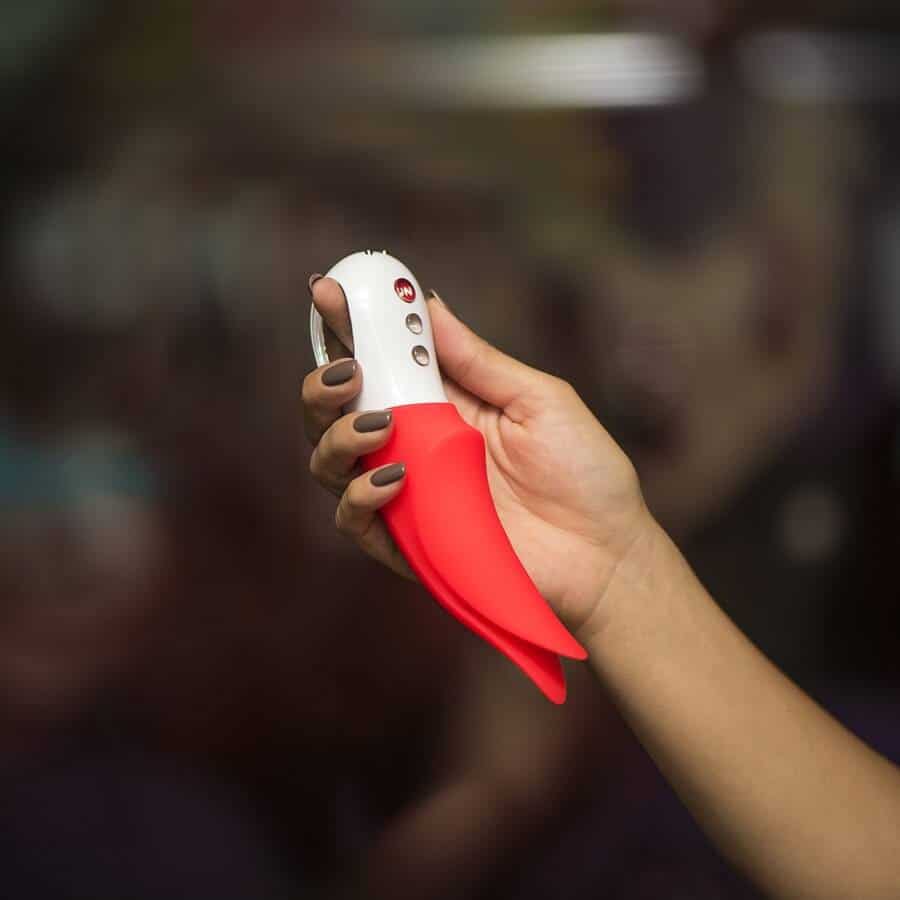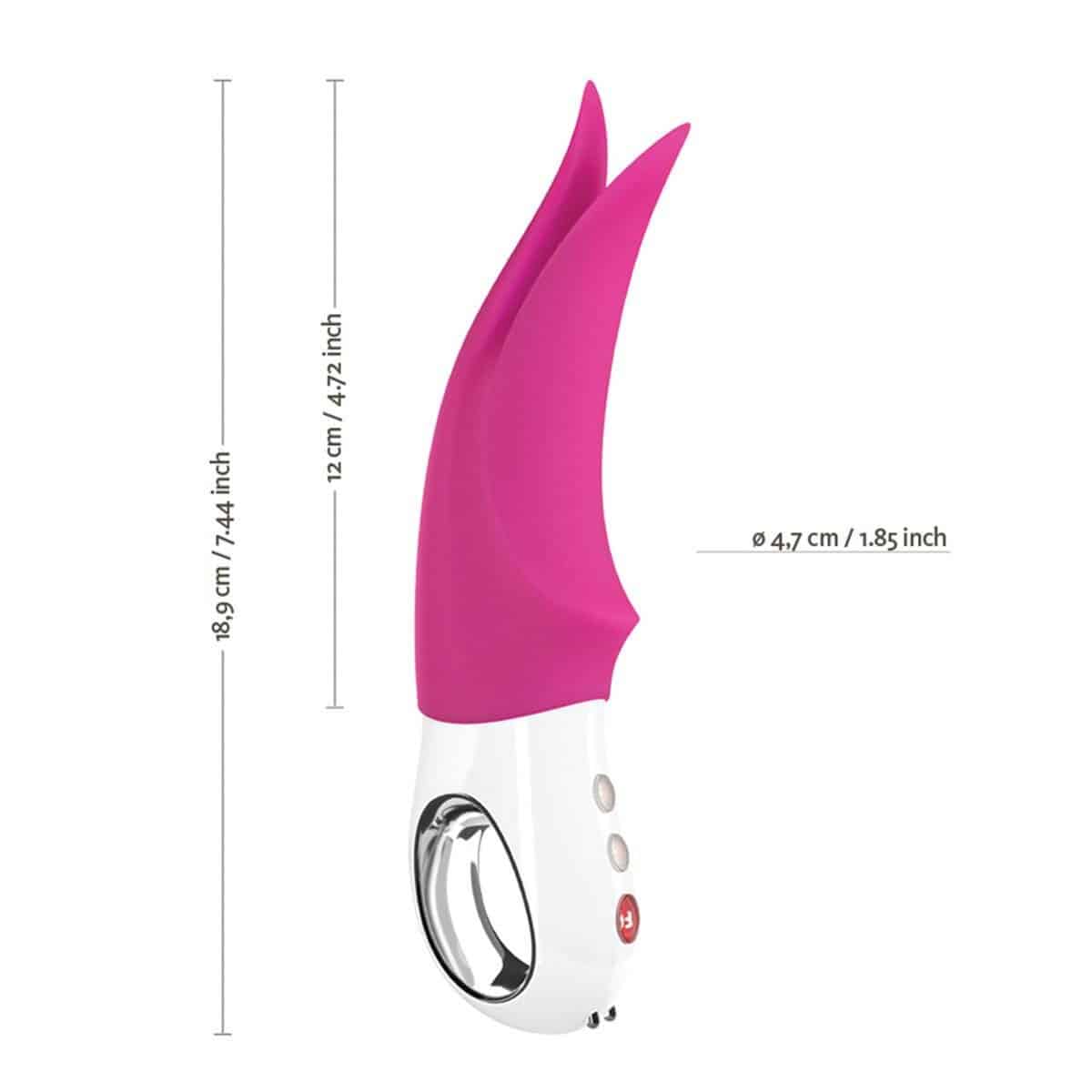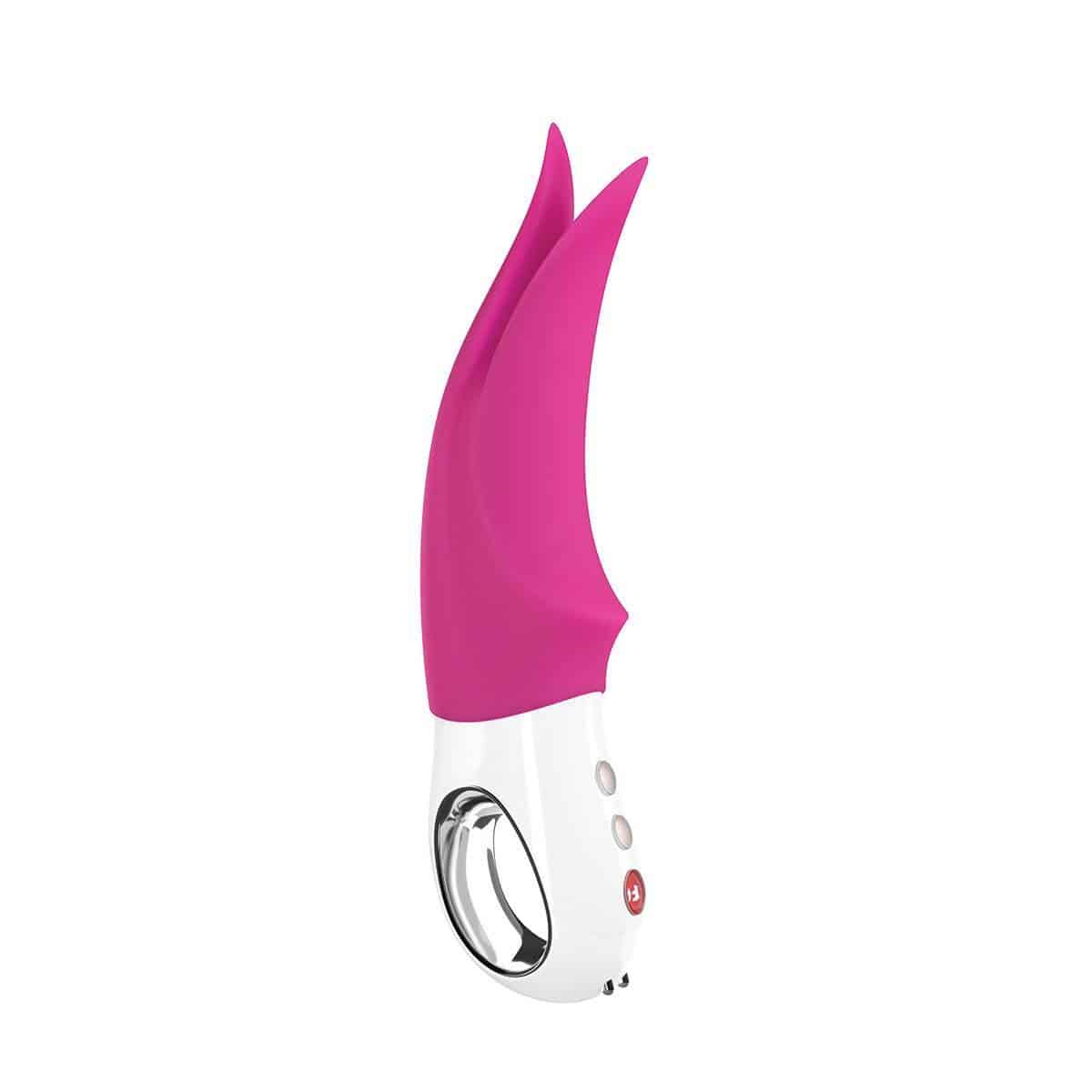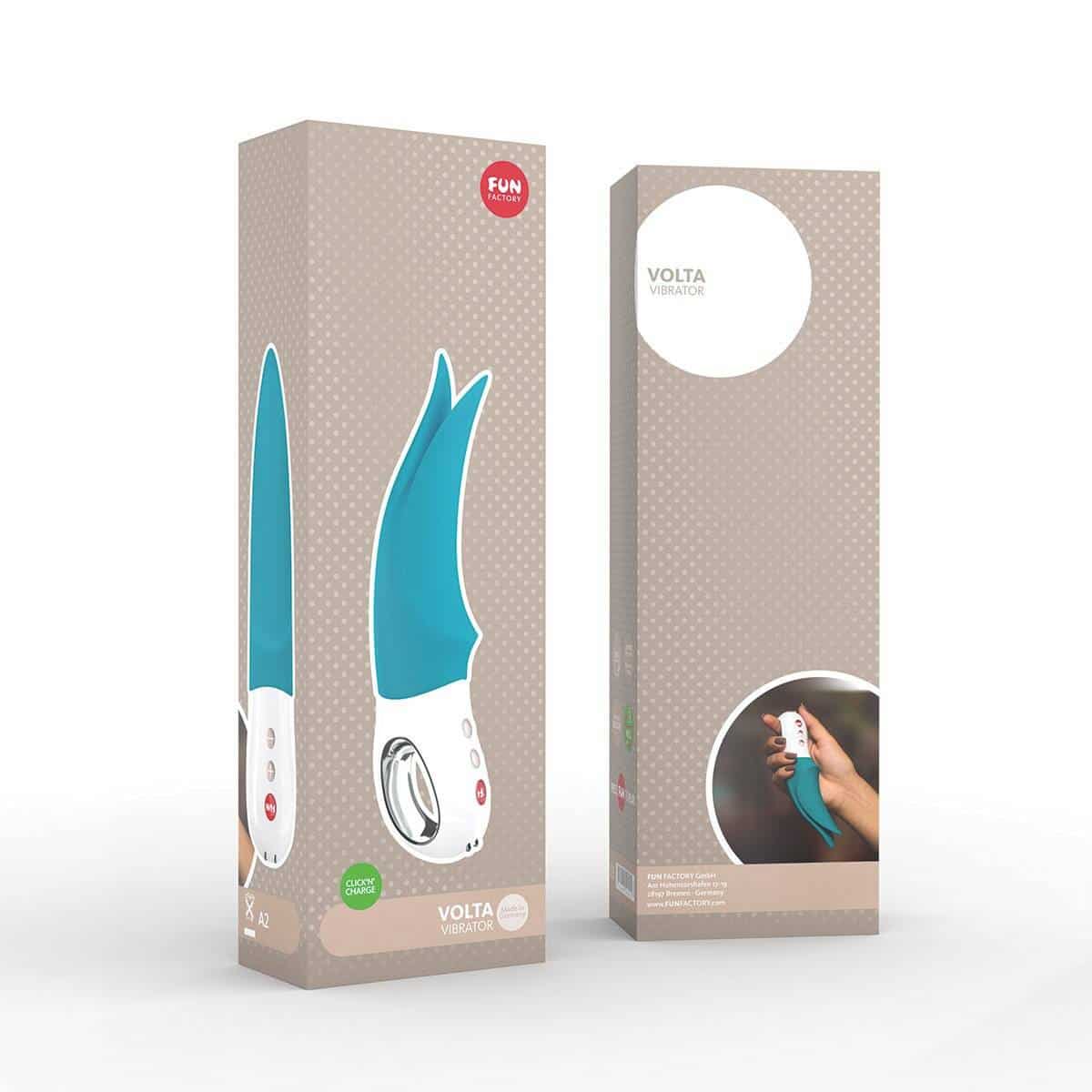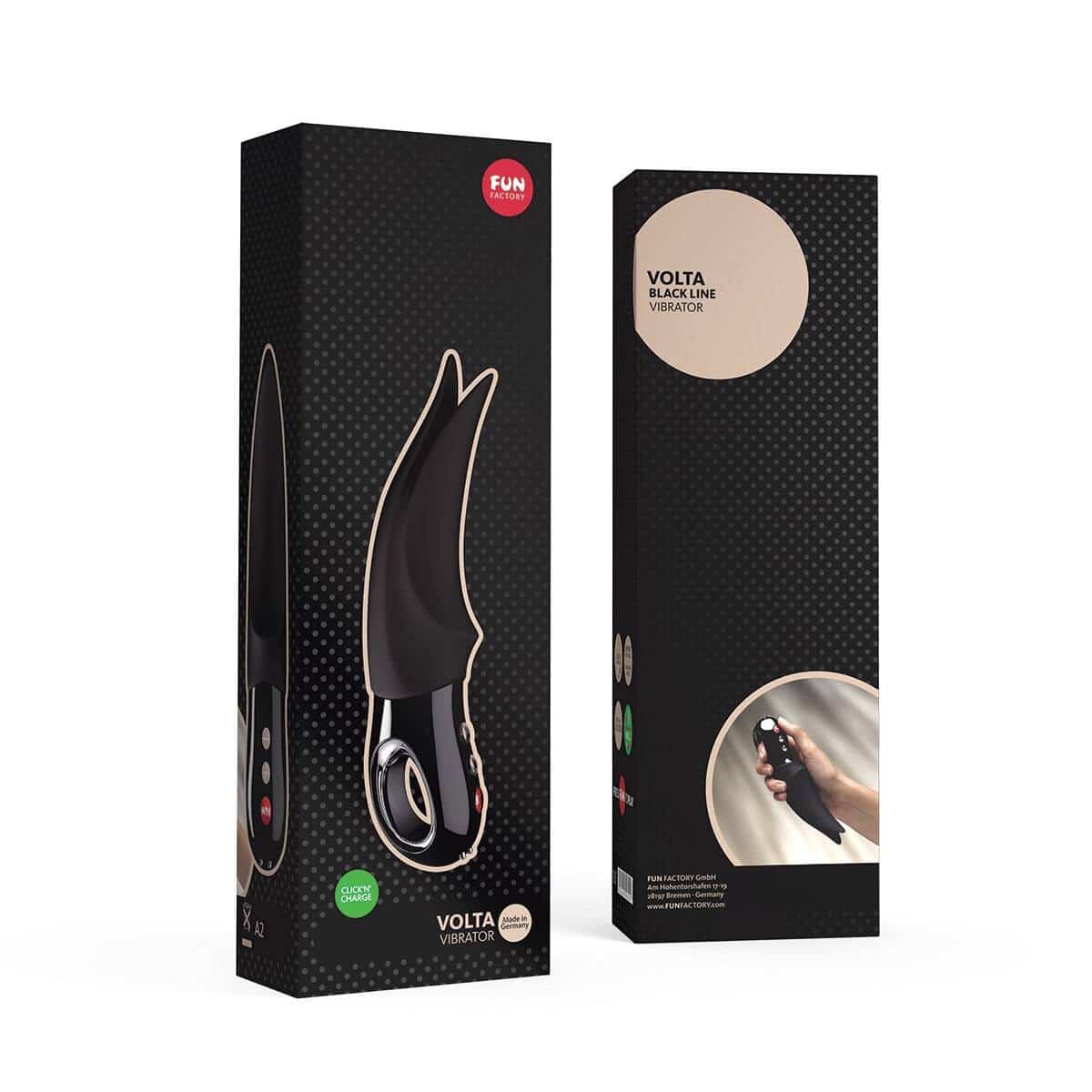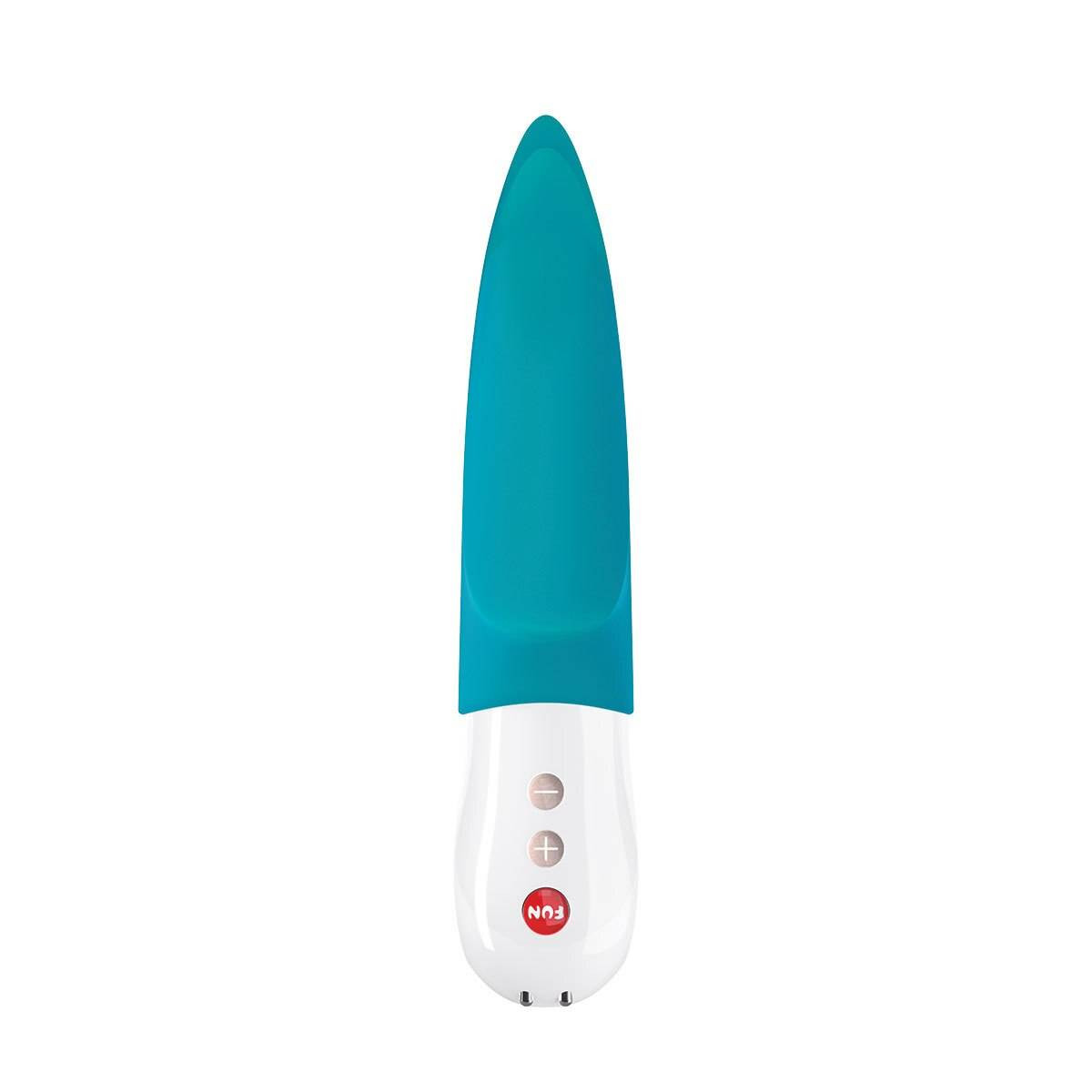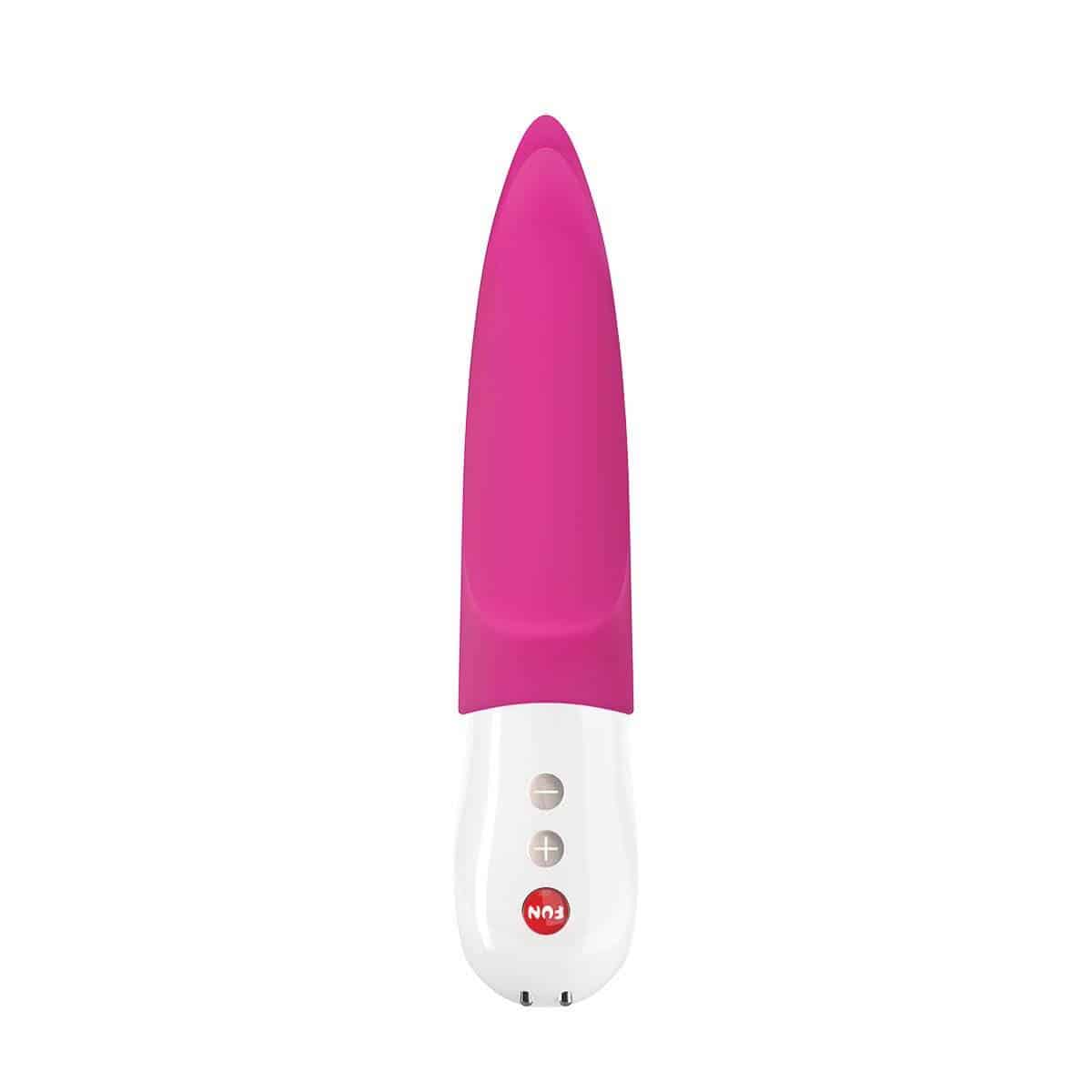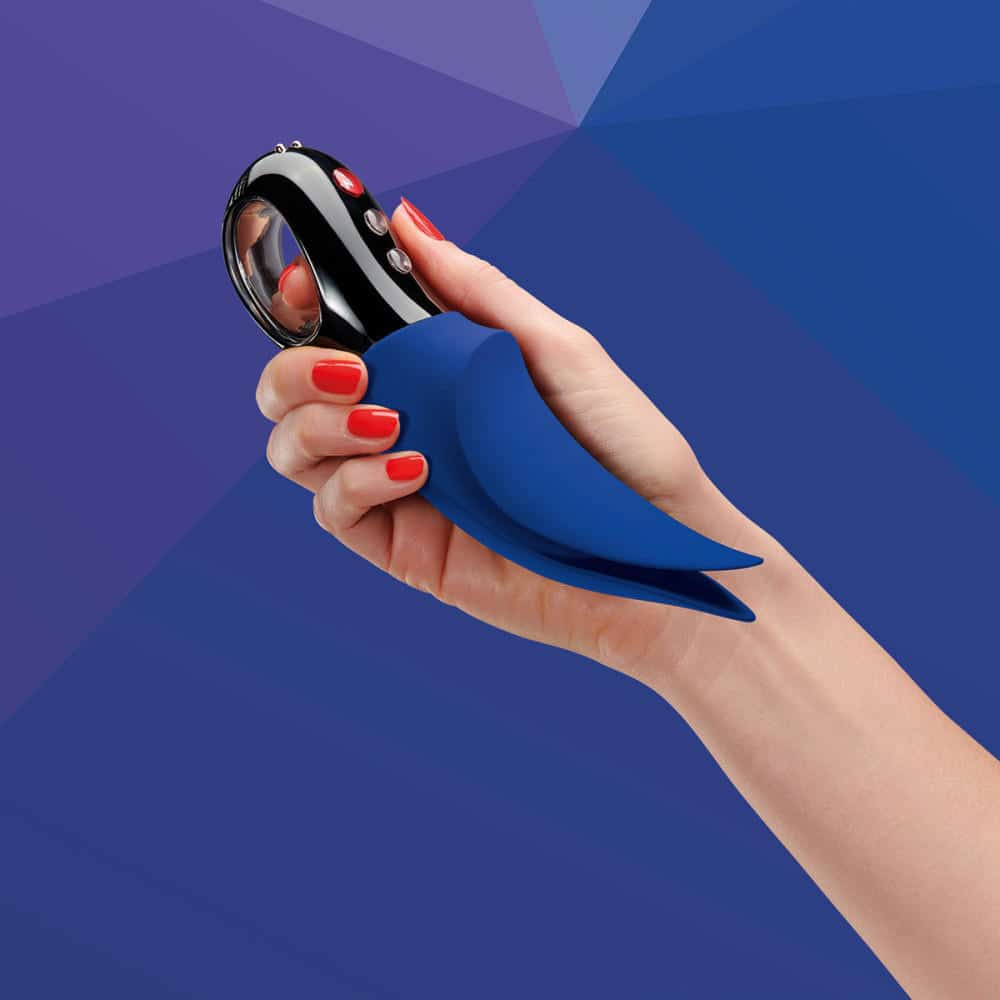 Fun Factory Volta Vibrator
Description
Fun Factory Volta Vibrator
Fun Factory Volta is a luxury vibrator with a split tip that flutters against the clitoris and labia with every vibration. Volta's curved shape, handle, and small size makes it an ideal luxury sex toy for adding powerful external vibrations during partner play.
MOTION + VIBRATION
The movement of Volta's tips amplifies its vibration. This boosts arousal and heightens sensitivity by stimulating more blood flow. Increased blood flow offers more sensation than ever before. With a deep, powerful vibrator at the bottom, vibration is transferred towards the top of the toy. As soon as the vibrations flow through the tips, they begin to touch and tickle each other.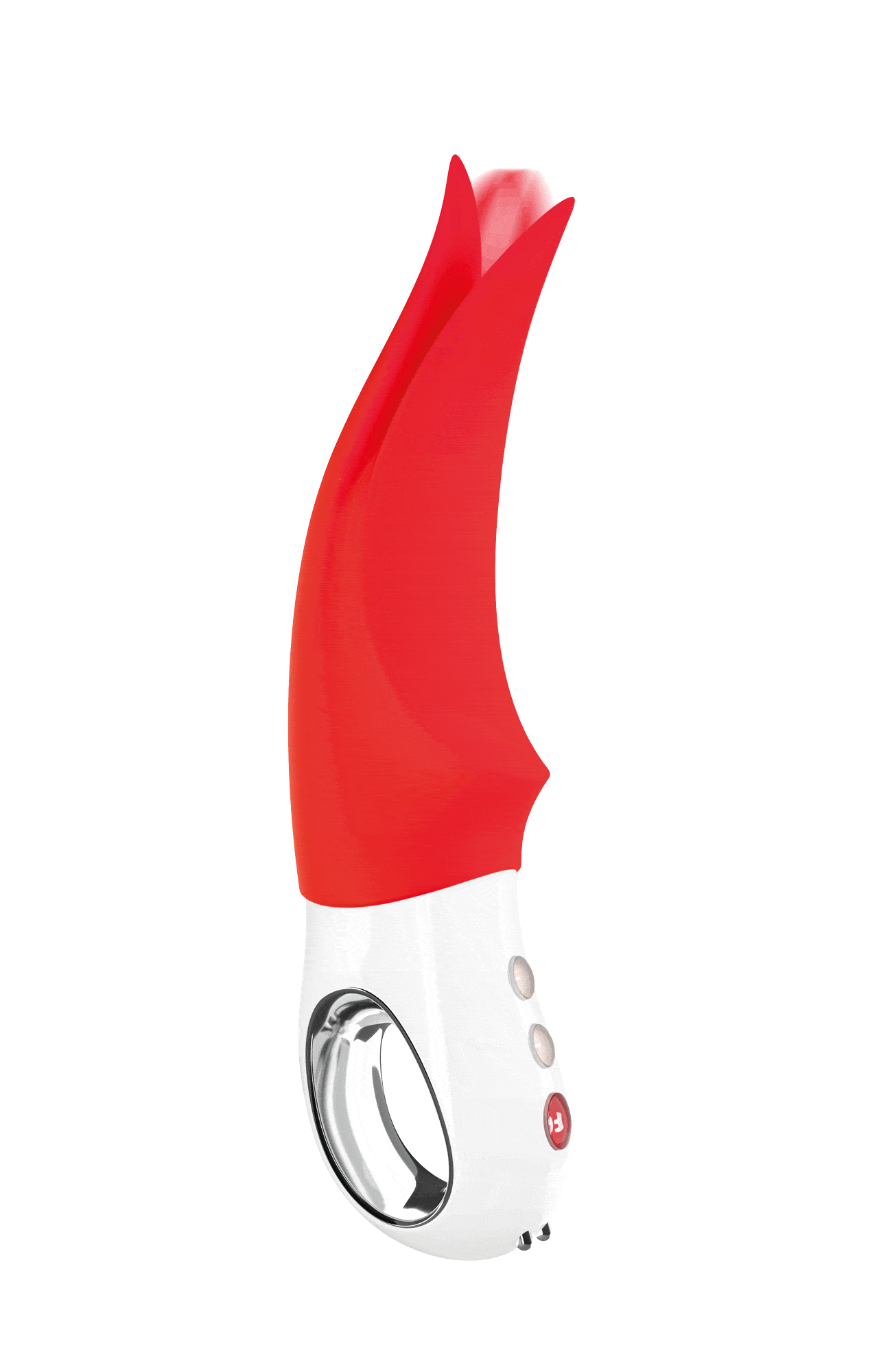 HOW TO USE
Explore a range of sensations from the moving tips to classic vibration when pressed against the body. The Volta can be placed on either side of the clitoris, against the clitoral hood, or spread the tips apart with 1 tip against the vaginal opening.
For extra fun, try Volta around labia or vaginal opening, on the nipples or add lubricant to stroke along the underside of the penis to stimulate the frenulum.
Its ergonomic shape slips easily between two bodies and is also excellent to use during oral sex. With 6 speeds and 6 vibration patterns, you will have a lot of options to experiment with!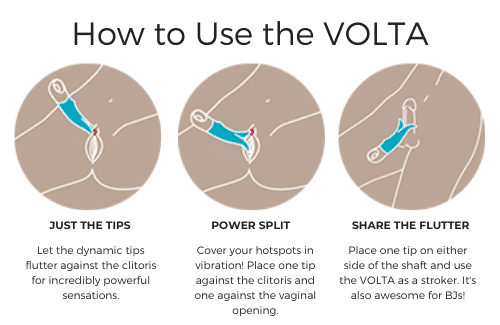 COMPACT POWER
Volta has the power of a much larger toy yet it is lightweight, quiet, and ergonomic. This luxury vibrator is perfect if you want to add more power to partner sex. The lightweight Volta slips easily between your bodies and gives you the strong vibration you need, without it being in the way.
ERGONOMIC SHAPE
The Volta's loop handle makes it easy to hold your vibrator exactly where you want it. The positioning of the raised buttons makes it simple and intuitive to use. Best of all, the VOLTA is shaped to feel amazing against your clit and labia no matter which angle you try.
Volta is is USB rechargeable and will tell you when it needs to be recharged. Charge your Volta for 4-6 hours for up to 45 minutes of play time.
Fun Factory Volta is made of 100% medical premium silicone. This luxury vibrator is 100% waterproof and should be used with water-based lubricant and cleaned with sex toy cleaner. Volta can be locked for easy travel.
Features:
Powerful luxury vibrator in a couples-friendly size
Tapping tips heighten sensitivity & arousal
Made for the clit, and great for BJs, nipples & more!
6 vibration patterns and 6 speeds
Premium body-safe silicone
USB rechargeable
100% Waterproof
Lock function for easy travel
Made in Germany
2 year warranty
How to use Volta: To turn on, Press FUN down for half a second. To turn off, Press FUN again. VOLTA will turn off immediately. Click "+"for the higher intensity and rhythm settings. To access lower intensities or return to steady vibration, hit "-".
Volta arrives LOCKED. To unlock Volta: Press "+" and FUN simultaneously. To l ock: Press "-" and FUN simultaneously. In both cases, the buttons will blink and the unit will buzz briefly.
Measures | 7.4″ x 1.9″