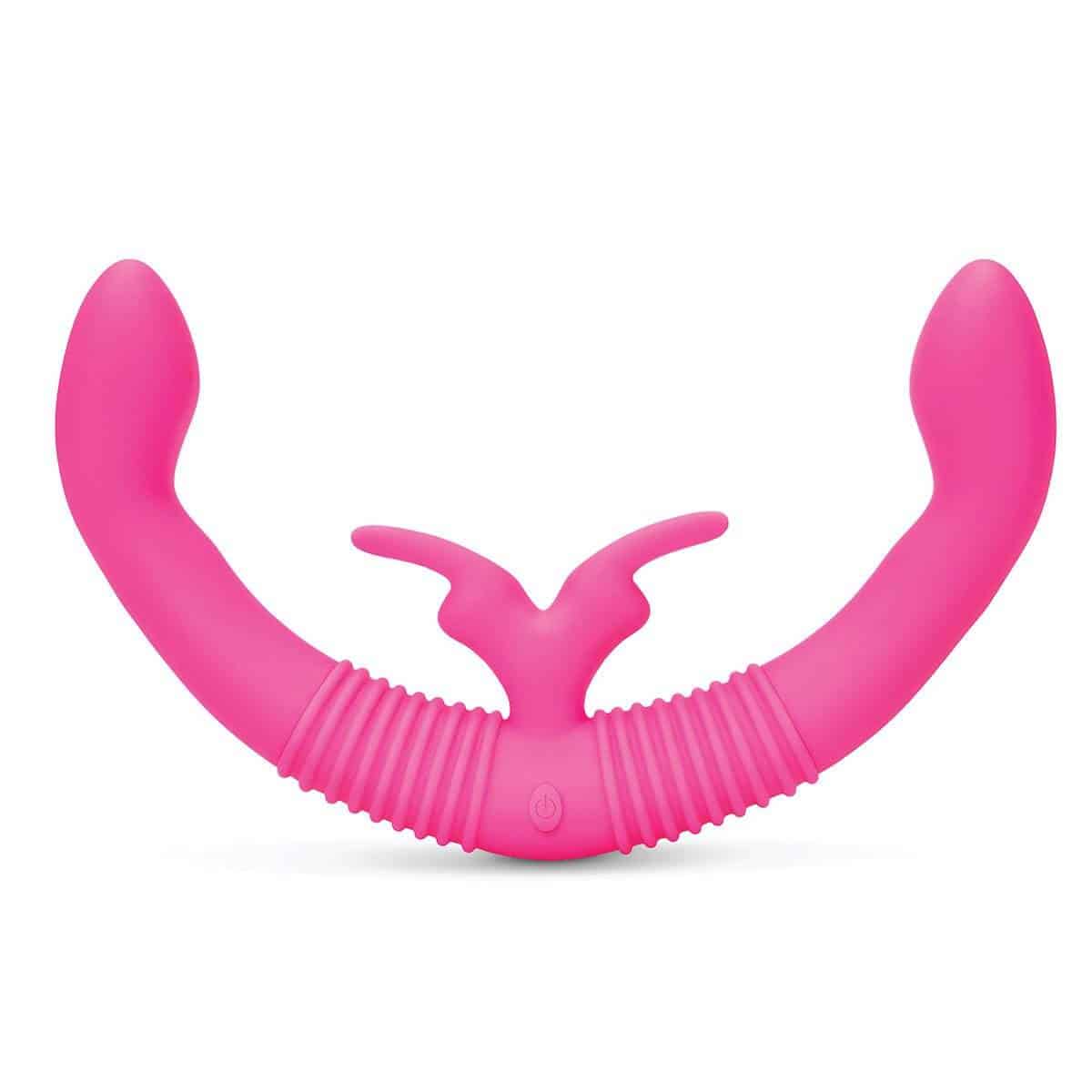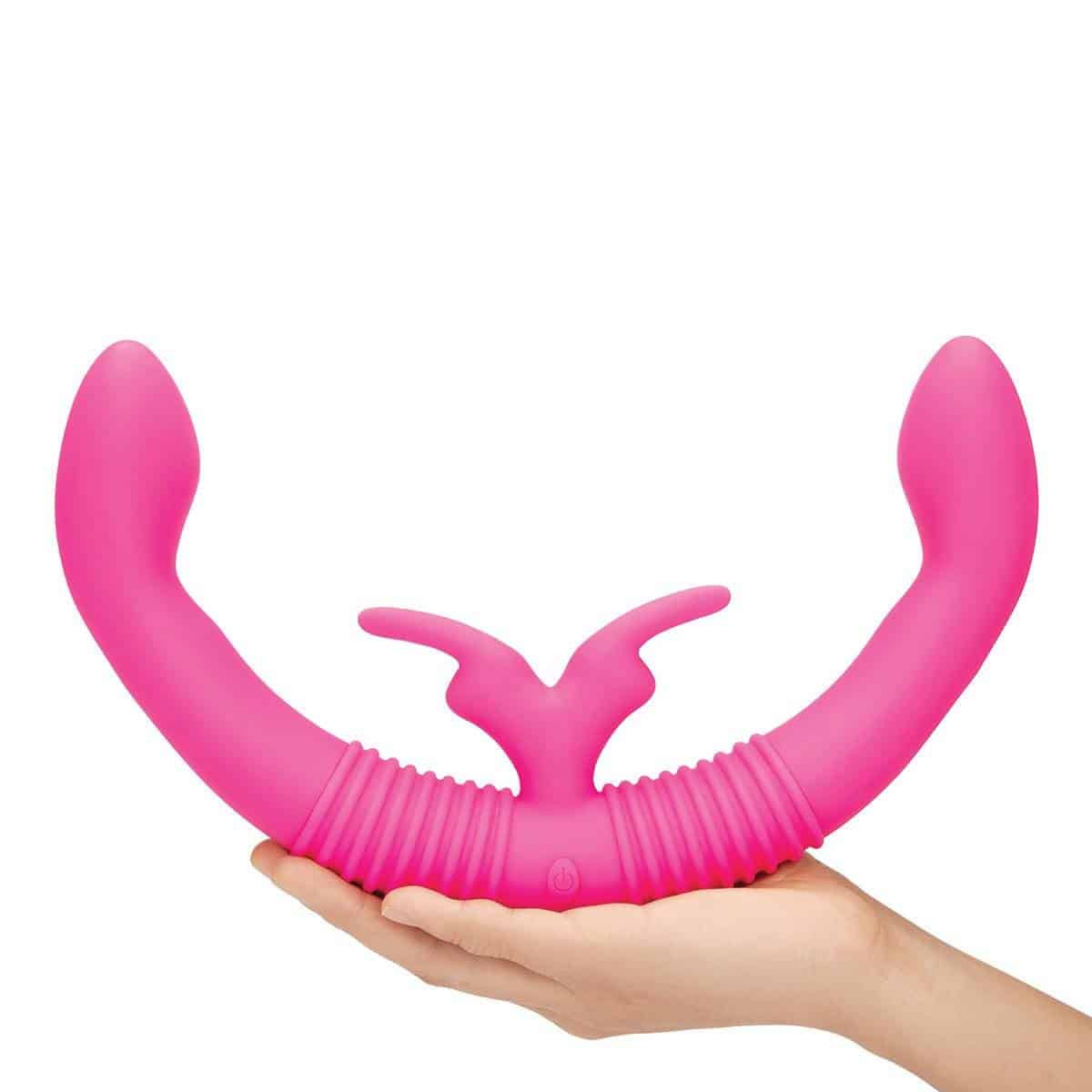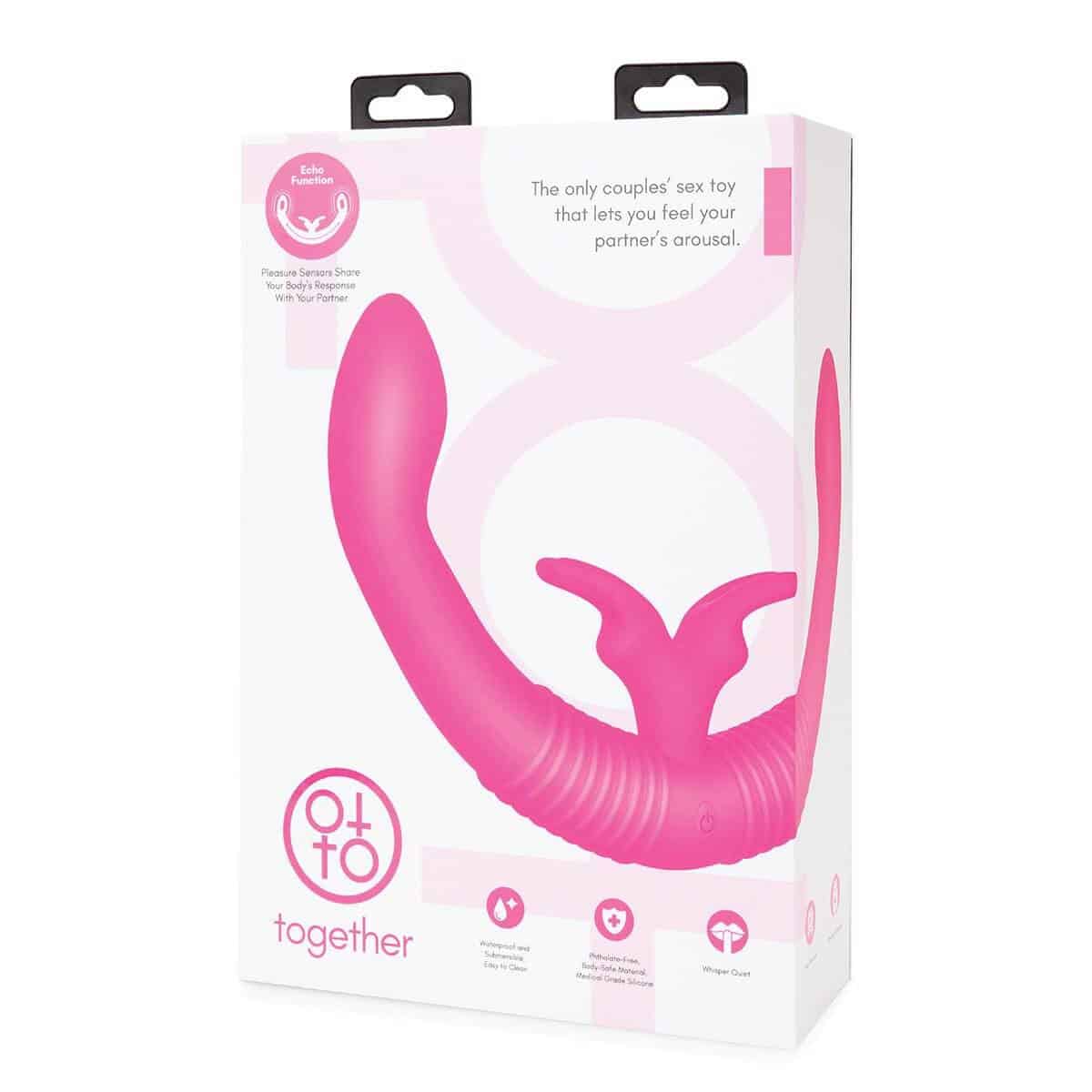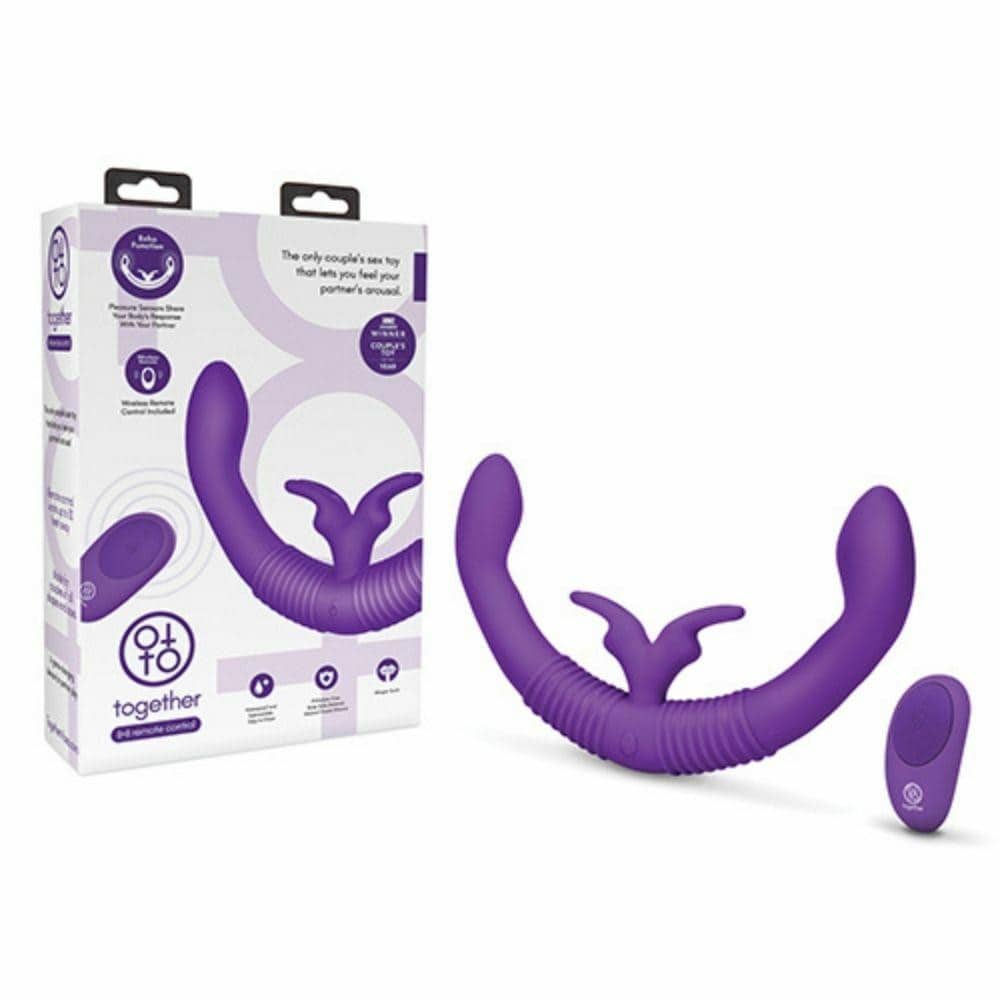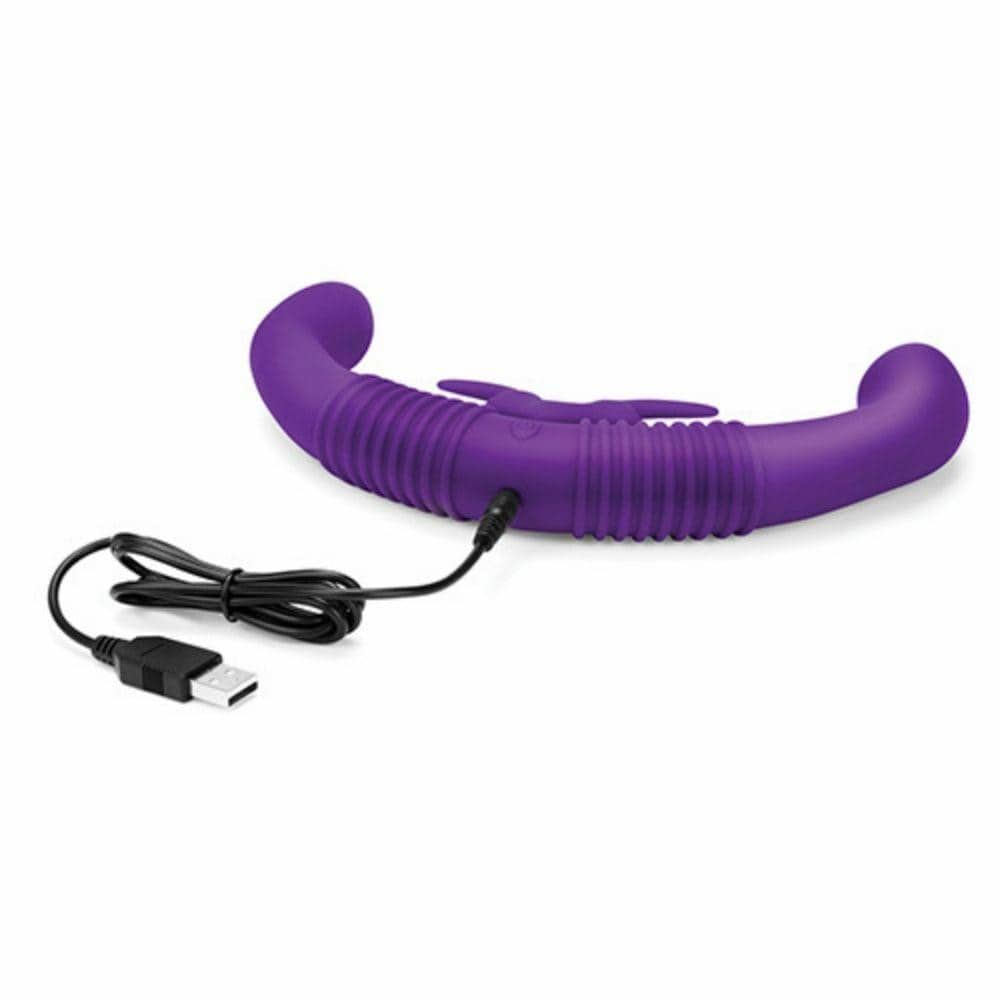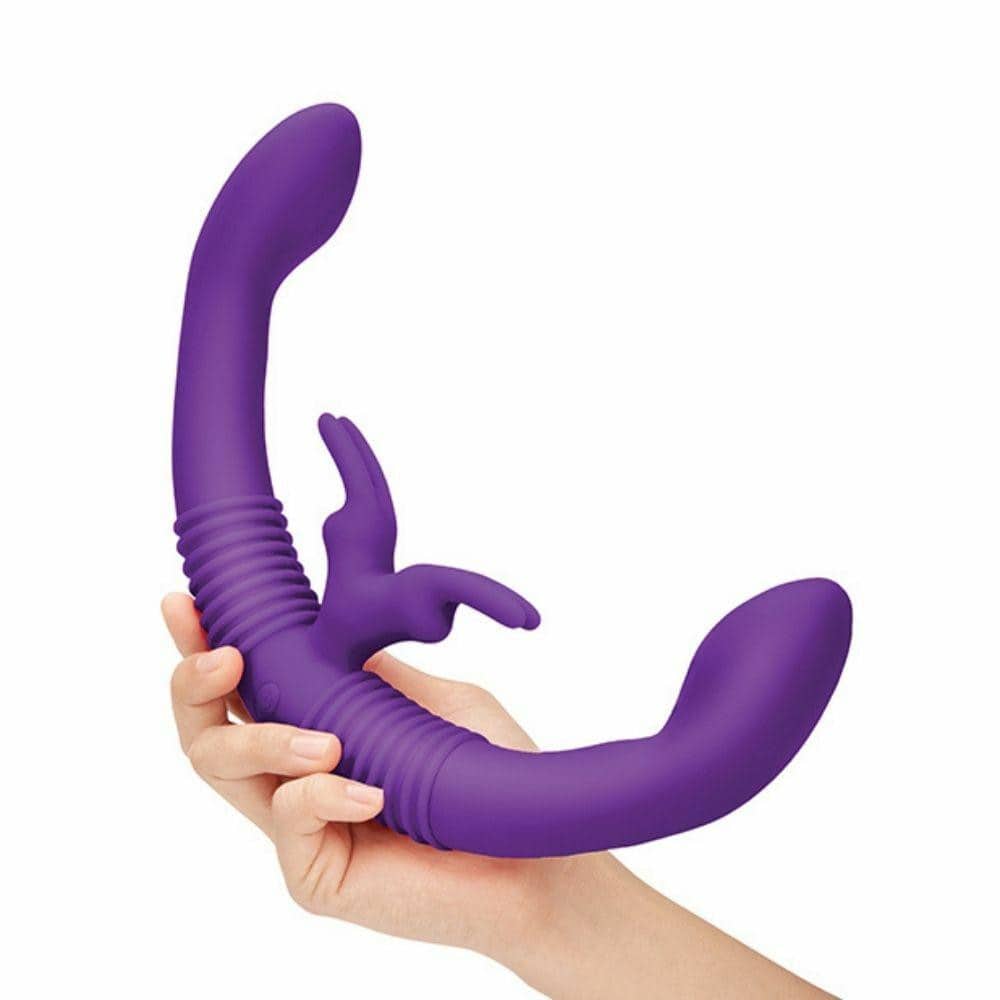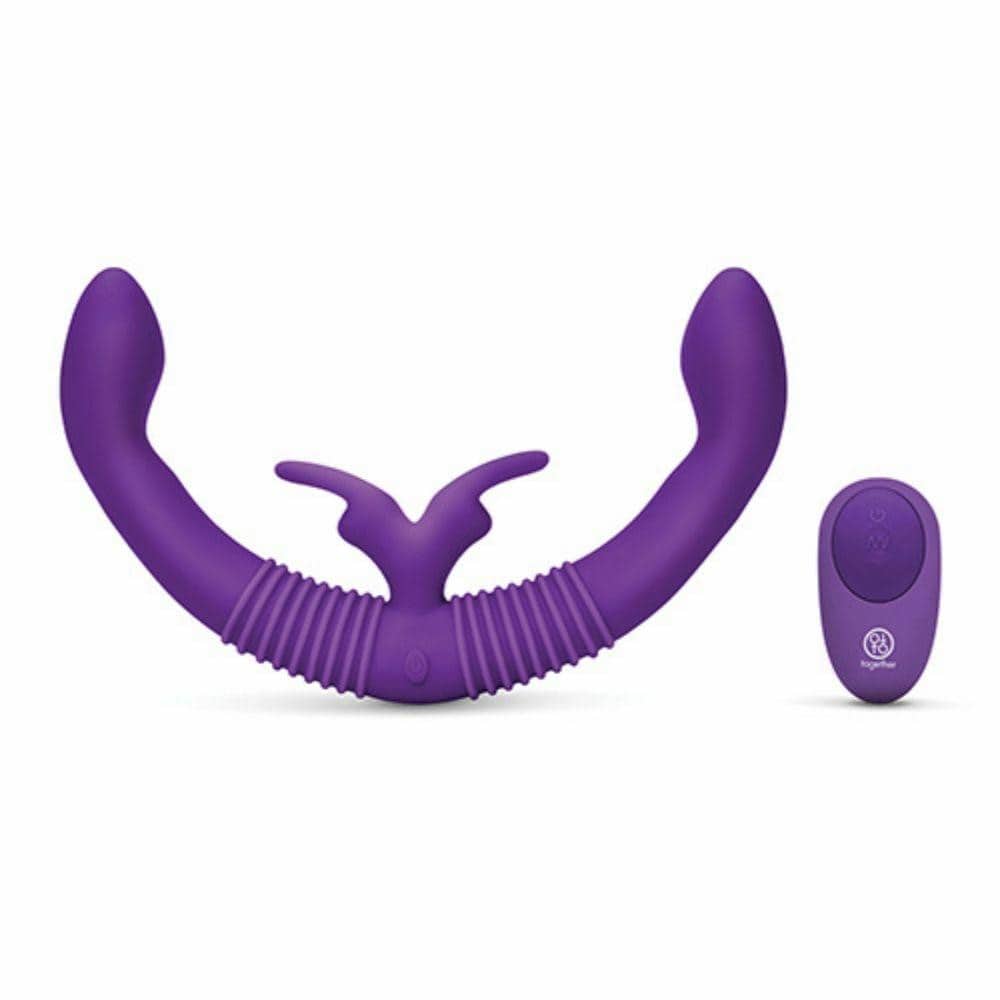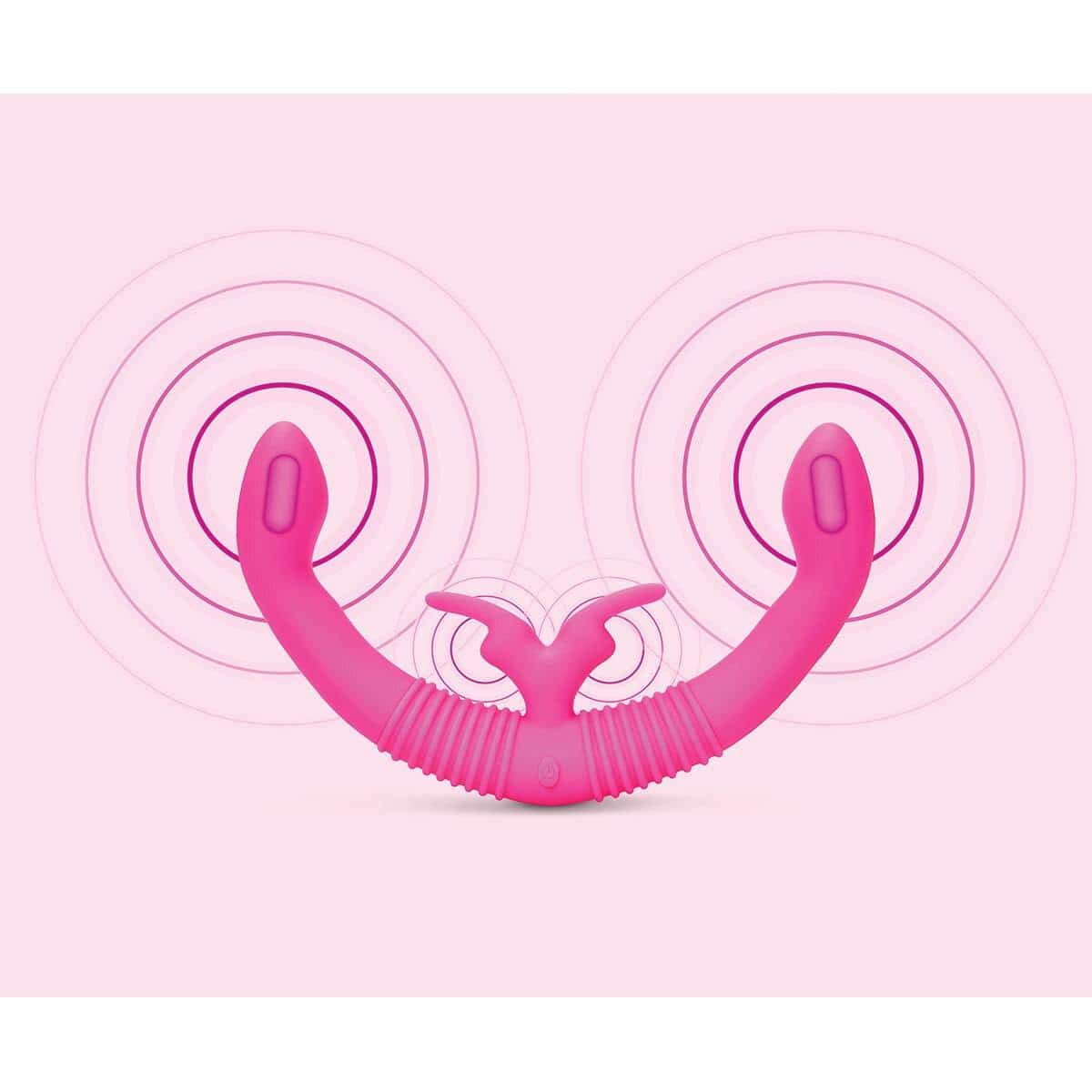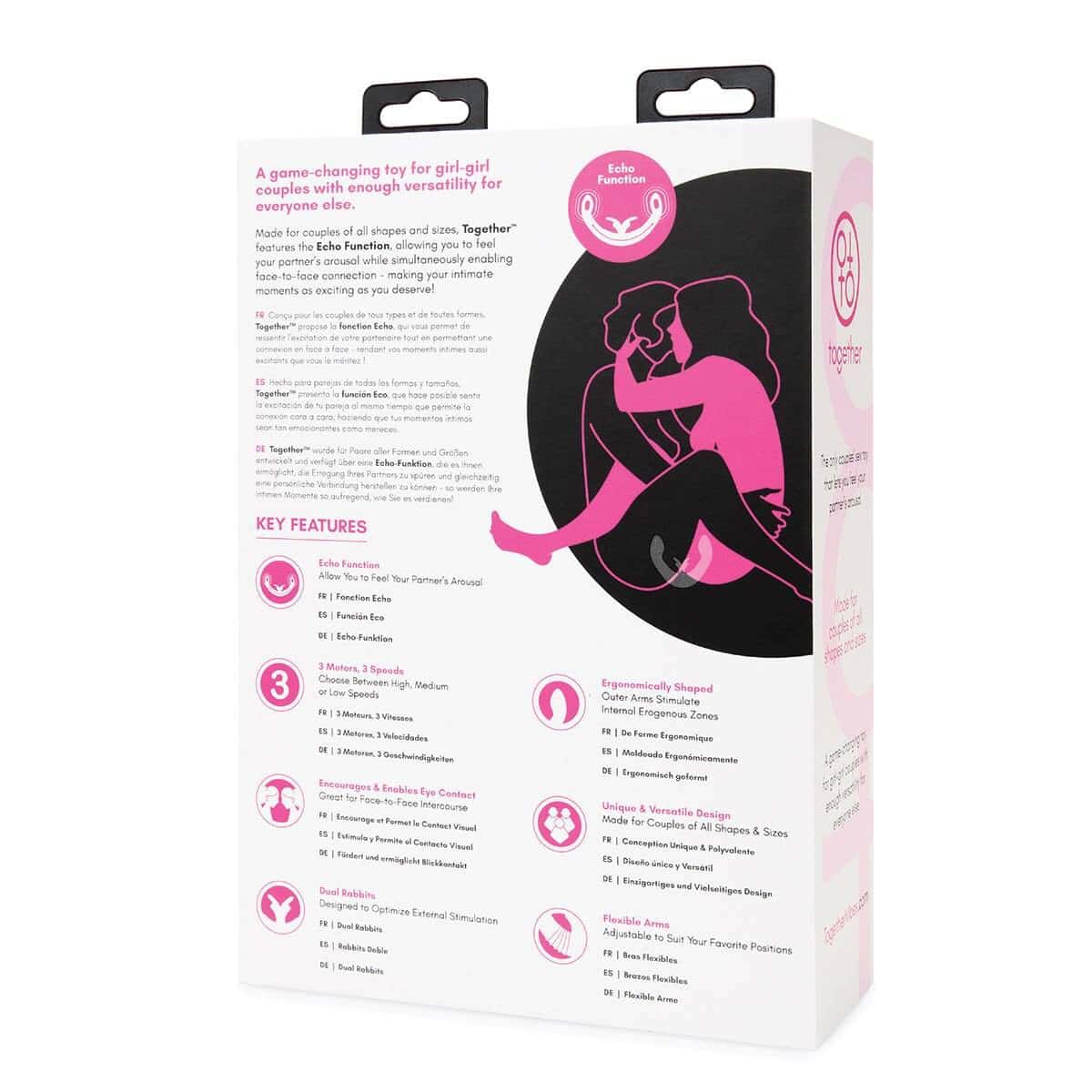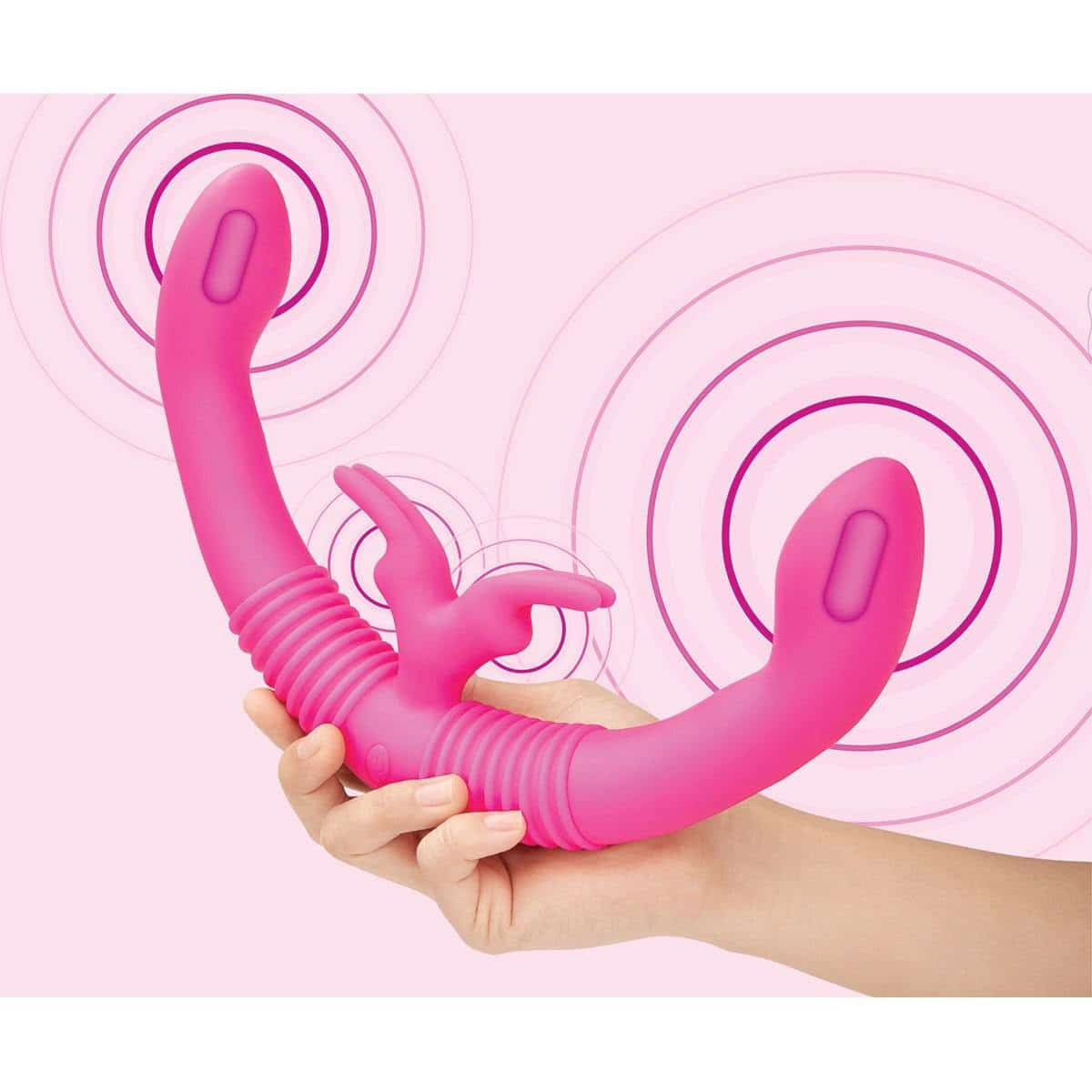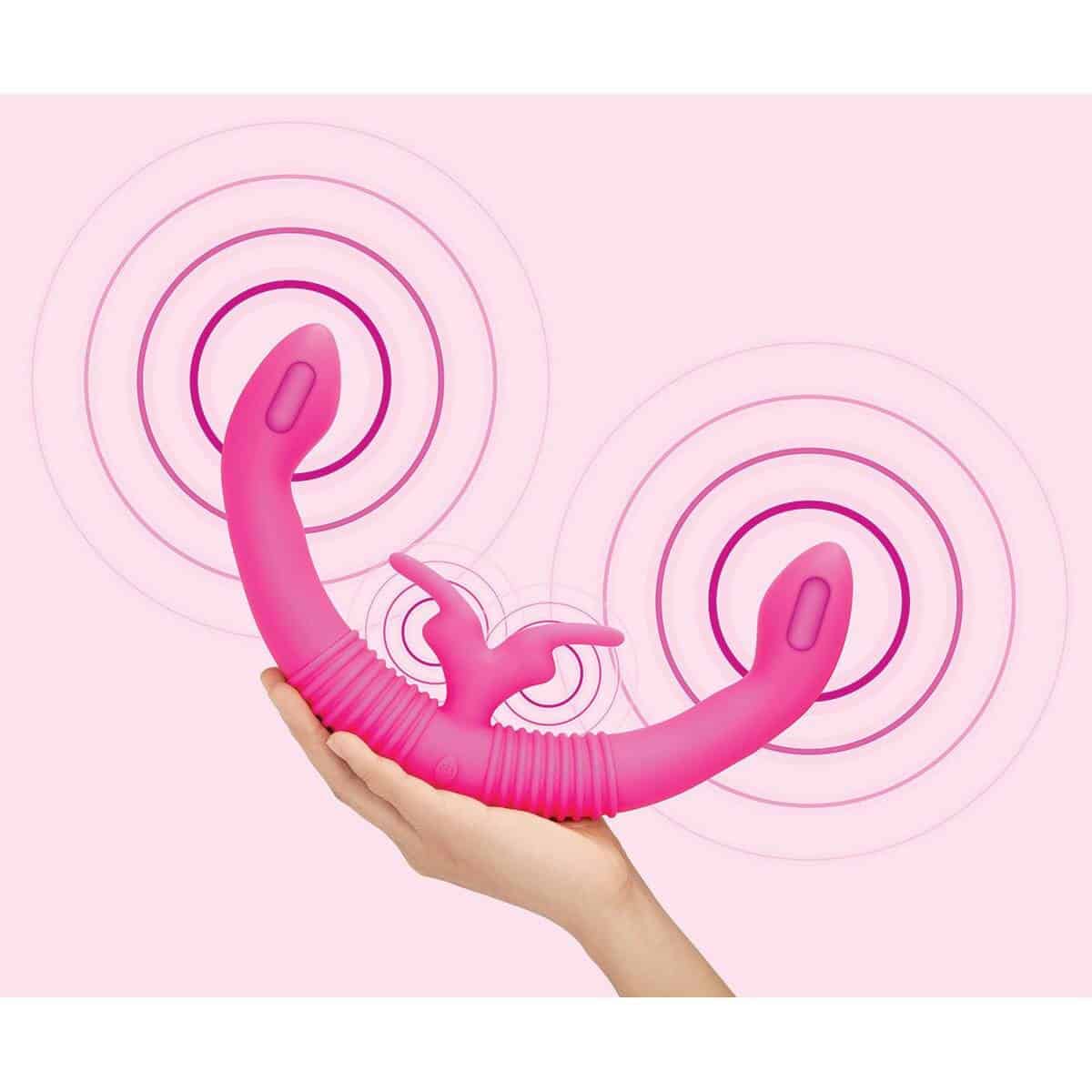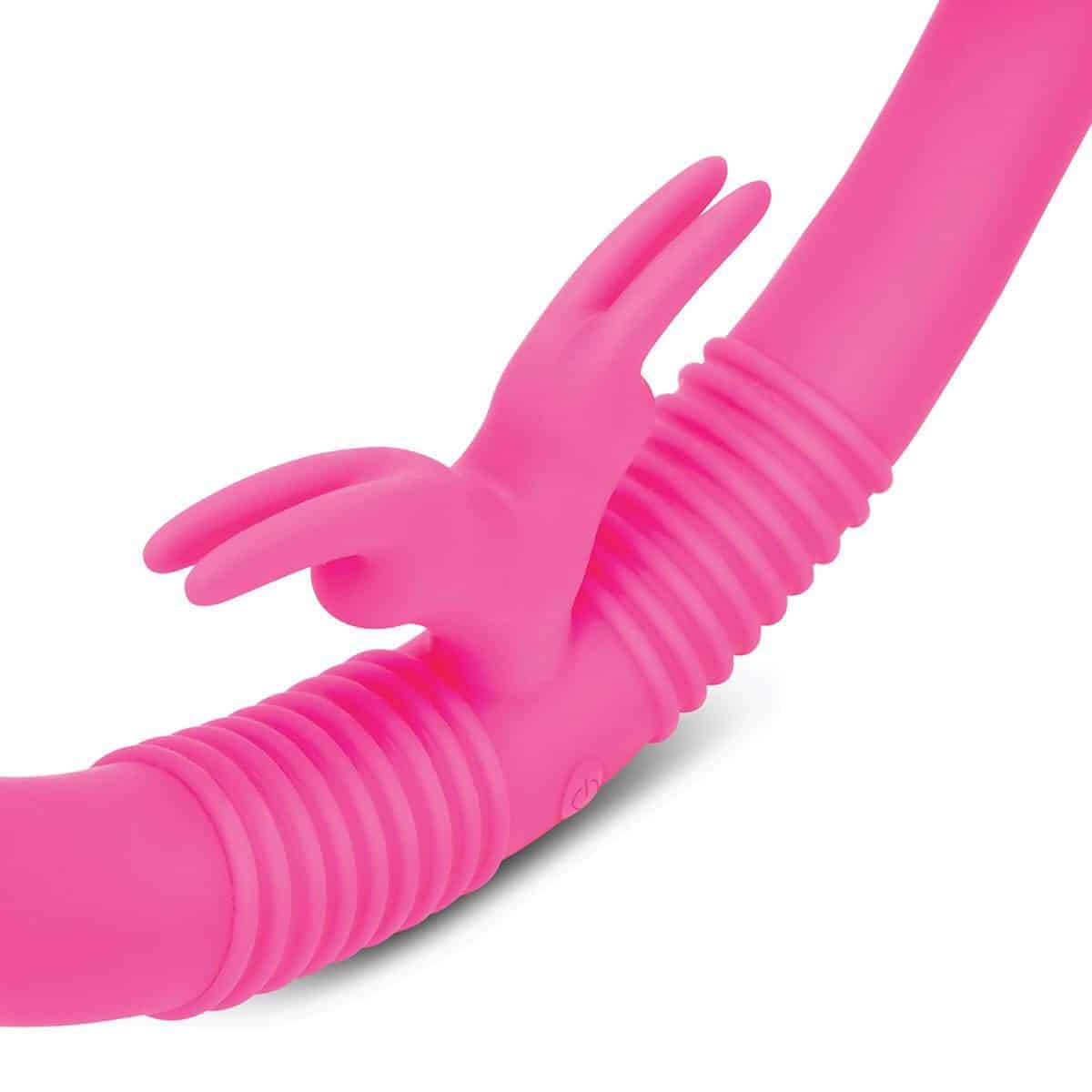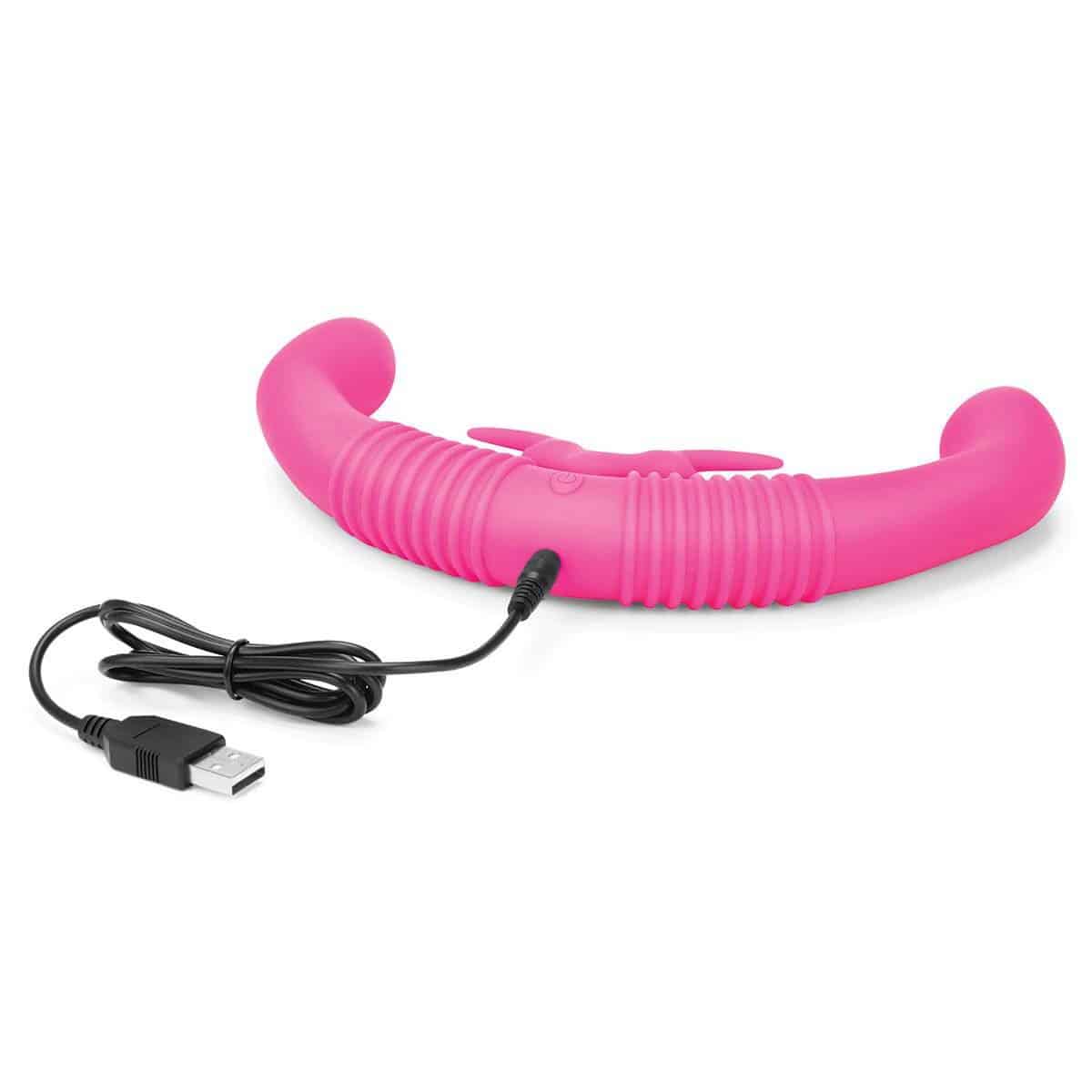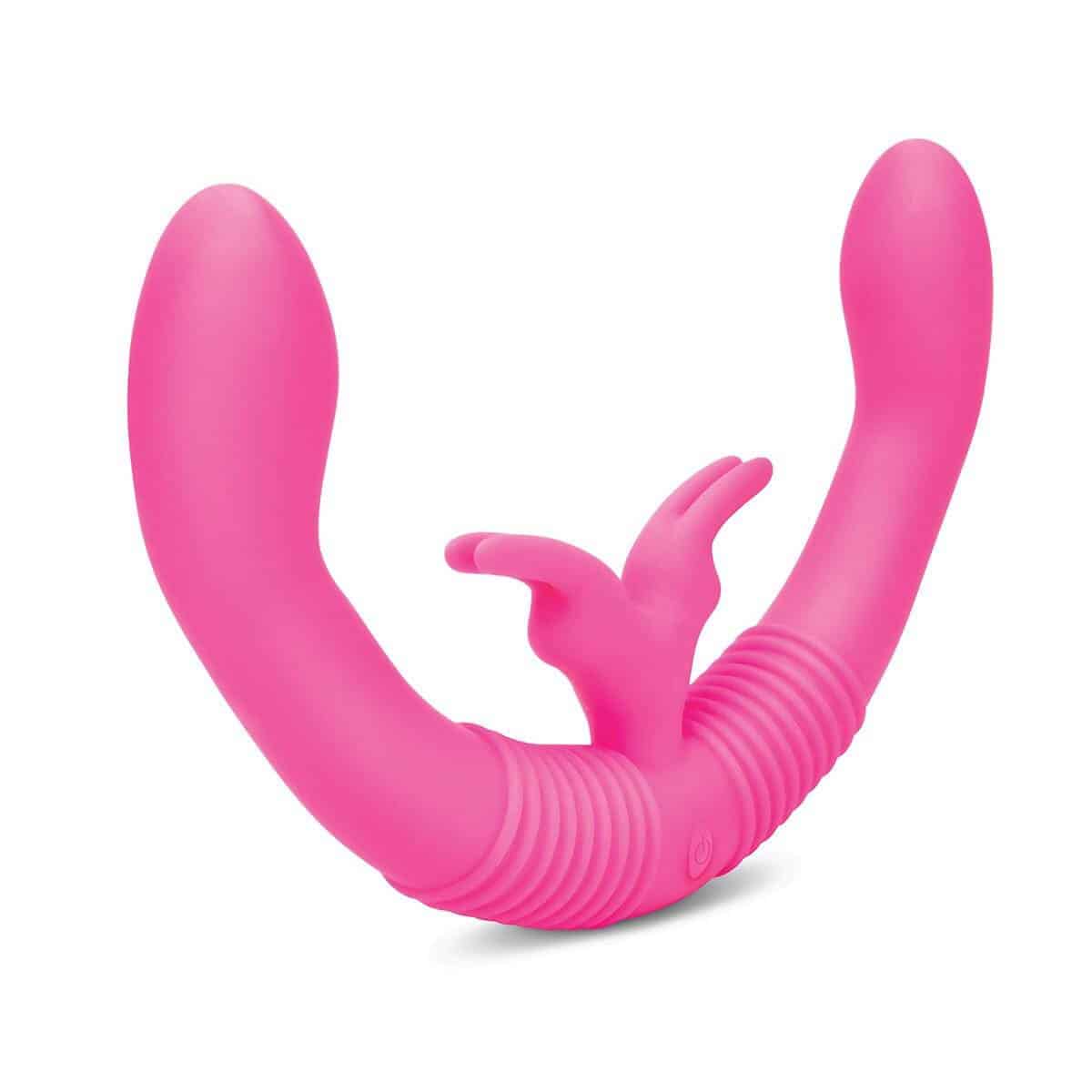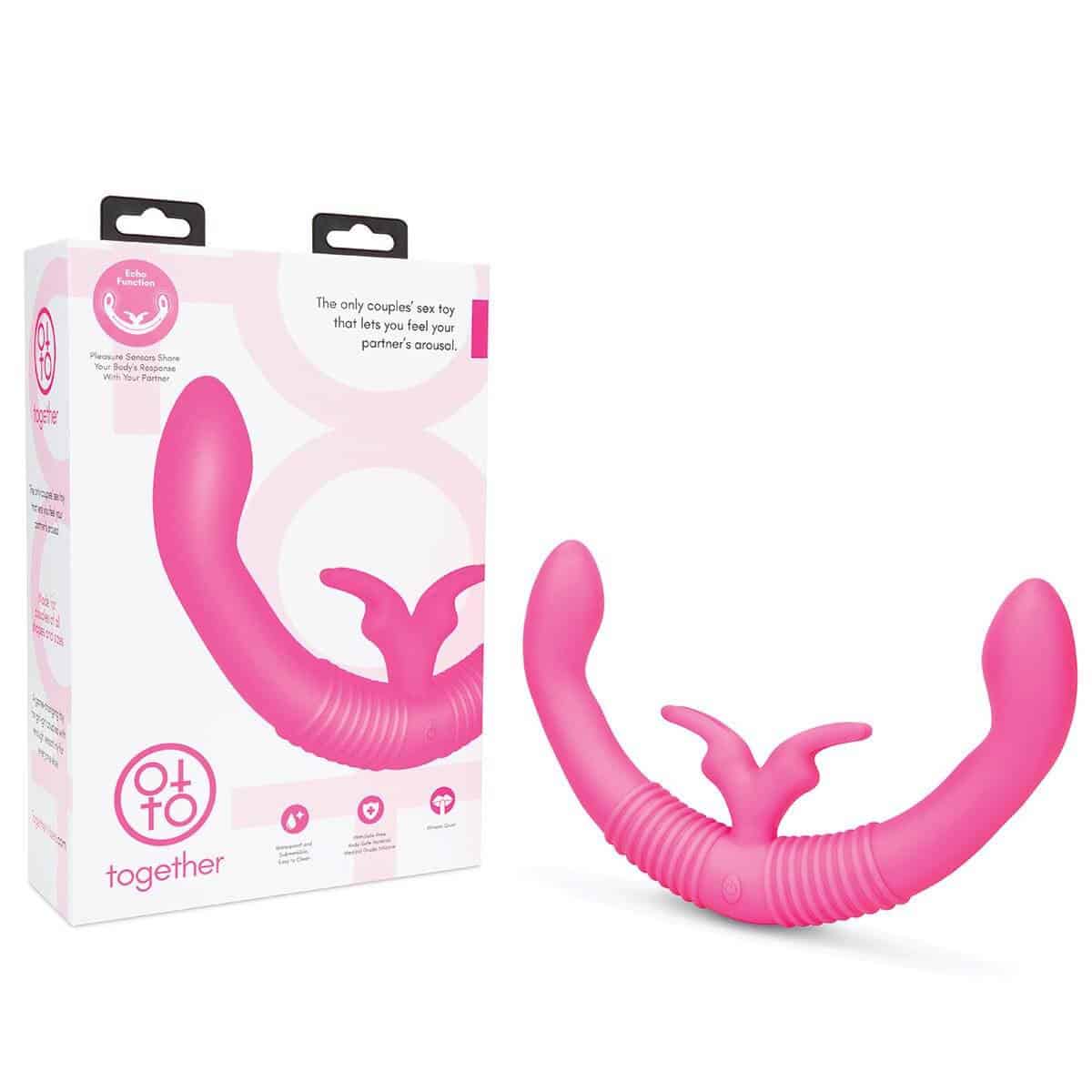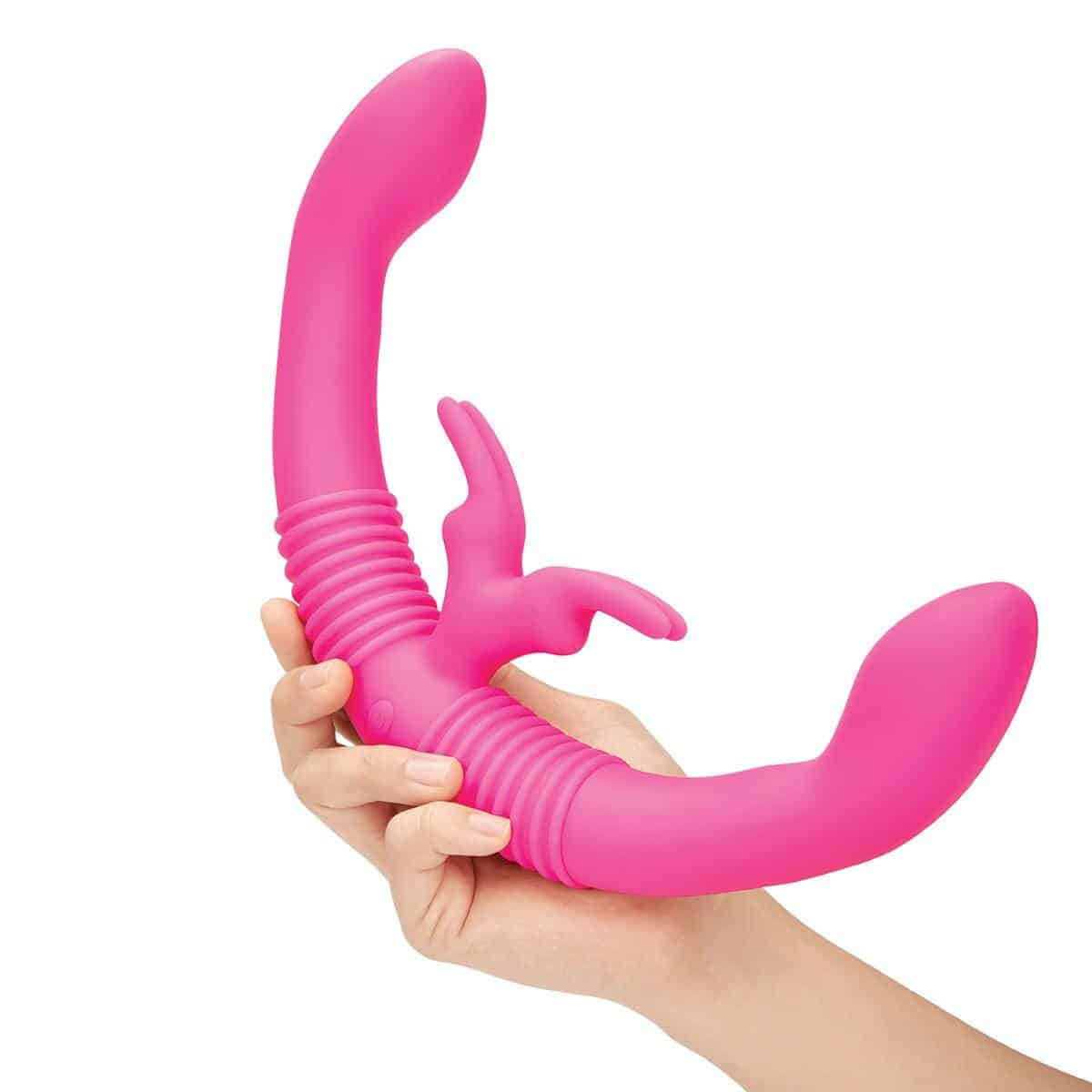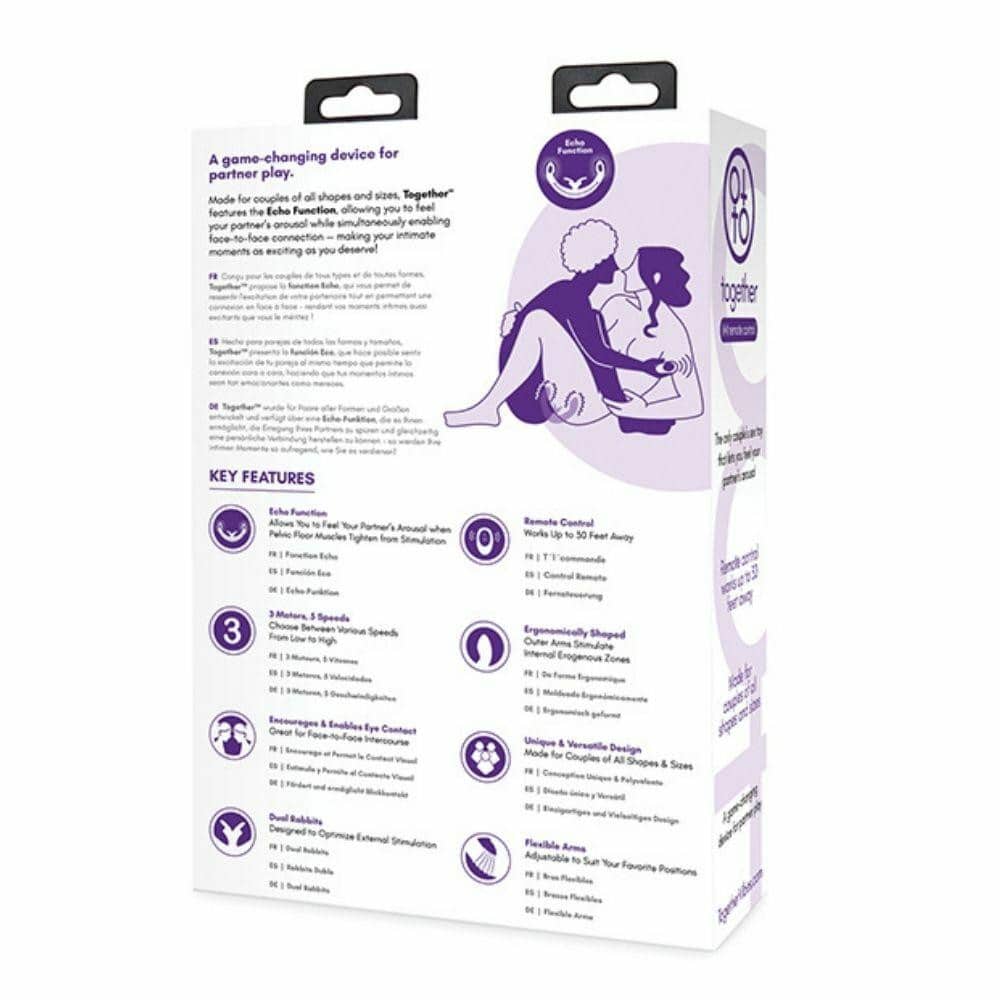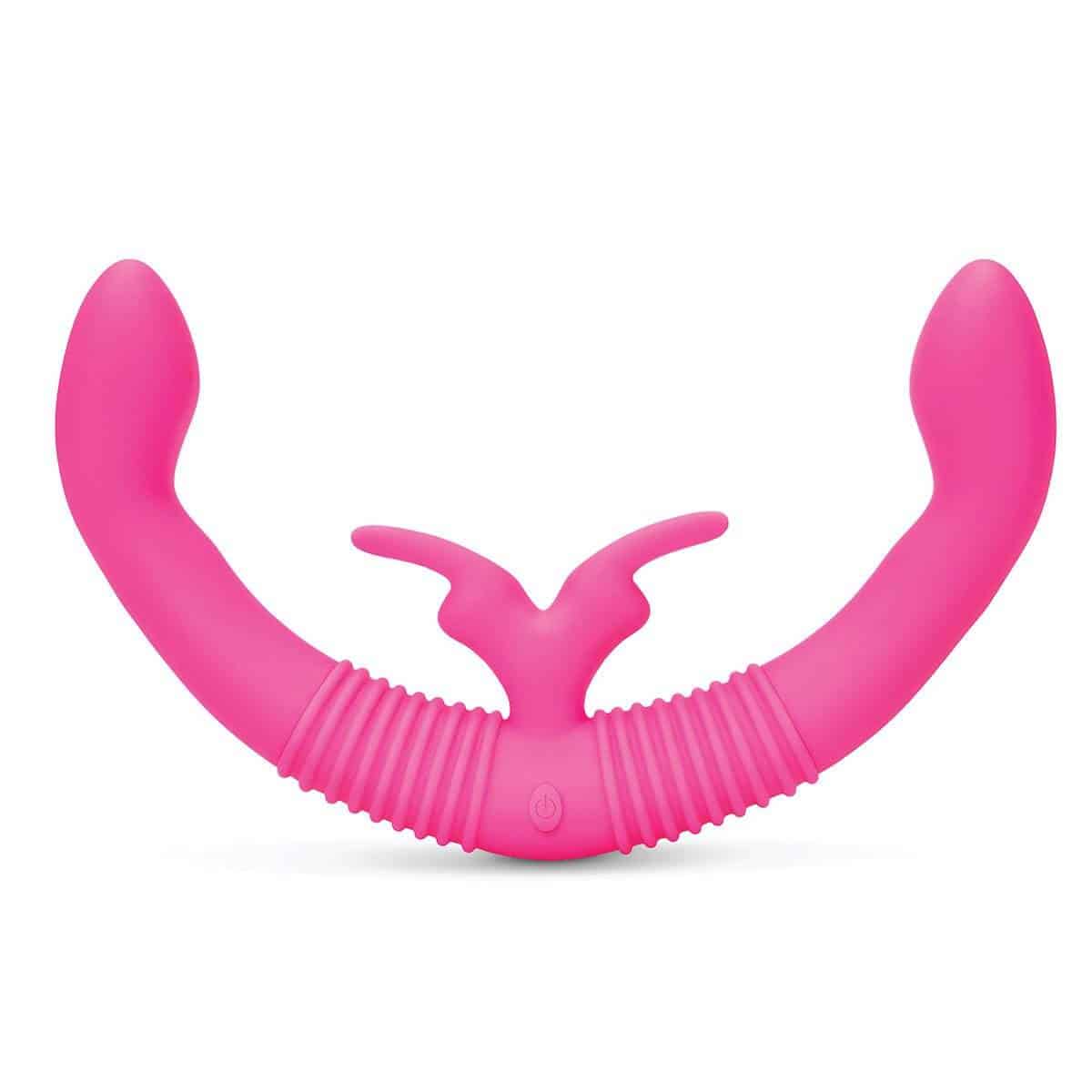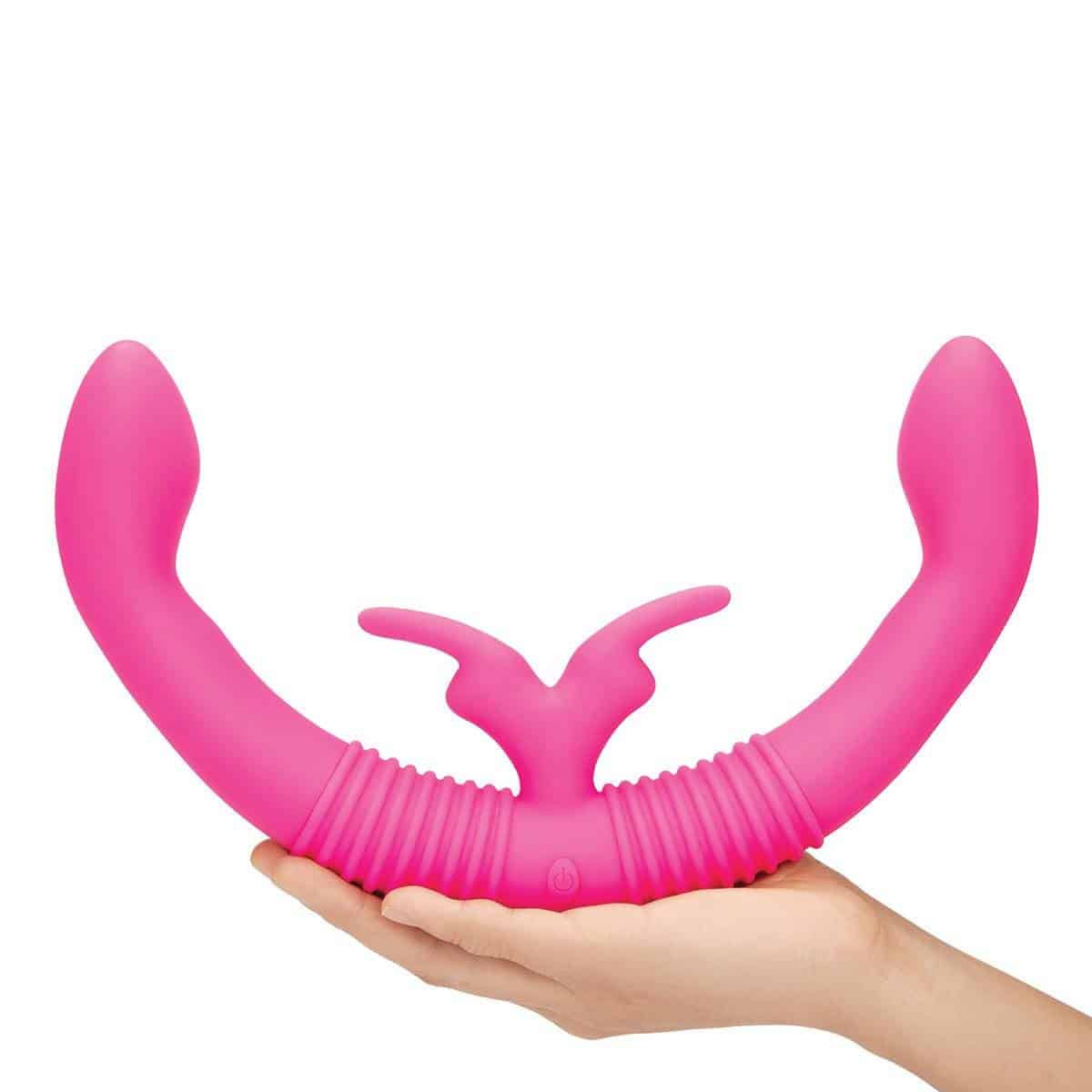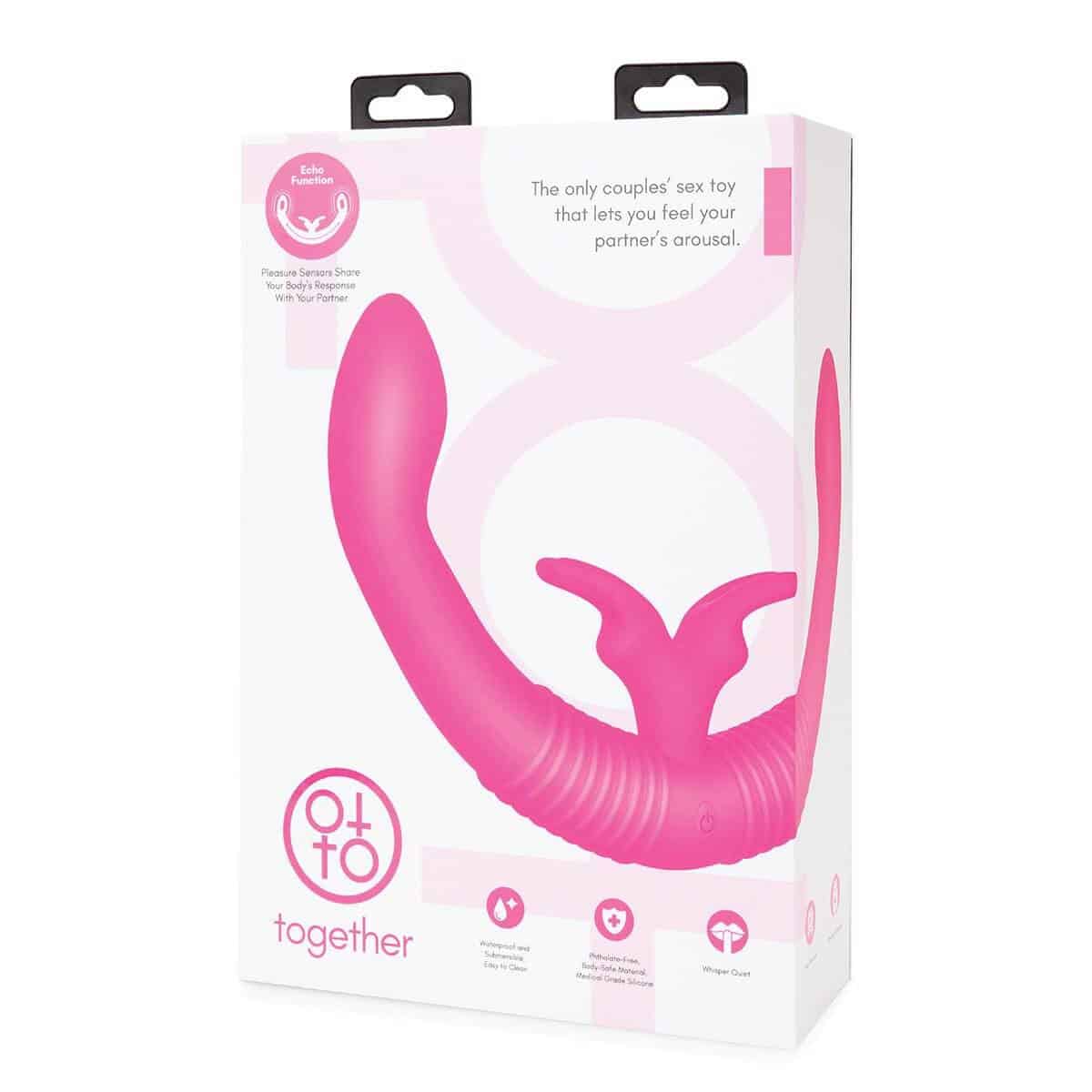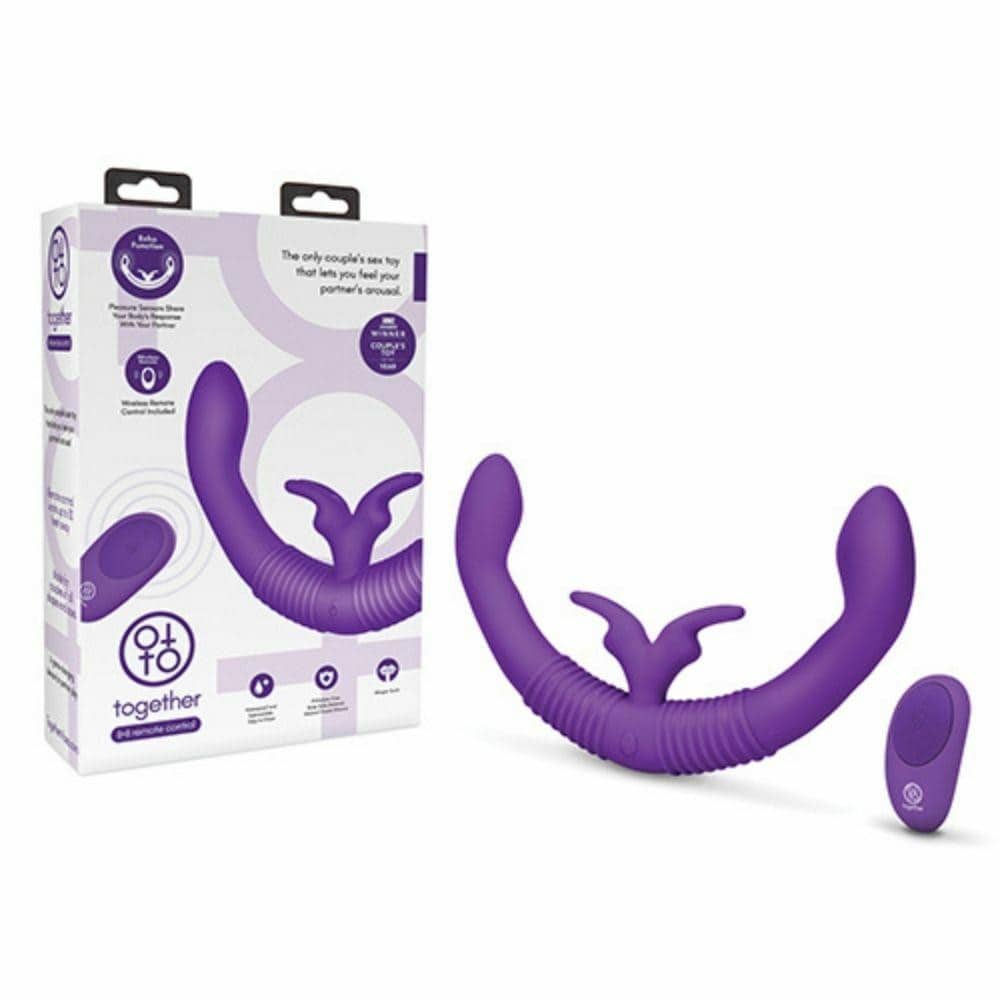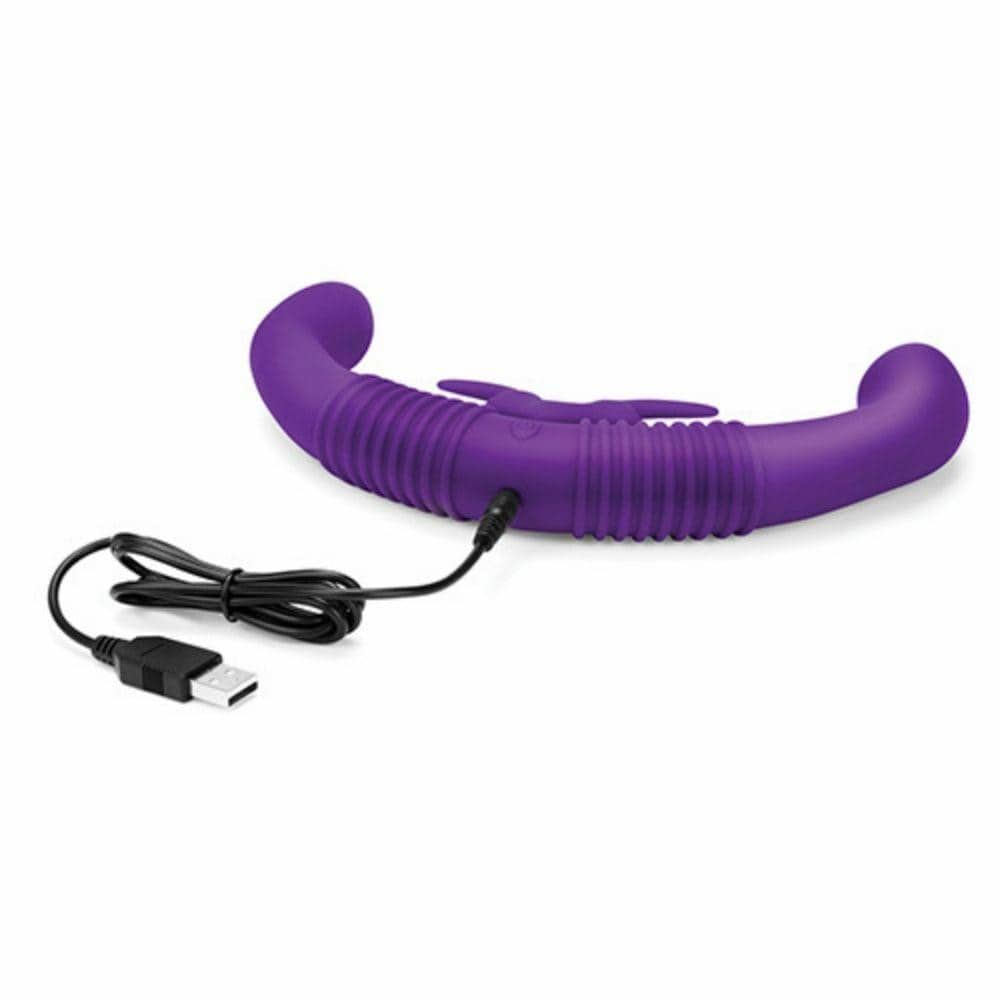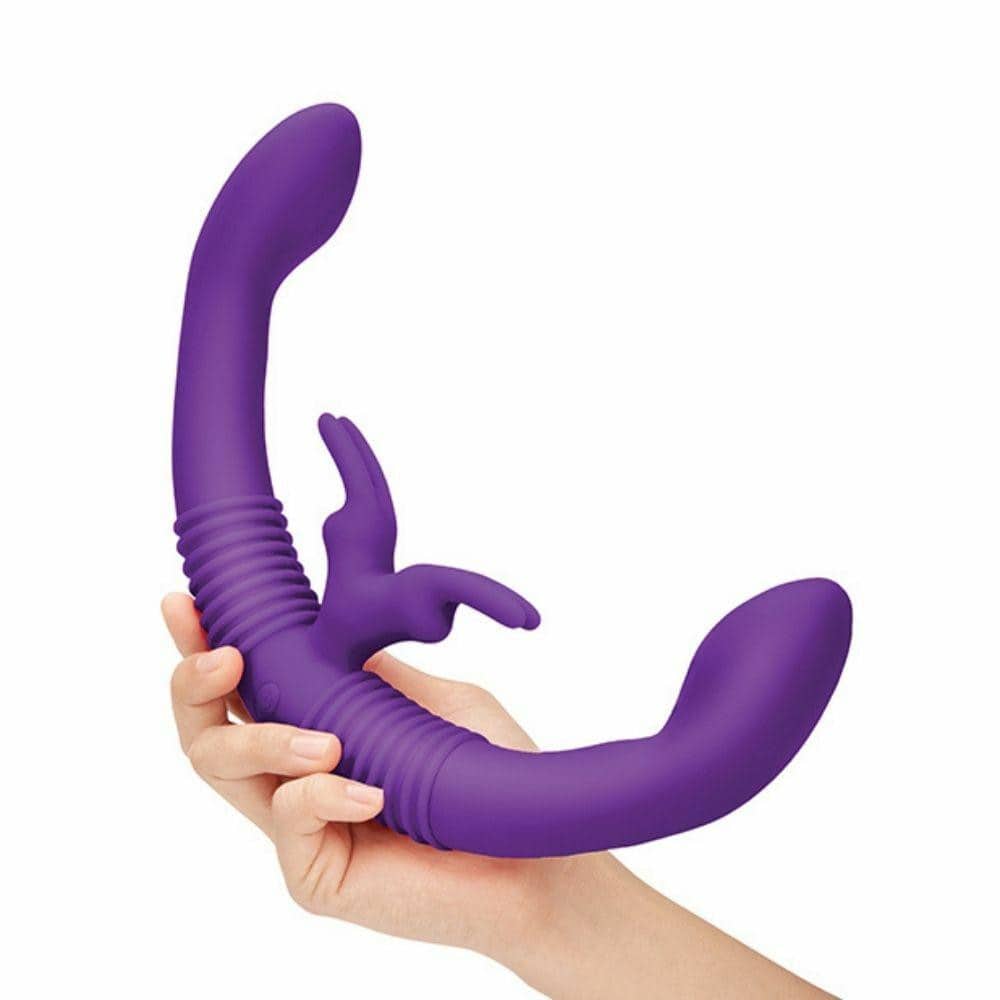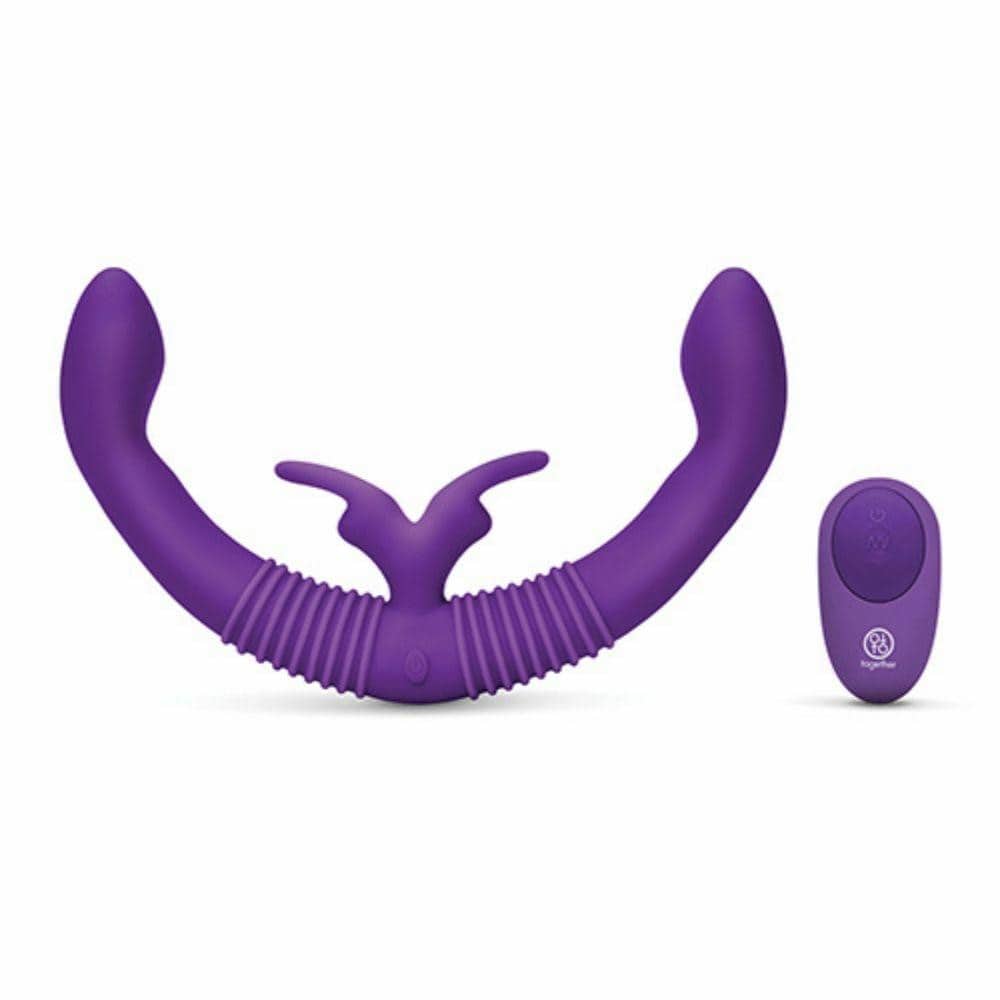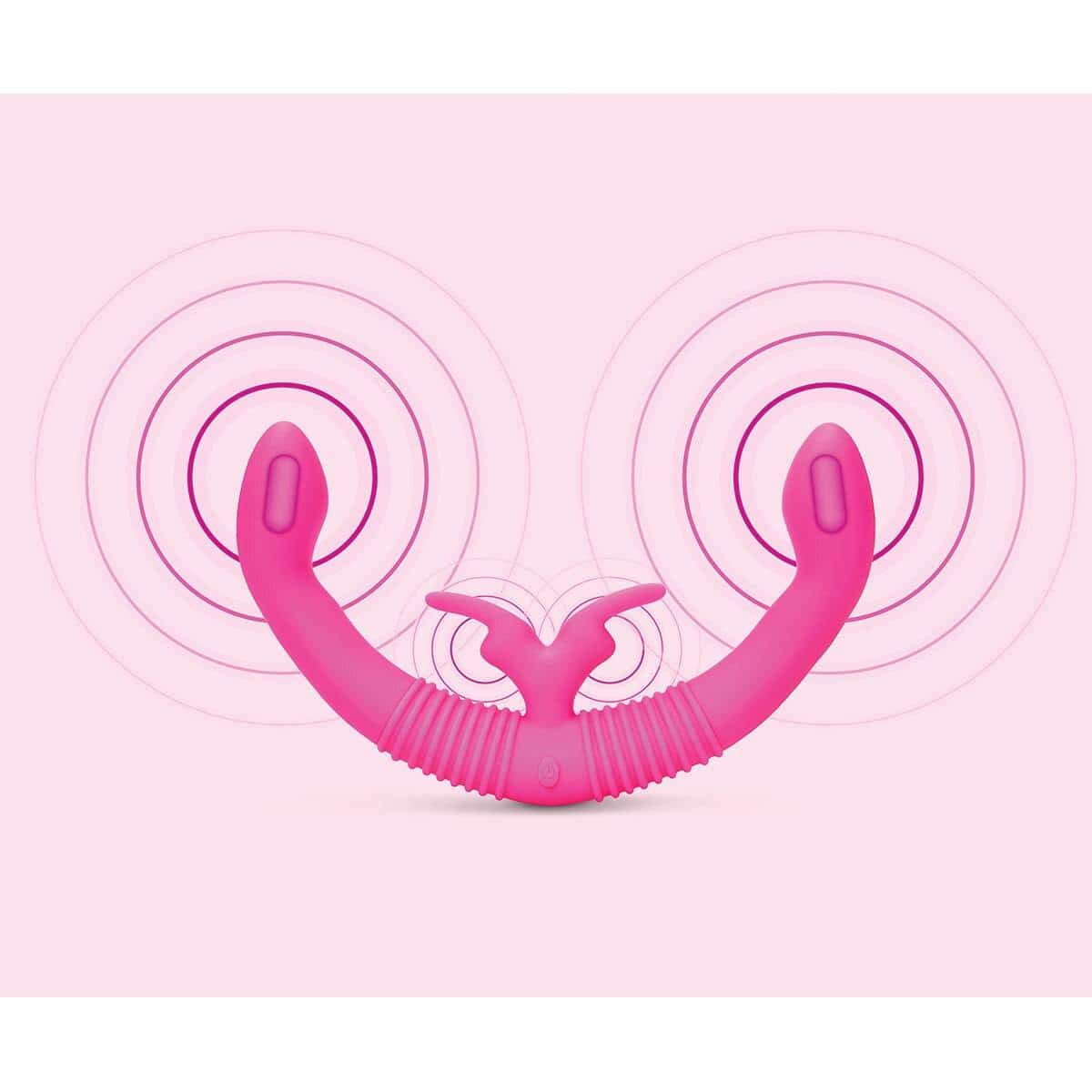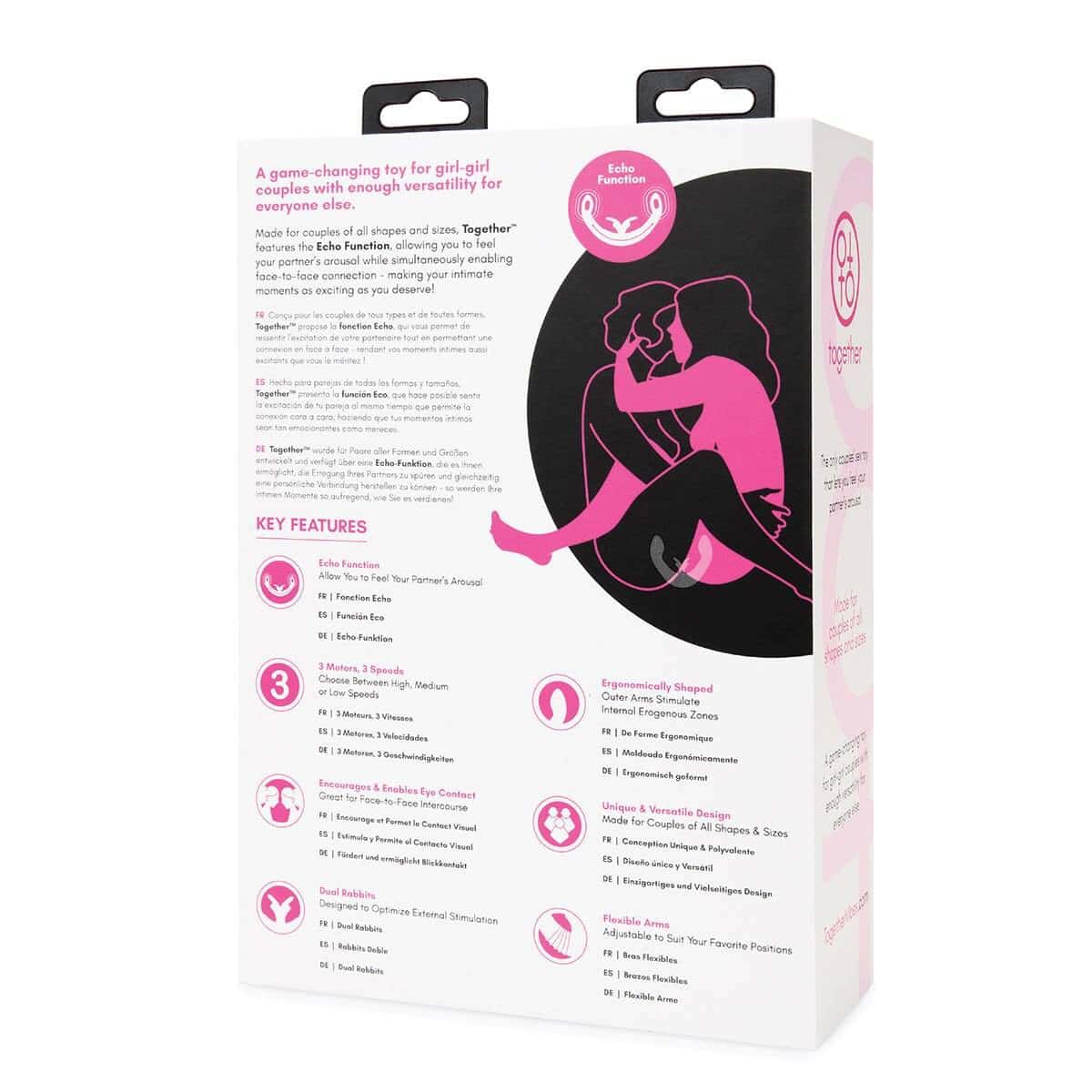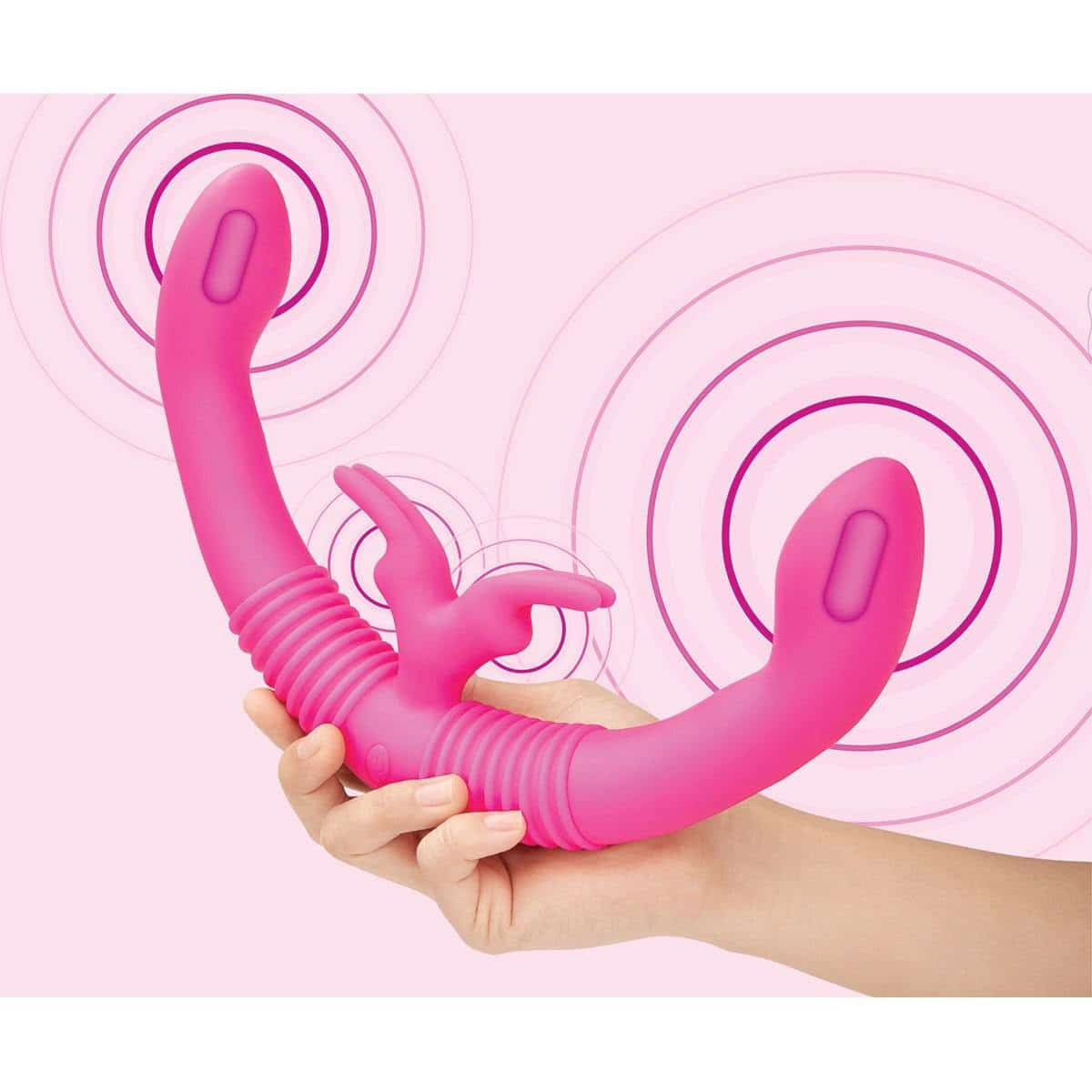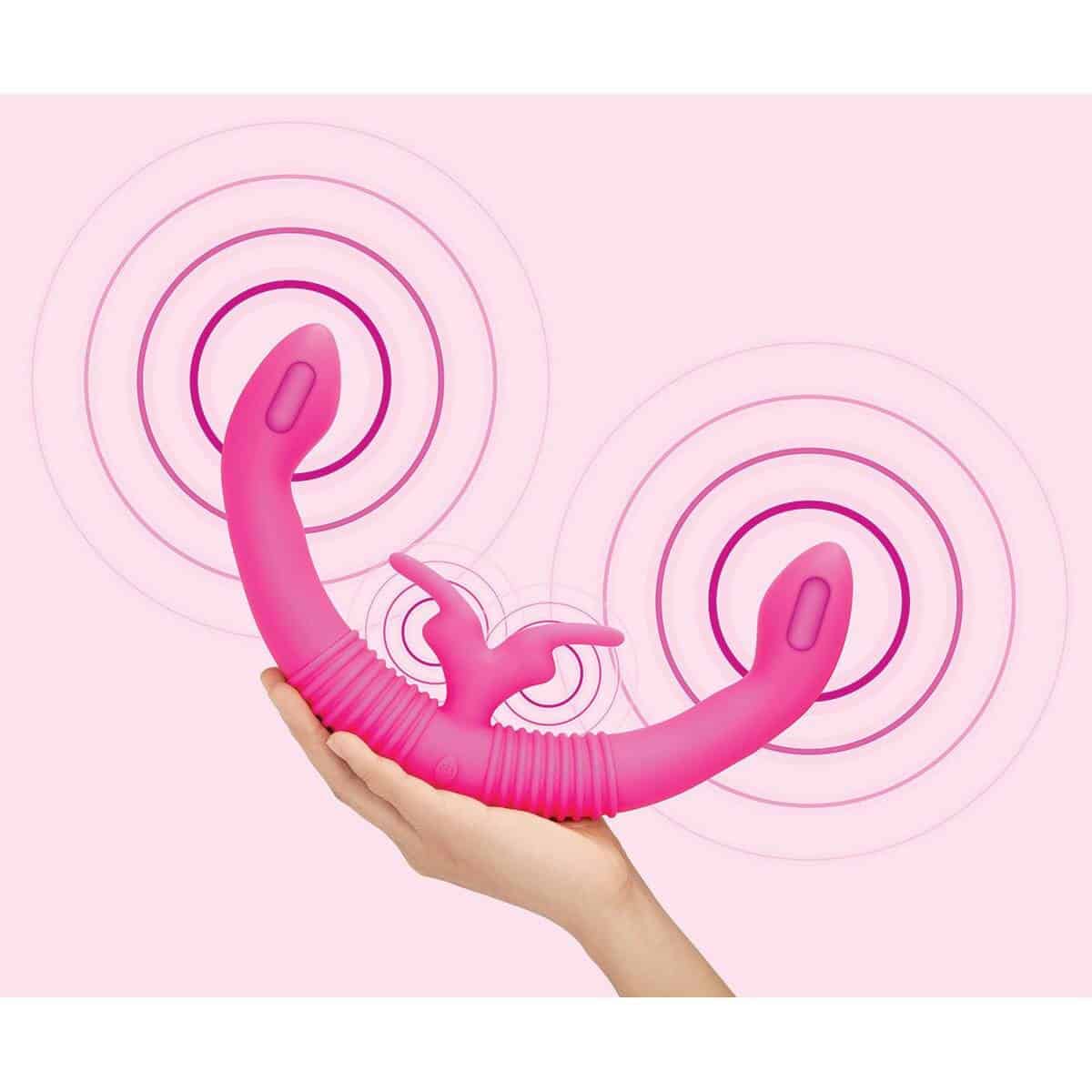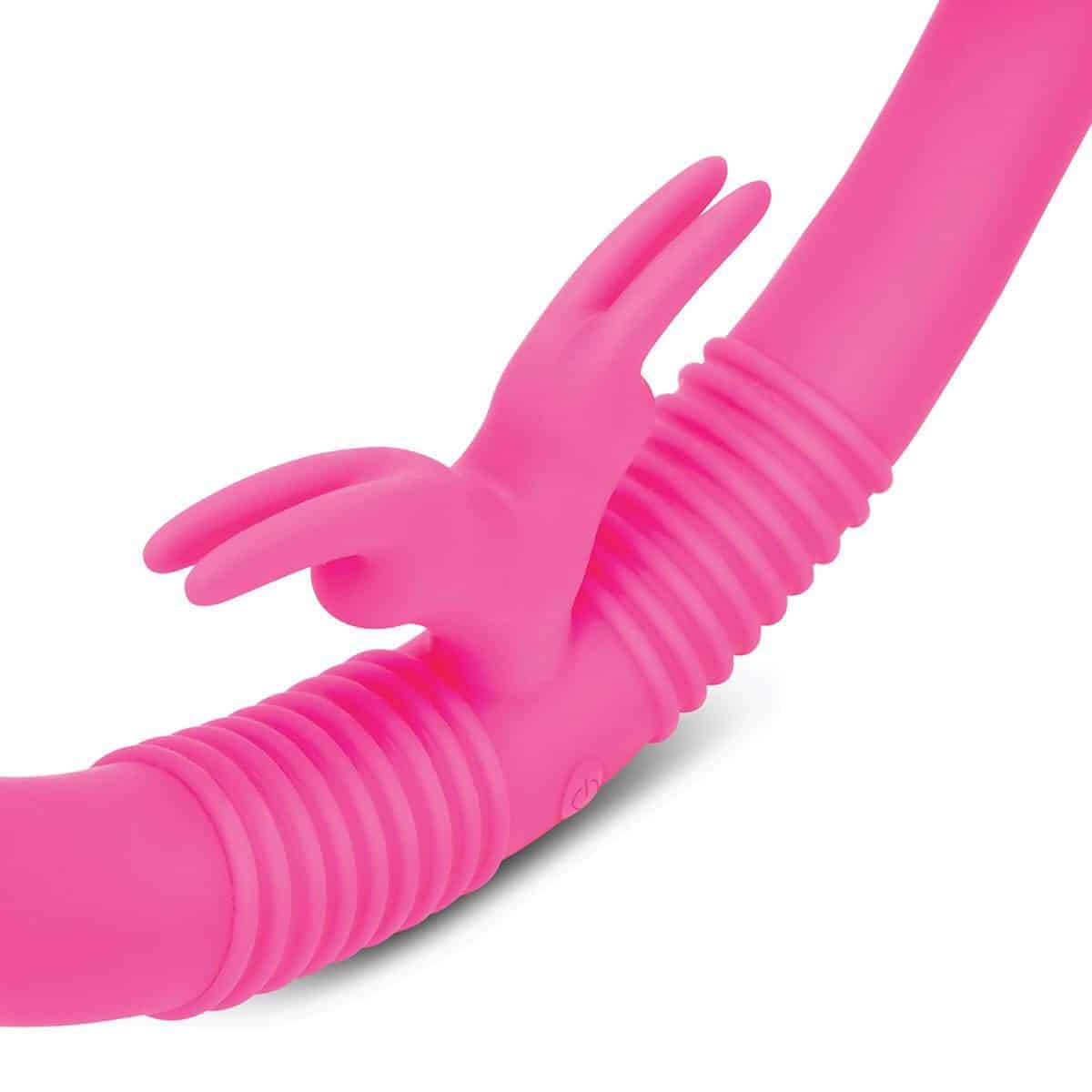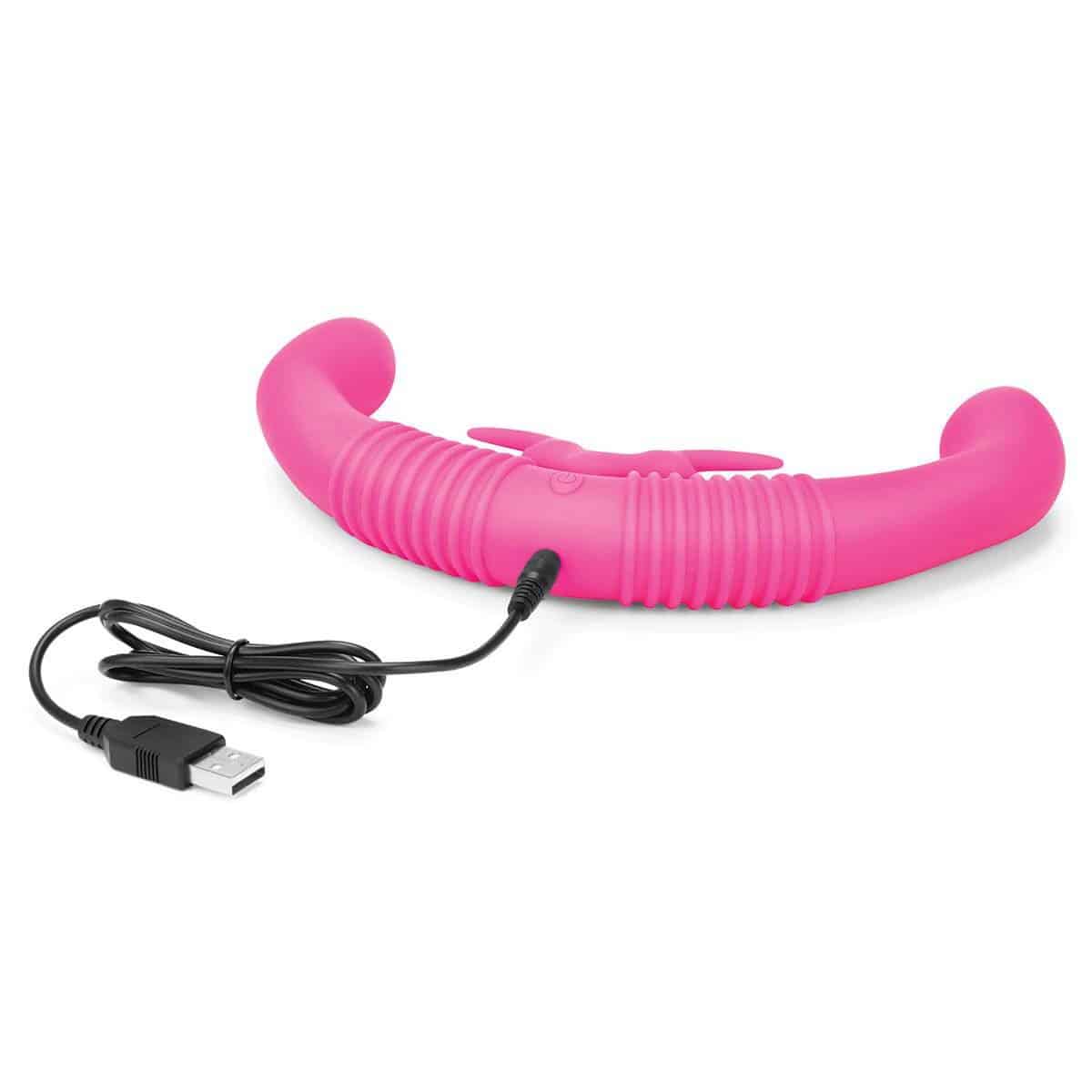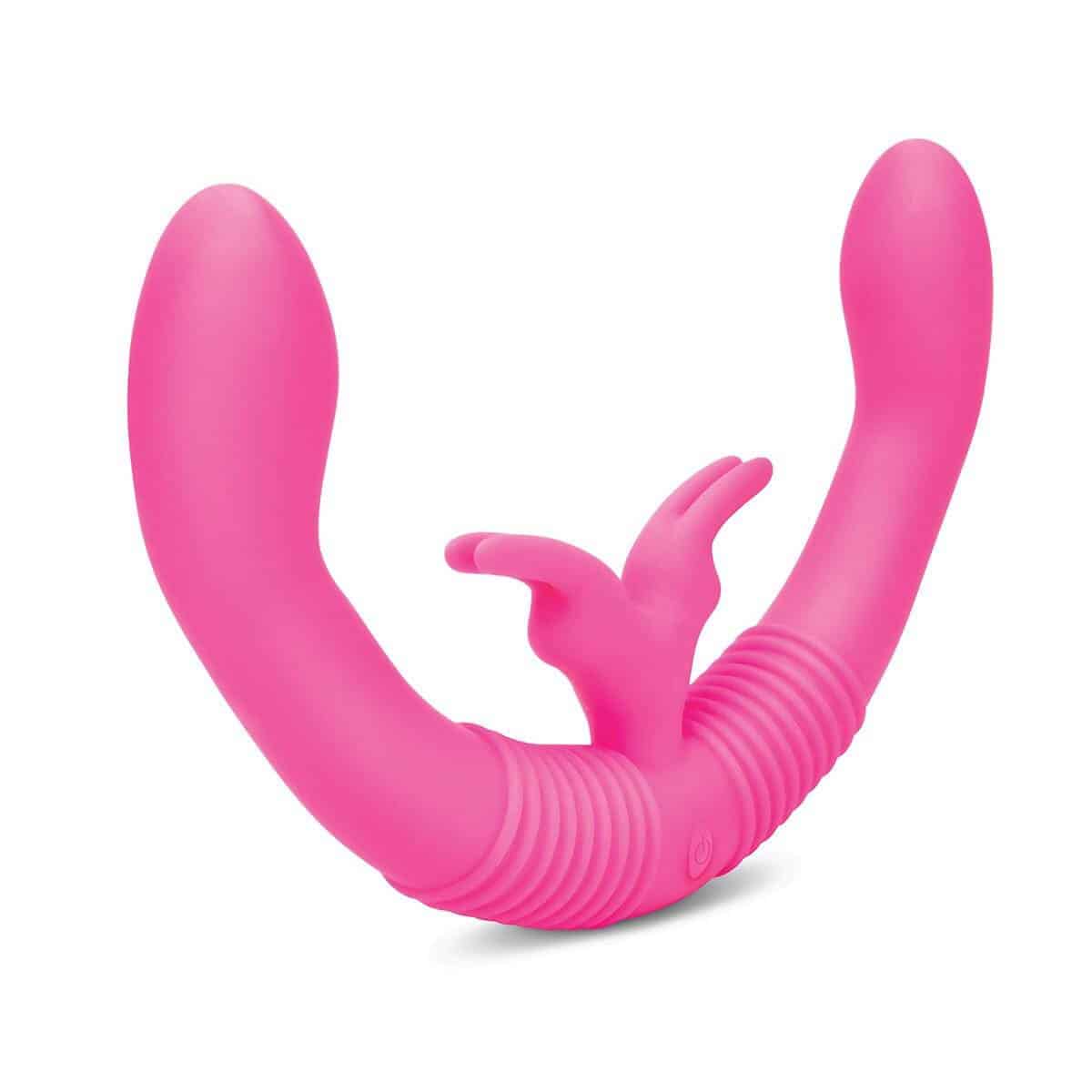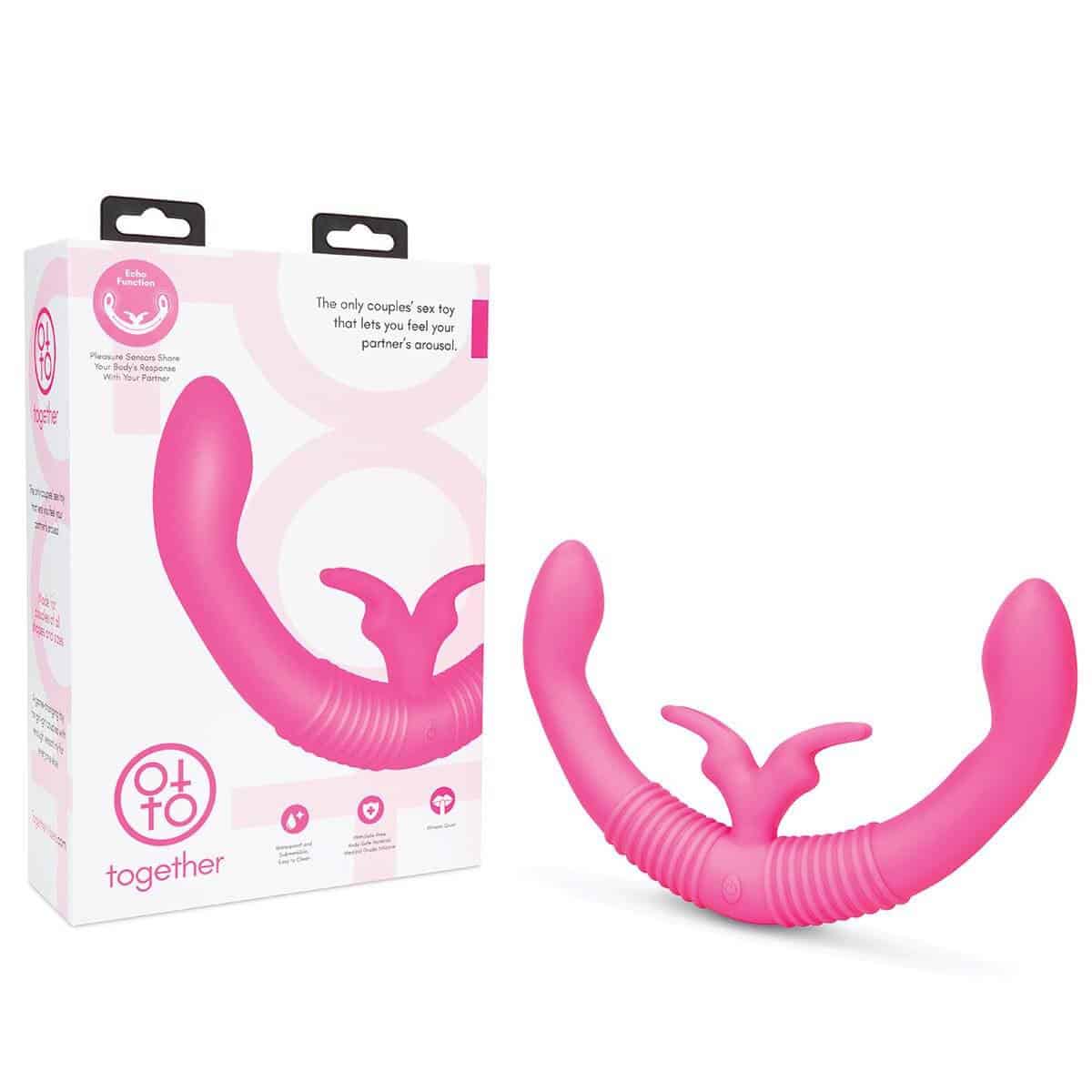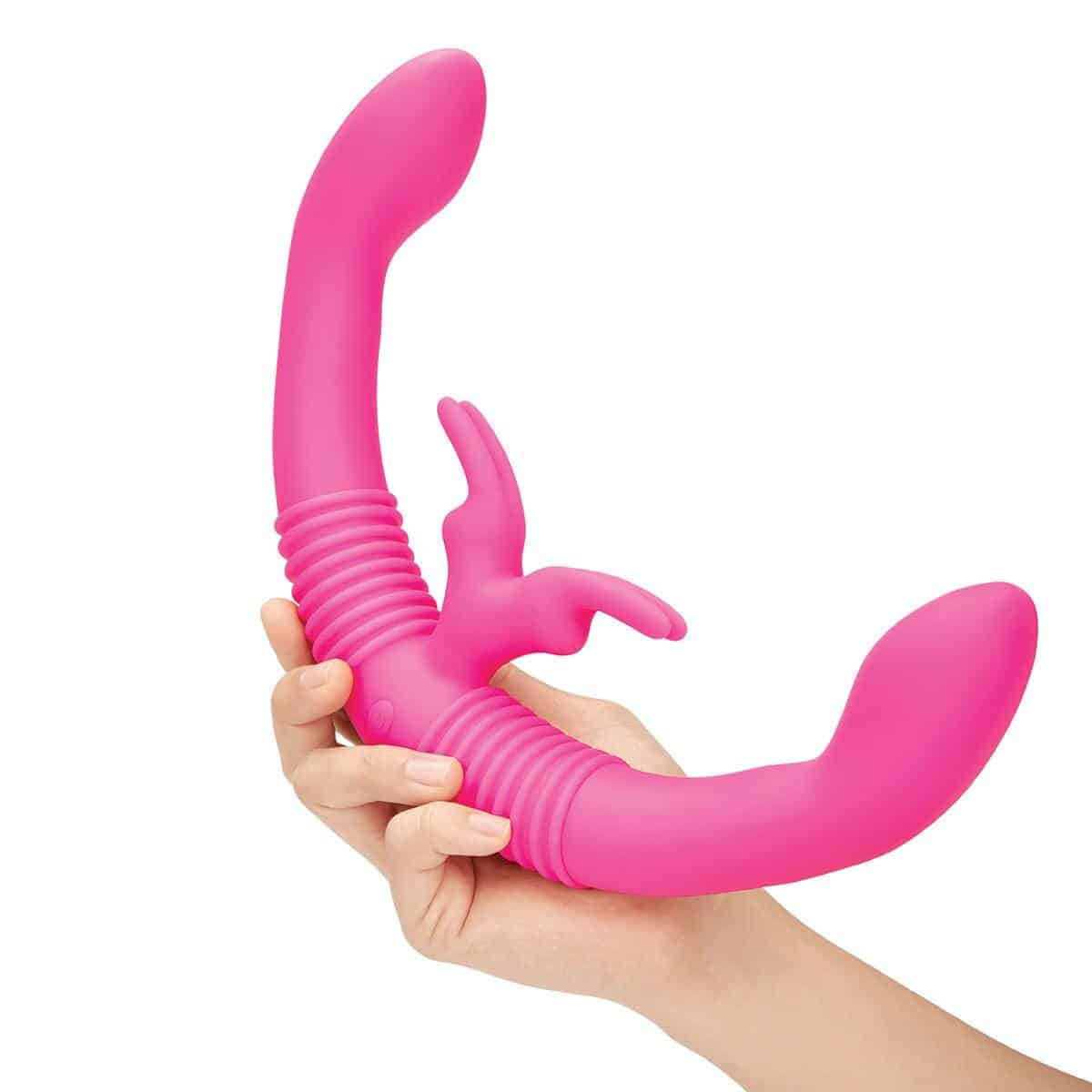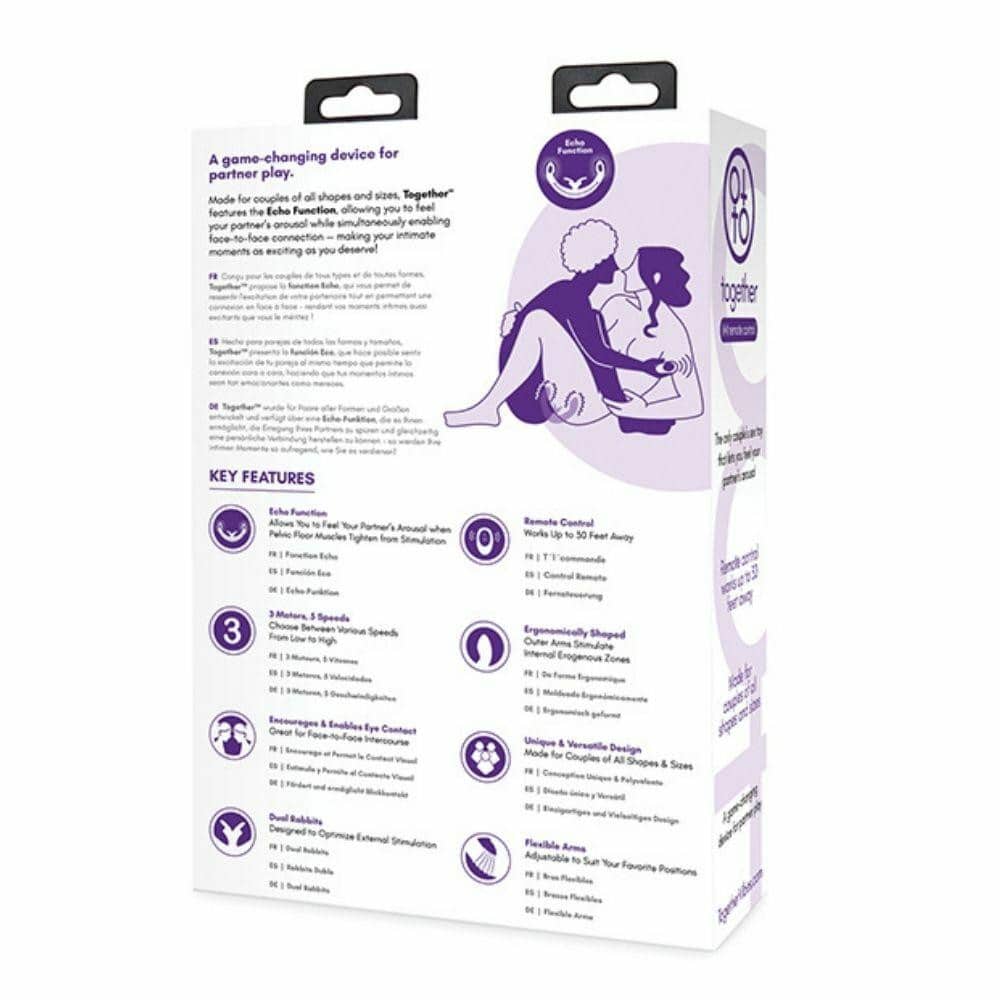 Together Couples Vibrator
Description
Together Couples Vibrator

Designed with its unique "W" shape, Together Lesbian Couples Vibrator and hands-free sex toy is equipped with the ability to provide a real-time-feedback response for lesbian couples engaged in sexual play.
ECHO FUNCTION
The Echo Function allows you to feel your partner's arousal. Utilizing your Kegel muscles, when pressure is being applied to one of the generous outer-arms of Together, that sensation is mirrored in the other arm, which your partner can feel. When inserted in both partners, either partner will respond with their own level of arousal and pressure, particularly as they are approaching climax by stimulating the internal erogenous zone.
You can also use the Echo Function during solo play. When one end is inserted, apply pressure to the outer arm with your hands and fingers for increased sensations during solo play.
UNIQUE "W" SHAPE
The Together Couples Vibrator has an innovative approach to shared passion. Ergonomically shaped, it is designed to allow both partners to face each other, promoting closeness during intimacy. This luxury sex toy is excellent for face-to-face sex but is also great when partners move into different positions.
Made for couples of all shapes and sizes, Together Couples Vibrator promotes pleasure and intimacy between couples.
FLEXIBLE ARMS
Adjustable to suit your favorite positions
DUAL RABBITS
Designed for opposite dual stimulation of both partners' clitoris and G-spot.
REMOTE CONTROLLED
The remote control works up to 30 feet away.
SPLASH PROOF
We recommend only using water-based lubricant and cleaning your luxury vibrator with sex toy cleaner.
Features:
Hands-free vibrator and sex toy for lesbian couples

Echo function where you can feel your partner's arousal

Standard version | 3 motors and 3 speeds

Remote Controlled version | 3 motors and 5 speeds

Encourages face-to-face contact and intimacy

Dual rabbits for internal and external

stimulation

for both partners

Ergonomic

Flexible internal arms for maximum G-spot stimulation

USB Rechargeable

Running Time | 60 Minutes

Splash proof
Measures:
Insertable length: 8.46″
Diameter: 1.57″