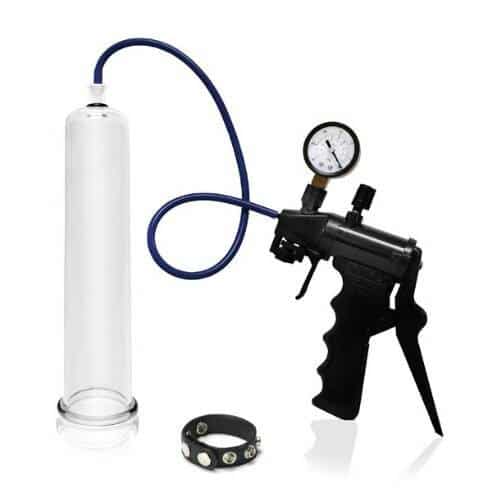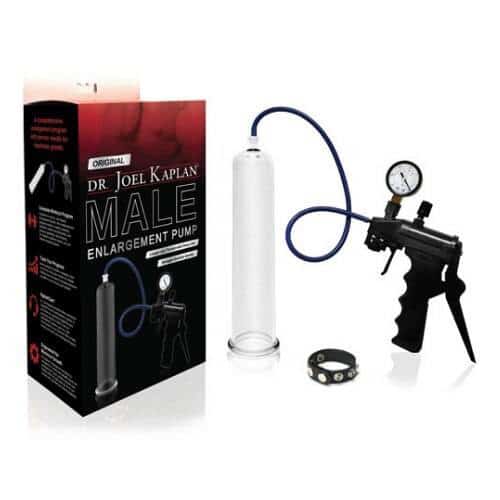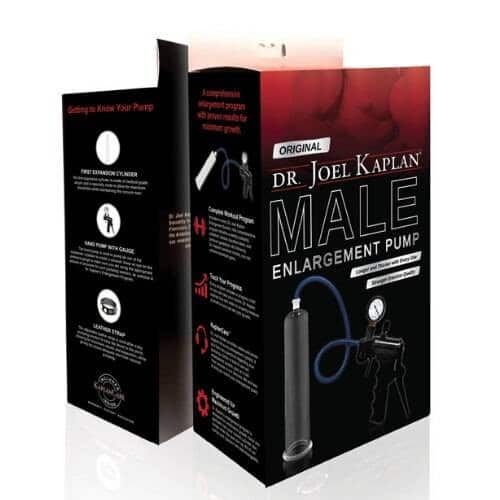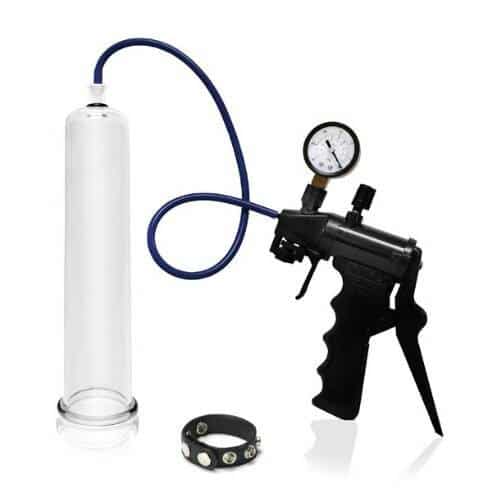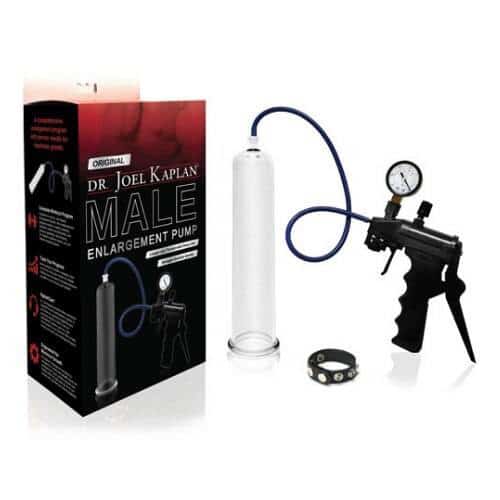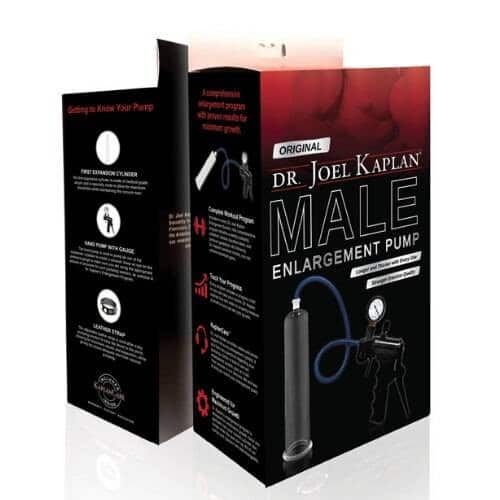 Dr. Joel Kaplan Male Enlargement Pump System
Description
Dr. Joel Kaplan Male Enlargement Penis Pump System
Lengthen and thicken your erect penis with the FDA approved Dr. Joel Kaplan Enlargement Penis Pump System.
Use this pump to reverse shrinkage due to age, help correct mild curvature, resolve premature ejaculation, erectile dysfunction (ED), and build confidence and self esteem.
The hand trigger vacuum pump is a hand-operated, light weight, heavy duty vacuum pump with a pressure release valve at your fingertips. This penis pump and enlargement system comes with an air pressure gauge which allows you to monitor the amount of pressure being applied.
The cylinder is made of the finest, medical grade acrylic. It is tapered toward the top to match the natural anatomy of your penis. Get a seal every time with no gaskets being required.
You can also use the leather strap to use after pumping to enhance the rapidity of size gain and help you maintain a bigger and longer-lasting erections.
Gain the confidence you need to energize your sex life in the privacy of your own home!
For beginner and advanced users.
Includes:
Hand trigger vacuum pump
Hand made expansive cylinder and connector hose
Erection enhancing bands
Penis leather strap
Lubricant
Features:
Hand-operated, light weight penis pump enlargement system
Pump with pressure gauge and release valve
Tapered acrylic cylinder
Comfortable easy-to-use pistol grip handle
Easy vacuum seal without additional gaskets
Leather strap and penis ring helps maintain your erection
Please note: In compliance with state health laws, penis enlargement cylinders and pumps are NOT returnable.