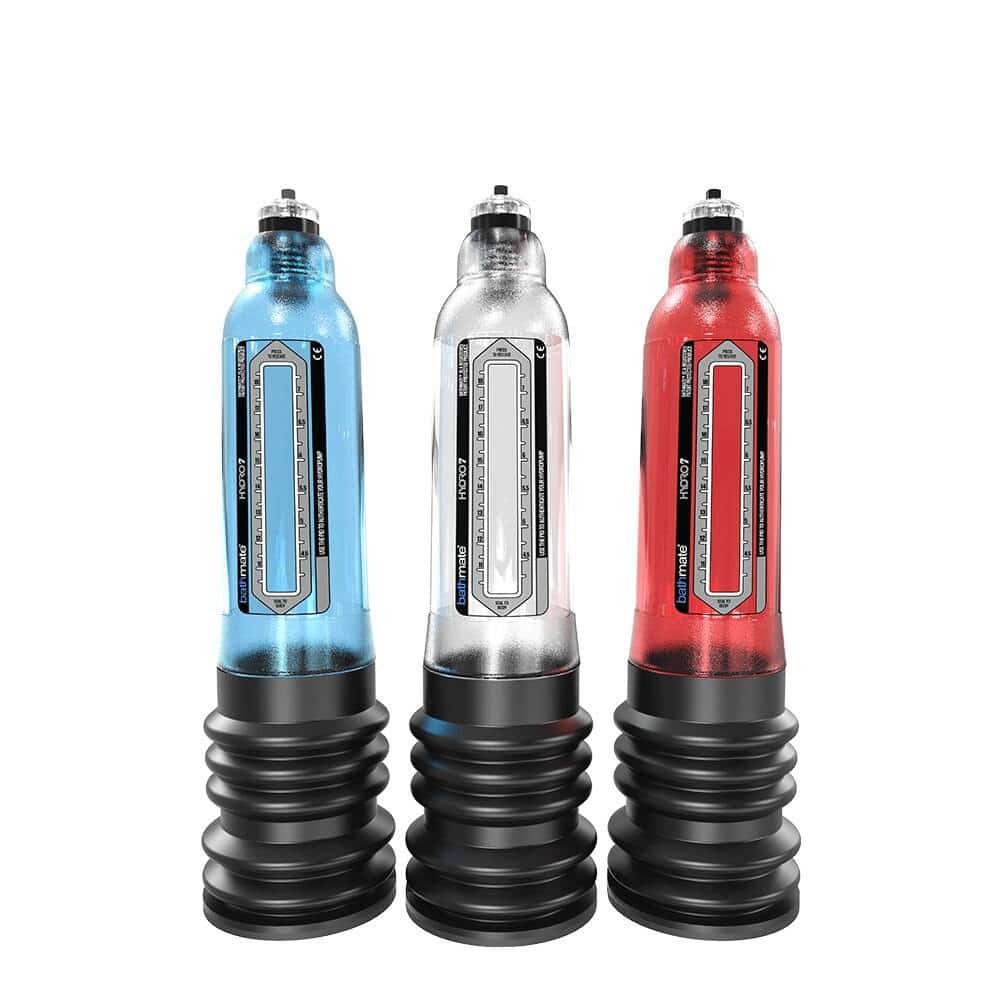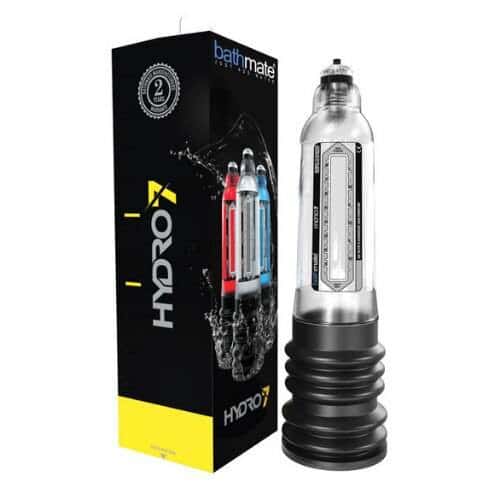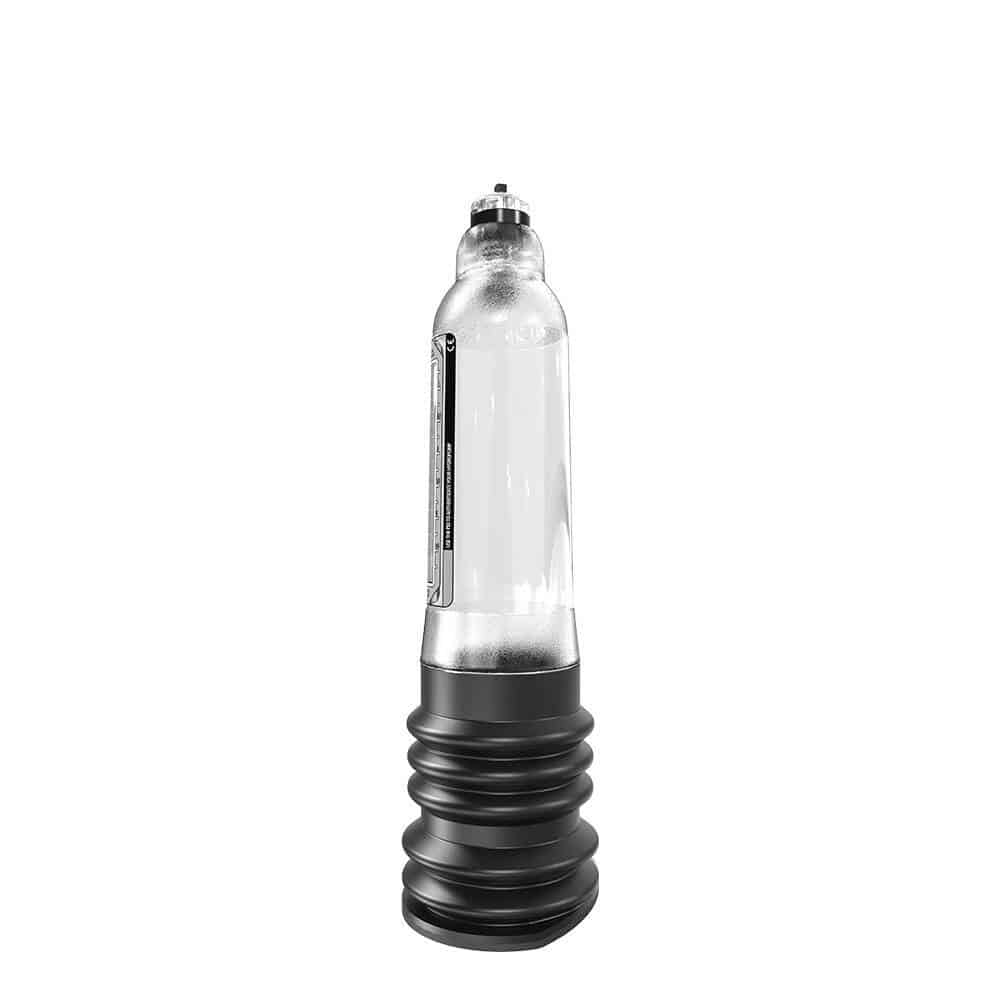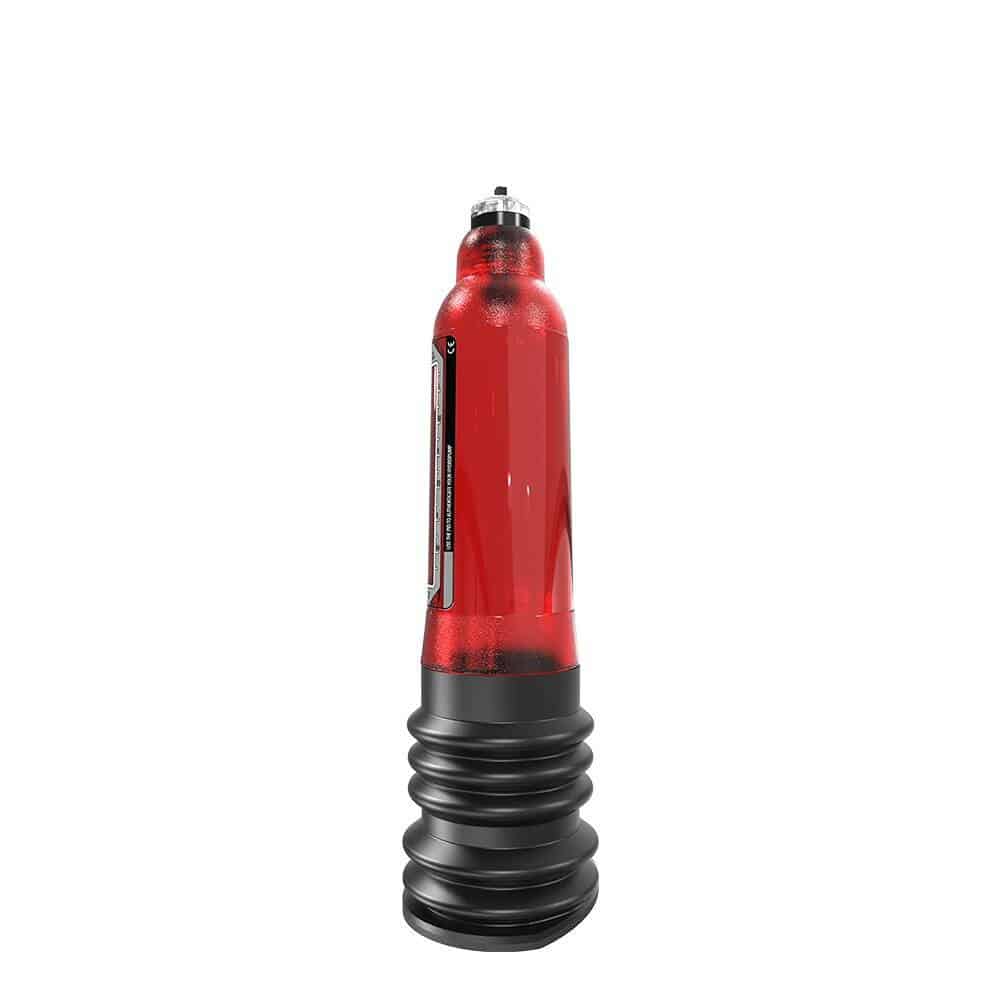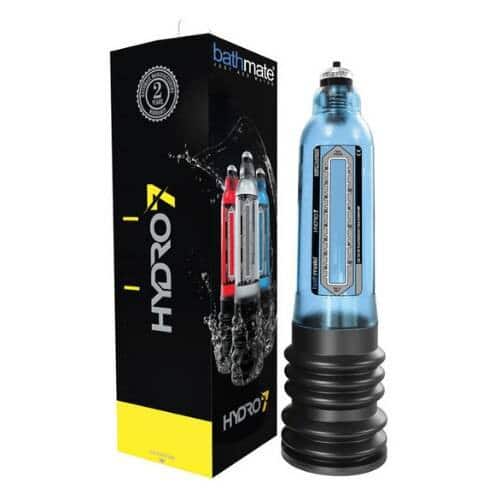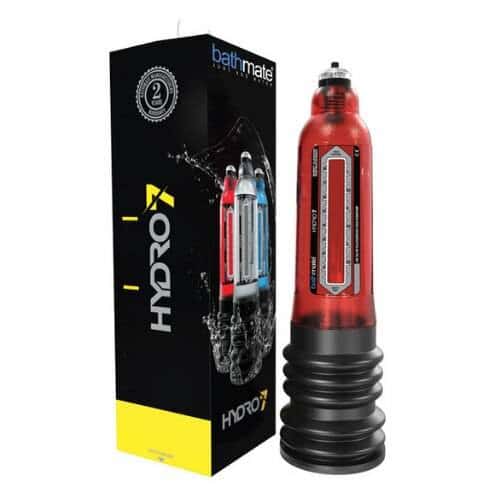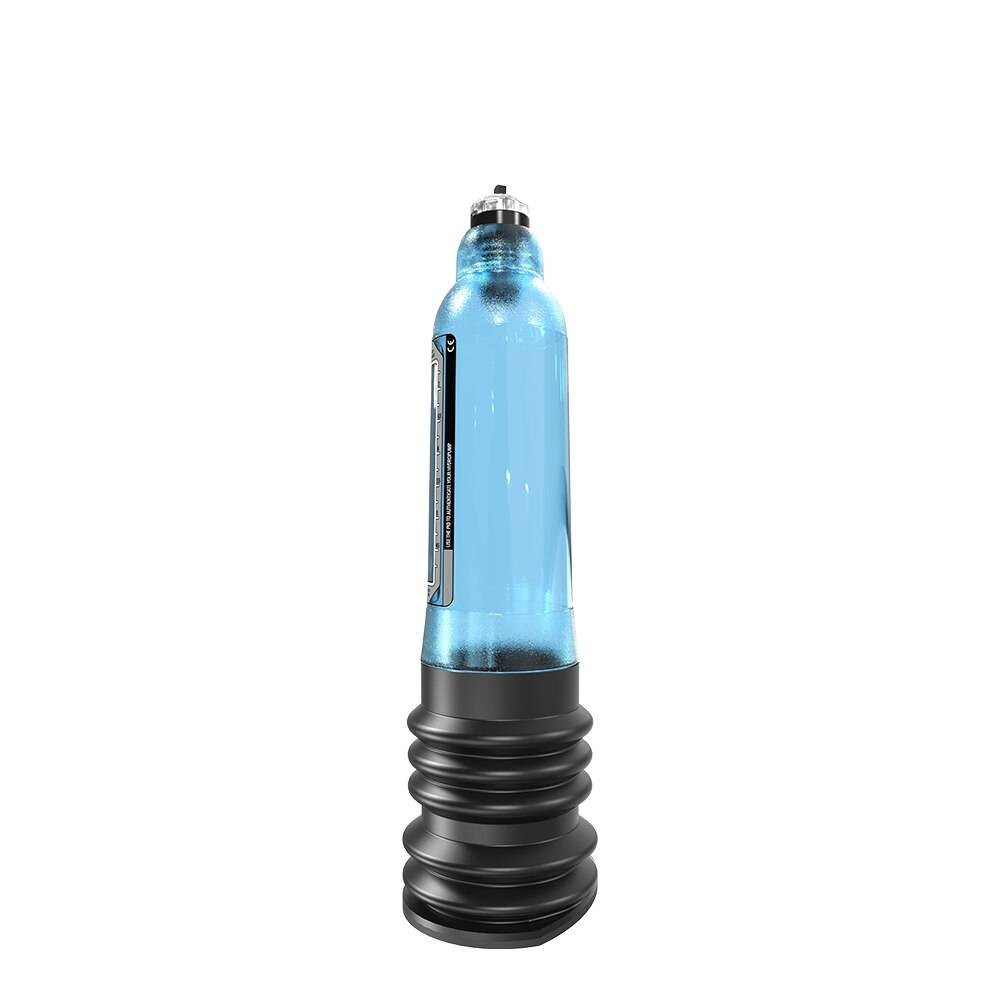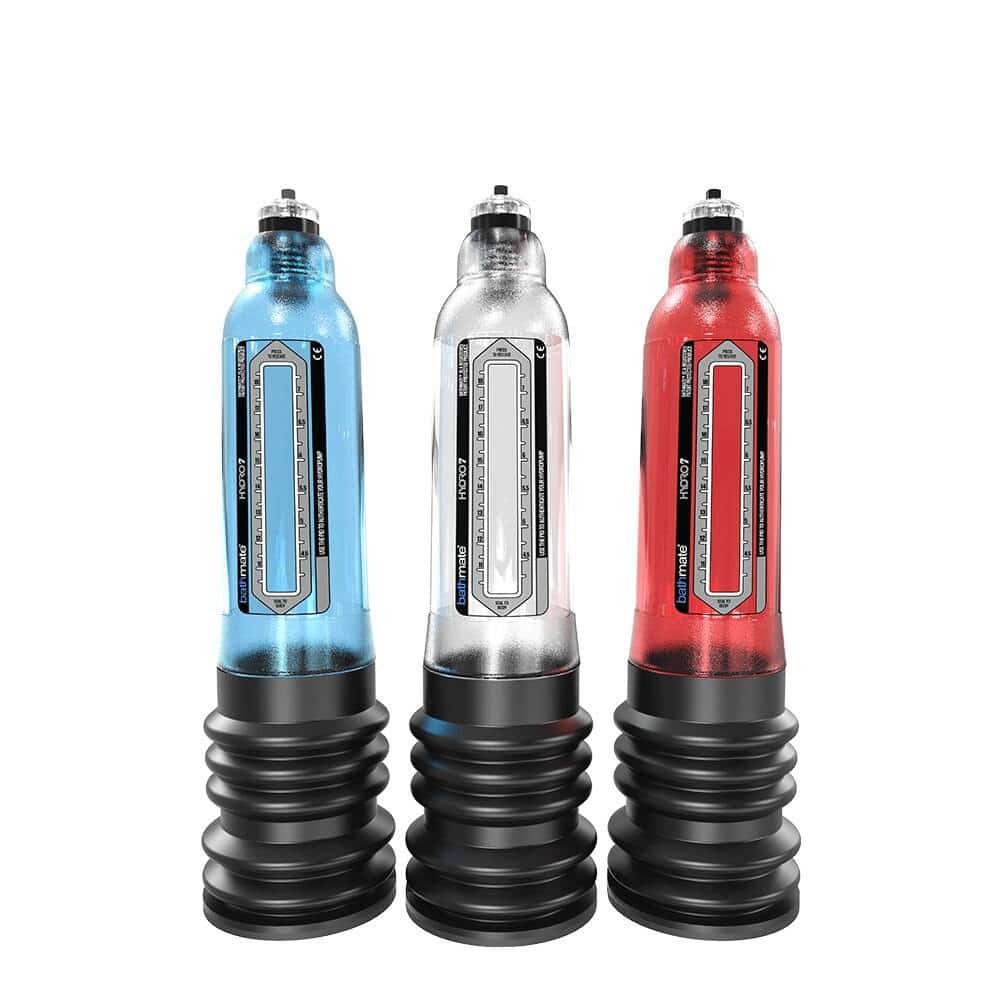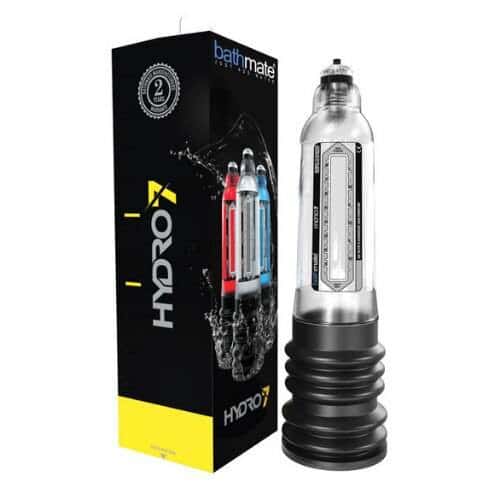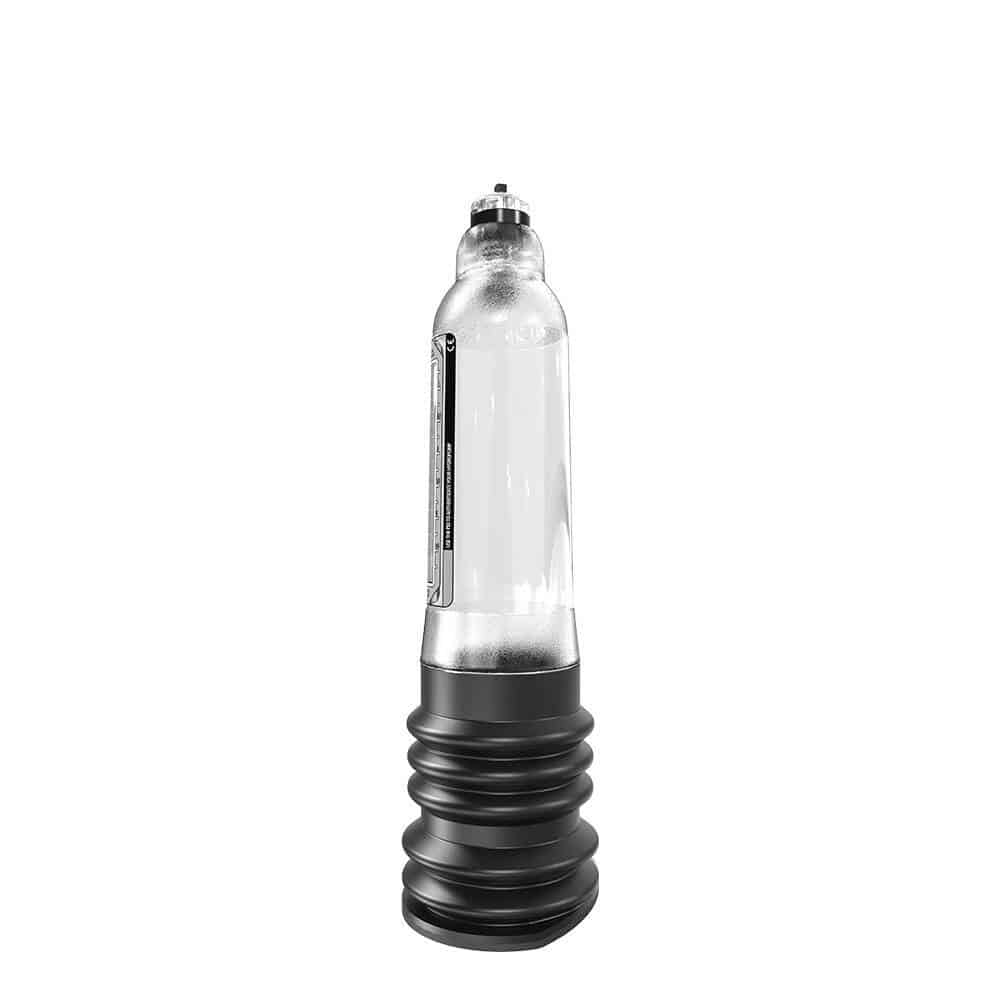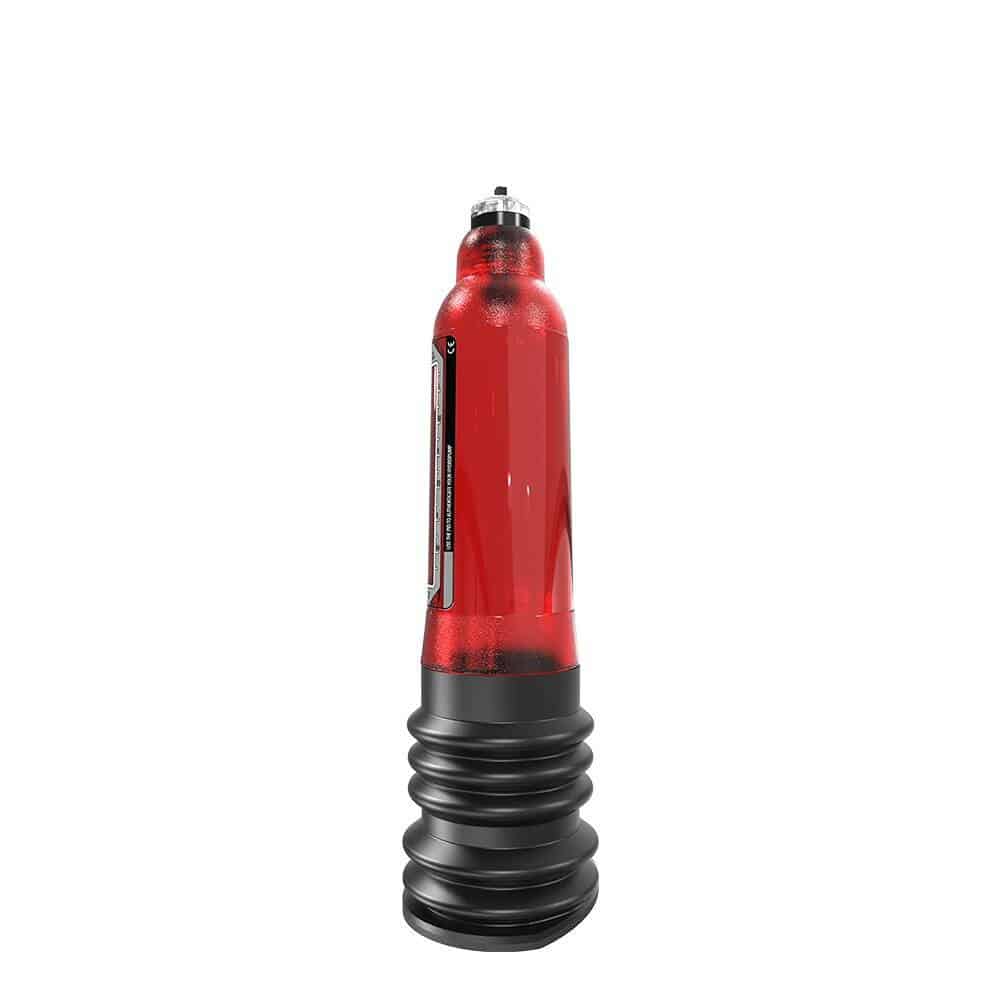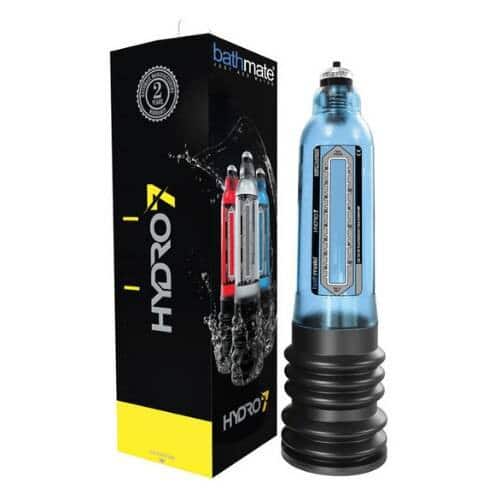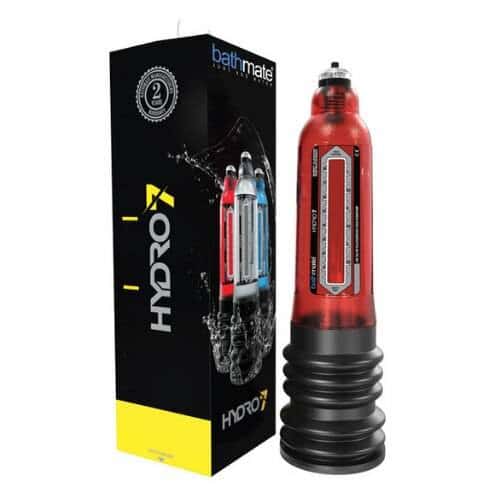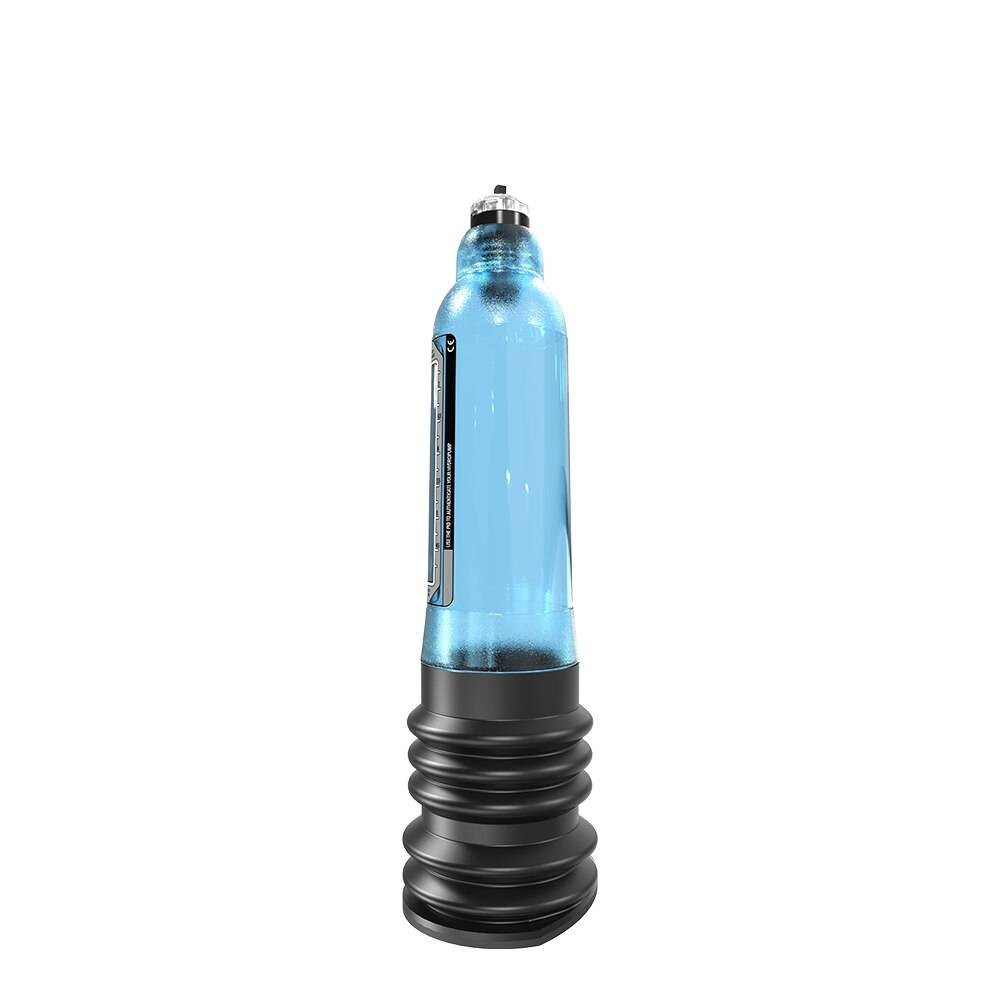 Bathmate Hydro 7 Hydropump
Description
Bathmate Hydro 7 Hydropump
The Bathmate Hydro 7 Hydropump (formerly known as the Hercules) is Bathmate's original penis pump, a Bathmate top seller. This penis pump uses water pressure instead of air pressure to produce a much stronger and more consistent pumping method. Air pumps use a traditional vacuum method that can often be too aggressive and causes injury during use. The water method used by Bathmate is a gentle, comfortable way to practice penis enlargement and does not require a major learning curve. Use the Hydro 7 Hydropump in the bath or shower before sexual intercourse to help draw blood into the penis to experience a harder, longer-lasting erection and a more pleasurable orgasm.
This toy is designed for use by those with penises with a size of 5 to 7 inches in length when erect. If you have these measurements, the Hydro 7 Hydropump is an amazing choice!
USING THE HYDRO 7 HYDROPUMP TO COMBAT ERECTILE DYSFUNCTION
Using this penis enlarger device is a comfortable, safe, and natural way to increase blood flow in the erectile tissue and kick-start the body's lymphatic system. Erectile dysfunction (ED) is a problem that affects 52% of men (and those with penises), especially those ages 40 and above. Health issues, medication, nerve damage, and anxiety are all contributing factors to ED and the effect it can have on a person's sex life is often detrimental. The good news? Your erectile dysfunction doesn't have to stop you from enjoying a happy, pleasurable, and passionate sex life. The results of the Hydro 7 Hydropump can help you bring the spice back into your partnership, increase your sex drive, and help you and your partner have a more satisfying, fantastic, and fulfilling sexual experience.
HOW DOES A PENIS PUMP HELP IN THE LONG TERM?
Designed for those with penises that have a measurement of under 7.5″ in length with average girth size, the Bathmate Hydro 7 Hydropump has a 95% success rate and is 250% more efficient than traditional air pumps. Studies show that this product can add up to 2 inches in length and increase girth by up to 40%. In addition to elongating the penis, regular use can make harder and longer-lasting erections a part of your everyday life. Erectile dysfunction often decreases libido and lowers sexual confidence. When you introduce the Hydropump into your sexual routine, you begin your journey to increased sexual satisfaction for yourself and your partners. As a result, you can experience a massive boost in self-esteem and sexual courage that can help you better please your partner and yourself. The Bathmate Hydropump also increases your stamina and helps you last longer in bed before ejaculation.
The Hydro 7 is particularly recommended for beginners as a safe and gentle way to practice penile rigidity exercises to help you increase your sexual performance. It's recommended that you use it no more than once a day, even on days when intercourse is not expected. By setting up a regular routine of use with the technique, you are likely to see improvements in the frequency and severity of your ED anywhere from a few days to a few weeks. There's no reason to continue suffering from ED in silence and spending money and time searching for a solution. A penis pump is an affordable, durable, Doctor recommended tool to help decrease, and possibly reverse, the negative effect of erectile dysfunction on a person's sex life.
THE HYDROPUMP LEADS TO LONG-LASTING, PRODUCTIVE RESULTS
When you buy the Hydro 7 Hydropump, you can see for yourself the instant results that can produce an erection with a hardness that is longer-lasting and more reliable. As mentioned previously, Bathmate Hydro 7 Hydropump's gentle water pump method is 250% more effective than other penis pumps and has a proven 95% success rate. Instead of using friction, the water pump mechanism is less harsh and leads to a more gentle feel, with a greater level of efficacy. When you shop with My Secret Luxury, you get access to high-quality, industry-leading, high-end sex toys. Although this product is incredibly well-made, its price comes in cheaper than many other lesser-quality products, with a much better result. This means you get the benefits and features of the Bathmate Hydro 7, without the higher cost attached. User reviews put the Hydro 7 as one of the world's leading penis pumps.
At My Secret Luxury, we have a wide selection of sex toys across a range of categories. Our website is designed to be easy to navigate, so finding the toy that's right for you is quick and hassle-free. We offer both luxury and affordable toys (the best on the market), and cater to a range of budgets and sexual preferences. We pride ourselves on carrying items that are worth the cost and that will enhance your sexual journey in more ways than one. Thanks to our extensive selection, you are sure to find a toy that helps you explore your sexuality, safely, comfortably, and affordably. Sexual curiosity is normal – and we believe that the acceptance of human sexuality and desire can lead to greater pleasure and a healthier, happier sex life. Regular erections and ejaculation are proven to be beneficial to reproductive health and research and studies show that sexual confidence has a positive impact on the sex lives of both couples and singles.
HOW TO USE THE BATHMATE HYDRO 7 HYDROPUMP
You'll need to use the Bathmate Hydro 7 for at least 15-20 minutes per day, in the shower or bath. It is recommended by the maker of this product that it be used regularly (at least three times a week), and results are guaranteed to be seen within 6 weeks. If you want the full benefit of this sex accessory, you'll want to work up to using it once a day. Users are not advised to use this device more than once per day to avoid injury and/or irritation.
Be sure to read the user guide for maximum efficiency and so that you understand fully the process for using the Hydro 7 – you'll avoid misuse and getting hurt this way. Once your penis fits the requirements, you're less likely to have issues adjusting the tube and maintaining your control of the device while you are pumping.
If you are a beginner, you should begin slowly, with only a few minutes per day, and only a few times per week. Since this device increases blood flow to the penis, beginners may have to get used to the sensation of pumping before they are comfortable with regular use.
So, what makes the Bathmate Hydro 7 such a dynamic invention? As mentioned previously, the Hydro 7 uses a water-pump system, which you will fill with water in the shower or bath, to help encourage an erection. Once the valve at the top of the device is open, you can begin pumping, which, with minimal effort, will increase blood flow to your penis faster than a pill or traditional pump. You can use warm or cool water to do this – warm water often helps with relaxation as you begin positioning the device in place and preparing for use. The bellows of the device will stay depressed once you've achieved a vacuum pressure that is optimal for blood flow. Compared to regular penis pumps, you are less likely to feel discomfort on your skin during this process and even during the initial latch of the device. You'll know that the Hydro 7 is working when your penis begins to grow in length and become erect.
Because the pump uses water instead of just air, it is safer than traditional pumps and has a lower chance of leaving the user with injury or skin irritation.
Features:
Water-based penis pump

95% success rate

250% more efficient than air

Especially helpful for erectile dysfunction

Recommended for men who are 5-7″ when erect

Length: 11.7 inches

Canal Diameter: 2.1 inches
Customer Reviews
09/17/2019
Anonymous

United States
Not a comfortable device
Well I made the mistake of not realizing it is not the hydro max 7 and there is no cushion insert so it punches and is not comfortable at all . When I called to see if I could just order the insert I was told it would not fit in this model . So I am not happy at all with this item and I made the mistake of not making sure it had an insert before buying . I wish I could exchange it
09/18/2019
My Secret Luxuryy
Hi there, Unfortunately, due to the nature of these sexual health products, once an item is opened, we are unable to accept a return or exchange. We don't feel comfortable reselling open and unsealed items. We hope you understand, ~My Secret Luxury Customer Service