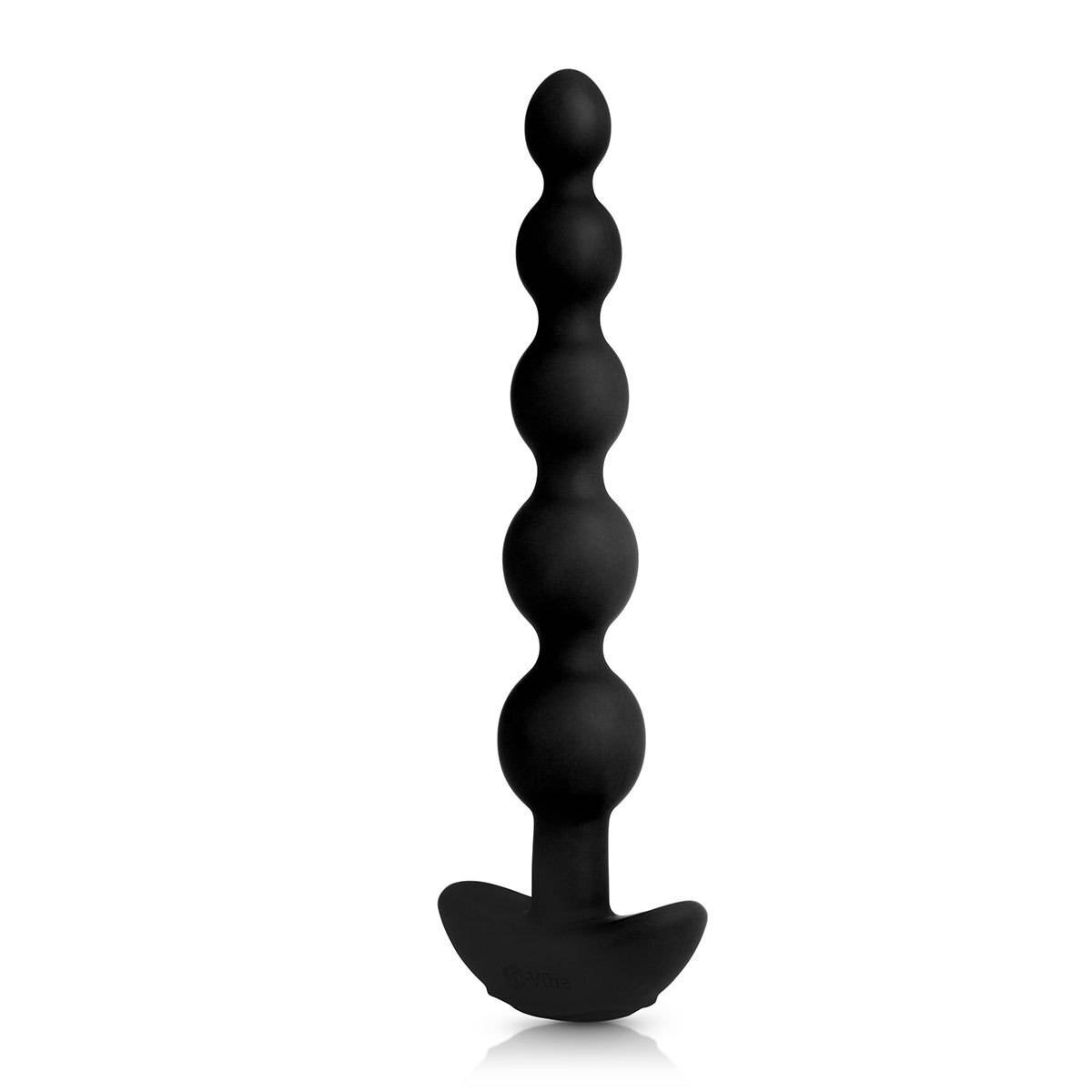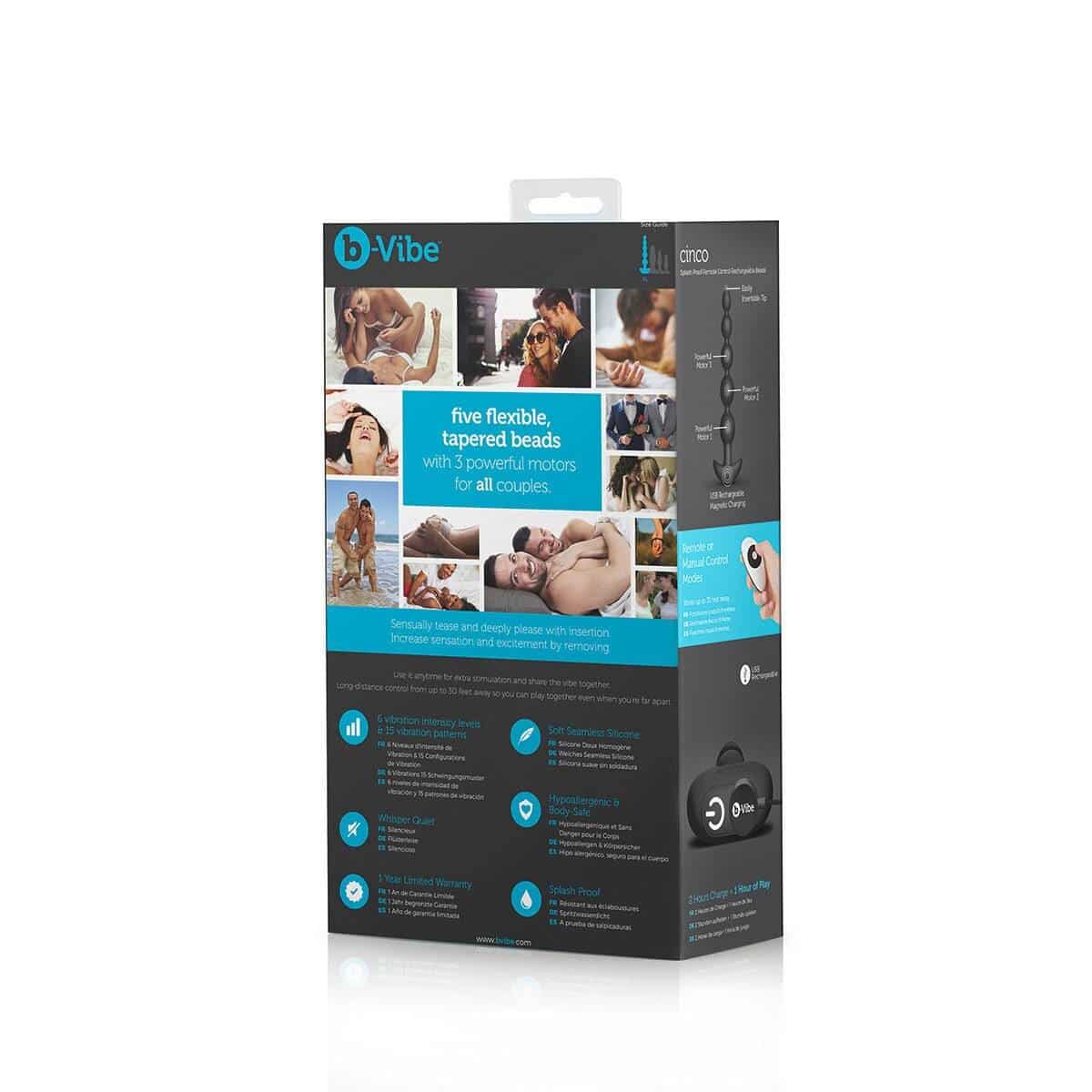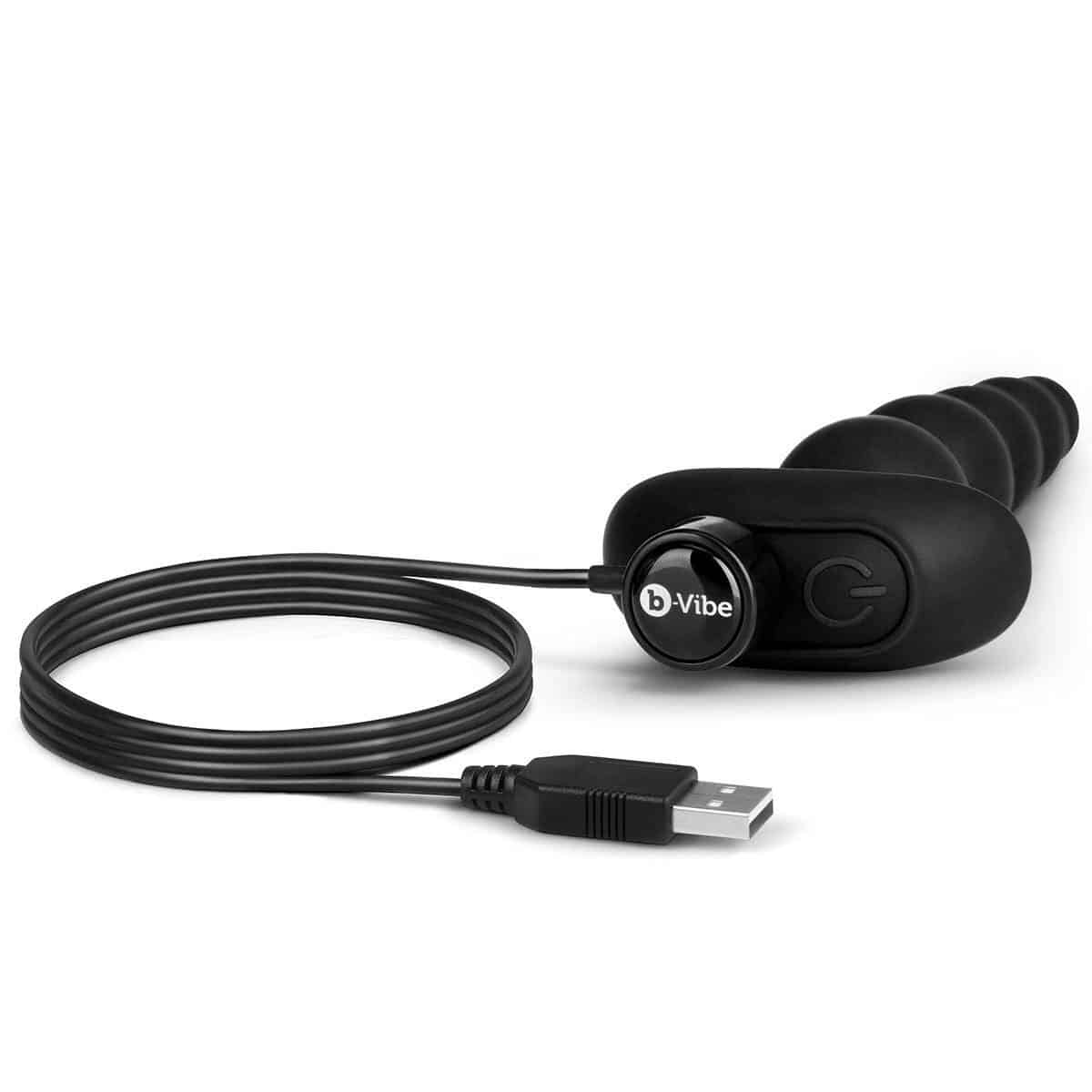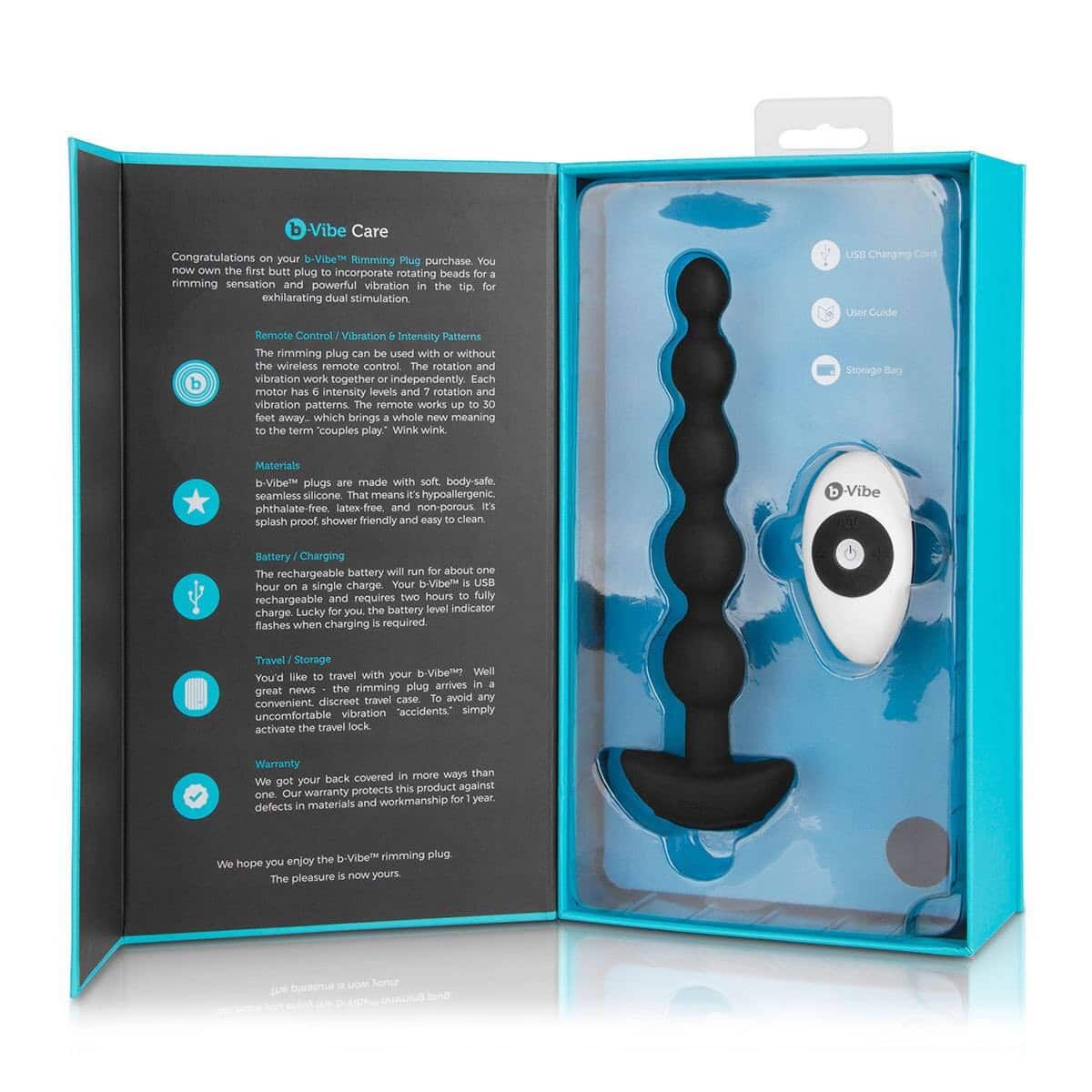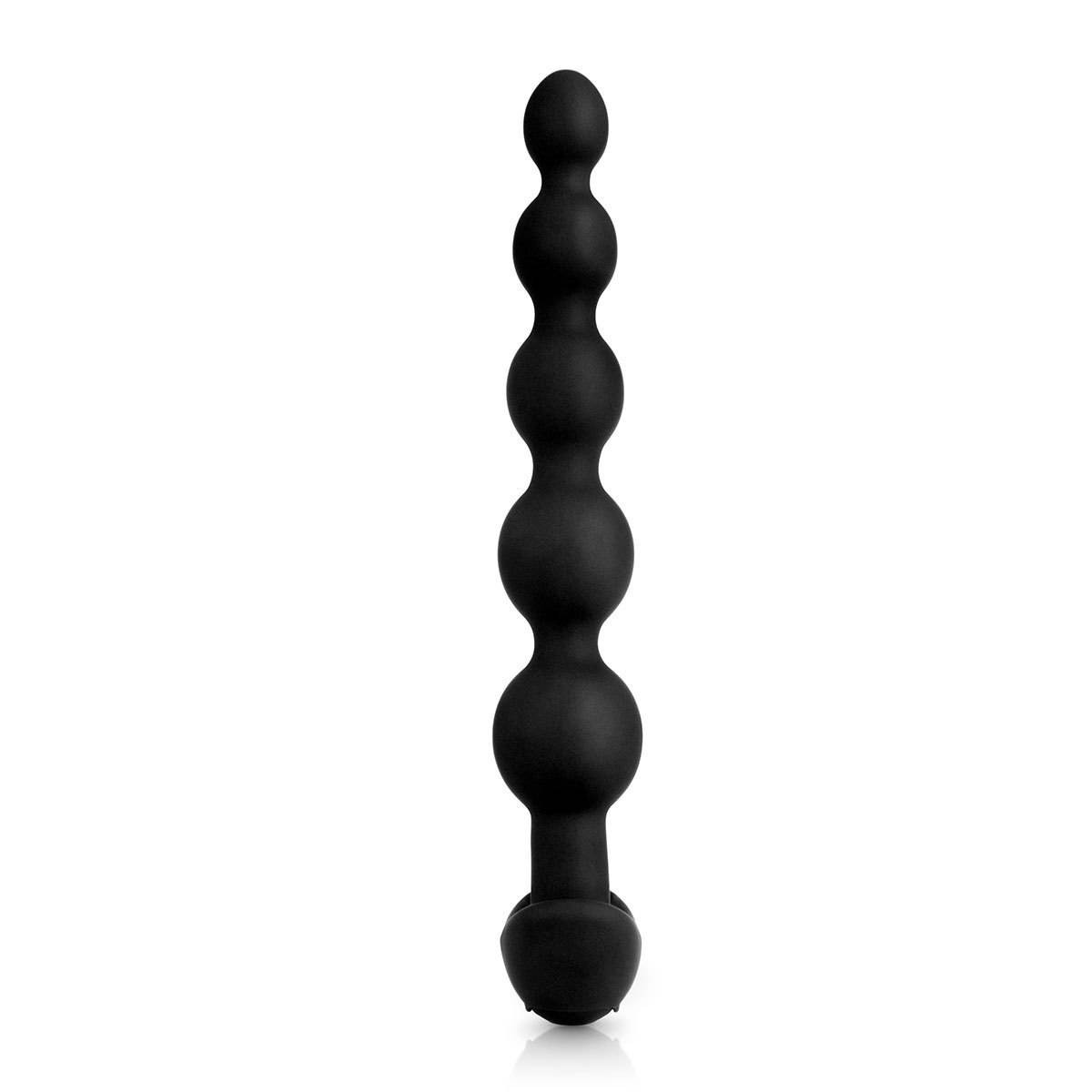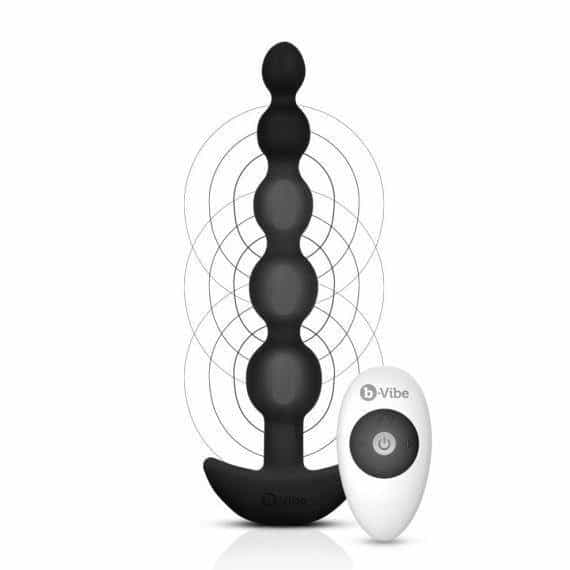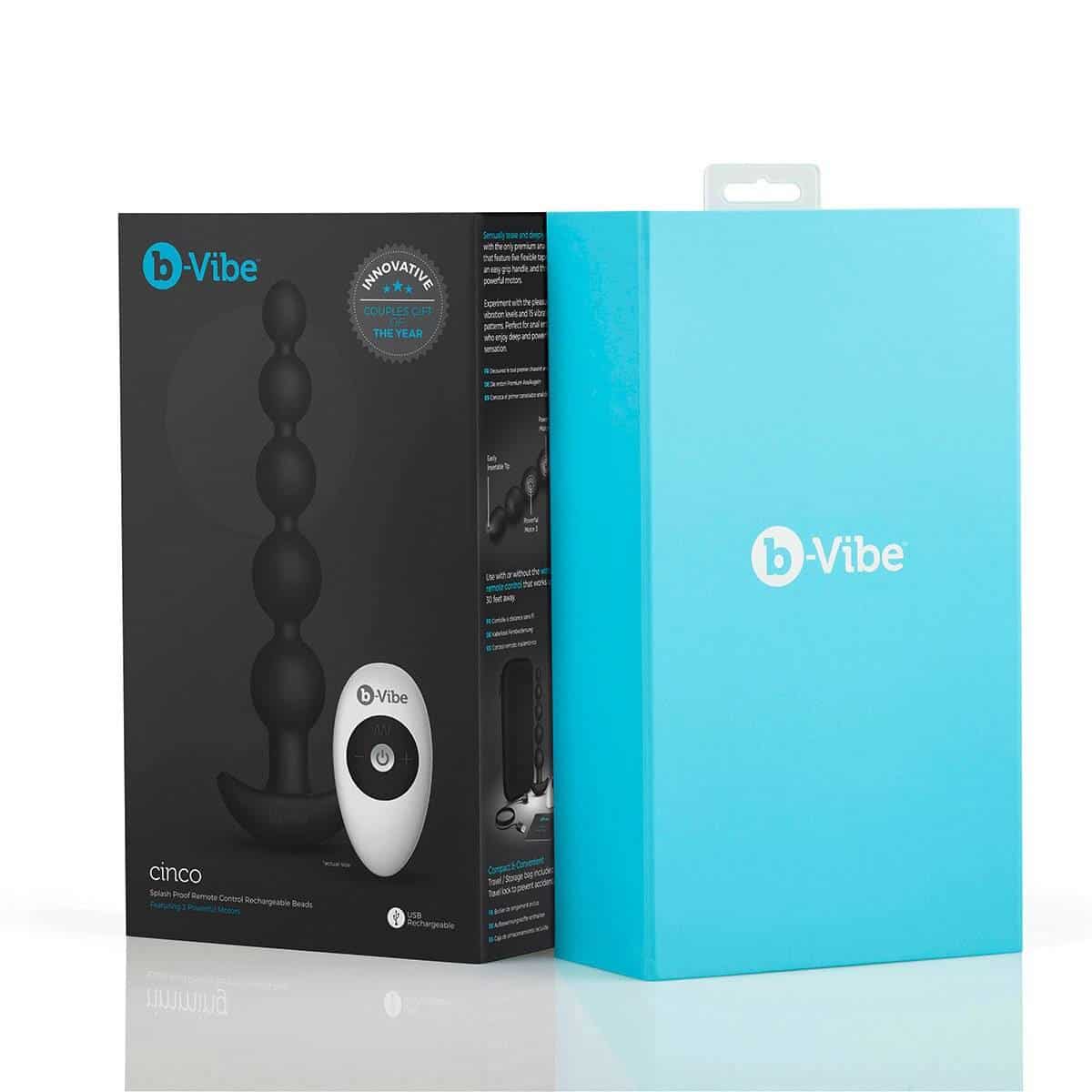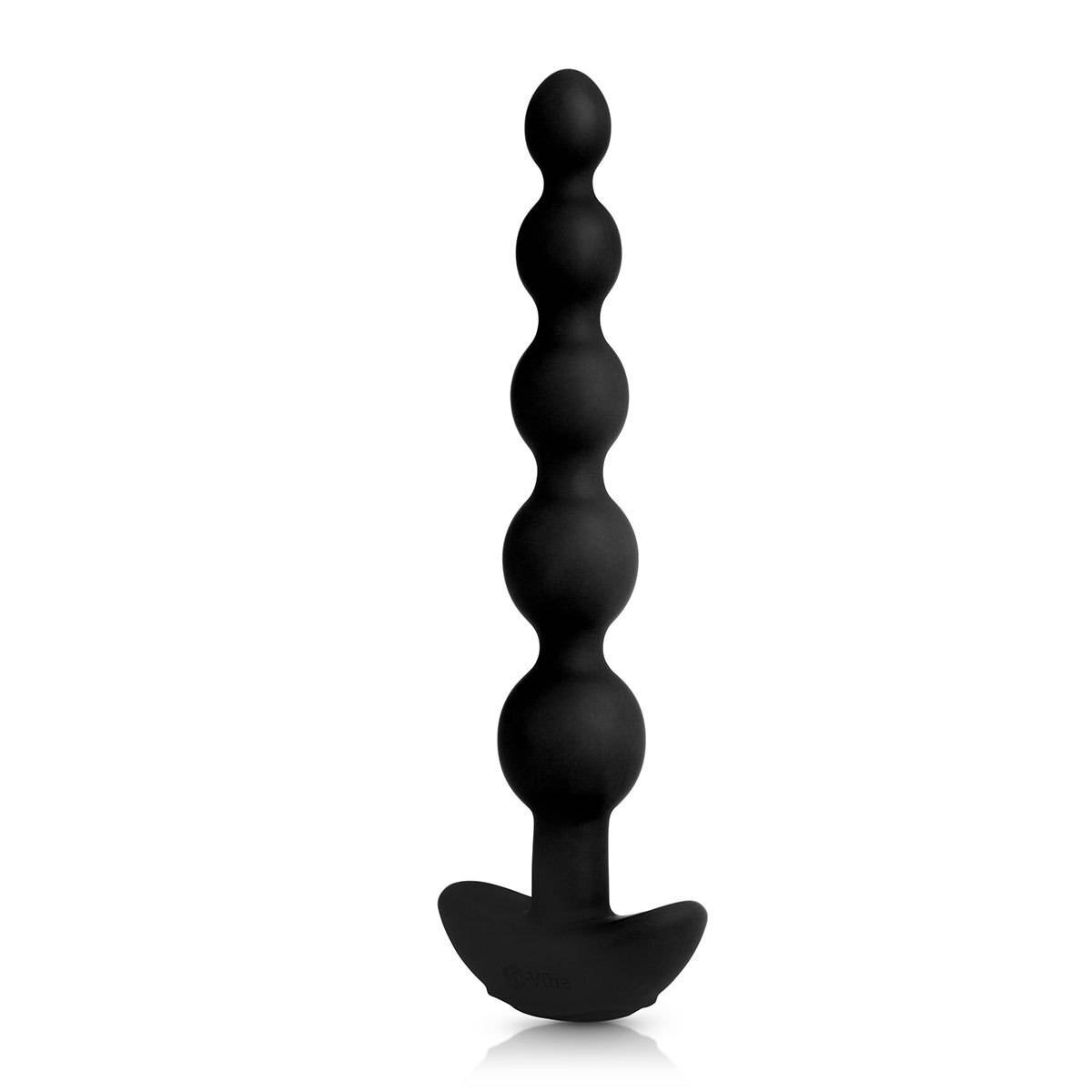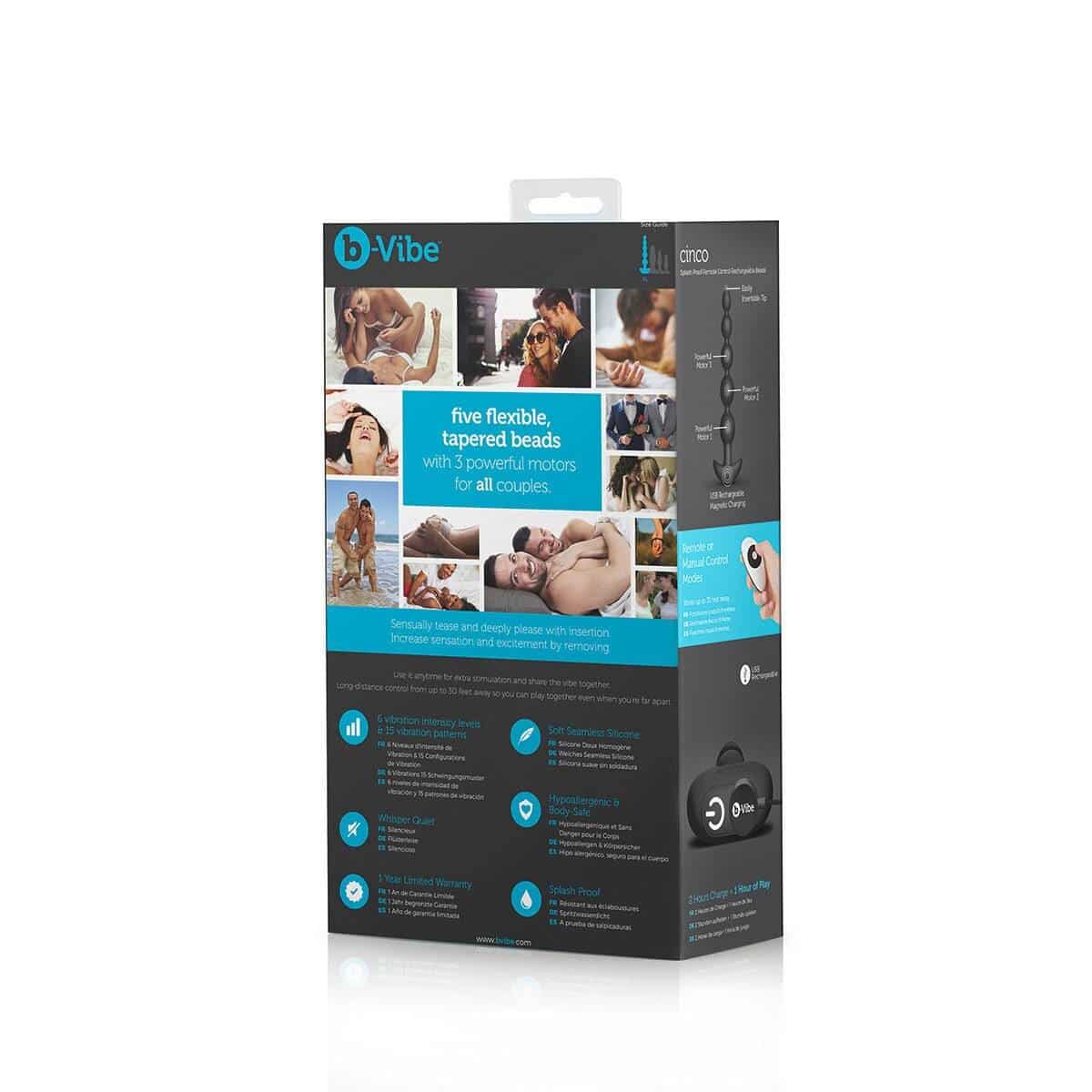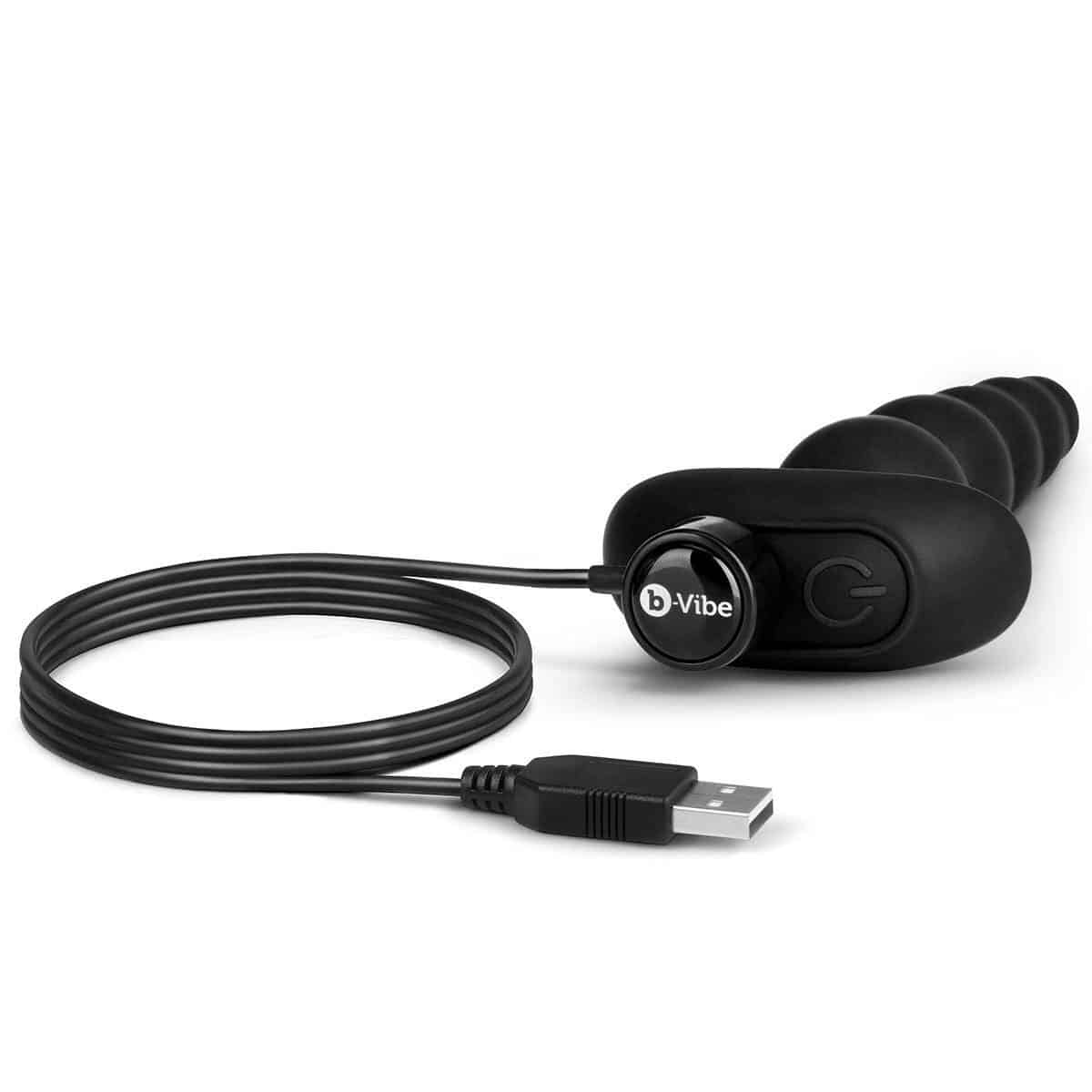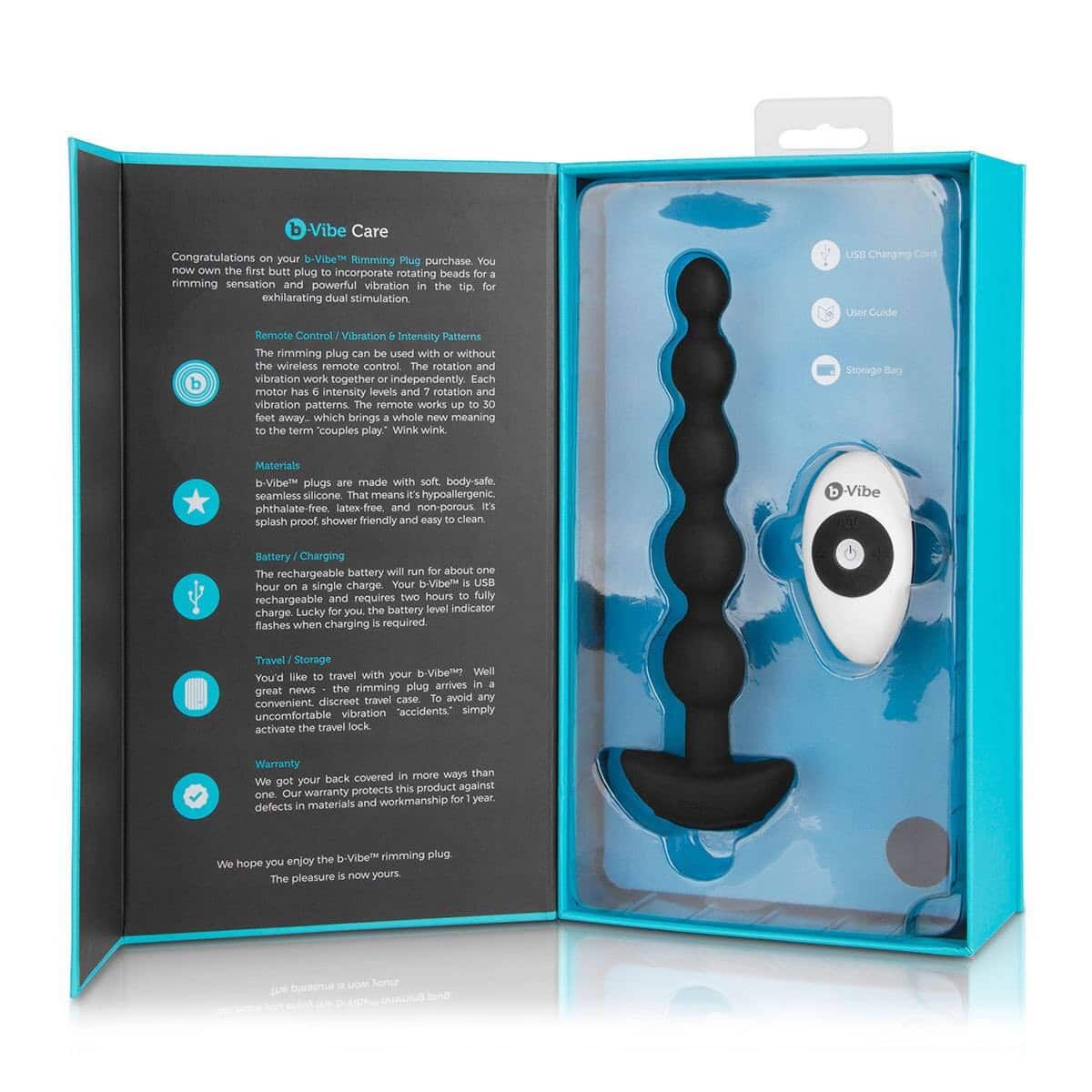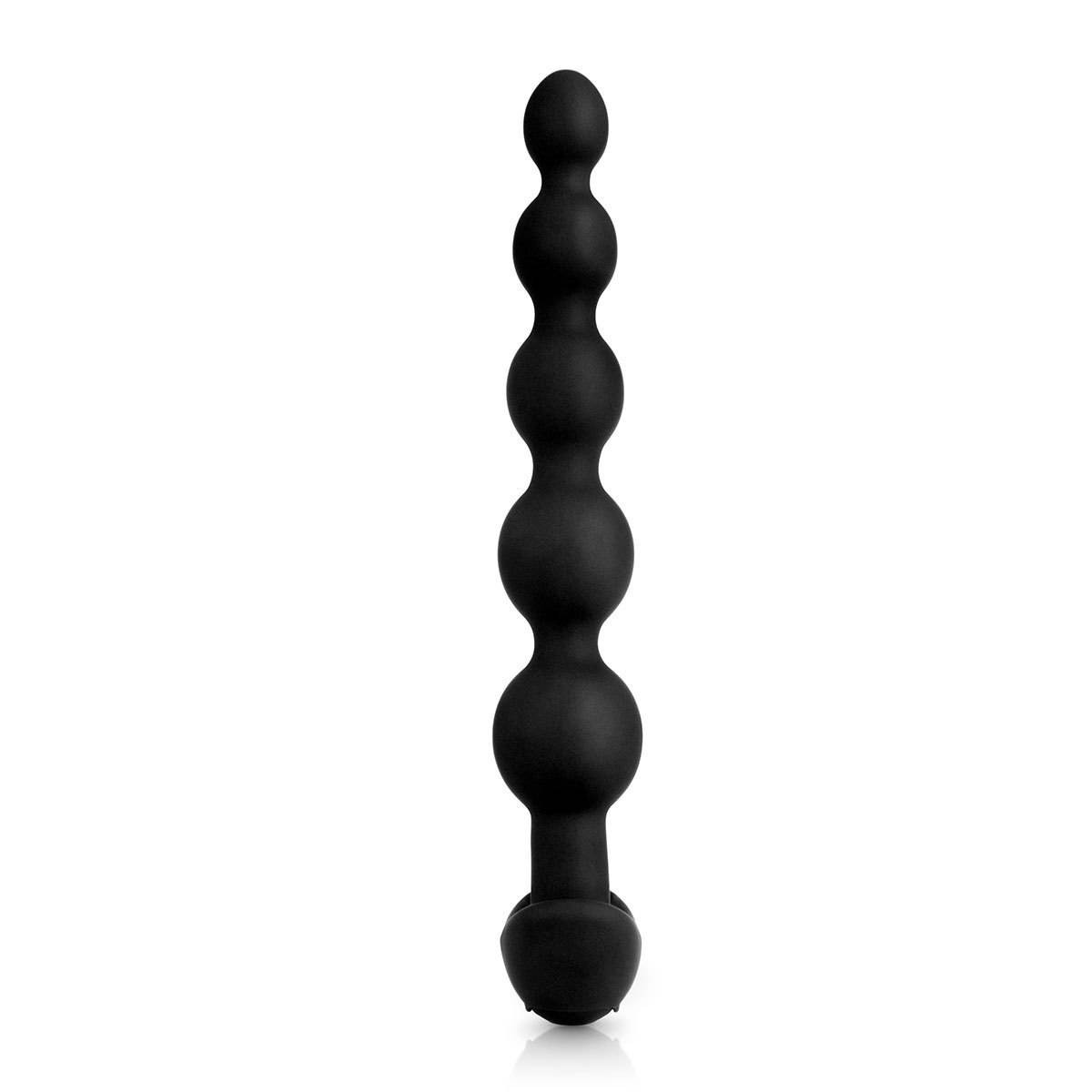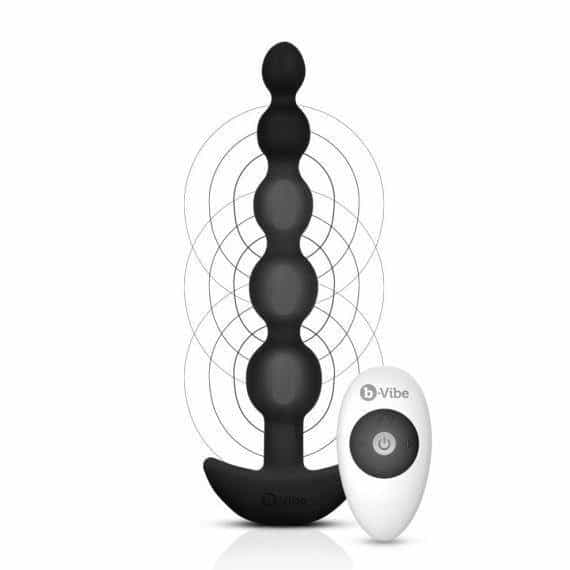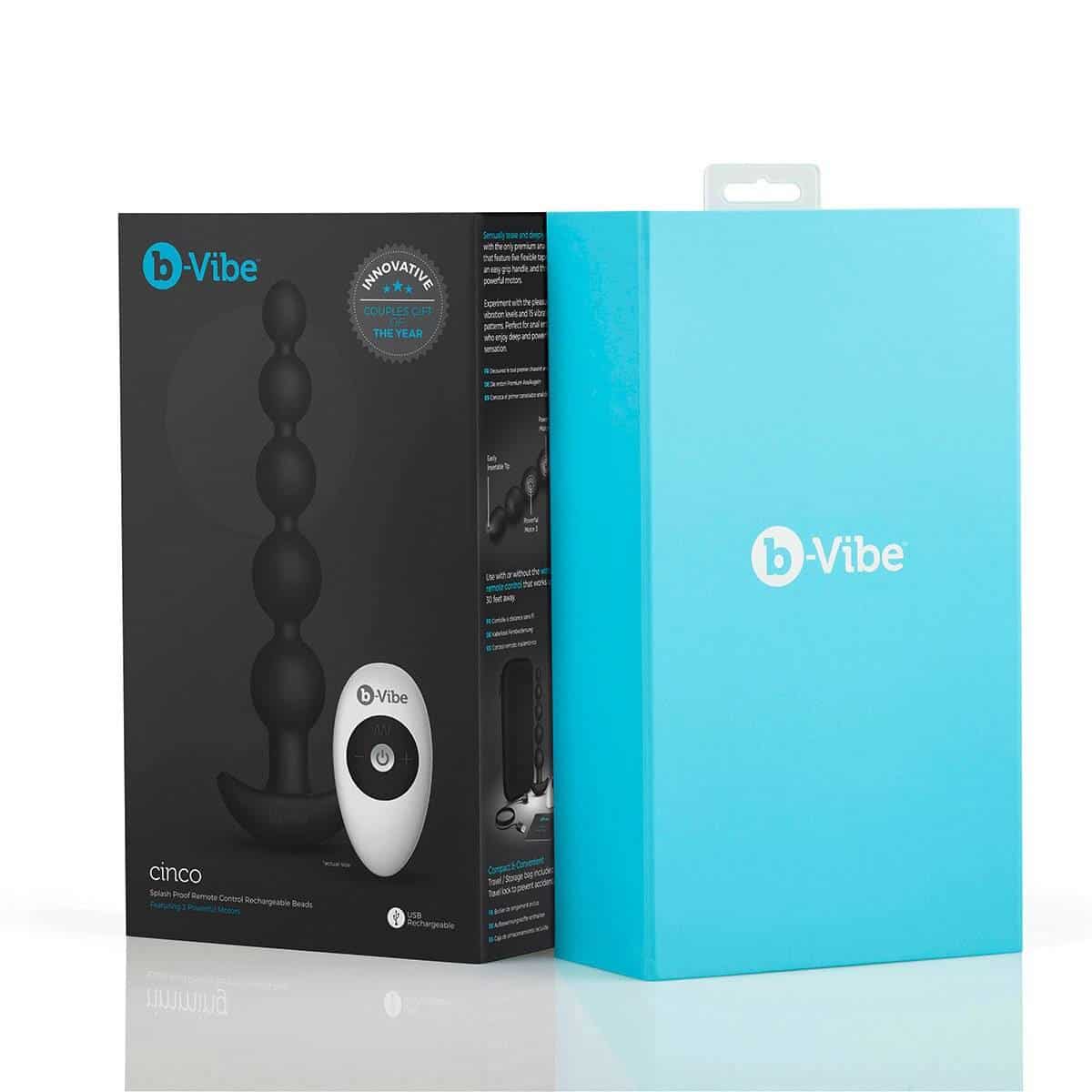 b-Vibe Cinco Vibrating Anal Beads
Description
b-Vibe Cinco Vibrating Anal Beads
The b-Vibe Cinco Anal Beads are vibrating anal beads that feature 5 flexible tapered beads with three powerful rumbly motors.
POWERFUL
Experience the pleasure of 6 vibration levels and 15 vibration patterns, perfect for anal play enthusiasts who enjoy deep and powerful sensations and pleasure. Cinco anal beads are enjoyable as they go in and feel even better while being removed.
EASY TO USE
This luxury anal sex toy and vibrator is very easy to use with an easy-grip handle.
The anal vibrator can be used by any gender. The tapered size beads allow beginners to start slow, with just the smallest bead, and then gradually work their way up towards the medium and larger beads. Advanced users can enjoy the feeling of fullness from inserting all five beads.
Cinco anal beads can be used for extra pleasure during solo or couples play. Pleasure from anal play occurs through stimulation of the shared wall between the anal canal and the P-spot or G-spot. When worn during sex, Cinco vibrating anal beads provide stimulation as they shift during movement and rub against these pleasure zones.
REMOTE CONTROLLED
Cinco's remote control that works up to 30 feet away. Cinco can be used with or without the wireless remote control.
PREMIUM SILICONE
Made of super soft silicone, the b-Vibe should be used with lots of water-based anal lubricant since the anus does not produce any lubrication on its own. This luxury sex toy is splash-proof and should be cleaned with sex toy cleaner, which is specially designed to remove harmful bacteria as opposed to soap and water.
RECHARGEABLE
The b-Vibe Cinco silicone sex toy is USB-rechargeable and provide 60 minutes of play on a single charge, which charges in approximately 2 hours. The battery level indicator, located at the bottom of the vibrator, will flash when charging is required. A convenient travel case is included for easy storage and traveling.
Features:
Soft silicone anal beads with 3 powerful motors
6 vibration levels & 15 vibration patterns
Remote control works up to 30 feet away
Splash-proof
Lithium Ion Battery runs 1 hour on a single charge
USB rechargeable with a 2 hour charge time
Battery Level Indicator flashes when charging is required
Travel lock
Storage case included
1 year warranty
Measures | 8.2″ x 1.3″ (at widest point)
Insertable length | 7.4″