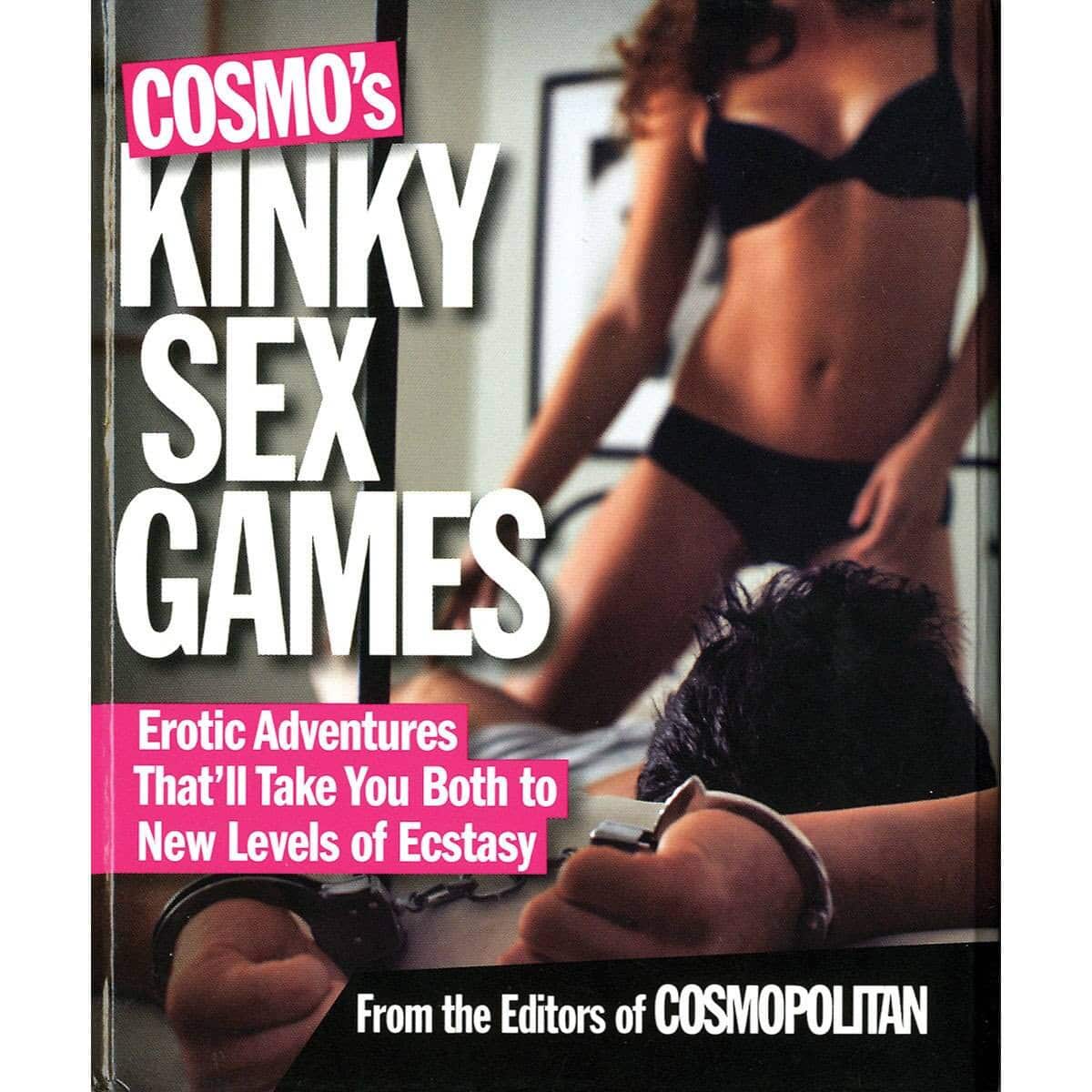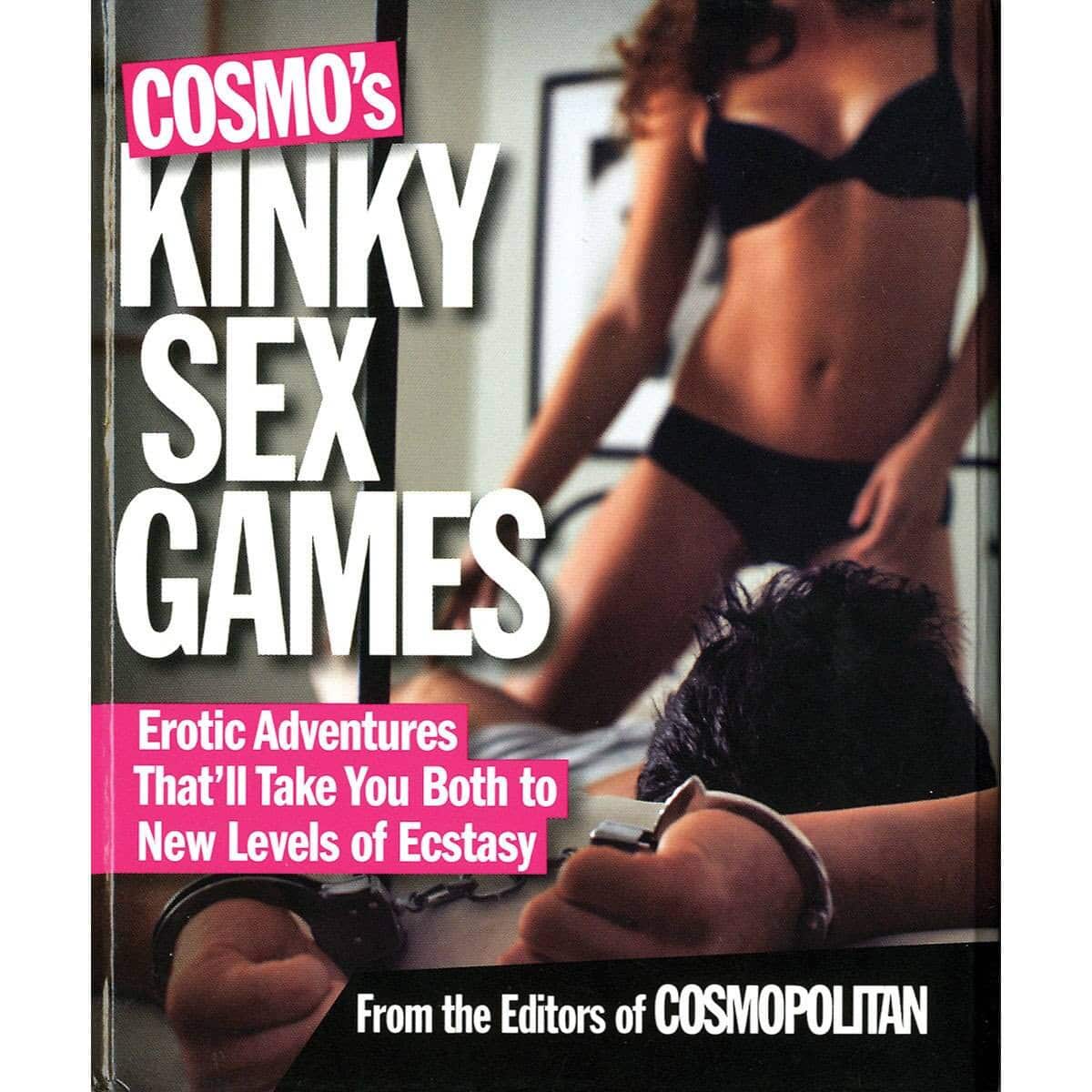 Cosmo's Kinky Sex Games
Description
Cosmo's Kinky Sex Games
Adding some spice to your sex life is always a good thing. Whether you've been with your partner for years or just a few days (or hours!), finding a way to intertwine fantasy with reality is essential.
The sexiest moments we can have with our partner are those that are built around desire, sensuality, and intimacy. It's important that couples stay creative and innovative when it comes to the bedroom. However, it isn't always easy to come up with ways to explore each other and try new things in bed. That's why a product like Cosmo's Kinky Sex Games should be in every couple's sexual arsenal.
This dirty couple's game is a deck of cards designed to help you and your lover start a sensual and sexual adventure like no other. Who needs to spend money purchasing a lavish vacation, when you can take a magical journey together, right in the comfort of your home?
What is a sex game?
We know that real life isn't like porn – there isn't a sexy pizza delivery driver at the door ready to tear all your clothes off on a regular Tuesday afternoon. But you don't need to rely on porn plots to keep your sex life fun and exciting. All you need is yourself, your sexual partner, and a little adult playtime.
Sex games were created as a way to help couples connect in new and exciting ways. Some of these games can be downloaded in mobile apps, but there's something exciting about playing a sexy version of a board game. These hot sex games are usually intended for naughty couples, but can also be played in groups at a sex party. If you're feeling bold, you can get a game at a store or find adult store websites that have what you're looking for.
If you aren't sure what to expect, think of a game like Monopoly – except with loads of sexual and sensual undertones. Depending on the game, the innuendos may be subtle and just hinted at. Or, they may be explicitly clear; like "give the person to your left a blowjob" – a bonus for couples that like to get right to the chase. For example, a sex game may have you lay back with your eyes closed (or with a blindfold on) and have your partner place any body part that they wish in your mouth. You'd then have to guess which body part they chose by licking, sucking, and tonguing whatever was in your mouth. You can imagine the kind of fun a game like this would lead to. These playing cards are definitely unlike any game you've played before.
Your guide to mind-blowing foreplay
Foreplay is one of the main reasons why using a couple's sex game is important. No matter what type of couple you're in – gay, straight, or in between – foreplay sets up the foundation for a more dynamic, sensual, intimate experience.
Cosmo's Kinky Sex Games is the perfect tool to guide you and your lover in new fun and kinky games. These games have tantalizing names like "Talk Dirty to Me", "Sex for Dessert", and "Cosmo S&M Challenge" and are designed to help you explore with your partner. Designed in the style of a card game, you'll be able to take turns drawing cards – just like in a regular board game. Except, instead of winning a game, your final prize will be an amazing, passionate, DIY sexual experience with your lover.
Your intention every time you engage in sexual play should be to have an amazing, mind-blowing, explosion of an orgasm. And, if you're with a partner, to give your lover the same experience. A great way to do this is by using sex toys, like a cock ring, vibrator, butt plug, or even a riding crop. You can use any of these items to stimulate your partner in different ways, whether through penetration or just skin-to-skin sensation. The touch of a partner is the most electric once you've built yourself up to the point where you can think of nothing but climaxing together after a passionate, kinky session.
Once you've done this foundation work, you can use kinky sex games to help kickstart your sexual experience and turn you into a certified sexpert.
Bringing back the spark
Keeping things hot and heavy can be tough, especially if you're in a long-term relationship. Couples with children often find it even more difficult – there's nothing quite as sobering as having a child walk into the middle of a steamy session! That's why every couple should create a "sexy time rule". Dedicating time to sex and intimacy is essential to keeping that adolescent spark alive – just like the intense passion from your teenage years.
It's obvious that every couple will be on a different page – that's why Cosmo's Kinky Sex Games has so much great content to choose from. You can start off the night with some light kissing and massaging and work your way up to a kinkier suggestion, like bondage or fetish play. Or, if you're feeling bold, try throwing on some sexy videos from your favorite porn website and doing a striptease to set the mood. You don't need to download the Kama Sutra or install a fancy sex swing to add some zest into your life! Just try out some of these kinky ideas and let nature take over from there.
Tease your partner, flirt with them, give them a little tap on the butt – foreplay begins long before you make it to the bedroom. You should be touching their body (with their consent, of course) in sensual ways hours before you're ready to pleasure them all night. Don't wait until your partner is naked to express to them how much you desire them. The hottest experiences are built up over the course of the day; so, send sexy photos nude via email or a voice recording message with a snippet of your orgasm noise to set the tone for that night.
You can even find creative ways to strip down together. Trying setting a timer and racing to see which partner gets their clothes off the fastest. The partner that wins gets to go first on the first card game and maybe gets a little sexual surprise in the middle of the game. Or, create a wager and set your terms and conditions. You can then ask a challenging question – the person that doesn't know the answer has to suggest a new location for your next sexual encounter. Want to cheat a little? Use your sex appeal to tease and distract your partner for an easy win!
The best sex toys for naughty game time
Once you've invested in Cosmo's Kinky Sex Games to help enhance your sex life, it's time to find the right sex toys for you and your partner.
The types of toys you'll be interested in depends on what you each like individually and as a couple. Want to focus on penis play? The Laid P3 Penis Ring is a ring that is worn around the penis and/or balls to help the wearer maintain an erection and last longer in bed. If you like vibration, then the We-Vibe Pivot Vibrating Penis Ring is another great option, but with added sensations for dual functionality.
If you want a toy that both you and your partner can use, the Eva 2 by Couples Vibrator Dame. This toy is made to fit snugly under the labia majora, resting against the clitoris and vulva. It vibrates at three different interval speeds, is quiet, and also 100% waterproof. The flexibility of this toy makes it perfect for any shape or size of labia or vulva – although it may take some time to get it to fit just right.
Once you've stocked up your toy collection, keeping them safe and free from dust and lint is important. The Sugar Sak Toy Storage Bag is an anti-bacterial storage bag that prevents the growth of bacteria, mold, fungus, and yeast. When you use a storage bag, you increase the longevity of your toys' lives.