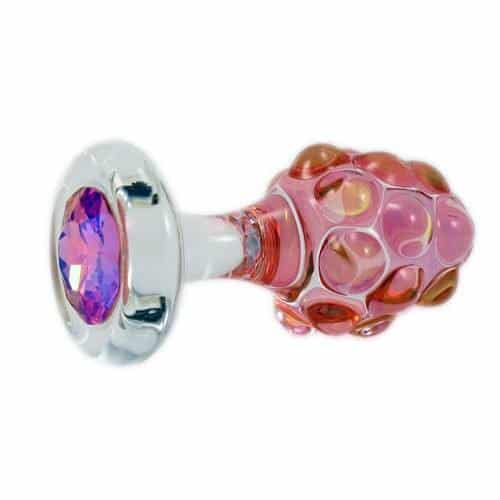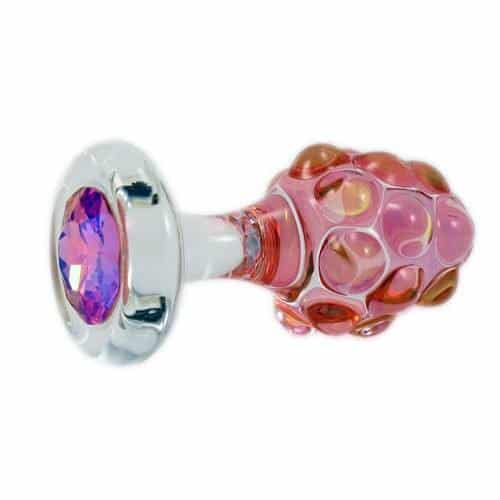 Crystal Delights Pineapple Anal Plug
Description
Crystal Delights Pineapple Anal Plug
Crystal Delights Pineapple Anal Plug is a textured glass butt plug that offers incredible stimulation.
HAND-MADE
Unique and handcrafted, each Crystal Delights anal toy has been designed for both intimate and aesthetic enjoyment. With no two toys exactly the same, every piece is an adult art sculpture with a special purpose in mind.
All Crystal Delights toys are assembled by hand; this allows Crystal Delights to custom build their toys to order and to quality inspect each toy.
COMFORTABLE AND SAFE
Whether used alone or with a partner, the slender stem gives way to a flared base, ensuring the jeweled butt plug is comfortable once inserted and is safe to use. The large base keeps the toy safely outside of the body, enabling it to be retrieved, guided, and removed anytime you wish.
The insertable portion of the bulb of the Crystal Delights Pineapple Anal Plug has rounded glass nubs that maximize your sexual pleasure.
SWAROVSKI CRYSTAL
Thanks to a genuine Swarovski Crystal is embedded in its base, this butt plug can be considered, "boudoir booty bling".
BOROSILICATE GLASS
Crystal Delight anal toys are made from the highest quality body safe annealed (hardened) Borosilicate glass. This provides a friction-free, perfectly smooth, non-porous material that is safe for solo or partnered use. Glass is a natural, eco-friendly material, and is also free from phthalates, toxins, or chemicals that are sometimes found in lower-quality adult toys – so it won't cause irritation or sensitivities!
Glass is a truly unique toy material; it retains temperature well, making it an exciting option for people who enjoy temperature play. It's friction free, and many people find that it allows them to enjoy comfortably wearing – and playing – with their Crystal Delights pleasure products for longer sessions.
USE ANY LUBE
Since it is made of medical grade pyrex glass, every type of lubricant works with the Crystal Delights Glass Butt Plug. Our favorite lube is a silicone-based lubricant specifically designed for anal play.
EASY TO CLEAN
This Crystal Delights anal toy is easy to clean with a toy cleaner.
Features:
Smooth Body-Safe Materials
Natural and Eco-Friendly
Medical Grade Pyrex Glass
Great for temperature play
Presented in a stylish black satin pouch with Jacquard print
Made in the USA
Measures | 3.6"h x 1.6"d
Insertable Length | 3″
Weighs | 4.5 oz.