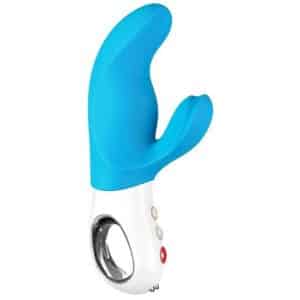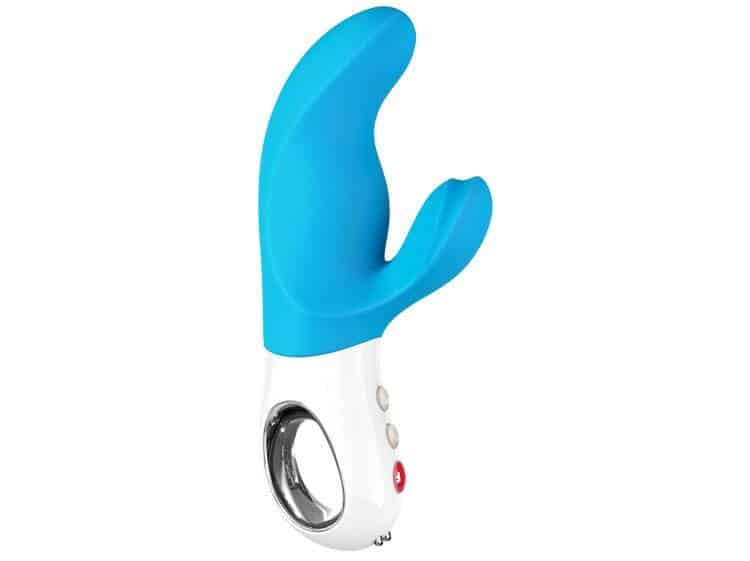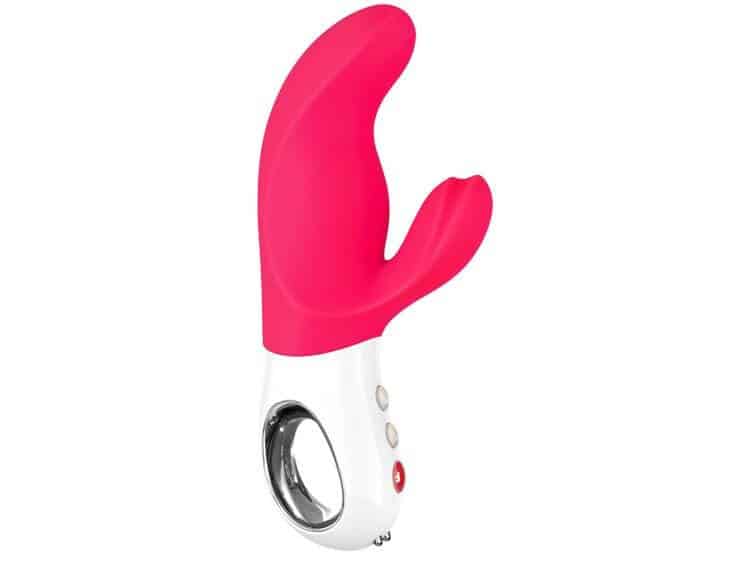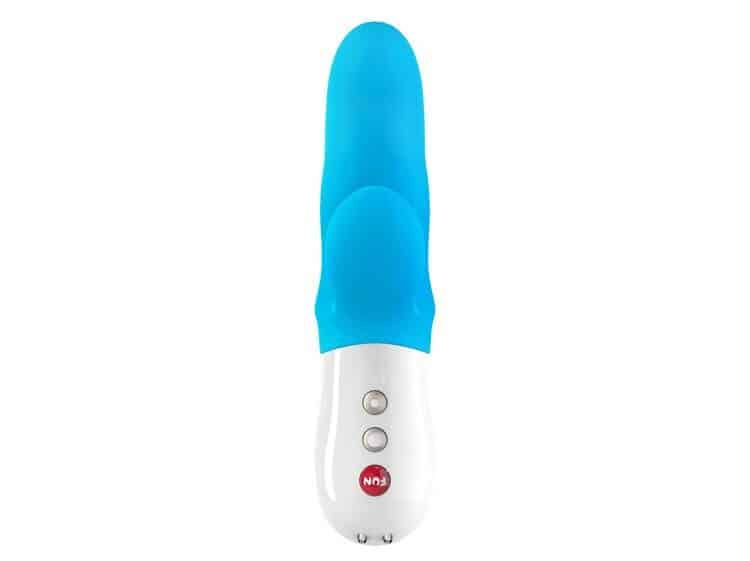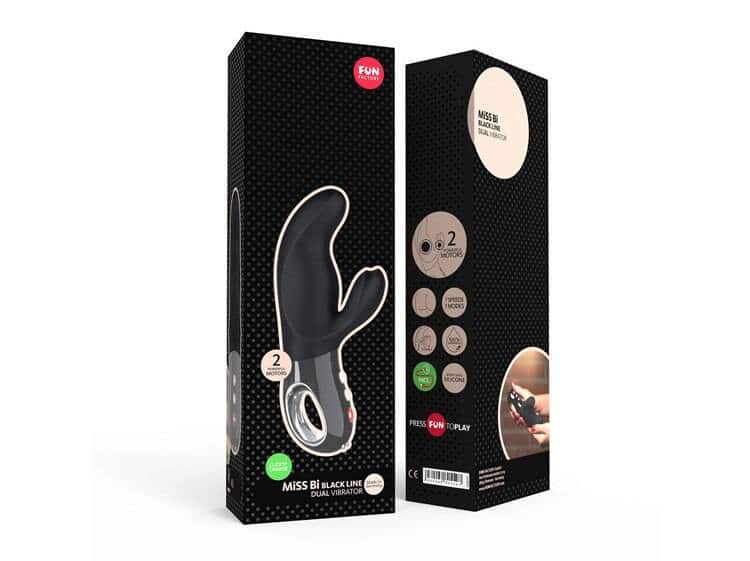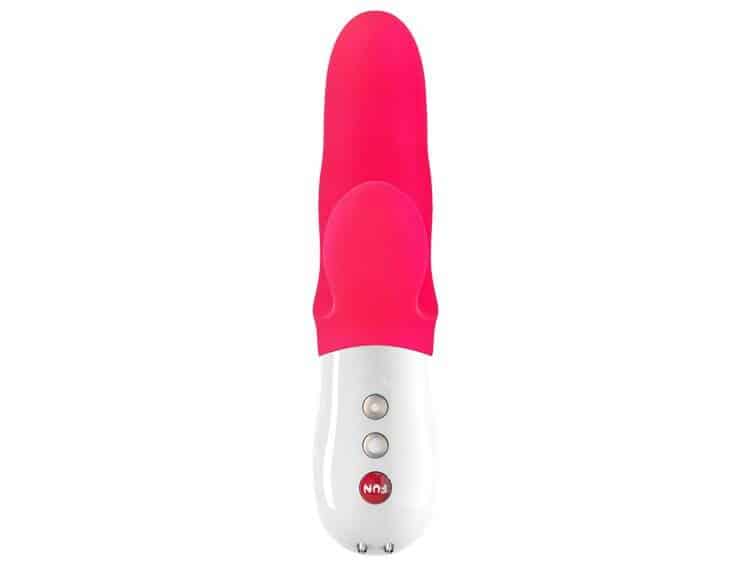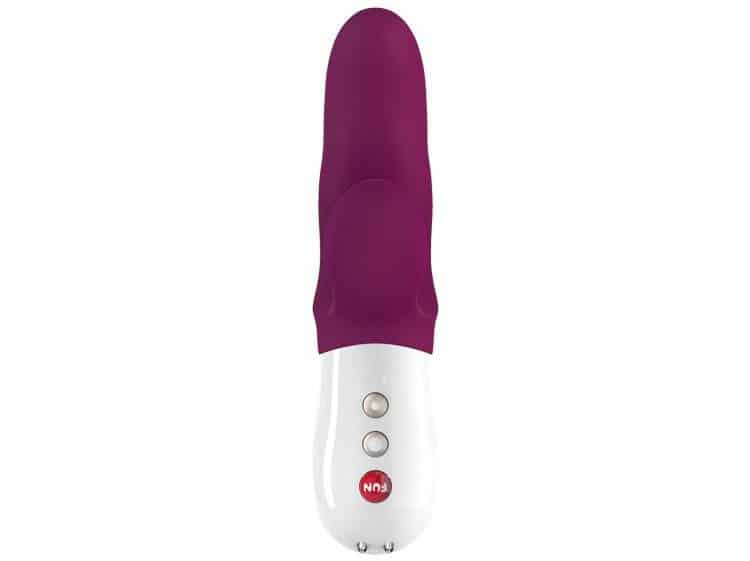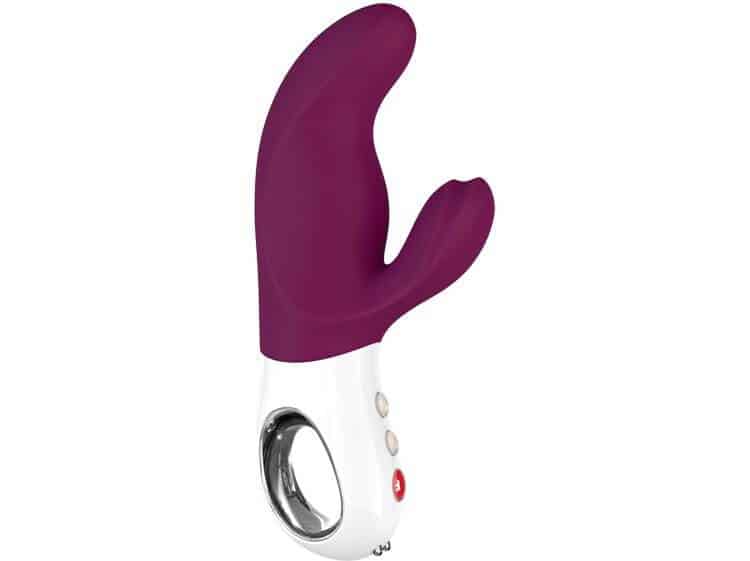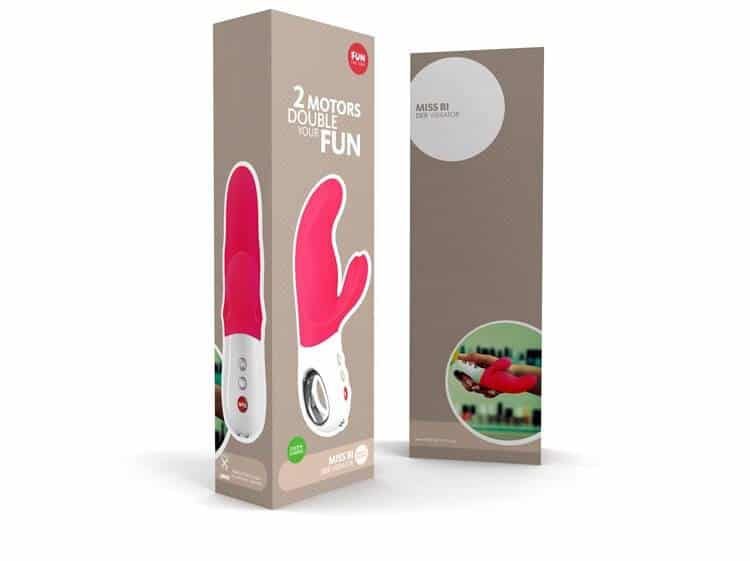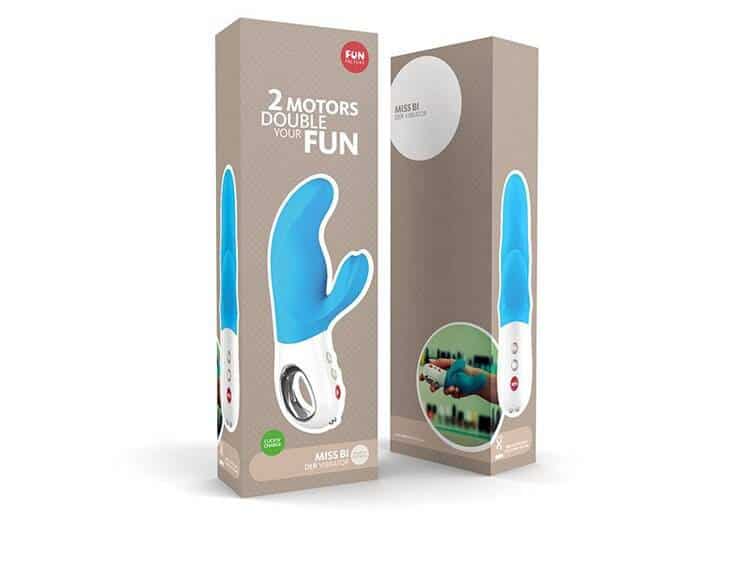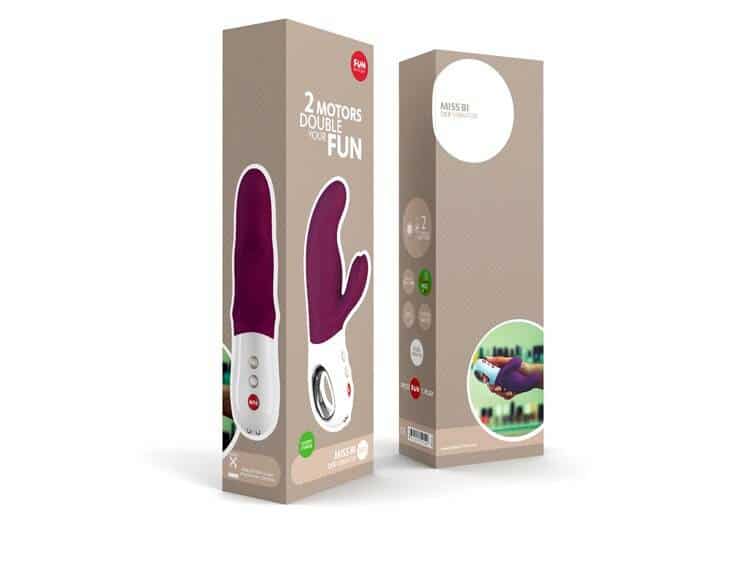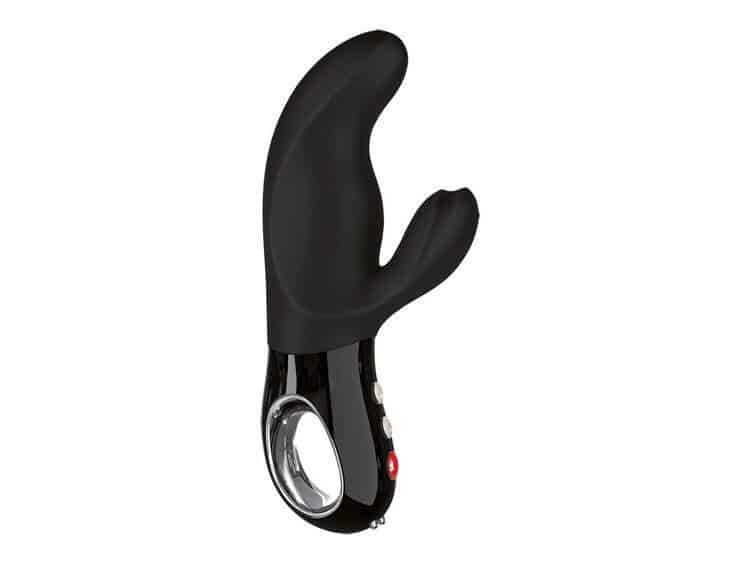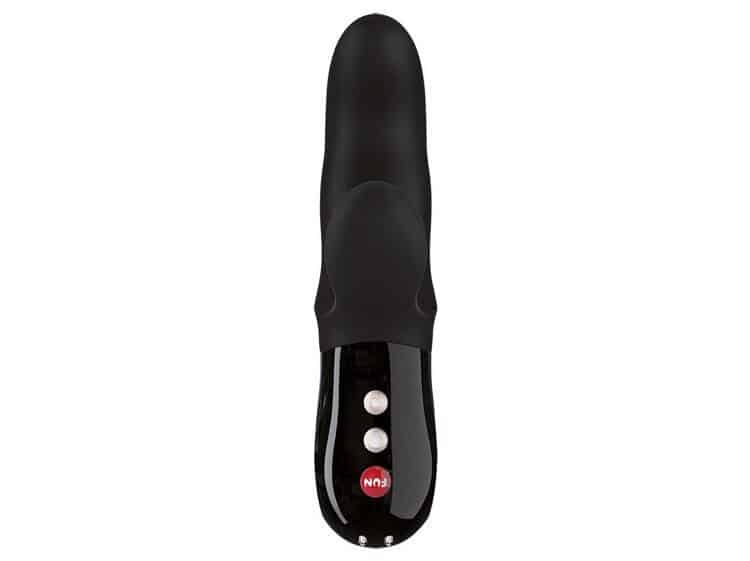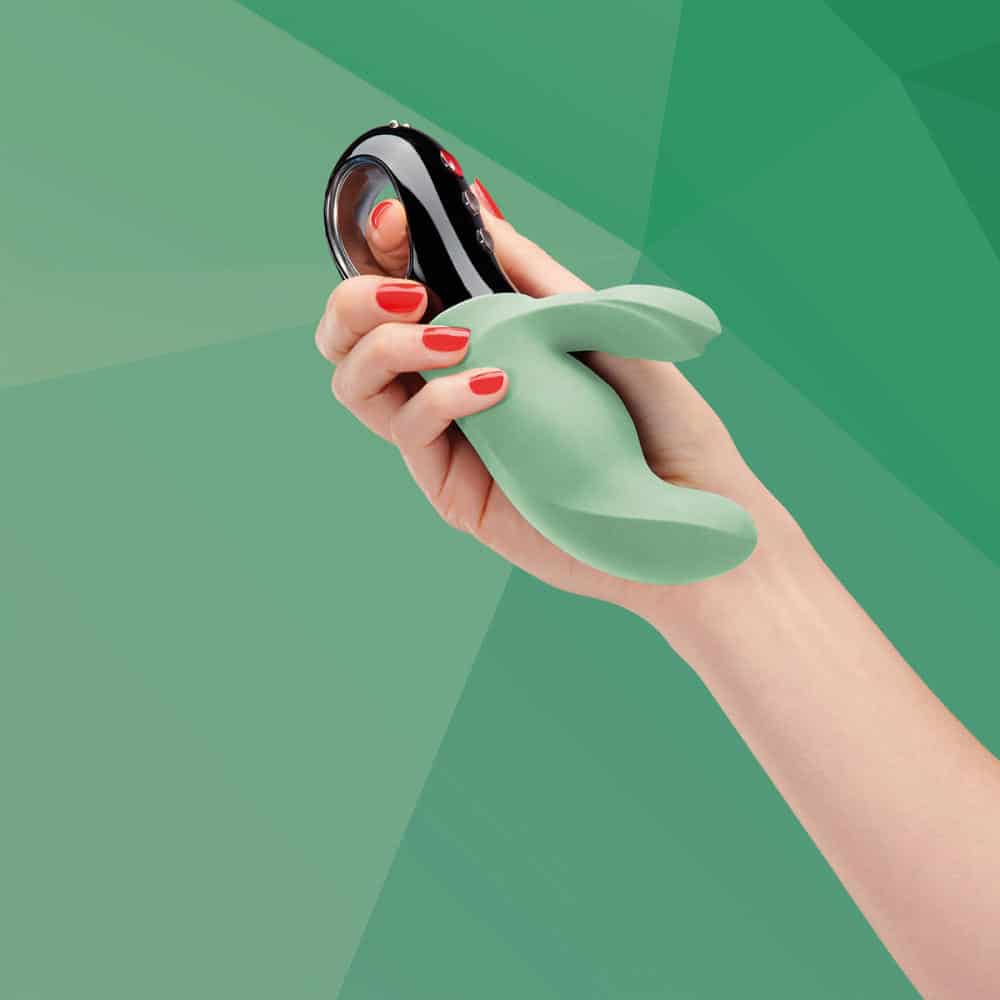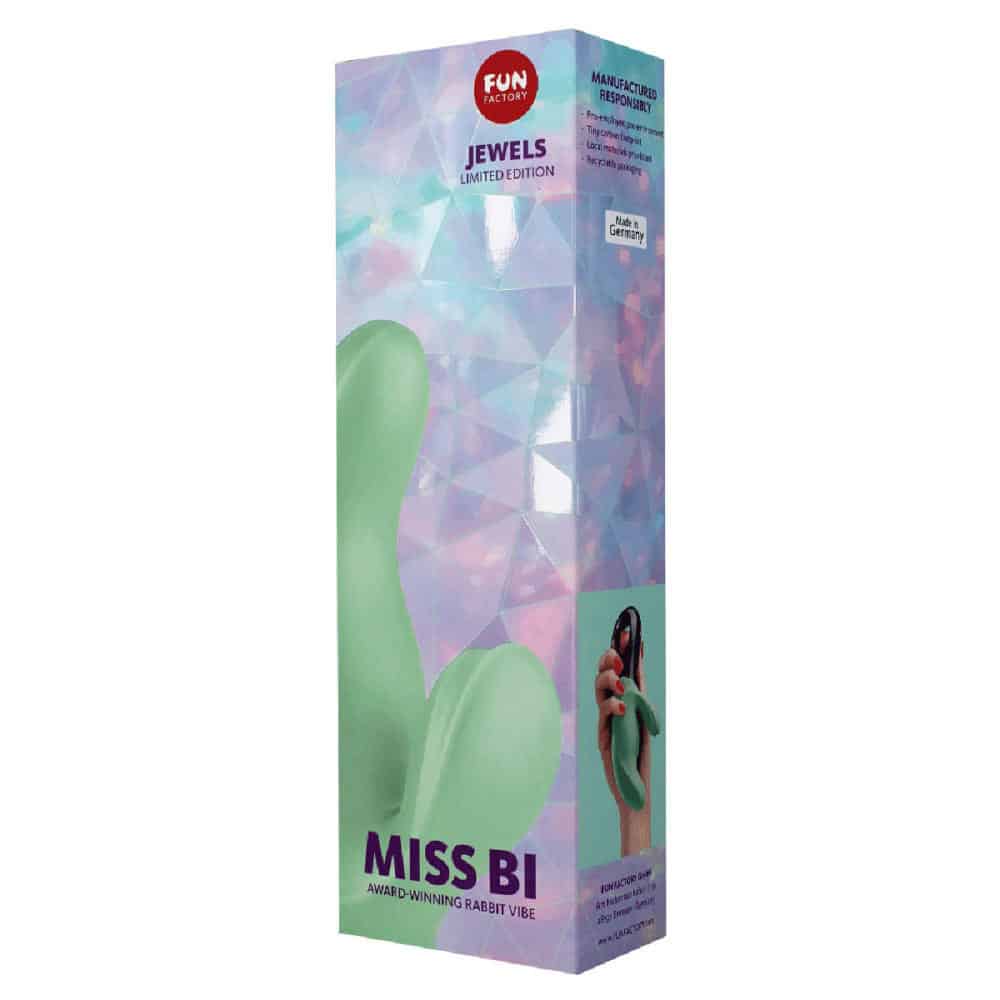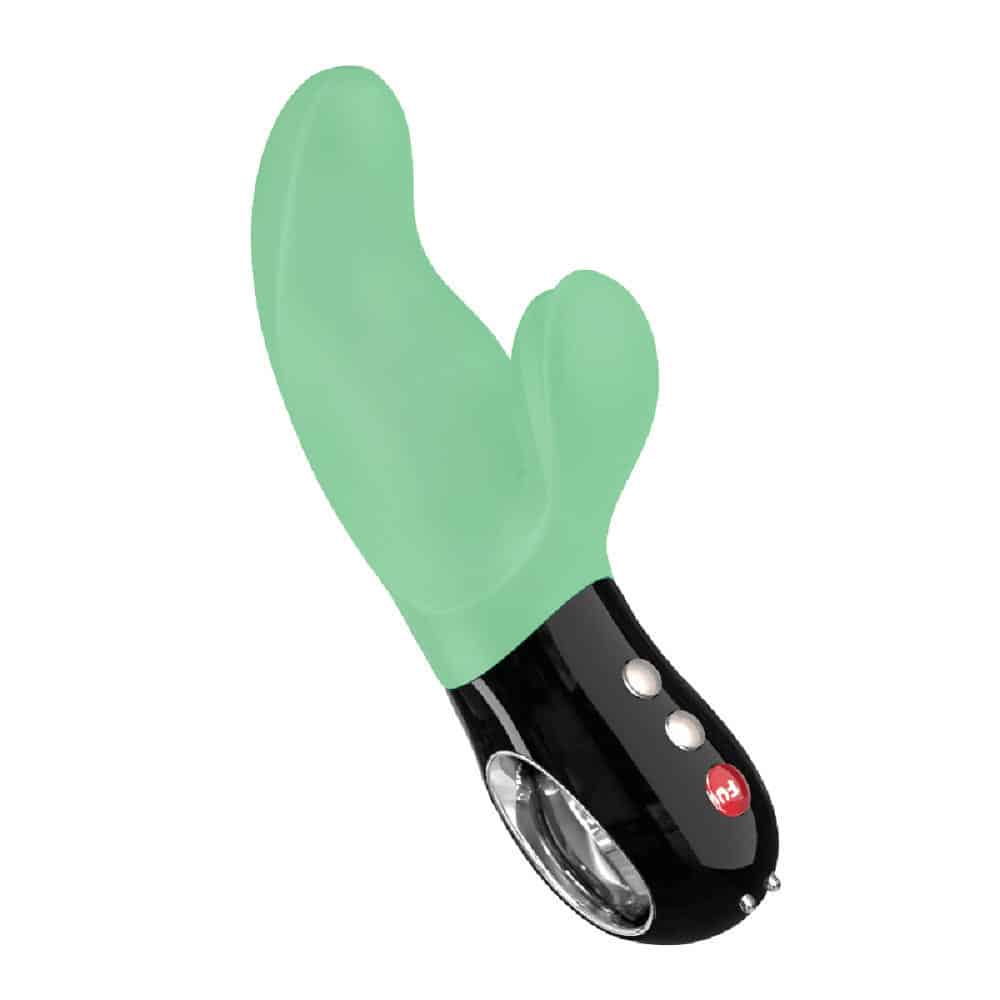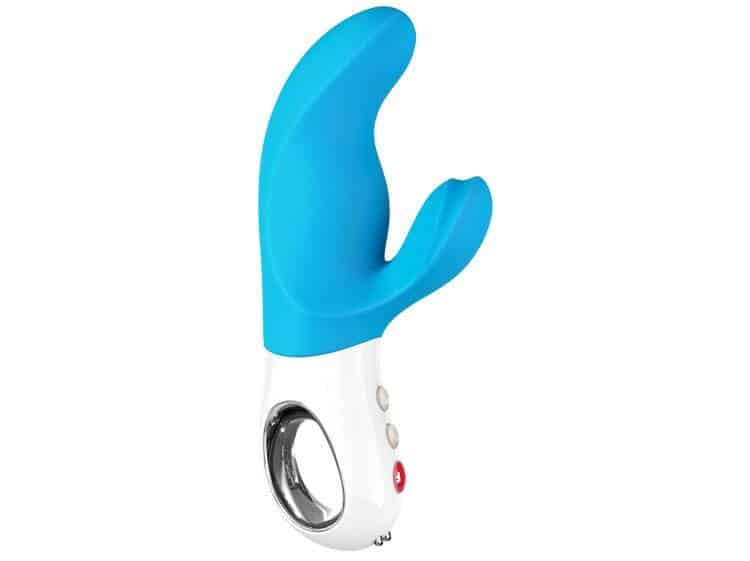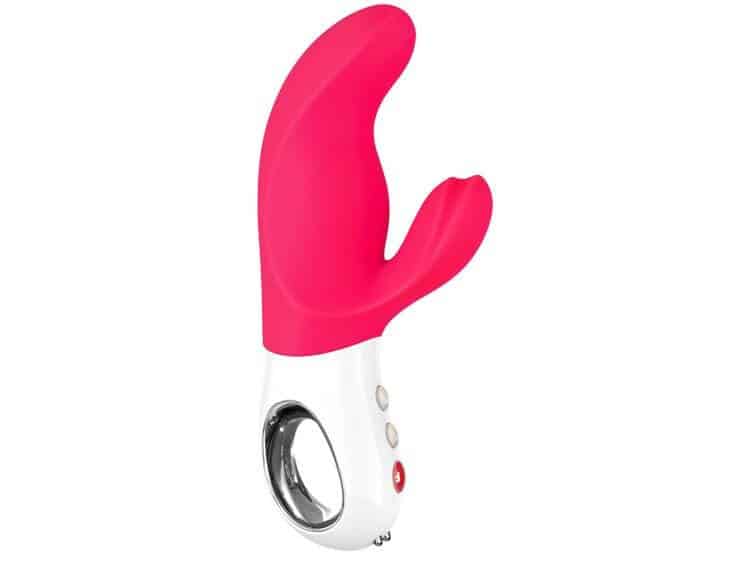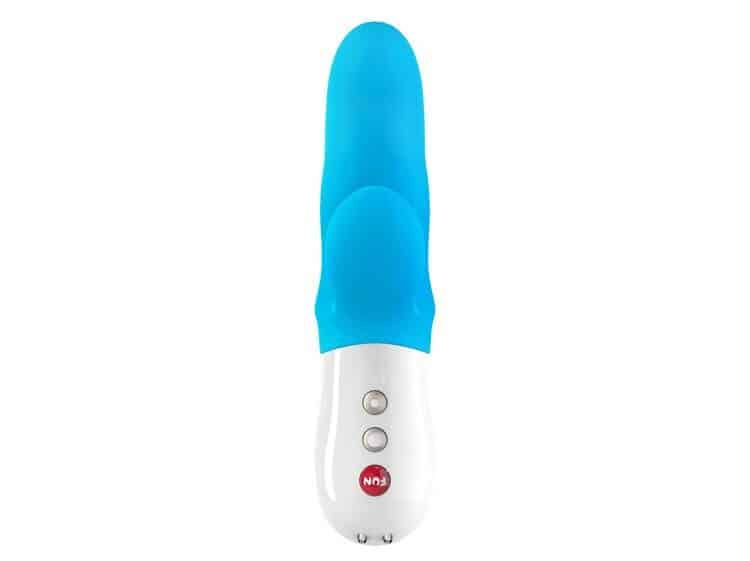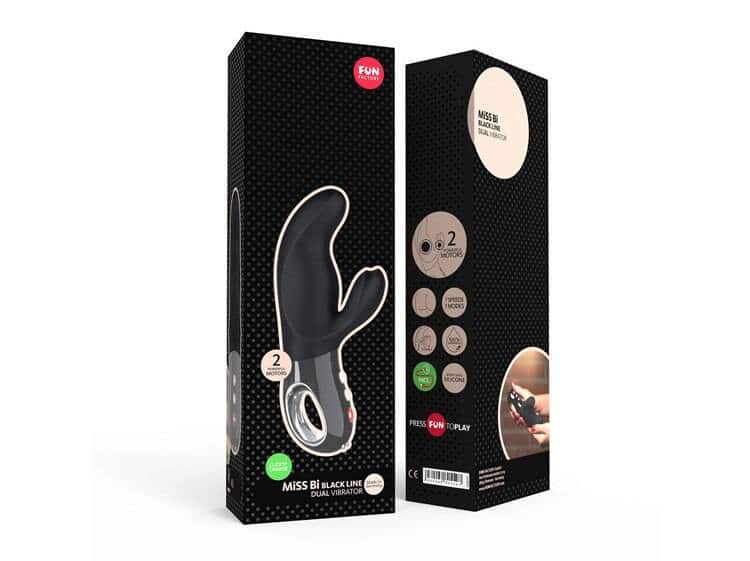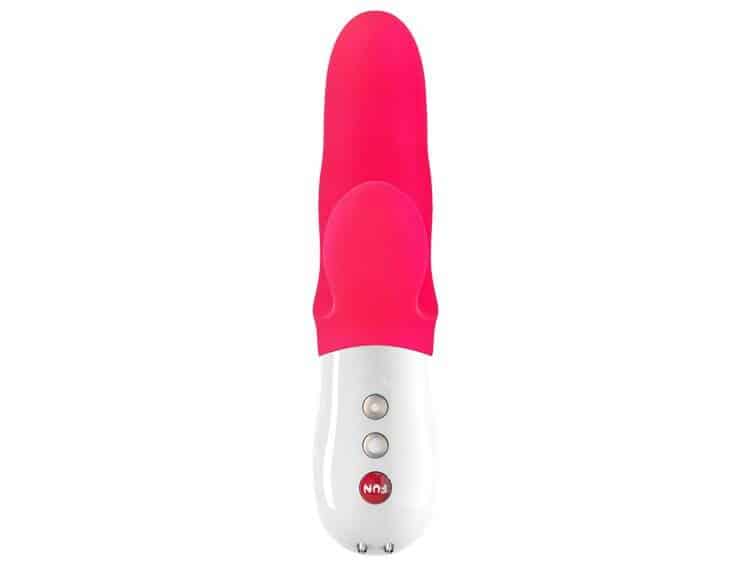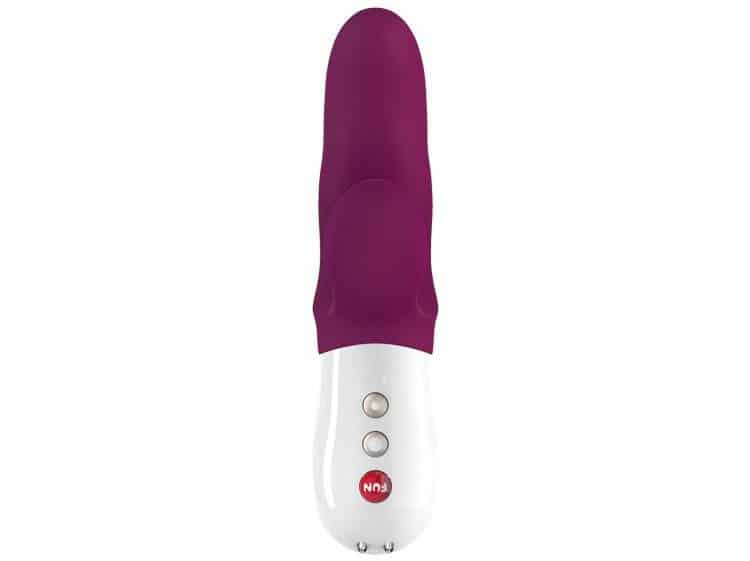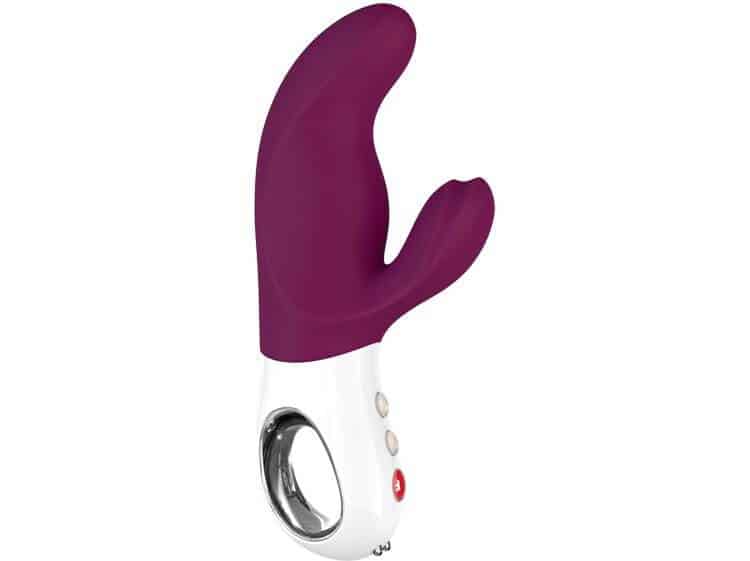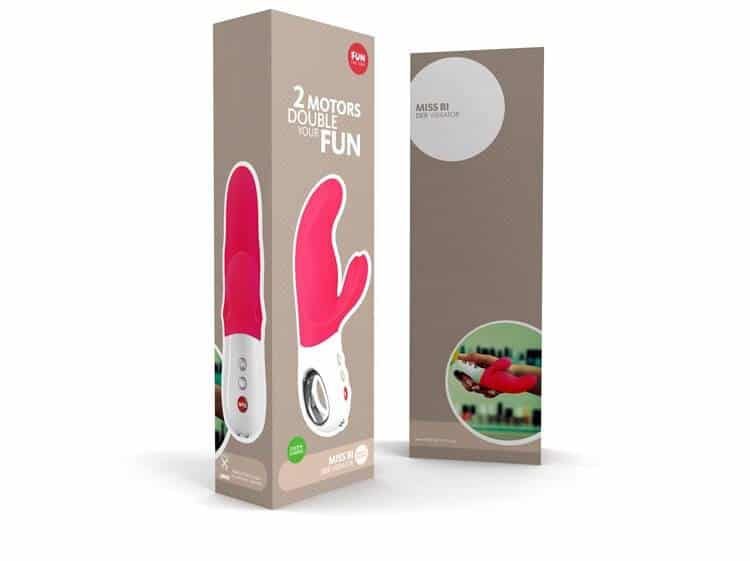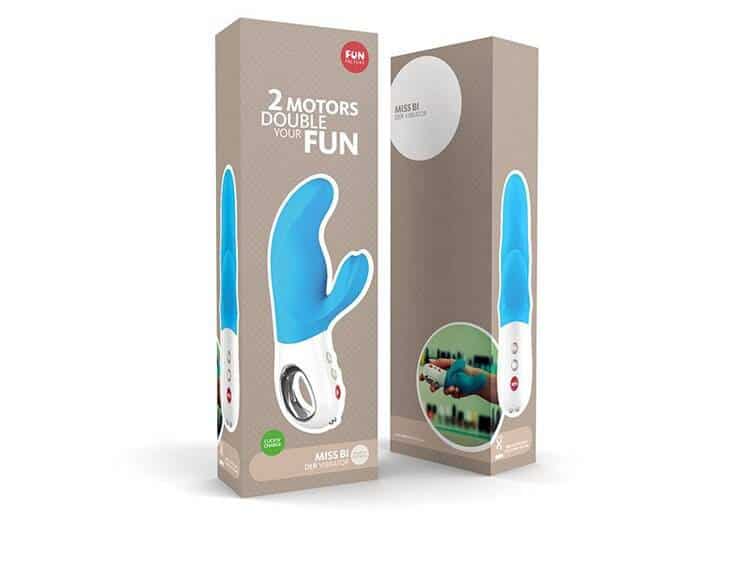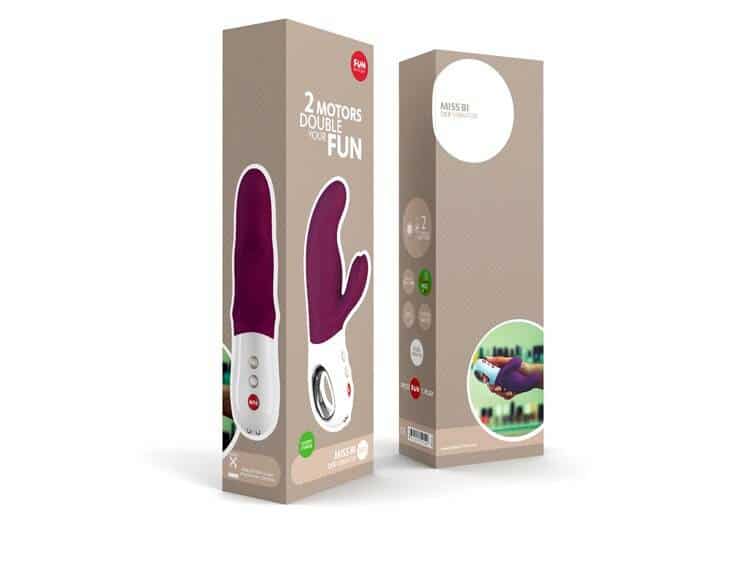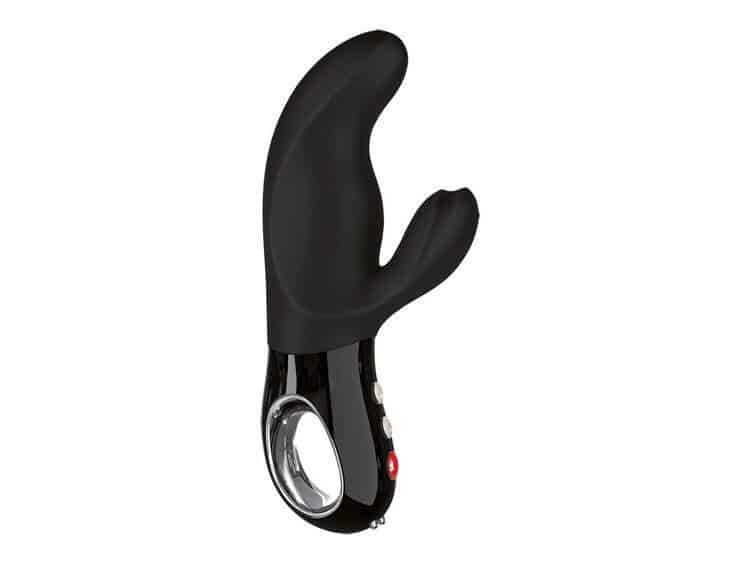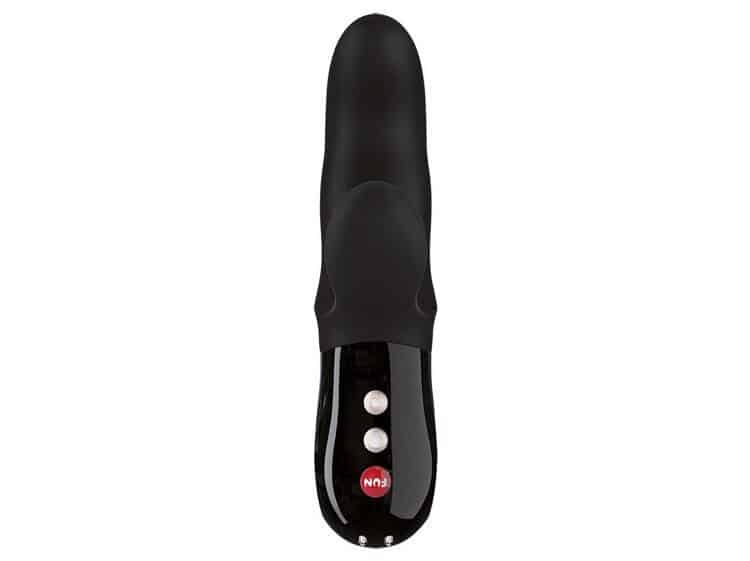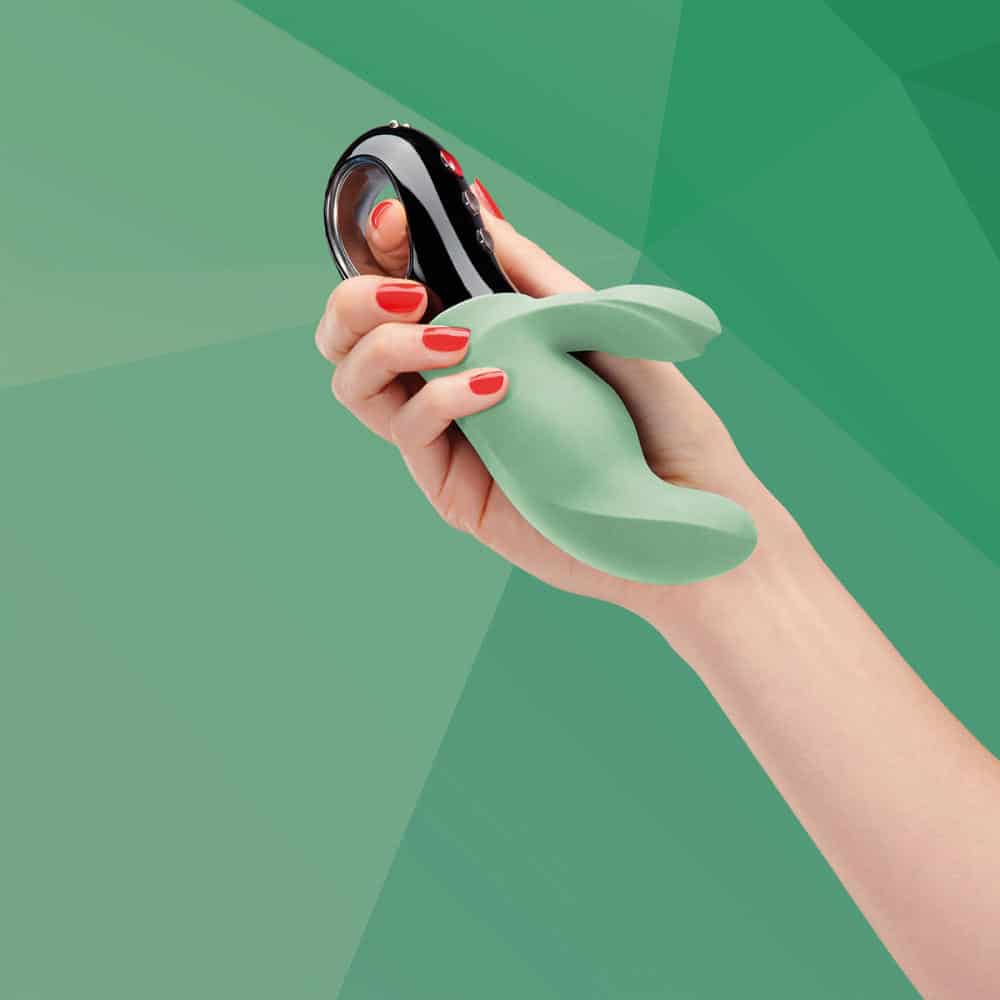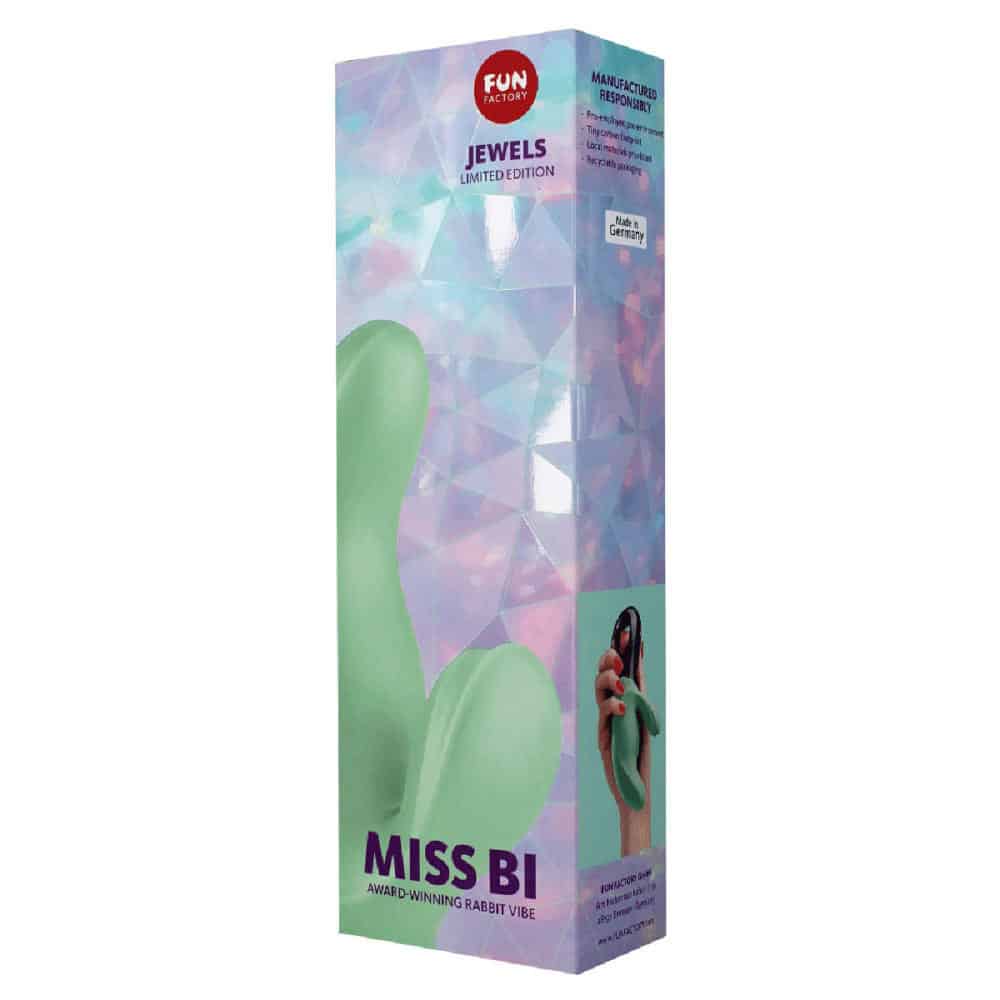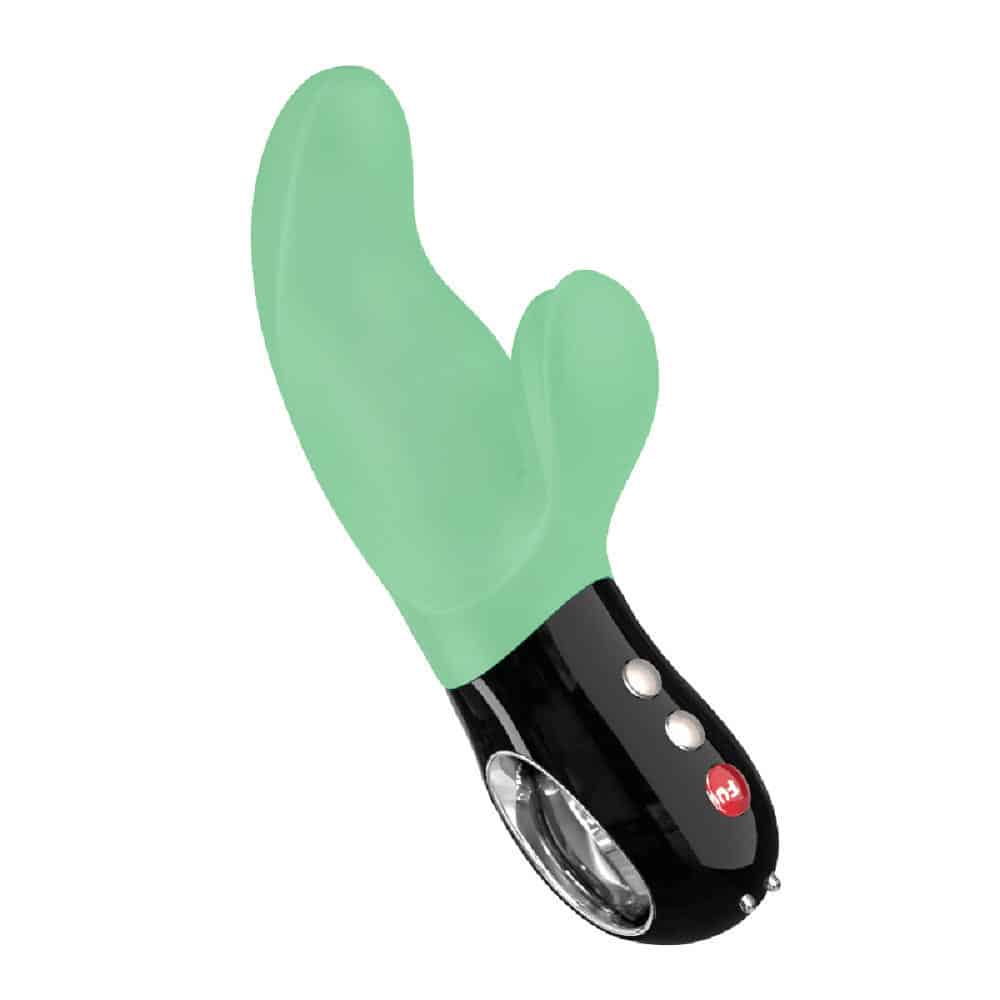 Fun Factory MiSS Bi Vibrator
Description
Fun Factory MiSS Bi Vibrator
MiSS Bi is a unique luxury vibrator with two motors that stimulates both the G-spot and the clitoris as well as the vaginal opening with its flexible external arm.
SHORT BUT GIRTHY
This rabbit vibrator and luxury sex toy is short in length and big in girth for those who enjoy fullness and G-spot stimulation. When inserted, the round flexible tip massages the G-spot. The silicone shaft, being thicker at the lower end, provides a pleasurable feeling of fullness. The large diameter of the base transmits vibrations to the clitoral legs on the inside of the body.
FLEXIBLE CLITORAL STIMULATOR
MiSS Bi's unique, bendable external arm simultaneously reaches the clitoris. Working in combination with the motor in the shaft, the second motor in the external arm provides a more intense sensation than most clitoral vibes. However, the external arm does not provide a lot of pressure or a tight fit on the clitoris.
POWERFUL MOTORS
Its powerful motors vibrate at a rumbling bass tone that's deeper and more satisfying than high-pitched vibrations found in many sex toys. MiSS Bi's two separately controllable motors stimulates the G-spot, vaginal opening and the clitoris.
EASY TO USE AND HOLD
The LOOP control unit makes the vibrator easy to hold, even with lots of water-based lubricant. This luxury sex toy is easy to use thanks to its three raised control buttons. The red FUN button stops and starts MiSS Bi and each motor is individually controlled via its own button.
With three vibration patterns and speeds per motor, lots of different combinations are possible. When a personal favorite has been found, this combination can be saved as the start program.
WATERPROOF
MISS Bi is made with body-safe silicone and is 100% waterproof. We suggest cleaning your luxury sex toy with sex toy cleaner.
HOW TO USE
Miss Bi comes locked. Press the FUN button and top button at the same time for 2 seconds to unlock. Press the top button to control the shaft's motor and the bottom button to control the external arm's motor. Press the FUN button and the button for 2 seconds to lock.
Features:
Shaped to massage the G-spot and stimulate the clitoris
2 motors which can be controlled separately
Short yet girthy
Easy to hold and use
6 speeds and 6 vibration patterns
Programmable & saves your favorite settings
Safe for anal play
100% waterproof
Rechargeable
Travel lock
Made in Germany
1 Year Manufacturer's Warranty
Measures | 6.7″ x 1.6″
Weighs | 7.2 oz.