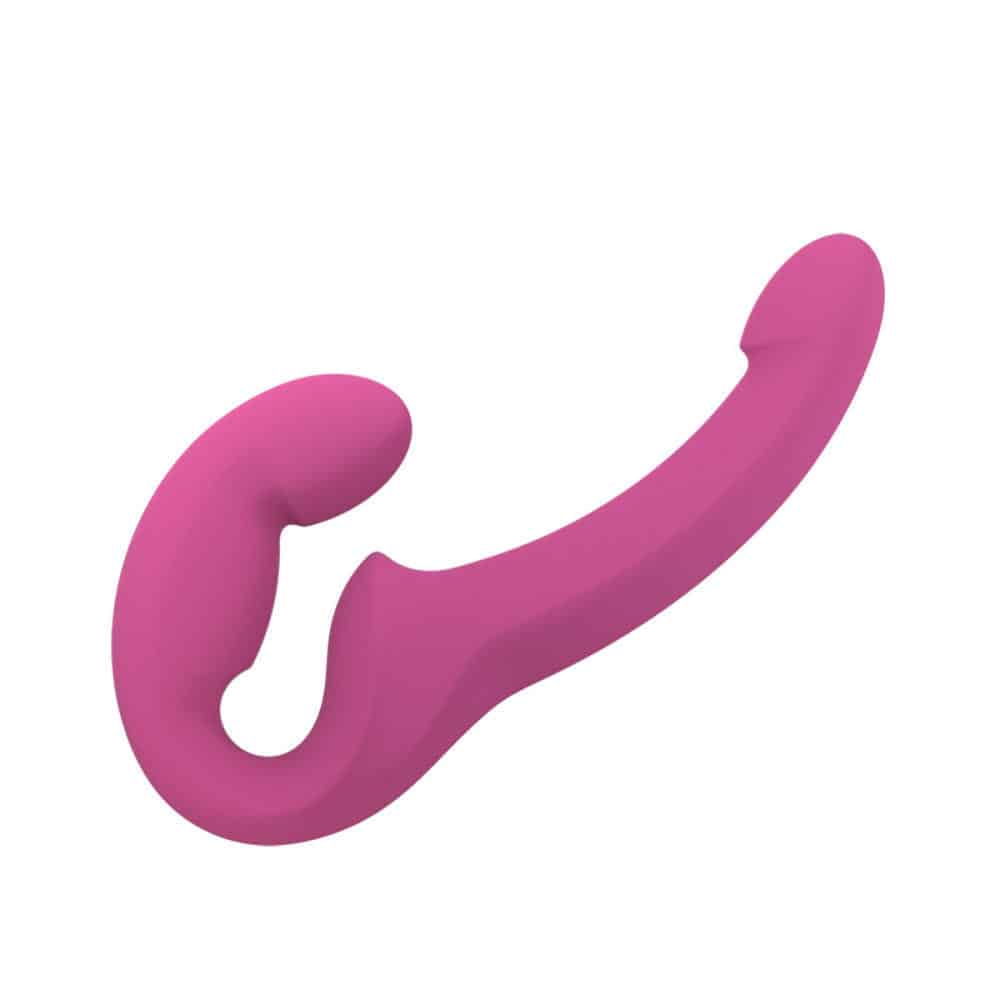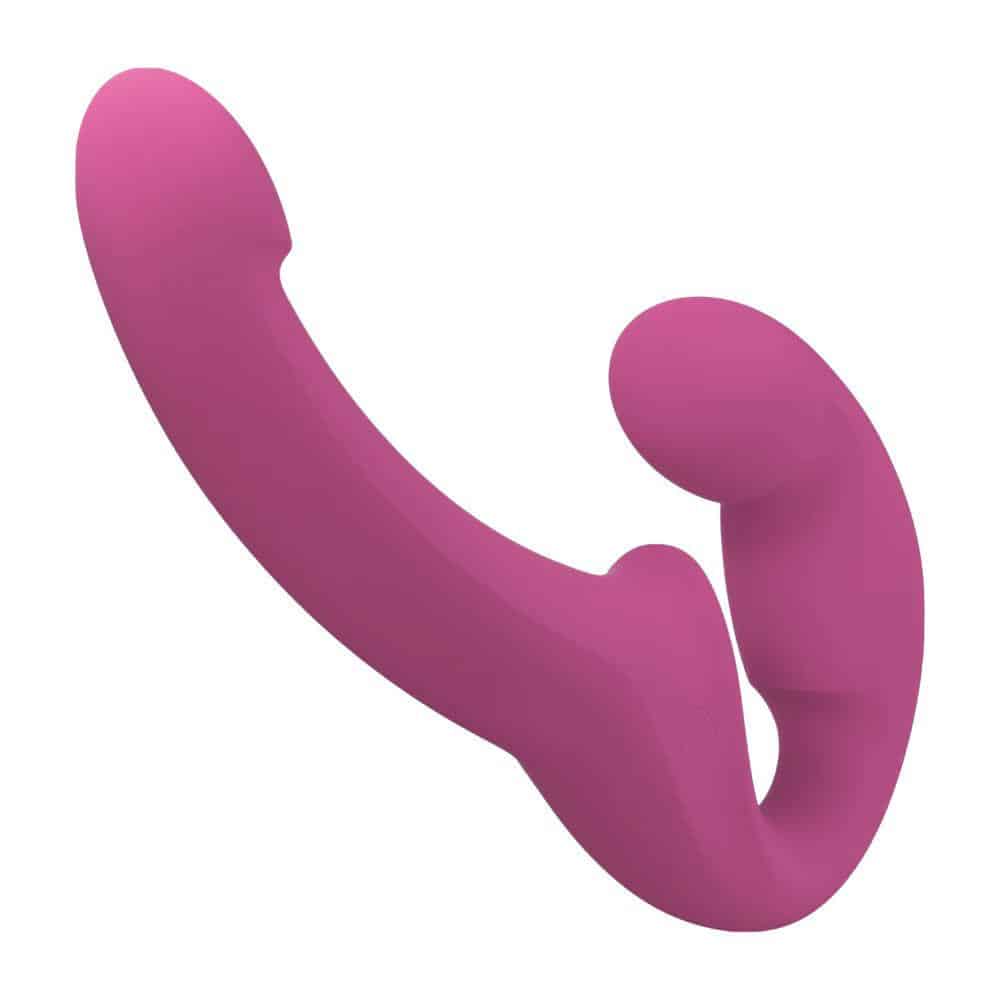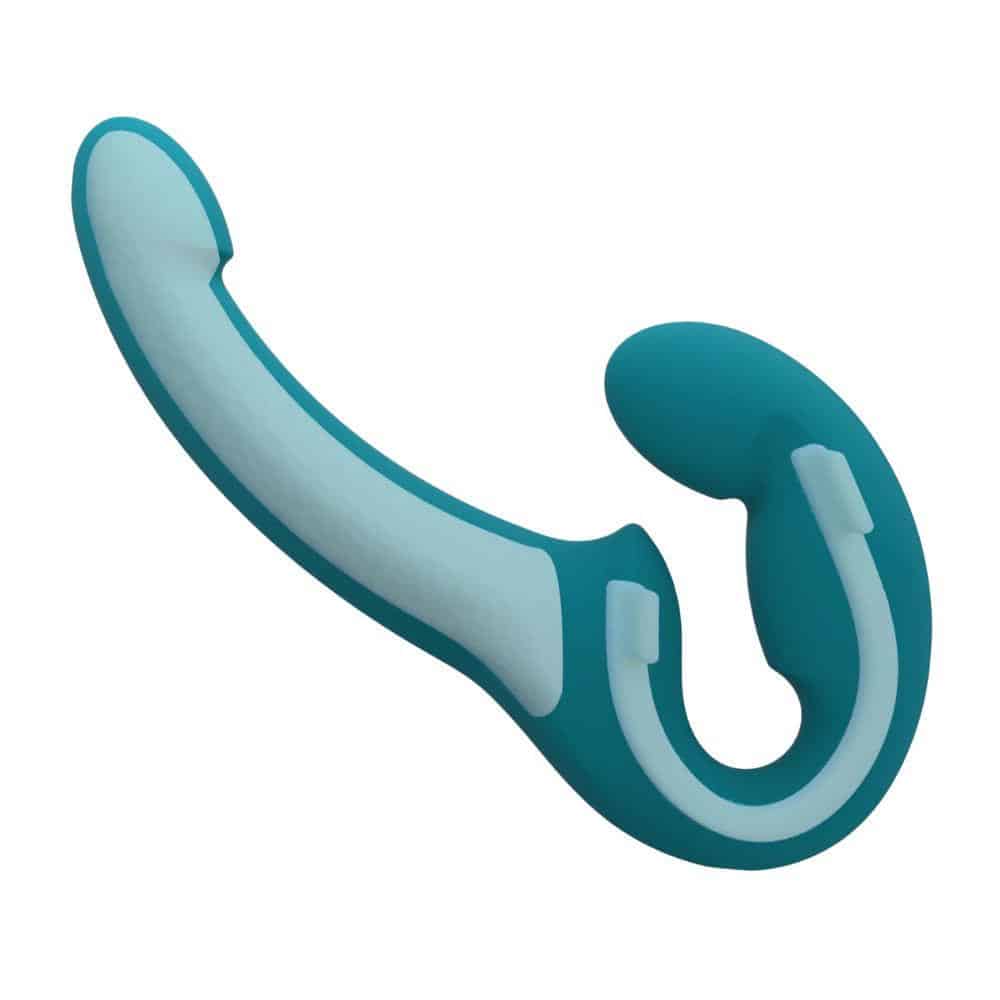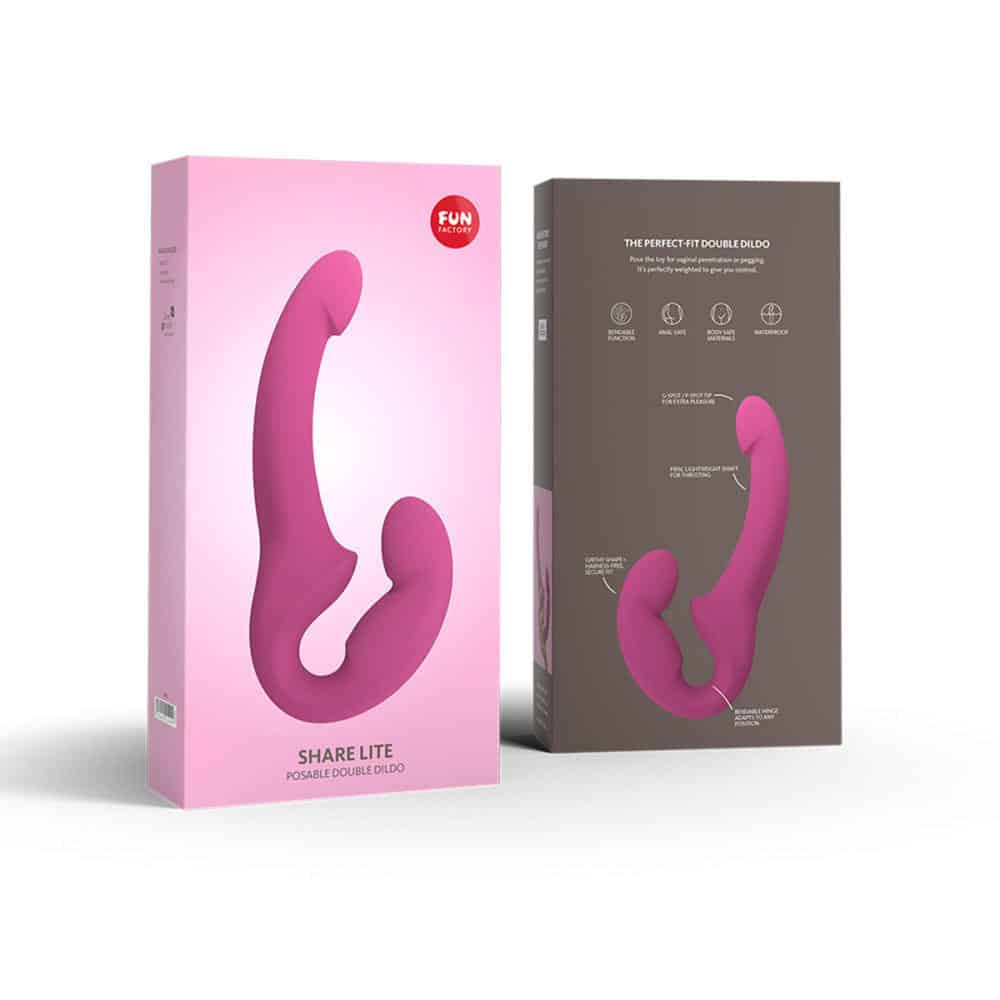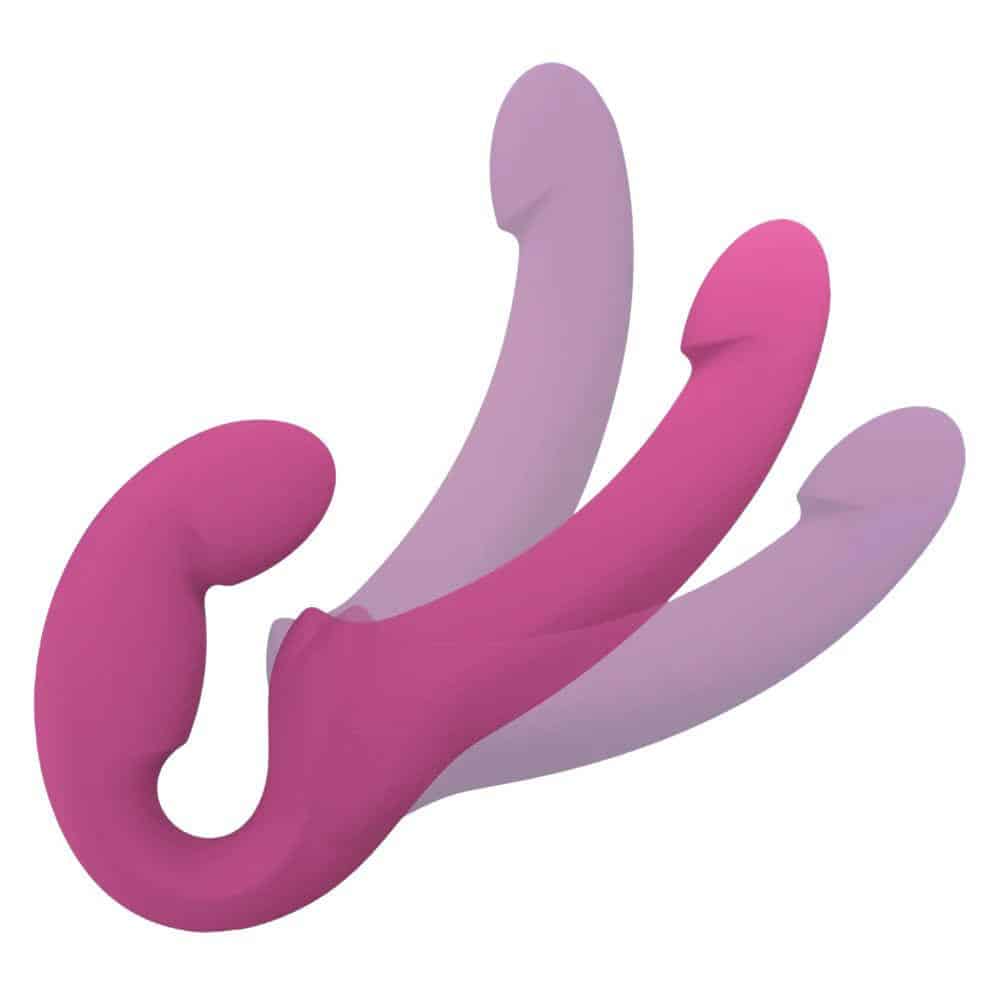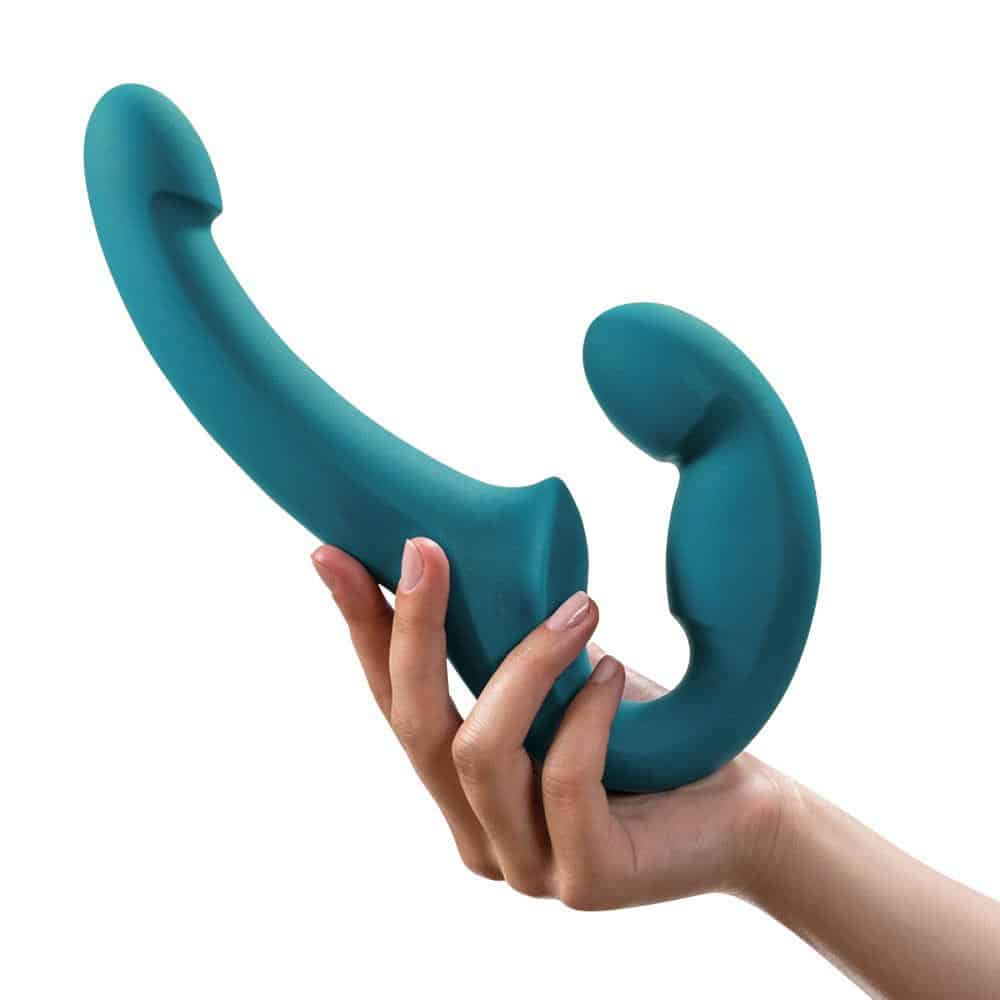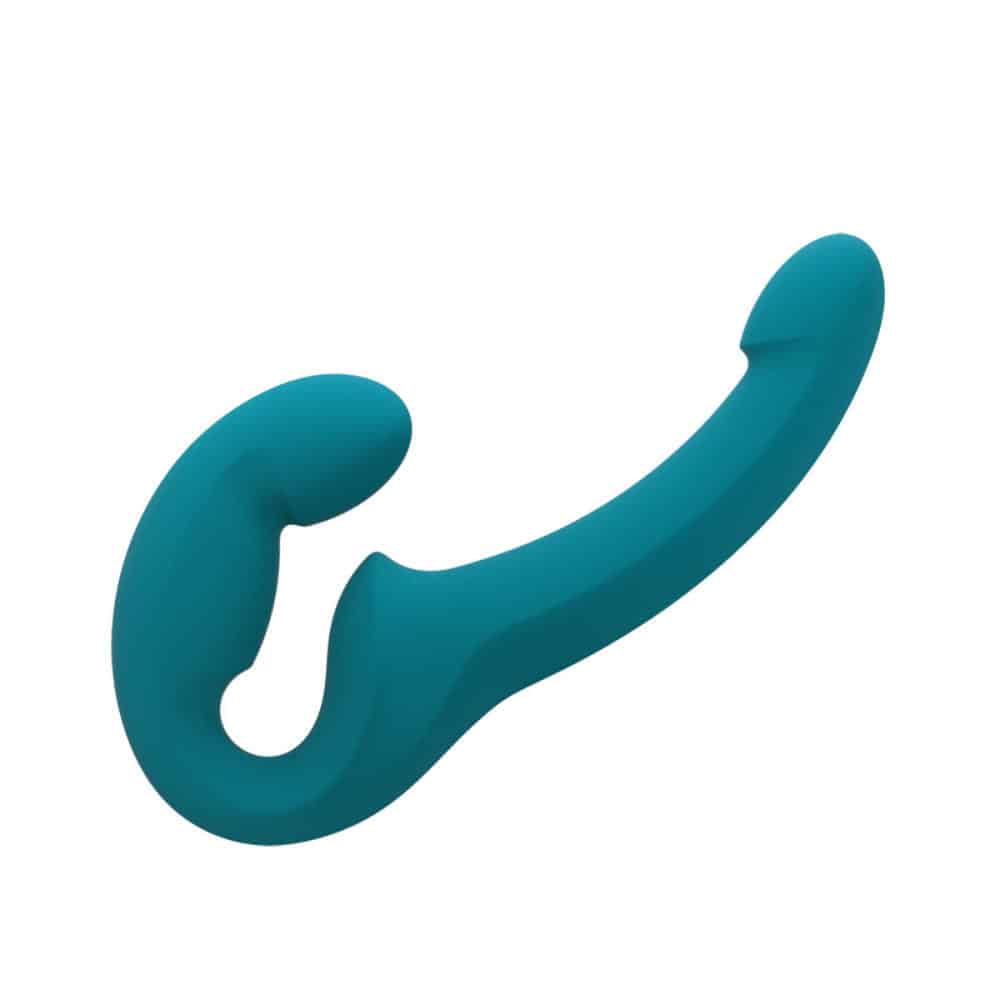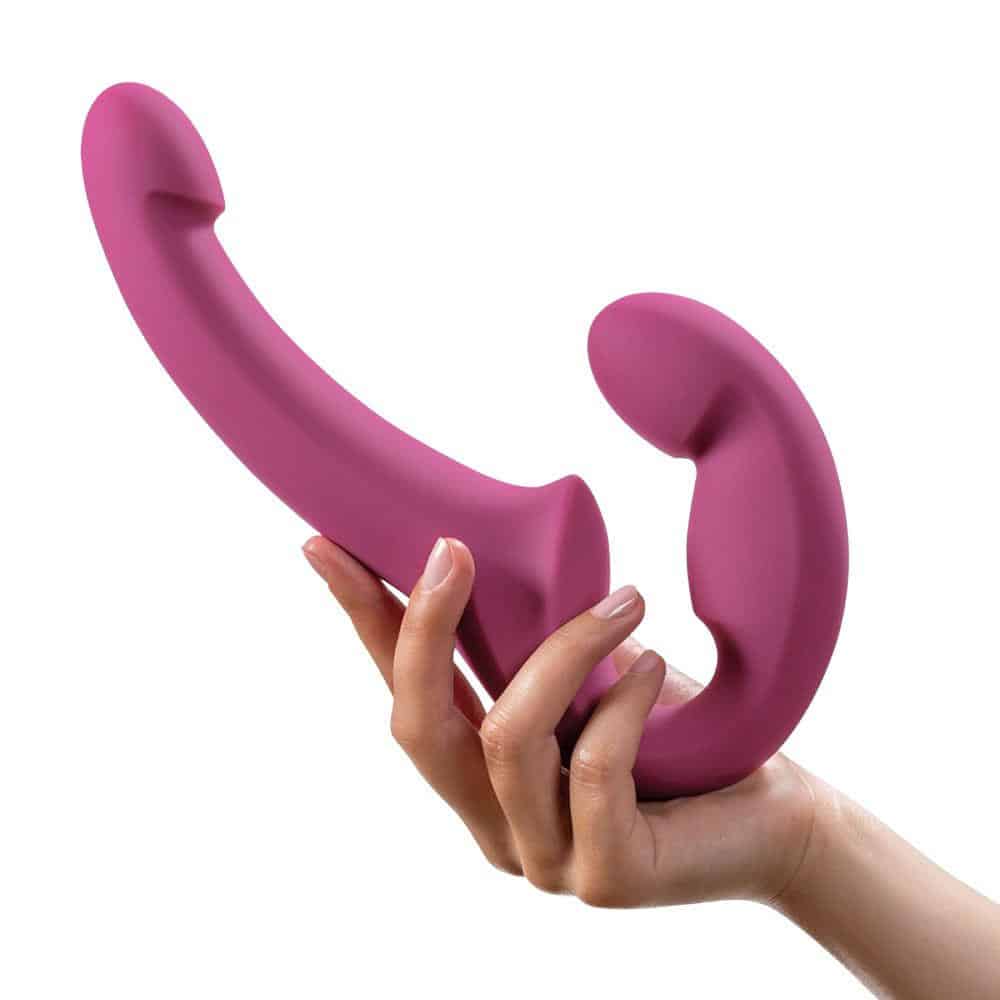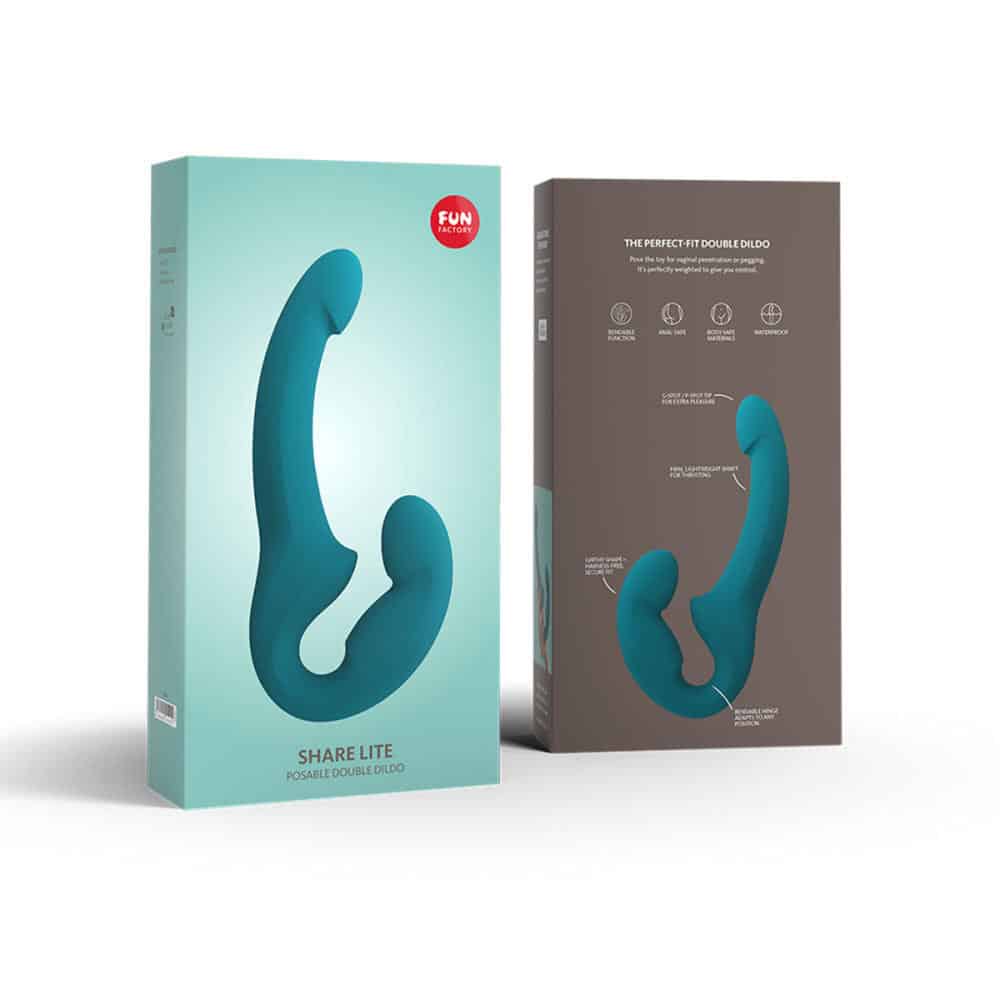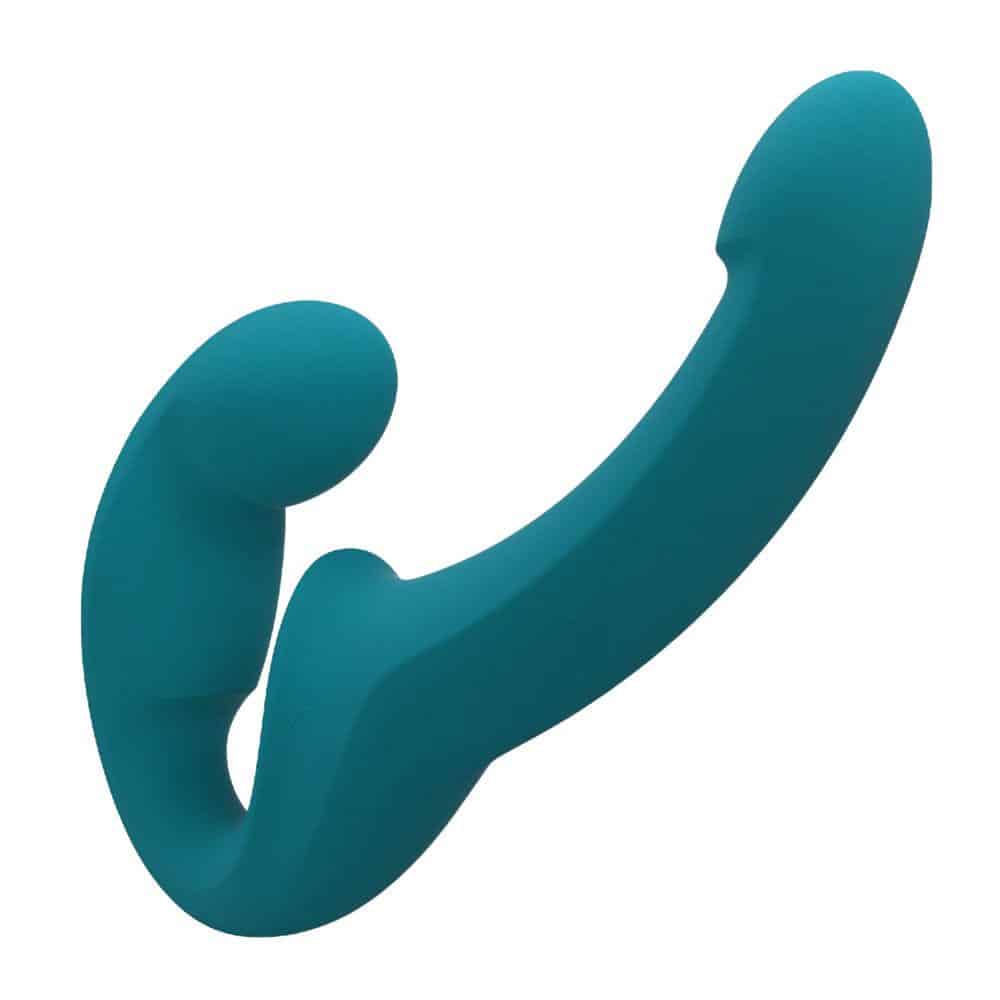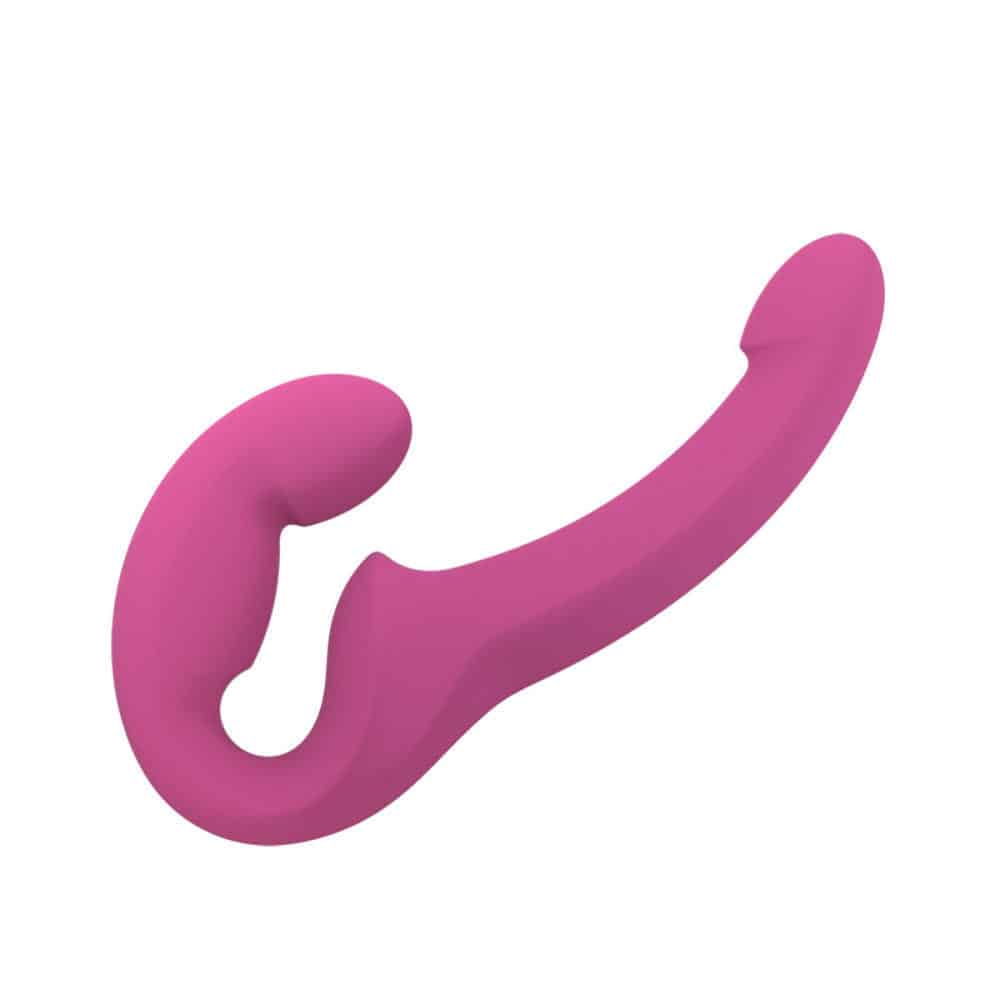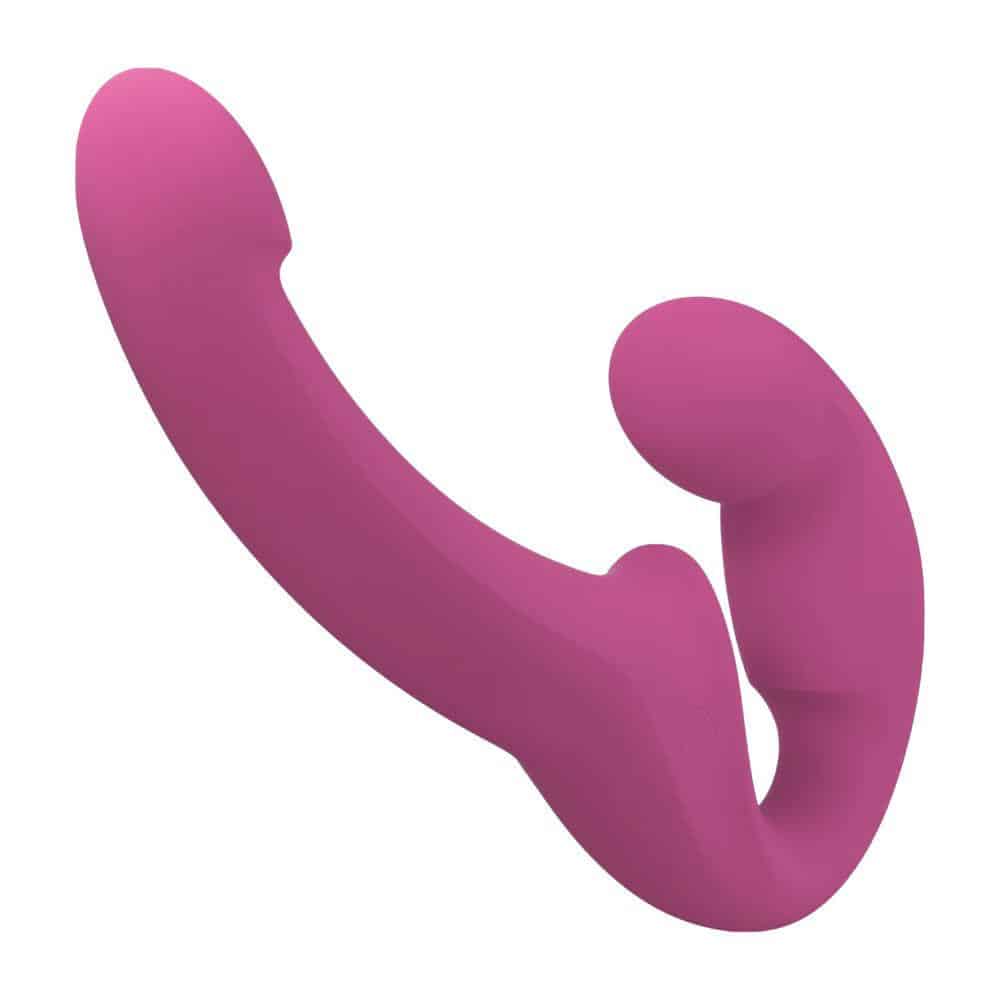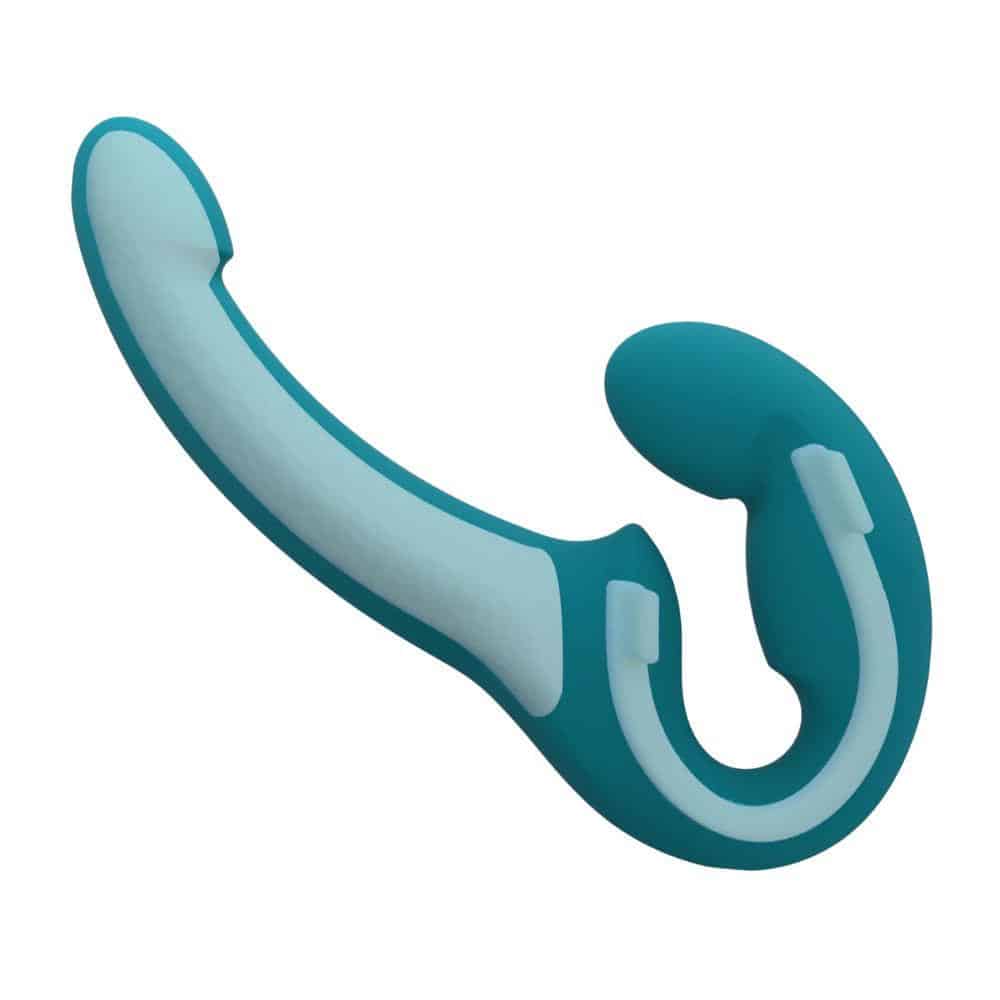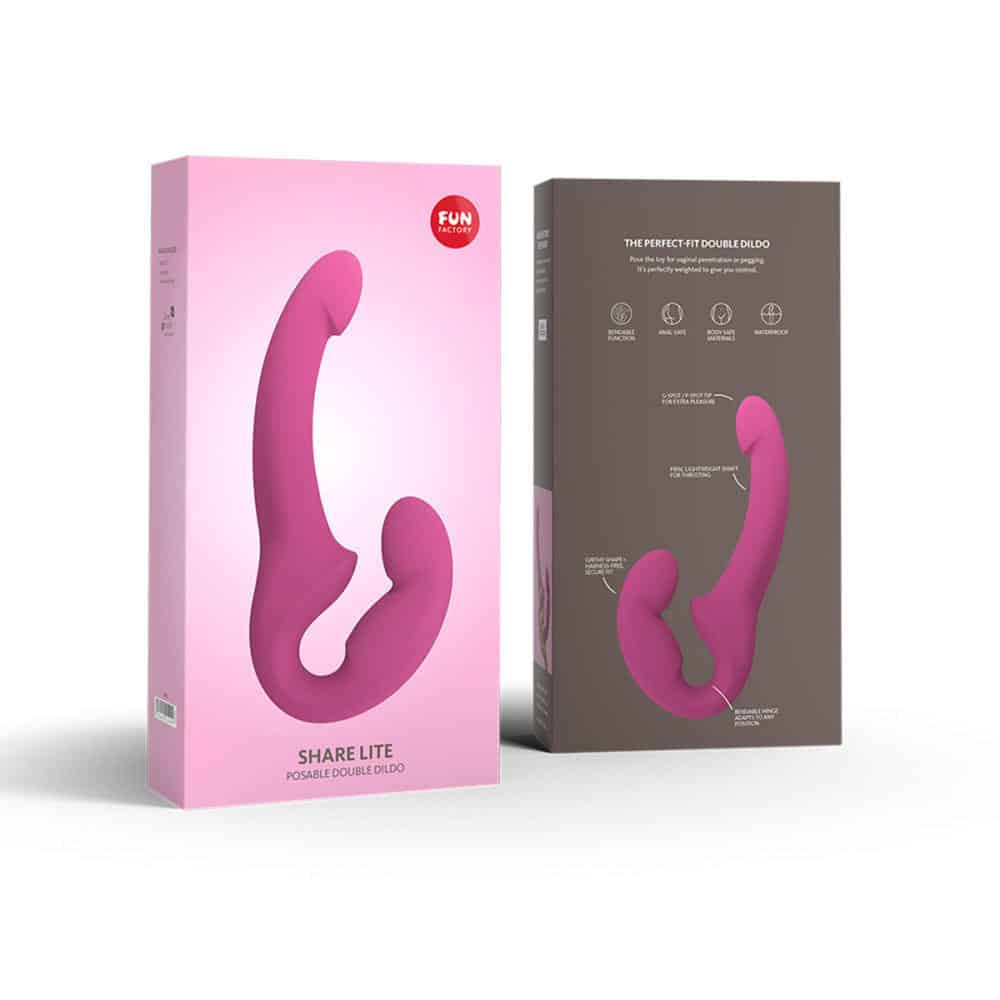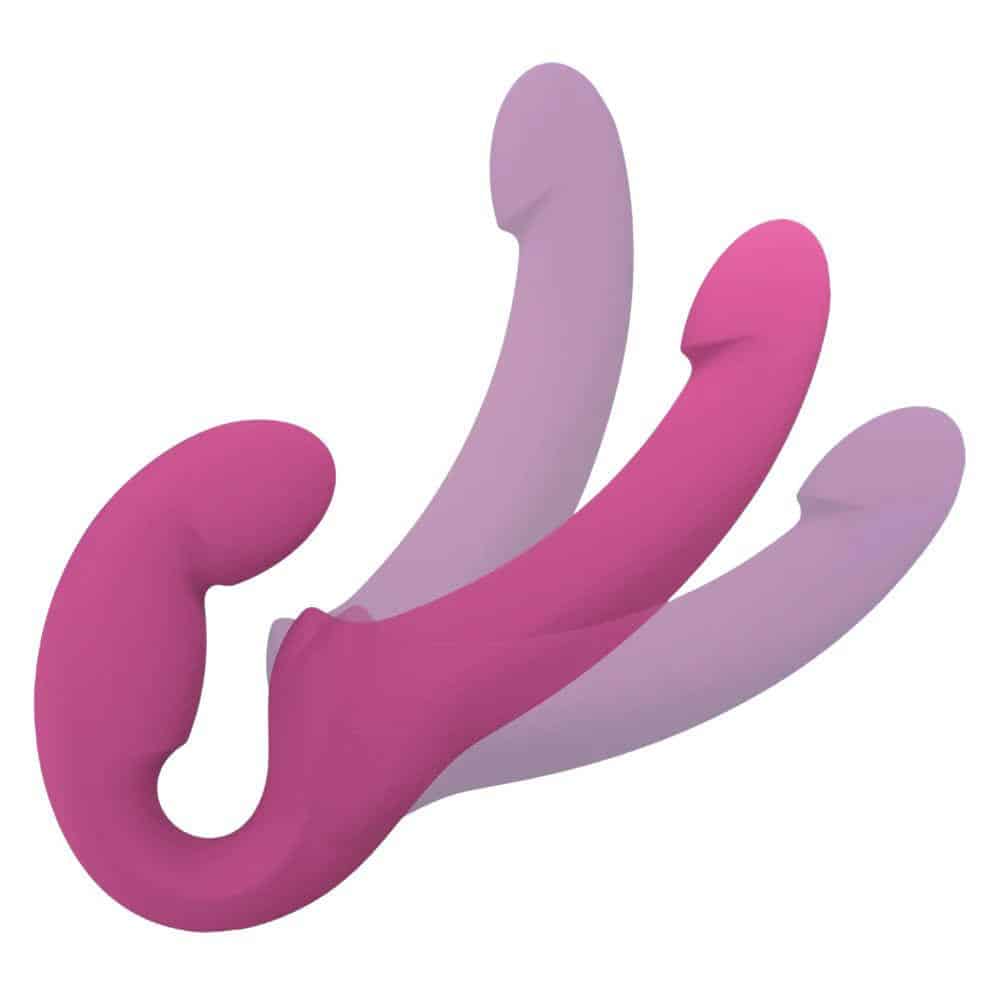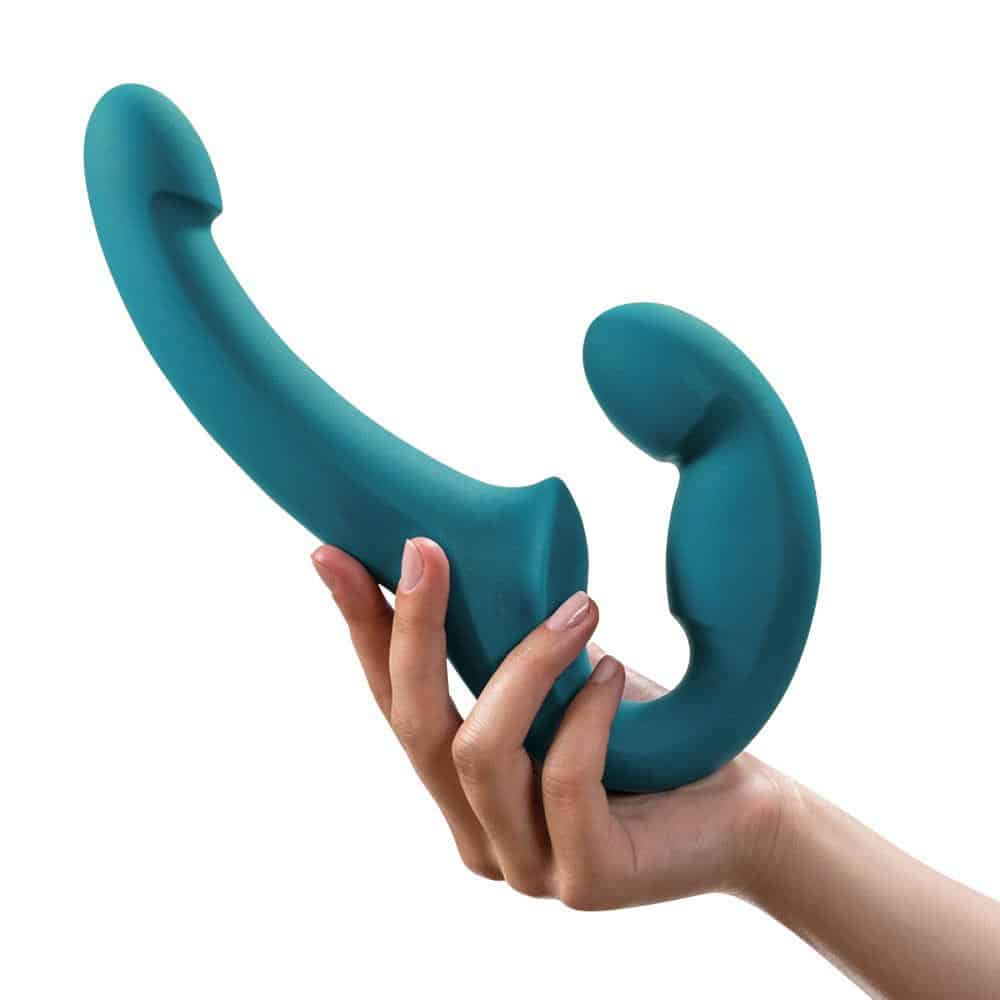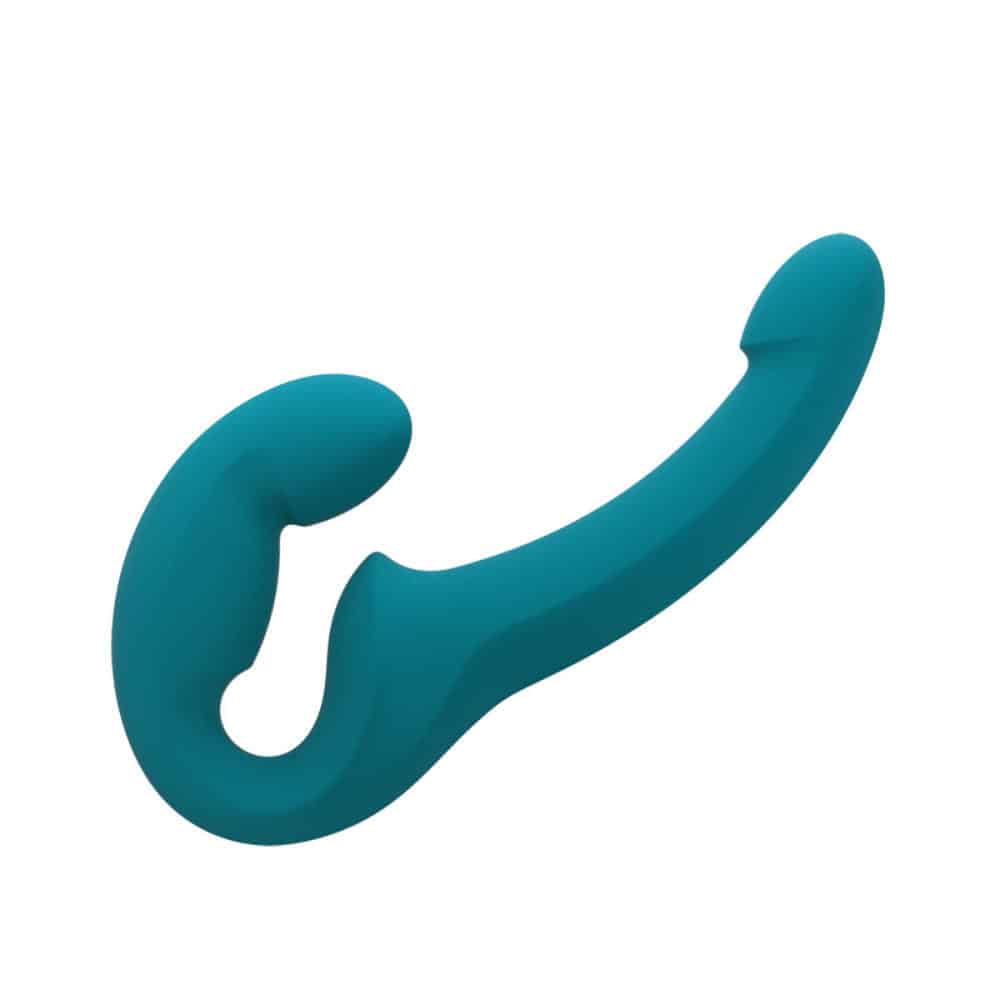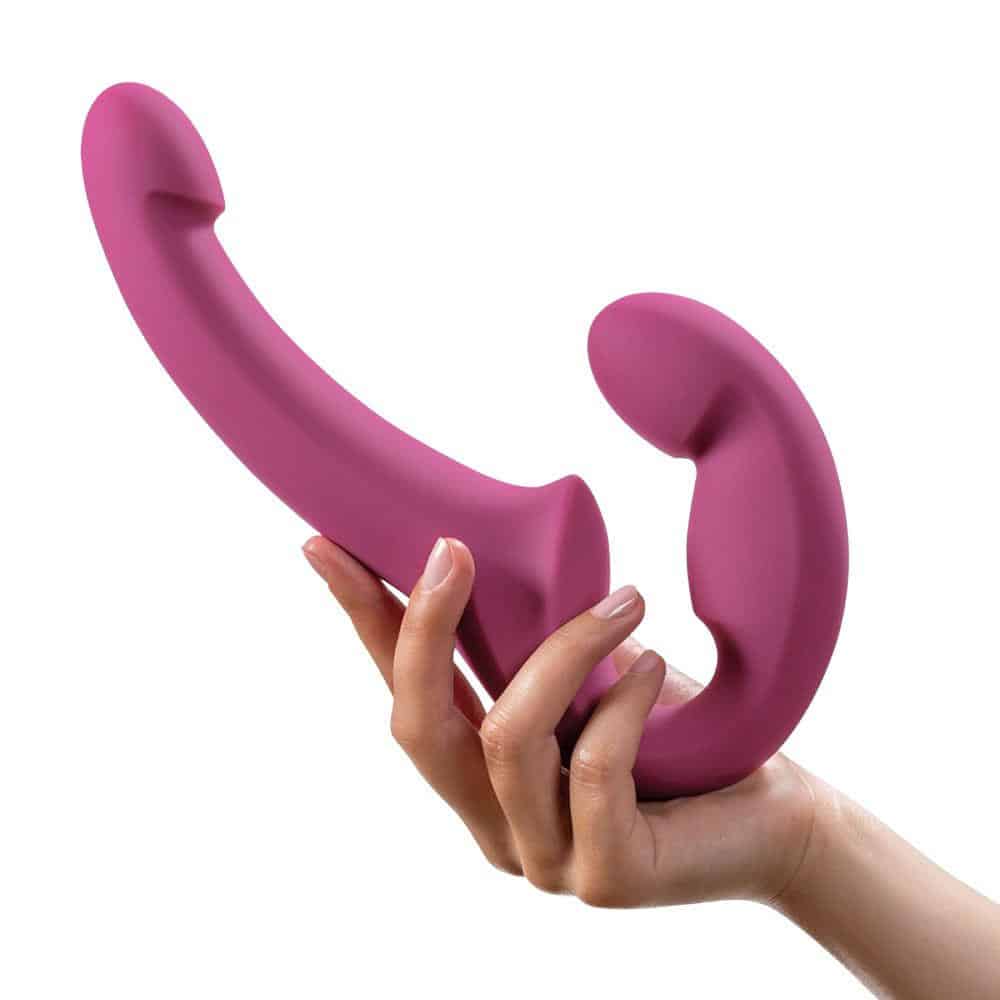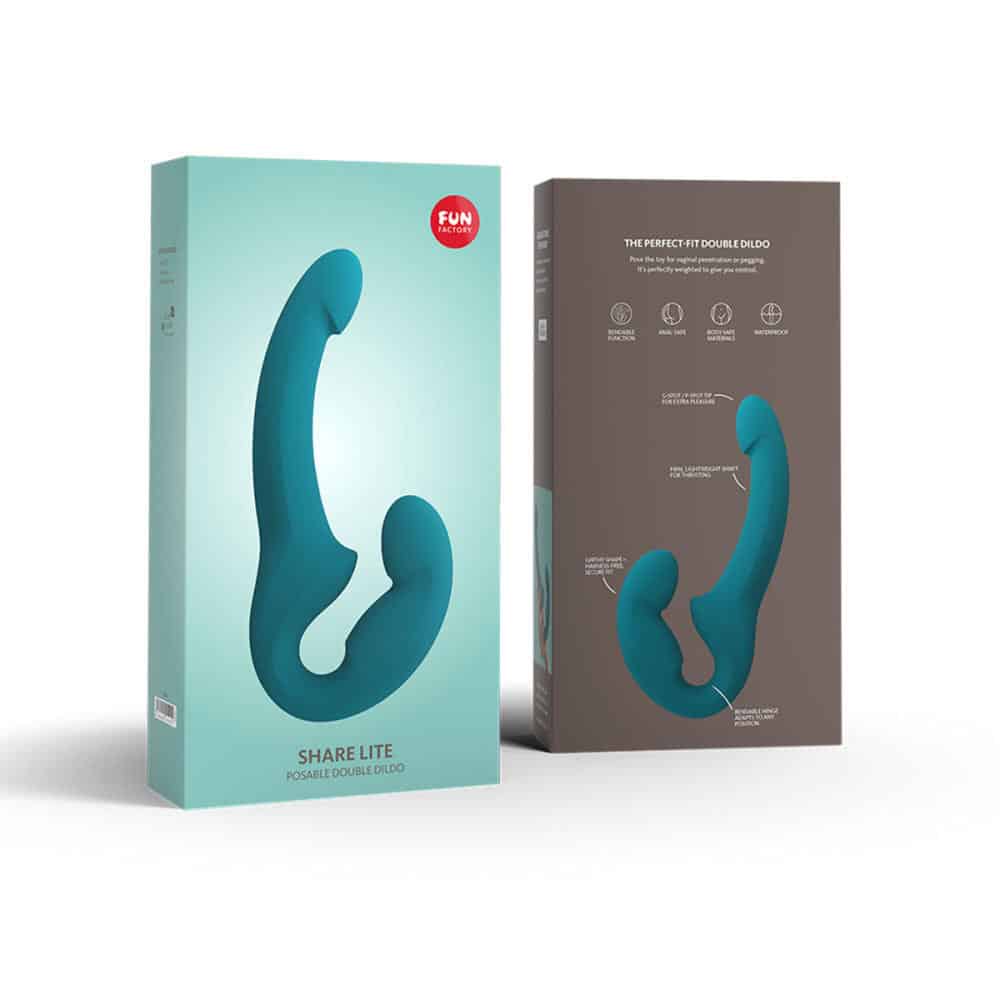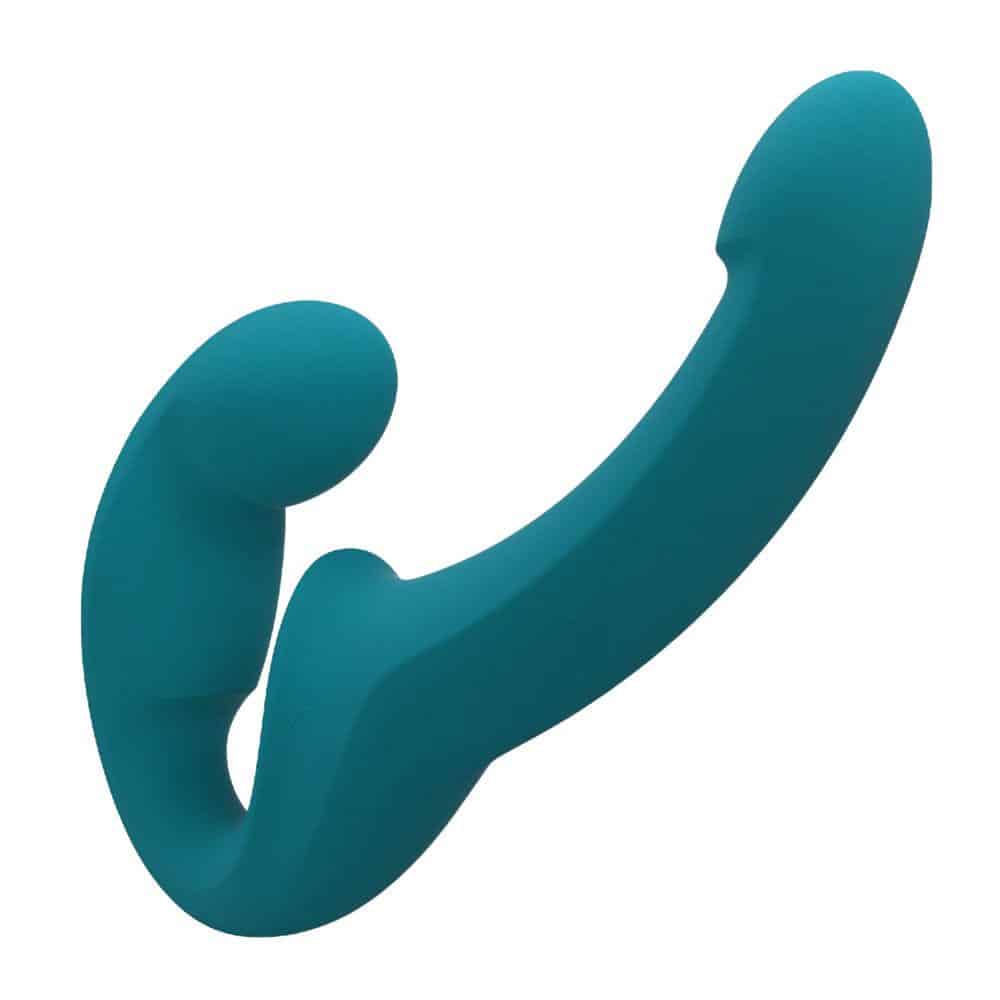 Fun Factory Share Lite Strapless Strap On Dildo
Description
Fun Factory Share Lite Strapless Strap On Dildo
22% lighter than the original Fun Factory Share Strapless Strap On and double dildo, Share Lite is the world's first lightweight strapless strap on.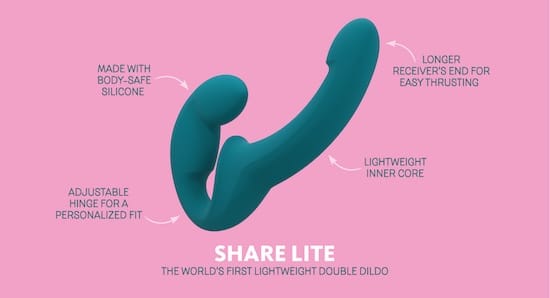 HOW IS SHARE LITE DIFFERENT FROM OTHER STRAPLESS STRAPONS?
Instead of making Share Lite with solid silicone—which makes other toys too heavy for your muscles to hold—Share Lite has a lightweight inner core that's easy to lift without a harness. The toy's shaft is longer than other strapless strapons, which makes thrusting feel more natural.
LIGHTWEIGHT
It's 22% lighter, so your pelvic floor muscles can hold it more easily. The giver's end is also wider, for a tighter fit and an awesome feeling of fullness.
HOW A STRAPLESS STRAP ON WORKS
The wearer inserts the smaller "bulb" end vaginally. With its full shape and strategically-placed curve, the bulb allows you to feel what you're doing to your partner—or what your partner is doing to you. The wearer also has more control over the intensity of penetration by using their pelvic muscles, which is not possible with a classic strap-on harness.
For the receiver, the shaft of this strapless dildo is firm and smooth, with stimulating grooves running up and down the shaft and a prominent head for G-spot or prostate play.
Share Lite looks and feels like an extension of the body, allowing it to seem completely natural. This luxury sex toy flexes naturally to reach your partner in missionary, doggie or other positions.
USE WITHOUT A STRAP ON HARNESS
Share is a silicone wearable double dildo that does not require a strap on harness. It enhances intimacy by allowing more skin-to-skin contact between partners since a harness is not needed.
The girthy end is wide enough to stay put, even when you use lots of lubricant. Thanks to the lightweight inner core, the receiver's end won't sink or droop. Plus, the adjustable hinge lets you bend the toy however you like for the most secure fit.
Share Lite's lightweight core has a firm but flexible texture and balanced design keep you "erect," no matter how vigorously you play.
ADJUSTABLE HINGE
The bendable hinge gives you a customized, secure fit and lets the wearer and the receiver switch positions seamlessly while the rebalanced design helps keep the tip erect during play.
Just bend the adjustable hinge however you want, and the toy will stay in place. Since the toy stays in position, you get to make it comfortable for you and your partner, no matter your gender or size. It's one toy for any position or pair of bodies, no special accessories required.
SOLO PLAY
You can use Share for solo play, as well. The flexible external piece allows for a gear shifting movement that tugs gently on the internal bulb and gives amazing pressure and motion against the clitoris. Alternatively, flip the Share around and use the bulb as a handhold while you enjoy the dildo.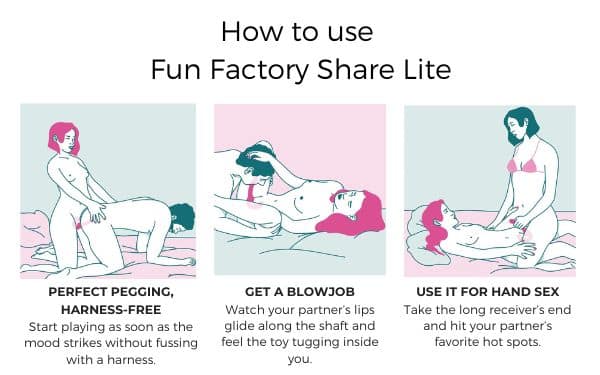 SILICONE
Made with super soft 100% silicone, we recommend using a generous amount of anal or water-based lubricant with Fun Factory Share Lite for optimum pleasure. Please clean your toy before and after each use with sex toy cleaner.
Features:
A wearable double dildo and strapless strapon
Girthy giver's end makes it easy to grip with no harness
Innovative lightweight core means no slipping
Adjustable hinge lets you switch positions seamlessly
Rebalanced so the tip stays erect during play
G-spot tip for the wearer & G- or P-spot tip for the receiver
Velvety soft silicone
Waterproof
Safe for anal play
Made in Germany
Measures:
Wearer's end: 5″ long, 1.75″ wide
Receiver's end: 6.5″ long, 1.5″ wide
Overall toy length: 10″