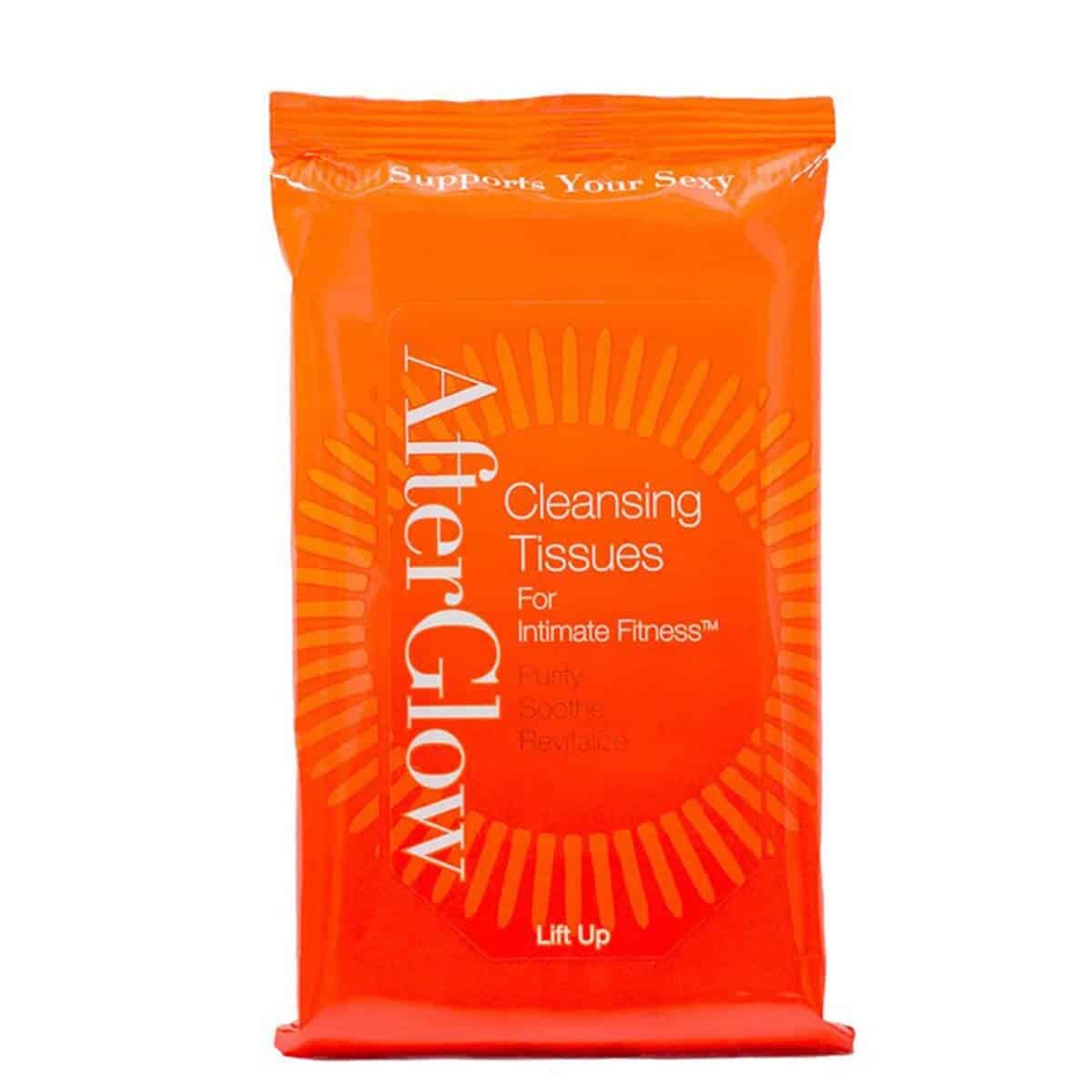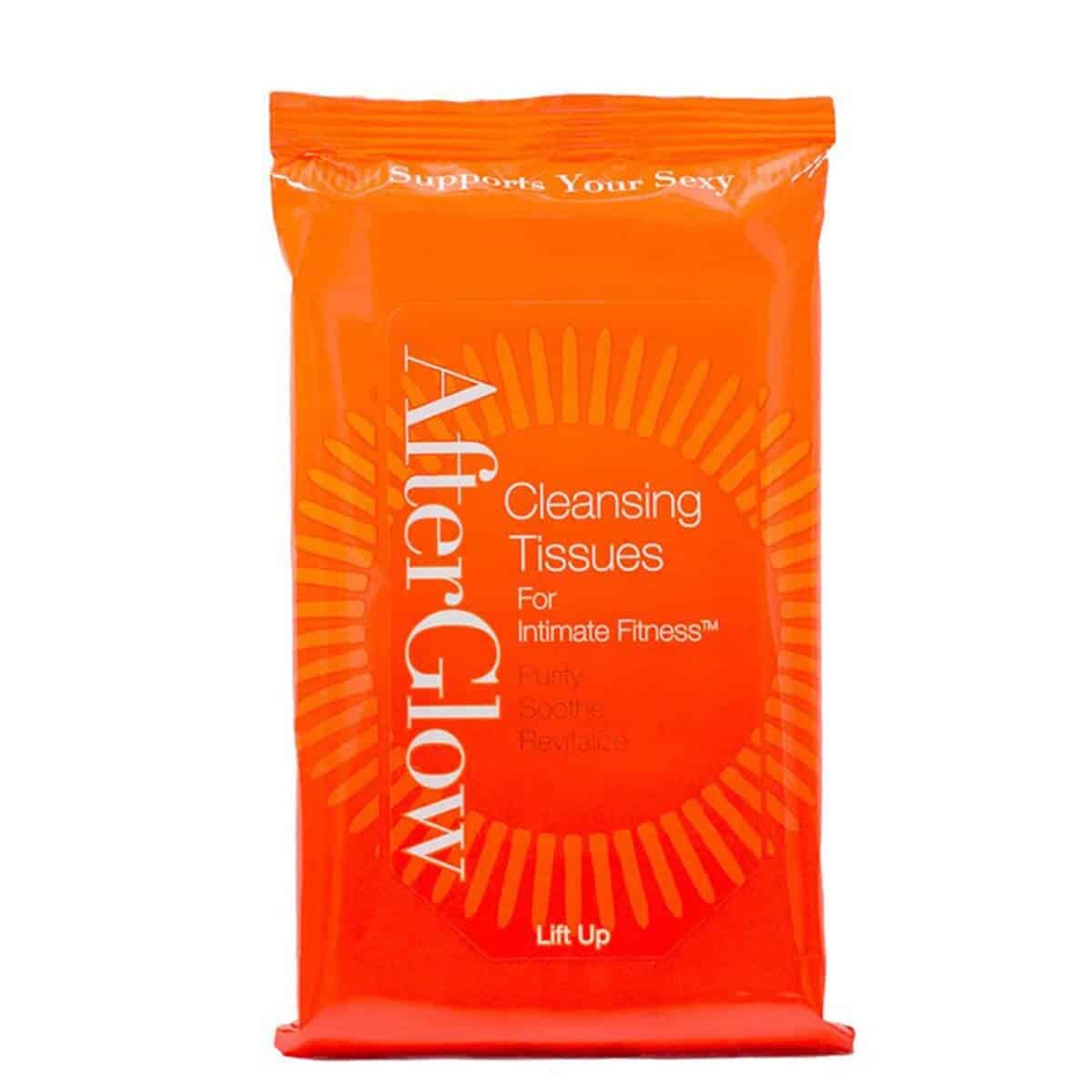 S+HE AfterGlow Cleansing Tissues and Wipes
Description
S+HE AfterGlow Cleansing Tissues and Wipes
AfterGlow Cleansing Tissues are pre-moistened tissues and wipes to clean yourself and/or your sex toys before & after sex.
ANTI-BACTERIAL
The unique formula of this sex toy cleaner and body wipe contains aloe for skin conditioning and has antiseptic & disinfectant properties. Anti-bacterial and anti-viral, AfterGlow Cleansing Tissues contains Chlorhexidine digluconate and Dehydroacetic acid that both function as disinfectants while being safe for the skin.
Chlorhexidine digluconate has anti-viral activity in addition to anti-fungal properties that also act as a clinically important antiseptic, disinfectant, and preservative. It is broad-spectrum, has a fast kill rate, and is a potent membrane-active agent against bacteria, meaning it is safe on skin. Dehydroacetic acid is also anti-bacterial, anti-fungal ingredient in AfterGlow. Both of these ingredients are non-irritating to skin or allergy-causing. Aloe and the other natural botanicals condition and soothe the skin.
CLEANS TOYS AND SKIN
It has the ability to clean ANY toy material leaving the toy lint and residue free. They also disinfect the toys and get lubricant and bodily fluids off, as well. These soft durable cleansing tissues contain no perfume, parabens, alcohol, glycerin or irritating ingredients!
Excellent For Toys:
For use on any toy material or surface
Disinfects and sanitizes toys
Lint & residue free
Removes lube from toys
Easy & convenient to use
Excellent For Skin:
pH balanced for intimate skin
Soothing & cooling on skin
Great for removing lube or fluids
Naturally & lightly scented
Easy & convenient to use
Can be used by women or men
Sold in packs of 20 tissues and wipes each
Features:
Clean & refresh toys, yourself & your partner
Formulated to remove lube from toys and intimate areas
Infused with natural Bergamot essential oil
NO perfume, parabens, alcohol, glycerin or irritating ingredients
Soft, durable tissues measure 8″ x 6″
Made in the USA
Ingredients | water, propylene glycol (for keeping wipes wet-humectant effect), aloe barbadensis leaf juice (a natural ingredient, has skin conditioning effects), PEG 14M (foaming agent), polysorbate 20, PEG-40 hydrogenated castor oil (cleansing agent typical of beauty and bath products), citrus aurantium bergamia (bergamot) fruit oil (essential oil for aromatherapy), chlorhexinie digluconate (an antiseptic, antibacterial and is used to combat microbes, also added for general skin cleansing), iodopropynlyl butylcarbamate (a preservative that inhibits growth of micro-organisms and retards microbial growth).