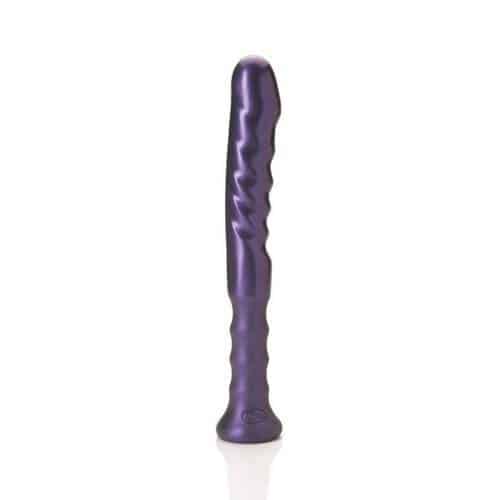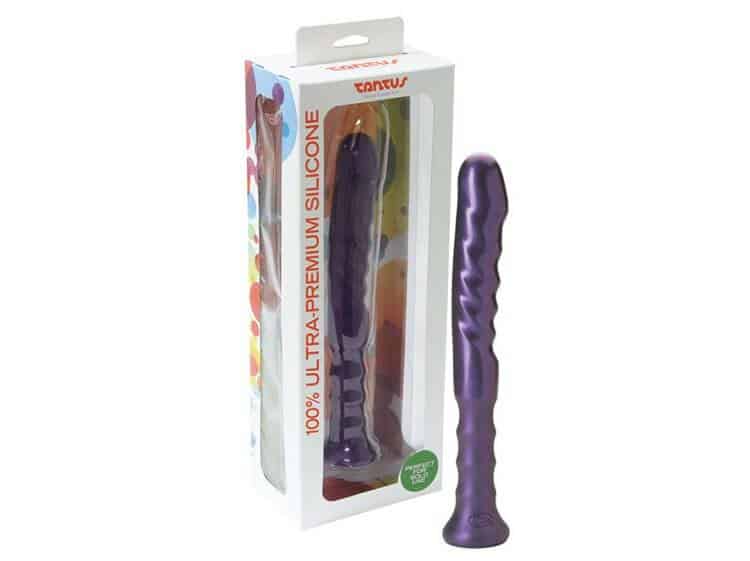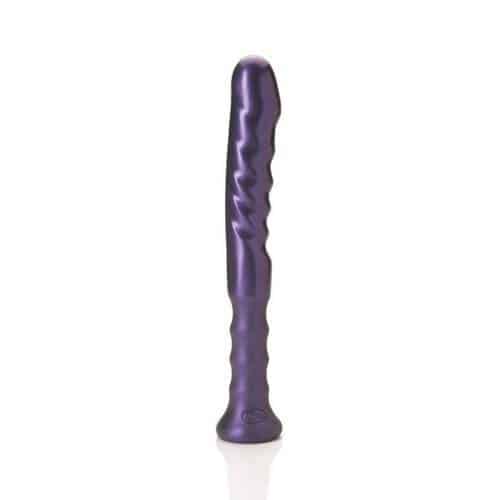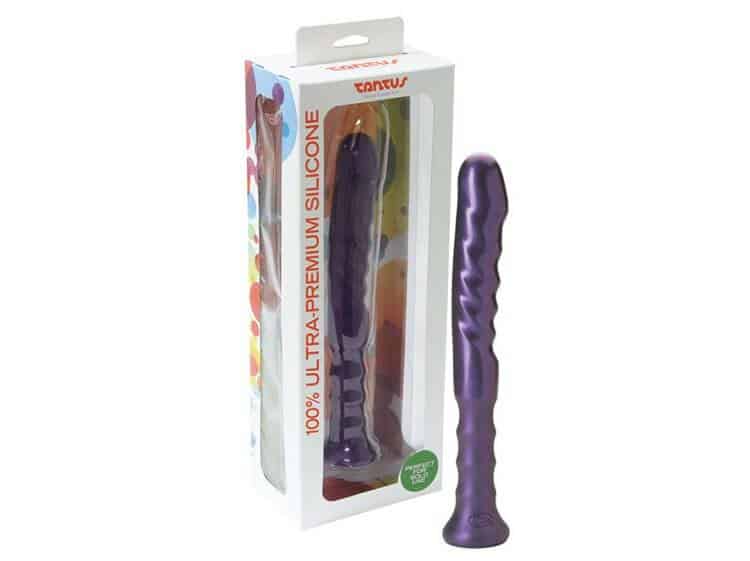 Tantus Echo Handle Dildo
Description
Tantus Echo Handle Dildo
The Tantus Echo Handle is based on the original Echo and has an ergonomic grip handle for thrusting to target the G-spot.
RIDGES
Echo Handle has a semi-phallic head with pleasurable raised ridges all the way down the shaft for extra stimulation. Just like the original Echo, the gentle ridges massage the vagina's inner walls for amazing G-spot stimulation. (When using the Echo Handle for G-spot stimulation, make sure the ridges are facing the belly-button side of your body.)
The texture of the ridges can give you multiple orgasms, especially if you twist while thrusting!
ERGONOMIC HANDLE
The long ergonomic grip handle makes thrusting much easier and more comfortable especially if you have a back injury, have a large body, are pregnant or have other limitations. The grip is perfect for thrusting, whether alone or with a partner. It can also be used during sex for double penetration.
PREMUM SOFT SILICONE
Made of 100% medical grade silicone, the Tantus Echo Handle is bleachable, boilable, and dishwasher safe. Unlike other dildos, there is no smell or taste.
Features:
Phallic head with continuous ridges
Long handle for easier thrusting
100%hypoallergenic ultra premium platinum silicone with no fillers, foam or chemicals
Great for G-spot stimulation
Easy to clean (boilable, bleachable, or top rack of dishwasher safe)
Made in the USA
Insertable Length | 7″
Diameter | 1.5″