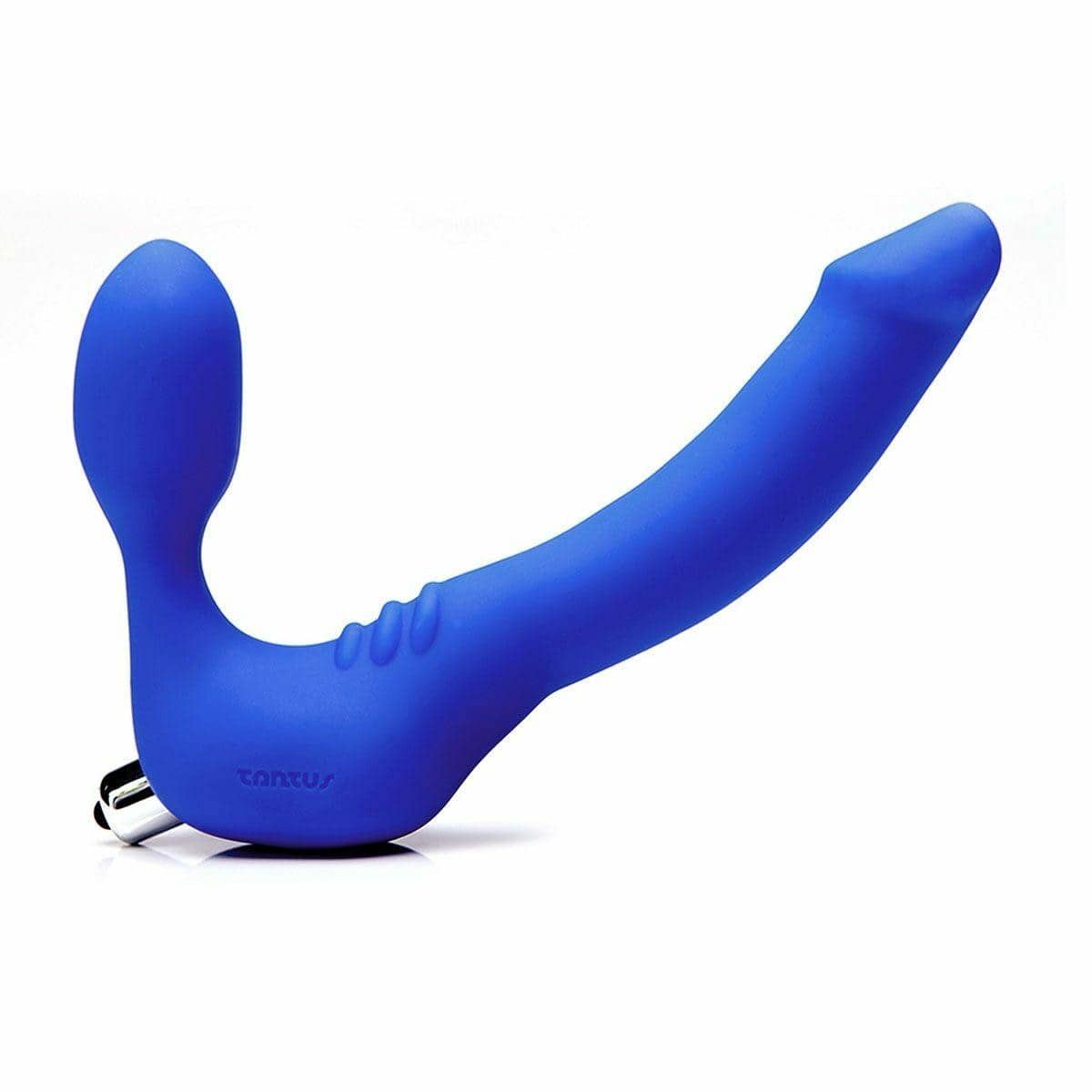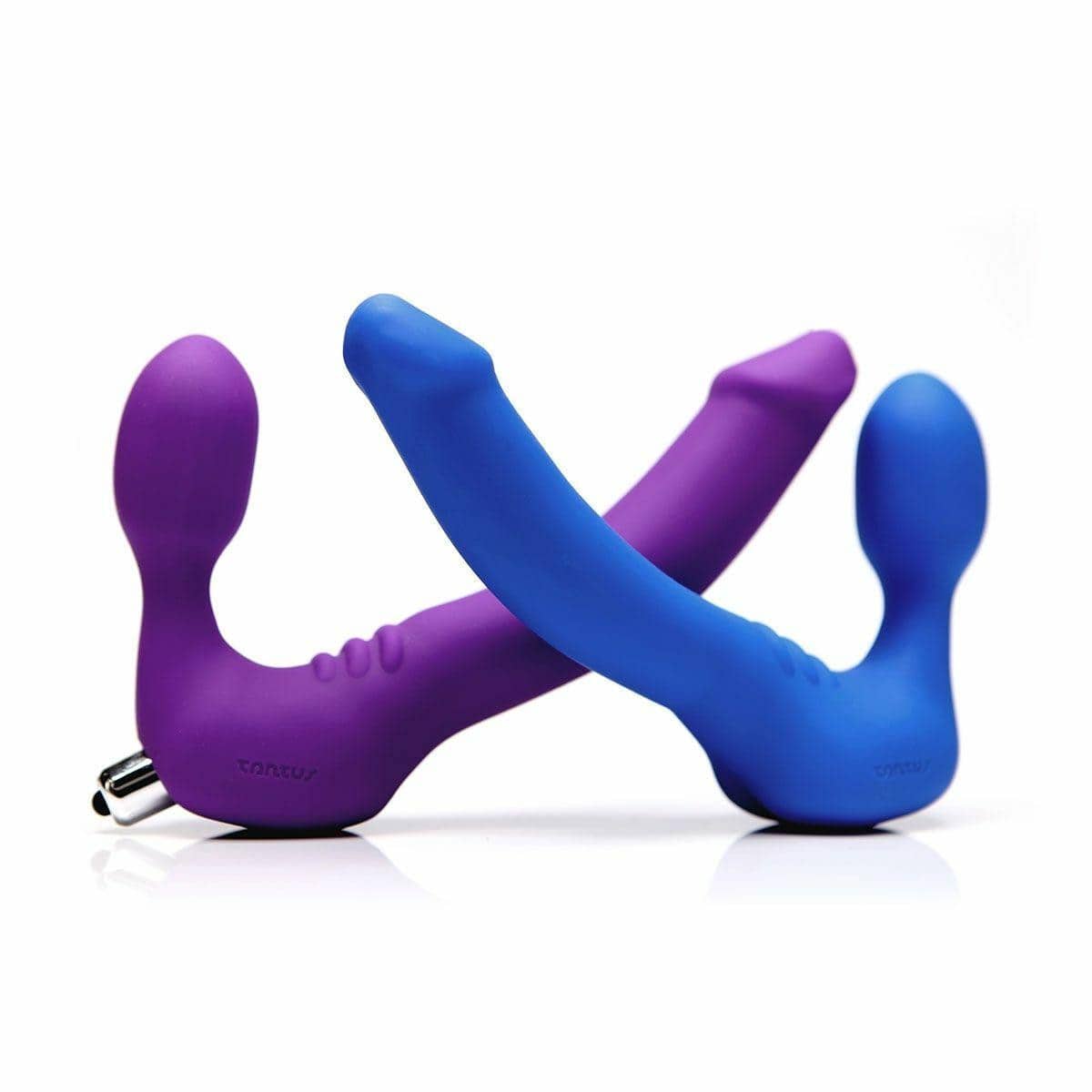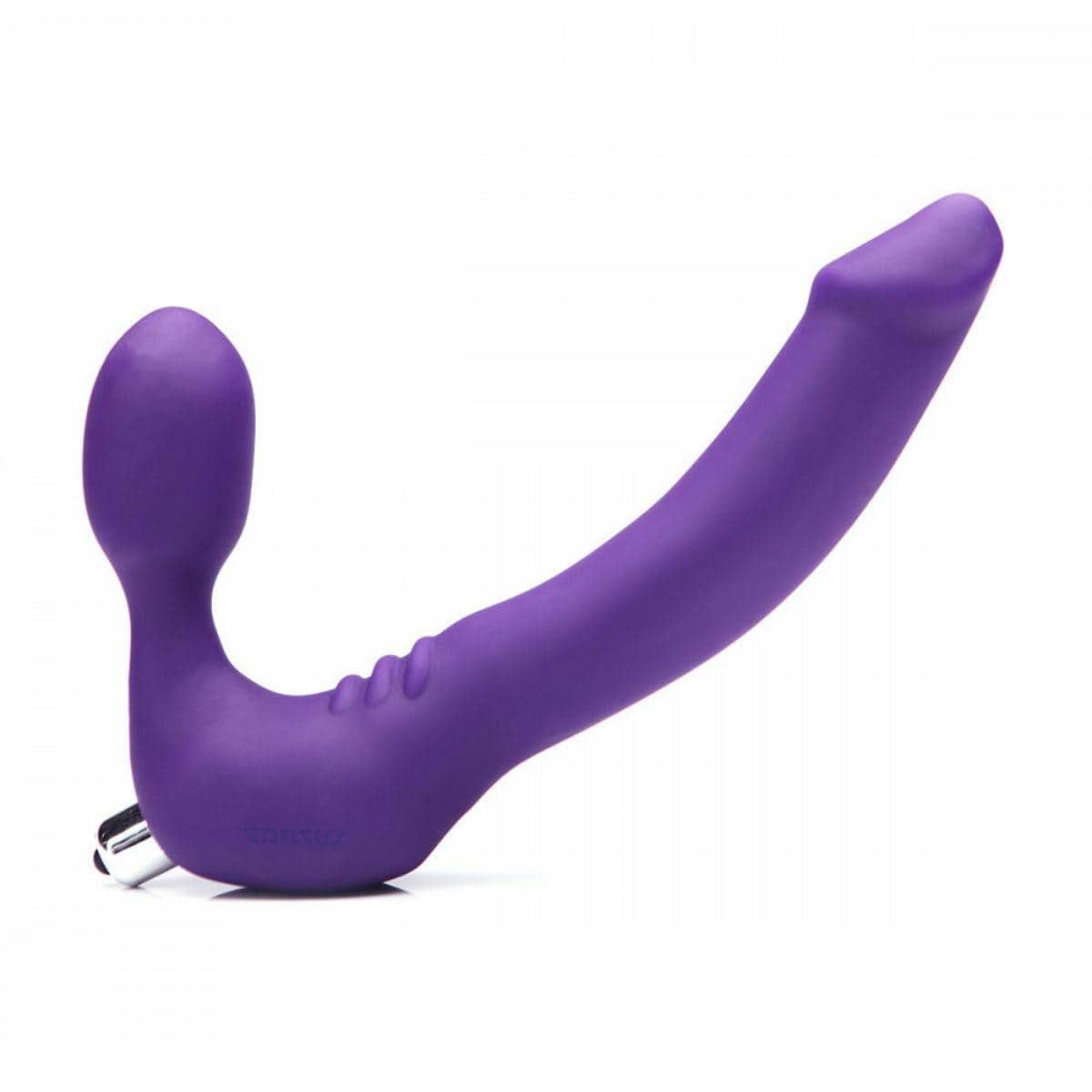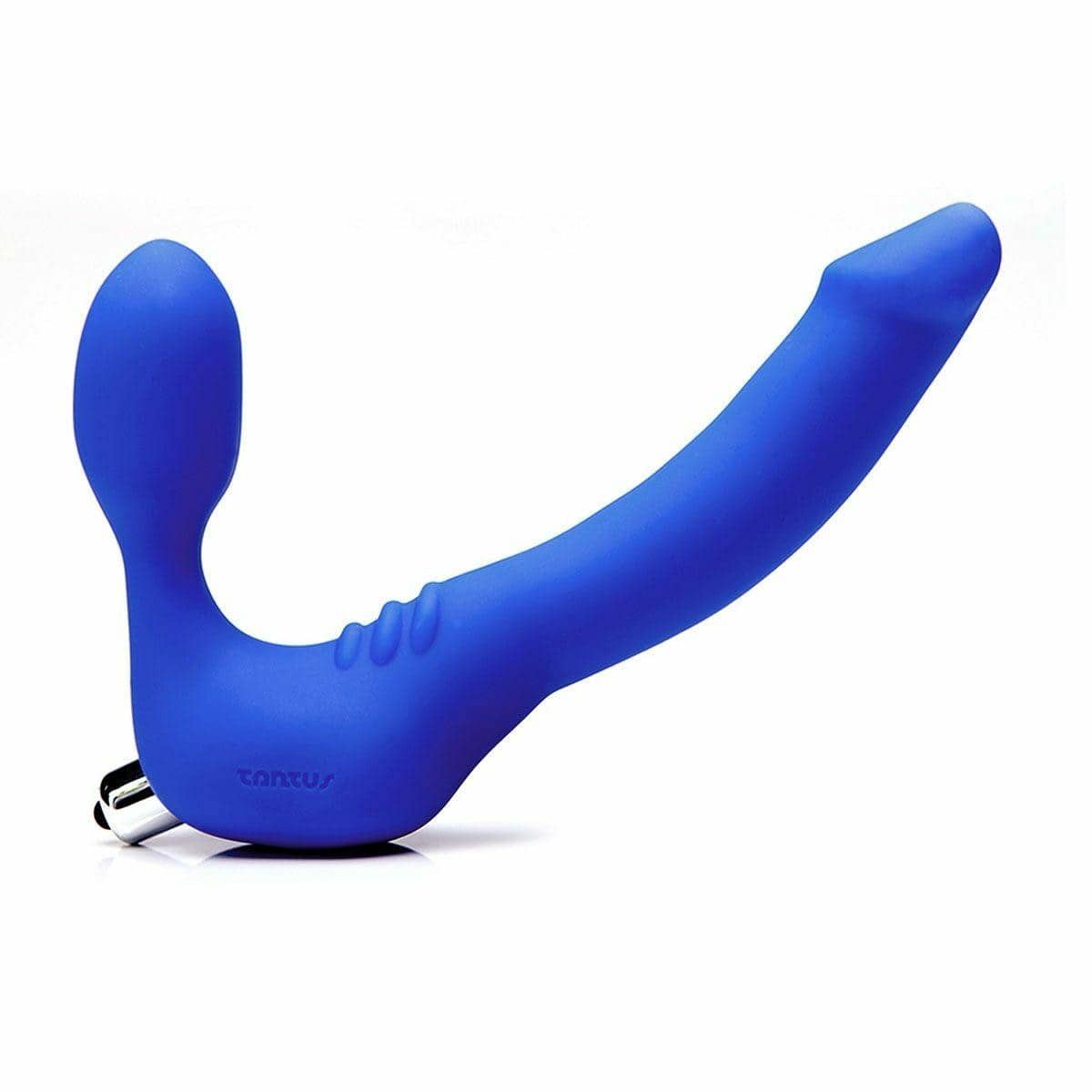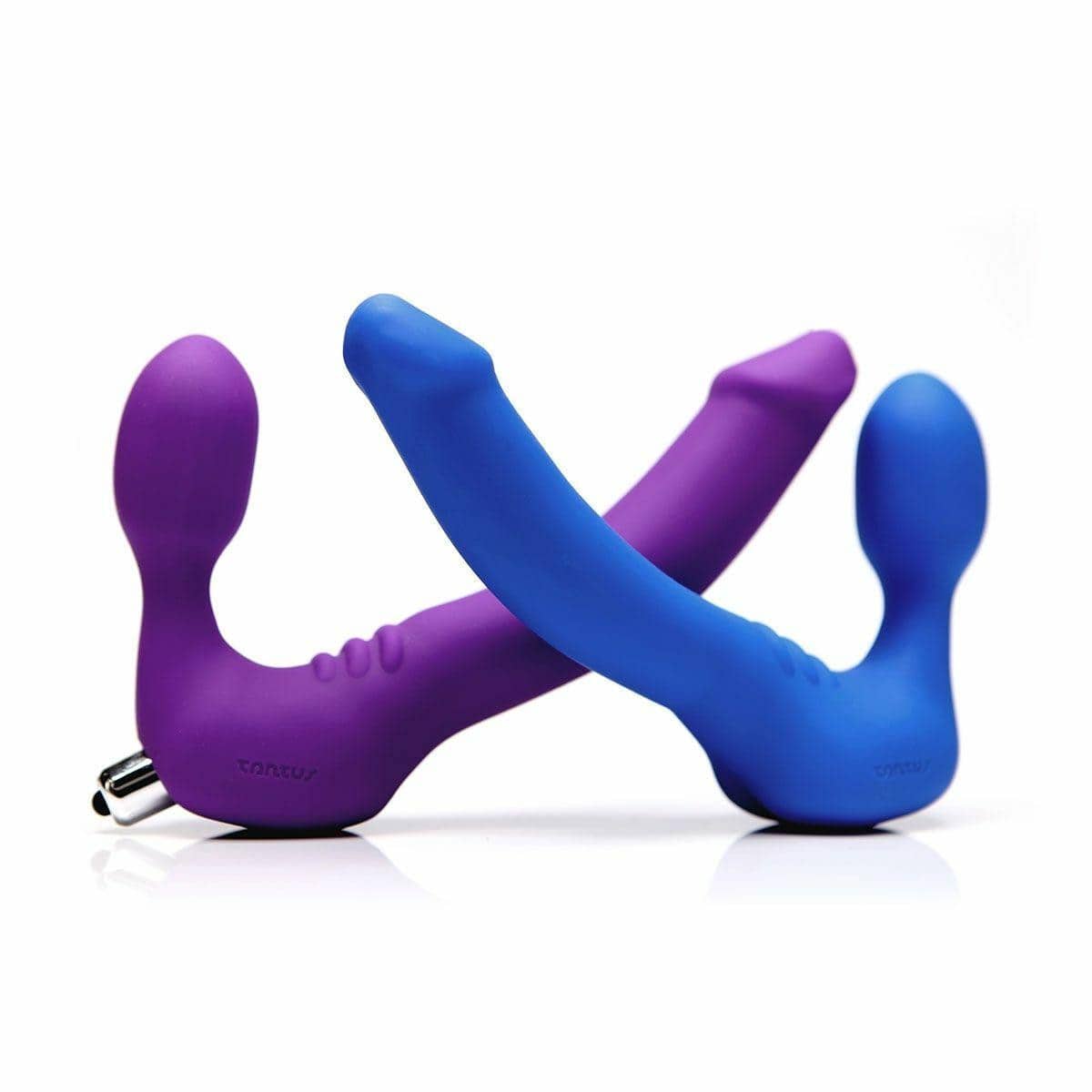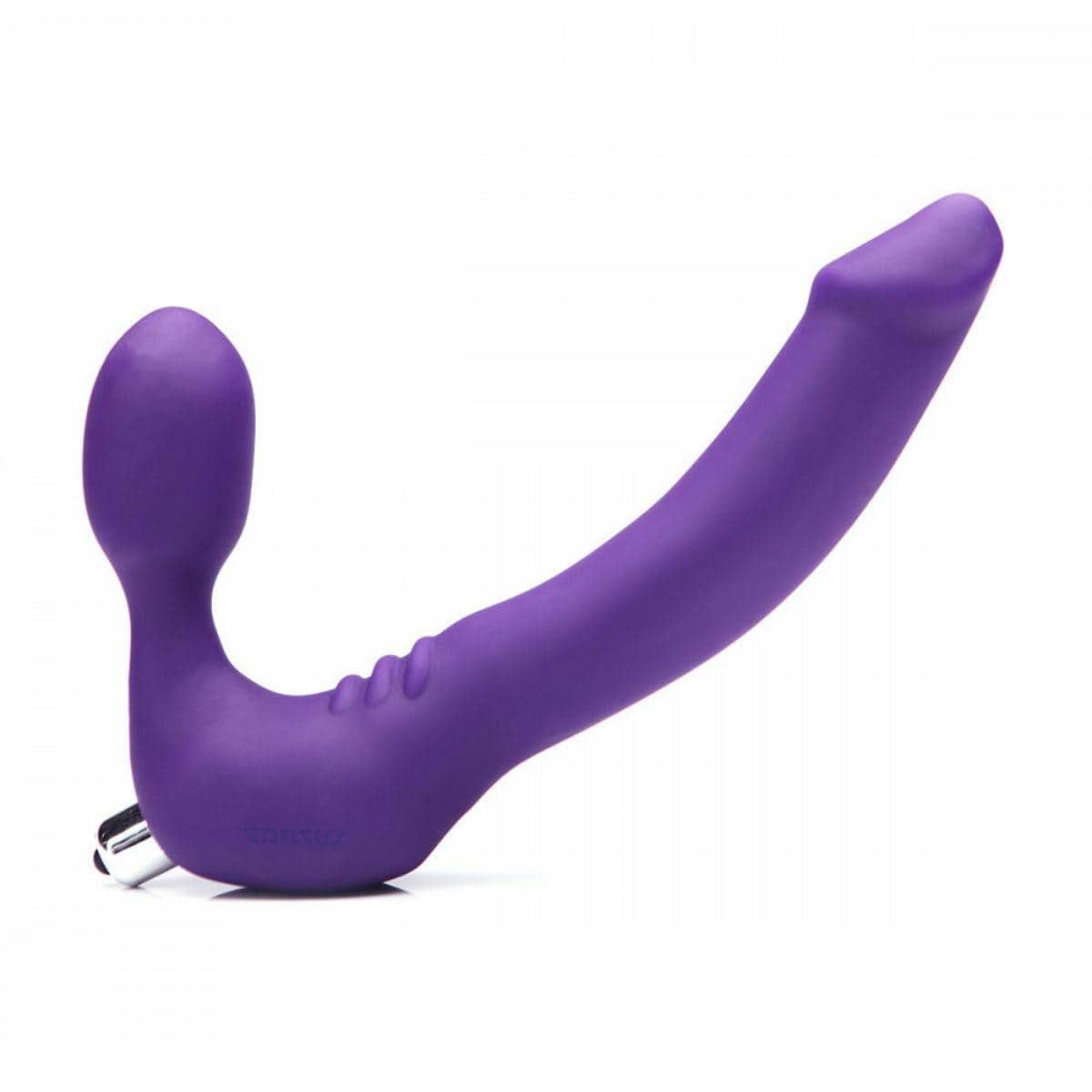 Tantus Feeldoe Strapless Strap On
Description
Tantus Feeldoe Strapless Strap on Dildo
Designed by a woman for women, every curve and nuance of the Feeldoe sex toy is deliberately contoured to fit the body perfectly. This Feeldoe strapless strap on dildo combines the excitement of strap on sex, mutual penetration, and fetish play, without the need for a strap on harness. Without a harness, you can feel more physically and intimately connected to your partner.
Unfortunately, porn is not a good representation of lesbian sex, mostly because it is a performance aimed towards (sometimes) mostly male viewers. When it comes to "real" lesbian sex, the focus is on pleasure and intimacy, and not just performing.
The Feeldoe works by utilizing the internal vaginal or anal muscles to hold the toy's bulb in place while allowing free movement of the shaft of the dildo. This gives a strong hold that allows for thrusting without fear of the toy shifting out of place. With the new velvet surface, it's now even easier than ever to hold your strapless strap on in place. The shaft end of this luxury dildo and silicone sex toy comes up at a natural angle to penetrate your partner's sweet spots for ultimate pleasure. Each Feeldoe has small ridges on the shaft that can rub against the wearer's clitoris during penetration, allowing the wearer and receiver to feel simultaneous internal stimulation.
How should you use a strap-on dildo?
Originally created for lesbian sex, the Feeldoe sex toy can also be used by straight or gay couples to add a bit of sexy variation to their bedroom life. If you and your partner enjoy pegging, the toy can be inserted into the wearer's vagina and used for prostate stimulation. Additionally, a male-male couple may use the toy as double penetration for one partner or in the event that one partner struggles with erectile dysfunction or has a preference for non-penetration. The bulb is also a perfect handle for solo masturbation or during couples play (or a threesome!) where partners assist the other(s) as they masturbate.
If this is your first strapless dildo toy, try wearing it before using it to get a feel for how to use your internal muscles to keep the toy secure. You can also practice thrusting and moving with the toy inserted, to get a better idea of how to move the toy while inside your partner. Many people are able to become sexually aroused during strapping without internal stimulation, but many do require penetration to experience orgasm.
The vibrating Feeldoe includes a vibrating bullet that can be inserted at the base of the toy (a drop of lubricant in the vibrator cavity allows for easier removal). With the 2.25″ x .625″ waterproof and removable bullet vibrator, you feel more sensation and vibration throughout the entire dildo. The vibrator has an easy-touch power button and comes with three LR44 batteries for your immediate enjoyment!
Manufactured from Ultra-Premium Platinum Silicone, the Feeldoe toy is easy to clean and won't hold bacteria the way older silicone materials may have. It is easily cleaned with sex toy cleaner. While you are using your Feeldoe strapless strapon dildo, we recommend using a generous amount of water-based lubricant for optimum pleasure.
Features:
Strapless strap on without the need for a harness
Super soft silicone
Small ridges on the shaft stimulate the clitoris
Includes a removable bullet vibrator
Waterproof
Requires (3) LR44 batteries