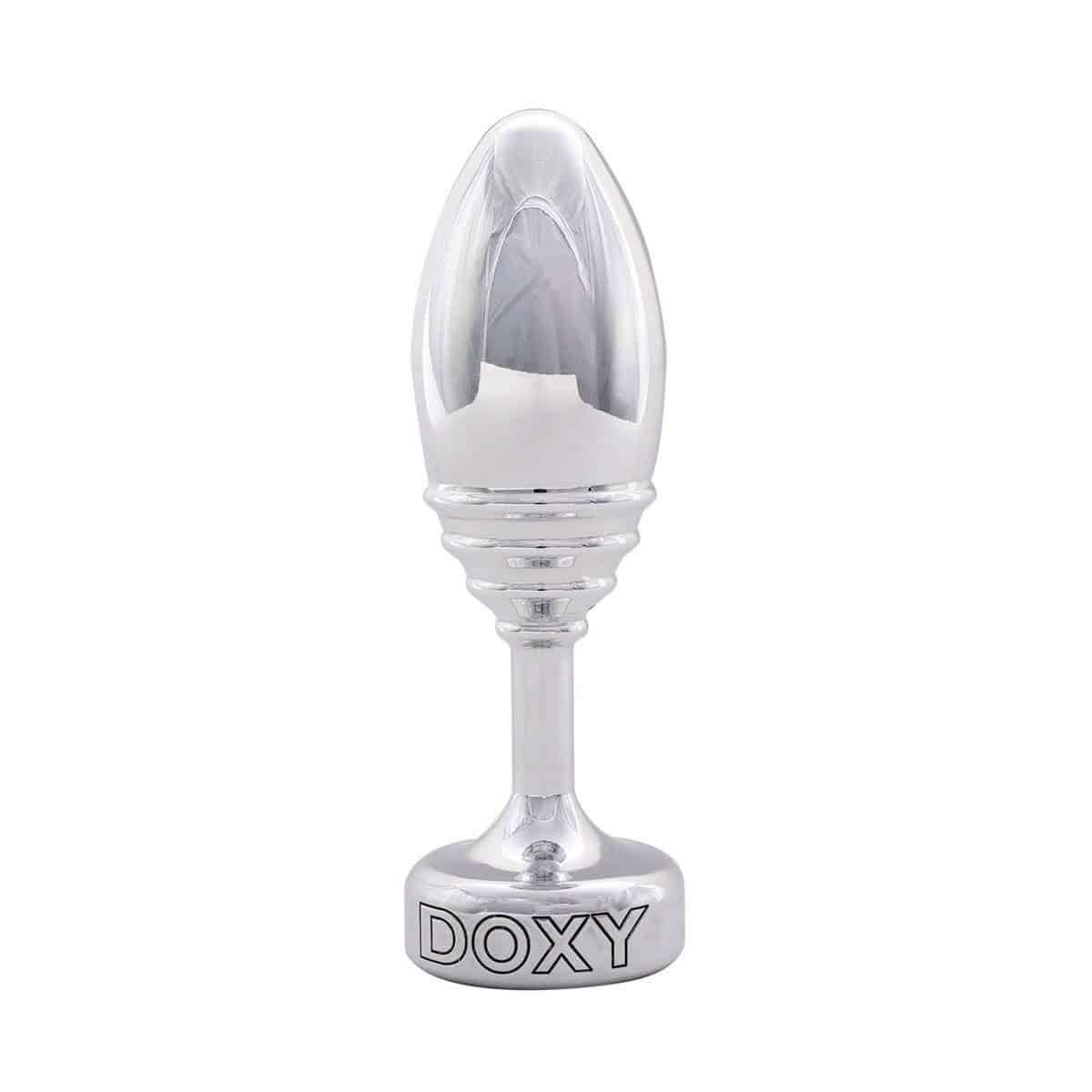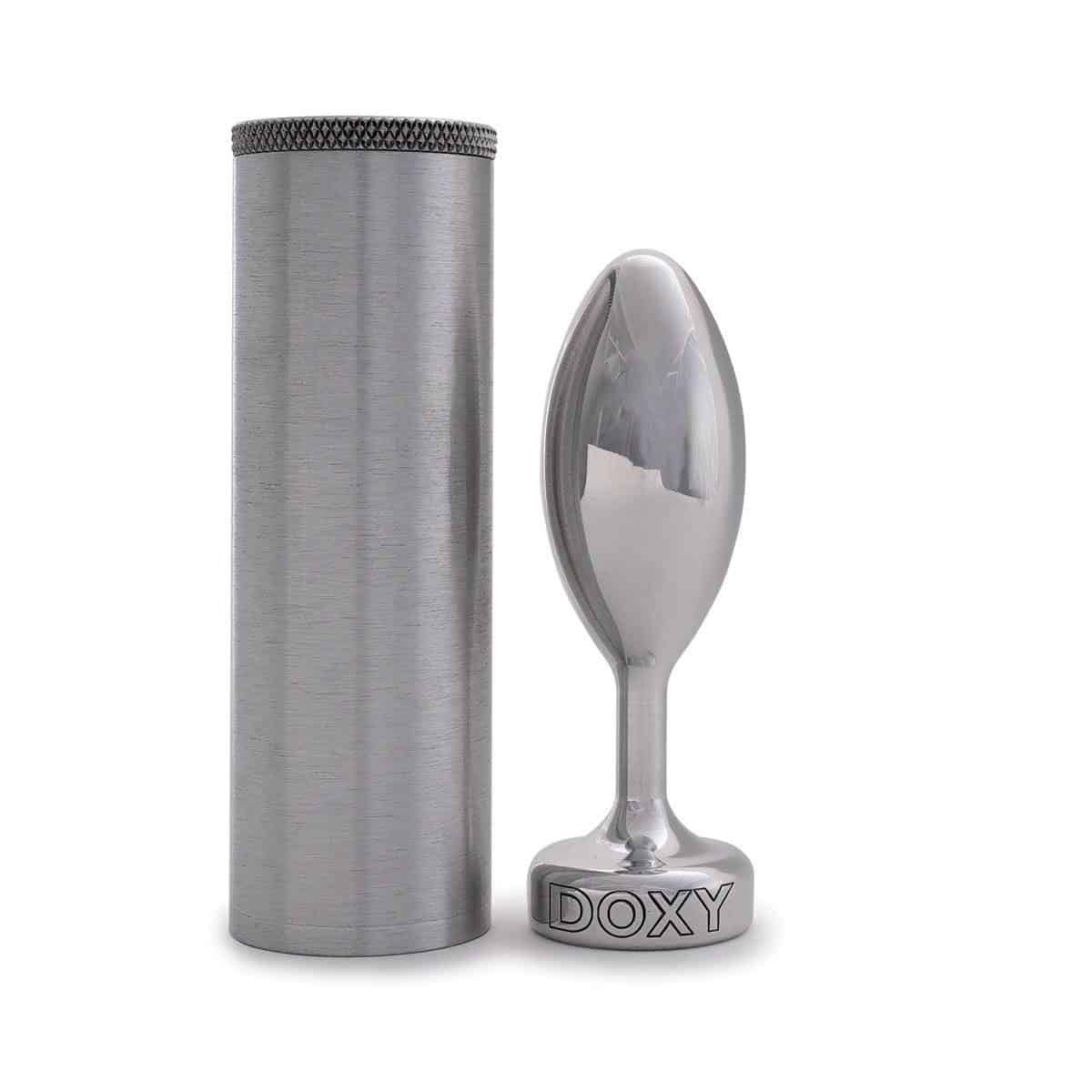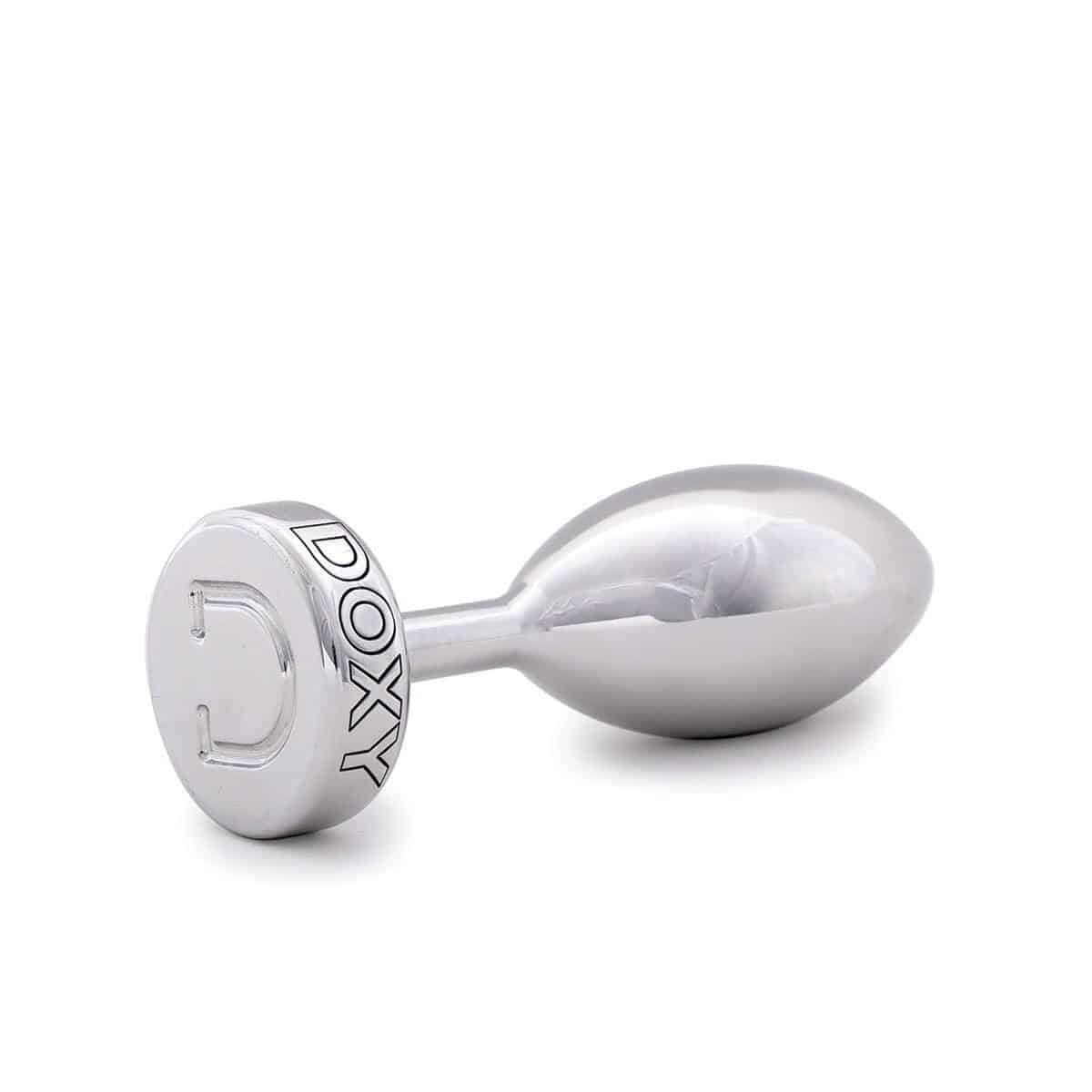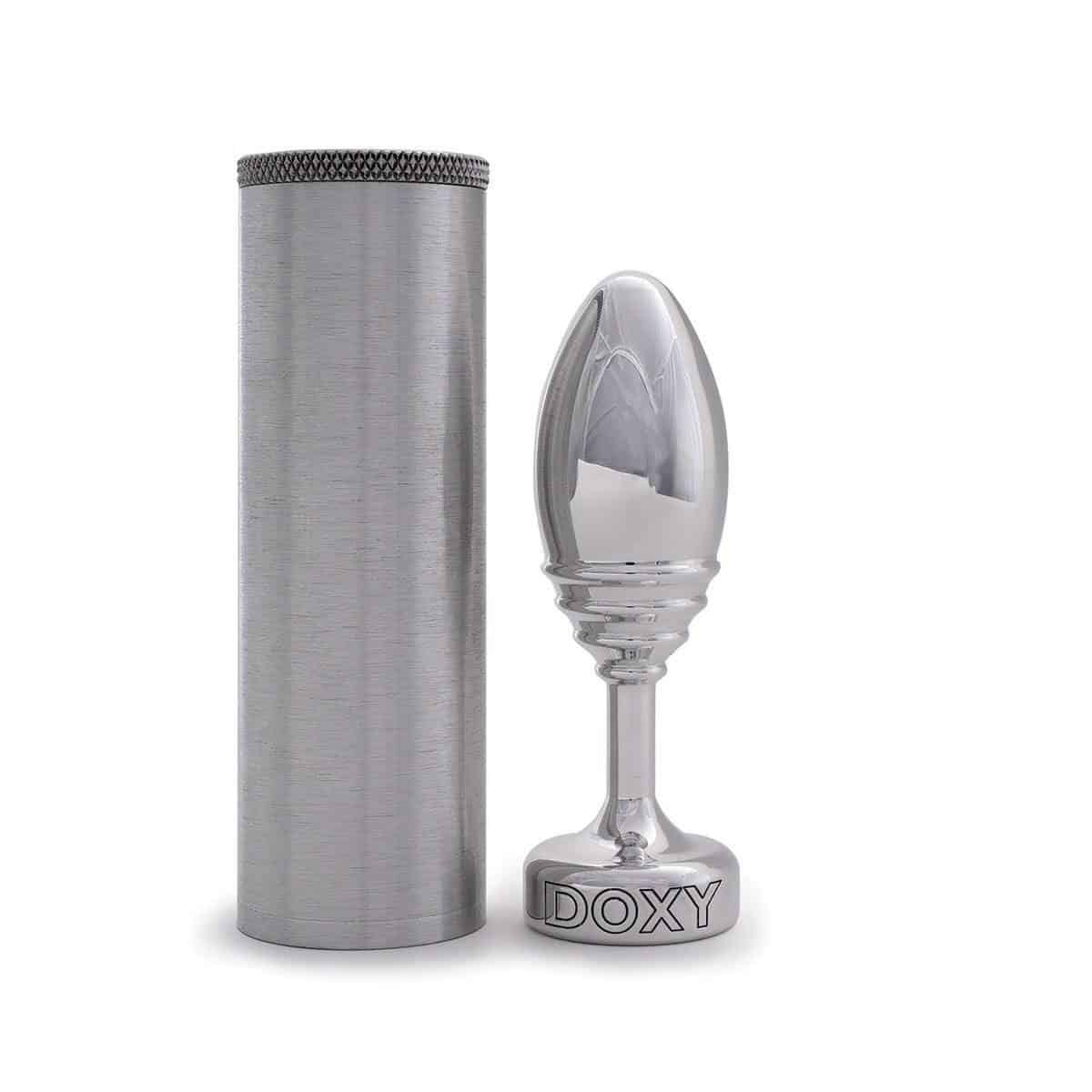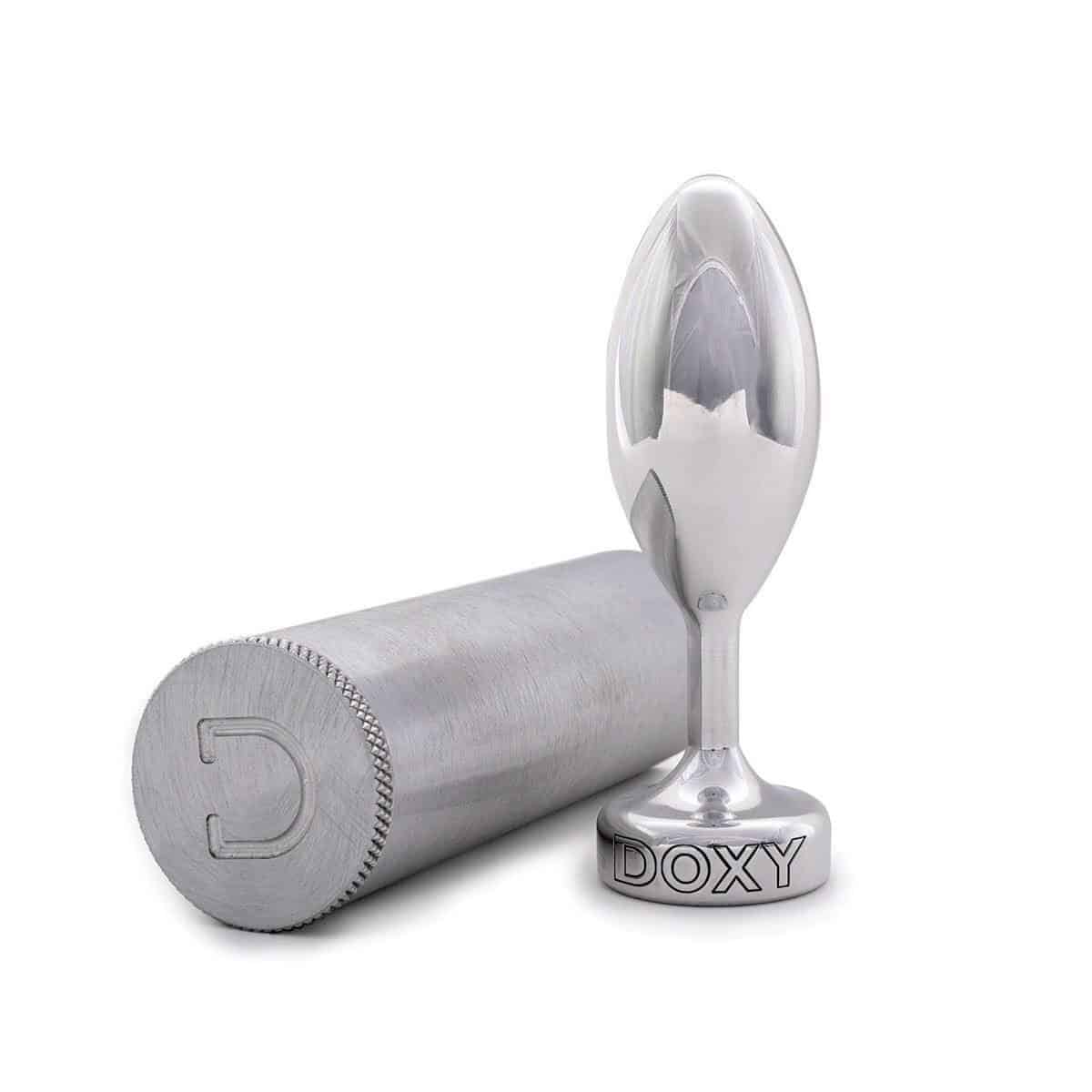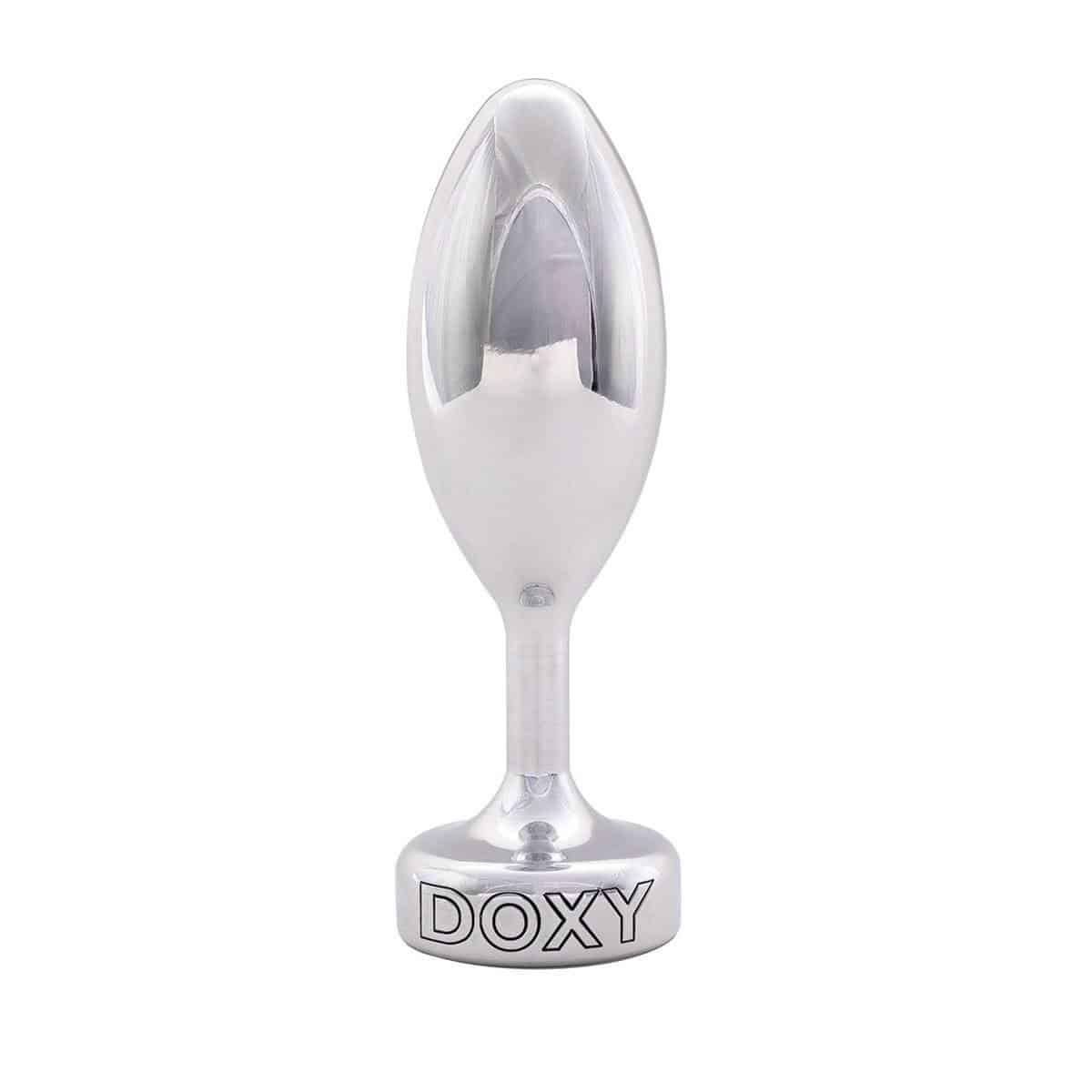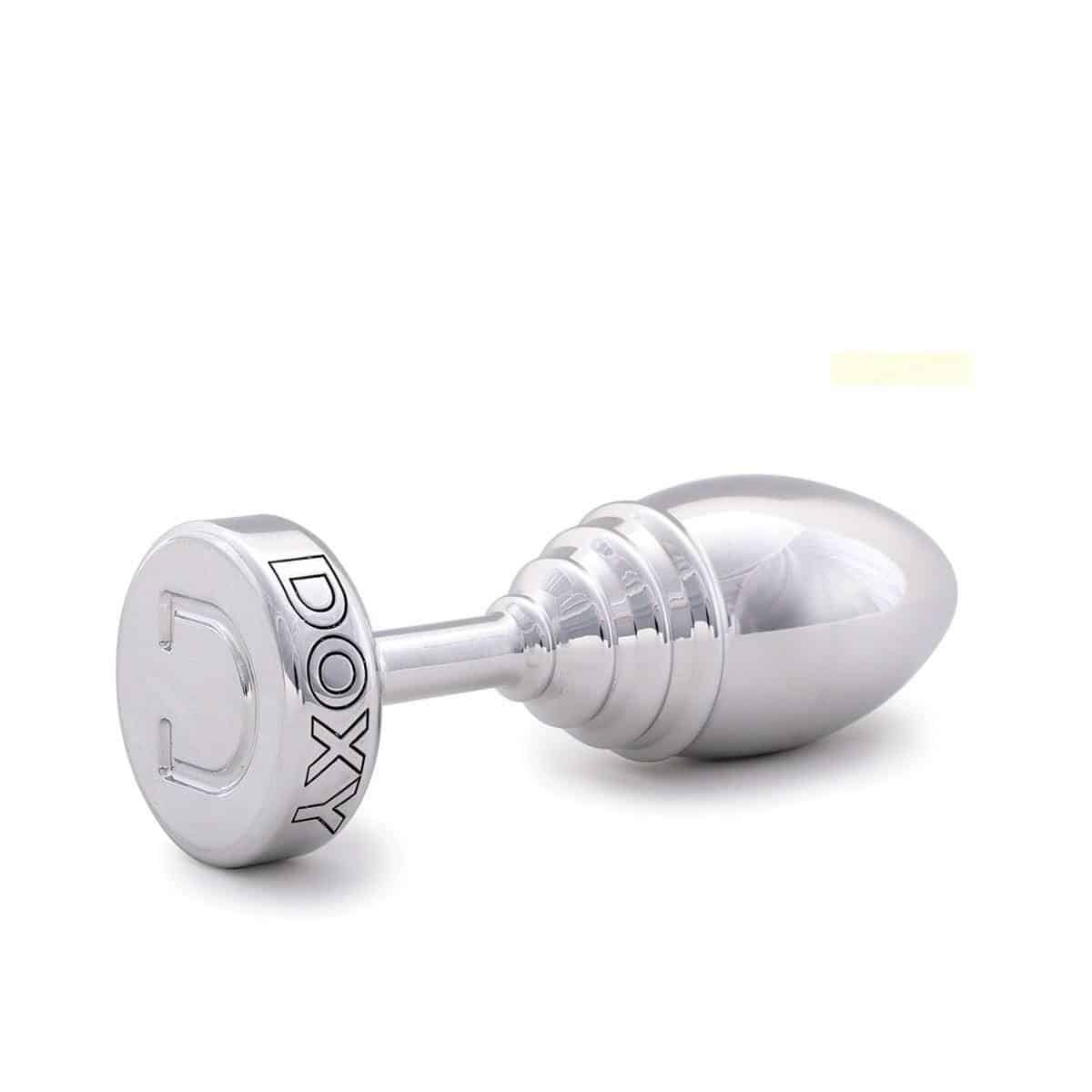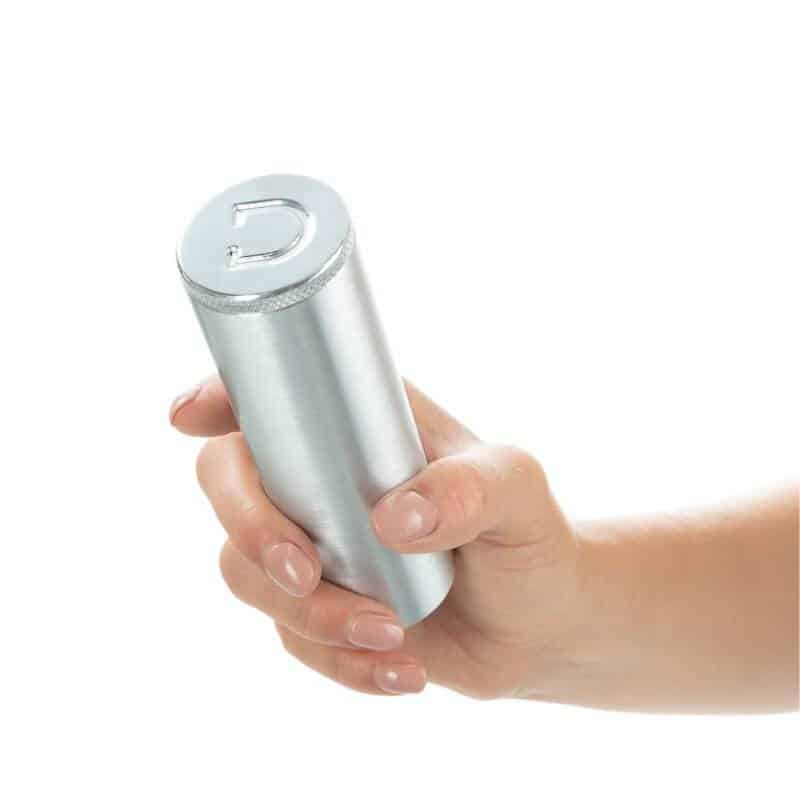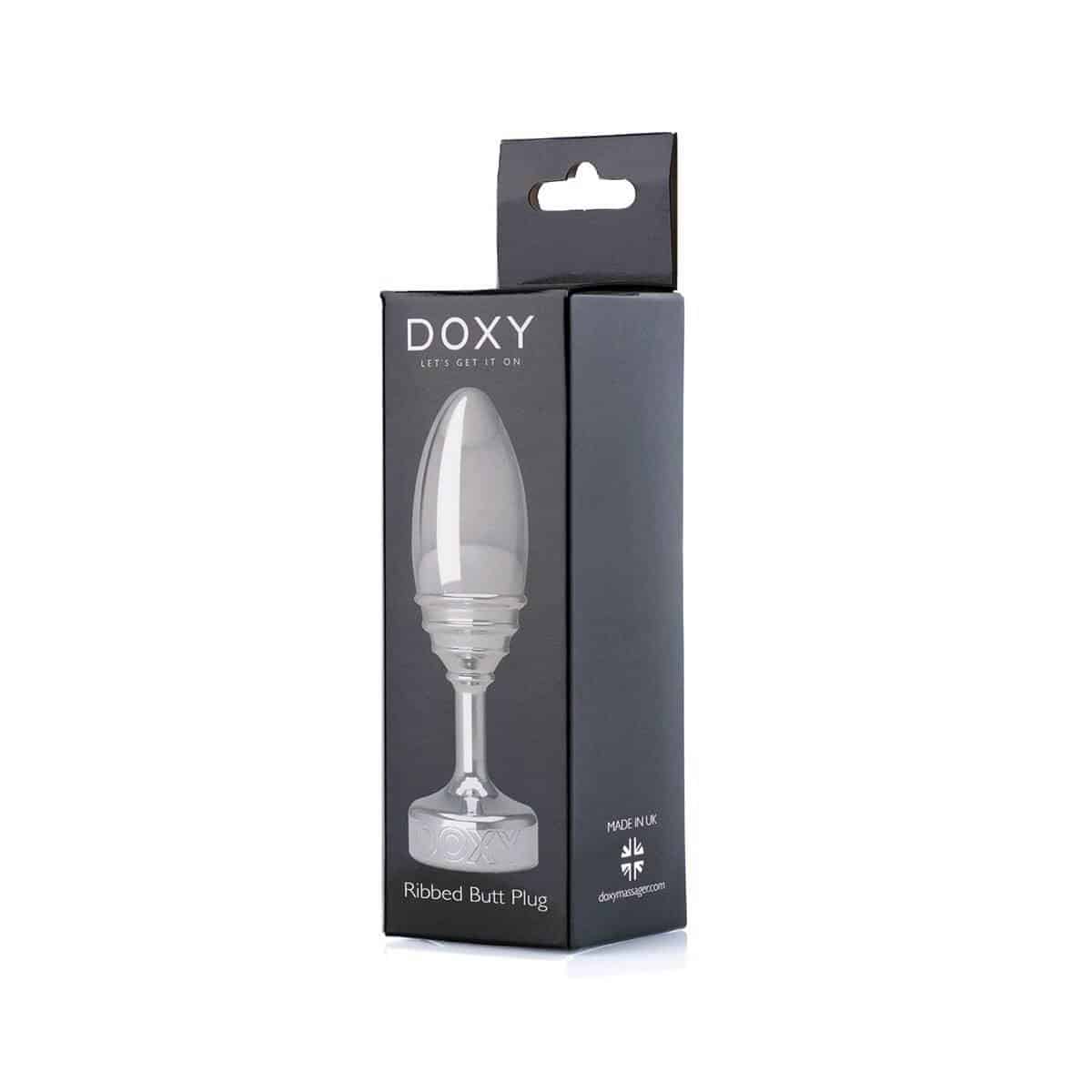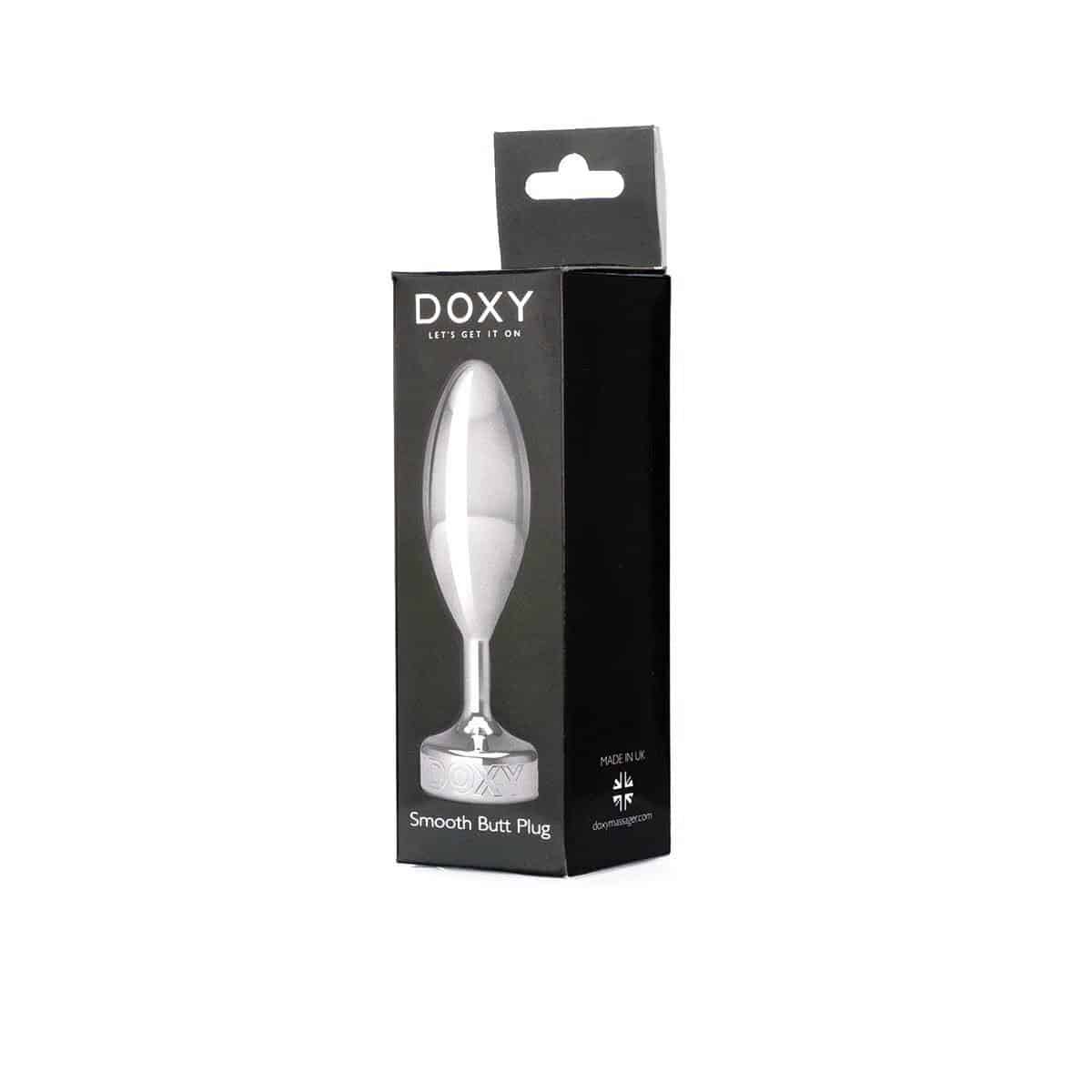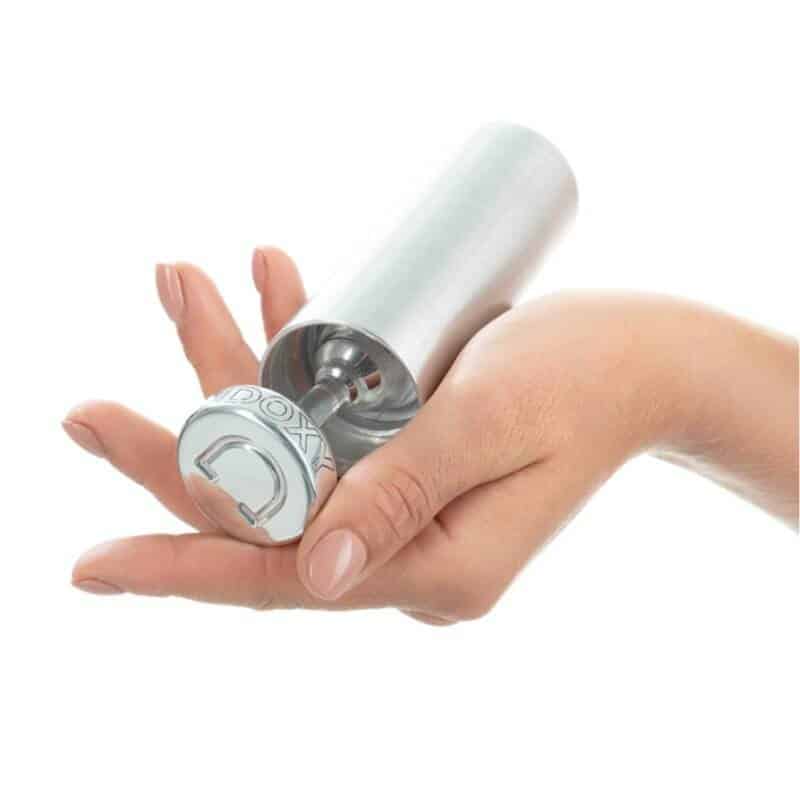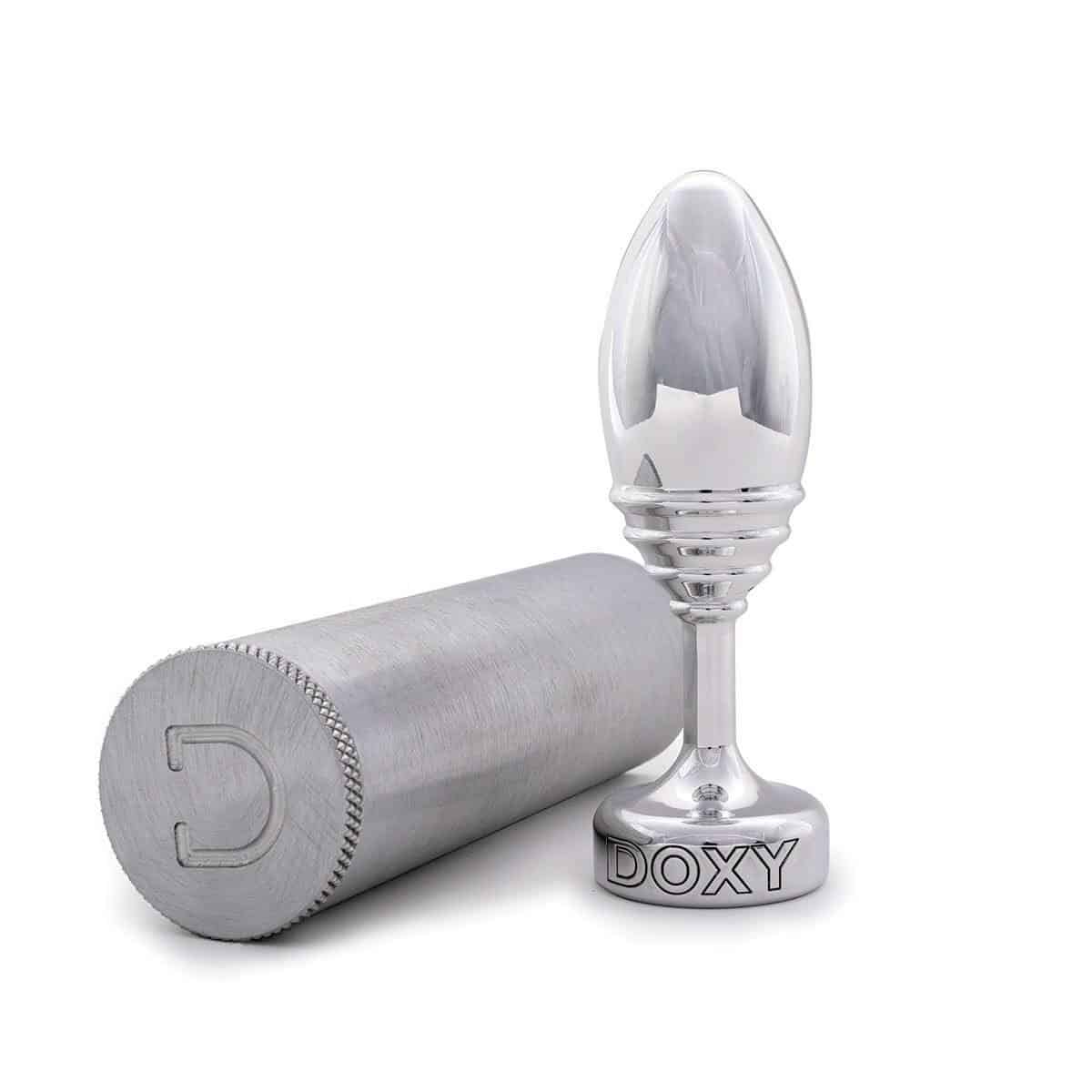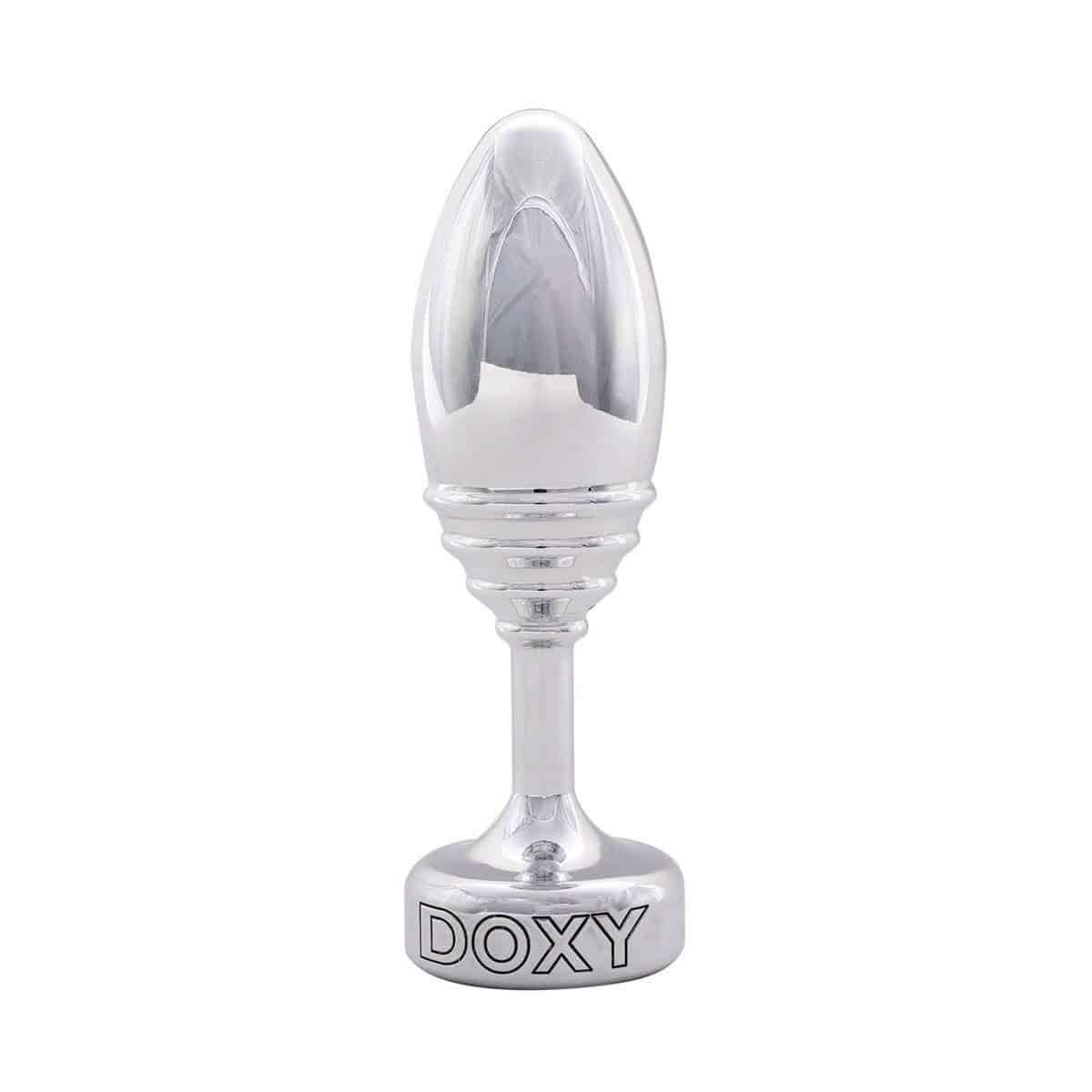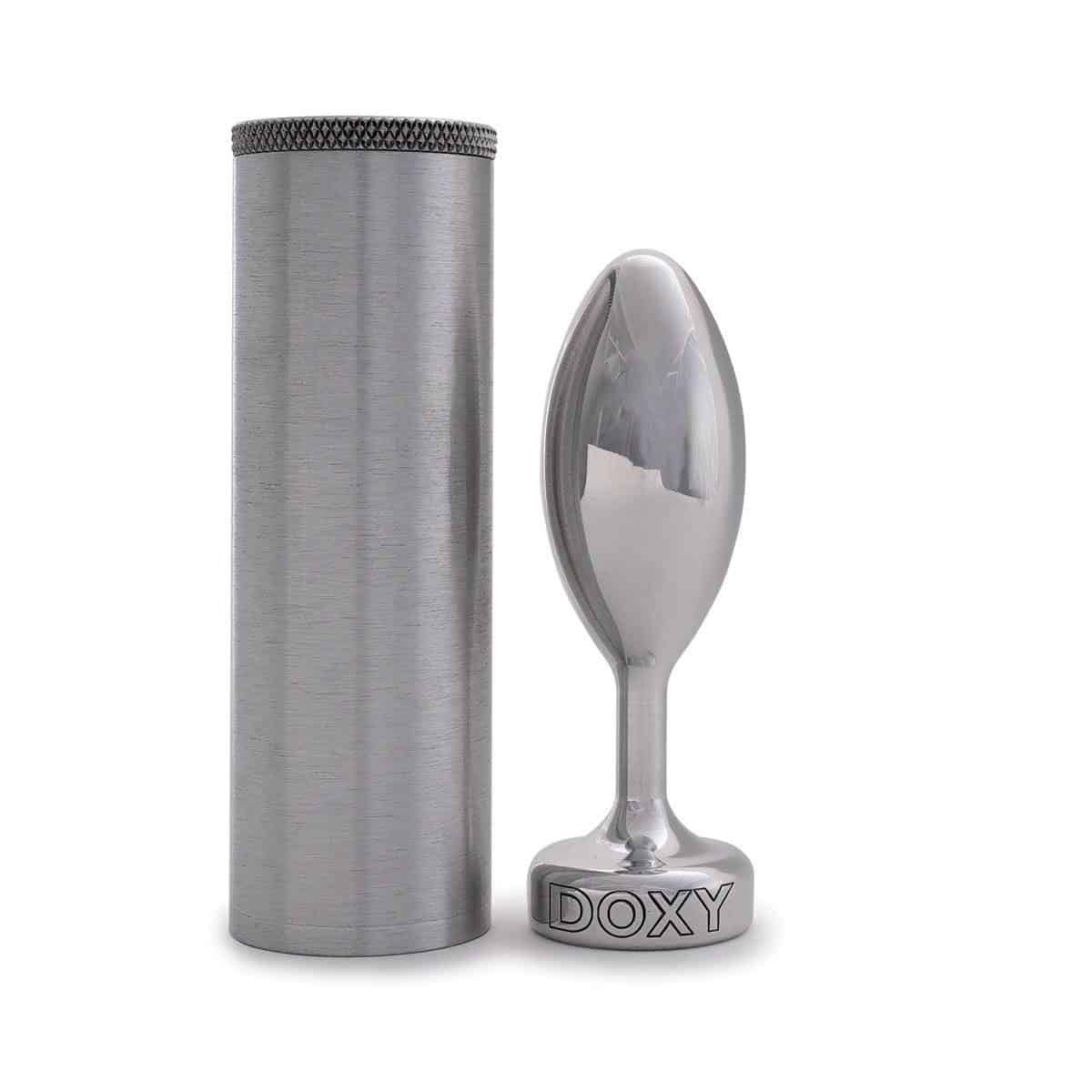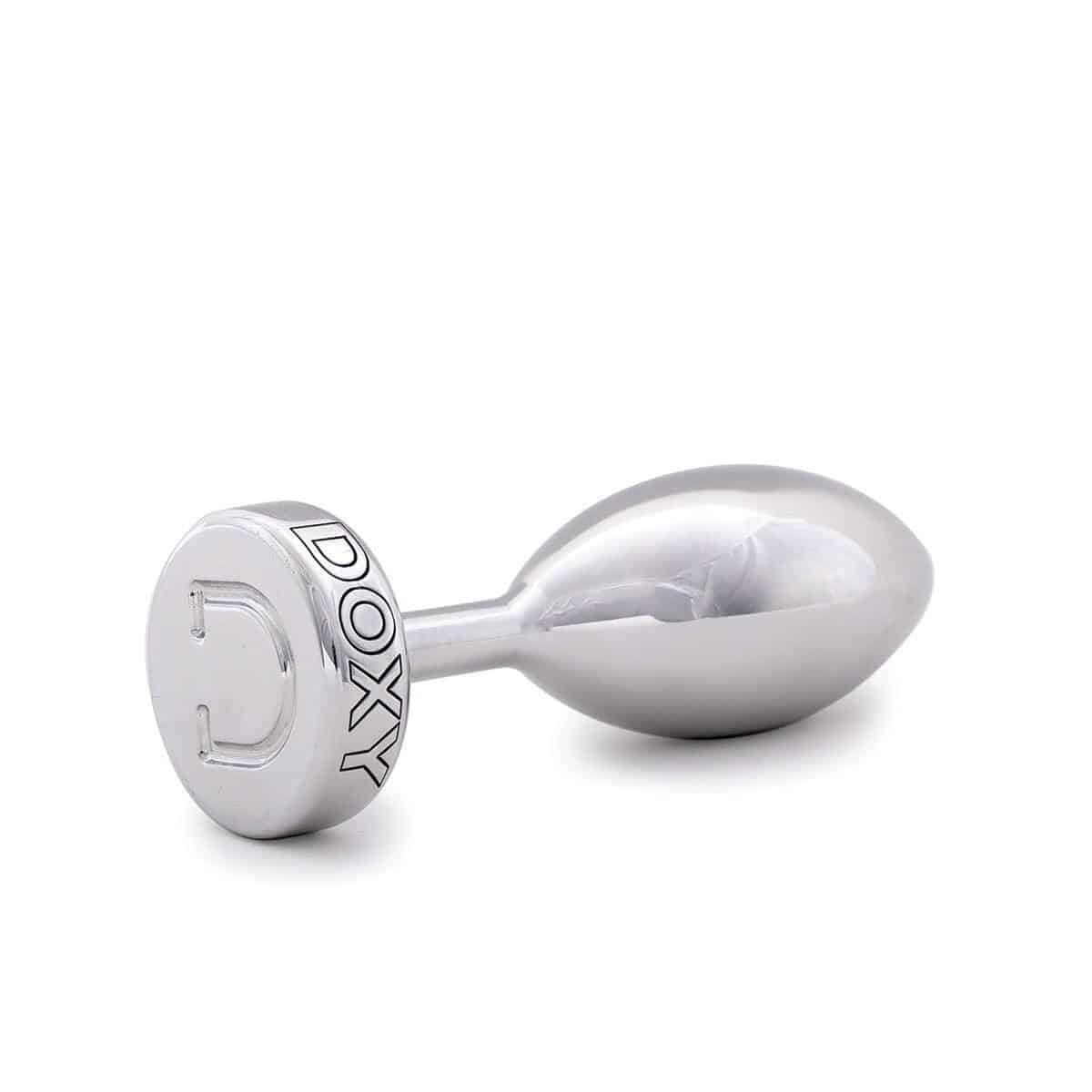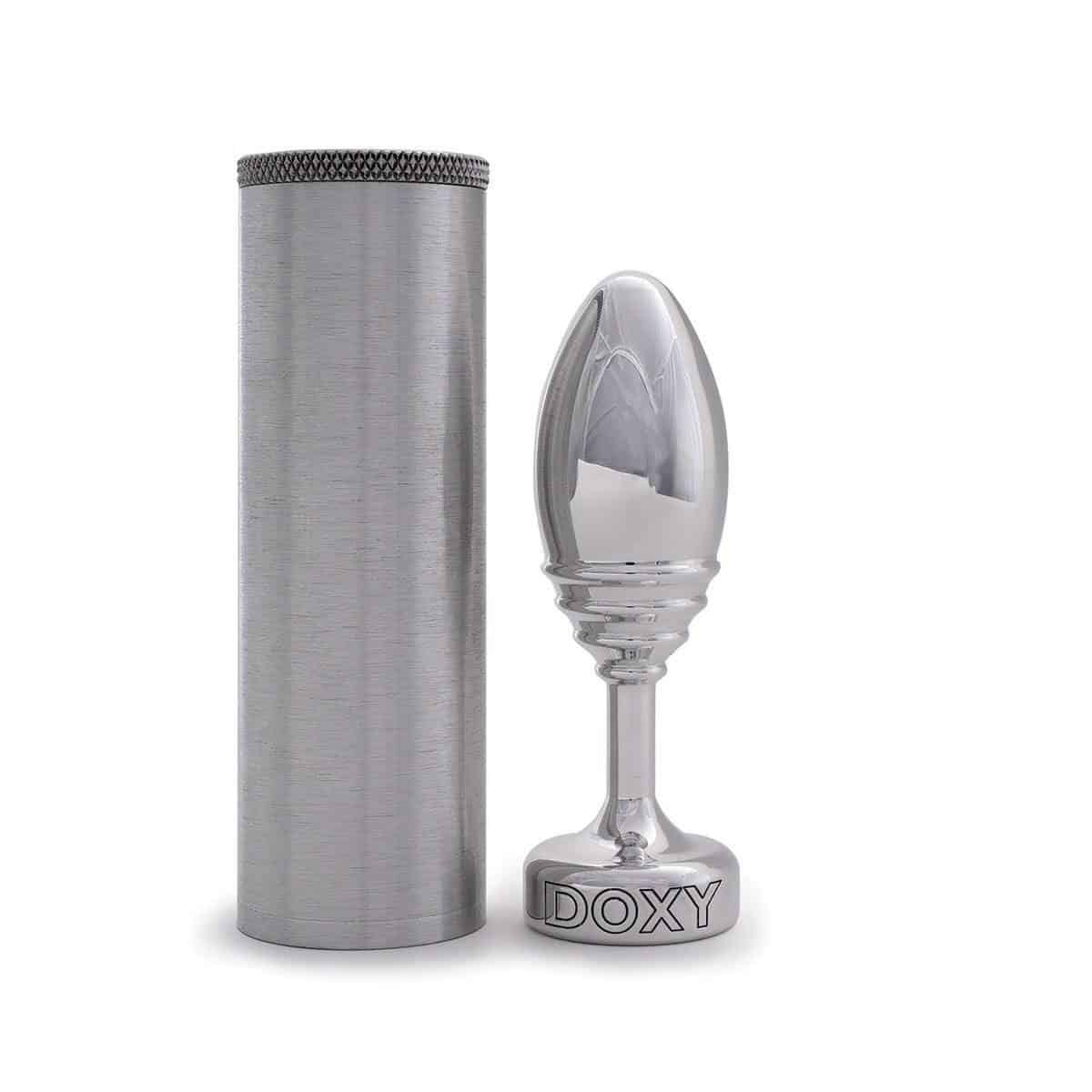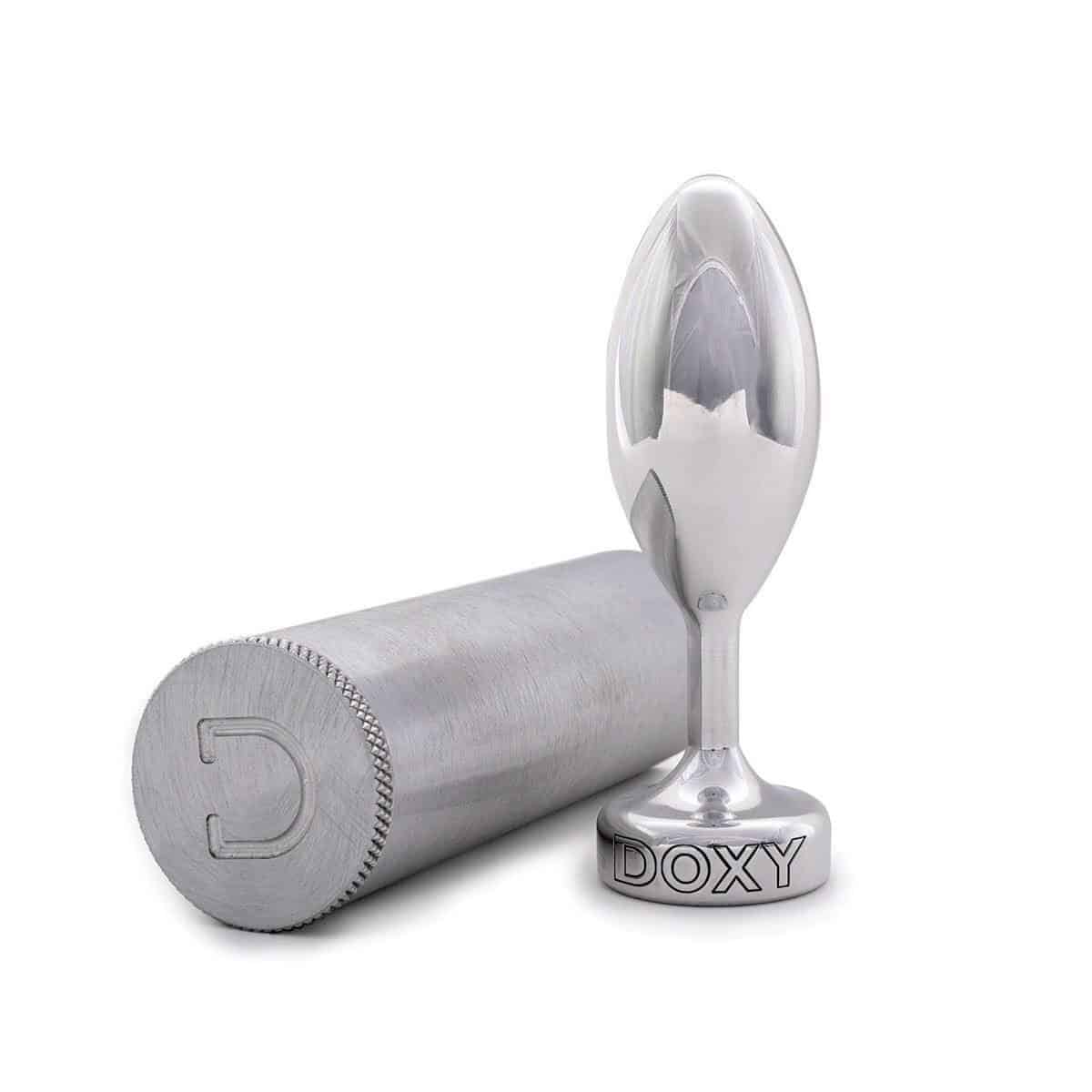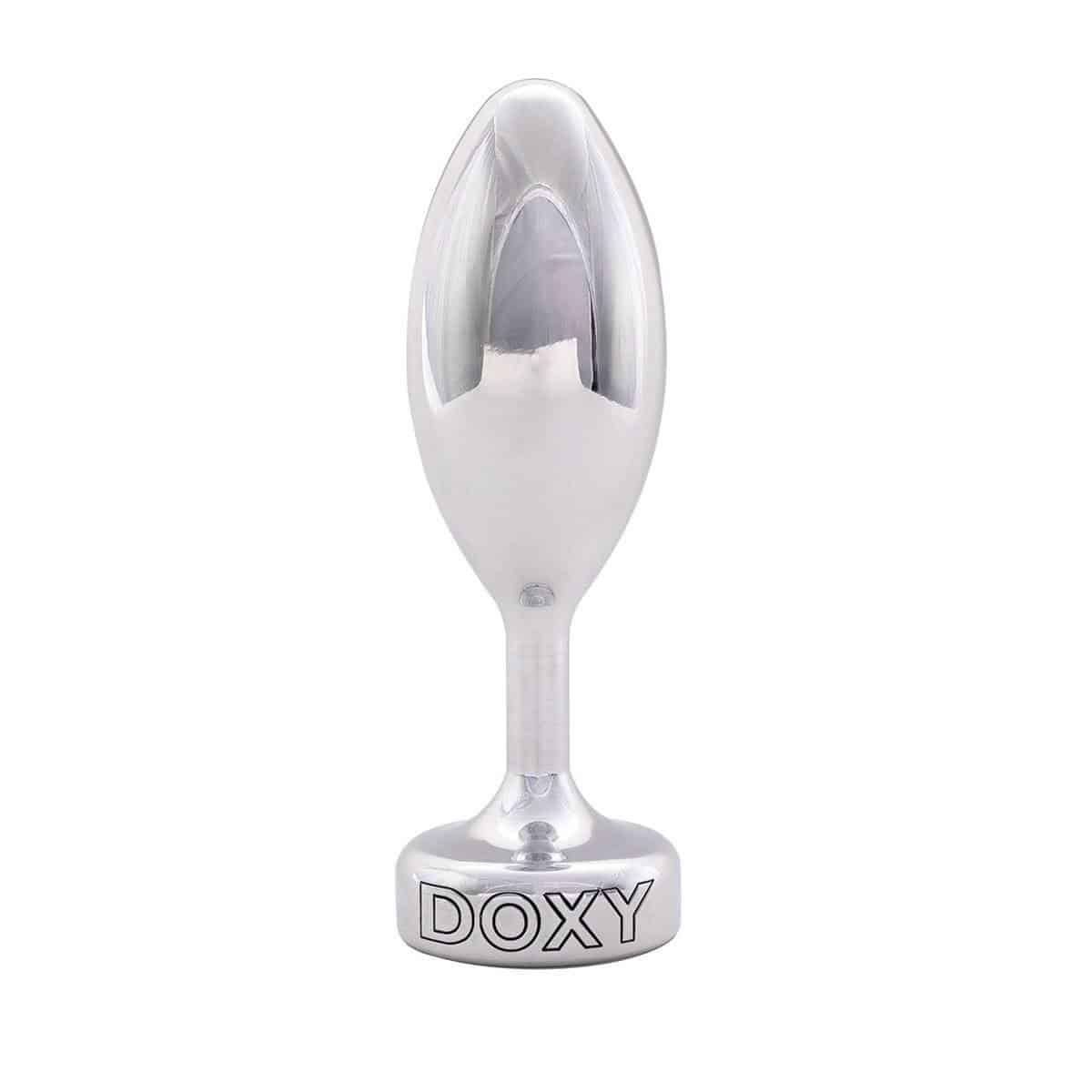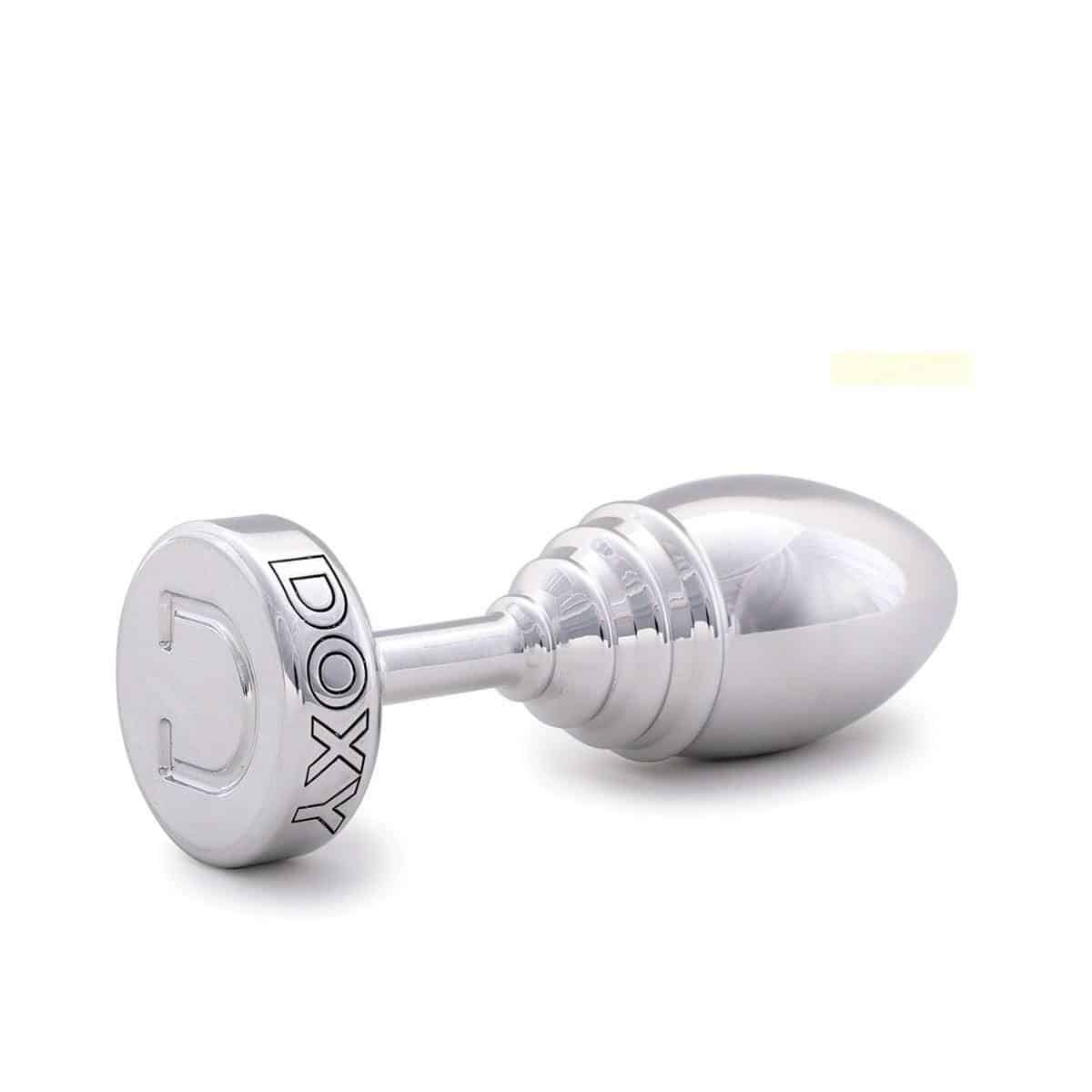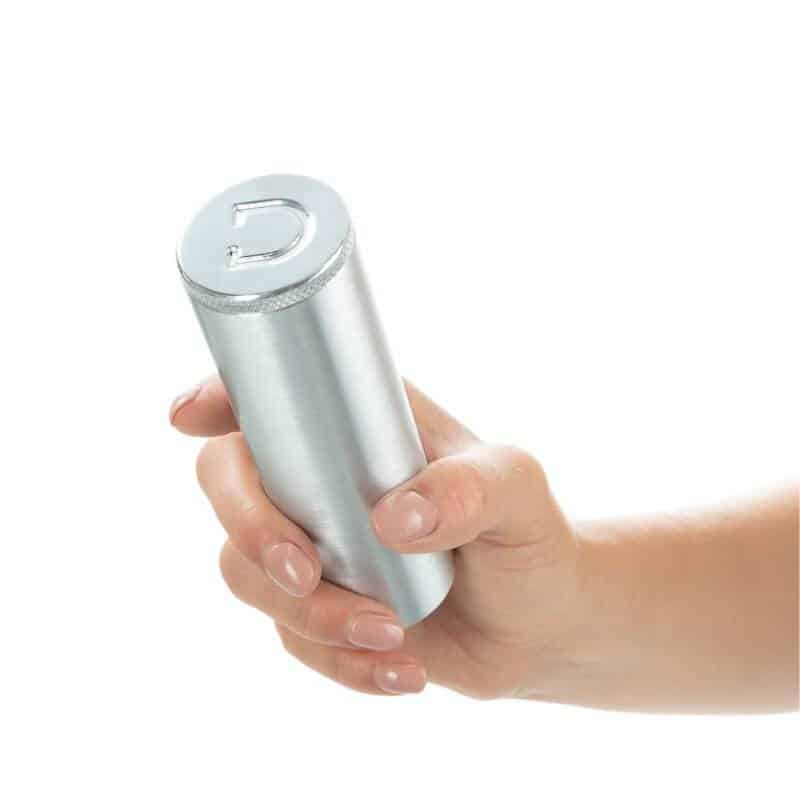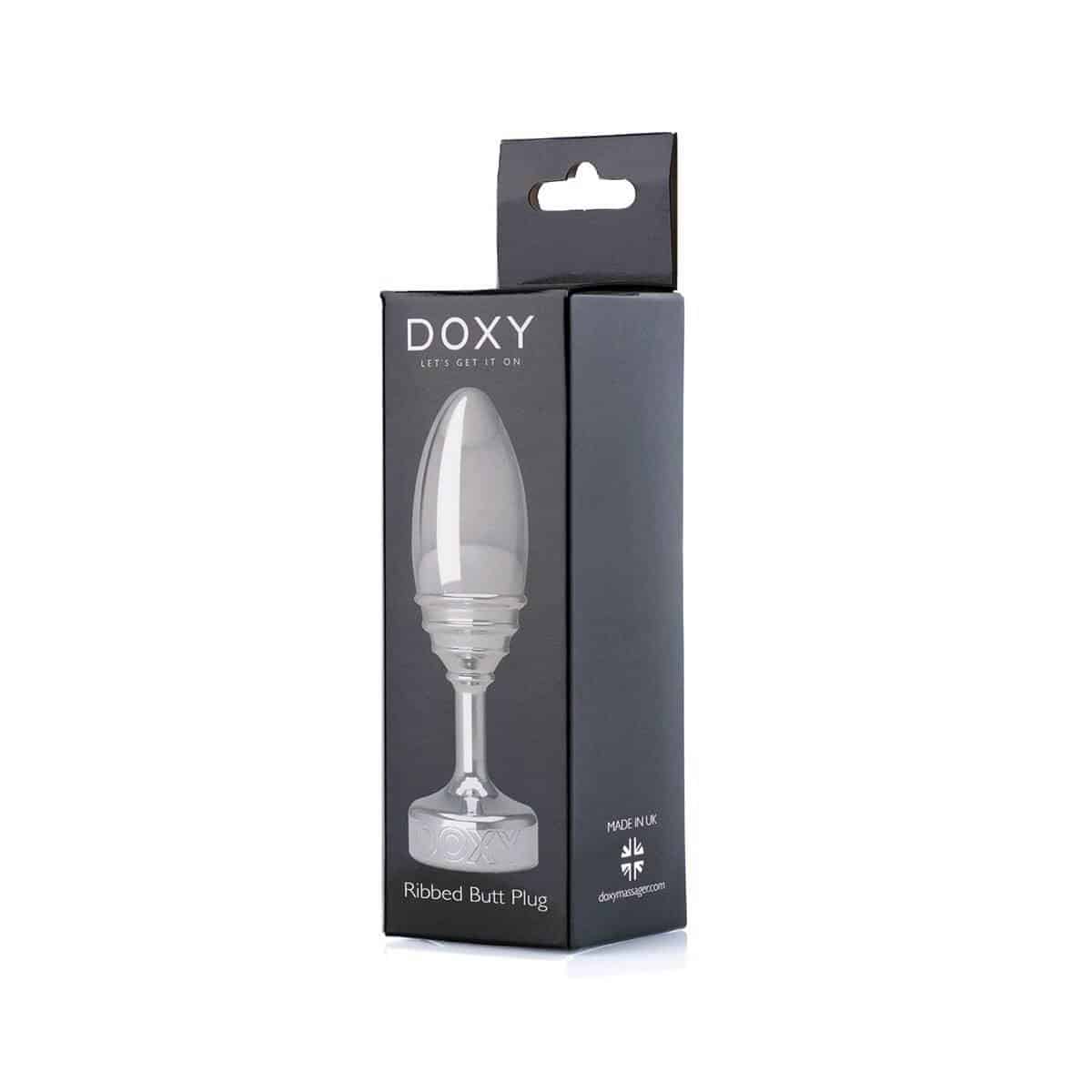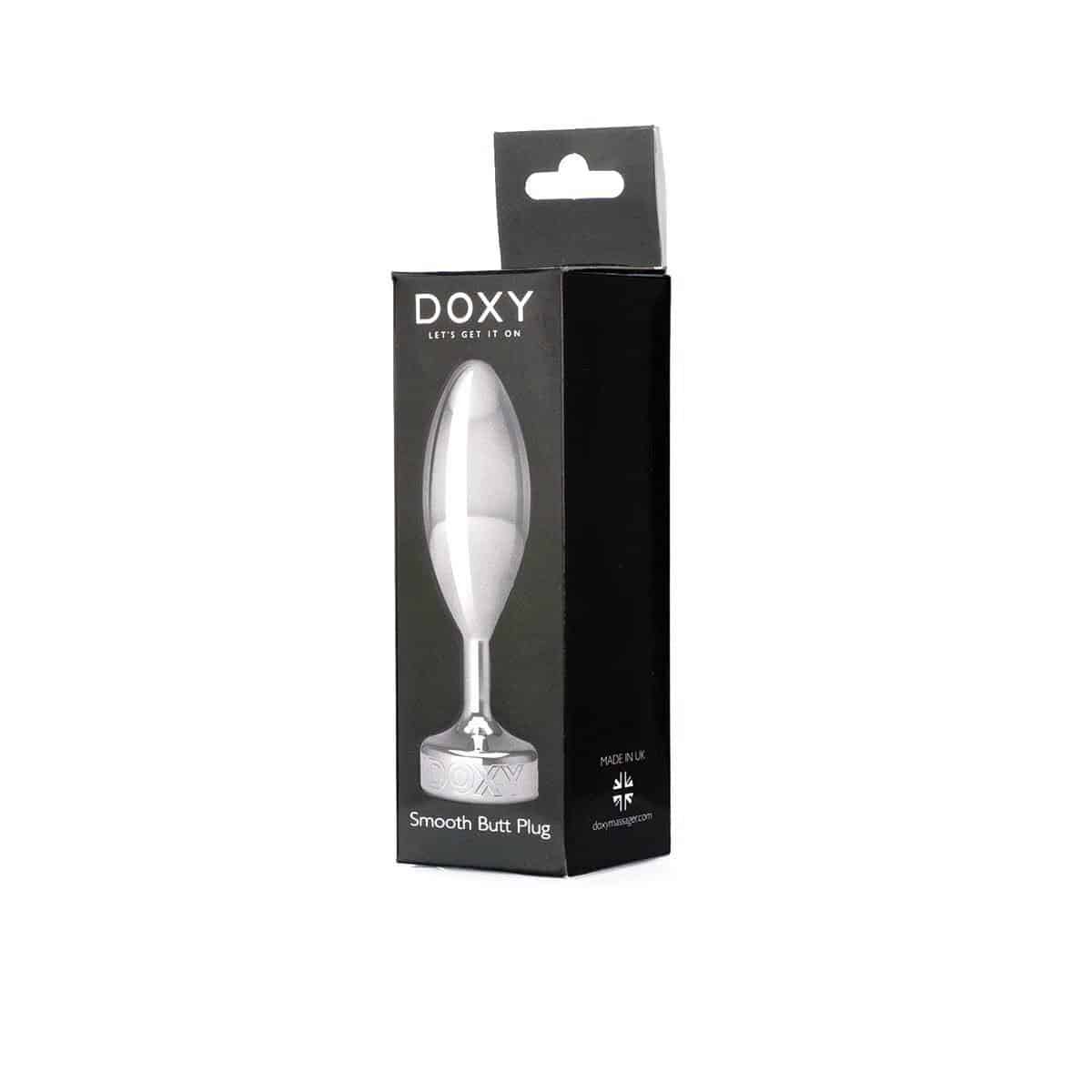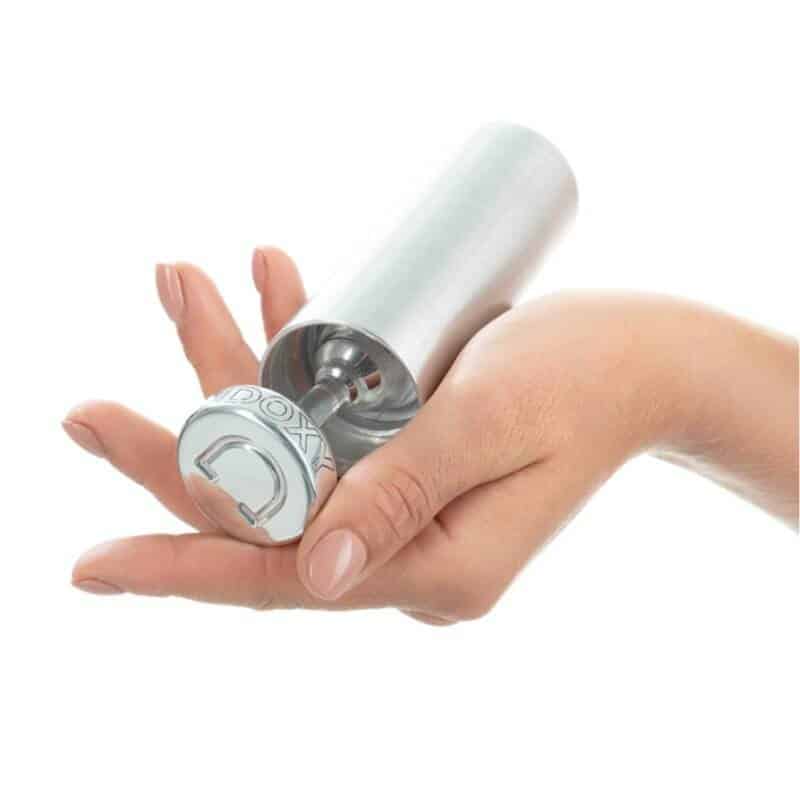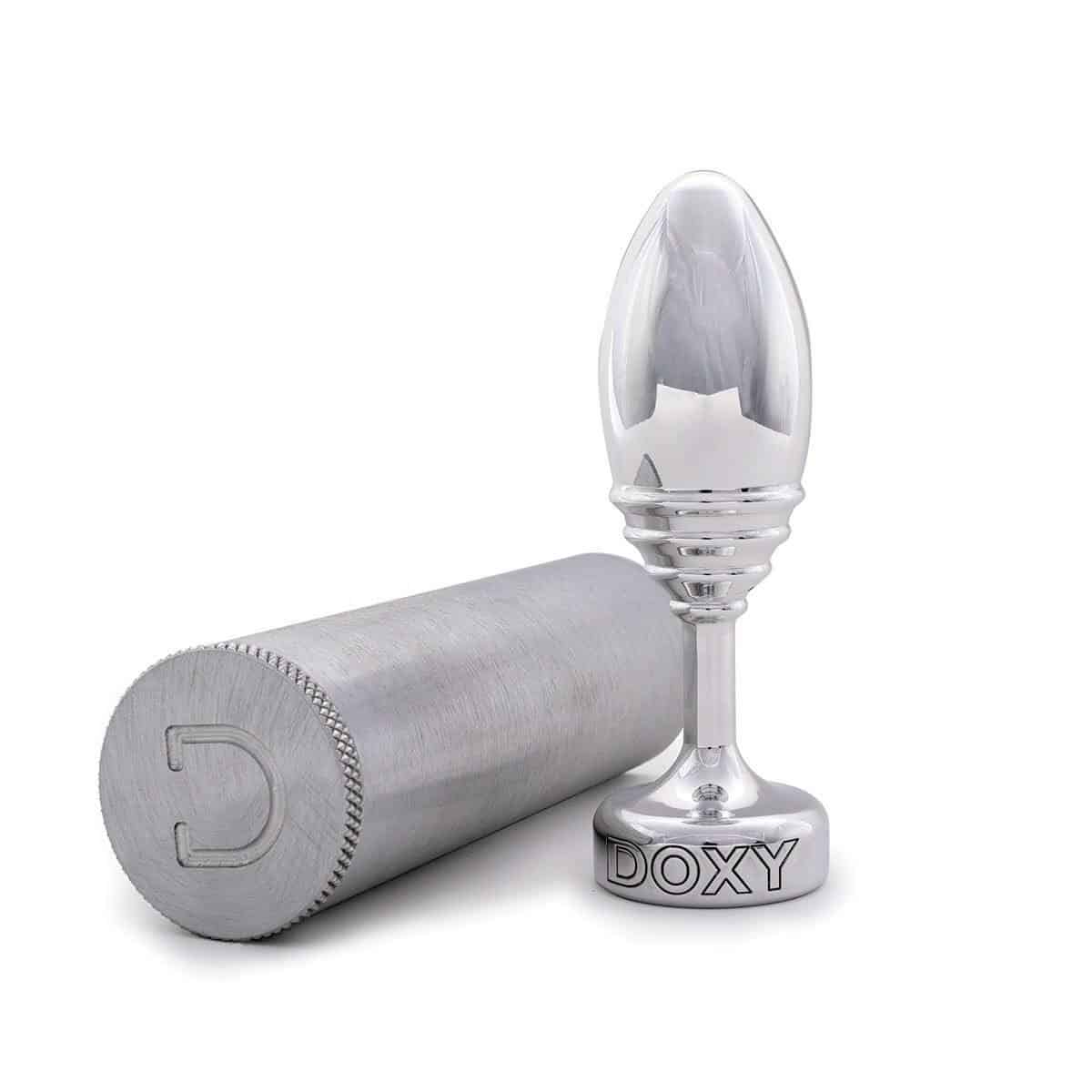 Doxy Metal Anal Plug
Description
Doxy Metal Anal Plug

The Doxy anal plug is metal butt plug made from aluminum.
METAL BUTT PLUG
This luxury butt plug and anal sex toy was machined at Doxy's factory in Cornwall, England. Crafted out of a block of solid pure aluminum using a multi spindle sliding head lathe, it is then hand polished and packed into a specially converted scaffold tube.
EASY TO CLEAN
Doxy's butt plug it's body safe and easy to clean. Each plug can be cleaned with soap and warm water, but must be dried well after cleaning. Each plug comes with a specially converted aluminum scaffold tube for easy storage.
HOW TO USE
When inserted slowly with a good amount of lubricant, the Doxy butt plug is the perfect starting point for a very pleasurable and fun anal play experience.
Temperature Play – Warm your plug in a bowl of hot water or cool your plug in the freezer before inserting and focus on the sensations through the anus's densely packed nerve endings.
Vibrations – To turn your Doxy butt plug into a vibrating butt plug, simply touch a vibrator onto the base when the plug is inserted. The vibrations will help your muscles relax and increase your pleasure, especially if you have a prostate.
Stroking – Pull out the plug and push it back in. Experiment with part way or all the way. Anal penetration can lead to amazingly strong orgasms especially when done in conjunction with vaginal or clitoral stimulation.
Double Penetration – For those who have a vagina, when your plug is anally inserted, your vagina will alter shape and having simultaneous penetration can be intensely satisfying.
Simultaneous Pleasure – A popular play with "anal beads" is to pull them out just as orgasm is reached. Try the same with your Doxy butt plug.
Since this luxury sex toy and anal plug is made with metal, we recommend using silicone-based lubricant and cleaning your Doxy Ribbed Plug with sex toy cleaner.
Features:
Metal butt plug
Aluminum scaffold tube for easy storage
Can be warmed or cooled for different sensations
Measures:
Base Diameter: 1.4″
Circumference: 4.1″
Insertable Length: 2.8″
Weight: 5.5 oz.