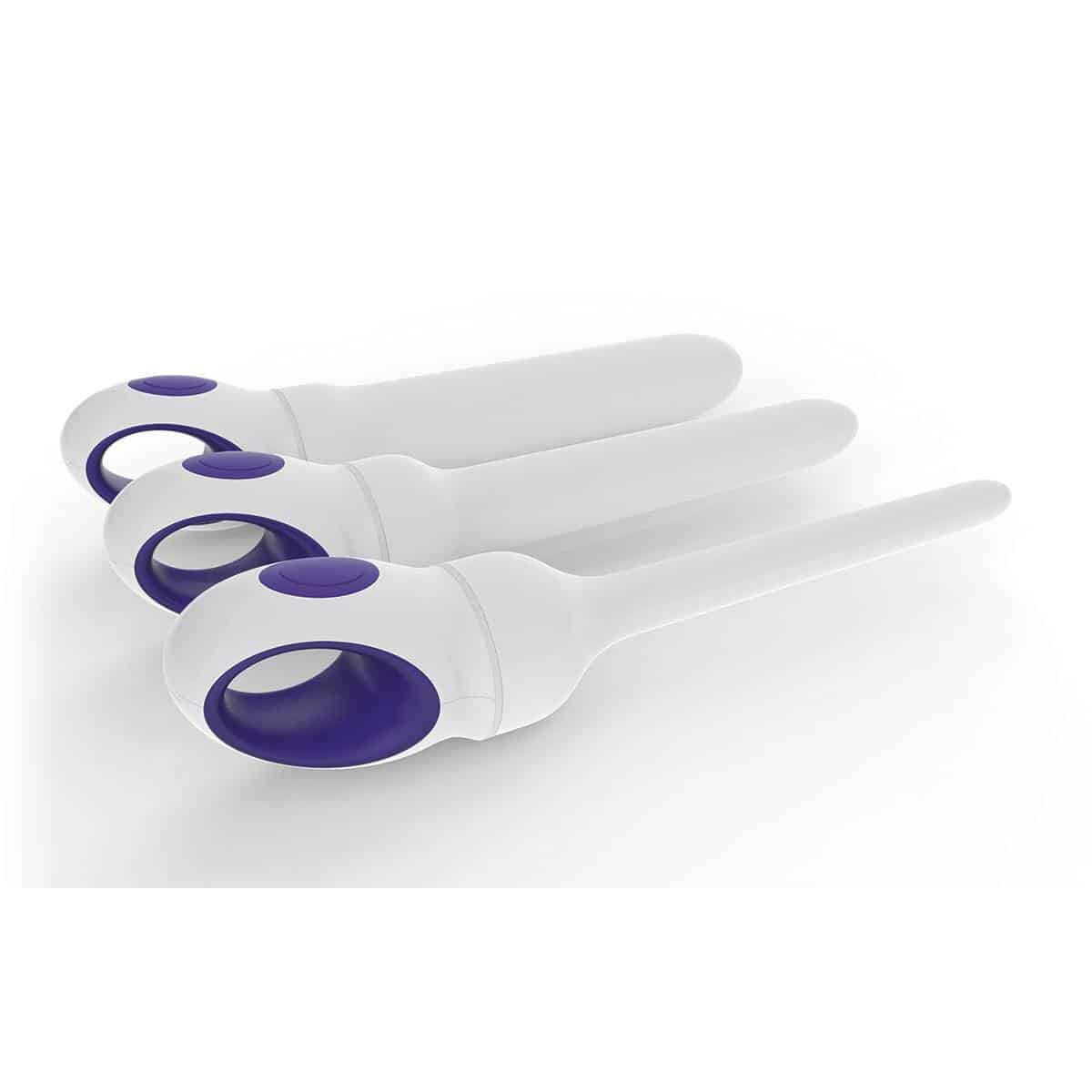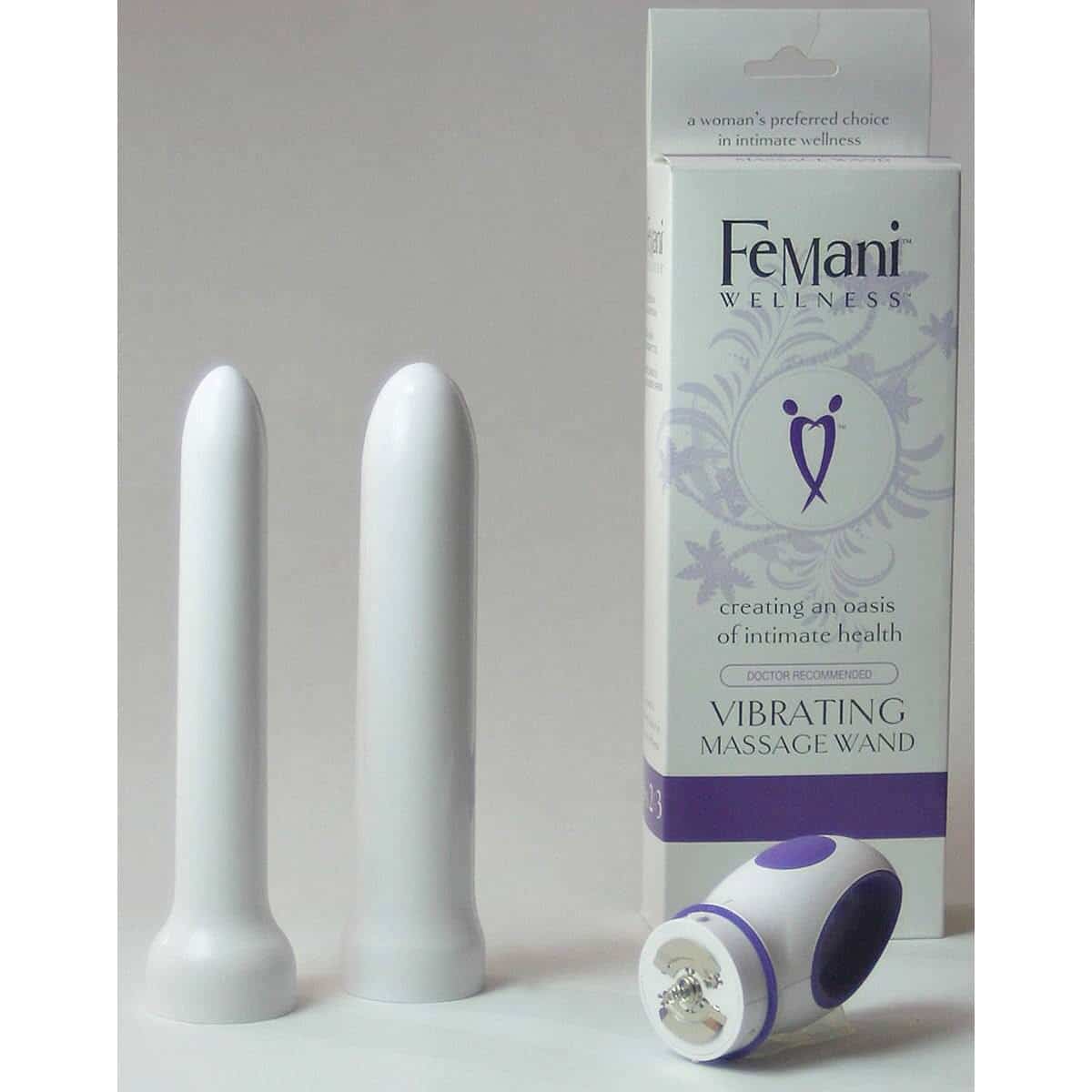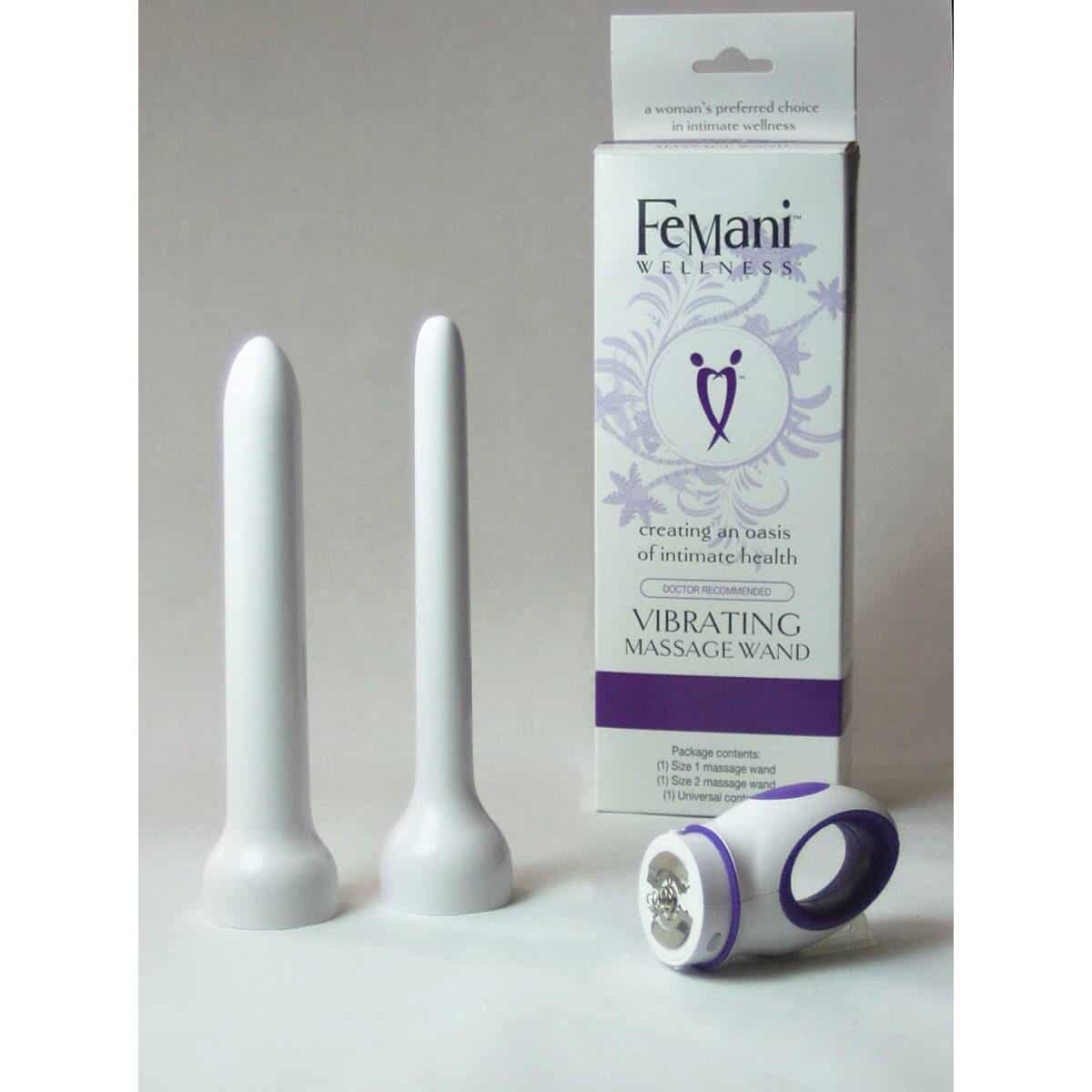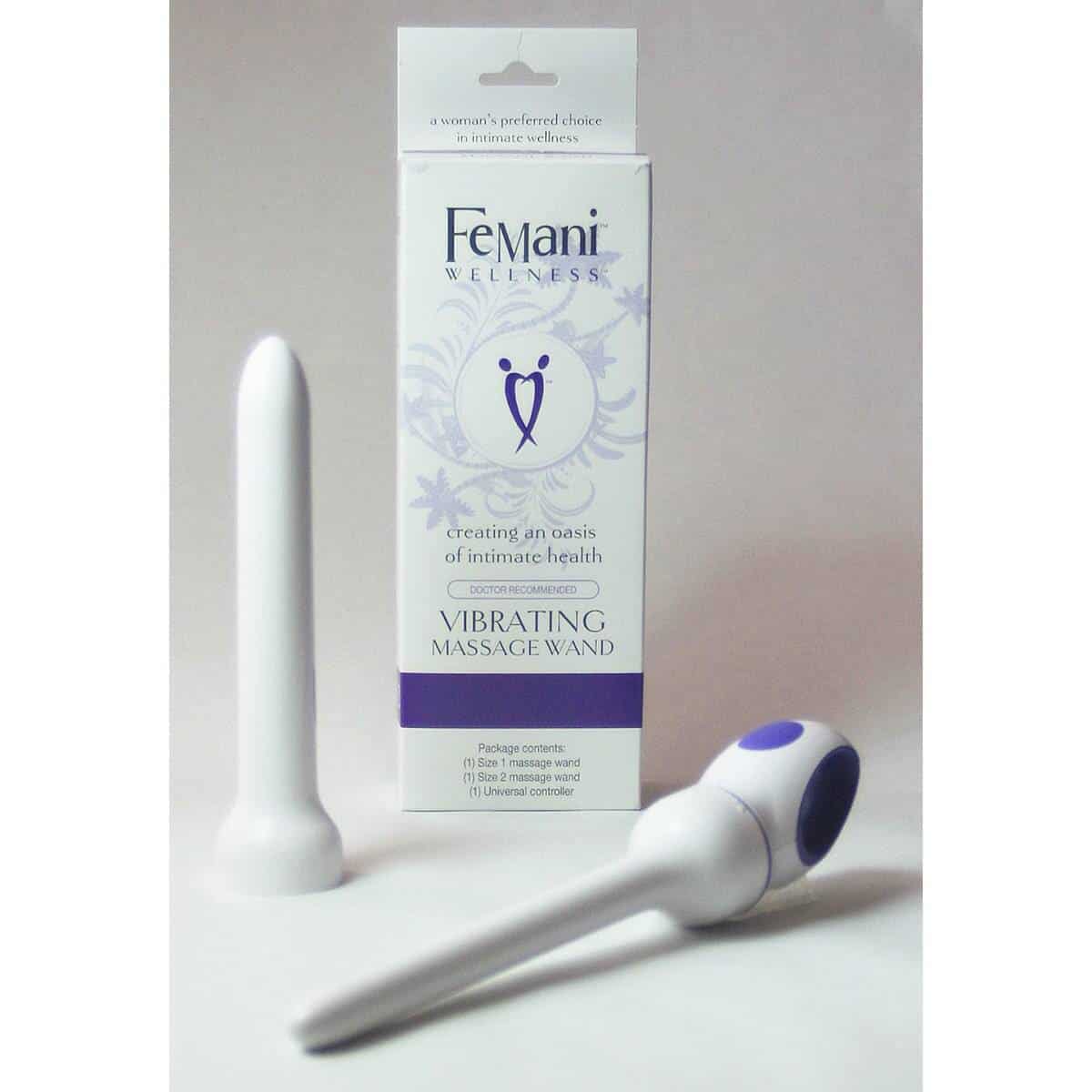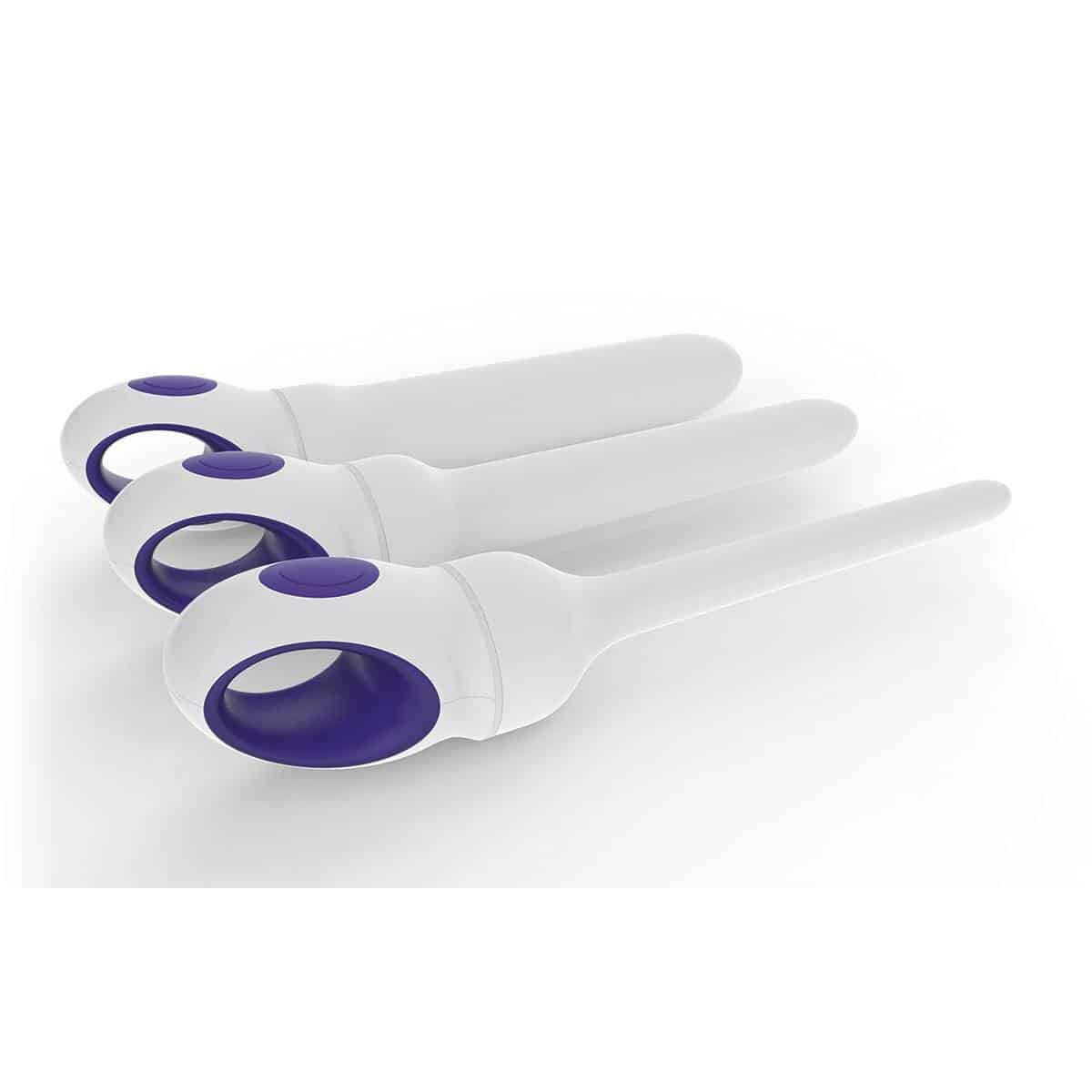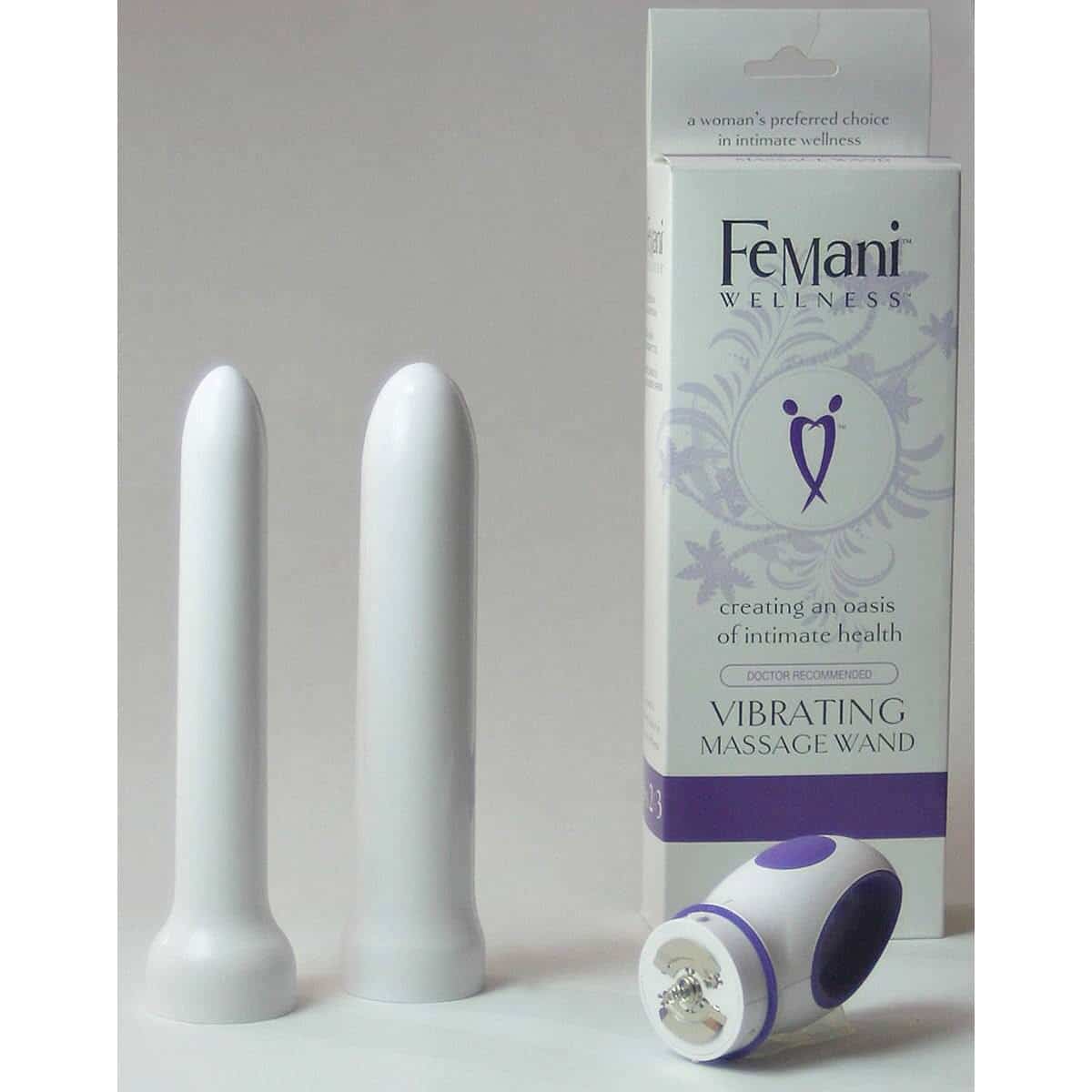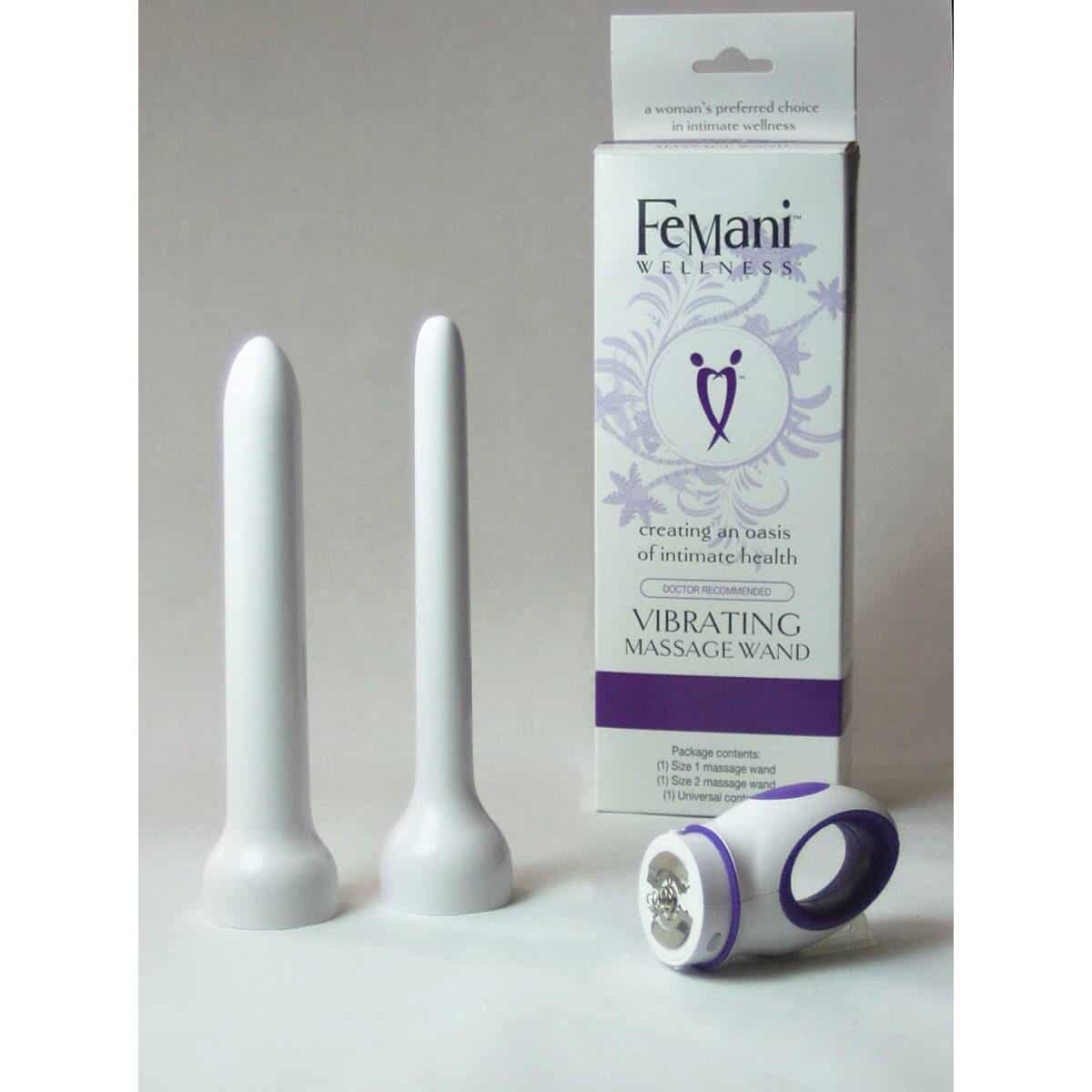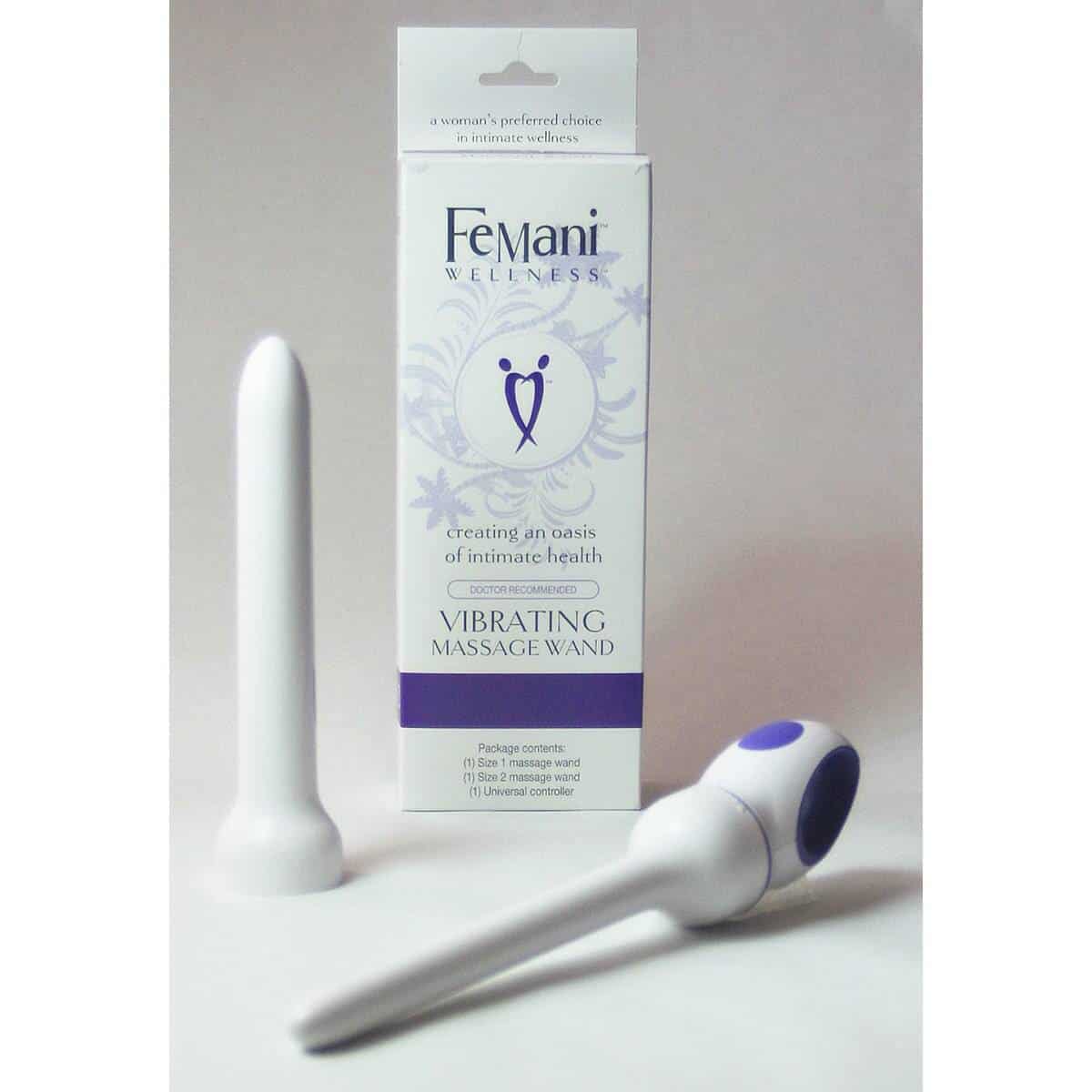 FeMani Vibrating Wand Dilator Set
Description
FeMani Vibrating Wand Vaginal Dilator Set
These vibrating dilators from FeMani include an easy-to-hold removable handle, three speeds, and different sized ends for easy insertion and comfort.
DILATORS HELP SEXUAL ISSUES
For many women, sexual issues can lead to vaginal dryness, atrophy, and other physical changes that can make sex painful and not fun. Dilators can help restore the health and elasticity of vaginal tissue making sex more comfortable and pleasurable.
Progressive vaginal dilation therapy can strengthen and develop vaginal muscles, which help with orgasm or for other sexual health purposes. This therapy involves the careful, comfortable and slow insertion of vaginal dilators into the vagina.
Dilators provide a substitute means to trigger pelvic muscle reactions. Effective dilator exercises teach women how to override involuntary contractions, relaxing the pelvic floor so it responds correctly to sexual penetration. Graduated vaginal insertion exercises allow women to comfortably transition to the stage where they are ready for sex without pain or discomfort.
Vaginal dilators are used to address these common issues:
Vaginismus (vaginal tightness resulting from involuntary tightening of the pelvic floor)
Painful sex (dyspareunia)
Menopause (vulva vaginal atrophy)
Cancer treatments
Post-surgical vaginal swelling
TWO VIBRATING DILATORS
Each set comes with a motor with 2 smooth wands in different sizes. The graduated sizes allow a natural and effective transition and progression while the use of the hand adds control and leverage.
Which size is right for me? Determine how many lubricated fingers you can insert into your vagina when you are not aroused. For 1 finger, choose the 1 & 2 set, for 2 fingers choose the 2 & 3 set. If you are unsure or between sizes, we recommend choosing the smaller choice, which will still provide the beneficial massage without the potential strain or discomfort of being too big.
Size 1 Measures | diameter across is 3/4″, circumference around is 2-3/8″, insertable length is 6″
Size 2 Measures | diameter across is 1″, circumference around is 3-3/8″, insertable length is 6-1/4″
Size 3 Measures | diameter across is 1-3/8″, circumference around is 4-5/8″, insertable length is 6-1/5″
GENTLE
Developed by a female physician, these vaginal dilators have a smooth surface that is gentle on sensitive areas.
HOW TO USE
Begin with the largest size silicone dilator that feels comfortable to you and gradually increase its size over time. This allows you to gain more confidence and helps to avoid painful intercourse. Liberally lubricate the dilator and vulva with water-based lubricant or silicone lubricant and insert as directed by a medical professional. Clean the dilator before and after each use with sex toy cleaner.
Features:
Graduated size vibrating dilators
Set includes motor and 2 wands in different sizes
3 speeds
Easy-to-hold removable handle base

Medical grade ABS plastic ends with silicone buttons on controller

Requires 3-AAA batteries for Size 1 and 2-AA batteries for Sizes 2 & 3, NOT INCLUDED
1 year warranty