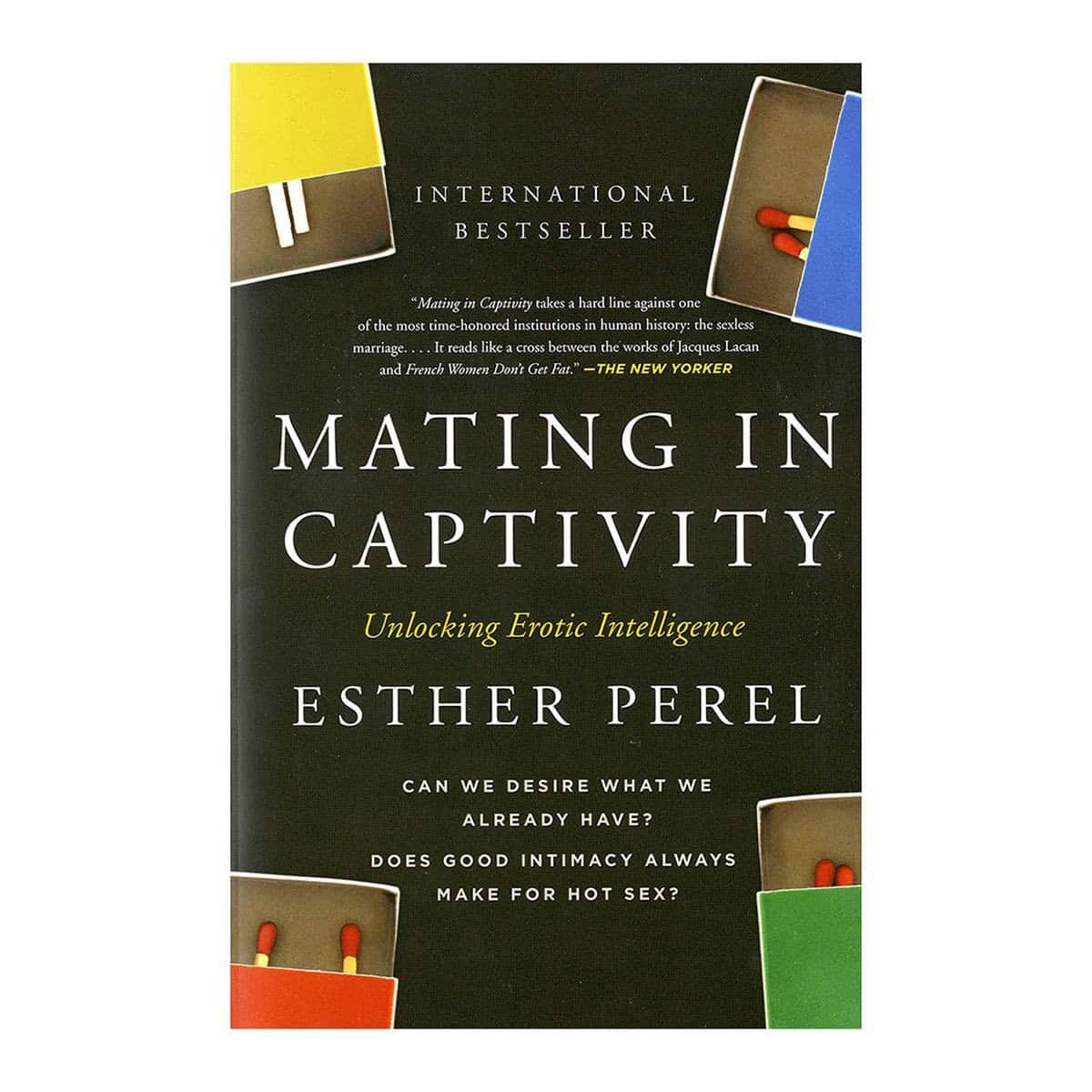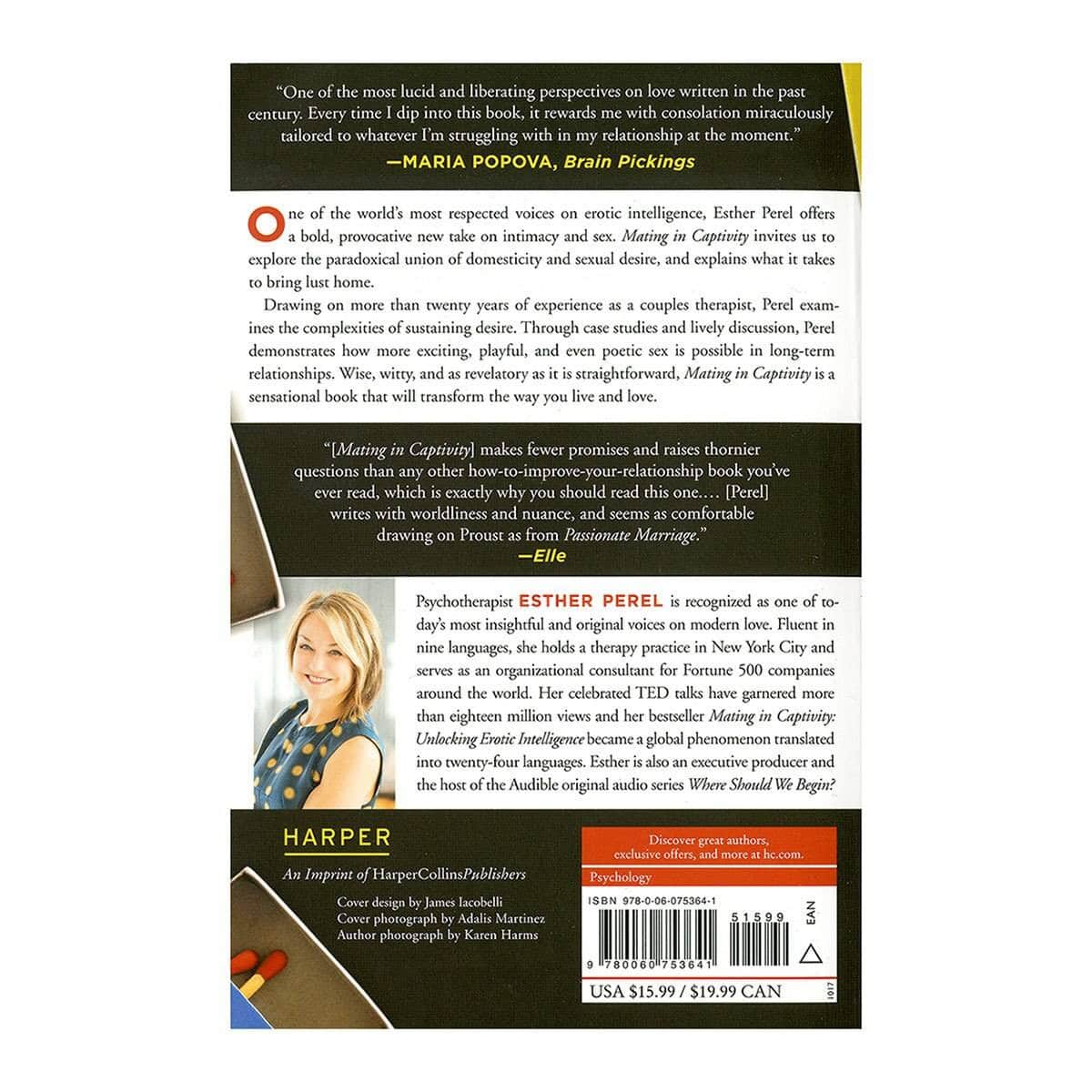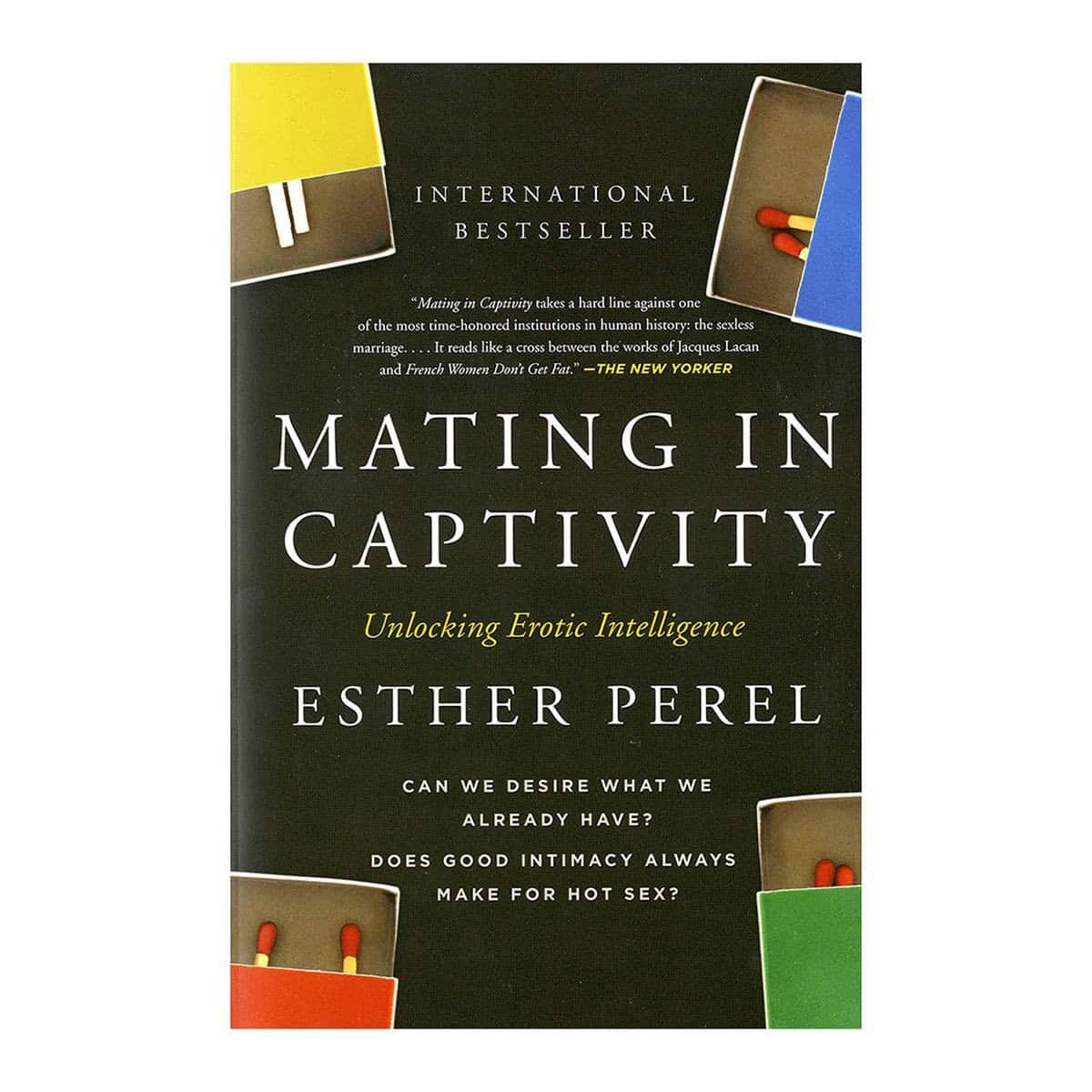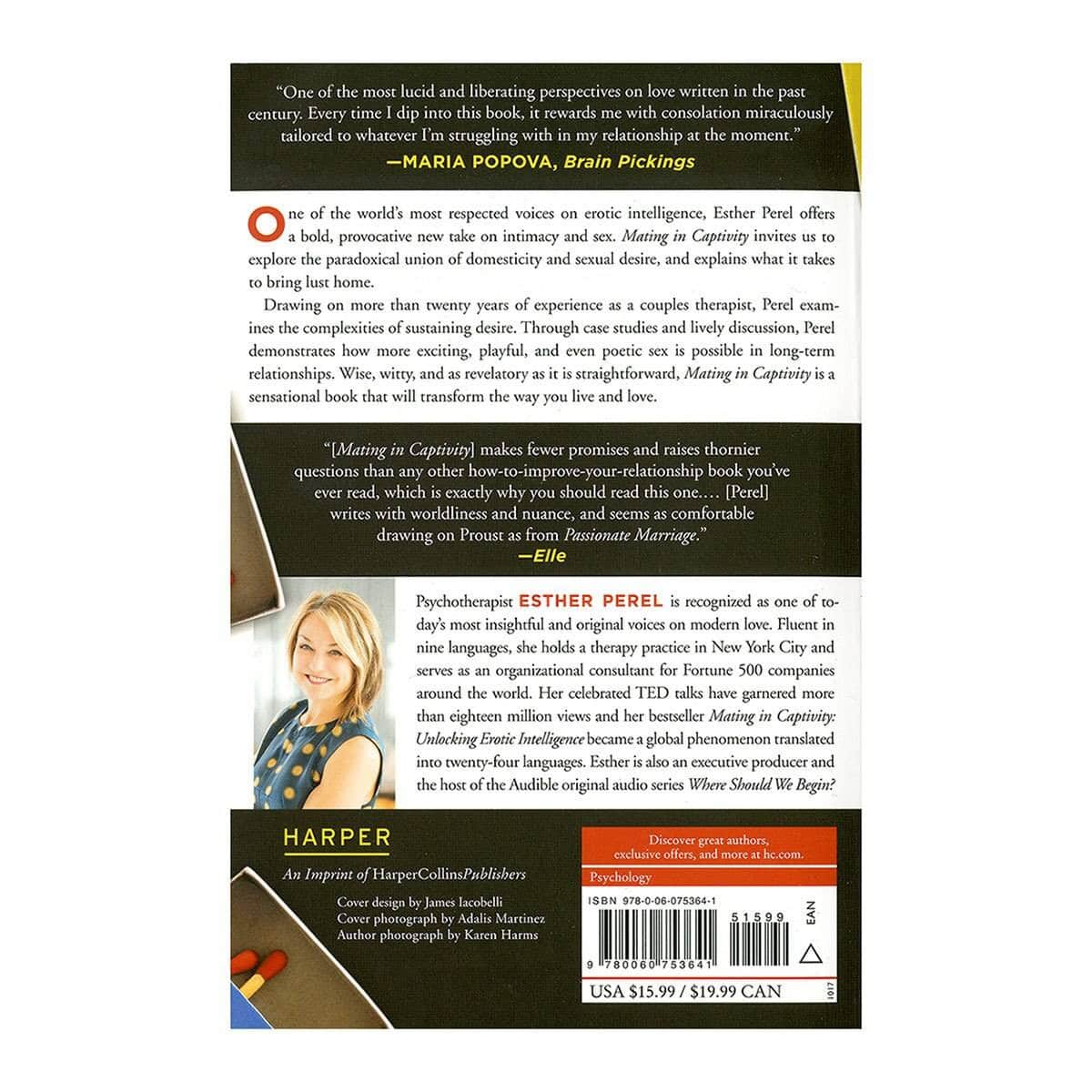 Mating in Captivity by Ester Perel
Description
Mating in Captivity
by Ester Perel
Have you been with your lover for a long time? Do you find yourself lacking sexual desire? Would you rather go to bed then have sex? Then you need to read this book!
Mating in Captivity offers an interesting take on intimacy and sex and invites the reader to explore the paradoxical union of domesticity and sexual desire while explaining what it takes to bring lust home.
Through informative case studies and discussion, psychologist Esther Perel, one of the world's most respected voices on couples and sexuality, demonstrates how more exciting, playful, and even poetic sex is possible in long-term relationships. Wise, witty, and as revelatory as it is straightforward, Mating in Captivity is a sensational book that can help you see the way that you should be living and loving.