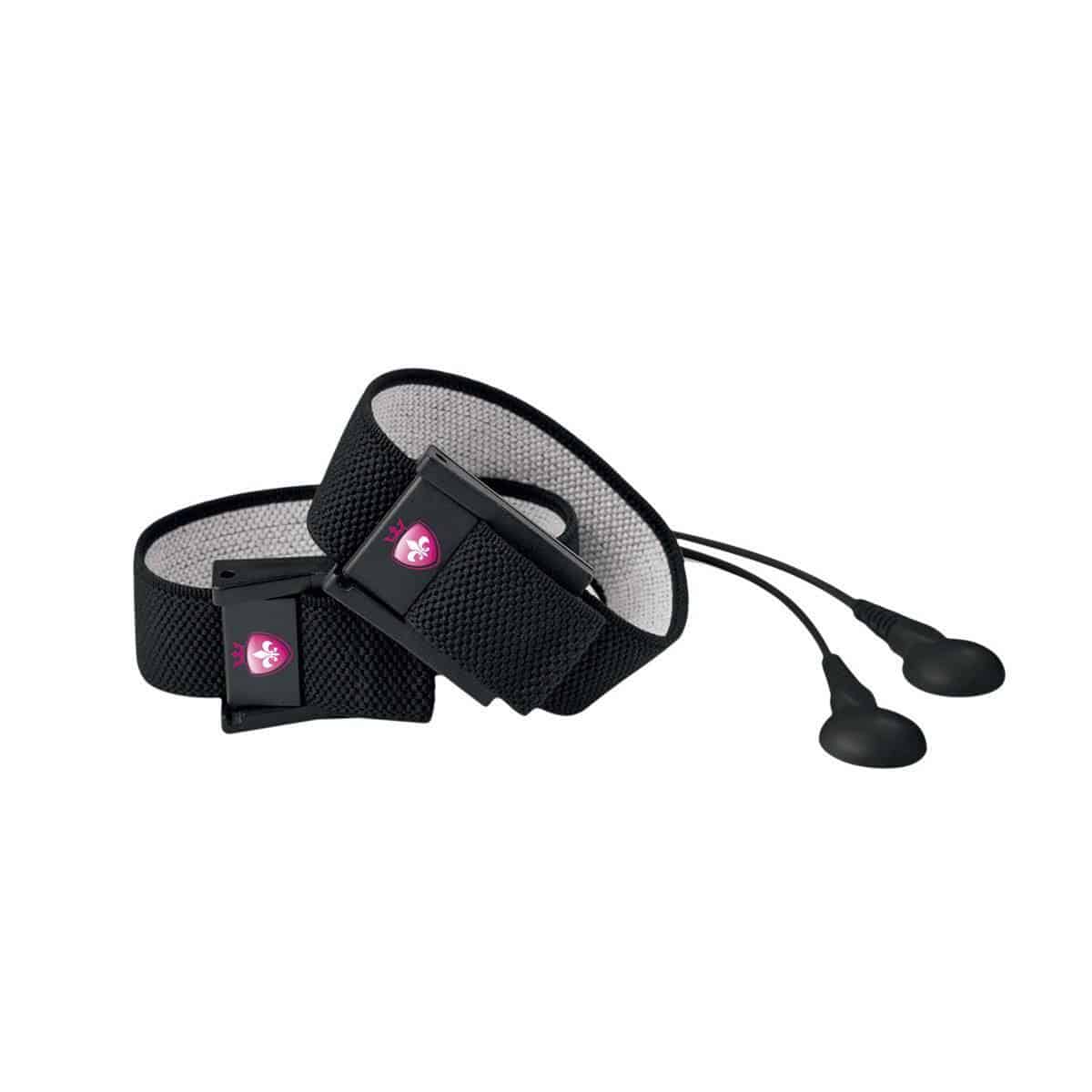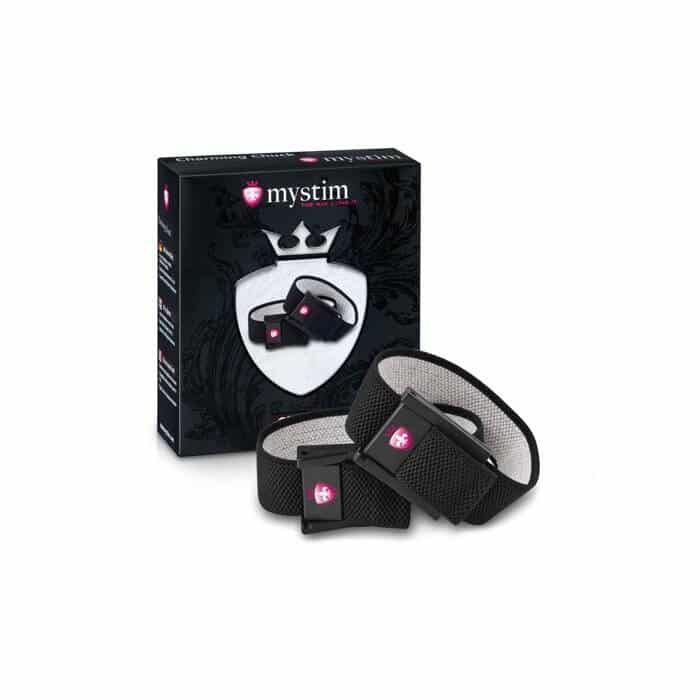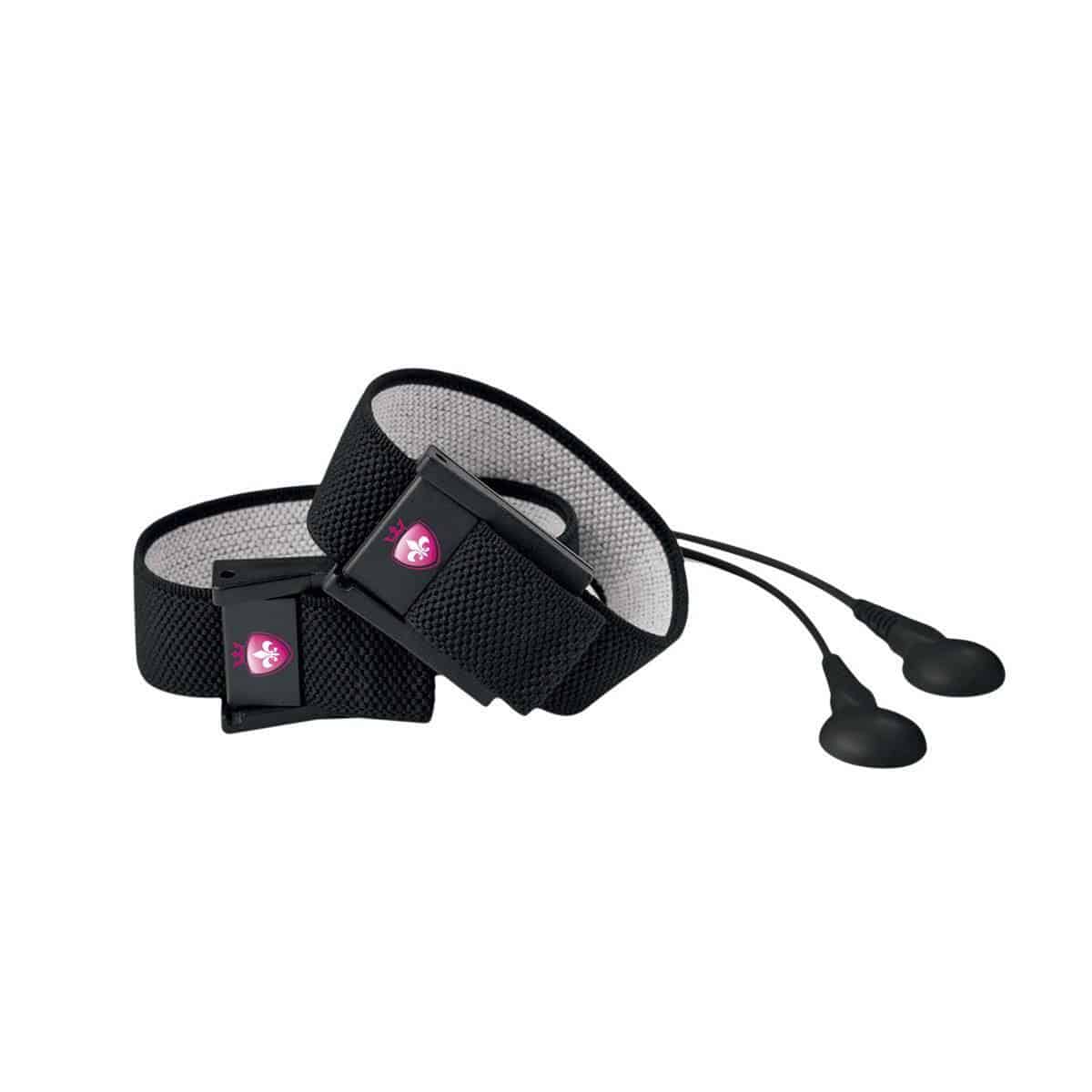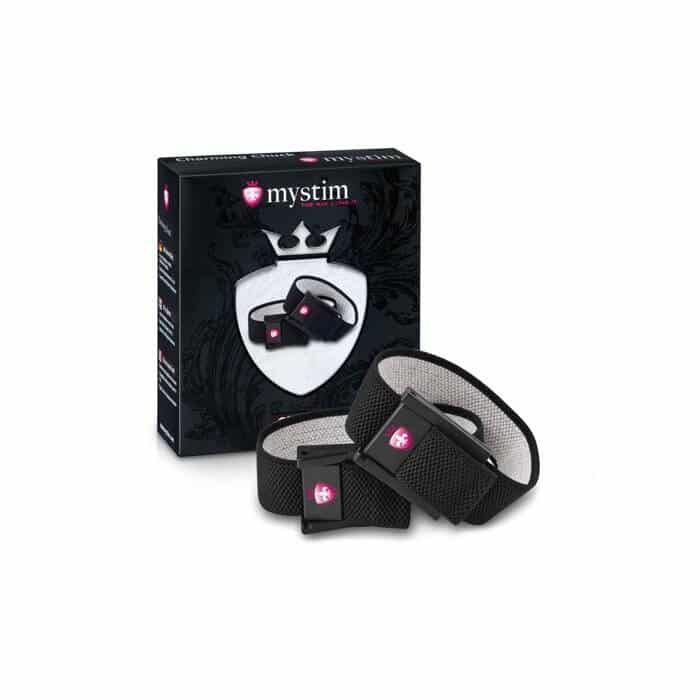 Mystim Charming Chuck E-stim Penis Straps
Description
Mystim Charming Chuck E-stim Penis Straps
The Mystim Charming Chuck is a belt set for intense e-stimulation of the penis and testicles. Charming Chuck provokes a tingly, sensuous pleasure, which can either lead you quickly to the most unexpected heights, or can be enjoyed for hours.
The two broad, bi-polar penis-testicle-belts are easy to put on and be adjusted to your body. Afterward, they can be tightened around the glans, the root of the penis or the testicles.
E-STIM
To activate the poles and penis straps, you will need the Mystim Tension Lover Digital Nerve Stimulator Device (SOLD SEPARATELY). We recommend using the Goldfather Conductivity Enhancer Gel, which will also increase electrical conductivity.
HOW TO USE
Please adjust the size of the penis traps until they fit with just a soft pressure. Always connect the strap with the black wire to the area which is closer to the body: If you connect the glans and root of the shaft, connect the glans with the red wire and the root of the penis with the black one – this will make the stimulation even more intense.
CLEANING
After unplugging or releasing the adapter, Charming Chuck is easily cleaned. It's made of 100% medical, hygienic silicone, so all you need is sex toy cleaner. Make sure to let Charming Chuck dry completely before you use again.
Features:
Set of penis belts for e-stimulation
Can easily be sheathed and adjusted
Made for a firm grip
Fits perfectly tight around the glans, the root of the penis or the testicles
The elastic belts make sure the stimulation is evenly projected
Stimulation device SOLD SEPARATELY