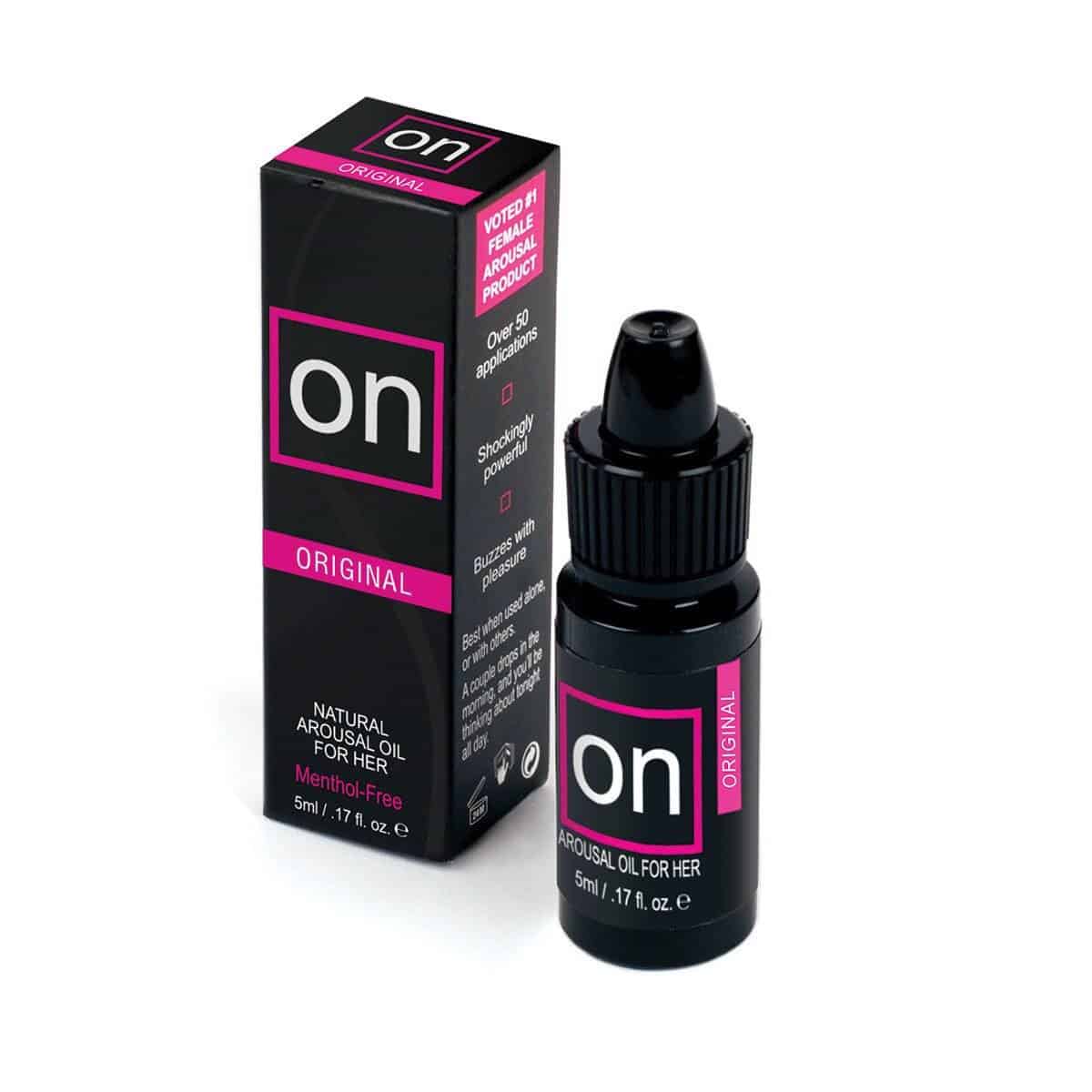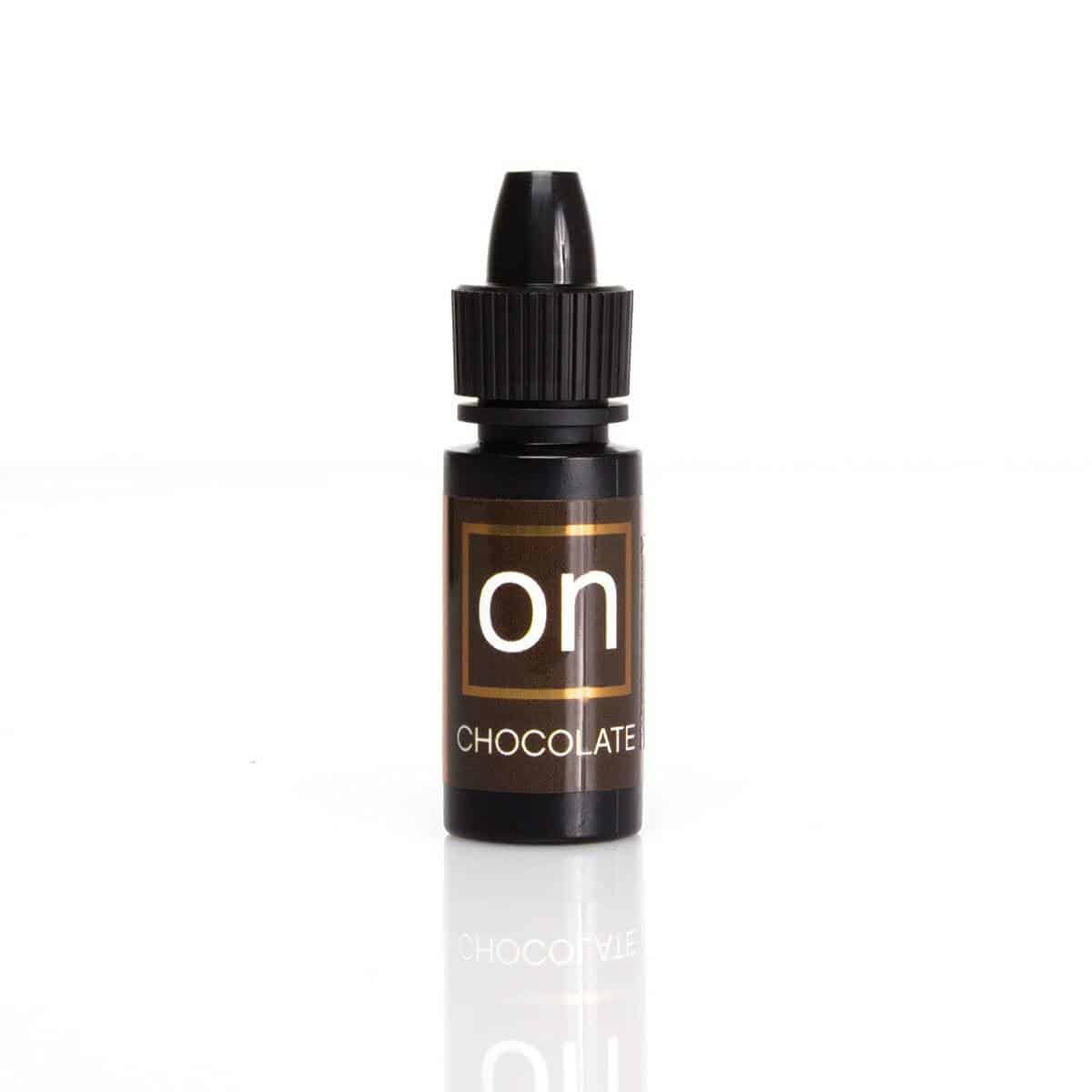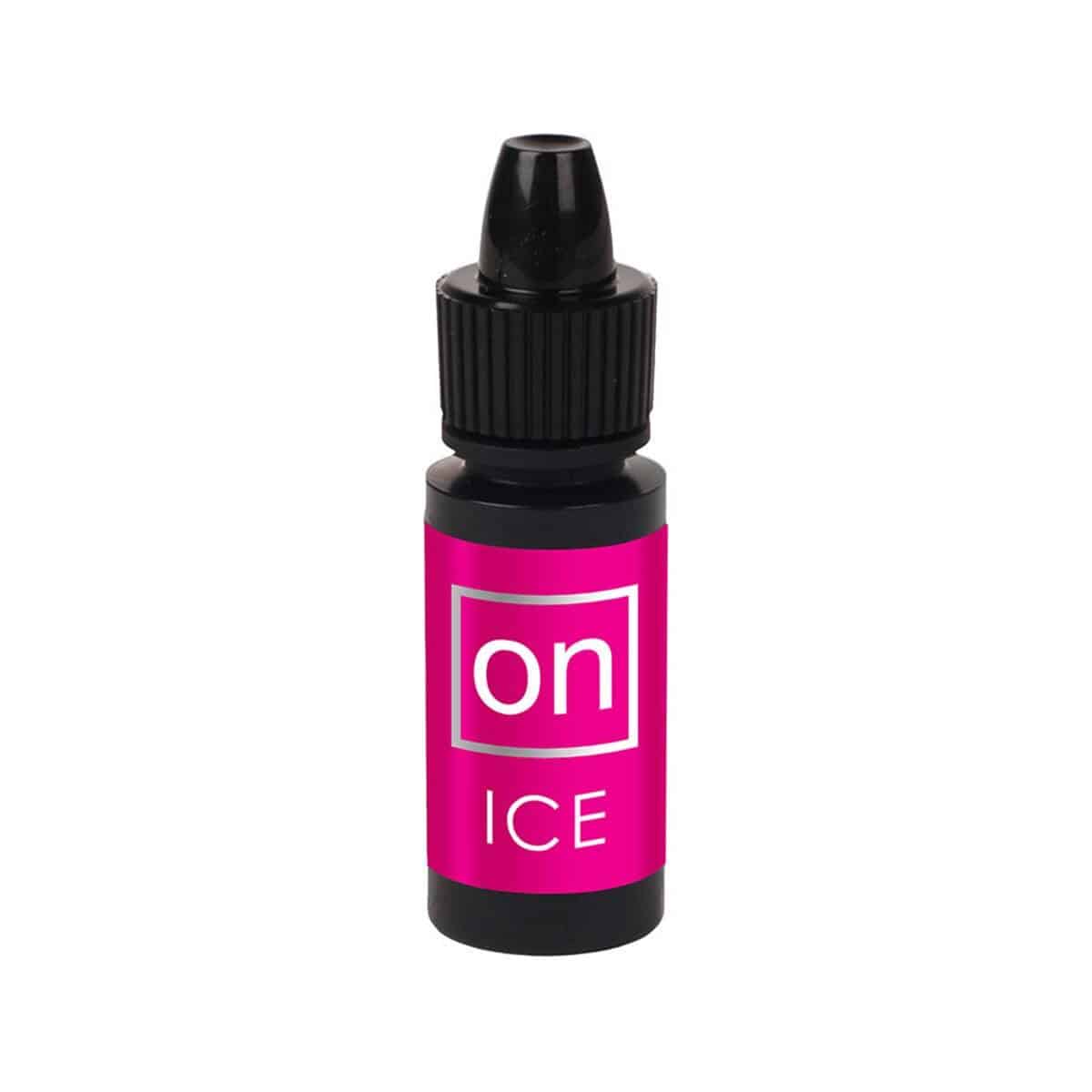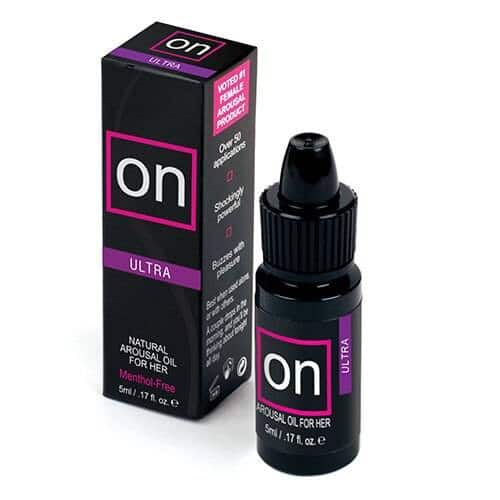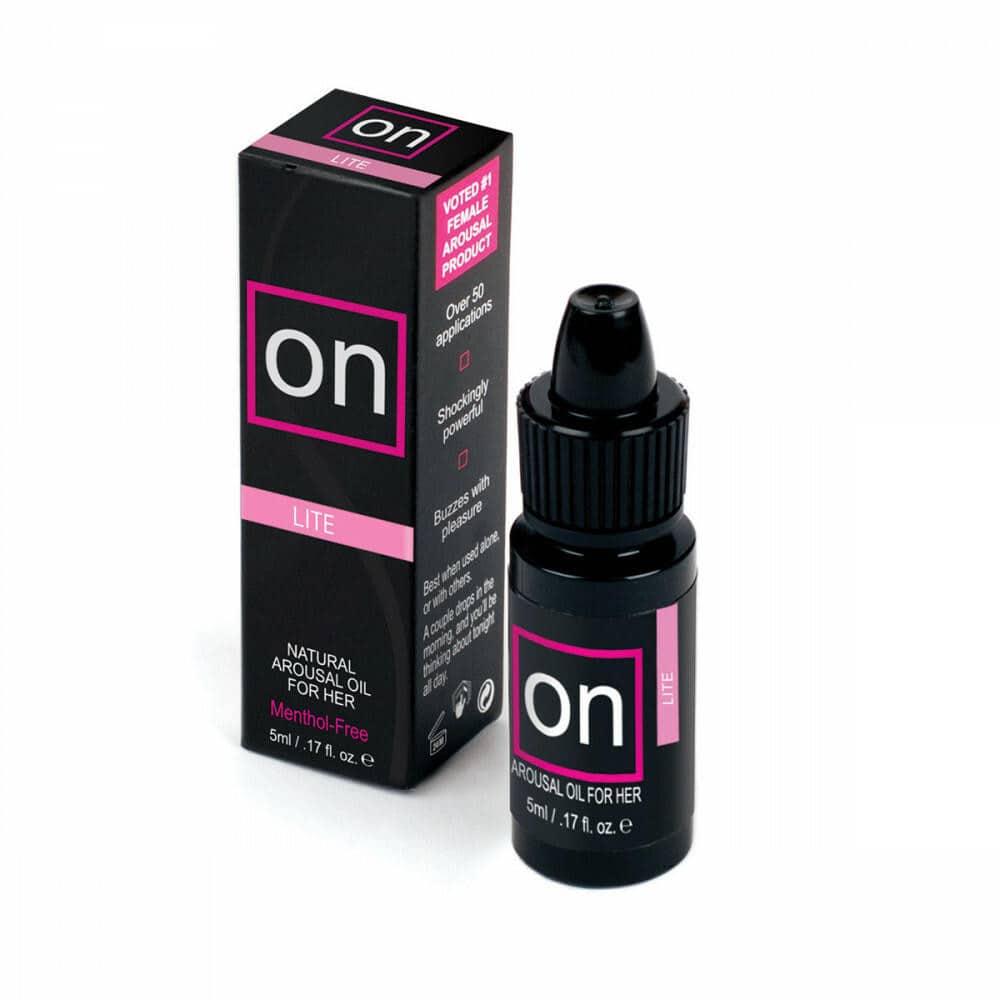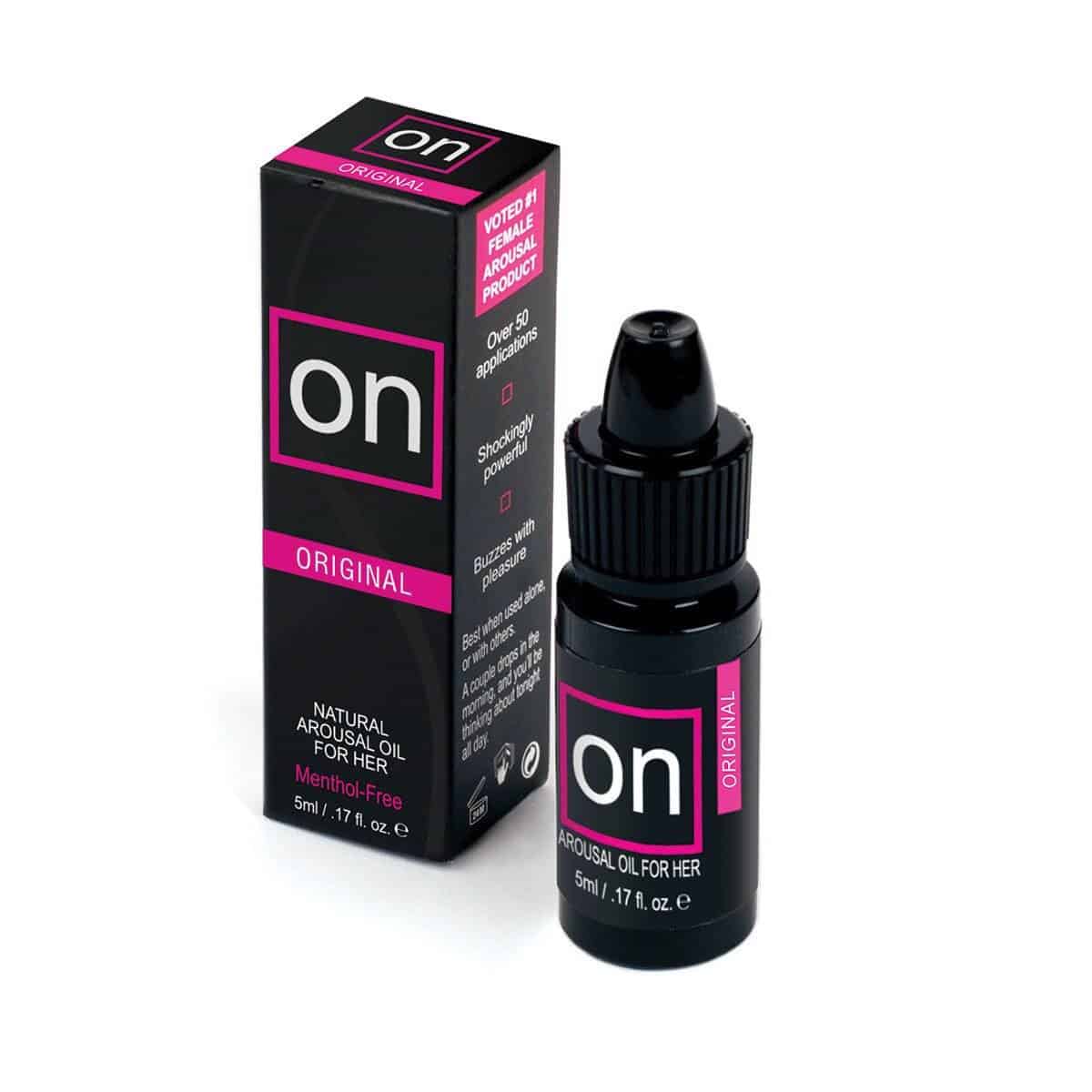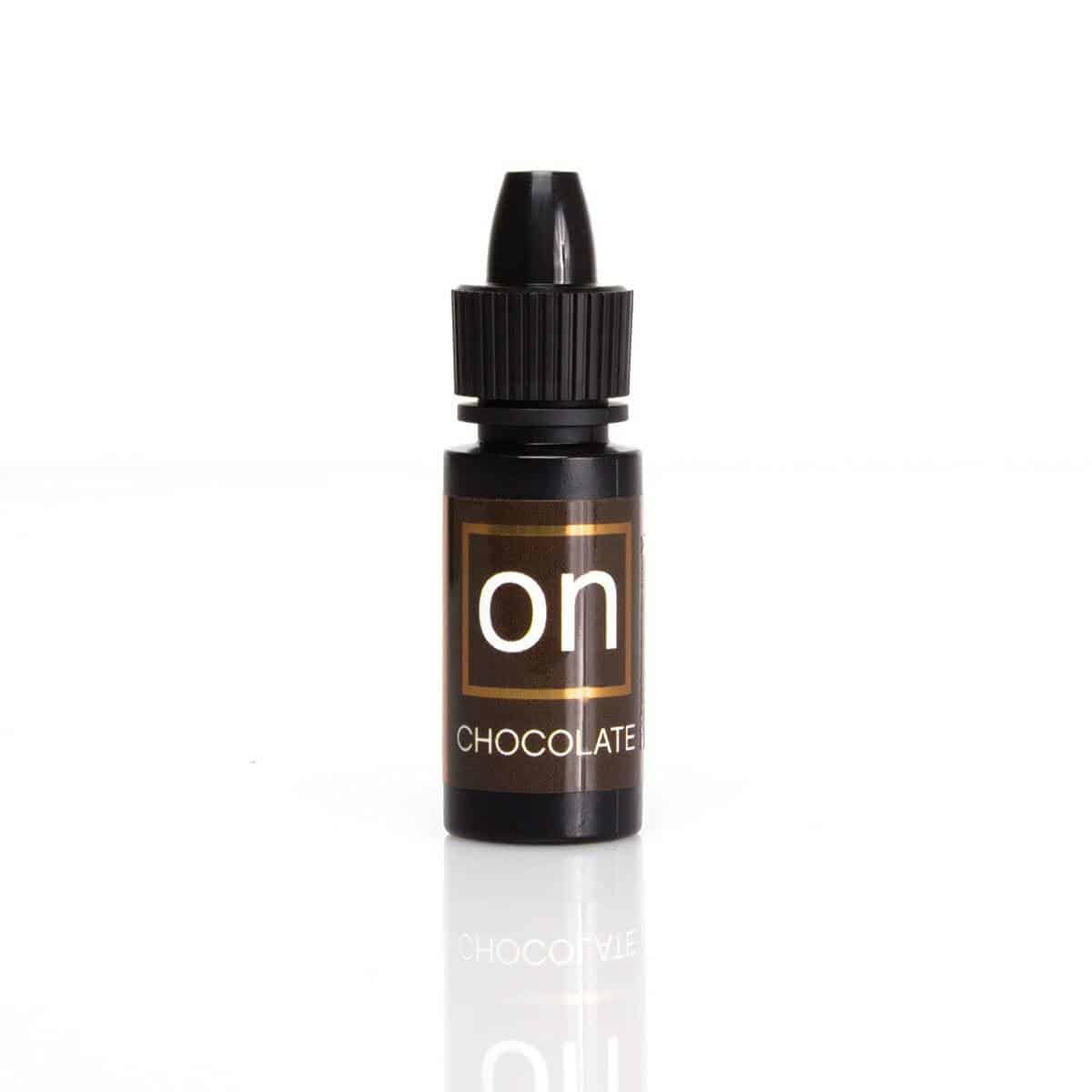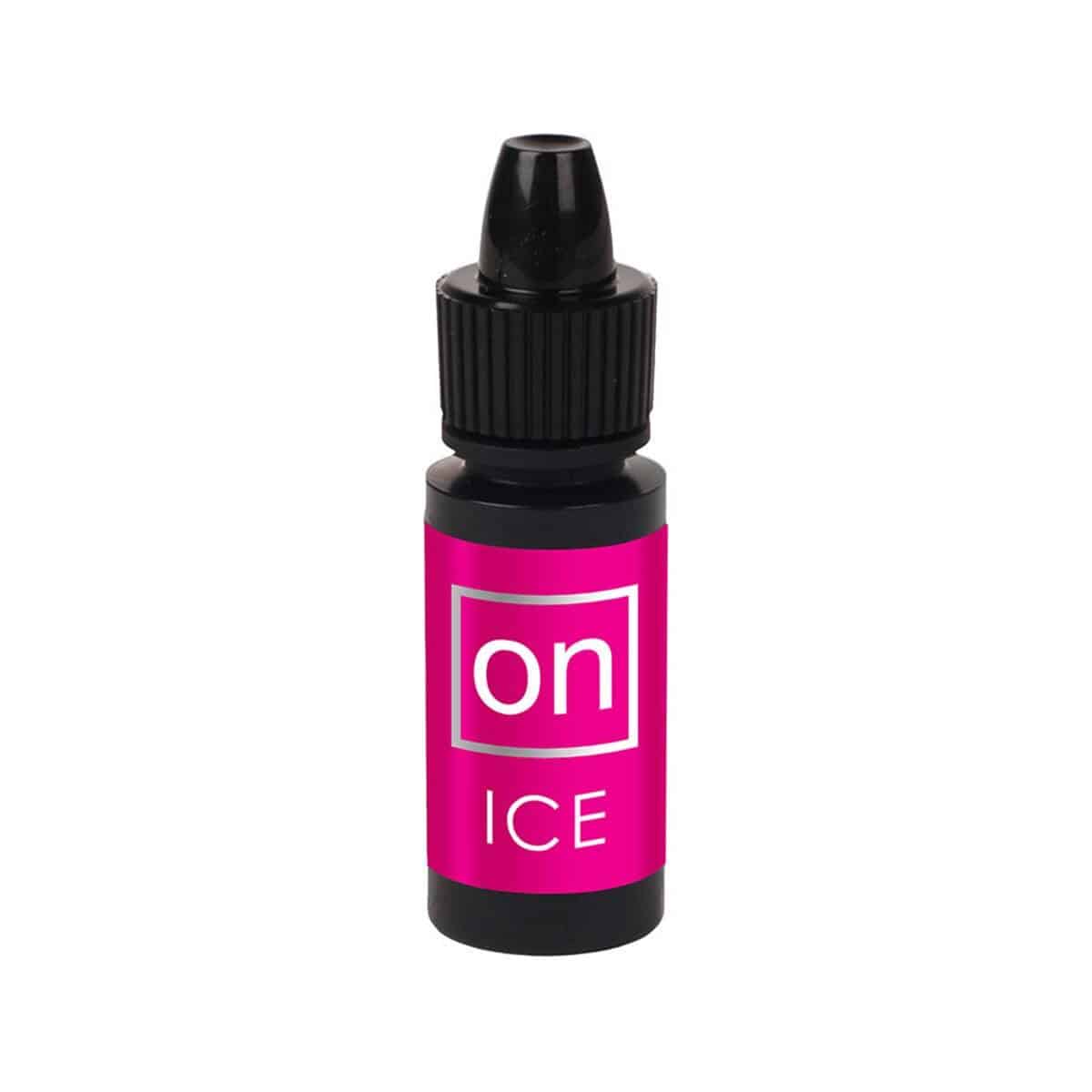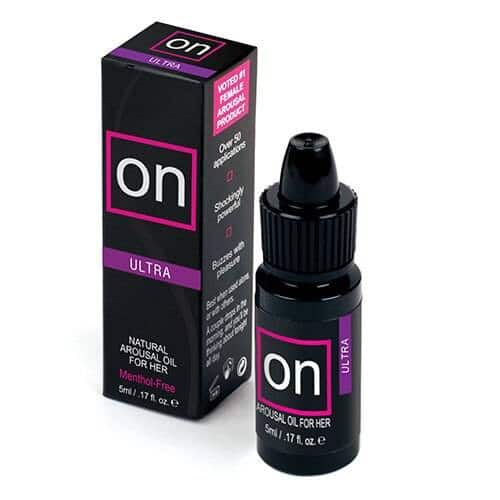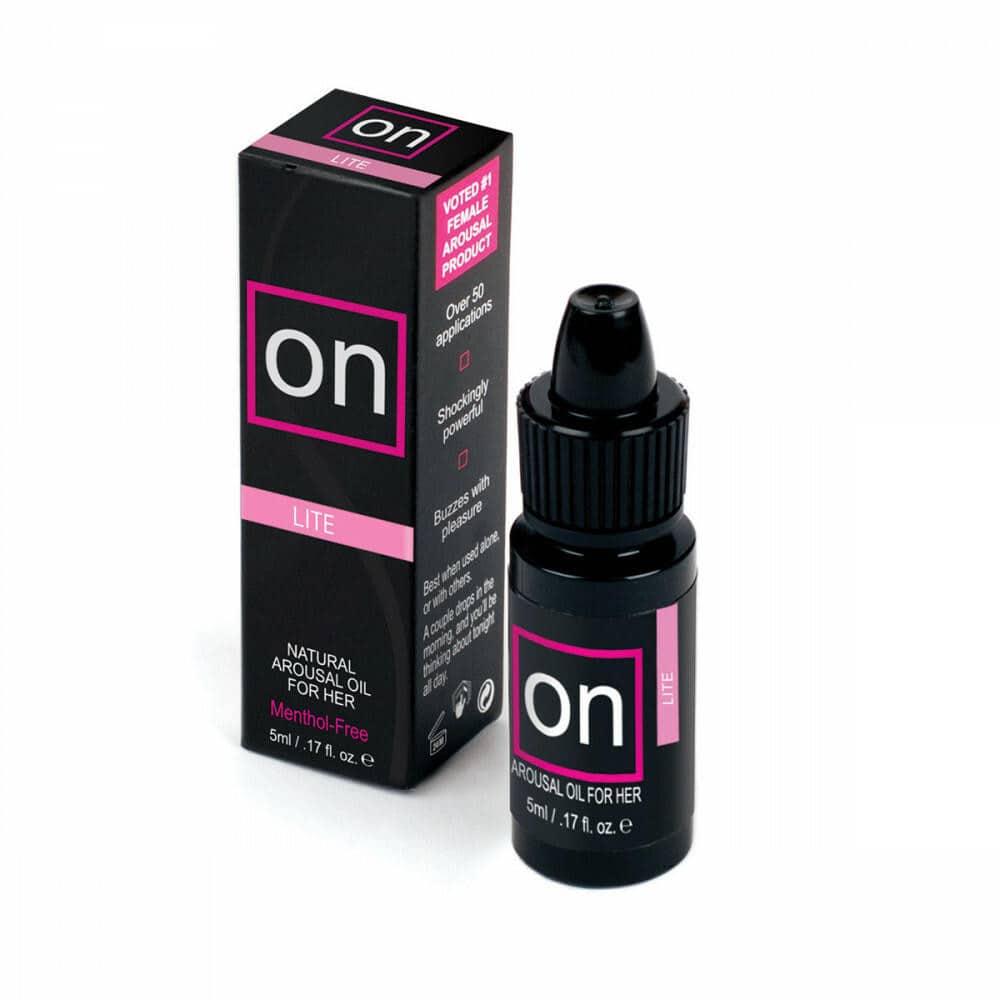 ON Clitoral Arousal Oil
Description
ON Clitoral Arousal Oil (One of ON's Top Clitoris Stimulants)
ON Clitoral Arousal Oil is a best-selling all-natural clitoral stimulant that helps you achieve stronger, more intense orgasms. In some cases, this oil can be used to treat and resolve decreased sensitivity in the clitoris and vulva due to age or other factors.
Excellent for women (or anyone with a clitoris) — no matter what age — who want to get aroused quicker or have trouble having an orgasm, ON has created an oil-based clitoral stimulant.
WHO SHOULD USE ON AROUSAL OIL?
Anyone with a vagina, at any age and stage in their life, that:
Wants to feel more fulfilling sensations during sex and greater sexual pleasure.

Wants to have quicker or more powerful orgasms.

Wants to use a product that makes them feel more sensual and aroused, even without sex or masturbation.

Has vaginal dryness issues or is going through menopause.

Wants to increase physical intimacy and add spice to a relationship
The plus side? The ON Clitoral Arousal Oil can also be used in other areas, like the penis, in combination with use on the clitoris. You can experiment with your partner or alone to see which erogenous zones the oil works best for. A healthy relationship, whether marital or otherwise, is always improved when a better, more intimate sexual connection can be made. Human sexuality is an amazing thing – you should never be shy or ashamed of finding ways to increase your sexual pleasure and learn more about you or your partner's sexual arousal.
ALL NATURAL
Shockingly powerful, this arousal oil uses a proprietary blend of essential oils and botanicals including sweet almond oil and Cinnamomum cassia to create a safe, natural arousal effect unlike any other. This clitoris oil is created in small batches to ensure that the highest level of quality is maintained in each and every bottle.
WORKS QUICKLY
Almost upon application, unlike other stimulating gels and oils, ON Clitoral Arousal Oil offers an immediate warming effect. It then moves to a buzzing, vibrating, and pulsating sensation on the clitoris that causes blood to rush to the nerve endings and increase sensitivity. When this increase in blood flow occurs, every touch becomes heightened and the entire vulva becomes a magnet for intense, sexual pleasure. Most importantly, ON's clitoral stimulant allows those with a clitoris to achieve orgasm easier. Using ON Arousal Oil will help the body respond more easily to physical stimulation, and give the type of full-body awareness that raises arousal levels. Applying this product during foreplay can help a couple increase their sexual intimacy and create a more dynamic sexual experience.
INCREASES NATURAL LUBRICATION
Another wonderful benefit of ON Arousal Oil is that it may actually help some women increase their production of personal lubrication. This may be extremely helpful for women going through hormonal changes or taking medications that tend to decrease their body's ability to self-lubricate. Increased clitoral sensitivity often triggers the body to self lubricate in greater amounts, which reduces the need for personal lubricant. When used with a sex toy and with a good deal of foreplay, like nipple stimulation and oral sex, this arousal oil can lead to the ultimate, earth-shattering sexual release.
It is the most powerful clitoral arousal formula available on the market and is highly rated among users as the best solution for orgasmic dysfunction or anorgasmia.
The ON Clitoral Arousal Oil has been medically supported by Dr. Jennifer Berman, MD (a sex therapist) as a safe and pleasurable way to enhance the sensitivity of the clitoris or other sexual organs. There is NO menthol (or mentha), vaso-dilators (L'Arginine), glycerin, parabens, harsh preservatives, or artificial flavors. If you are worried about the effects of this oil, talk to your doctor or take a look at the scientific research around this and similar products.
This product will not cause any genital dryness and is safe for internal use (although the urethra should be avoided). This stimulant is formulated to provide the maximum amount of arousal response that your clitoris can produce. Once this product has been applied, your clitoris becomes insanely responsive to touch, whether using fingers, a mouth, or a sex toy like a vibrator. For many people, the intensity of this sensation, when paired with G-spot stimulation and pressure, can leave to squirting (also called female ejaculation).
HOW TO USE
Apply 1-2 drops to your fingers and directly massage onto your clitoris or other sensitive areas. After 5 minutes, you can add more if you desire a more intense sensation. Within seconds, most people feel a warm, pleasurable buzzing or vibrating sensation (at different times of the month, you may feel different amounts of sensation due to fluctuation in hormones). The effect can last up to 45 minutes but may wear off up to a couple of hours after use.
If you'd like to test the level of warmth before you use it, apply it to the skin on the back of your hand and wait a few minutes. You can also try applying it to areas closer to the genitals, like the pelvis or inner thigh. If you have sensitive skin, it's advised that you perform a hand test at least 24 hours before use.
ON Clitoral Arousal Oil is a great compliment to ON Libido Stimulant.
Choose your preferred formula:
ON Arousal Lite | For sensitive women, or for times when women simply want something less intense than the original ON Arousal Oil – 50% less intense than Original
ON Arousal Ultra | For advanced users who love feeling the ultimate in sensation. It is the absolute strongest, most intense formula – 25% more intense than Original
ON Arousal Original | An excellent place to start if you have never tried ON Arousal before.
ON Chocolate | Has a delicious chocolate-y flavor for her partner to enjoy.
ON ICE | When applied directly to the clitoris, the fast-acting ON Ice will dramatically heighten a woman's arousal and give her an exciting sensation that pulsates, vibrates, tingles and COOLS!
Please note: We would highly recommend to never start at the Ultra level. The Ultra is designed for those veteran users of original that are looking to step it up. Occasionally, some women have extremely more sensitive mucous membranes and it becomes difficult for them to process the heat they are experiencing and might feel like it's burning. (It is NOT burning — the buzzing is more of a neurological confusion.) This happens to about 4-5% of users.
NOT TO BE USED IF YOU HAVE ALMOND ALLERGIES
Features:
Powerful arousal oil and clitoral stimulant
Feels like it vibrates & pulsates
Stronger orgasm ability and intensity
Increased sensitivity & body awareness
Encourages additional self-lubrication
Safe for oral play – keeps mouth wet
100% Natural
5 ml. bottle – at least 30 applications
Ingredients | Proprietary Essential Oil Blend including: Sweet Almond Oil, Cinnamomum Cassia, Natural Tocopherols (Vitamin E); Silica, Natural Flavors, Rosemary Oil Extract