Sportsheets Thigh Strap On Harness
Description
Sportsheets Thigh Strap-On Harness
The Sportsheets Thigh Harness is an excellent tool for hands-free pleasure.
HANDS-FREE
This thigh strap-on enables your bedroom play to go to unexpected new places by allowing you to affix a dildo to you our your leg, giving your hands naughty new capability while your partner grinds on your extra appendage.
COMFORTABLE AND SNUG FIT
Made out of soft, velcro-adjustable neoprene, this thigh strap-on harness works with your luxury strap-on dildo. The reinforced opening accommodates dildos with a 2.5" flared base.
HOW TO USE
Slide your luxury dildo into the O-ring and wrap the harness around your leg to use with a partner or wrap it around your favorite pillow for some self-pleasuring.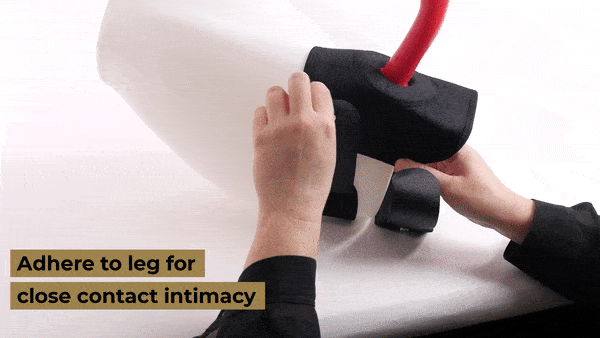 Features:
Thigh strap-on harness
Accommodates up to 24″ thigh
Material: neoprene, polyester, ABS plastic, hook and loop
Machine Washable
Reinforced opening accommodates dildos with a 2.5" flared base
Measures | 9″ x 5.5″ x 2.75″